Marketing management is a marketing function that has become more critical than ever before. As marketing becomes more competitive, managers understand the customer base and their needs.
In this post, we discuss the different responsibilities of a marketing manager and provide tips on executing successful marketing that results in increased revenue. We also cover what software can help manage marketing campaigns and where you might hire good marketing managers.
What is marketing management?
Marketing management creates, plans, and implements strategies to help achieve broader business objectives. These can involve increasing brand awareness or boosting your company's profits to enter untapped markets with new products/services.
Marketing managers identify opportunities for growth by identifying target markets and coordinating advertising efforts across platforms. Some of the most important concepts in marketing management are market research, product positioning, pricing strategy, and forecasting.
Marketing is a field that encompasses many aspects of an organization, including the development and implementation of marketing programs. Therefore, marketing managers must consider how these various elements interrelate to manage them and optimize company revenue successfully.
A successful marketing manager knows how to create a customer experience that delights them. They do this by studying customers, retaining them, measuring achievements, and optimizing internal processes. In addition, understanding consumer behavior helps marketers improve marketing strategies.
A successful marketing management process elevates a brand, sets the foundation for future strategic visioning, and coordinates resources.
Why is marketing management important to business?
Marketing management is a form of business management that deals with analyzing and overseeing the process of bringing a product to the market, including research and development, production, marketing, and selling. The scope of marketing management is wide-ranging and includes anything from retailing to international trade.
Marketing helps companies understand which products in their line are in demand to produce more or allocate resources in another way so that unfulfilled needs can be met. Marketing helps companies promote their products to consumers through advertising, branding, public relations efforts, etc. Marketing professionals play critical roles in determining what needs the company will try to satisfy based on budgetary projections or long-term goals for the company's success.
A company's success depends on the marketing approaches they have. Companies must find out how to reach new clients and expand sales for their business model to be successful while competing with other brands within a specific market niche and keeping existing customers by discovering the best methods of interaction that will increase revenue levels.
Effective marketing management ensures company success by identifying the ideal methods to connect with clients and increase sales.
Related: 5 Sales Strategies to Help You Grow
What is marketing management, according to Philip Kotler and Kevin Keller?
Philip Kotler and Kevin Lane Keller define "marketing management" as "…' the art and science of choosing target markets and getting, keeping, and growing customers through creating, delivering, and communicating superior customer value".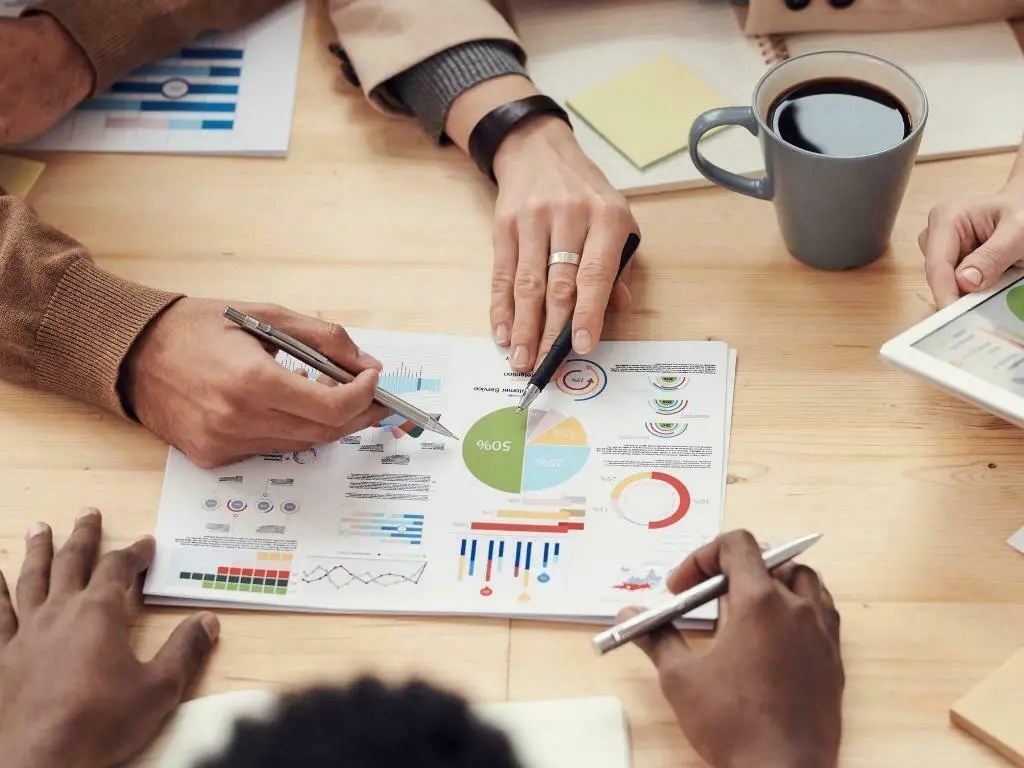 What are the processes of marketing management?
Managers may utilize these methods to optimize marketing efforts from every direction. The following are some of the most frequent processes:
Strategic marketing analysis
Understanding the current market position of your organization and analyzing customer behavior is an essential step in marketing management.
Market and customer analysis is a crucial component in the marketing management process. It enables organizations to understand their current market position, analyze consumer behavior patterns, and plan strategies accordingly to ensure sustainable growth.
A lot can be learned from looking at what products or services are successful and how they succeeded while also understanding where there might need improvement. You know which areas deserve more attention than others when developing plans for future campaigns.
Development of strategy
Understanding the goals and objectives of a business is critical to its success. A well-thought-out strategy will allow them to achieve their target market, meet customer demands for more profitable products or services, maintain high-quality standards, among other things that make up an overall successful enterprise on par with industry competitors in terms of revenue generation ability.
Mapping these plans against current opportunities can help marketers identify gaps where only guesswork may have been involved previously. 
Product development
Product development is a process by which the features and benefits of products are developed. Marketing managers play an essential role in articulating these messages to help articulate on-brand messaging for their client's product lines while ensuring that all information delivered aligns with company standards and customer expectations.
Marketing implementation
Implementing your marketing plan entails assigning team members to carry out the action plan, establishing deadlines for assignments, and generating the materials required to achieve your marketing objectives. A solid implementation approach is worthless without a good strategy.
When it comes time for implementation, you'll want an experienced team on your side and ready with all the right tools at their disposal so they can quickly start generating results!
Monitoring and control
It's critical to assess the effectiveness of marketing initiatives. The term "monitor and control" refers to measuring performance and taking corrective action to assure that a business is on track to achieve its objectives. If owners aim to achieve long-term goals, they understand that more immediate objectives must be met to realize the long-term goals.
What is the procedure for developing a marketing management strategy?
A marketing management approach complements a company's overall marketing plan. The marketing strategy, for example, concerns the overall aims of a corporation in reaching consumers and markets. In contrast, the marketing management strategy focuses on developing a marketing plan to achieve those goals and employing various tools to guarantee success.
Understanding your current marketing strategy is the first step to a successful plan. A company should ask and answer several questions about its present situation: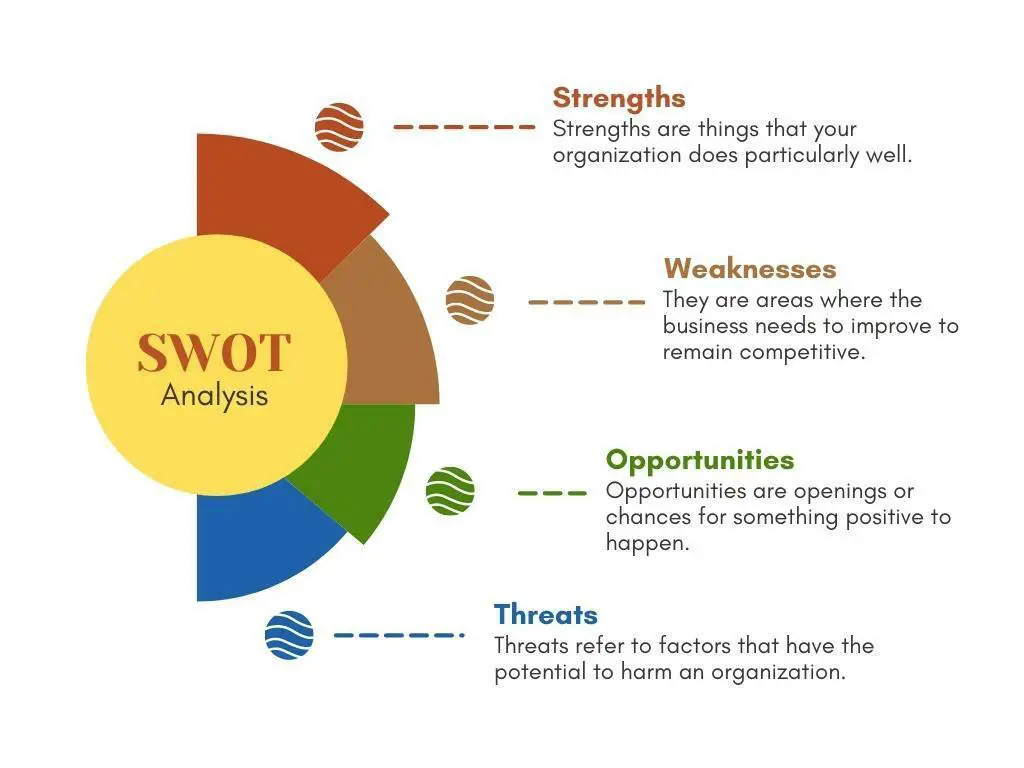 What are our strengths and weaknesses?
What are the opportunities and threats that this business faces?
Where do customers need us most right now, and in 5 years?
What should we be doing differently if changes need to be made with current advertising methods, promotions, etc.?
What is the current brand strategy for this company?
What are the benefits of using it? What is its unique selling point? How does it compare to similar products on the market?
What issues might the firm be facing in terms of strategy?
A brand audit aims to provide the company with a comprehensive view of its market position and any barriers it will need to overcome in the future to maximize revenue. Once relevant team members have addressed these concerns, strategic marketing management decisions can be made to establish set objectives and move the company's marketing strategy forward.
Marketing is the process of planning and executing customer acquisition through all available channels to reach an identified audience with compelling messages that motivate them toward purchasing your product/service.
The marketing management strategy includes pricing strategies, product specifications, marketing research, and promotion elements. To create this type of plan, marketers will first have a strong understanding of data around their current share in specific markets or demographics they are targeting; past campaigns, including any mistakes made while executing these plans based on knowledge gathered so far.
Related: How to Create a Winning Marketing Strategy
Marketing Concepts or Marketing Management Philosophies
Marketing concepts or marketing management philosophies are the foundation on which businesses build their marketing efforts. In simple terms, they help companies identify and fulfill customer needs to benefit themselves and those who buy from them.
Five core marketing concepts may apply to each stage of a customer's experience with your business. The following are the main ideas of these concepts:
Production concept: Consumers want to purchase low-cost and readily accessible goods. 
Product concept: Customers desire high-quality, cutting-edge products and services.
Selling concept: Businesses must actively promote their products to generate sales.
Marketing concept: The ability of a company to satisfy customer requirements better than rivals is critical to its success.
Societal marketing concept: Customers are on the lookout for companies that satisfy their own needs and contribute to society.
A successful marketing manager needs to know their game, and these five concepts help them do just that. From strategy development through monitoring, you can use benchmarks as indicators for success by implementing this information.
What are the steps in implementing a marketing strategy?
A marketing management approach must include various channel management activities involving price, product, place, and promotion. The marketing mix is the term used to describe this arrangement. The marketing manager's job is to optimize these aspects to maximize sales and ROI by adjusting them.
The following are examples of marketing management activities: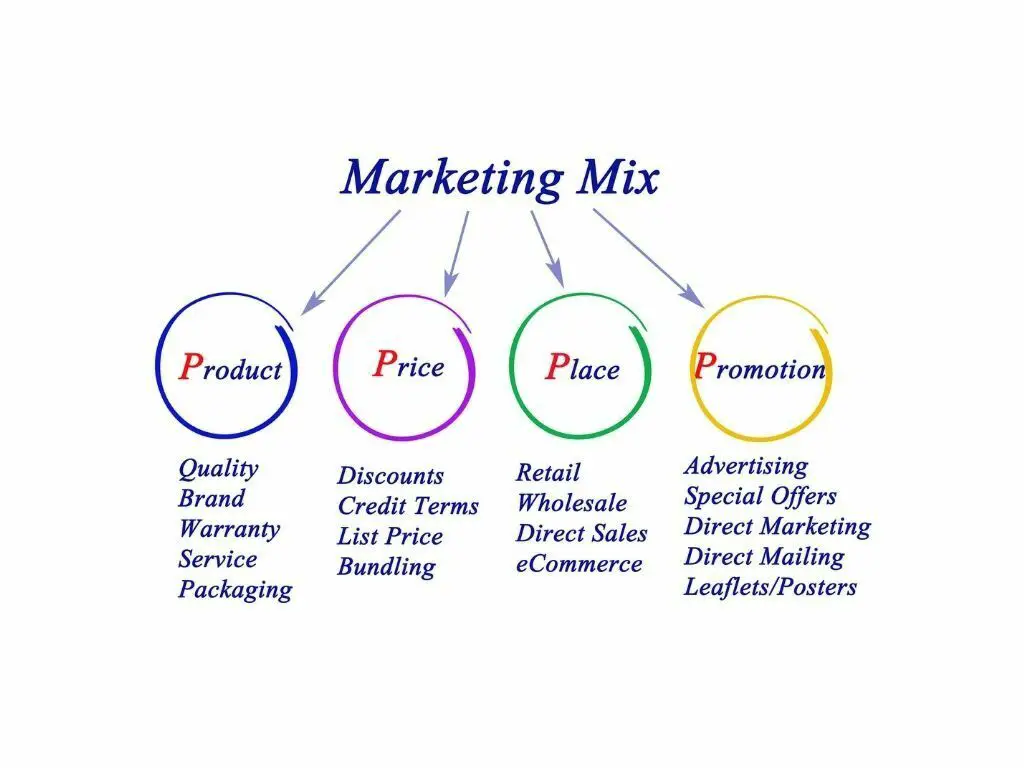 Price: The price of a product is determined by many factors, including production costs and demand for that particular item.
Product: To achieve the overall objective of the rest of the marketing mix, a product must be optimized with target customers in mind.
Place: Place in marketing refers to general and specific locations where consumers may purchase a product. This involves determining whether a product should be sold online or offline and specific sites within each option.
Promotion: Once a product has been optimized and produced, it may be advertised utilizing various marketing channels, such as paid advertising, direct marketing, press releases, and even incentives.
Related: The 5 Ps of Marketing
What does a marketing manager do?
A marketing manager's responsibilities include promoting a business, product, or service. Also, they ensure that the company delivers the correct messaging to attract potential consumers and keep existing ones.
In addition to tracking the success of their campaigns and market trends, market research is also performed. To do so, marketing managers utilize several financial, accounting, and market research tools.
According to the firm's size, marketing management tasks will vary in scale and duty, ranging from customer data analysis to managing a brand's social media accounts.
A marketing manager may be in charge of the following at a small or medium organization:
Examine its customer base to see which market segments are best for its marketing efforts.
Working with third-party vendors for events or with other departments to complete graphic design of materials
Overseeing and controlling the marketing budget and making modifications to ensure that products and services are advertised correctly.
What are the responsibilities and tasks of a marketing management position?
Digital marketing manager: A digital marketing manager is in charge of developing, implementing, and managing online marketing campaigns to promote a company's products and services while also boosting its brand.
Social media marketing manager: A social media marketing manager optimizes the company's social media communication and interactions, such as Facebook and Instagram.
Content marketing manager: A content marketing manager creates compelling, valuable, and consistent content that promotes a firm's products or services to potential clients.
Product marketing manager: A product marketing manager plans and executes marketing strategies for new products, including investigating market trends and becoming the company's voice for customer needs to guarantee that goods are tailored to customer demands. 
Brand marketing manager: A brand marketing manager is in charge of strategic brand management, ensuring that the company's message and images are applied uniformly across the organization and developing strategies to improve brand recognition in the market. 
International marketing management: This job requires that the marketing manager have a thorough knowledge of the client base in any country where the product is marketed, including cultural differences and demographics peculiar to that nation.
6 Steps for executing successful marketing campaigns
Marketing management can be complex, especially when making the right decisions and executing them. However, with these six steps, you'll be on your way to successfully marketing your business!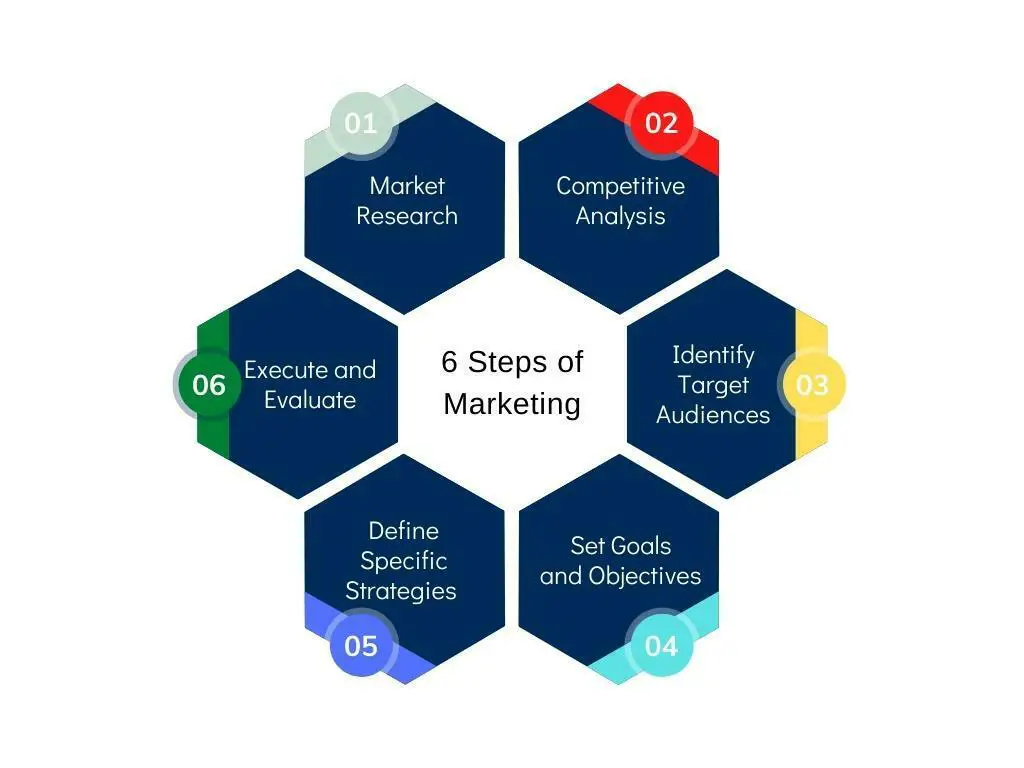 Step 1: Marketing research
Before executing any marketing campaign, you need to do your research! This includes understanding your target audience, their needs, and what solutions you offer. Only then will you create targeted content that resonates with them.
Step 2: Competitive Analysis
As part of this step, you should focus on your competitors' strengths and weaknesses and marketing strategies. You'll also want to look at the marketing techniques that they've been using recently so that you can determine what works best for them and then initially apply those ideas.
There are a few different marketing strategies that you can use to get an idea of your competitors' marketing techniques and what's working well for them, such as:
Social media marketing
Email marketing campaigns
Internet advertising (PPC ads, banner ads)
Once you understand your competitor's marketing techniques, it's time to start developing your marketing strategy.
Step 3: Identify Target Audiences
It's essential to identify your target audiences. This will help you tailor your marketing messages and strategies specifically for them. You can do this by creating customer personas.
A customer persona is a fictional representation of your ideal customer. It includes demographic information like age, gender, income level, occupation, interests, goals, and challenges.
Step 4: Set Goals and Objectives
Once you know your target audience, it's essential to set goals and objectives. This will help guide your marketing efforts and keep you on track.
Your marketing goals might include increasing brand awareness, generating leads, or converting customers. Objectives are specific actions that need to be taken to achieve those goals.
For example, if your goal is to increase brand awareness, one of your objectives might be to create a social media campaign that reaches a certain number of people.
Step 5: Define Specific Strategies
Once you have your goals and objectives, it's time to define specific marketing strategies. This includes choosing the proper channels to reach your target audience, developing marketing content, and setting up marketing campaigns.
Related: Marketing Tactics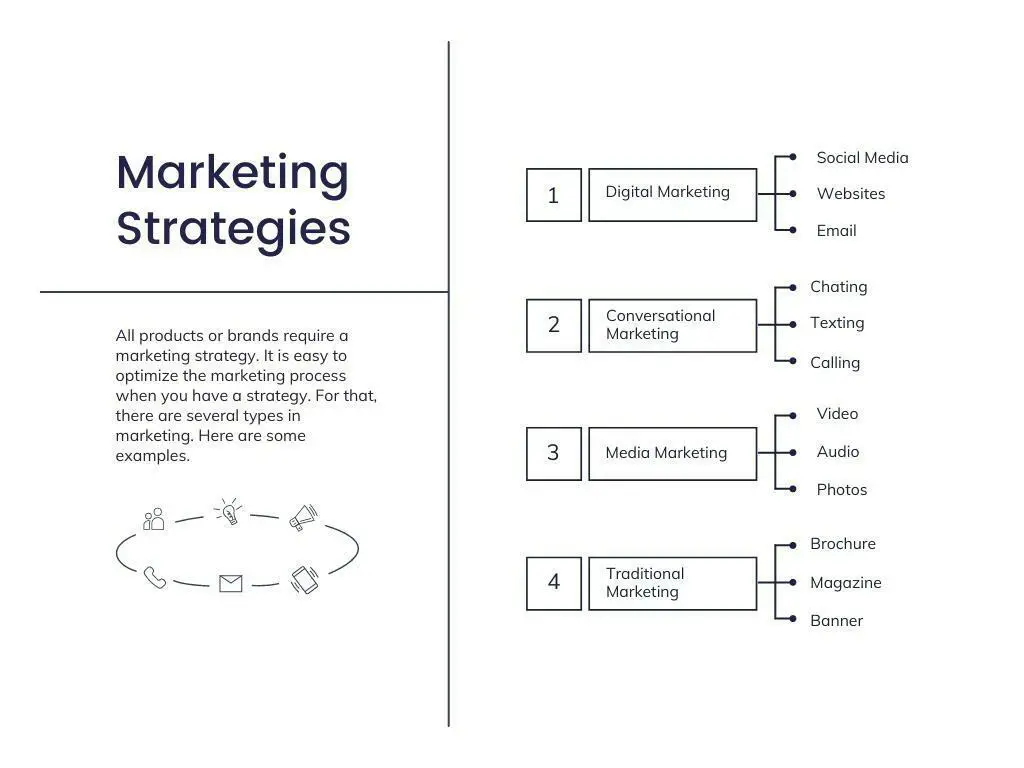 Step 6: Execute and Evaluate
The final step is to execute your marketing strategies and evaluate their effectiveness. This will help you determine what works and what needs improvement.
It's essential to be flexible to make changes as needed. Marketing is constantly evolving, so you need to be prepared to adapt.
With these six steps, you'll be able to market your business successfully! Remember to stay flexible and evaluate your efforts to continue improving your results.
What is marketing management Software?
Marketing management software is a tool that helps monitor and control the company's marketing activities and performance. It provides a centralized platform for managing marketing campaigns, budgeting, advertising, email marketing, customer analysis, and more.
Marketers use it to manage the entire spectrum of marketing activities, from generating leads and following up on them to planning and executing marketing campaigns.
Marketing management software allows you to measure campaign success based on your target KPIs by automating sending out reminders and keeping track of previous campaigns. 
What is the best marketing management software?
If you're looking for marketing management software, I recommend Zoho Marketing Automation. It is one of the best options available and can help streamline your efforts significantly!
One of the most significant benefits of Zoho Marketing Automation is that it's incredibly versatile. It can be used for many marketing tasks, from creating and sending email campaigns to managing social media accounts. In addition, it offers a wide range of features to help you make the proper decisions and execute them effectively. Here are some of its key benefits:
Segment customers based on their profile, behavior, or purchase history
Create custom workflows to automate your marketing tasks
Trigger email campaigns based on customer actions
Analyze campaign results in real-time and make changes accordingly
Predictive sales and intelligence with Zia AI
Zoho Marketing Automation is worth considering if you're looking for an effective way to manage your marketing activities. Try it for free and see how it can help you achieve better results.
How to hire a top marketing manager
Marketing management is a complex process requiring proper decisions and effective execution. Hiring a top marketing manager is one of the essential steps in this process.
To ensure that your business reaches its desired outcomes, it is crucial to have a skilled marketing manager. But how do you find the best person for the job?
One great way to find top marketing talent is by using Marketer Hire. This online platform connects businesses with qualified marketing professionals from all around the world. In addition, it offers an extensive database of qualified professionals ready to take on your challenge.
When hiring a marketing manager, you should look for someone with:
Marketing experience (in your industry)
At least two years of marketing management experience
Proven experience in marketing communications, brand management, or product management;
The ability to develop creative and effective marketing programs;
An interest in learning new things and staying up to date with the latest marketing trends.
Conclusion
Thank you for taking the time to read this post. We hope that it was helpful and has inspired your marketing efforts in one way or another! Feel free to reach out if you have any questions, comments, or feedback on anything we discussed here.
As a special thank-you, please enjoy our ebook "Social Media Marketing Made Simple," with this ebook, you will discover how to increase your social media presence, create unique content, build a bigger audience, and sell your products and services with ease.
FAQ
What are the objectives of marketing management?
The objective of marketing management is to execute the marketing strategy for a business. This includes allocating resources, developing marketing plans, and monitoring their success.
Why is marketing management called demand management?
Marketing management is a process of managing the entire marketing mix. Demand management is a subset of marketing management that focuses on understanding customer demand and planning the product to meet that demand.
What are marketing management strategies?
Marketing management strategies are practices for developing, implementing, and evaluating marketing programs. The marketing mix refers to four elements that make up the foundation of a marketing plan.
Marketing management vs. business management
Marketing is the discipline of planning, designing, and executing consumer-focused campaigns. Business Management is more involved with setting strategies to meet organizational goals sustainably, such as budgeting for projects or monitoring financials over time.
What is a marketing process? 
The marketing process is a set of tasks, techniques, and decision-making activities needed to run a successful marketing campaign.
How do marketing managers plan and implement marketing strategies?
Marketing managers play a crucial role in the success of a company. They are responsible for the marketing strategy implemented to achieve a company's business objectives. In addition, they have to perform market research and analyze the data to come up with a compelling marketing mix.
What is the role of a marketing manager in an organization?
Marketing managers have a crucial role in developing and implementing marketing plans. First, they are responsible for understanding customers' needs, desires, and aspirations. Then, they translate these insights into a marketing strategy that helps companies grow their business.
How do you become a marketing manager?
To become a marketing manager, you need to study business management and marketing. You should also work well in a team environment and understand branding. Marketing managers must also be imaginative, creative, and analytical with strong communication skills.
What other roles does a marketing manager fulfill?
Marketing managers are usually the strategists of a company. They oversee all marketing efforts and guide their teams. They can also be the voice of the customer and dictate what customers need from a company.
They should understand what marketing channels to use for a business and allocate limited resources best. Marketing managers should also have technical skills to understand which tools are best for any campaign. Finally, they should have strong communication skills to relay information between different departments in an organization, such as sales or operations.
What is the difference between a marketing manager and an advertising manager?
A marketing manager is a person who is responsible for implementing marketing policies and strategies to reach the company's goals.
An advertising manager is a person who manages the advertising process. They work with different advertising agencies to reach goals and promote products.
What is the difference between market segmentation and market targeting?
Market segmentation is a marketing strategy that aims at dividing customers into different groups according to their needs, behavior, or demographic data. Market targeting is a marketing strategy that focuses on reaching out to specific customers to meet their needs.