The 5 Ps of Marketing, also known as the marketing mix, are the pillars on which any successful marketing strategy is built. They're powerful but not always easy to implement. Without a solid understanding of all five elements and how they work together, you will have trouble getting your message out there effectively.
We'll take a deep dive into each one so that by the end of this post, you'll know what they mean and why it's essential for you to be strategic about them when crafting your marketing plan or launching a new product – we even give an example!
The Marketing Mix or the 5 P's are a powerful tool to help you select and create the right marketing strategies for your business. It forces you to think about which areas of your business can be improved to meet customer needs, add value, or differentiate from competitors. 
The five areas you need to consider to create the right strategies are Product, Price, Promotion, Place, and People.
Although each area can be changed based on your internal environment and outside influences such as economic shifts or other events worldwide, it's still important not to neglect them when creating a plan!
History of the Marketing Mix + 4 P´s
The 4 P's is a marketing concept developed by Edmund Jerome McCarthy, was an American marketing professor. This approach focuses on the challenges, and problem-solving marketers face rather than studying marketing from a functional standpoint.
McCarthy's model gave marketers a tool to better understand the sociology and psychology of consumers, which has led to more effective marketing campaigns.
The marketing mix refers to the 4 Ps: Product, Price, Place, Promotion. In the late 70's it was widely thought by marketers that these four elements needed to be updated. This led to a new update in 1981 called an Extended Marketing Mix created by Booms & Bitner.
What are the 5 P's of Marketing?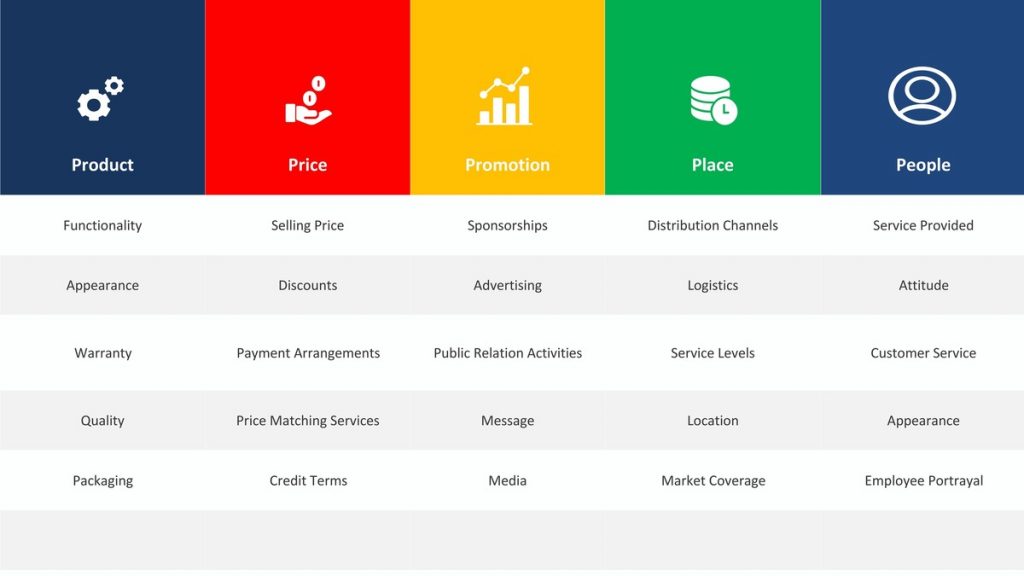 The 5 P's of marketing are key marketing elements used to position a business strategically. The 5 P's, also known as the marketing mix, are variables that managers and owners control to satisfy customers in their target market, add value to their business, and help differentiate themselves from competitors.
The 5 Ps of Marketing
Product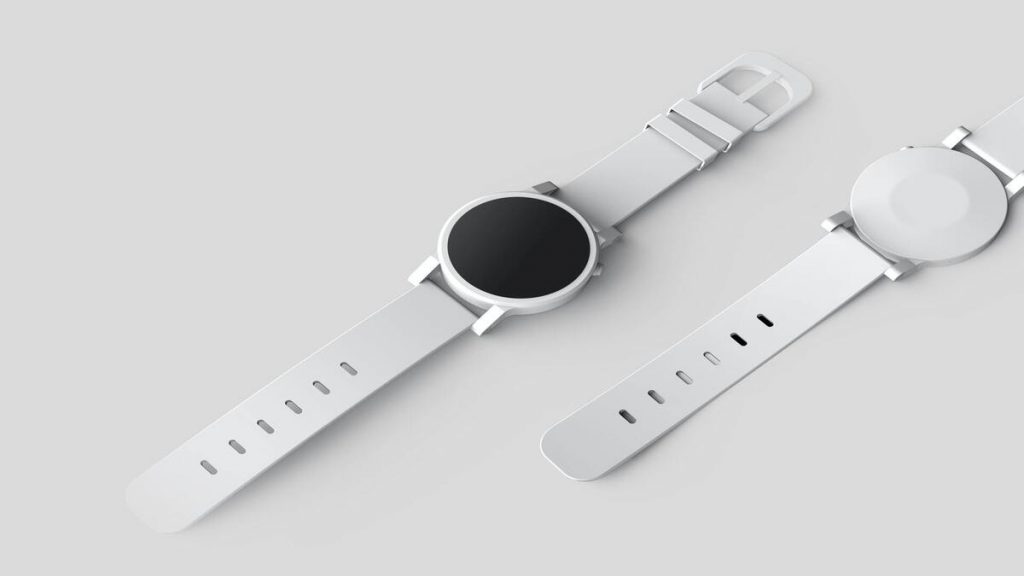 The product you sell should be at the center of every element in your marketing mix.
Product decisions include function, branding, packaging, appearance (i.e., color), warranty information, and quality considerations such as how long something lasts. 
When developing your product or service, consider the key features and benefits and what consumers want. The product decisions you make will impact the success of your business. Packaging is critical as it can help differentiate between competitors in a crowded marketplace and ultimately persuade buyers that their products are worth purchasing. Function, warranty, quality should all be considered. Still, appearance may be enough to seal the deal for some consumers, so do not overlook this aspect when developing marketing campaigns or creating new offerings.
When it comes to products or services, customers need to understand the features and benefits of buying. To do this, think about critical components, including the product's advantages or needs that will best suit your customer's wants.
Price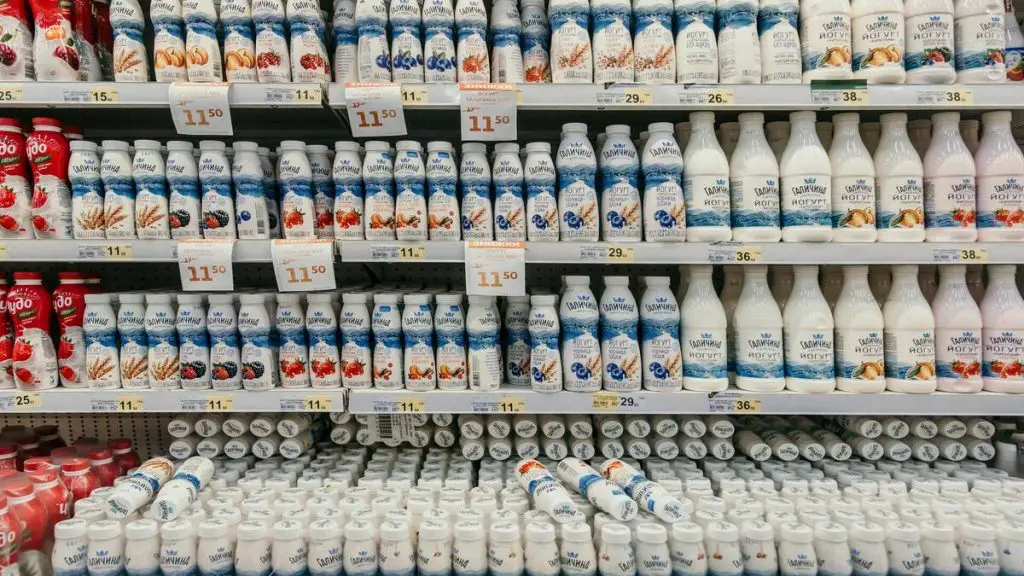 The price element of your marketing strategy is essential for making a profit. It includes the advertised price, any discounts, and sales you offer to attract new customers, as well as how payments are taken from them, such as credit terms or other payment arrangements.
The pricing strategy for your products and services will affect how potential clients perceive it. Many factors go into setting a price, such as discounts and payment arrangements, which all play an essential role in attracting consumers to purchase from you over other competitors offering similar products/services.
How do you determine how much to charge for your product or service? It would be best if you had a price that covers expenses and makes a profit. It also needs to fit with what clients are willing to pay. Research competitors' pricing, then figures out where you would like your business's prices set on this spectrum so that people will feel worth their money.
Promotion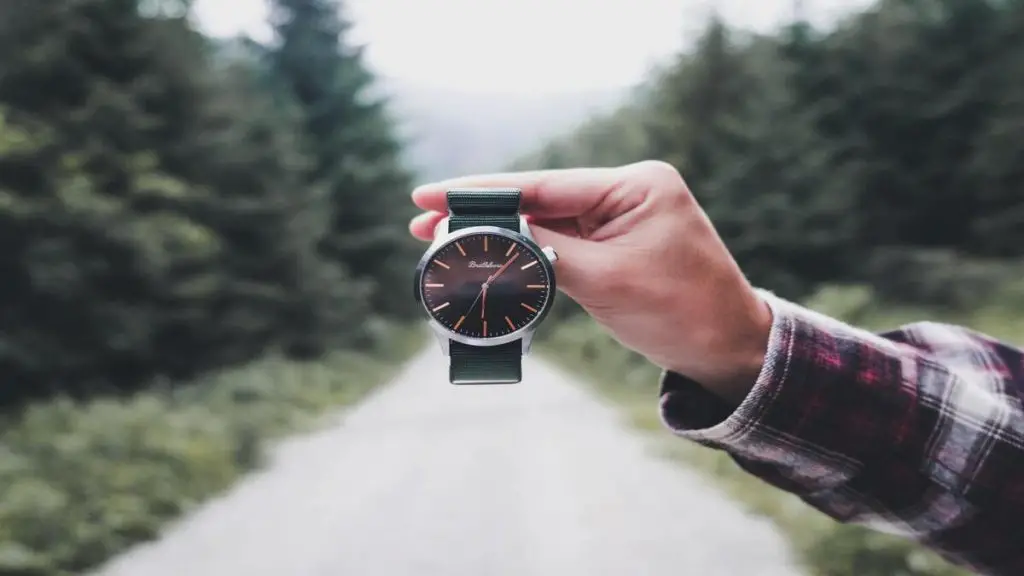 Promotion is a series of activities and methods you can use to promote your products or services. It includes public relations, direct marketing, sales, advertising sponsorship, and social media.
To know what promotion is best for a business, it's vital first to understand the value of customers and whether or not they're worth acquiring. While advertising can cost businesses substantial funds, conducting analyses before investing in each campaign will help determine if this expense would be beneficial.
The first step in choosing a promotion is establishing your target market and what media they consume. The following steps determine how much it will cost, the number of new sales needed for Return on Investment (ROI), and other factors such as purchase timing or memory needs. Once you have these figures calculated out accurately with ease by using ROI analysis tools designed specifically for this purpose, then you can proceed confidently into making an informed decision about which promotional tool best meets your company's goals!
Place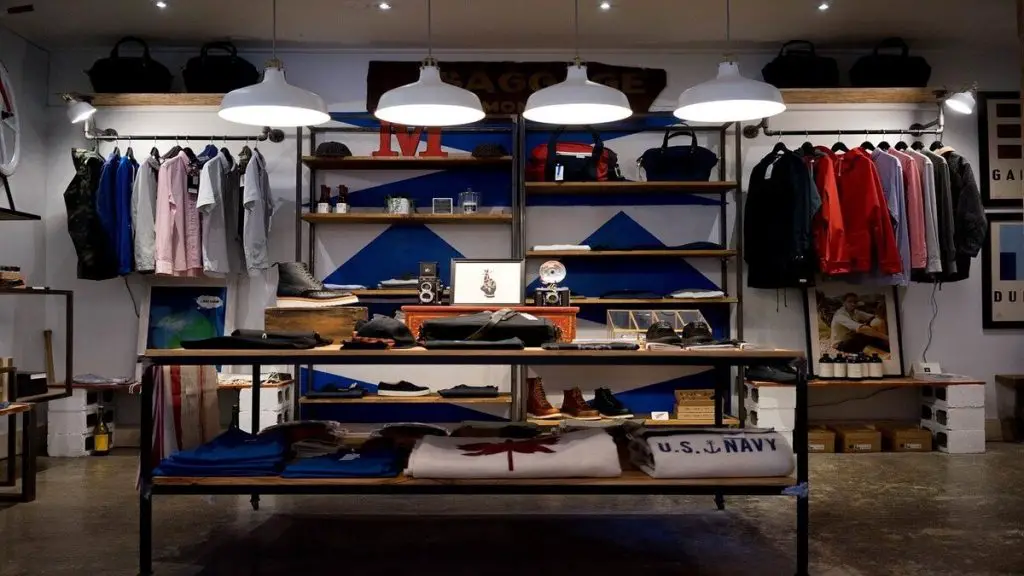 The place element refers to how you get your product or service to the customer at just about any time, in the most appropriate location, and with a sufficient quantity. It includes distribution channels (e.g., via an online shopfront), logistics, market coverage, and more!
For example, suppose you're thinking of expanding your business's reach into e-commerce. In that case, it pays attention to how customers use their internet connection for shopping goods – would they feel comfortable purchasing from that channel?
It is essential to have the right product or service available to customers when and where they need it. Then, if you're unavailable, your customer might find someone who can provide what they want.
People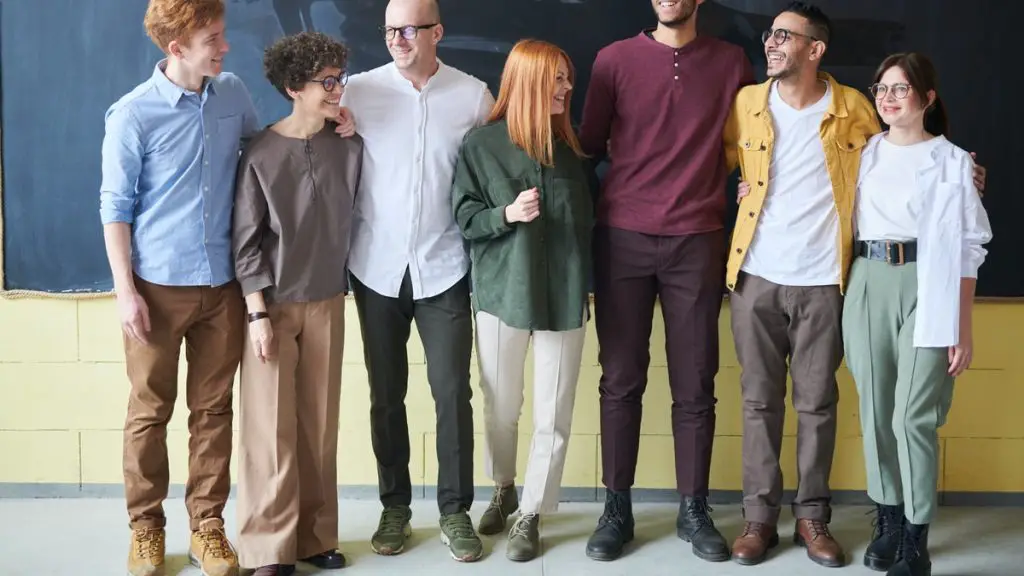 To grow your business, you need to empathize with all three involved: yourself, staff members, and customers. It's essential not only to understand the needs of each group but also to set goals according to them so whether or not they reflect on company morale will be seen in customer satisfaction levels and ultimately profit margins.
The most crucial element of your business is its people. You have to consider the needs and wants of both customers and staff if you grow in any way, shape, or form. It includes setting targets and measuring customer service levels so that you attract loyal customers who will return again and again – it's all about being informed!
Related: The 13 Best Marketing Tactics for 2021
Example of the 5P´s of Marketing
James has a brilliant idea to open up his surf shop exclusively for travelers and tourists. Although he's just getting started, one of the first steps is positioning himself in an area that attracts these types of clientele. This can be done by following marketing mix principles found in a good marketing plan.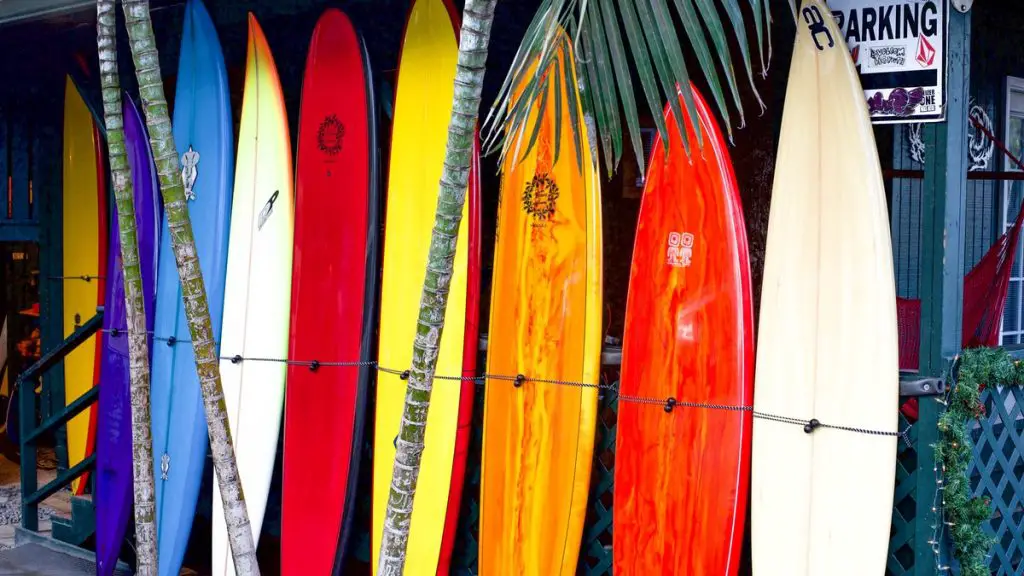 James has been surfing and teaching for over ten years, leading him to be the perfect person to own a surf shop. His love of surfing and his customers makes it impossible not to go into business with these two passions in mind!
Product
Surfboards and wetsuits are the specialties of this shop. With over 15 years of experience in his trade, James knows much about surf gear and ocean safety.
Place
When it comes to location, James wants to find an area with a large population of tourists. He's considered opening up in Laguna Beach, but he also thinks it might be better if he found something more centrally located. This way, the shop will have even more exposure and come across as accessible for people on vacation or those who live nearby.
Price
The price element of James'marketing strategy is to have the best deals on surfboards. James knows that he will attract more customers with a high-quality product and excellent customer service.
Customers are willing to pay more for quality products, and they will be drawn to his shop because of the fantastic customer service. James has researched prices at other surf shops in the area, and he knows that what he is selling on a $100 board could cost as much as $300 elsewhere. So, to make sure customers stay loyal, James plans to offer special deals and discounts every month.
Pricing strategy: best prices on surfboards – Special offers and discounts for customers each month.
This will keep his clients coming back more often. He'll also advertise these specials as the first shop people think of when looking for a new board.
Promotion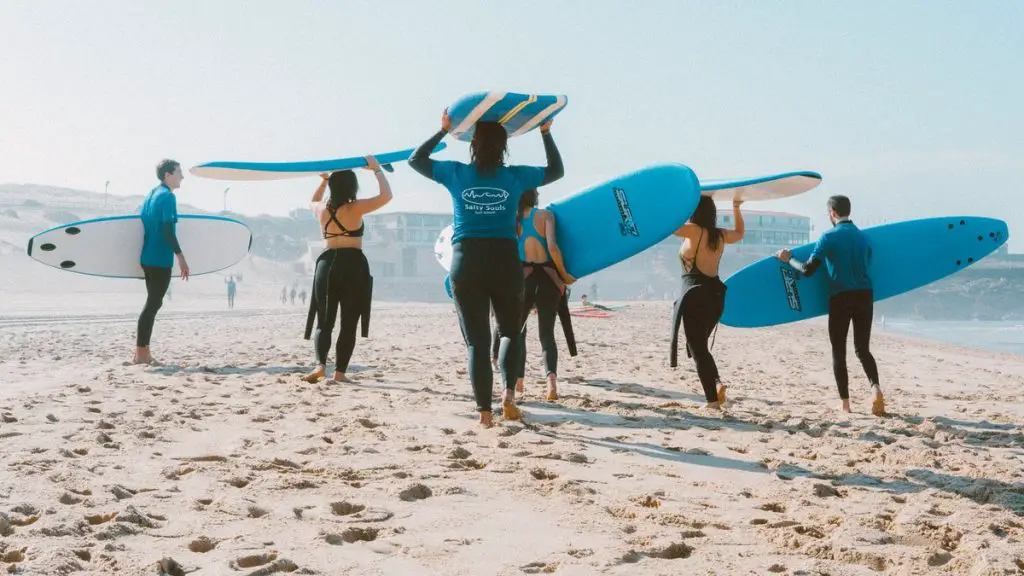 James is finally ready to apply his digital marketing strategy. He has created a list of email subscribers and made sure that he appears first on Google Maps for surfing shops nearby. His website will also assist with the SEO keyword search when surfers look up these keywords in their searches, allowing them to find James' store more easily than before!
Email list and blog
Social media sites
Google Maps page with store information
Website for online shopping with photos/videos from the shop's staff or customers
People
James knows that it is crucial to have passionate people about the shop, and he has brought on two fellow surfers. It's not always easy finding adequate help with such a specific niche business, so James was pleased when they found each other! The customer service levels are high at James's surf shop, and the employees are all very knowledgeable. The customers are always happy after a visit to James's store!
Related Article: How to Create a Winning Marketing Strategy
Conclusion
You may have heard of the marketing mix before, or you might not. The 5 P's of marketing is a powerful tool to help you select and create the right marketing strategies for your business. It forces you to think about which areas of your business can be improved to meet customer needs, add value, or differentiate from competitors. Subscribe today if this post was helpful for you, and share it with someone who could benefit as well! 
FAQ
What are the 5 Ps of marketing?
The five Ps stand for Product, Price, Place, Promotion, and People. It is an approach that helps marketers focus on the product and other aspects of the business.
What are the different ways to use the 5 Ps of marketing?
To be successful in marketing, you need to have a clear goal. The 5 P's of marketing are steps to help you achieve that goal.
P: Product – what is your product or service?
P: Price – what does your product cost?
P: Promotion – how do you promote your product?
P: Place – where do you want your product to be sold?
P: People – refers to everyone involved in the company's commercial activities, whether directly or indirectly.
How can I use the 5 Ps of marketing?
The 5 Ps of marketing is a well-known and widely accepted framework that helps marketers understand how to best position their brands. It consists of the following: Product, Price, Place, Promotion, and People. It is an efficient framework to help marketers create strategies for their brands. However, it is essential that these strategies are not used in isolation. But instead, they should be seen as part of an integrated marketing strategy.
---
Social Media Marketing Made Simple
Check out our ebook, "Social Media Marketing Made Simple," for some great tips on how you can use social media to grow your business.
Some of the valuable information that you will learn from this eBook include:
What social media marketing actually is
The key elements of social media marketing
Why you need to develop a strategy 
Examples of goals that you can set
The importance of setting realistic goals
Conducting appropriate research into your industry and competition
And so much more!
---