Disclaimer: We sometimes use affiliate links in our content. For more information, visit our Disclaimer Page. 
When it comes to online payments, there are many different options to choose from. Two of the most popular payment processors are Klarna and Afterpay. However, both have pros and cons, so it can be challenging to decide which one is right for you.
This article will compare Klarna vs Afterpay and help you decide which is the best payment option for your business!
What is Klarna?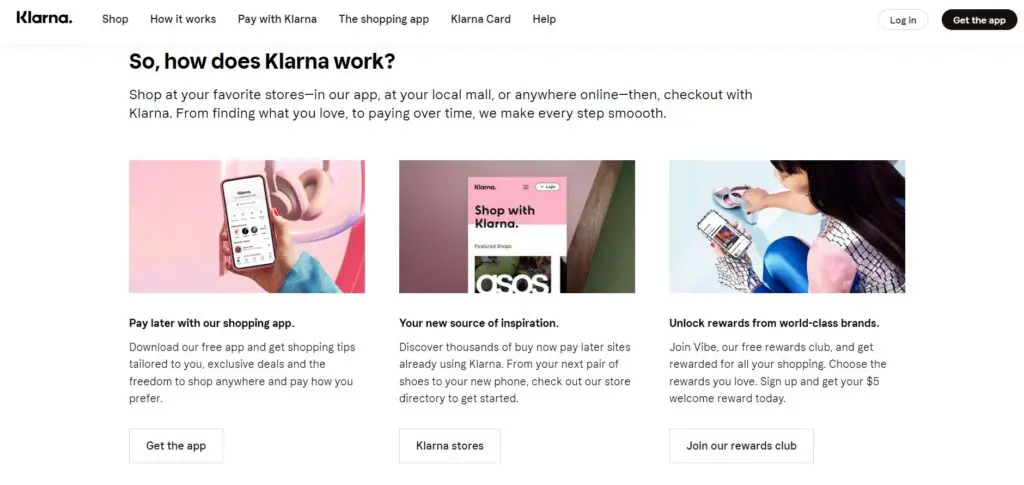 Klarna is a Swedish payment processor that was founded in 2005. It is one of the largest online payment processors in Europe, and it has recently been expanding into the United States.
It allows customers to pay for their purchases over time without entering any credit card information. The company also offers a 30-day free trial to test out its services.
What is Afterpay?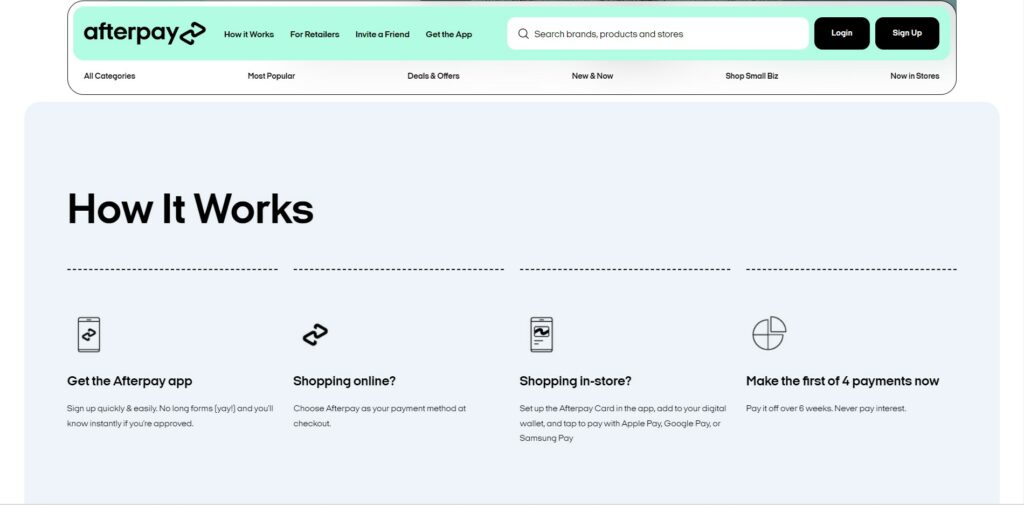 Afterpay is an Australian payment processor that was founded in 2014. It is one of the largest online payment processors in Australia, and it has been expanding into other countries as well.
It allows customers to pay for their purchases over time without entering any credit card information. The company offers a 14-day free trial to test out its services.
How do Afterpay and Klarna work?
Klarna and Afterpay are welcome alternatives to traditional credit cards for many people. In addition, both companies offer short-term financing solutions that can be a lifeline for anyone struggling to make ends meet. With Klarna and Afterpay, you can get what you need now and pay for it over time, usually six weeks.
Some borrowing options require a down payment, while others allow you to postpone all payments for up to 30 days. This can be a great way to avoid late fees or bounced checks. And if you're worried about interest charges, be – neither Klarna nor Afterpay charge interest on their loans. If you're looking for a flexible, affordable way to borrow money, both are worth considering.
Afterpay vs Klarna: Spending limits
Afterpay creates a spending limit estimate for your account, taking a variety of criteria into account. This includes how much you utilize the account and your Afterpay status. There may also be a limit imposed by the vendor you're buying from. On Afterpay's side, there is no minimum amount to spend, although some merchants will apply one.
On the other hand, each transaction you make is evaluated by Klarna. It considers the amount of your purchase, your relationship with Klarna, and previous successful payments. Customers using Klarna must make at least $10 in purchases with every transaction.
Klarna vs Afterpay: Interest and Fees
Mostly, buy now, pay later services do not charge interest or fees as long as you make all of your scheduled payments. Pay-in-four equal payments from Klarna and Afterpay are no exception. There are no costs or interest for the pay-in-four installment payments.
If you pick a longer payment duration, you will be charged interest fees by Klarna's merchants. Interest rates differ depending on the retailer for these loans, but they range from 0% to 24.99 percent.
Afterpay and Klarna do not charge fees to establish an account or utilize their financing. However, you may be charged a late payments fee if you pay late. Afterpay has a $10 minimum for payments, whereas Klarna sets at least $7 penalties. Therefore, they can raise the total amount paid by 25% or $68. The fees vary depending on the payment plan that the customer chooses and also which country they are in.
Klarna vs Afterpay: Credit Requirements
When looking at buy now, pay later services, it's essential to understand the credit requirements. Neither Klarna nor Afterpay is very forthcoming regarding credit requirements. However, we know that Klarna performs a soft inquiry, while Afterpay does not check customer credit scores. This means that, in theory, you could have a lower credit score and still be approved for an Afterpay account.
As far as minimum down payments goes, most transactions require a 25% down payment, with subsequent payments of 25% due every two weeks until the balance is paid off. So if you're looking to finance a purchase with either of these companies, it's essential to be aware of the minimum credit requirements and down payment amounts.
Klarna vs Afterpay: Mobile Apps
You can use either Klarna or Afterpay's mobile apps to shop, check your account, and pay your bills. Klarna app is available on both Android and iOS devices, and Afterpay's app is also available for Android and IOS devices.
An Afterpay app is a place where people can buy things from stores. This app has pictures of lots of things you can buy. Some kids have this on their phones, and I have seen them use it to buy stuff from other stores. You can also buy things in person at some of the app's retailers. You can see how much you have spent on your upcoming payments. You can change your payment method in the app at any time. You can pay a payment early in the app if you want to.
Klarna's mobile app for both iPhone and Android helps you create personalized wish lists based on your preferences and past purchases. You can set alerts to be notified of price drops on your saved items or browse exclusive deals. In addition, customers can check remaining payments, track their packages, and initiate returns to avoid paying for items returned to the store.
Customer Service
Both Klarna and Afterpay offer customer service if you have any questions or problems with your account. You can contact Klarna by phone, email, or chat. Afterpay's customer service is available by telephone or email.
Which company has better customer service? Both companies offer excellent customer service. However, Klarna is a little more responsive and helpful than Afterpay.
Which company is better for businesses?
Klarna and Afterpay are both excellent payment processors for businesses. However, Klarna is generally a little more expensive than Afterpay. Additionally, Klarna offers a 30-day free trial so that companies can test out its services. This is something that Afterpay does not provide.
Therefore, Klarna is the better payment processor for businesses looking for a more expensive but flexible option. Conversely, Afterpay is the better payment processor for companies that save money on processing fees and do not need a free trial period.
Related: Samcart Review: How to 3X Your Revenue?
Afterpay vs. Klarna: Online and in-store use compared
Afterpay
Shopping in-store with Afterpay is the same as shopping online. You have to pay every two weeks. You can download the Afterpay mobile app and then set up a card. You can use Google Pay or Apple Pay at checkout.
If you want a refund, ask the store for instructions. For example, if you paid with Afterpay in the store, you could return an order through the app.
Klarna
Also, if you want to pay in-store with Klarna, download the app, and then you can use Google Pay or Apple Pay to create a Digital card. To request a refund, you must first read the store's returns policy and, if necessary, contact the merchant.
After being handled by the merchant, Klarna will take the rest.
What credit score do you need for Klarna?
Klarna is a great financing option for people with little to no credit history. The company does not set a minimum credit score, so getting credit with no prior record is possible. If you choose four interest-free installment payments, the company may conduct a soft credit check. This does not hurt your credit score. Klarna is a great way to build credit, and it is also a great financing option for people with bad credit.
What credit score do you need for AfterPay?
Like Klarna, AfterPay also does not require a credit check to use its services. Instead, customers can sign up for a free account and then use AfterPay to make purchases at select online retailers. Customers simply choose AfterPay as their payment method and then pay for their purchase in four equal installments due every two weeks when making a purchase. In addition, there is no interest charged on AfterPay purchases, and customers can also enjoy early access to sales and exclusive deals from select retailers.
Final Thoughts
Klarna and Afterpay are both great companies, and they both have their unique benefits. Klarna is great for businesses that want to offer their customers the option to pay over time without entering any credit card information.
Afterpay is excellent for businesses that want to offer their customers the option to pay in installments. But, ultimately, it depends on your business's needs and what your customers are looking for. So, try out both companies and see which one works best for you!
Frequently Asked Questions (FAQ)
Does Klarna affect credit?
Klarna will check your financial status. This will not affect your credit score, but if you decide to get financing from Klarna, this could impact your credit rating.
Does Afterpay affect credit?
Afterpay is a payment processor, not a credit card company. Therefore, it does not affect your credit score.
How does 30-day Klarna work?
Klarna Payments offers a 'Pay in 30 days' option that allows you to get your order now and pay no interest or charges for up to 30 days. Then, when the shop delivers your package, Klarna will send you an email with details on paying. Your purchase and payments will be viewable and manageable here or in your Klarna.
Are Klarna and Afterpay Safe to Use?
Both Klarna and Afterpay are safe to use. They both offer a high level of security for your personal information. You can be sure that your data is protected when you use either of these services.
What happens if you pay late?
If you don't pay on time, you may face interest fees, late payment fees, or not utilize the service again.
Can I use Klarna and Afterpay anywhere Online?
Installment payment providers are utilized by various major companies worldwide, including Nike, Sephora, Lululemon, Bloomingdales, Target, and Walmart.
What is the maximum Klarna credit limit?
If you're considering using Klarna pay later service for your personal finance, it's essential to understand the maximum credit limit. For most shoppers, the maximum credit limit is $10,000. However, your limit may be lower depending on your financial details. Your credit limit is calculated based on your credit score, how long you've been a customer, and how well you've paid back previous Klarna loans. When shopping with Klarna, check your limit before completing a purchase. That way, you can avoid any unwanted surprises. You can make the most of your Klarna financing and stay within your budget with some planning.
What is the maximum credit limit for AfterPay?
Afterpay has order and account limits that start low and only increase once you've established a consistent repayment track record. For example, the maximum amount per transaction is $1500, while the outstanding account limit is $2000. Afterpay transaction and order limits also vary from store to store. So, if you're wondering how much you can spend with Afterpay, it depends on the store you're shopping at and your payment history. But overall, Afterpay is a great way to finance your purchases, big or small.
Does Afterpay report to credit bureaus?
Because it does not report its loans to the credit bureaus, In case you have used In-store & Afterpay, your credit history will not improve. Even though this is useful, the fact that it does not disclose your excellent payment record to the credit bureaus will not benefit your score.
Does Klarna report to credit bureaus?
Klarna does not report on-time payments to the credit bureaus, so you might want to consider another lender if you're hoping to build your credit score by making timely payments. However, Klarna may report missed payments to the credit bureaus, damaging your score. Therefore, it's essential to be diligent about making your payments on time.
What is a credit report?
Lenders use credit reports to determine whether or not to extend credit and, if so, how much. A borrower's credit report is one of the most critical factors in the loan approval process.
Credit reports include information on where you live, your current and previous addresses, your employer (s), credit history, late payments, bankruptcies, or foreclosures, and your credit score.
Your credit score is a number that represents your creditworthiness. It is based on information in your credit report, and lenders use it to determine whether or not you are a good candidate for a loan. A high credit score means you are a low-risk borrower, and a low credit score means you are a high-risk borrower.
Can I connect my bank account with Klarna and AfterPay?
When you sign up for AfterPay and Klarna, you can link your account to your bank debit card. This is the recommended method, as it will help you avoid missing payments or being surprised by a bill. You can also set up reminders for yourself to always know when a payment is due.
Once you have made a purchase, log into your account and set a reminder for the payment date. This way, you can be sure that you will never miss a payment or be caught off guard by a bill. In addition, you can rest assured that your Afterpay and Klarna accounts will always be in good standing by taking these simple steps.
What is DoNotPay?
DoNotPay is a downloadable mobile software that employs artificial intelligence to offer legal services for a monthly membership fee of $36. It's available in the United Kingdom and the United States (in all 50 states). In addition, you may use its online system to request a new credit limit increase for any of your accounts, from Discover, Bank of America, and Wells Fargo to other credit card companies, including Citi, Credit One, and American Express.