Disclaimer: We sometimes use affiliate links in our content. For more information, visit our Disclaimer Page. 
It can be tough to know where to start when it comes to marketing your business. You might not have the time or money to invest in traditional marketing methods like TV or radio ads.
Marketing is essential for any business, but it can be expensive and time-consuming. Therefore, you need a plan to reach your target market without breaking the bank.
Direct marketing is the perfect solution for businesses on a budget. With direct mail and email campaigns, you can target your customers with laser precision and get great results at a fraction of the cost of other methods.
In this post, we'll look at direct marketing and how you can use it to grow your business.
What is Direct Marketing?
Direct marketing is a promotional method that involves presenting information about your company, product, or service to your target customer without using an advertising middleman.
Instead of relying on traditional advertising channels like television, radio, or print ads, direct marketing allows you to reach your target customers directly.
There are many different forms of direct marketing, including direct mail, telemarketing, and online marketing. It can be a more cost-effective and efficient way to reach your target market by bypassing the middleman.
Additionally, direct marketing allows you to track results and measure ROI more effectively than traditional advertising methods. For these reasons, it is an increasingly popular choice for businesses.
Related: Traditional Marketing
What are the Objectives of Direct Marketing?
The objectives of direct marketing are to create customer loyalty, foster customer relationships, increase sales, and generate a positive response from the customer in the form of action, such as making a purchase, requesting more information, or signing up for a service.
Direct marketing campaigns must be carefully planned and executed to achieve these objectives.
First, marketers must identify their target audience and determine what type of message will resonate with them.
Next, they must select the most appropriate channels to reach their target audience.
Finally, they must design a compelling call to action to encourage customers to take the desired action.
By carefully planning and executing their direct marketing campaigns, businesses can achieve their desired objectives and see a positive return on investment.
How does Direct Marketing work?
Direct marketing campaigns have several goals, including building brand awareness, increasing sales, and fostering customer loyalty.
To achieve these goals, marketers use a variety of tactics, such as special offers, contests, and coupons.
They also segment their audiences to tailor their messages to specific groups of consumers.
For example, a direct marketing campaign aimed at young adults might use playful language and images. In contrast, a campaign targeted at seniors would be more likely to use more subdued language and imagery.
By using direct marketing techniques, businesses can reach large numbers of consumers at a lower cost than traditional advertising methods.
What is Direct Marketing Strategy?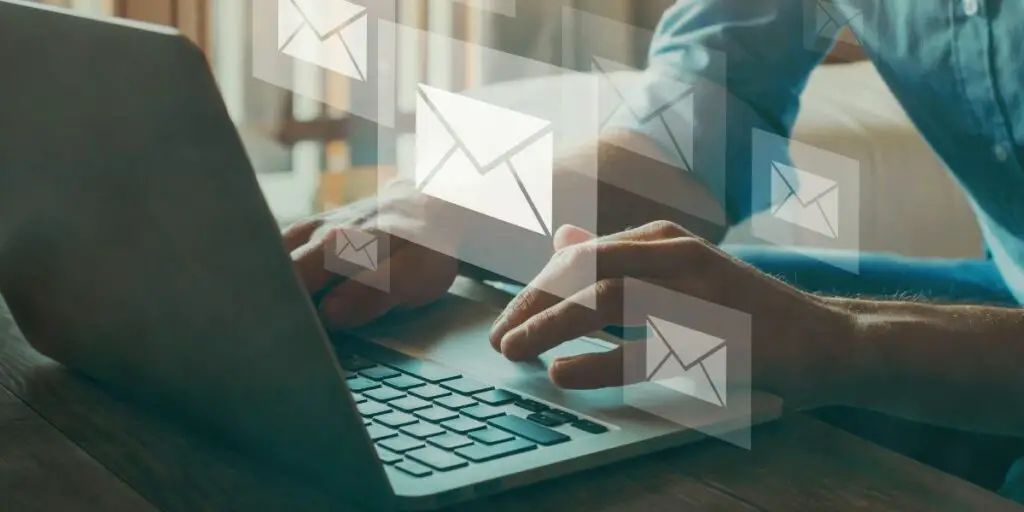 A direct marketing strategy is a plan of action that uses one or more advertising mediums to reach a target market and induce them to purchase.
The most common form of direct marketing is email marketing, but other channels can include print advertising, telemarketing, and online advertising (such as social media ad campaigns).
The main advantage of using a direct marketing strategy is that it allows you to personalize your pitch and craft a message that speaks directly to the interests and needs of your target market.
Benefits of Using Direct Marketing Strategy:
There are many benefits to using direct marketing strategies, including:
Precise targeting
You can target your audience with laser precision with direct marketing, ensuring that your message reaches only those most likely to be interested in it.
Personalized messages
When you speak directly to your customers, you can personalize your messages to become more relevant and engaging. This helps to create a stronger connection with your audience and boosts conversions.
Increased response rates
Direct marketing is known for its high response rates, which means that you're more likely to get people to take action on your message. This could include anything from subscribing to your mailing list or purchasing on your website.
Improved ROI
Because direct marketing is so effective, it's often associated with a higher ROI than other marketing channels. This makes it an excellent choice for businesses looking to get the most out of their marketing budget.
How can you make sure your direct marketing campaign is successful?
There's no one-size-fits-all answer to this question, as the success of a direct marketing campaign will vary depending on your target market and the products or services you're selling.
However, there are some general tips you can follow to help increase the chances of your campaign being successful:
First, make sure your offer is compelling and relevant to your target market.
Use clear and concise copy that's easy to read.
Keep your mailing list up-to-date and segmented into different groups based on demographics, interests, or purchase history.
Use attractive visuals and design elements to grab attention.
Test different versions of your campaign to see which ones generate the best results.
Measure your results and optimize your campaign based on the data you collect.
By following these tips, you can create a direct marketing campaign that's more likely to succeed.
Common direct marketing channels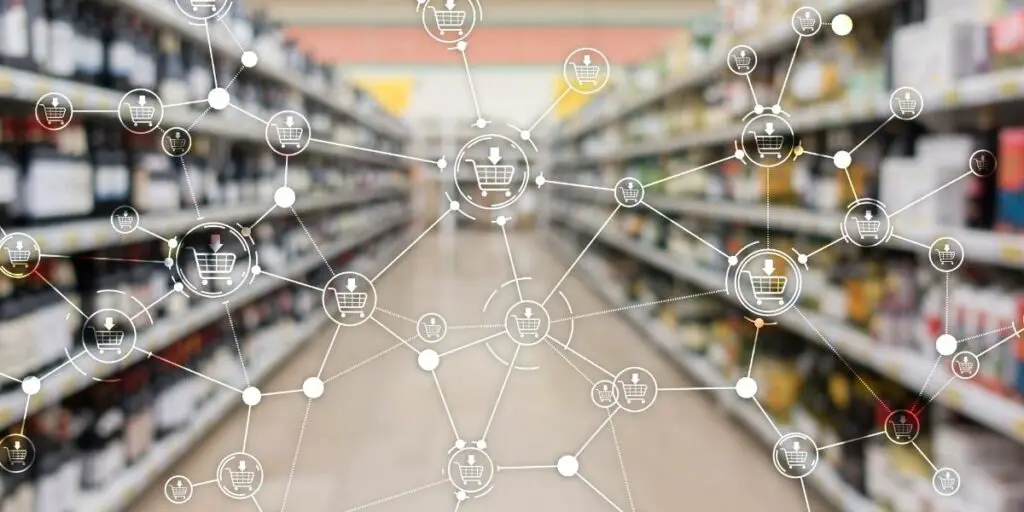 There are many different ways to reach your target market through direct marketing. Some of the most common channels include:
1) Email marketing
Email is one of the most popular direct marketing channels and allows you to reach many people with your message. In addition, you can segment your email list so that you're only sending messages to those who are likely to be interested, which helps to improve conversions.
The data that email marketing provides is a benefit. Metrics such as open rate, bounce rate, response rate, and so on give marketers a chance to improve their marketing efforts.
2) Print advertising
Print ads are still a popular form of direct marketing, particularly for businesses targeting a local market. You can reach people through newspapers, magazines, and other printed materials.
3) Online adverts
You can also reach people with your message through online adverts. Online advertising allows you to target a specific group of people based on their interests and demographics.
4) Flyers
Flyers are a classic direct marketing tool and can be an effective way to reach people in your local area. You can distribute flyers through the mail, to local businesses, or by hand.
5) Database marketing
Database marketing involves using a database of customers or potential customers to market your products or services. This can be done through email, direct mail, or phone calls.
6) Promotional letters
Promotional letters are a type of direct mail that can be used to reach a large number of people with your message. You can send promotional letters through the mail or by email.
7) Newspapers
Newspapers are another traditional form of direct marketing. You can place ads in local or national newspapers to reach a broad audience.
8) Phone text messaging
Phone text messaging, or SMS marketing, is a form of direct marketing that allows you to reach people with your message through their mobile phones.
9) Digital marketing
Digital marketing is a broad term that can encompass many different direct marketing channels, such as email, online ads, and social media.
Related: Digital Marketing
10) Phone calls
Phone calls are a personal form of direct marketing that allows you to reach people with your message directly. For example, you can make phone calls to potential customers or existing customers.
11) Direct selling
Using direct marketing is a form of advertising that specifically targets a person or company to generate new business, raise the profile of an organization or product, or make a sale. Direct mail, telemarketing, and email marketing are all popular types of direct marketing.
12) Websites
Websites are a great way to reach people with your message and can be an effective direct marketing tool. For example, you can use your website to provide information about your products or services, offer special deals, or promote events.
13) Mobile Marketing
Mobile marketing is a form of direct marketing that allows you to reach people with your message through their mobile phones. For example, you can use mobile marketing to send text messages or make phone calls.
Related: Mobile Marketing
14) Web Push Marketing
Web push marketing is a type of direct marketing that allows you to reach people with your message through their web browsers. You can use web push marketing to send notifications or display messages.
The Advantages and Disadvantages of Direct Marketing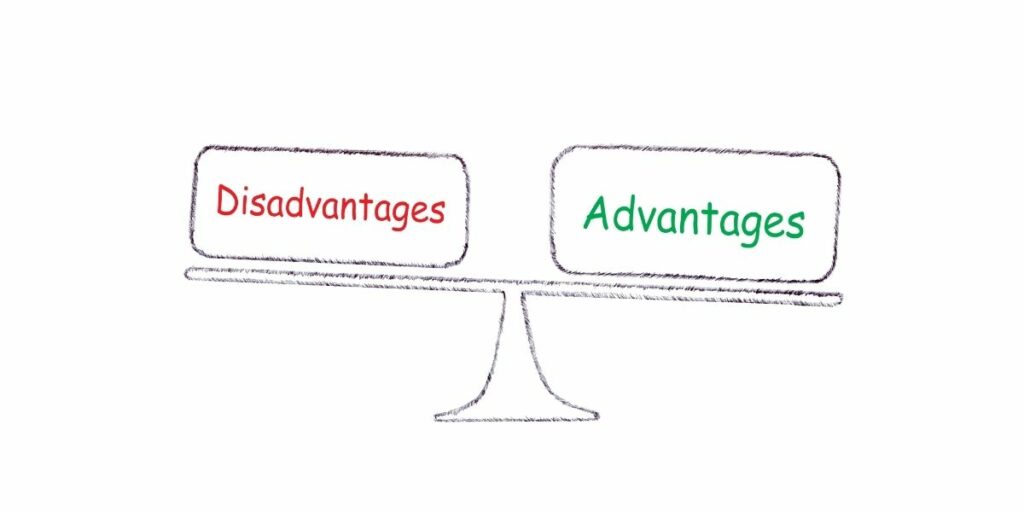 Advantages Of Direct Marketing
There are a few advantages of direct marketing:
It allows you to target a specific audience. For example, with direct marketing, you can target customers who are most likely interested in what you have to offer. So you're not wasting your time and money reaching out to people who aren't likely to buy from you.
It's more personal than other forms of advertising. For example, when someone receives a direct mail advertisement, it feels more personal because it explicitly addresses them. This can create a stronger connection between the customer and the advertiser.
It's more cost-effective than other forms of advertising. Direct marketing is often less expensive than other forms of advertising, such as T.VV. or print ads. This is because you're only reaching the people who are most likely to be interested in your product or service.
Disadvantages Of Direct Marketing
The disadvantages of direct marketing are that it can be annoying, it can be expensive, and it can be ineffective.
One of the main disadvantages of direct marketing is that it can irritate recipients. They often receive unsolicited phone calls or emails from marketers, which can be intrusive and spammy.
Another disadvantage of direct marketing is that it can be relatively expensive. This is because companies need to invest in call centers and email lists to carry out direct marketing campaigns.
Finally, one of the most significant disadvantages of direct marketing can be ineffective. This is because recipients may not respond to messages or may not be interested in the marketed products. As a result, direct marketing campaigns can waste time and money.
Difference Between Direct and Indirect Marketing:
The main difference between direct and indirect marketing is that direct marketing is one-to-one communication with the prospect. In contrast, indirect marketing uses another mechanism to communicate with the prospect.
Direct marketing can be done through mail, telephone, or personal visit. Indirect marketing uses advertising, which may be a commercial on TV or radio, a poster in a subway station, or an article in a magazine.
Direct marketing allows for more significant interaction between the marketer and the prospect, while indirect marketing is more passive.
Indirect marketing is less expensive than direct marketing, but it is also less effective because it is not as personal.
Examples of Direct Marketing
The most effective and cutting-edge direct marketing tactics rely on content delivered directly to the target audience, whether in person or via email.
A striking visual design, an unexpected product, or a moving film that touches viewers' hearts may elicit a direct response from the consumer.
We'll look at three fantastic examples of direct marketing below.
1) Toyota Corolla
Marketing, in general, is a fantastic tool for businesses if used correctly, but it's also an excellent way for agencies to flex their muscles. If they focus all of their creativity on planning and employing creative advertising methods, consumers will remember the campaign for a long time and attract new customers. Toyota is an excellent illustration of this concept.
2) Touch Branding
This is a branding agency with over 15 years of expertise in international marketing. They created a direct marketing campaign using the slogan: "We'll give our blood for excellent branding," They developed a design that supported the message. This, without a doubt, is one of the finest examples of direct marketing we've ever seen!
They used a fake blood bag (don't worry, it was) with letters to promote direct mail. They complemented the direct mail campaign with matching email campaigns and banners on their website. What an effective approach to "catch" potential clients!
3) Canva
The simplicity of Canva's emails is one of their greatest features. When they come up with a new design concept, they notify all of their subscribers and send them an email so that they know how to use it in their presentations and infographics.
We adore this online marketing tool at Cyberclick and think that their emails are fantastic examples of successful direct marketing.
Who are direct marketers?
Direct marketers are people who engage in direct marketing. Direct marketing is a type of marketing that involves communicating directly with potential customers, usually through means such as email, telephone, or face-to-face contact. 
Some common strategies used by direct marketers include telemarketing, direct mail, and email marketing.
Additionally, direct marketers may also use targeted strategies such as database marketing and public relations to reach their desired audiences. 
While many companies engage in some form of direct marketing, there are a few key characteristics that are generally associated with successful direct marketing campaigns.
First and foremost, direct marketers tend to understand their target audience clearly. They know who they want to reach and why they want to reach them.
Additionally, direct marketers typically have a well-defined goal or objectives for their campaigns. And finally, direct marketers use various data and insights to inform and optimize their strategies.
Conclusion
Direct marketing can be a great way to reach potential customers, but it's essential to understand how it works before using it.
In this post, we've taken a closer look at what direct marketing is and how you can use it to grow your business.
Have you tried using direct marketing for your business? Let us know in the comments below!