Disclosure: We sometimes use affiliate links in our content, meaning, at no additional cost to you, we will earn a commission if you click through and make a purchase. This helps us offset the costs of paying our writing team and keeping this website running. Thanks for your support!
---
Marketing is a constantly changing landscape, and it's crucial to stay up-to-date on the latest trends. With that in mind, we compiled some of our favorite marketing tactics for 2021.
The relevance of technology in your life can not be ignored; life in the digital age depends greatly on technology to keep it running smoothly. Communication has ended up being more accessible and yet much more complicated at the same time. With many options available, it's easy to be overwhelmed by the shocking quantity of details available on brands, products, and services.
Virtual communication isn't only limited to conversations. Consumers' buying practices have shifted to concentrate on online products or services, which has changed modern businesses. This ever-changing perspective made us re-evaluate how we look at, group, and analyze data precisely.
As usual, old trends will gradually vanish and get replaced with new, shiny trends. The list below isn't all new trends. Most are tactics you've heard of and maybe are doing.
So, without any further ado, listed below are the 13 marketing tactics you need to consider as you plan your 2021 marketing strategy.
What are Marketing Tactics?
Simply put, marketing tactics are strategic activities that promote your brand and products to your target market. Your strategy and your business goals will define the objective of your marketing tactics. Some marketing tactics may promote your content, and some may generate leads from landing pages; others may involve advertising to increase free trial signups and on and on. The factor is that there are thousands of marketing tactics you can employ. Not all of them will match your strategy or goals.
While there are hundreds of marketing tactics we can discuss in this overview, we concentrated on some typical and unusual ones that can increase the ROI of the majority of businesses.
Content Marketing Tactics
Content– you know you require it, yet ongoing creation and publishing can be frustrating and challenging to realize an ROI.
Content can be very effective. However, it takes consistency and the best tactics that align with your marketing strategy. Below are tactics for boots your content marketing campaigns.
1. Topic Clusters
Suppose you remain in the process of developing your content strategy. In that case, you need to create clusters connected to one key topic, establish a pillar page for that topic, and subpages.
When content authors structure their content with pillar pages and topic clusters to draw in organic traffic, you have an extra well-organized approach to content creation.
Step 1: Decide on your core topic.
To start, you need to begin by picking the core topic. Whether your company publishes blogs about health and wellness or financial investments, you can utilize this strategy to create a curated topic plan. Whatever topic you pick should suit topics that are core to your company. In doing so, you showcase the worth that your organization can offer to potential clients.
Step 2: Keyword research on your core topic
Next, you will require to research keywords for your topic. Before you begin investigating your topics and writing them, you will certainly need to make sure that you're on the ideal track with your topics. This is a critical action to ensure that you're not wasting your time and enjoy the rewards of producing quality material.
Step 3: Pillar and also topic cluster structure for core topic
Along with researching keywords, you will need to layout pillars and topic clusters. You must consider your pillar page, as the topic clusters will link back to it. When detailing the pillar page, you should attempt to cover various topics while also leaving space for extensive subtopics.
Step 4: Content creation
Next, combining your topic ideas from the ideation phase, keywords you looked into, and outlines, you are ready to create high-quality content. To create top-quality content, you need to ensure that it will engage your target audience. 
For more information, consult this guide on Topic Clusters
2. Dynamic CTAs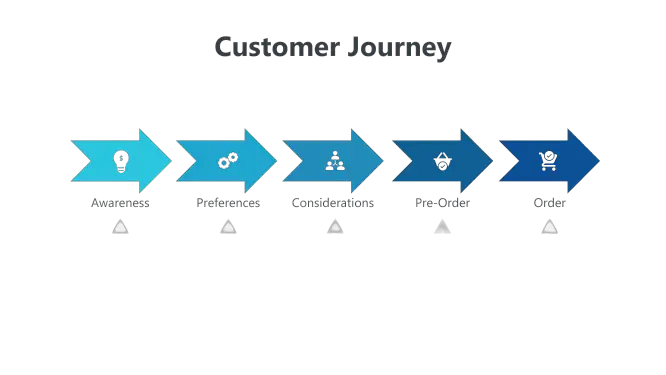 Close extra leads utilizing dynamic CTAs in your blog content.
Conventional CTAs are static; you include a lead deal to an internet page or content asset, which remains there until you change. Dynamic CTAs boost conversions since they readjust based on who views the content, making the offer much more customized.
> User account
Promote various offers depending on the buyer persona. For example, user behavior– Ex: Retarget users that came down on your automated webinar registration page but haven't subscribed.
> Buyer's journey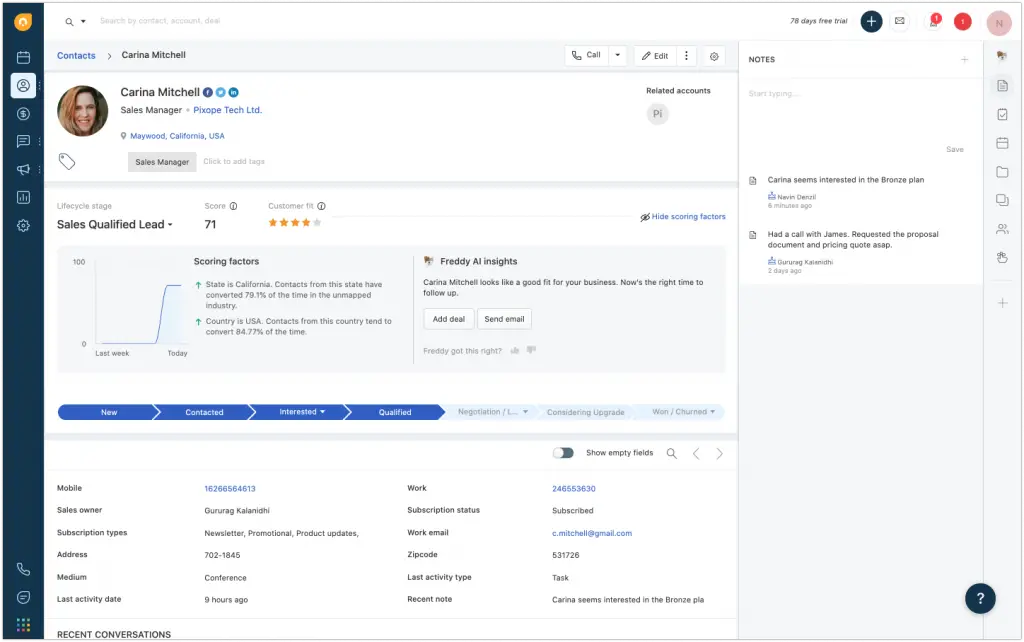 Learn more about Freshworks CRM here
Promote different deals depending on where the consumer remains in the buyer's journey. For example, you would promote a financial article to a consumer in the awareness stage, yet if the consumer remains in the decision phase, a far better offer would be a case study.
>User interactions and interests
If users downloaded your Facebook promos lead offer, they might also be interested in your Twitter advertisements lead offer.
To learn more, consult this in-depth guide on dynamic CTAs.
Email Marketing Tactics
Personalization, automation, and customer loyalty are three giant strategies to get the most out of your email marketing campaigns. Below, we outlined tactics for each of these strategies to boost your ROI and fulfill your marketing goals.
Related Article: 10 Marketing Goals 2021
3. Automate referral campaigns
Referrals are essential to business growth, but managing a manually-driven referral program is laborious, and also you might miss out on referrals if you don't automate the process.
Set up automated referral campaigns through email using your business CRM or an additional tool that enables you to automate your email marketing. We make use of GetResponse, which gives you the ability to set up automated referral workflows and tailor them based upon your particular setup.
You manage your campaign to send an email based on your users' behaviors. For example, you can send automated emails and tag users who want to refer a friend. Then, when a user says they want to refer a friend, your campaign automatically sends them an email introducing your referral program.
4. Behavioral targeting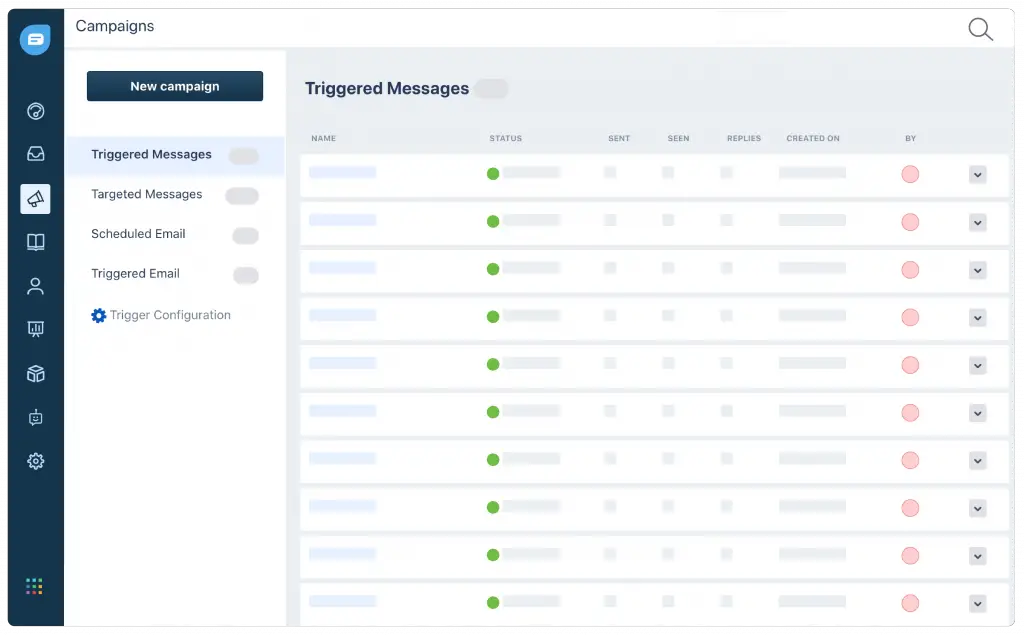 Find more about Freshchat here.
Intend to improve conversions as well as connect with prospects? Then, behavioral marketing is a must. Behavioral targeting using email considers users' actions on your site and sends automated emails based on this data. 
Behavioral marketing works as a result of the principle of relevance. When you target leads with relevant content (based on previous practices, rate of interest, or intents), they are most likely to engage with it. According to McKinsey, companies that leverage client behavioral insights outmatch peers 85% in sales growth and 25% in gross margin.
Now, with a couple of behavioral marketing with automated workflows, you have a conversion-boosting email marketing system working on auto-pilot.
For instance, if a user fills out a type form on your website to get your lead offer, it doesn't download and install the offer after four days, set up an email series to re-engage them. Tailor the email sequence to the individuals' behavior (i.e., "I see you downloaded our PDF," etc.).
5. Subscriber specials
Compensate your subscribers and customers by emailing them with special deals, discounts, and gifts. Make subscribers feel unique with offers only they can access. This kind of subscriber interaction raises customer retention and urges prospects to do business with you.
Conversion Rate Optimisation Tactics
Obtained a great deal of traffic? Great. Are you converting that traffic? If not, your traffic isn't valuable. Try these five tactics to increase conversions and grab much more leads and sales.
6. Live chat data
Live chat offers a way for your website users to get immediate solutions to their concerns while reading your site. Mitigating customer problems and fixing their issues in real-time can enhance the customer experience.
Besides user communication, you can also collect data from users' live conversation messages to boost customer experience and increase conversions.
Collect customers' comments and also messages, specifically if they reveal their pain points and also problems. For example, if customers constantly have inquiries regarding your item assurance, your website copy may be unclear and confusing and require alteration.
Utilize your real-time conversation messaging information to improve your users' experience with your brand name and products to enhance conversions.
7. Customize landing pages
In keeping with the theme of personalization to increase conversions, maximize your landing pages to make them a lot more relevant. We are not speaking about simply A/B testing a switch or font style shade. To completely optimize your pages, you also need to think about where your users originated before landing on your page.
What was their intent?
What were they searching for?
Has your landing page proceeded with the conversation and created a logical action for users?
8. Use chatbots to drive lead generation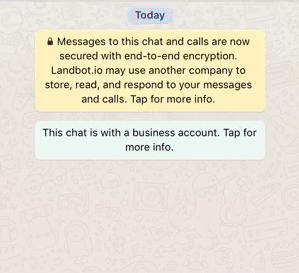 Uncover landbot here
67% of consumers worldwide used a chatbot for customer support in the past year. Though working with an actual human is preferred by many people, the availability and quick answers chatbots provide have made them invaluable in customer support and lead generation.
Top benefits of chatbots according to customers
| | |
| --- | --- |
| Benefits | %age |
| 24-hour service | 64% |
| Getting an instant response | 55% |
| Getting answers to simple questions | 55% |
| Easy communication | 51% |
| Friendliness and approachability | 32% |
| | |
Source: Invespcro
9. Use automated messaging
Modern messaging software is built for sales and customer engagement teams to speak with prospects and customers on the site, mobile application, or social web pages. A leap from legacy live-chat, automated messaging helps businesses and teams concentrate on a continual and context-driven messaging experience.
With attributes like campaigns, sales bot, integrated self-service, intelligent message transmitting, expectations are established and met, and actions to site visitors' questions are more intelligent and faster.
10. Optimize web forms
After filling out a form, around 81 percent of individuals abandon it. What's the reason? Web users who don't have enough perseverance to finish web forms are widely despised.
You may have assumed to minimize the form areas, but this is not always the ideal approach. For example, you may need to have every one of the fields to catch crucial information from your user.
Whoever fills out the form (and takes the time to fill out all of the fields) is likely a much more qualified lead who will eventually reveal interest in your item. Thus, removing the fields might increase form signups but reduce your capacity to generate qualified leads.
Instead of lowering the form areas, optimizing your extensive web forms uses conditional logic with multi-step forms to personalize the experience. For example, instead of users loading out the whole form on one page, they could fill out one or a few areas before getting directed to the following page. This format and layout do not frighten users away.
With this multi-step format, you can also personalize each action based on the user's information from the previous step, boosting conversions. Thus, you are customizing your form (in real-time) to your users' needs as well as interests.
Social Marketing Tactics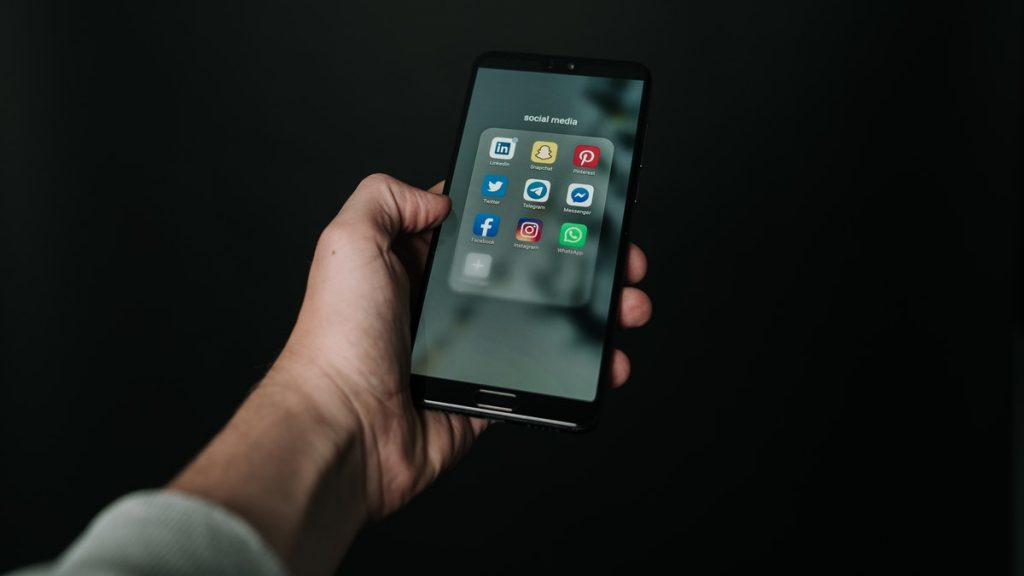 Comparable to content marketing, social marketing can seem like a thrown-away initiative that doesn't compensate you enough if you wish to supercharge your social campaigns so you can understand your ROI.
11. Value first, sell second
Any marketing strategy aims to produce an ROI, and social media sites are no different. Therefore, marketers use social media to expand their leads and sales campaigns and evaluate success based on their sales numbers.
The problem is that social media systems aren't naturally sales-focused but instead places where your targets engage, communicate, review news and pertinent content, and engage with friends. As a result, excessively offering social media platforms can backfire if you disrupt the fragile line of promotional to non-promotional content.
While every brand will have various strategies for social media to fight social users' false impressions about your brand, assist them and embrace a "repaying" attitude to stabilize the selling.
Engaging with your social target market in a non-promotional way creates bonds with your target market, indirectly selling for you. If you can develop emotional connections with users when it comes time to purchase, these users will undoubtedly line up to acquire from your brand.
How can you take on an extra "user first" mentality?
For one, when individuals request recommendations about your brand's offering, offer education to aid the user in solving the issue rather than making an item recommendation. In a sea of brands simply searching for sales, your suggestions will undoubtedly attract attention and urge individuals (now and also in the future) to seek you out. The goal is to make your brand appear as the problem-solver (not simply your item). This is just how devoted clients are born.
Referral Marketing Tactics
Whether trying to find influencers or contributors to enhance your brand awareness of new products or boost sales, utilize these tactics to bring in the ideal individuals to join your influencer and referral campaigns.
12. Share-for-share exchanges
Influencers are trying to find direct exposure as long as you are, specifically those selling their items. As opposed to using cash or cost-free products, provide a share exchange– you share the influencer's material in exchange for them sharing yours.
When looking for influencers, keep these pointers in mind:
Choose influencers with a similar-sized audience. Otherwise, the exchange will not benefit them.
Pick influencers that have an interest in your products, which implies their audience likely will as well.
Choose influencers who are not rivals, however, have complementary interests. So, as an example, if you are advertising your CRM for startups, you may not connect to Hubspot. Yet you might get in touch with companies that educate startups, VCs, or complementary software applications.
13. Take advantage of influencers networks
If you've been collaborating with influencers for some time, tap into your influencers' networks instead of getting out to new individuals.
Keeping your programs limited to invite-only contributors makes them much more unique. Also, participants will feel the weight of the invitation if they are approved and take it more seriously. You will discover recruits to be premium quality and add even more to your brand than if you hired them yourself.
When connecting to influencers, thank and congratulate them for being valued members of your group and kindly ask for recommendations. If you have a trusted partnership with influencers, they will be more than delighted to invite others to join your network.

What Makes a Marketing Tactic Successful?
Tactics can just be considered a success if they improve your return on investment (ROI) for a specific strategy– and they are typically more narrowly focused on improving some specific key performance indicator (KPI). In various other words, they should create a far better return for every dollar you invest in a marketing strategy.
For example, signs up for your email list. They'll expect to receive emails that are relevant to them. You might boost your retention rate by sending them a series of customized emails reminding them that they opted in.
Most people do not maintain tabs on all the email checklists they've registered for. So they'll be less likely to unsubscribe if you remind them why they signed up in the first place.
By increasing the retention rate of your email listing, you can indirectly grow sales and additionally earnings.
Whatever marketing tactic you perform, ensure it belongs to an overarching marketing strategy. Or else, you will certainly waste time and money throwing arbitrary tactics against a wall and hoping one will stick. This is not the method to run a durable, ROI-driven marketing campaign.
Related: Marketing Strategy Will Be For You What You Want It To Be (2021)
Conclusion
It's always hard to predict what the future holds, but we can all agree on one thing–being a marketing strategist in 2021 will be no easy task. This is why you must get your hands on these 13 best tactics for running effective campaigns.

For more great articles like this one, check back often–or follow us on Facebook or Twitter. Sharing is caring, so please feel free to share this article with friends if you found it helpful 🙂
---
Ebook
We know that you're busy, and we want to help. The free ebook "Social Media Marketing Made Simple" has everything from increasing your social media presence, creating unique content for a bigger audience, plus selling products or services with ease!