Disclaimer: We sometimes use affiliate links in our content, meaning, at no additional cost to you, we will earn a commission if you click through and make a purchase. For more information, visit our Disclaimer Page. 
Achieving marketing goals is challenging, but it's not impossible. This blog post discusses 10 ways to set marketing goals for 2021 so that you can take your business to the next level.
Whether you're a small company starting or an established brand with an international reach, these tactics will help you build a strong foundation for growth in the years ahead.
Why Are Marketing Goals Important in Your Business?
Marketing goals are important for any company that wants to scale its business. They provide a vision for the company and help them to move in the right direction.
Companies need to have clear marketing goals because it helps them understand what they want to achieve, how they want to do it, and who they are trying to reach. Without these goals, companies will not know where they should be focusing their efforts or how success should be measured.
When you understand your business goals, you can take actionable steps to achieve them, such as implementing marketing tactics and strategies. But, of course, the most important goal for any business is to find a way to create value for the customer. They do this by providing a service or offering that fills a gap in the market.
Marketing goals are also essential because they provide direction on how the company should use its budget.
Related: The 5 Ps of Marketing
10 Ways to Set Marketing Goals for 2021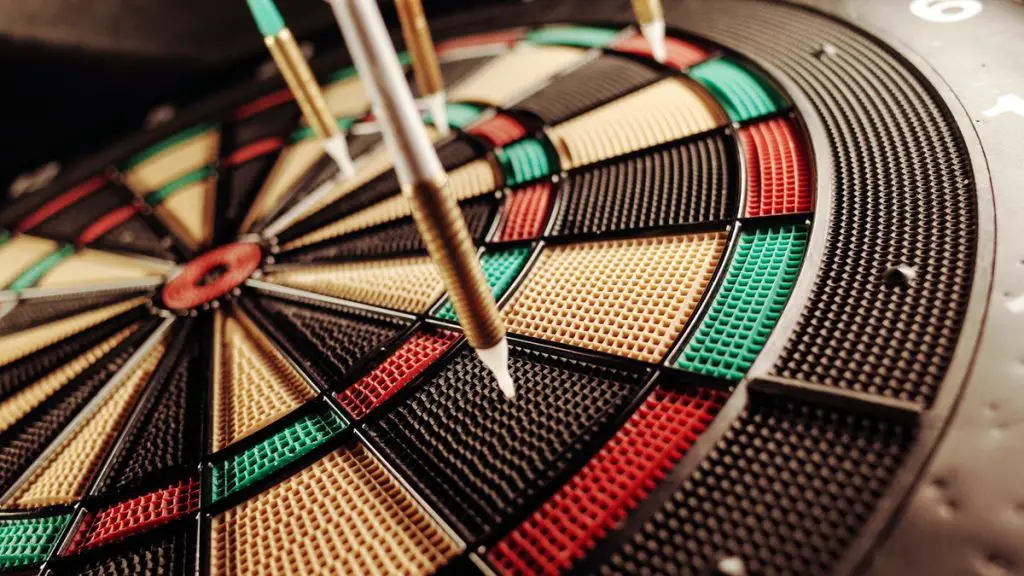 With 80% of shoppers doing product research online before beginning the purchasing procedure, digital marketing is more crucial for your company than ever before. However, you need to set clear goals for your business for your marketing initiatives to be successful.
But what type of objectives should you establish? Below, we'll cover the top 10 marketing goals examples for 2021.
1. Build Brand Awareness

To begin with, our list of marketing goals is constructing brand awareness. This goal is basic– connect with your audience while getting your brand name in front of people.
If nobody understands about your business, they can't call you or purchase. So, constructing brand awareness is critical if you wish to create sales and revenue (more on those goals later on).
Digital marketing strategies like SEO and pay-per-click marketing (PPC) can help you get visibility in search engine results, so even more people can discover your organization, items, and solutions.
SMART Marketing Goals for building brand awareness.
- Rank on web page one for 100 brand-new keyword this quarter.
- Make 25 new Facebook followers this month.
2. Rank Higher on Google
Successive on our listing of marketing goals are placing higher in search engine results.
Higher search rankings drive brand awareness and contribute to your lead and revenue goals since more individuals will find your company online and contact you or purchase.
When establishing search ranking goals, make sure to focus on targeting keywords connected to your company. This will guarantee your content shows up in front of qualified leads– individuals most interested in purchasing your services and products. And also, inevitably, it'll earn you a higher return on investment (ROI).
SMART Marketing Goals for ranking higher on Google.
- Gain 3 featured snippets this month.
- Improve ranking for 40 keywords this quarter.

3. Boost Website Traffic
Ranking higher in search engine results help even more individuals find your company, and it sends out even more web traffic to your site– the supreme destination for converting leads.
When on your website, visitors can check out the content that answers their questions and find out more about your business, items, and solutions.
Make certain to include inner website links and calls-to-action (CTAs) to help visitors browse your website and take the next step.
SMART Marketing goals for raising website traffic
- Boost website traffic by 25% this year.
- Improve PPC click-through rate (CTR) by 5% this quarter.

4. Establish Authority in Your Sector
Getting people to identify your business is great, but you know what's even better? Obtain their trust.
If you desire people to buy, you need to show them you're an authority in your sector.
How do you build authority online? First, think about developing helpful and valuable material that answers searchers' questions and positions you as a credible source.
Sharing SEO-optimized content is also a great method to improve your rankings in search results, helping you increase website visits.
SMART Marketing Goals - establishing authority in your sector
- 10 article shares this month.
- Make 20 backlinks this month.
5. Increase Brand Involvement
When people arrive at your site, you want to keep them involved.
If they do not like what they see on your site, they'll waste no time hitting the back button– which can add to high bounce prices. And high bounce rates send unfavorable signals to Google that hinder your ability to rank on the search results page.
So, make sure you established some attainable goals associated with increasing engagement and interaction with your brand.
SMART Marketing Goals - for increasing brand interaction
- Respond to 90% of brand-new social media comments this month.
- Increase average time on your site to 3 minutes by the end of the year.

6. Create Qualified Leads
One of the mains points you're going for is to develop leads – or, more specifically, to create qualified leads.
What that indicates is that you need to attract the interest of individuals interested in what you supply. So it would help if you targeted keywords that will be looked up by people who are likely to buy.
SMART Marketing goals for generating certified leads
- Gain 40 new e-mail subscribers this month.
- Gain 80 guide downloads this quarter.

7. Convert Users

As soon as you have your leads, you want to obtain them to take that final step and buy from you.
Digital marketing techniques like Search Engine Optimization, Pay Per Click, and more concentrate on attracting people to your website, but you have to turn them into loyal customers once they're there.
Be sure to include plenty of conversion possibilities on your site and digital marketing products and make it easy for individuals to take the next step.
SMART Marketing goals for transforming users
- Gain 100 new quote demands this quarter.
- Increase new customer purchases per month by 3%.

8. Boost Profits

This next marketing goal instance is the primary goal of the majority of marketing campaigns– generate profits.
Ultimately, all of your marketing initiatives are focused on generating revenue. Setting earnings objectives helps you more precisely review your marketing campaigns and identify channels that drive your company's most effective results.
SMART Marketing goals for increase profits.
- Improve Pay Per Click ROI by 5% this month.
- Increase overall revenue by 25% this year.

9. Improve Client Lifetime Value (CLV)

Many companies also set marketing goals to improve customer lifetime value (CLV) or the total value of consumers from initial to last acquisition.
It costs 10 times, even more, to get to a new client than maintaining an existing client. So, enhancing customer commitment and also lifetime value is a precious objective.
Loyal clients can also give great word-of-mouth recommendations and increase the awareness of your company.
To complete this goal, focus on giving high-quality customer service. Treat your customers well, and you'll certainly have some that do the same for you. So naturally, high-quality site layout and also content contribute to customer loyalty too.
SMART Marketing Goals for enhancing consumer lifetime value.
- Obtain 15 consumer reviews in 6 months.
- Find and react to 10 Google reviews this month.

10. Make Smarter Business Decisions with Marketing Data

The last marketing goal example focuses on evaluating your marketing efforts and using data to boost your campaigns and total business choices.
Generally, make certain you pick up from your marketing procedure. Track what's working and what isn't with tools like Google Analytics and GetResponse and discover whatever you can about your consumers. This will certainly aid you to be much more effective at everything you do.
SMART Marketing Goals
- Analyze your SEO campaign and also make use of information to improve Search Engine Optimization conversions by 25% this year.
- Identify and also repair five weak points in your conversion funnel this quarter.
Related Article: Marketing Tactics
Conclusion
Well, that's all for now. Join us next time as we go through some of the top marketing strategies for 2021 and what they mean for you! Until then, sign up for our newsletter below to keep in touch with you about future blog posts.
If you enjoyed this article or learned something new from it, consider sharing it with your friends on social media by clicking one of the buttons at the bottom of this post (we'd really appreciate it!). As always, thanks so much for reading – until next time!