Disclaimer: We sometimes use affiliate links in our content. For more information, visit our Disclaimer Page. 
You've probably heard of influencer marketing in the context of digital marketing.
It's a marketing strategy in which companies team up with social media users or online celebrities with a large following to promote their goods or services.
These social media users are often paid to promote the product or service.
Influencer marketing can be an incredibly effective way to reach new customers and grow your business. But, there are a few things you should know before you dive in.
Here is everything you need to know about influencer marketing!
Related: Digital Marketing
What is Influencer Marketing?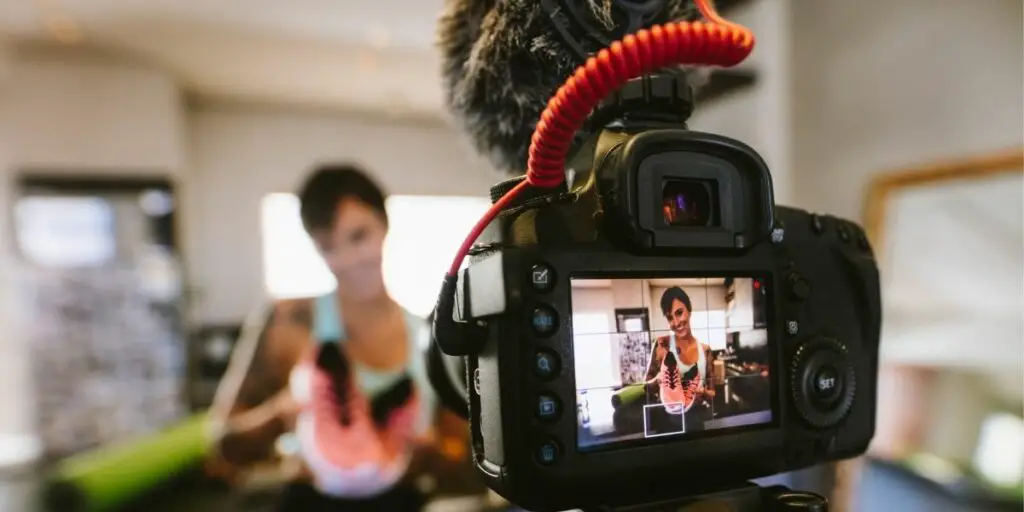 Influencer marketing is a form of marketing in which focus is placed on key individuals rather than the target market as a whole. These individuals, known as influencers, have the ability to drive significant amounts of awareness and purchase intent for your brand.
The goal of influencer marketing is to build brand awareness and drive sales by leveraging the reach and influence of these industry leaders. 
Some common strategies for influencer marketing include creating sponsored content, hosting giveaways, and collaborating on joint projects. 
If you're looking to get started with influencer marketing, do your research and identify which influencers would be a good fit for your brand. Once you've found the right partners, reach out and build relationships!
Key Benefits
There are several key benefits to using influencer marketing, including: 
Reach: Influencers have an extensive reach, often with engaged followers who trust their recommendations. This makes them ideal for getting your message out to a broader audience. 
Engagement: When done correctly, influencer marketing generates high levels of engagement, as people are more likely to trust the advice of someone they know and respect than traditional advertising. 
Credibility: By working with credible influencers, you can improve the perception of your brand and increase trust among consumers. 
Cost-effective: Compared to other forms of marketing, influencer marketing is relatively cost-effective and can be a more efficient way to reach your target audience.
Influencer marketing works because of the high trust that social influencers have built up with their following. Therefore, their recommendations serve as social proof to your brand's potential customers.
Types of Influencers
There are many different types of influencers, and each one can be beneficial in its way. Knowing who to work with and how to leverage their influence is key to a successful marketing strategy. Here we'll look at some of the most common types of influencers and what makes them so powerful. Here are some of the most common types of influencers:
Nano Influencers
Nano influencers are social media users with a relatively small but engaged following. They typically have between 1,000 and 5,000 followers, although some may have 10,000. In addition, nano influencers tend to be more niche than larger influencers, focusing on specific interests or communities.
Nano influencers can benefit brands because they often have high engagement rates and can reach a targeted audience. They can also be more affordable than working with larger influencers. Therefore, brands should consider working with nano influencers as part of their social media marketing strategy.
Micro-influencer
Micro-influencers are people with a following of 1,000 to 10,000 people on social media. They are often more relatable and trustworthy than celebrities or macro-influencers, who have larger followings.
Micro-influencers can be an excellent resource for businesses because they have engaged followers who are more likely to trust their recommendations. Additionally, micro-influencers typically charge less for sponsored posts than bigger influencers.
Celebrity influencer
Celebrities have a lot of influence over their fans. They can make or break a product, and their endorsements can be worth millions.
But not all celebrities are equal when it comes to influencing people. Some celebrities are more credible than others, and some have more trust from their fans.
Brands need to choose the right celebrity endorser if they want to maximize the effect of their endorsement. And it's also important for celebrities to only endorse products they believe in so that their fans will trust them more.
Blog influencer
A blog influencer has a large following on one or more blogs and can influence their readers' opinions and buying decisions.
Many companies use blog influencers to promote their products or services. In some cases, the blog influencer may be paid to promote the product, while in other cases, they may do it out of a sense of loyalty to the company or brand.
Blog influencers are often used because they have a trusting relationship with their readers. As a result, people are more likely to believe what a blogger says than an advertising campaign. This makes blog influencers effective in reaching consumers with a message about a product or service.
Social media influencer
A social media influencer has a large following on one or more social media platforms and can influence the buying decisions of their followers.
Several factors make someone an effective social media influencer, including their level of engagement with their audience, the quality and authenticity of their content, and the size of their following.
So if you're looking to promote your brand or product on social media, it can be beneficial to work with social media influencers who have a large and engaged following.
Key opinion leader
A key opinion leader (KOL) is a person who is respected and followed by others because of their expertise in a particular area.
KOLs can benefit brands because they can help promote products or services to a large and engaged audience. They can also help build trust and credibility for the brand.
However, it's important to note that not all KOLs are created equal. Some KOLs may have more influence than others, and some may only influence a specific niche.
What is Influencer Marketing Strategy?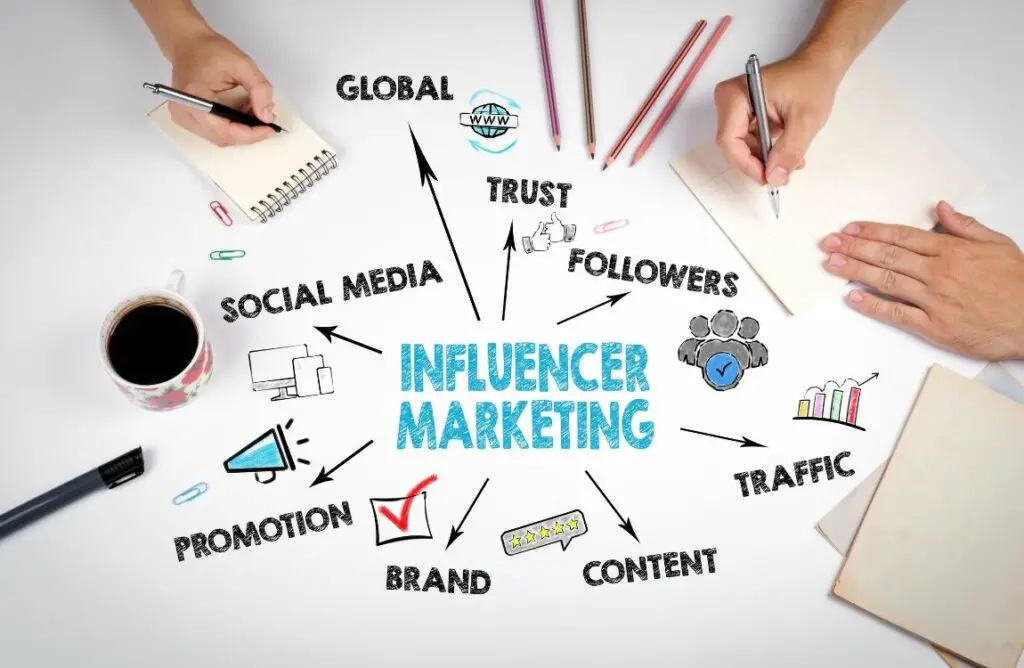 An influencer marketing strategy is a plan of how a company will run influencer marketing campaigns. This can involve working with social media personalities, bloggers, or other online figures who have a large following and can help spread the word about what you're offering. 
There are a few different ways to go about this. Still, some common tactics include giving influencers free products or access to exclusive content, working with them to create custom content, and sponsoring their events or appearances. The goal is usually to get them talking about your brand in a positive light and reach a larger audience than you could on your own. 
It's important to note that simply paying someone with a large following to promote your product is not necessarily influencer marketing. For it to be effective, there needs to be a strategy involved, and the influencer needs to have some sort of connection or relationship with their audience. Otherwise, you're just paying for an advertisement. 
If done correctly, influencer marketing can be an effective way to reach a large audience and build trust and credibility for your brand. However, it's important to choose the right influencers to work with and have a well-defined strategy before starting. Or else, you risk wasting your time and money on something that won't benefit your business.
Related: Social Media Marketing
Best Influencer Marketing Platforms
There are several influencer marketing platforms, each with its strengths and weaknesses. Some of the more popular options include Tribe, Famebit, Upfluence, and Hypetap.
Tribe Group
Tribe is a relatively new platform that focuses on connecting brands with micro-influencers (those with smaller but highly engaged followings). Their advantage is that they offer competitive rates, making it affordable for brands to work with them. However, their selection of influencers is still relatively small.
Upfluence
Upfluence is another established player in the space. They offer a wide selection of influencers and detailed analytics to help track the results of your campaign. However, their rates are also on the higher end.
Izea
Izea is another popular option that works with a variety of influencers, from micro-influencers to celebrities. They offer a wide range of services, including influencer marketing, content creation, and social media amplification.
Hypetap
Hypetap is a newer platform that focuses on connecting brands with Instagram influencers. They have a large selection of influencers to choose from, and they offer detailed analytics to help track the success of your campaign. However, their rates are also on the higher end.
Popular Pays
Popular Pays is another excellent platform that works with a variety of influencers, from micro-influencers to celebrities. They offer a wide range of services, including influencer marketing, content creation, and social media amplification.
Influencer Marketing Examples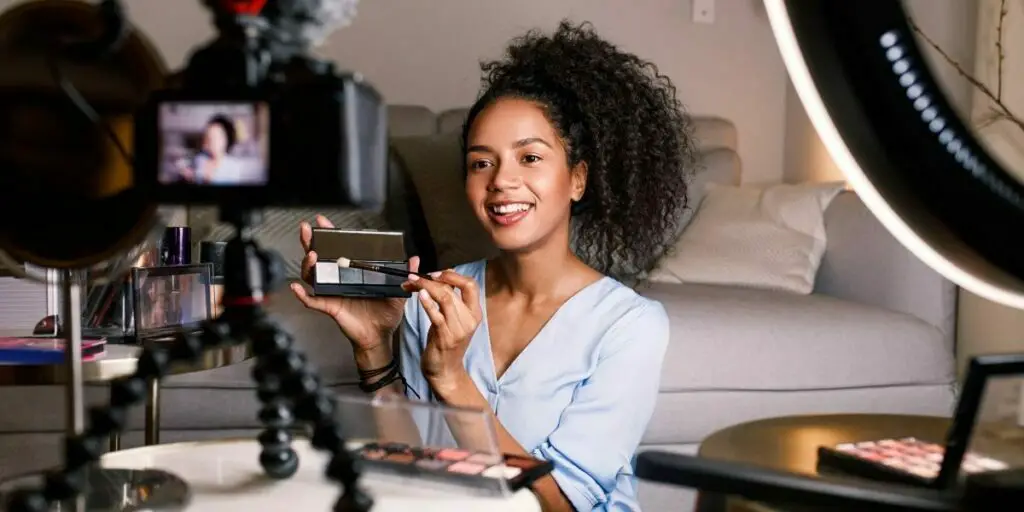 Sprint: #LiveUnlimited:
Influencers: Lele Pons, Gerard Adams, Prince Royce, Bradley Martyn, Rachel Cook
Sprint not only convinced Verizon's famous "can you hear me now?" guy to switch to Sprint, but it has also partnered with musicians, entrepreneurs, and actors to attract a large young audience.
Its most recent influencer campaign features people with large social media followings and uses the hashtag #LiveUnlimited. The best part is that these individuals naturally embody the #LiveUnlimited look and lifestyle. Gerard Adams, the founder of Elite Daily, and Lele Pons, an internet personality, are just two of them.
Influencer: Alex Rodrigue
Old Navy is a seasoned influencer marketer, having collaborated with fashion and lifestyle bloggers across Instagram to promote its various clothing lines. For Black Friday, the company doubled down on this strategy by teaming up with former New York Yankee Alex Rodriguez to raise funds for the Boys & Girls Club of America (BGCA). Rodriguez's promotion helped Old Navy raise $1 million in sales during Black Friday alone because he is a BGCA alumnus.
Fiji Water: "Bodyworewhat"
Influencer: Danielle Bernstei:
You may be familiar with Fiji's water brand, but you may be more familiar with its campaign partner, we wore what, on Instagram.
We Wore What, Danielle Bernstein's fashion blog, recently teamed up with Fiji Water to launch Bodyworewhat, an influencer marketing campaign featuring Bernstein and personal trainer Eric Johnson.
This campaign was created to show Fiji's commitment to hydrating those who want to look and feel like Bernstein while also assisting her fans with necessary motivators.
Kaikatsu Club: NETCafe VR
Influencer: Enakorin
Not all influencers are from the sports, fashion, or entertainment industries — at least not in Asia. For example, Kaikatsu Club, a Japanese cafe chain, recently introduced a virtual reality feature where customers can play various VR video games while enjoying a drink or meal. Enakorin, a popular TV personality and cosplayer in Japan, is the perfect person to help spread the word.
Fans of anime, a Japanese art form responsible for a slew of comics and television shows across the country, are familiar with Enakorin. However, Enakorin is also known for her passion for video games, making her an ideal representative for Kaikatsu's new virtual reality entertainment platform. To talk about it, they teamed up with TimeLine Japan on YouTube.
H&M: Fall Studio Collection
Influencers: Julie Sariñana, Ela Velden
Thanks to its influencer campaign, which features women who embody H&M's style, H&M has one of the largest Instagram followings of any fashion brand on social media today.
For its fall 2017 catalog, H&M worked with two influencers: fashion blogger Julie Sariana and model Ela Velden.
Sperry: Boat Shoes on Instagram
Influencers: Sperry Enthusiasts
Sperry, a boat shoe brand, began working with more than 100 micro-influencers on Instagram toward the end of 2016 to create engaging content for its followers. Sperry found brand fans on Instagram who were already sharing high-quality photos of the company's products and began inviting them to create visual content for its official Instagram account.
Samsung: Note 7 Launch
Influencer: CyreneQ
New smartphones are released every day. As a result, when Samsung announced the Note 7 in 2016, it made certain that everyone was aware of it. The company teamed up with CyreneQ, a well-known Snapchat artist and designer, to broadcast its launch to a mobile audience it hoped would be interested in purchasing its new product.
Cyrene documented her trip to the event on Snapchat, giving her followers a sneak peek at the new device in the process. In addition, she demonstrated some of the device's new features to her followers using Snapchat's 10-second video format.
Diageo: My Tales of Whiskey
Influencer: Nick Offerman
Diageo, the parent company of Scottish whiskey brands Lagavulin and Oban, won a Shorty Award for Best Influencer Marketing Campaign for this yule log video starring Nick Offerman from Parks and Recreation.
In the 44-minute video, Offerman sits by a crackling fireplace, staring broodingly into the camera and occasionally savoring a sip of his drink. Thanks to its simple seasonal premise and Offerman's distinct brand, the video went viral.
GAP
Influencers: Refinery29, Celebrity Blogs
GAP's successful Styld.by campaign featured several influential social media personalities from blogging powerhouses such as Refinery29 and WhoWhatWhere, who demonstrated how they incorporate GAP clothing into their wardrobes. Users viewing the influencers' social media posts were given the option to "Shop this Look" in the captions of the photos.
GAP's campaign had a huge reach thanks to the involvement of multiple influencers from various niches.
Stride Gum: Mad Intense Gum
Influencer: DJ Khaled
DJ Khaled, a hip-hop artist and producer, has figured out how to build a loyal Snapchat following. Khaled, who was once a minor figure in the music industry, has had unprecedented success on the ephemeral photo-sharing app, with each of his snaps averaging over 3 million views.
"DJ Khaled has completely cracked the platform," said Emmanuel Seuge, Coca-senior Cola's vice president of content and one of Snapchat's biggest advertisers. "He's the Snapchat king."
Khaled's status as the "King of Snapchat" means he's in high demand for influencer campaigns with brands. He frequently participates in "Snapchat takeovers," A company hands over control of its corporate Snapchat to Khaled for a period of largely unfiltered antics.
Last year, Stride Gum collaborated with W+K London to launch a Snapchat takeover campaign with Khaled to promote its "Mad Intense Gum" campaign. The brand described the takeover as "an unpredictable, fun day for all its followers."
Naked Juice: Sponsored Instagram Posts
Influencer: Kate La Vie
With the help of key Instagram influencers, this bottled smoothie brand is edging its way into the beauty, fashion, and health scene. Kate La Vie (below) shares sponsored posts with snapshots of her daily outfits and beauty essentials, including a strategically placed Naked Juice.
Loeffler Randall: LR Ambassadors
Influencers: Creative Businesswomen
Because of the company's commitment to involving social media influencers in its marketing campaigns, high-end accessory and footwear brand Loeffler Randall has become a favorite among artists, bloggers, and fashion insiders.
"LR Ambassadors" are a diverse group of writers, painters, florists, and other creative businesswomen who "lead dynamic lives," according to the brand. In the brand's words, LR Ambassadors are "cool girls doing cool things."
Loeffler Randall uses the hashtag #LRambassador to share photos of its ambassadors wearing LR shoes and accessories on Instagram and profiling them on the company blog.
Glossier: Regular Women
Influencers: All Women
The ever-expanding network of super fans and micro-influencers — people with a lot of influence but not many individual reaches — owes a lot of its seemingly overnight cult status to this Manhattan-based beauty startup (recently named one of Fast Company's Most Innovative Companies of 2017).
Rather than paying a few big names to promote their minimal skincare and cosmetics, the brand enlists the help of "regular women."
"This idea of every woman being an influencer motivates us," Glossier CEO Emily Weiss told Quartz. Glossier recently launched a referral program, allowing its most powerful fans to offer product discounts and other incentives to their networks.
What's the Difference Between Word-of-Mouth Marketing and Influencer Marketing?
Word-of-mouth (WOM) marketing and influencer marketing are strategies for generating buzz about a product or service. However, the two strategies are quite different.
WOM marketing is more passive. It relies on customers talking about a product or service to their friends and family members. Influencer marketing, on the other hand, is more active. It involves working with key individuals who have a large following on social media or command respect from their peers to promote a product or service.
Generally speaking, WOM marketing is less expensive than influencer marketing but has a smaller reach. Conversely, influencer marketing can be more expensive but typically reaches a larger audience.
Brand Influencer vs. Brand Ambassador
A company officially hires a brand ambassador to represent its brand. They are usually given specific instructions on acting and what to say when representing the company.
On the other hand, a brand influencer has a large social media following and is influential in their particular niche. They may or may not have been hired by the company, but they typically have a good relationship with the company and are more than happy to promote them to their followers.
Both of these roles can be incredibly valuable for a company, but it's essential to understand the difference between them. For example, a brand ambassador will typically be more polished and scripted in their interactions with the public, while a brand influencer will be more natural and authentic.
It's also important to note that influencer marketing is not the same as celebrity endorsements. Celebrity endorsements are when a famous person is paid to promote a product or service. Influencer marketing is about working with people who have influence but are not necessarily famous.
Why is influencer marketing beneficial for businesses?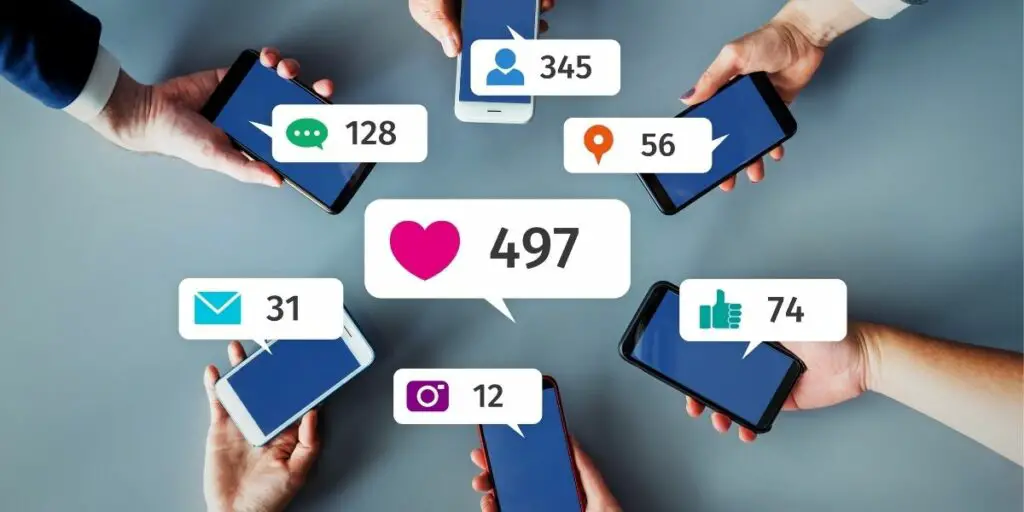 There are many reasons why influencer marketing is beneficial for businesses. Here are just a few:
1) Influencers have built trust with their audiences. When an influencer promotes a product or service, their followers are more likely to trust their recommendation than if the promotion came from a brand or company.
2) Influence can be more powerful than advertising. For example, studies have shown that people are more likely to trust and act on recommendations from friends and family members than advertisements.
3) Influencers can reach a large, targeted audience. An influencer's following is usually highly engaged and interested in the topics they cover, making them a perfect target for businesses looking to promote their products or services.
Related: 7 Functions of Marketing
How Much Does Instagram Influencer Marketing Cost?
There is no set price for Instagram influencer marketing, as the cost can vary depending on several factors. Some things that can affect the price are:
The size of the influencer's following.
The level of engagement their posts receive.
How much influence does the influencer have over their followers' purchasing decisions?
The type of sponsorship deal (e.g., product placement, shoutouts, etc.)
Generally speaking, though, prices for Instagram influencer marketing start at around $100 per post and go up from there depending on the factors mentioned above.
It's important to remember that you're not just paying for the post itself when paying for Instagram influencer marketing. You're also paying for the influencer's reach and ability to engage their audience. Therefore, it's essential to choose an influencer who is a good fit for your brand and has an engaged following relevant to your target audience.
Paying for Instagram influencer marketing is a great way to reach new customers and grow your business. However, it's essential to do your research and choose an influencer who is a good fit for your brand before committing to anything. Otherwise, you could spend a lot of money on something that doesn't benefit your business.
How Can Small Businesses Leverage Instagram Influencer Marketing with Micro and NanoInfluencers?
As a small business, you may think that Instagram influencer marketing is out of your budget. After all, many social media influencers have hundreds of thousands – or even millions – of followers.
But thanks to a growing trend, you don't need a huge following to get involved in influencer marketing. Instead, more businesses see the value in partnering with Instagram influencers who have a small but highly-engaged following.
This is often called "micro-influencer marketing" or "nano-influencer marketing." And it can be an extremely effective way for small businesses to reach their target audiences.
The key to successful micro-influencer marketing is finding influencers relevant to your industry and who have an engaged following in your target demographic. Once you've found the right micro- or nano-influencers, you can do a few things to ensure your partnership is successful.
Here are a few tips for small businesses looking to leverage Instagram influencer marketing:
Partner with multiple micro-influencers. This will help you reach a wider audience and ensure that your message is getting out there.
Make sure the influencers you partner with are a good fit for your brand. Their followers should be interested in what you have to say.
Be clear about your goals. What do you hope to achieve through this partnership? Make sure you communicate your plans to the influencer so they can help you achieve them.
Provide the influencer with content that is on-brand and aligns with your goals. This will help them create informative and interesting posts for their followers.
Monitor the results of your partnership. How is it performing? Is it helping you reach your goals? Make sure to keep track of the progress to adjust your strategy as needed.
Leveraging Instagram influencer marketing with micro and nano-influencers can be an excellent way for small businesses to reach their target audiences. By partnering with the right influencers and being clear about your goals, you can create a successful partnership that helps you achieve your business goals.
How to find and hire influencers?
There are a few different ways to find and hire influencers. Here are a few methods:
1. Google search – You can use Google to search for specific keywords or phrases related to the topic or field you're looking for influencers in. This will give you a list of people who have written about or spoken about that topic online.
2. Social media platforms – Platforms like Twitter and Instagram allow you to search for users by keyword or hashtag. This can help you find influencers who are actively engaged in discussing your topic or field of interest.
3. Influencer databases – Several online databases compile lists of influencers across different social media platforms. These databases can help find influencers in specific niches or industries.
4. Personal networks – Ask your network of contacts if they know anyone who would be considered an influencer in your topic or field. This can be a great way to find someone relevant and trusted by people you know.
Once you've compiled a list of potential influencers, you'll need to reach out to them and pitch your idea. When reaching out, explain what you're looking for and why you think they would be a good fit. Again, be professional and courteous, as you would with any business interaction.
Related: Inbound Marketing
Final Thoughts
Influencer marketing is a powerful tool, but it's not a silver bullet. It's important to remember that you still need to produce quality content and hard work.
However, if you can find the right influencer marketing agency to partner with and create a mutually beneficial relationship, your business will reap the rewards.
What have been your experiences with influencer marketing? Have you had any successes or failures? Let us know in the comments below!