Disclaimer: We sometimes use affiliate links in our content. For more information, visit our Disclaimer Page. 
Are you curious about what marketing is? Wonder no more! In this post, we'll define marketing, discuss its concept and importance, and explore some strategies you can use to get started. By the time you're finished reading, you'll clearly understand what marketing is and how it can benefit your business. So let's get started!
What Marketing Is (and What It Isn't)
There's a lot of confusion out there about what marketing is. Some people think it's all about advertising, while others believe it's the same as sales. Still, others believe that marketing is nothing more than a fancy name for public relations.
The truth is, marketing is none of those things. Yes, advertising, sales, and public relations are all important components of a successful marketing strategy, but they're not the be-all and end-all of marketing. So, what is marketing? Keep reading to find out.
→ A Definition of Marketing
The American Marketing Association (AMA) defines marketing as "the activity, set of institutions, and processes for creating, communicating, delivering, and exchanging offerings that have value for customers, clients, partners, and society at large."
In other words, marketing is the process of creating value for your target audience through the creation and distribution of content that is relevant to their needs and wants. Marketing isn't about selling products or services; it's about understanding the needs and desires of your target market and then creating content that meets those needs.
→ Components of Marketing
Now that we have a basic understanding of marketing let's look at some of its key components. As we mentioned earlier, advertising, sales, and public relations are all important parts of any good marketing strategy. But there are other elements you need to consider. Other essential components include market research, branding, customer service, and product development.
Each one of these components plays a vital role in the success of your marketing efforts. For example, market research helps you identify your target market and understand its needs and wants. Branding helps you create an emotional connection with your target market by establishing trust and credibility. And customer service ensures that your target market has a positive experience with your company at every touchpoint.
Marketing: Why It's Important For Your Business
Many small business owners wear a lot of hats. You're the CEO, CFO, janitor, bookkeeper, and sales team all rolled into one. And while you may be good at all those things, there's one area in which you may not be as well-versed: marketing.
Marketing is often seen as an unnecessary expense that can be put on the back burner until the business is booming. But the truth is marketing is essential to the success of any business—no matter its size or industry.
Here's why:
• Generates Leads & Increases Sales
One of the most important jobs of marketing is to generate leads and increase sales. Without marketing, your business will have a hard time attracting new customers and growing its revenue.
Think about it this way: if you're not actively working to bring new people into your customer base, your business will eventually stagnate and die. Even if you have a great product or service, without marketing, it will be difficult for people to find out about your business and what you offer.
• Builds Brand Awareness & Recognition
Another critical function of marketing is to build brand awareness and recognition. In today's competitive marketplace, it's more important than ever for businesses to establish themselves as leaders in their industry.
One of the best ways to do this is through consistent branding across all your marketing channels. This includes everything from your website design and logo to how you answer your phone and respond to customer inquiries. By presenting a cohesive brand identity to the world, you'll make it easier for people to remember your business and what it stands for—ultimately leading to more customers and sales down the road.
• Creates Loyal Customers & Brand Advocates
Last but not least, effective marketing can help create loyal customers and brand advocates. People who feel positively about your brand are much more likely to continue doing business with you in the future and recommend your products or services to others.
And while generating new leads is always essential, it's just as important (if not more) to keep the customers you already have coming back for more. After all, it costs five times more money to attract a new customer than to keep an existing one happy.
The Five Marketing Concepts
As a business owner, it is important to be aware of the different marketing concepts to make the best decisions for your company. The five marketing concepts are production, product, selling, marketing, and societal marketing. Each concept has a different focus and different implications for businesses.
1. Production Concept
The production concept focused on operations and, based on the assumption that customers prioritize availability and affordability, emerged in early 1950s capitalism. This was when companies strove for efficiency in manufacturing to ensure maximum profits and scalability.
2. Product Concept
The product concept focuses on improving its products to offer superior quality, performance, and features. This approach assumes that customers are not as price-sensitive as the production concept suggests and will pay more for a product that offers superior quality, performance, and features. To successfully use this approach, businesses need to have a competitive advantage in product development. This can be achieved through research and development (R&D), which refers to creating or improving new products. 
3. Selling Concept
The selling concept is based on the assumption that customers will likely buy a product if it is aggressively marketed and sold to them. This approach focuses on creating demand for the product through aggressive marketing and sales strategies. While this approach can be successful in some cases, it can backfire if customers feel like they are being spammed with marketing messages or pressured into buying a product.
4. Marketing Concept
The marketing concept is a strategic approach that focuses on creating customer value. This concept is based on the belief that customers are essential to a business and that businesses should focus on creating products and services that meet their needs. To successfully use this approach, companies need to deeply understand their target market and what they want or need.
5. The Societal Concept
The societal marketing concept is a more recent marketing approach that considers the well-being of society as a whole. This concept is based on the belief that businesses should focus on creating products and services that meet customers' needs while also considering the negative impact their business might have on society. Companies must understand the social and environmental issues they face to use this approach successfully.
Related: Societal Marketing Concept
What is Marketing Strategy?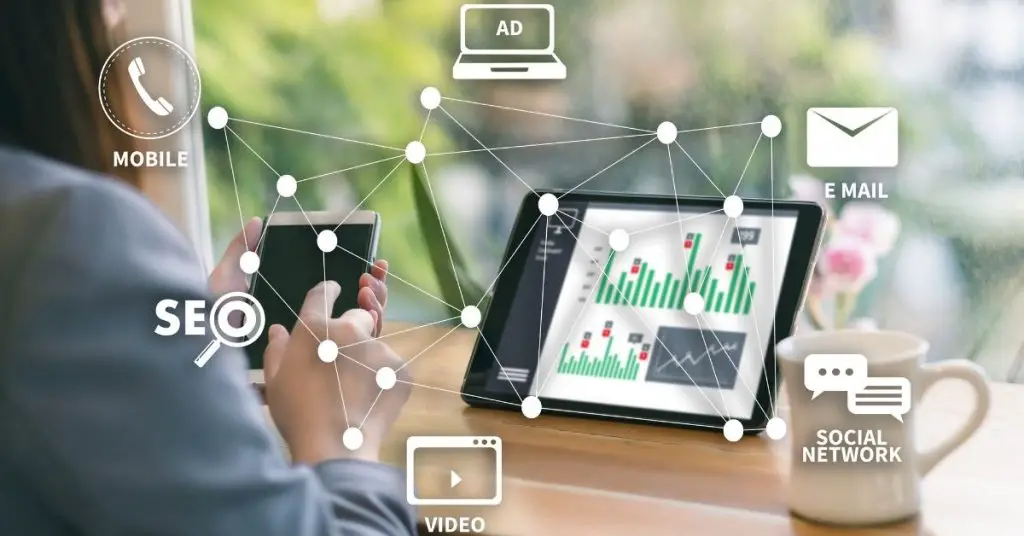 Marketing strategy is the process that organizations use to plan and execute their marketing activities. A well-developed marketing strategy considers the company's strengths and weaknesses, as well as its opportunities and threats. It also includes a clear statement of the company's marketing goals and objectives. In short, a marketing strategy is an organization's game plan for achieving its marketing goals.
There are many different approaches to developing a marketing strategy, but all of them share one common goal: creating a plan to guide the company's marketing activities. The first step in developing a marketing strategy is to conduct a situation analysis, which assesses the company's internal and external environment. Then, the situation analysis results are used to identify the company's target markets and choose the appropriate marketing mix.
The next step is to develop marketing objectives, which are specific, measurable, attainable, relevant, and time-bound goals that will guide the company's marketing activities. Once the objectives have been developed, the company must create a marketing plan that details how it will achieve its objectives. The final step is implementing and monitoring the marketing plan to ensure it reaches the desired results.
Related: How to Create a Winning Marketing Strategy
5 Types Of Marketing Plans And Strategies
In order to run a successful business, you need to have a solid marketing plan in place. But what kind of marketing plan should you have? There are a few different types of marketing plans and strategies that you can choose from, and the right one for your business will depend on your specific goals and objectives. Let's take a look at five of the most common types of marketing plans and strategies.
Marketing mix strategy
Market Penetration Strategy.
Market Development Strategy.
Product Development Strategy.
Diversification Strategy.
1. Marketing mix strategy
A marketing mix strategy is a plan of action that a company uses to promote its products or services. The marketing mix typically consists of four main elements: product, price, place, and promotion. A company will use a variety of marketing tactics to execute its marketing mix strategy, including advertising, public relations, and personal selling.
Product is the first element of the marketing mix and refers to the good or service that a company offers its customers. A company must carefully select the right product to appeal to its target market. It is crucial to consider the target market's needs and wants and design a product that meets those needs.
Price is the second element of the marketing mix and refers to how much the company charges for its product or service. The price of a product or service must be reasonable compared to other similar products offered by competitors if the company wants to attract customers.
The place is the third element of the marketing mix and refers to how a company delivers its product to its target market. The place element includes two sub-elements: distribution channels and physical indications. Distribution channels are the paths through which a product or service flows to the market, while physical evidence is anything that impacts where people go. For example, signs pointing to your business location can be considered physical evidence of place.
Promotion is the fourth element of the marketing mix and refers to how a company communicates its product or service benefits to customers. Promotional activities include advertisements, promotional campaigns, public relations efforts, and personal selling.
2. Market Penetration Strategy
The market penetration strategy is focused on increasing the sales of the company's current products and services in its existing markets. This can be done by increasing the market share of the products or services, increasing the sales volume, or using both measures. The main aim of this strategy is to increase market share as quickly as possible, at the lowest possible cost.
There are several ways to achieve this, including:
First, lowering prices to increase demand.
Second, investing in marketing and advertising to create awareness of the product or service.
Third, offering promotions and discounts to customers.
Finally, introducing new products or services that complement those already provided.
3. Market Development Strategy
The market development strategy aims to increase the size of an existing market or develop a new market. The main objective here is to open new markets and increase the pool of possible customers by creating demand for products and services that previously did not exist or expanding the market share of existing products and services. This strategy will often focus on complementary product development, such as introducing accessories or new products, or on developing new markets, for example, through diversification.
4. Product Development Strategy
The product development strategy focuses on successfully creating and launching a new product to help expand market share. The main aim here is to create better products than those offered by competitors at higher quality and lower cost, successfully launch them and achieve a high market share as quickly as possible.
The product strategy includes developing new products but can also improve or expand existing lines.
5. Diversification Strategy
A company's diversification strategy is about making strategic changes to increase profits by exploiting more than one product or market. For example, a diversification strategy might include the development of new products which are radically different from those currently offered by the company or entering into entirely new markets that complement existing lines.
It is important to note that business diversification should not be seen as an alternative for growth in sales and profits but rather as generating new income streams and helping reduce risk.
6 common Marketing theories
Marketing theory means a body of knowledge used to describe, predict and explain marketing phenomena. It attempts to aggregate and generalize the findings from the study.
Here are six common marketing theories you should know about:
→ The Seven Ps of Marketing Mix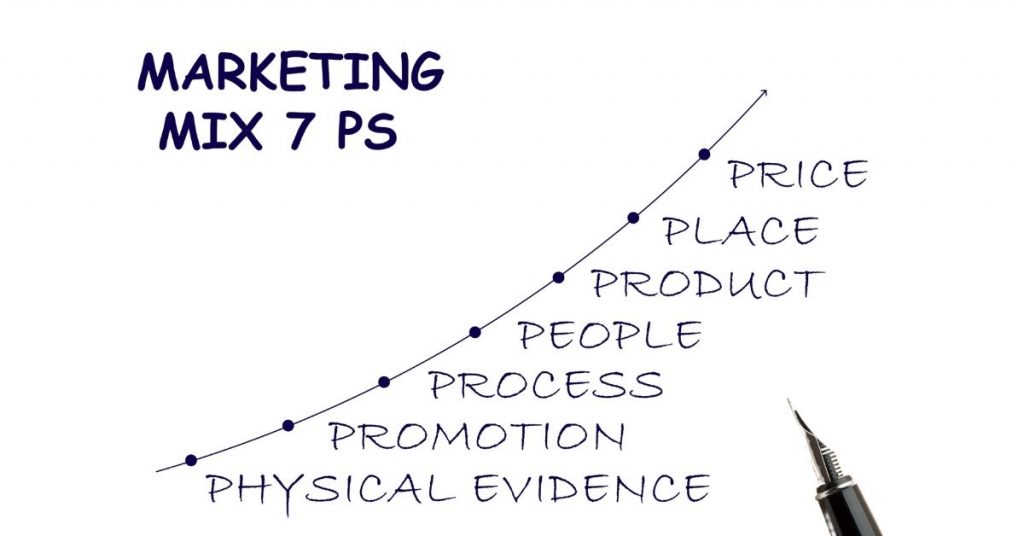 The Seven Ps of Marketing Mix is a marketing theory that describes the different aspects of a company's marketing plan. It consists of the following seven elements: product, price, place, promotion, process, people, and physical environment. Each part plays an essential role in the success of a marketing campaign.
Product: The product is at the core of the marketing mix and is what the company offers to its customers. It must be designed with the customer in mind and meet their needs and wants.
Price: The product's price must be set correctly to maximize profits while still making it affordable for customers. It is important to find the right balance between price and demand.
Place: The product is sold, known as the distribution channel. There are four main types of channels: retailers, wholesalers, agents, and distributors.
Promotion: Promotional activities raise awareness of a company's products or services with their target market. This will be done through public relations, direct selling, or online advertising campaigns.
Marketing Process: This element of the marketing mix focuses on making the product or service convenient for customers. It includes factors such as outsourcing, partnerships, and economies of scale.
People: A company's employees are its most important resource. Without them, it would be impossible to run a successful business. Therefore, it is essential to ensure they are motivated, trained, and efficient.
Physical Environment: The physical environment is usually referred to as the retail store environment. It includes lighting, layout, signage, cleanliness, temperature control, storage facilities, etc.
Related: 5 Ps of Marketing
→ SWOT Analysis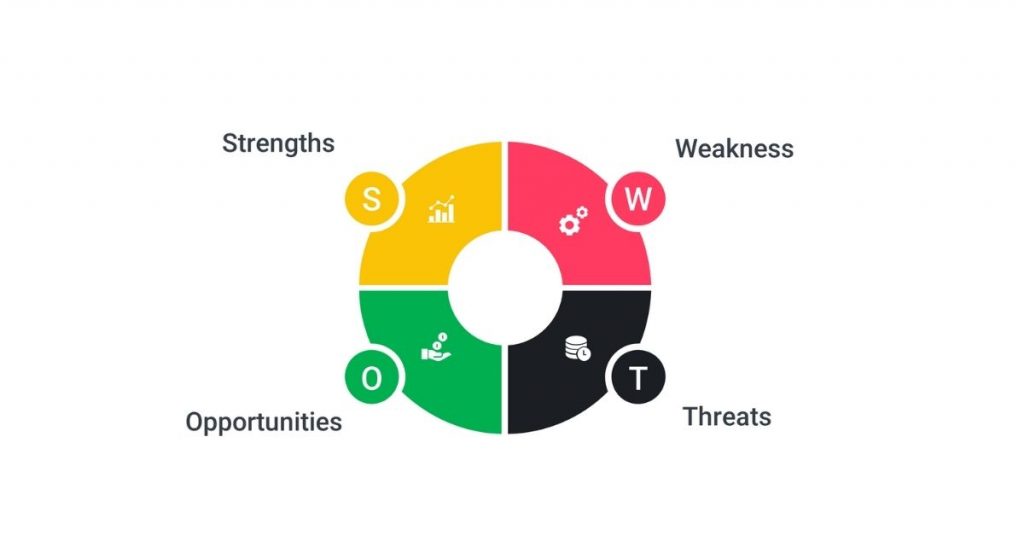 SWOT Analysis is a strategic planning tool that helps businesses assess their strengths, weaknesses, opportunities, and threats. By analyzing these factors, companies can develop a plan to capitalize on their strengths and opportunities while mitigating the effects of their weaknesses and threats.
Related: Nike SWOT Analysis
→ Maslow's Hierarchy of Needs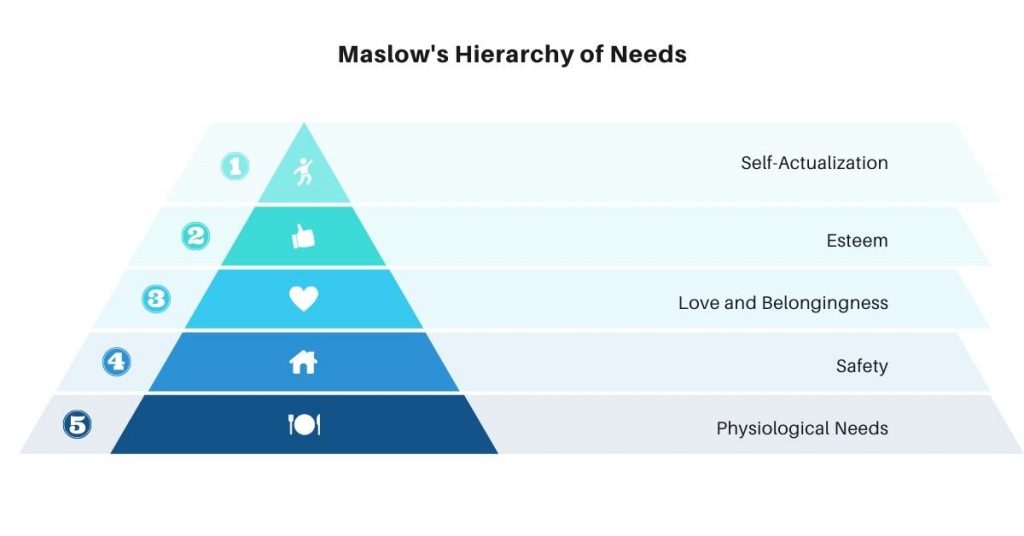 Maslow's Hierarchy of Needs is a motivational theory in psychology comprising a five-tier model of human needs, often depicted as hierarchical levels within a pyramid. There are various elements to the hierarchy, such as physiological (basic requirements for survival such as food and shelter), safety (protection from elements or crime), love/belonging (friendships, romantic relationships), self-esteem (self-confidence and personal worth), and self-actualization (personal growth, realizing personal potential).
→ Market Segmentation Theory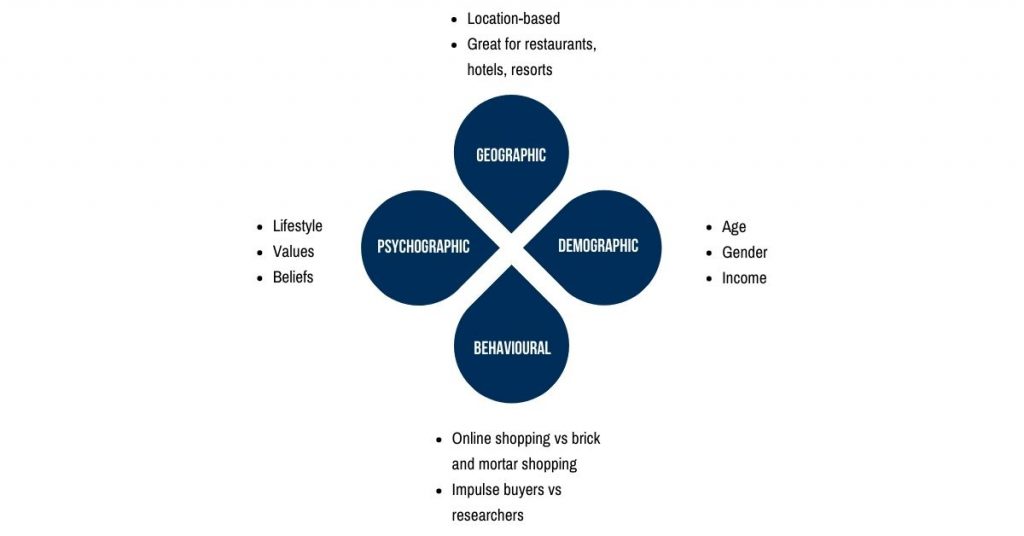 Marketers cannot sell to just anyone. They must identify the different personality types, concerns, and geographical areas they wish to target.
Market segmentation theory is when a marketer divides a market into distinct subsets of consumers. This is done based on specific variables such as age, race, gender, occupation, geographical areas, and income level.
Market segmentation theory is primarily used to determine how marketing resources are distributed across different groups or segments of customers within a given market.
→ Consumer Decision-Making Process
The consumer decision-making process is the steps or stages a consumer goes through when making a purchase. Various factors, such as the customer's budget, needs, and wants, can influence this process.
There are five main stages of the consumer decision-making process: awareness, interest, evaluation, purchase, and post-purchase. Let's take a closer look at each one:
Awareness: The first step is when the customer becomes aware of a problem or need. This can be sparked by advertising or word-of-mouth from friends and family.
Interest: Once the customer is aware of the need, they will show interest. They begin searching for the product, which can be done online or in-store.
Evaluation: Now that the customer is interested in the product, they will begin to evaluate possible brands and products that could meet their need/s. They compare different products, brands, prices, and attributes before deciding what to purchase.
Purchase: The customer has evaluated several options and has decided on a product to purchase. They will then buy the product (most likely online or in-store).
Post-Purchase: This is when the customer consumes their purchase and evaluates whether or not it was worth the money they spent. If they are satisfied, then the customer goes through the process again. However, if they are dissatisfied, the customer will experience negative emotions, leading to a return of their purchase or complete avoidance of that product or brand in future purchases.
→ Porter's Five Forces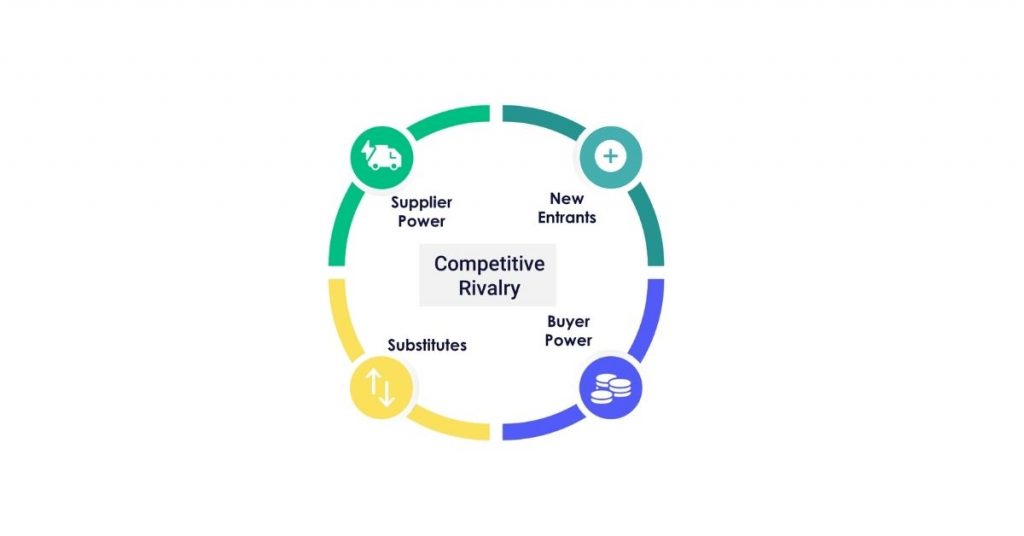 Porter's Five Forces is another tool for assessing competition within an industry. It helps determine how much rivalry exists between current competitors in the industry and what potential new entrants may do. The implications of Porter's Five Forces analysis are now briefly considered below:
Threat of new entrants – this threat narrows if high capital requirements or government licenses are required.
Threat of substitute products – an example would be petrol car manufacturers from electric cars or the fast-food companies at threat from home-delivered pizza.
Bargaining power of suppliers – their bargaining power is high when there are many buyers in the industry & few sellers.
Bargaining power of customers – their bargaining power is high when there are few suppliers in the industry & many customers.
Competitive rivalry – is intense if current competitors heavily invest to beat each other and barriers to entry (e.g., patents) exist for new competitors.
If the combined effect of Porter's Five Forces is high, the company may wish to consider strategies for dealing with these forces. For example, understanding how competitive rivalry may impact the industry's product development and marketing strategy.
Types Of Marketing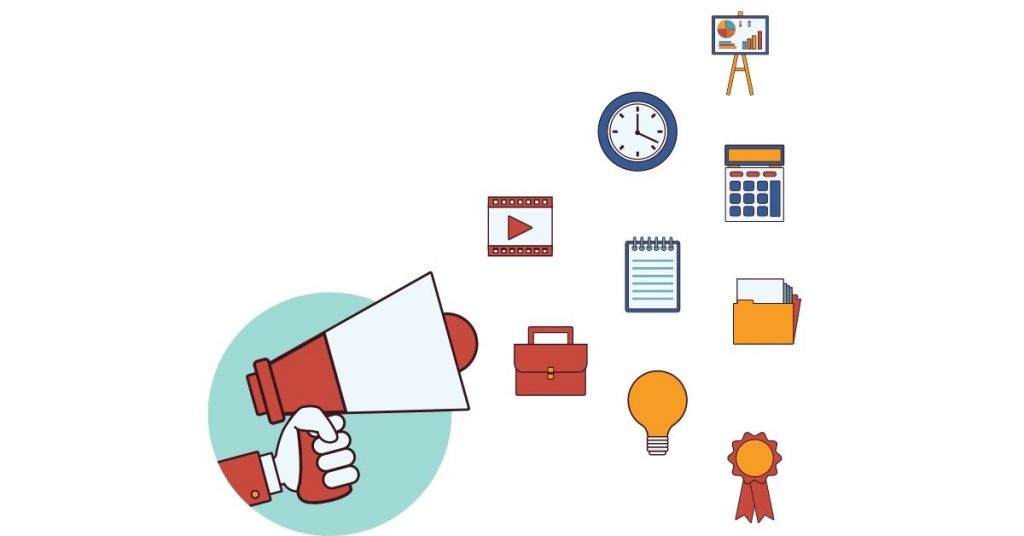 → Traditional Marketing
Traditional marketing is the promotion of a brand using offline channels that were in existence before the internet became popular.
Because knowledge was harder to find and obtain, most traditional marketing relied on outbound strategies such as print advertisements, television advertising, and big boards.
→ Outbound Marketing
Outbound marketing refers to intrusive promotions, such as cold calling, mass emailing to purchased lists, and hard copy advertisements.
Because this type of promotion reaches out to customers regardless of their interest in your goods or services, it is known as "outbound."
→ Inbound Marketing
On the other hand, inbound marketing is concerned with attracting consumers rather than interrupting them. Digital marketing is the most popular inbound marketing method because customers can research online through their buyer's journey.
Inbound marketing is based on three principles: Attract, engage, and delight. Your first objective is to produce helpful material that speaks to your target audience and entices them to visit your company.
The third step is interacting with them using conversational technologies such as email marketing, chatbots, and value. Finally, you delight them by acting as an empathetic advisor and specialist.
→ Digital Marketing
Digital marketing is the opposite of traditional marketing; it uses technology like mobile phones, the internet, social media sites, etc., to drive sales and revenue. 
Companies use digital marketing to create a presence online. Digital marketing includes social media, search engine optimization (SEO), and pay-per-click ads on Google Adwords or other platforms.
→ Search Engine Marketing
Search Engine Marketing, or SEM, is gaining traffic via search engines. To achieve this, marketers place ads on their rivals' websites, known as "PPC ads." They also use optimization techniques to get high placement in organic search results. A keyword is at the heart of SEM.
→ Content Marketing
Inbound and digital marketing relies heavily on content marketing since it is one of the most acceptable ways to attract target audiences.
It is an approach to creating and distributing valuable, relevant, and consistent content to attract potential customers.
The success of this marketing technique lies in its ability to establish a relationship with the consumers by providing them with helpful information that they are searching for online.
Content marketing is particularly appealing because it enables you to develop high-value activities at low costs.
→ Social Media Marketing
This form of marketing enables you to reach out to large target audiences anytime and anywhere globally. This approach lets you use social media platforms like Facebook, Twitter, LinkedIn, Instagram, etc., to promote your brand or products.
Social media marketing helps you interact and build a relationship with your target audience and present your business as an accessible brand. It is the best way to spread awareness about any product or service, boosting sales in the long run.
→ Email Marketing
Email marketing can be used as an effective tool for online promotion. Like traditional mail, it is a straightforward method to reach out to people.
It allows you to share information about your products or services with potential customers who have subscribed to receive promotional emails from you.
With its high chances of delivering content directly into the inbox, email marketing assists businesses in building a relationship with their audiences.
→ Event Marketing
Event marketing utilizes direct marketing strategies to promote your business by holding live events, fairs, expos, and exhibitions.
This form of promotion is known as one of the most effective ways to attract consumers. It enables marketers to build relationships with their target audiences by hosting events, seminars, conferences, trade fairs, etc.
→ Internet Marketing
Internet Marketing is a subset of digital marketing used to drive traffic to your website or other web assets.
Marketers use different techniques, including SEO, PPC, email marketing, and social media marketing.
→ Affiliate Marketing
Affiliate marketing is online marketing in which a business rewards its affiliates for each customer they bring in. This usually takes the form of a commission, but it can also be in the form of coupons, discounts, or even free products. In order to be successful with affiliate marketing, businesses need to find affiliates with an audience that is interested in what they are selling.
Related: 7 Functions of Marketing
Benefits of Marketing to a Business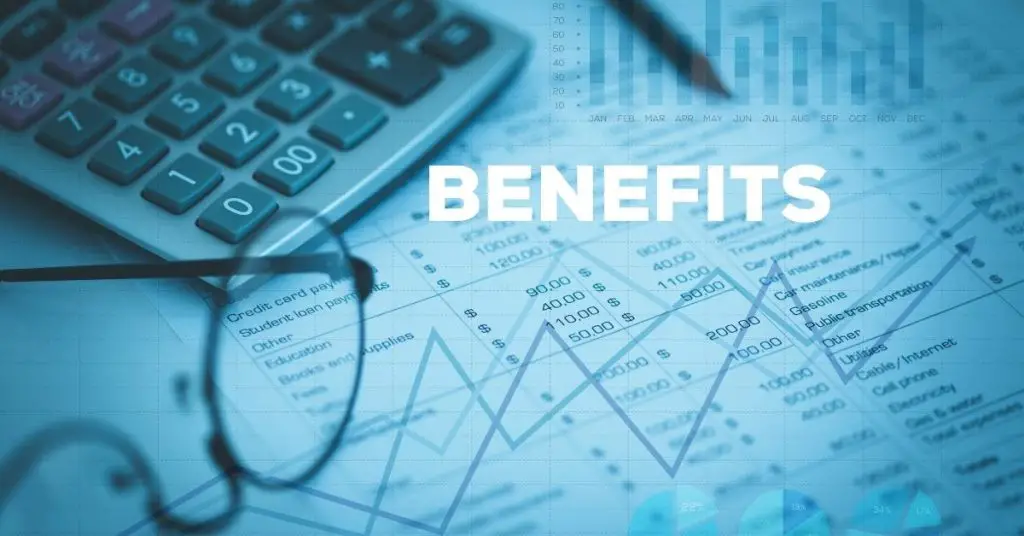 There are many benefits that a business can enjoy when it comes to marketing. Some of the most notable benefits include:
→ Increased visibility and awareness
Marketing helps get your business in front of more people, increasing awareness and visibility. With more people knowing about your business, you're likely to see an increase in sales and revenue.
→ Improved customer base
Marketing also helps you to build a better customer base. By targeting the right audience and using the right strategies, you can connect with more customers who are likely to be interested in your offer. This can result in more sales and a more extensive customer base.
→ Greater brand recognition
Marketing also helps to build brand awareness. With more people aware of your company's name and products, you're likely to see an increase in revenue and long-term growth for your business.
→ Improved customer loyalty
When people are familiar with your brand, they become more loyal. This leads to happier customers who are more likely to keep coming back and purchasing from you again.
→ Greater sales volume
Marketing is a great way to increase your sales volume without relying on discounts or sales promotions, lowering your profit margin. Some of the ways that you can increase your sales volume include:
Developing solid relationships with customers.
Offering a great customer experience.
Maintaining positive relationships with suppliers.
Serving as a reliable resource for your customers.
Related: 5 Sales Strategies to Help You Grow
→ Access to new markets
When people are aware of your brand, they're also more likely to become aware of the markets that you serve. This means that you open up access to more potential customers, resulting in increased sales.
→ Improved employee morale
Doing well usually positively impacts your employees, who will likely feel more motivated to work harder and do their best for your company. This results in greater productivity and improved business performance.
→ Greater revenue diversity
A more significant portion of your revenue comes from long-term buyers than short-term purchasers. This is usually good because you're more likely to have a steady, reliable monthly income.
→ Brand Loyalty & Trust
Customers will likely trust your company more when familiar with it. They know what you stand for and the products or services you offer. This can lead to greater brand loyalty which means fewer refunds, fewer returns, and higher customer satisfaction scores across the board.
→ Higher profits
Marketing helps to increase your revenue over time, which is beneficial for the growth of your business. It also improves customer satisfaction, leading to increased loyalty and more referrals. Furthermore, it increases the likelihood that you'll see higher margins on future purchases from existing customers because they're familiar with your brand.
Related: Marketing Management
10 Basic tips to starting marketing your brand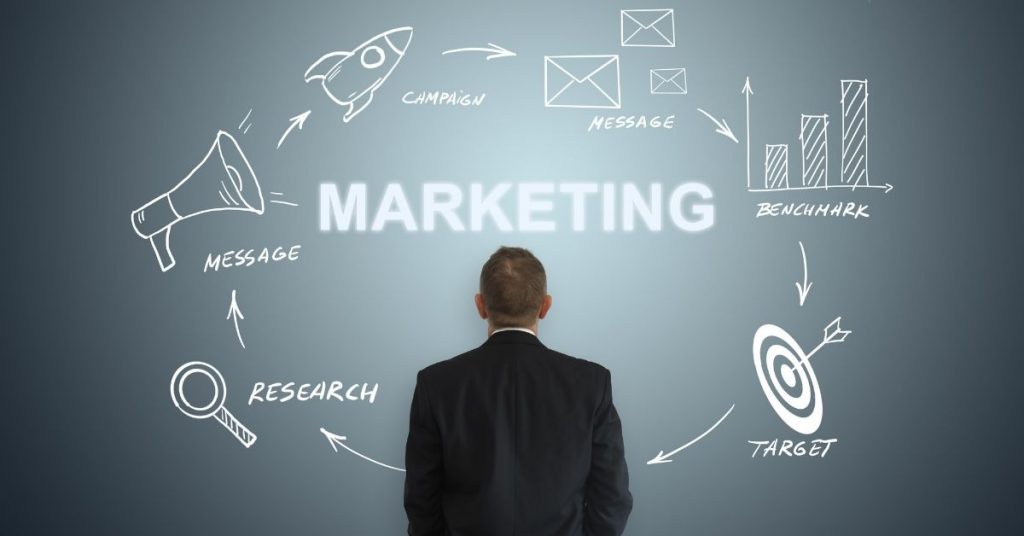 Hiring an expensive marketing department can be tempting when you're just starting. Of course, this is a great way to go when you have the budget for it, but if it's not in your budget right now or shortly, there are still things that you can do to begin marketing your business. Some of the first steps include:
1. Do Market Research
Before you start marketing, you need to know what your customers want and how they talk about your business. If you don't understand this information, it can be challenging to connect with them. You must do a little marketing research before launching your marketing campaign. First, you need to know your target audience, what's being said about your company, and how they talk about it.
2. Build an Email List
Email marketing is highly effective because you can reach many potential customers without spending much money on advertising or other promotion methods. The trick to having success with email marketing is getting people to sign up for your list. You can start this process by creating an offer that gets visitors interested in what you're doing and encourages them to sign up for further information.
3. Write a Great Blog Post
You should create blog posts that educate your target audience about things they care about and fill gaps in their knowledge, helping them solve problems and meet their goals. It's also important that your blog provides value by offering helpful information not readily available elsewhere.
4. Promote on Social Media
Ensure that you have a social media presence, with prominent links to your website, email list sign-up form, or blog, where people can connect with you and read your content. If you don't have a social media account set up, you must get on board as soon as possible because this is where many potential customers will spend their time.
5. Start Doing Public Relations
Start reaching out to journalists and bloggers in your niche and find out if they would be interested in reviewing your product or service, interviewing you for an article, or writing about your company. You can contact journalists and bloggers by emailing them a press release that tells them about the exciting things your company is doing.
6. Get Active on Forums & Social Sites
Create LinkedIn, Facebook, and Twitter profiles, like your customers' pages, or connect with them on LinkedIn. You can reach out to people in your network, ask current customers for referrals, or sign up for lists of influential people in your industry.
7. Try Local Advertising
Local advertising is a great way to get the word out about your business, connect with prospective customers, and build your brand without spending much money. You can target people living or working nearby by renting an ad on a billboard, posting flyers at local businesses, running newspaper or phone book ads, buying radio advertisements, or sponsoring community events.
8. Invest in PPC Ads
Pay-per-click advertising is one of the most effective ways to get your name in front of people searching for information about the services you offer. One great thing about these ads is that you only pay when someone clicks on your link or ad, which means that it's easy to track your ROI and figure out which ads and keywords are performing the best.
9. Get Out There and Network
Networking is an integral part of marketing because it's a way to connect with people who have similar interests, learn about what they're doing, and find new ways that you can work together or add value to their lives. Networking is an ongoing process that requires regular effort and attention, but when done right, it can help you grow your business into something much more significant than you can do on your own.
10. Measure and Improve Your Results
It's essential to track the results of your marketing campaigns so you know which ones are working and which aren't. If you're paying for ads, it is easy to track how many people click through them and sign up for your services or opt-in to your email list. You should also track your conversions from other marketing efforts, such as social media, press releases, and referrals. Your conversion rate is the percentage of people who take the desired action after seeing or hearing your marketing campaign. For example, if 100 people see your ad and two sign up for your service, you have a 2% conversion rate (2 converts / 100 views).
Now that you know the steps to take to market your small business, all that's left is for you to implement this plan. Ensure that you constantly measure and improve your results, note which tactics work best, and tweak future campaigns accordingly. Follow these simple steps, and it won't be long before your small business gets more new customers.
Related: Marketing Goals
Final Thoughts
Marketing is a critical part of any business, but it can be especially challenging for small businesses with limited budgets. Fortunately, there are many low-cost and even free marketing strategies that you can use to reach your target market and grow your business.
By investing time in creating a strong online presence, reaching out to journalists and bloggers, getting active in social media and forums, and networking with other businesses, you can reach a larger audience without spending much money. And by tracking your results and continually improving your campaigns, you can ensure that your marketing efforts are as effective as possible.
What are some of the marketing strategies that you have used to grow your small business? Share your experiences and advice in the comments below.
FAQ
Marketing is the process of creating value for a company through the creation and distribution of products or services.
What are the advantages of marketing?
Marketing advantages include increased sales and profits, market share, customer satisfaction, and brand awareness.
What are the objectives of marketing?
The objectives of marketing are to create customer demand for products or services, increase market share, improve customer satisfaction, and achieve long-term profitability.
What are the goals of marketing?
Marketing goals vary significantly from company to company, but some common ones include building brand awareness, increasing customer loyalty, growing market share, and generating leads.
What are the responsibilities of a marketing department?
The responsibilities of a marketing department can vary from company to company but often include the following:
• Market research.
• Developing and implementing marketing plans.
• Creating and executing advertising campaigns.
• Managing customer relationships.
• Measuring and analyzing marketing performance.