Disclosure: We sometimes use affiliate links in our content, meaning, at no additional cost to you, we will earn a commission if you click through and make a purchase. This helps us offset the costs of paying our writing team and keeping this website running. Thanks for your support!
---
When it comes to marketing, businesses have always been focused on providing value to their customers. However, in recent years, a new marketing concept has emerged that emphasizes the importance of delivering value to society as a whole. This concept is known as societal marketing, and it's something that all businesses should strive to adapt to be more successful in the marketplace.
So what is societal marketing, and how can you use it to provide value to your customers and society? Keep reading for answers to these questions and more!
What is Societal Marketing Concept?
The concept of societal marketing is a newer marketing philosophy that puts societal welfare ahead of individual consumers' short-term needs. It suggests that businesses should develop a marketing strategy that provides value to customers to improve both the customers' and society's well-being.
This marketing concept emerged from the conflict between the two interests, and it's something that all businesses should strive to adapt to be more successful.
Related: How to Create a Winning Marketing Strategy
History of Societal Marketing Concept
In the 1960s and '70s, several firms engaged in unethical behaviors became known to the public. In 1972, Tom Stafford coined "social marketing," a more socially responsible, moral, and ethical form of marketing that countered consumerism. Societal marketing Philip Kotler is credited with developing the notion of societal marketing.
The marketing perspective emerged from prior Corporate Social Responsibility (CSR), ideas, and sustainable marketing. Several businesses used it to boost their public image through customer and human welfare activities.
During the early 1980s, marketers revisited the pure marketing concept as a fundamental management concept. The environmental and social conditions that influenced the crisis included environmental pollution, energy shortages, population growth, unaddressed social needs, hunger, and poverty throughout the world.
Related: Strategies That Focus On Sustainability
Critics of the marketing concept
Critics of the marketing concept, such as Martin L. Bell and C. William Emory, claimed that customer orientation's operational interpretation had not come close to grasping the philosophical significance of providing long-term benefits for clients and broader societal needs as a final marketing aim.
According to this school of thought, the purpose of marketing should be focused on social improvement rather than monetary profit. It should also be concerned with people's hopes, not just their needs and desires. Marketers should promote conservation instead of consumption.
Customers and employees should be regarded as essential parts of the greater society, not economic planning. Nevertheless, customers' demands have made marketers confront issues; they are unsure how much attention should be devoted to social considerations versus consumer needs fulfillment.
What are the Characteristics of Societal Marketing Concept?
There are several key characteristics that societal marketing exhibits. First, societal marketing emphasizes the need for all stakeholders within a company to focus on societal needs. Stakeholders involved in societal marketing may include consumers, employees, suppliers, distributors, competitors, and societal groups such as the general public, non-profit organizations, and government agencies.
Why Social Responsibility is Important for Businesses
Another societal marketing characteristic is that it emphasizes social responsibility in addition to individual interests, which suggests that social marketing puts societal welfare ahead of short-term profits. Finally, societal marketing suggests that businesses adopt a long-term outlook when planning strategies rather than simply focusing on immediate results.
Why do Businesses Need to Adopt Societal Marketing Concept?
There are many different reasons that businesses need to adopt societal marketing. This marketing concept emerged from the conflict between consumer interests and societal needs.
There are often cases where customers' interests, such as wanting a product with high levels of quality, may not align with societal needs, such as wanting a product that has been produced in an environmentally friendly way. So societal marketing suggests that businesses should focus on satisfying society's long-term interests by developing strategies that first consider these interests.
How Societal Marketing Improves Customer Satisfaction
Another important reason businesses need to adopt societal marketing is that it emphasizes the importance of social responsibility and immediate customer satisfaction. Societal marketing suggests that companies balance societal interests and customer interests, leading to both societal benefits and long-term relationships.
Objectives of Societal Marketing Concept
To create a positive influence on the planet, change people's attitudes, beliefs, and expectations. People should care about the environment as a result of this.
Companies should utilize such marketing methods that encourage customers to modify their behavior.
The traditional marketing mix (product, price, place, and promotion) should be changed by societal marketers to impact their marketing campaigns significantly.
The company's product should be marketed to develop community awareness regarding the environmental conditions under which enterprises operate.
This type of campaign aims to get people and businesses to take action on the environment by using persuasive messages.
With the societal marketing campaign, the marketing share and audience should expand.
To maintain a long-term customer relationship.
To make the company's image superior to its rivals in the market.
Creating awareness of its brands in the community.
Importance of Societal Marketing Concept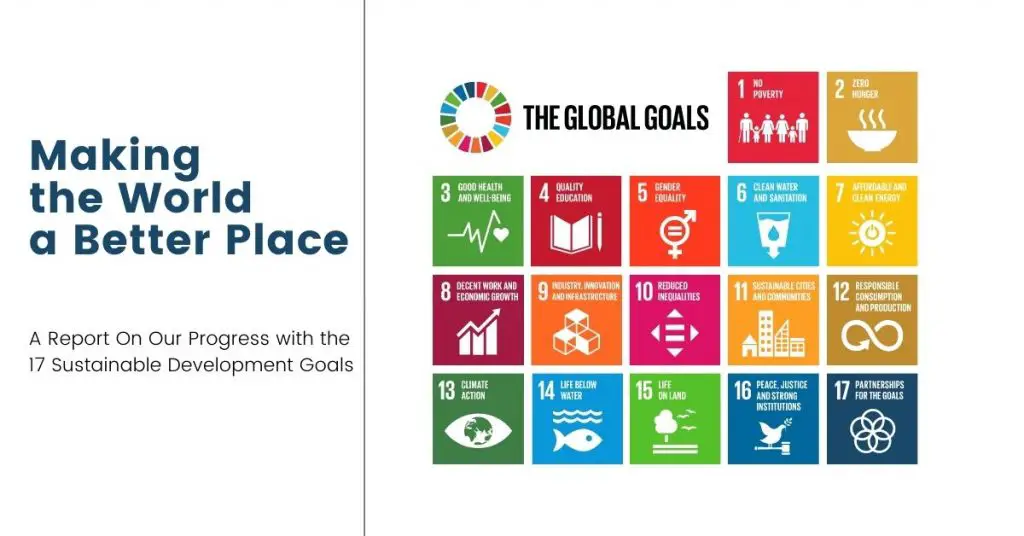 It is critical for organizations, society, and the environment. This idea was created to combat consumerism and profit solely as a business goal.
The societal marketing approach results in the most excellent possible revenue for the business while also establishing long-term customer relationships.
In addition to increasing brand recognition, it encourages entrepreneurs to create products that will benefit society in the long term and satisfy customers.
3 Considerations of Societal Marketing Concept
When developing marketing plans, businesses must balance three factors: company profits, consumer demands, and societal interests.
Social Welfare
In general, human well-being refers to society's overall health and goodness. Therefore, the company's marketing actions and marketing decisions should not jeopardize social stability. Noise pollution, air pollution, acid drainage into water damns and rivers, and so on are examples of activities that can harm the environment.
Consumer Needs
To satisfy the demands and wants of customers while competing with rivals, companies must create items that are good for consumers and society, instead of simply providing and delivering what consumers want because it is beneficial to them and what they desire; the two things are distinct.
Profit/Company
When businesses begin to create goods and services that are beneficial to customers and beneficial to society, this establishes a long-term, mutually beneficial connection between consumers and the firm.
Societal Marketing Concept Advantages
This marketing aims to provide a positive message that the firm cares about the environment.
You may gain a competitive advantage by taking an eco-friendly approach.
A firm that provides environmentally beneficial goods and services to its consumers will have a higher customer retention ratio.
Customers loyal to a particular brand may be more likely to purchase items and services from that societal marketing concept companies.
When sales rise, companies have the chance to develop and expand their operations.
The firm's economic resources would be better utilized in a societal marketing system.
The usage of economic resources would result in job creation and the rise of the people's living standards.
Societal Marketing Concept Disadvantages
When a firm creates goods and services that are beneficial to society rather than meeting the needs and demands of clients, there is a conflict between them.
When a company adopts marketing strategies, profit and social responsibility are incompatible. That is why established countries' enterprises and businesses have not embraced the societal marketing idea. As a result, you could argue that they haven't yet achieved a high level of development.
We all know that wine, coke, whiskey, brandy, and cigarettes are detrimental to one's health. Even cigarette manufacturers admit that smoking is harmful to one's health. Smoking cigarettes generates lung cancer as well as other illnesses. Yet, people still smoke even though it is unhealthy.
Because they satisfy consumer demands, cigarettes and tobacco manufacturing and sales continue. They give what consumers want rather than what is good for them and the community.
Examples of Societal Marketing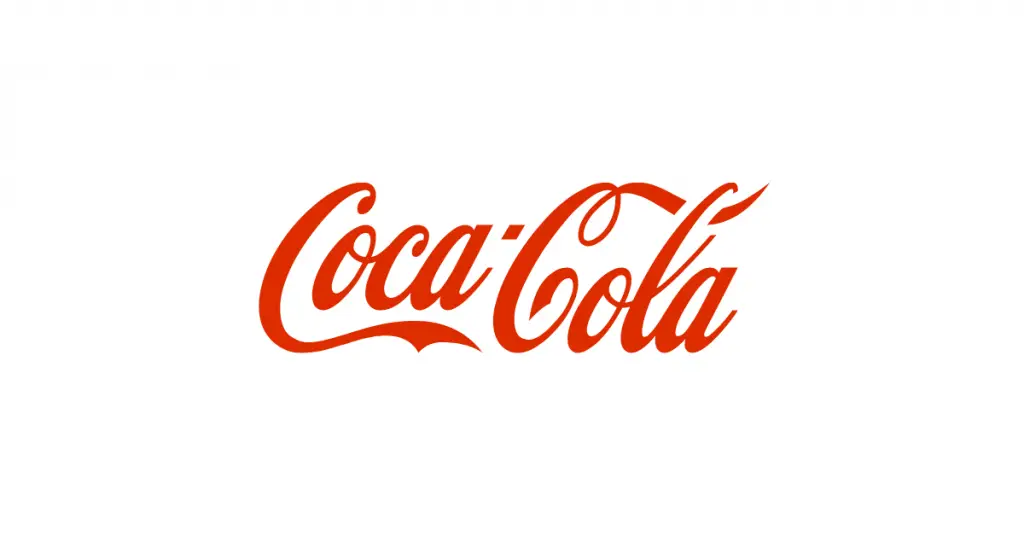 Many firms utilized the super bowl 2017 commercials as an opportunity to market their goods and services.
The majority of advertisements addressed concerns like the environment and immigration.
The Body Shop
The Body Shop is a British cosmetics, skincare, and fragrance business that promotes human and civil rights and animal and environmental causes.
AVON
Avon has raised millions of dollars for the National Breast Cancer Foundation by selling pink ribbons, which have come to be associated with the cause.
Coca-Cola
Coca-Cola's ad, which features individuals from various races singing "America Is Beautiful," makes a more significant point about cultural togetherness.
Social media marketing did not end there; it urged firms to influence social policy, participate in social activities, and spend money on corporate social responsibility.
A societal marketing concept adds to the debate about whether the basic marketing idea overlooks potential conflicts between short-term benefits and long-run consumer welfare.
According to marketing strategies, it's about giving value to customers in a manner that maintains or improves both the customer's and society's well-being.
Conclusion 
The societal marketing concept emphasizes social responsibilities and suggests that to sustain long-term benefits, the company should develop a marketing strategy to provide value to the customers. This is in contrast with traditional approaches to satisfying customer wants. If you're interested in how this could work for your organization, please share and follow Social Media!
FAQ
What is the societal marketing concept?
The societal marketing concept is a marketing philosophy that suggests companies should make decisions in the best interests of society as a whole. This includes considering their products and business practices' environmental, social, and economic impacts.
Is societal marketing a utopian dream?
No, societal marketing is not a utopian dream. Instead, it's a real, sustainable way to change how people think and act.
Societal marketing is a way of thinking about marketing that considers the interconnectedness of people and the impact of marketing on society as a whole. It's a way of looking at things that acknowledges that people are influenced by what they see and hear and that companies have a responsibility to use their power responsibly.
It's based on the idea that if we want to create real change in how we think about our environment, our relationships, or anything else, we need to start with changing the way we think about marketing.
Is societal marketing concept?
Yes, societal marketing is a concept that refers to the idea that companies must consider the effects their marketing campaigns will have on society as a whole.
What are the disadvantages of the societal marketing concept?
There are several potential disadvantages of using the societal marketing concept. One is that it can be challenging to determine the needs accurately and wants of a target market. Additionally, it can be challenging to develop a marketing strategy that meets the needs of both the company and its consumers. Further, relying too heavily on societal marketing can lose focus on individual customers and their specific needs. Finally, there is always a risk that a company's message may not resonate with consumers in an intended way.