Disclaimer: We sometimes use affiliate links in our content. For more information, visit our Disclaimer Page. 
Do you want to learn how to generate leads for your business? If so, you have come to the right place! This guide will teach you everything you need to know about generating leads. In addition, we will discuss the different available methods and provide helpful tips on how to get started. So what are you waiting for?
Let's get started!
What is Lead Generation?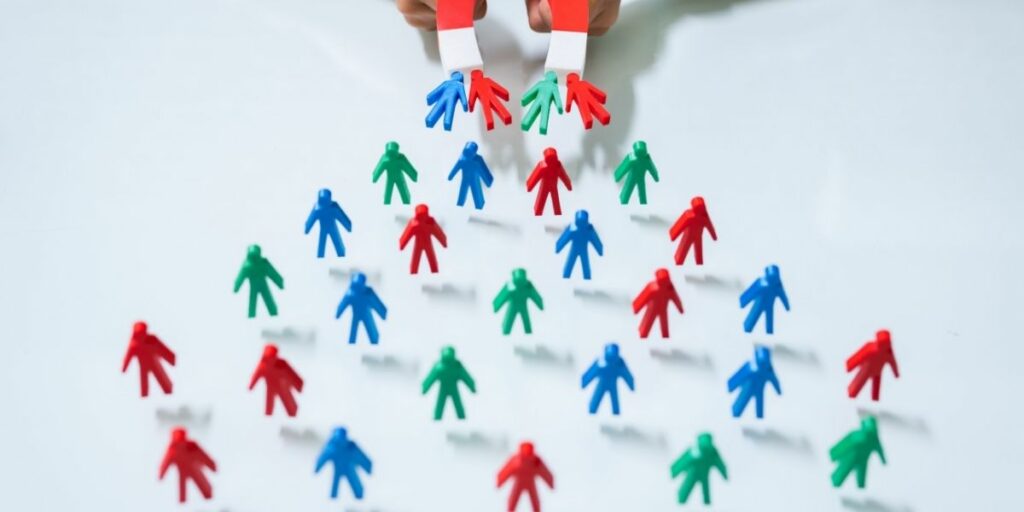 Lead generation is the process of creating and nurturing consumer interest in a company's products or services. It's an essential component of modern marketing, and it can take many forms, from online ads to personal selling. The goal of lead generation is simple: to generate more leads, which will eventually convert into sales.
The challenge lies in effective sales-qualified lead generation, which requires creativity, hard work, and a bit of luck. There are many different ways to generate sales leads, and the best method depends on the products or services being offered, the target audience, and the resources available. However, all lead generation strategies have one thing in common: they require a strong understanding of the customer. Without this insight, it's impossible to create meaningful relationships with potential customers and convert them into lifelong fans.
Related: Monitoring Sales
Why is Lead Generation important?
Any business needs a steady stream of leads to survive and thrive. Lead generation generates interest from potential customers, and companies need to keep their pipelines full. Business leads have many benefits, including visibility, credibility, and trust with your target audience.
It can also help you maximize growth and revenue by providing a steady stream of high-quality prospects. Investing in lead generation is a wise decision for any business looking to stay ahead of the competition.
10 Benefits of Lead Generation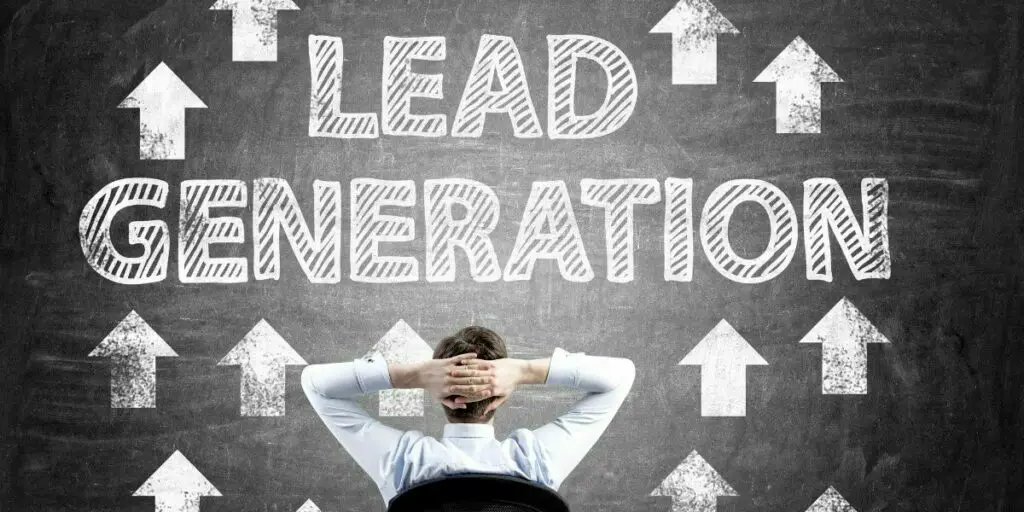 Below are listed some of the great benefits of briefly generating sales leads for your business.
1. Grow Your Following
If you can generate leads interested in what you have to say, you will be able to grow your following much more quickly. There are a few key ways to go about this:
Find out what kind of content your audience wants to see: This can be done through surveys, social media, or even just asking around.
Create valuable and relevant content: Once you know what kind of content your audience wants to see, it's time to start creating it. Make sure that your content is well researched and engaging so that people will want to read it.
Get your content out there: Once you have created some great content, it's time to start promoting it. Share it on social media, send it out in newsletters, and make sure that people know where to find it.
Generate leads: The final step is to generate high-quality leads. This can be done through various methods, such as ads, opt-ins, or even just by asking people to sign up for your mailing list.
2. Boosted Revenue
Growing revenue is a top priority for any business. Though there are many ways to achieve this goal, lead generation is one of the most effective. By creating targeted content that speaks to your audience's specific interests and pain points, you can capture the attention of qualified leads and make it easier for sales to convert them.
When done correctly, lead generation can maximize your brand's ability to reach target prospects, increasing revenue growth. Therefore, it should be a key focus for any business serious about boosting its bottom line.
3. Improves Brand Image
By providing potential customers with an easy way to engage with your brand, you improve your brand's image and reputation.
Lead generation gives customers a reason to interact with your brand, whether through an offer or some other type of incentive. And when customers have a positive experience with your brand, they're more likely to remember your brand favorably and recommend you to others.
In other words, lead generation can help turn casual customers into brand advocates, which is invaluable for any business. So if you're not already incorporating lead generation into your marketing efforts, now is the time to start. Your brand reputation will thank you for it.
4. Generate Business Opportunities
Generating business opportunities doesn't just mean finding new prospects. It can also involve partnering with other brands in your industry. For example, you might team up with a non-competing brand to host a webinar.
This way, you both gain access to each other's audiences. It's a win-win situation that can lead to even more leads. So don't be afraid to think outside the box when it comes to generating new business opportunities. You never know where they might come from.
5. Customer Feedback
There's no denying the importance of customer feedback. Customer reviews help establish trust and credibility for your company and differentiate between success and failure. It can be challenging to generate a lot of business when starting, but you'll be well on your way after receiving positive reviews and testimonials.
Remember that customers are more likely to buy from businesses they know and trust, so it's critical to do a great job at what you do and have others vouch for you. Then, with the power of customer feedback on your side, you'll be well on your way to achieving success.
6. Build Visibility and Awareness
Lead generation can be an effective marketing strategy for building visibility and awareness for your business. You can create interest in your product or service by generating leads, which can then be converted into sales.
There are several ways to generate new leads, such as online marketing, cold calling, or attending trade shows.
One of the most effective ways to generate leads is through online marketing. By creating a solid online presence, you can reach a larger audience with your message. Additionally, you can use various lead generation tools, such as webinars and e-books to capture lead information.
Another effective way to generate leads is through cold calling. Cold calling allows you to reach potential customers who may not know your product or service. However, it is crucial to ensure that you have a strong sales pitch before making any calls.
Finally, attending trade shows can also be a great way to generate leads. Trade shows allow you to meet potential customers face-to-face and build relationships. Additionally, you can use trade show displays to attract attention and generate leads.
7. It Allows You To Save Time
In today's competitive business world, time is of the essence. You can't afford to have your salespeople wasting time in the market looking for fresh leads when they could be meeting new prospects and completing deals. That's where online lead generation comes in.
It aims to generate fresh leads for your business based on the parameters you provide, freeing up your salespeople to focus on follow-up and conversion. By harnessing the power of the internet, online lead generation can help you save time and maximize your chances of success.
8. Budget-Friendly
Digital marketing provides an excellent way to obtain leads at a low cost. You have complete control over your expenditure and can route all of your dollars to the most appropriate demographic. The difficulty of obtaining a lead usually determines the cost per lead. Lead quality is frequently connected with higher conversion rates.
You can use digital marketing to target a particular audience with your product or service. This allows you to save money on advertising and still get in front of your target market. Additionally, digital marketing will enable you to track how well your ads are performing. This data can help you determine which strategies are working and need to be tweaked. By using digital marketing, you can save money and get better results.
Related: Digital Marketing
9. Reduced Cold Calling
In today's world, there are myriad ways to reach out to potential customers, and many companies have found that cold calling and emailing are no longer the most effective methods for doing so. With the advent of social media and other online tools, it has become easier than ever to connect with potential leads without resorting to outbound methods like cold calling.
In addition, research has shown that leads who are actively engaged with a company are more likely to convert into paying customers than those who are contacted cold. As a result, it makes sense to focus on inbound marketing methods and eliminate or reduce cold calling and emailing. By doing so, you will be able to free up your salespeople's time so they can focus on closing more deals with hot leads.
Related: Inbound Marketing
10. Automatic Lead Management
Automating your lead management processes can save you time and hassle. You can simplify and hasten your pipeline by implementing email marketing software, CRMs, customer data platforms (CDP), and Sending Platforms into your lead generation strategy. For example, your CDP can capture information about leads and segment them into a nurturing campaign carried out by your email marketing tool.
Meanwhile, your CRM can keep track of all communications between leads and your business. By making these tools accessible in one place, you can streamline your lead management process and make it more efficient. As a result, you'll be able to focus on other aspects of your business and close more deals.
Related: Best Marketing Automation Software for Small Businesses
10 Lead Generation Strategies to boost sales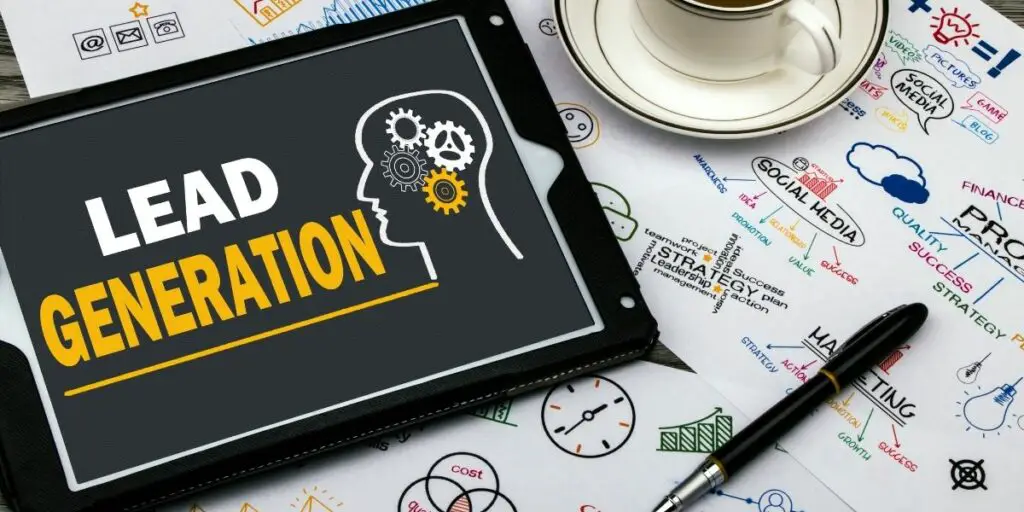 Sales are the lifeblood of any business. But unfortunately, your business will eventually dry up and die without a consistent stream of leads. That's why it's so important to have a solid lead generation strategy.
There are different ways to generate leads, but not all methods are created equal. Some lead generation strategies are more effective than others, and some take more time and effort to implement.
To help you get started, we've put together a list of eight lead generation strategies that you can use to boost sales for your business:
1. Leverage Chatbot Conversations
As any busy marketer knows, lead generation can be a time-consuming process. That's why chatbots can be such a helpful tool. By being available 24/7, they can build rapport with prospects and function as automated extensions of your marketing and sales team. A great example of an effective lead generation chatbot is the one created by The Bot Lab.
The user begins by interacting with The Bot Lab chatbot to get recommendations for the best bot for their needs. The Bot Lab chatbot then provides a list of recommended bots based on the user's preferences. This saves the user time and effort, but it also helps to ensure that they get the best possible bot for their needs. As a result, The Bot Lab chatbot is an excellent example of how chatbots can be leveraged to generate leads.
2. Create valuable content
One of the best ways to generate leads is to create valuable content for your target audience. By creating helpful blog posts, eBooks, and other resources, you can attract people to your website and give them a reason to contact you.
If you want people to sign up for your email list, make sure you offer something valuable, such as a discount or exclusive content.
People are more likely to sign up for your email list if they know they'll be getting something valuable in return. So make sure you're offering a discount or exclusive content to sweeten the deal.
Related: Email Marketing
3. Write Converting Ads
The most effective ads are those that are clear and to the point. They should quickly capture the reader's attention and make it obvious what the CTA is. The ad should also be relevant to the target audience, as this will help to ensure that people are more likely to take action.
Once you have written your ad, it's crucial to test it out to see how well it performs. You can do this by running A/B tests or using split testing to compare different versions of the ad. By taking the time to write effective ads, you'll be able to maximize your leads and conversions.
4. Create a Value-Packed Newsletter
A newsletter is a great way to stay in touch with your customers and keep them up to date on what's new with your business. You can use your newsletter to promote your products or services, share special offers, and let your customers know about upcoming events.
To make sure your newsletter is a success, include interesting and engaging content. For example, you might want new blog posts, updates about your products or services, or recommended reading from other thought leaders. By creating a value-packed newsletter, you'll be able to keep your customers informed and engaged with your brand.
5. Offer a Discounts
Given the current state of the economy, it's no wonder that everyone is looking for a bargain. Drivers are comparison shopping for the best deal on gasoline, families are cutting back on vacations, and businesses are searching for ways to trim their expenses. In this climate of austerity, coupons and discounts can be a powerful tool for attracting new customers.
Offering a discount on your products or services makes your brand more attractive to price-conscious consumers, but you also create an incentive for people to act now rather than wait until later. In addition, coupons and discounts can help you build loyalty among your customer base by showing them that you appreciate their business. So if you're looking for a way to attract new customers and keep your existing ones happy, consider offering a coupon or discount. It's a win-win situation for everyone involved.
6. Provide a Free Trial
Many companies nowadays use the freemium business model, in which a basic product or service is offered for free, but additional features must be paid for. This model can be an effective way to attract new customers and generate leads. Prospects interested in the product or service but not yet ready to commit can try it out for free, without obligation. This can help build trust and confidence in the company and its products.
Once free trial users have signed up, they can be converted into paying customers by providing paid features and sending drip email campaigns promoting the benefits of upgrading. Thus, offering a free trial or freemium product can be an effective way to capture leads from interested and qualified prospects.
7. Leverage the power of Social Media
Social media is a powerful tool for businesses of all sizes. It allows you to connect with potential and current customers, providing you with a platform to promote your products or services. However, getting your business noticed on social media with so much competition can be challenging.
One way to do this is by using paid social ads. By targeting your audience on macro or micro levels, you can ensure that your ads are seen by those most likely to be interested in what you offer. In addition, paid social ads can be an effective lead generation strategy, so they're worth considering if you're looking to get your business noticed on social media.
Related: Social Media Marketing
8. Retarget Existing Customers
As any marketer knows, the customer journey is rarely a straight line. Prospects may engage with your brand online, but that doesn't necessarily mean they're ready to buy. Customers typically need to see a brand several times before they're prepared to purchase. That's why retargeting is such an effective marketing tool.
Retargeting allows you to show ads (through Google display or social ads) to people who have already engaged with your brand but haven't taken the next step. Because retargeted customers are already familiar with your brand, they're more likely to convert than customers who are seeing your brand for the first time. As a result, retargeting is a powerful way to move prospects through the purchase funnel and turn them into loyal customers.
9. Create a Referral System
There are a few key reasons why customer referral programs are effective in today's business landscape. First, they're easy to set up and manage—all you need is a way to track referrals (such as a unique code for each customer) and an incentive for customers to share the code with their friends. Second, referral programs provide an immediate benefit for customers, making them more likely to participate.
And finally, referral programs have the potential to reach a broad audience very quickly, thanks to social media and other online channels. In addition, offering an incentive-based referral system can generate leads and create loyalty among your existing customer base.
Related: Content Marketing
10. Never Undervalue the Power of SEO
Search engine optimization, or SEO, is a process by which a website can improve its position in the search engine results pages (SERPs) for specific queries. The main aim of SEO is to drive organic traffic to a website. Traffic comes from users who have found the site via a search engine rather than paid advertising or other marketing initiatives. To achieve this, SEO practitioners must ensure that their website is both relevant to the keywords being targeted and of high quality.
While the former can be achieved through on-page optimization (keywords and other signals to indicate to search engines what a website is about), the latter requires off-page factors such as link building and social media engagement. So, while SEO is not an easy process, it can be highly effective in generating leads and driving sales for businesses of all types. And, with the help of an experienced digital marketing agency, it can be much easier than you might think.
Related: Search Engine Optimization (SEO)
11. Video
Last but not least, Video is a great way to showcase your product or service. You can use it to record demonstrations, interviews with customers, and educational content. You can write scripts yourself, hire freelancers, or start with cheaper cameras if you're on a budget.
However, video is still among the more expensive customer acquisition methods, so use it wisely. High-quality videos that showcase your best content will be the most effective. When used correctly, video can be a powerful tool for acquiring new customers.
What are the best lead generation tools?
Many lead generation tools are available on the market, but not all are created equal. To find the best lead generation tool for your business, you need to consider your specific needs and objectives.
Only then can you narrow down your options and find the tool that will work best for you.
Some of the factors you should consider when choosing a lead generation tool include:
The type of leads you need: Some tools specialize in generating specific leads, such as B2B or B2C leads. Make sure you choose a tool that can generate the type of leads you need.
The quality of leads: Not all lead generation tools generate high-quality leads. To get the most out of your lead generation efforts, you need to use a tool that generates good-quality leads.
The price: Lead generation tools can vary widely in price. Therefore, you need to find a tool that fits your budget while still providing high-quality leads.
Now that you know what to look for in a lead generation tool let's look at some of our top picks.
HubSpot Sales: HubSpot Sales is a powerful lead generation tool that helps identify and track your best prospects to close more deals.
Unbounce: Unbounce is a powerful lead generation tool that makes it easy to create, publish, and test landing pages to get the most out of your marketing campaigns.
GetResponse: GetResponse is an all-in-one marketing platform that includes everything you need to generate leads and convert them into customers.
ConvertKit: ConvertKit is an email marketing tool that helps you automatically send personalized emails to your leads and customers, so you can stay in touch and build relationships.
Zapier: Zapier is a powerful automation tool that helps you connect your various marketing tools and platforms so that you can automate your lead generation process.
Choosing the best lead generation tool for your business can be daunting. But by considering the factors we've outlined, you should be able to find a tool that meets your needs and fits within your budget. We've highlighted some of our top picks for lead generation tools, so check them out and see which one is right for you.
4 Steps of an Effective Lead Generation Process
The lead generation process is an integral part of any business's marketing strategy. By generating leads, companies can create a pipeline of potential customers who can be marketed to and eventually converted into paying customers.
There are many different ways to generate leads, but there are four essential steps that all effective lead generation processes convey:
1. Lead Awareness
It's no secret that awareness is critical when it comes to business. If potential customers are unaware of your company and what it offers, you're inevitably missing out on growth opportunities. That's why the lead awareness stage of marketing is so important.
By utilizing tactics like networking, public relations, advertising, and content marketing, you can ensure that more people know your business. Additionally, in many cases, the first exposure that someone has to your company will be through a referral or search engine result.
Therefore, you must take the necessary steps to ensure that your business is visible and easy to find online. By taking a proactive approach to lead awareness, you can set your business up for success.
2. Lead Education
Lead education is essential for creating awareness and trust around your products and services. A consistent newsletter, event, or seminar can help you build credibility and expertise over time. Therefore, lead education offerings that teach people about your product or service are especially important.
When you develop a process for teaching people, then you get invited to places where you have the opportunity to sell. Teaching people about your product or service helps them understand its value and why they should buy it from you. By offering informative and engaging lead education, you can build a loyal customer base that will support your business for years to come.
3. Lead Sampling
As the saying goes, "try before you buy." In today's competitive marketplace, that couldn't be truer. Consumers are inundated with choices and, as a result, have become increasingly reluctant to commit to a purchase without first getting a taste of what they're buying. That's where lead sampling comes in. Lead sampling gives prospects a free sample of your product or service to convert them into paying customers.
It's an effective way to build trust and demonstrate the value of your offering. In highly competitive industries, lead sampling can be the difference between winning a customer's business or watching them walk out the door. So if you want to close more deals, don't be afraid to let your prospects take a test drive.
4. Lead Conversion
Historically, the term "lead conversion" has been used to describe the act of selling. However, in today's world of Inbound Marketing, the term has taken on new meaning. Lead conversion is now more about educating prospects and showing them how your solution can help them achieve their desired results.
This is done through a combination of content and proof points that demonstrate how your solution delivers value. By taking this approach, businesses can build trust and credibility with their prospects, making them more likely to convert into customers.
Related: Best Free CRM Software
What is a Landing Page & Why is it Important?
Landing pages are essential to lead generation efforts because they provide potential customers with a specific product, service, or offer and encourage them to take action. This is your opportunity to create conversions and build your customer base. By creating a well-crafted landing page, you can improve your chances of turning website visitors into paying customers.
To do this, your landing page should be designed with a clear and concise message that speaks to the needs of your target audience. Additionally, your landing page should include a strong call-to-action that encourages visitors to take the next step in your sales funnel. When done correctly, landing pages can be an invaluable tool for growing your business.
What's an example of a lead-generating campaign?
There are several ways to generate leads, and the best method for your business will depend on your industry, products or services, and target market. For example, job applications can be a great way to generate leads in the human resources industry. You can also use blog posts to generate leads by offering helpful information or tips encouraging readers to sign up for more content.
Coupons and discounts are another popular lead generation strategy, especially among businesses that offer consumer goods or services. Live events can also be a great way to generate leads, as they provide an opportunity to meet potential customers in person and build relationships. Finally, online content is another excellent lead generator, as it allows you to capture leads through forms or other calls to action. These are just a few examples of lead generation campaigns you can use to attract potential customers and grow your business.
Related: Event Marketing
Final Thoughts
Now that you understand the basics of generating leads, it's time to start putting this information into action. Experiment with different methods and see which ones work best for your business. Finally, remember to track your results to continue refining your process and improve your return on investment (ROI).
What strategies will you use first to generate more leads for your business? Let us know in the comments below!