Disclaimer: We sometimes use affiliate links in our content. For more information, visit our Disclaimer Page. 
The cannabis industry is booming, with legal marijuana sales in the US in 2016 reaching $6.7 billion and surpassing $17.5 billion in 2020. According to recent research, the cannabis industry will be worth $39.4 billion by 2023.
The obstacle for cannabis businesses is that they face undue restrictions on social media marketing or see their social media accounts get shut down permanently if they bypass these limitations.
Due to this, cannabis-focused social media networks and niche social media sites have been formed devoted to boosting the social media presence of cannabis business owners and users.
These cannabis social networks provide businesses with social media marketing capabilities to reach their target audiences.
In this blog post, we'll introduce you to 16+ cannabis business social networks and forums that can help you grow your company.
What is Cannabis Business Social Networks?
Cannabis business social networks are platforms that facilitate interactions between cannabis industry professionals. These networks provide a way for businesses to connect and build relationships. Many of these networks also offer educational resources and support services.
Several cannabis business social networks are available, each with features and a user base. Below we will discuss some more popular platforms. These platforms allow businesses to connect, share information, and build relationships.
Each cannabis business social network has unique features that appeal to different users.
16+ Cannabis Business Social Network And Forums
Creating online social networks dedicated to cannabis entrepreneurs is an exciting development in an industry that has been in flux for some time.
By leveraging the power of social media, these platforms allow you to grow your business without limiting the content or advertising you use. The following 16 cannabis business social networks and forums offer growth opportunities, but many others are also out there.
1. Leafly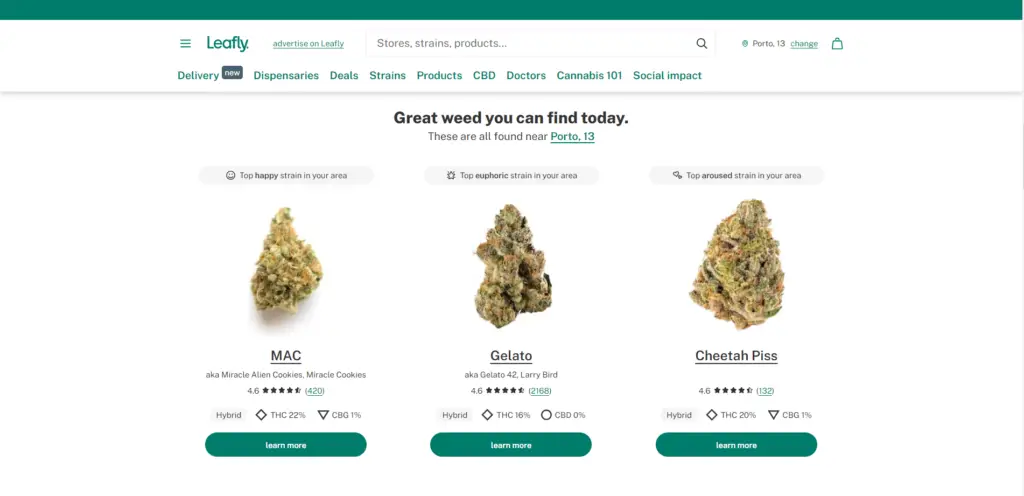 Leafly is one of the top cannabis companies and a cannabis-themed social network with a community of more than five million members.
The site has a free membership for basic features and can be upgraded to a paid version depending on user needs. Moreover, medical marijuana patients can use the forums to get advice, feedback, or recommendations on how to take care of their medical marijuana.
Leafly also offers an interactive map that shows the most popular strains of cannabis in your state or country. This makes it a valuable resource for those looking to learn more about the plant and its many uses.
What they provide: Cannabis users can review strains and rate them or start discussions about various cannabis-related topics.
2. Weedmaps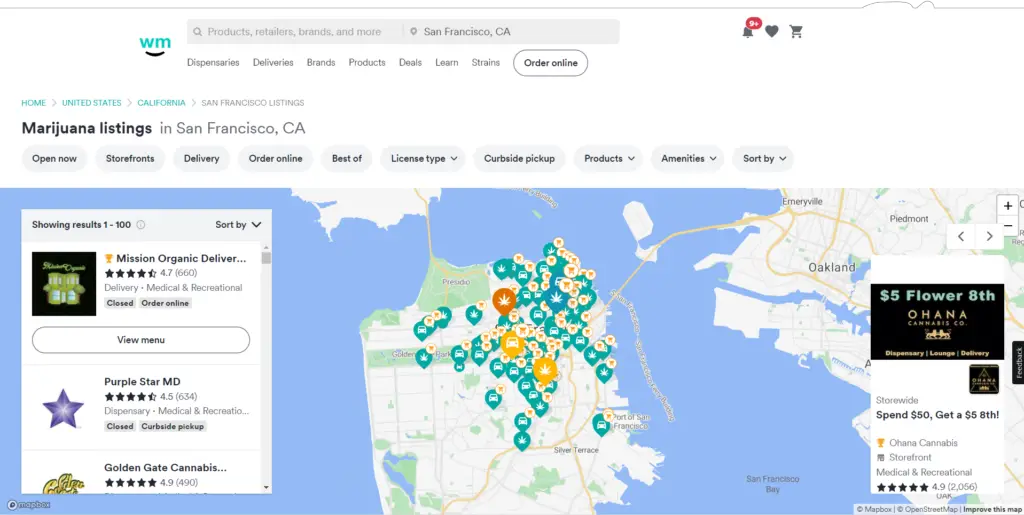 This company aims to make weed more mainstream by providing dispensaries with the infrastructure they need to succeed.
As Yelp is to restaurants, Weedmaps is to the cannabis industry. It is a directory for dispensaries and delivery services. Weedmaps does not have a social aspect, but it does offer a lot of useful information about each listing. You can also read reviews from other users about a dispensary, find out about its hours and location, and check out its menu of available products and prices.
There are over 500,000 visitors to Weedmaps monthly, with app downloads exceeding five million worldwide. The app is available on the App Store or Google Play for iOS and Android devices.
What they provide: The website provides information about adult-use dispensaries, medical marijuana dispensaries, doctors' offices, brands, and delivery services throughout the United States and Canada.
3. Jane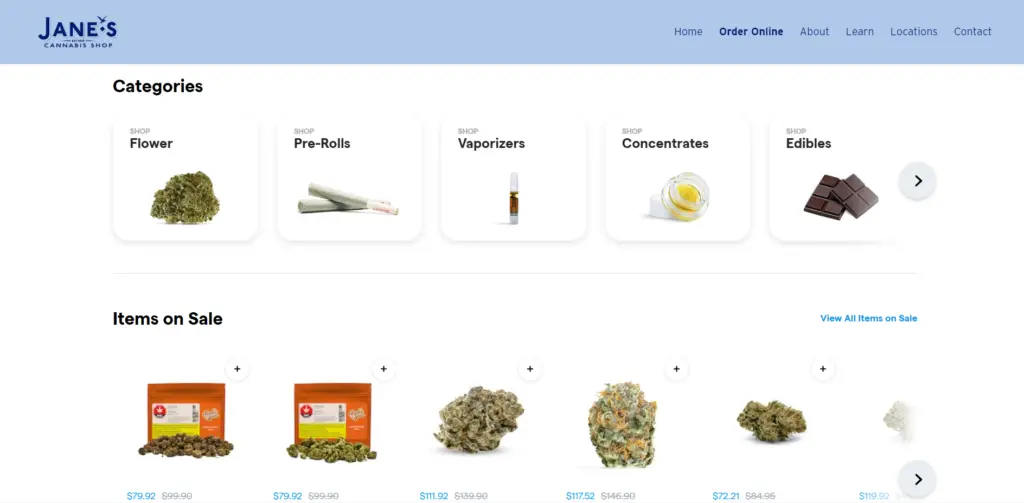 The cannabis lifestyle brand Jane, IHEARTJane.com, is devoted to promoting wellness through cannabis, making it Canada's most recognized cannabis lifestyle brand. In addition to health-related articles from medical experts, the brand features interviews with influencers about how marijuana has affected their mental and physical well-being, recipes with cannabis-infused ingredients, and a cannabis product directory.
This content marketing strategy aims to increase sales of cannabis products by educating cannabis users about the medical benefits of the product and the various products available on the market.
There are three aspects that Jane looks at: various articles from the site, interviews with influencers, and recipes for dishes with cannabis as an ingredient.
What they provide: Their environment inspires wonder and curiosity by offering cannabis products and accessories. Customers can linger over the many delightful products and displays or have a quick, efficient experience.
4. Allbud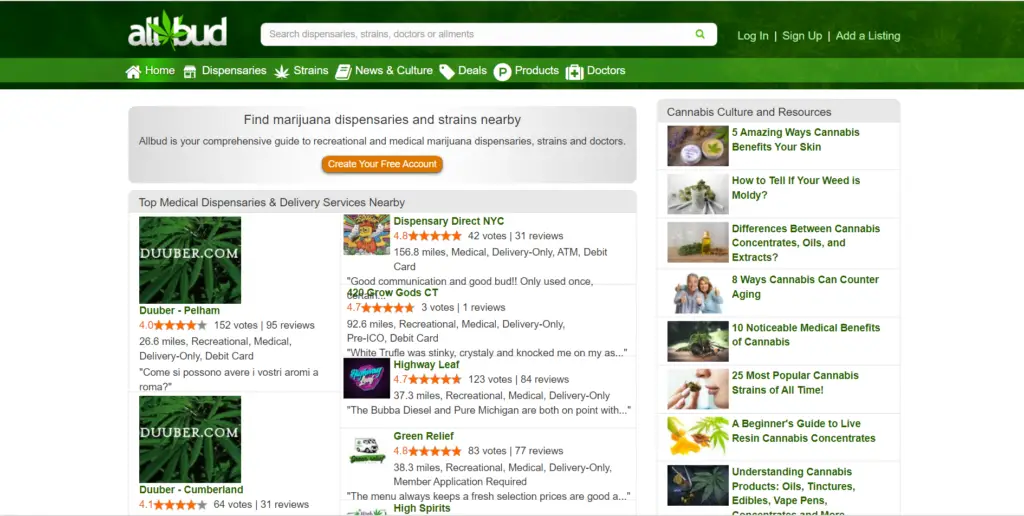 There are forums on the website where you can find information about the latest research on cannabis products and how to get your doctor's support. Allbud is a cannabis business social network that connects patients, doctors, businesses, and investors. The site offers tools, such as searchable databases of licensed marijuana dispensaries near you by state or city and the option of posting ads for products or services.
With the help of Allbud, you will be able to find a specific community of cannabis users with whom you will share interests. If your posts are insightful enough, you may be able to earn money by getting sponsored by other Allbud members' businesses.
What they provide: With AllBud, you can find the best online information on cannabis and marijuana for adult use and medical therapy.
5. PotGuide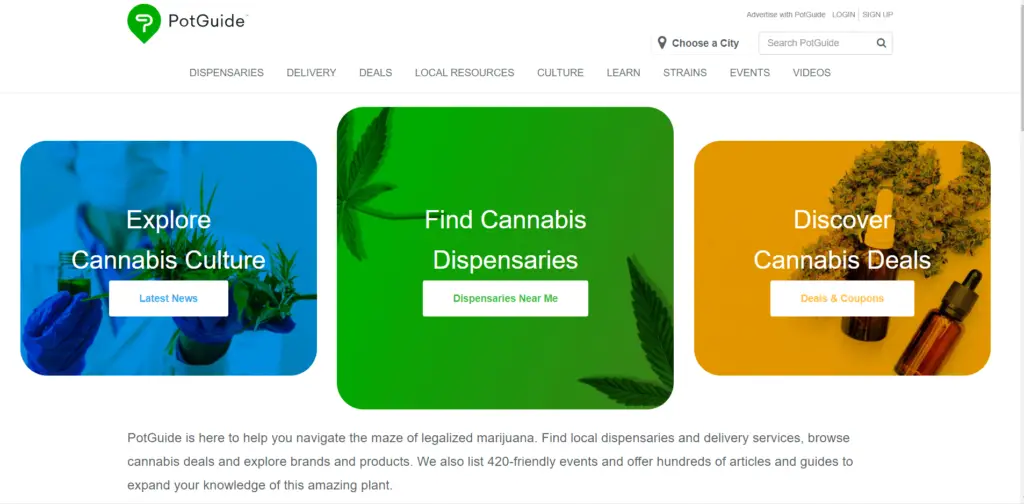 The PotGuide is an online resource that connects consumers to dispensaries, delivery services, brands, and exciting deals and offers in the cannabis industry. 
With various directories, educational guides, and carefully curated content from industry experts, PotGuide strives to provide consumers with a thorough understanding of legal cannabis through a content-driven site. In addition to being created by subject matter experts, their content is extensively reviewed in-house to ensure accuracy.
What they provide: PotGuide provides cannabis-related events and activities, 420-friendly lodging options, and easy-to-digest legal information to help customers navigate the maze of legalized marijuana.
6. Wikileaf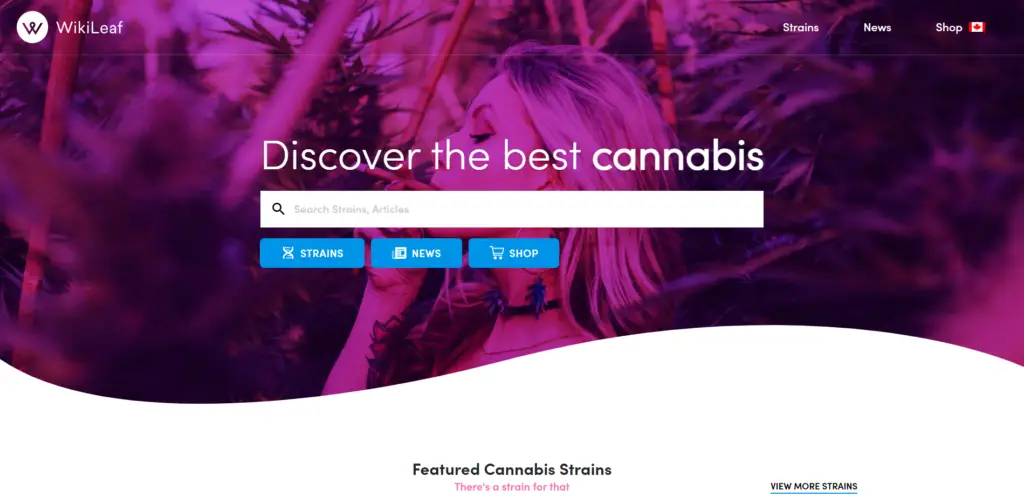 A social networking site for cannabis businesses, Wikileaf is also an online marketplace for cannabis businesses. More than any other site, Wikileaf provides users with resources and tools to meet the needs of novice, intermediate, and advanced growers alike.
The site offers access for members to cannabis plants and how to grow them, cannabis cultivation techniques, legal assistance advice from attorneys in their network, and cannabis culture. The site also has thousands of cannabis strains, making it easy to find the perfect strain for you.
Business Solutions
Dispensary Solutions
Online Solutions
Support Services
Cannabis Industry News.
Sponsor Content
Advertise on Wikileaf
What they provide: With Wikileaf cannabis, you can instantly compare prices at nearby recreational and medicinal cannabis dispensaries.
7. High Times
A cannabis business social network built especially for the cannabis industry, High Times' mission is to connect people who are either involved in or interested in the cannabis industry and to reward them for sharing their quality contributions to meaningful conversations. Members can share content and receive rewards for their quality contributions.
More than five million people follow them on Facebook, which makes them one of the most popular sites in the United States. With over 700K followers on Twitter, 2.6M followers on Instagram, and more than 15 million views on YouTube, they have a successful social media presence.
It has been around for over four decades and has proven to be one of the best resources for connecting with people in the cannabis industry.
What they provide: Whether it's cannabis cultivation, legalization, entertainment or culture, or hard-hitting news exposing the War on Drugs, High Times is the definitive source for all things cannabis.
8. CannaSOS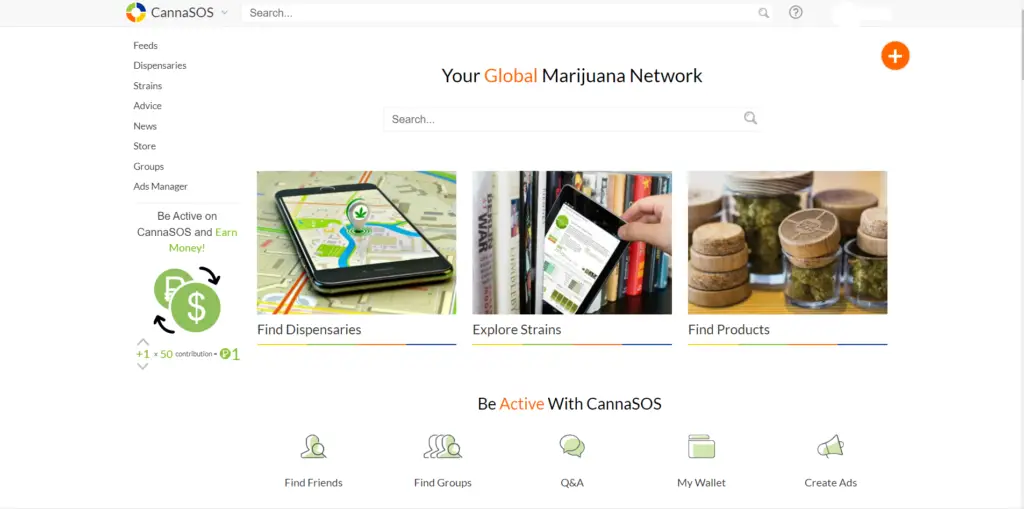 There are more than 300,000 members on CannaSOS, a social network for cannabis businesses. The site has forums, live chat rooms, and many other features that make it a powerful business platform for cannabis businesses.
This platform is excellent for people seeking to mingle with cannabis users and businesses.
Additionally, businesses can market their products and services through CannaSOS. Several free advertising options are available on the site for cannabis-related businesses, including creating a profile page, posting in forums, advertising banners (with links), contests, and more.
What they provide: This platform lets you build connections, search and review cannabis strains, connect with 420-related businesses worldwide, and share marijuana-related information.
9. Grasscity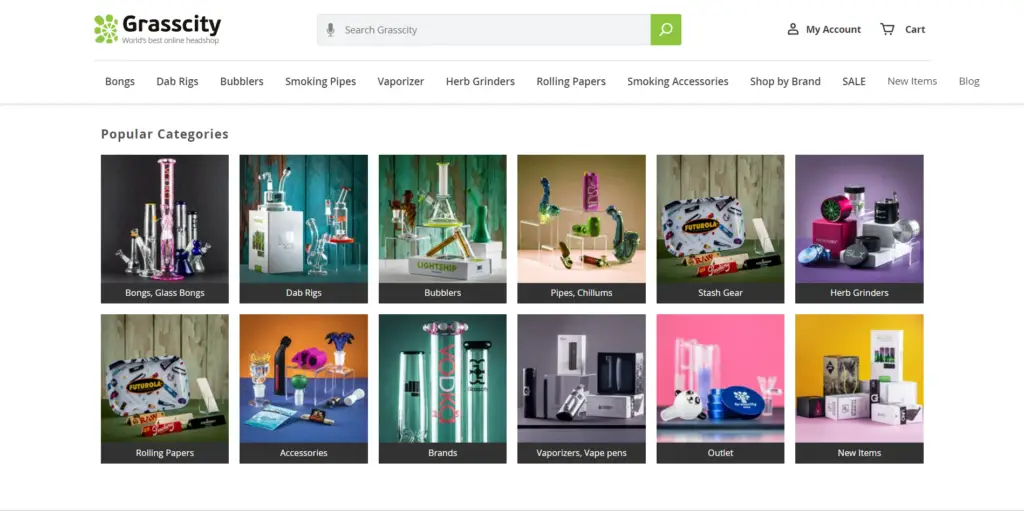 One of the first internet cannabis communities, the Grasscity forum, has been around since 2000. It is one of the oldest social media platforms for cannabis users and businesses. There is also a dedicated marketplace where marijuana products and services can be bought and sold with bitcoin payments accepted.
Initially, the forum allowed marijuana growers to share information and chat with other cannabis enthusiasts. However, it has since grown into one of the most active cannabis websites on the internet, with over 1.5M visitors each month.
In addition, businesses can use this forum to advertise their products and services to a large and passionate audience. Whether you're a grower or just curious about cannabis, the forum is an excellent resource for learning more about this fascinating plant.
What they provide: The forum provides a wealth of information on growing marijuana and is an excellent place for growers to chat and discuss ideas, knowledge, and experience.
10. Leaf Wire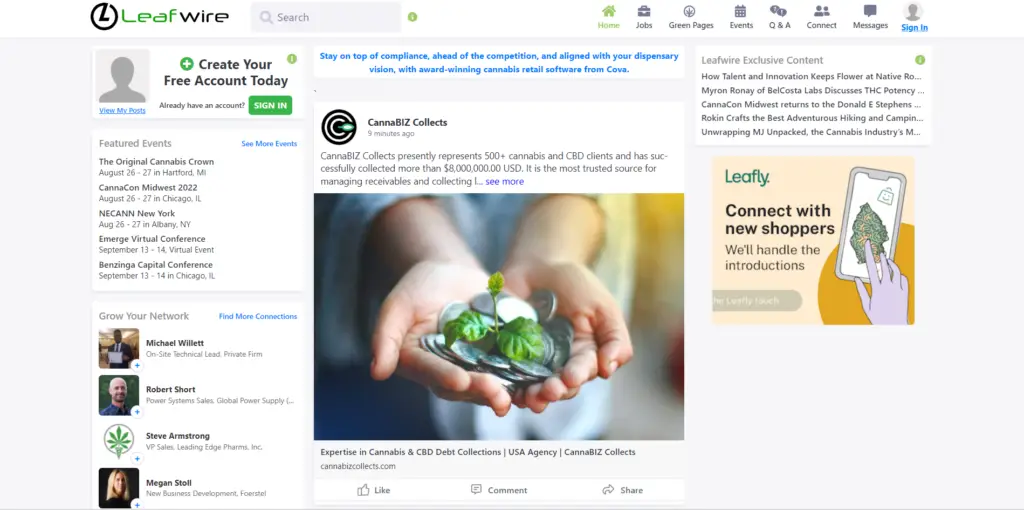 As part of LeafWire's cannabis business social network, you can share your articles, images, texts, live streaming, and podcasts. You can also share content with your friends and family on the platform and grow your audience. LeafWire helps you to gain exposure and grow your business.
In addition to sharing articles, images, live streams, podcasts, and videos, LeafWire allows you to create groups of friends who share similar interests so that they can better engage with your content.
What they provide: As an online platform, Leafwire offers several useful features such as news, an event calendar, the possibility to find new business partners, and more.
11. Mjlink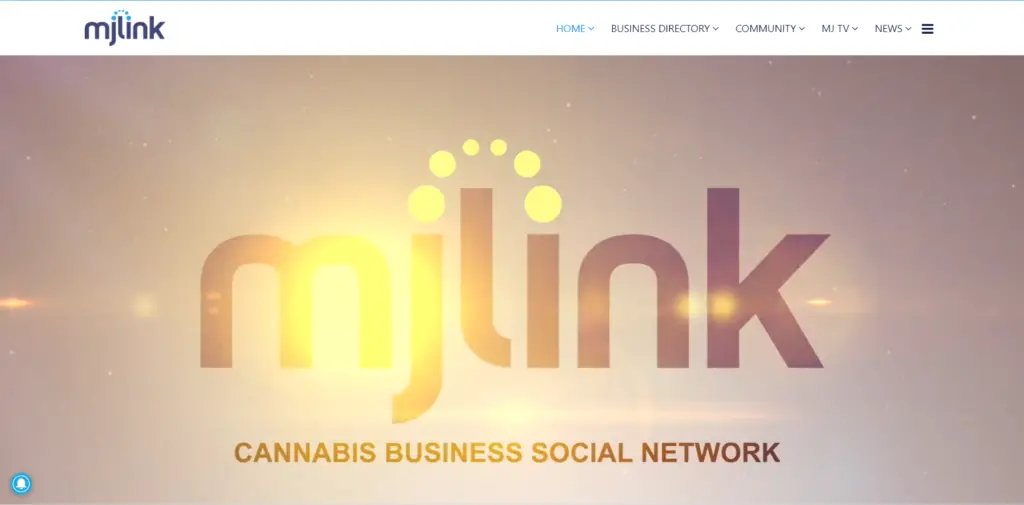 Mjlink is a cannabis social network and forum for people who love weed." The site's mission is to create an open, engaging community that brings together all facets of the marijuana industry. (Source: Mjlink)
MJLink is a cannabis business social network that allows users to connect and grow their businesses through networking, information sharing, advertising, and promotion opportunities.
What they provide: It provides photo albums, forums, YouTube video live streaming, and marketplace features.
12. GrowWeedEasy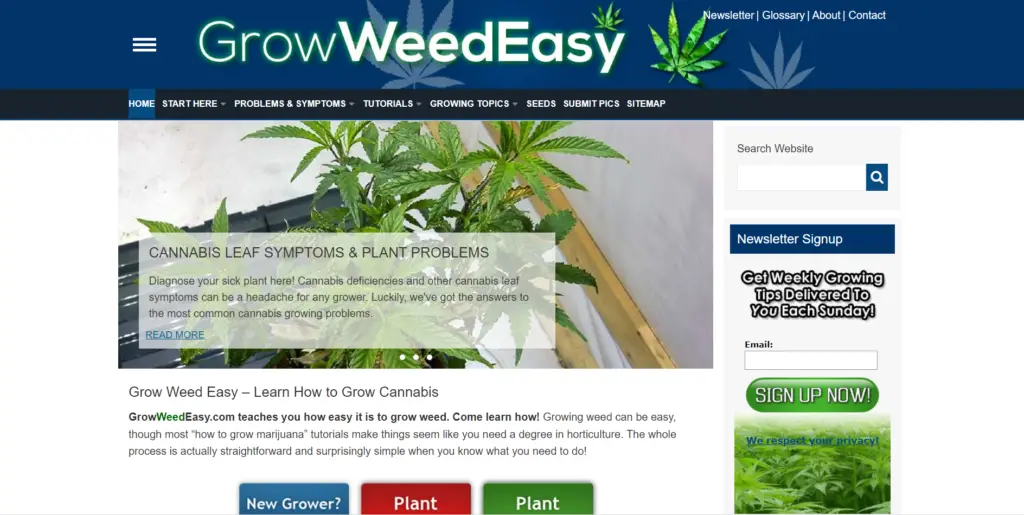 Growing weed can be easy, though some marijuana growth tutorials make it seem like you need to be a scientist with years of experience.
Visit Grow Weed Easy to have accessed an online grower's journal that dispenses advice in plain English, marijuana forum community, and cannabis forums.
What they provide: Using the cannabis social network, you can learn about strains, growing techniques, clones and seeds, fertilizers, pest control products, etc., without understanding the jargon.
13. WeedLife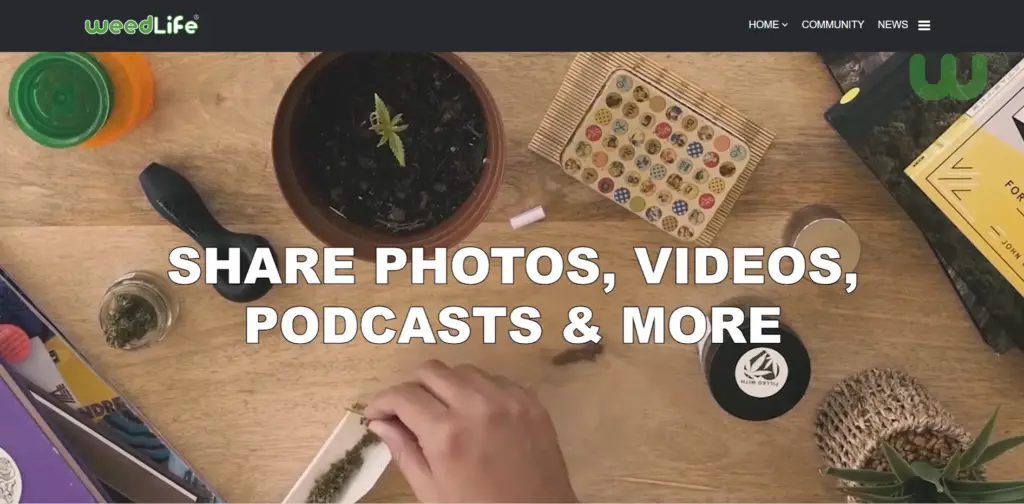 Weedmaps is a cannabis business social network that caters to medical and recreational marijuana users, cultivators, dispensaries, and industry professionals.
This is a cannabis-centric social media for the weed community. You can find industry professionals, medical marijuana patients, and caregivers on WeedLife to network with. It also has event listings from all over the world that you can attend to meet new people in your niche.
It is a cannabis forum with public and private groups to collaborate, network, and promote their business.
WeedLife is a swiftly growing cannabis social media network with over 200k registered users in more than 120 countries. WeedLife is constantly adding new features to its system to assist businesses wanting to boost brand recognition and revenue by providing social media marketing capabilities.
What they provide: The platform provides a forum for cannabis industry professionals to communicate about pertinent issues related to the industry in an exclusive forum for industry professionals to connect.
14. LeafedOut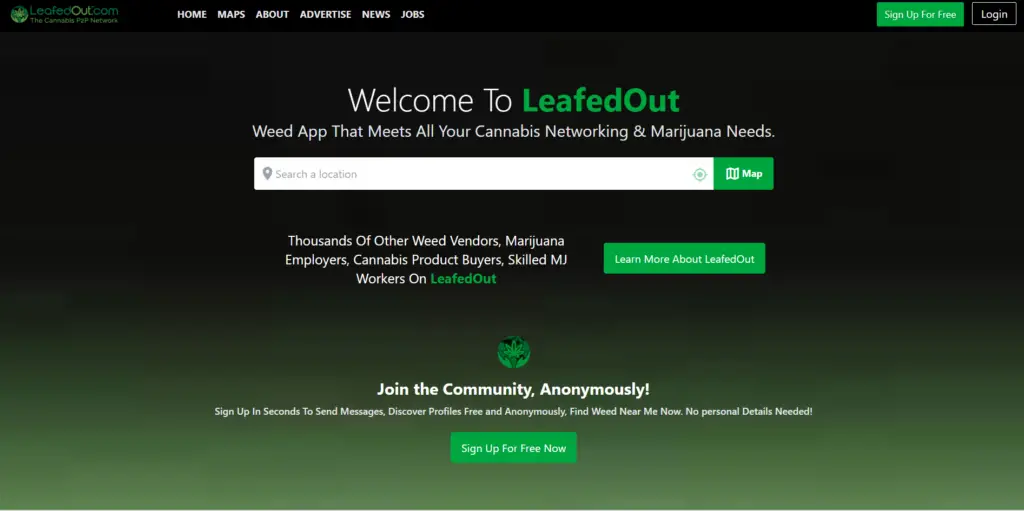 LeafedOut is a marketing platform for cannabis-related businesses' social networks that provides a suite of tools to grow your reach and promote events, products, or cannabis brands. In addition, this site is an excellent resource for marijuana enthusiasts and hobbyists. They have over 20K Facebook followers, so you should quickly find the information or people you're looking for!
LeafedOut.com is a cannabis business social network for people interested in the industry or looking to start their businesses. It has different channels, like "Passionate People" and "Cannabis Jobs," where you can get involved with others sharing your interests.
You can also find work opportunities and job postings on the site to help you with your career goals or start your own company. The site's beautifully designed pages make it easy for users of all kinds to find the information they need.
What they provide: With the dynamic networking solution, users can see their profiles on a real-time map, providing information on what's available in their local area, typically only a few blocks away, and after reviewing the profiles and reviews of each respective user, they can message each other based on their needs.
15. New Cannabis Ventures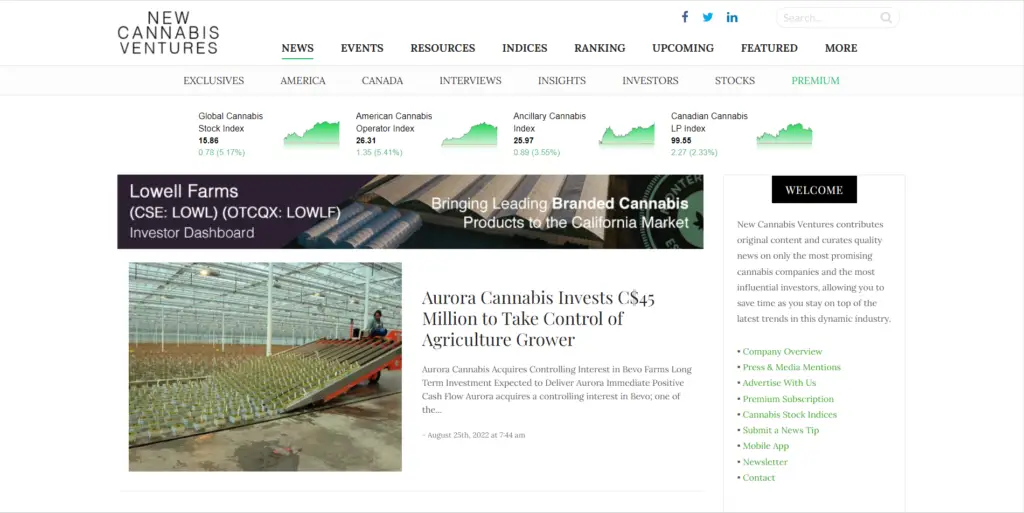 New Cannabis Ventures is an online media company that reports everything related to the marijuana industry.
Visit New Cannabis Ventures.com for the latest news on:
Deals, Acquisitions, and Fundraising in the cannabis industry
Regulations affecting marijuana businesses
Trends that are shaping a burgeoning new market with unprecedented growth potential
What they provide: They provide quality news on the most profitable cannabis businesses and influential investors. Also, they Bridge the gap between cannabis entrepreneurs and investors and contribute original content to the cannabis industry.
16. Potnetwork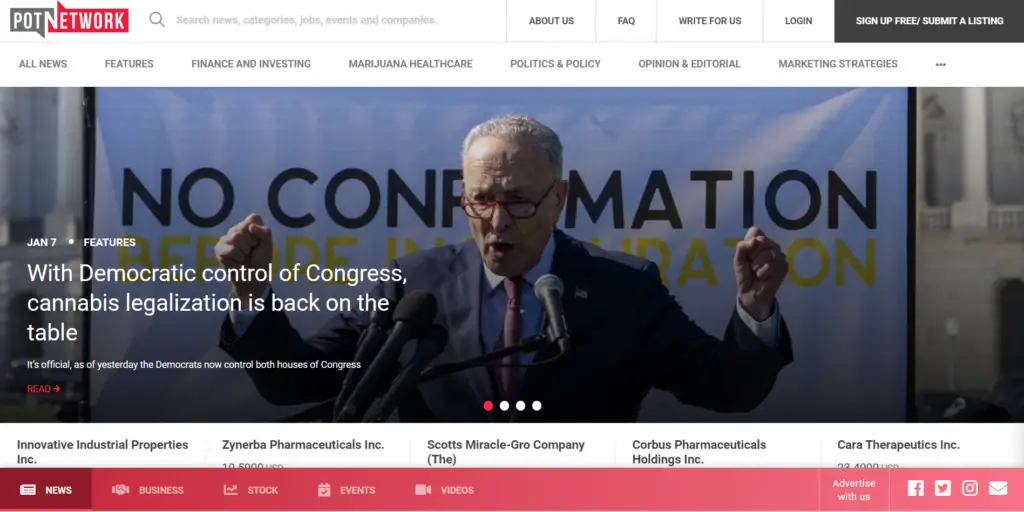 Potnetwork is a cannabis business social network for all things marijuana. Has been at the forefront of cannabis marketing. The company offers sponsored posts where businesses can purchase ads that will be seen by their followers and fans in other regions who have expressed an interest in marijuana culture.
PotNetwork is a place where cannabis professionals can share their expertise and experiences.
Professional cannabis job seekers also have a place to find new opportunities.
Bloggers, journalists, or anyone who wants to report on the latest industry developments are welcome.
PotNetwork is social media for all things cannabis!
What they provide: Only the PotNetwork covers the people and places at the heart of the marijuana story in a way that broadens cultural horizons and questions assumed narratives.
17. Marijuana Business Daily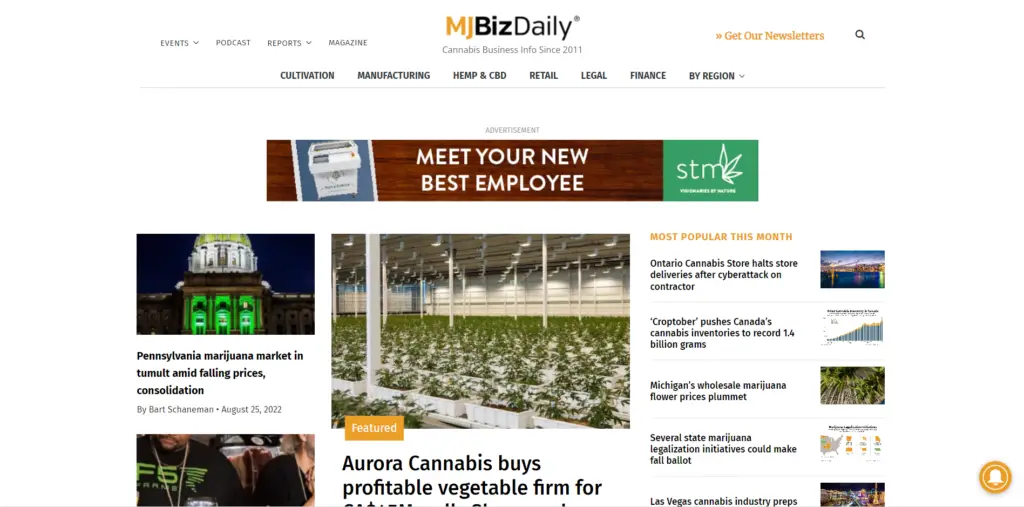 Marijuana Business Daily – this site has a blog that is a leading source of financial, legal, and other business news for the cannabis industry. Marijuana Business Daily is the most trusted professional publication covering the legal cannabis industry in the US.
What they provide: MJBizDaily provides the most trusted business (B2B) news source for cannabis businesses in the US and Canada.
Conclusion
Cannabis business social networks and forums can be precious resources for entrepreneurs. By joining some of these communities, you'll connect with other professionals in the cannabis industry, learn from their experiences, and share your insights. We encourage you to explore the options outlined here and join as many of these communities as possible.
What have been your favorite cannabis business social networks and forums? Let us know in the comments below!
Related: Digital Marketing
FAQ
What is a Cannabis Business Social Networks?
Cannabis Business Social Networks is a type of social media platform that is dedicated to the cannabis industry. They allow professionals in the cannabis industry to share their skills, connect with other users, and stay up-to-date on information related to their field.
What is their role in the cannabis industry?
With this rapid growth, many different roles have emerged to support all levels of cannabis growers. These include medical professionals, budtenders/dispensaries, cultivators, processors, and distributors. With this increase in demand for these various roles within the cannabis industry comes a need for more qualified individuals to take on these opportunities.
Cannabis is one of the fastest-growing industries globally, which is why more and more social networks are popping up daily. The cannabis industry is undergoing a rapid transformation, and keeping up with all the new trends, information, and jobs in this ever-changing market can be challenging. The social network is a vital marketing tool for cannabis businesses. It can help you connect with your audience and allow you to spread your brand's message.