Disclaimer: We sometimes use affiliate links in our content, meaning, at no additional cost to you, we will earn a commission if you click through and make a purchase. For more information, visit our Disclaimer Page. 
Sales tracking is essential to any business. By monitoring sales, you can measure your company's key performance indicators (KPIs) and see how well you are doing. You can also find out which strategies are working and which ones need improvement. Thankfully, many sales tracking software programs are available to help you do this.
In this blog post, we will explore seven of the best ones. We'll also discuss how to choose the right program for your business and how to use it effectively. So if you want to learn more about sales tracking, keep reading!
What is Monitoring Sales?
Monitoring sales is the process of analyzing data to measure which channels and strategies are bringing you the most return on investment (ROI) with your time and money. 
It helps organizations verify that their Trade Promotions generate higher revenues to help them better understand which promotional initiatives have successfully driven revenue.
Monitoring Sales heightens the visibility of a product's success in the marketplace by collecting data from various sources and analyzing it in one central, easy-to-use application.
Related: Sales Mix
Why Monitoring Sales Performance is Important?
Sales performance can be a good indicator of how well a company is doing. By monitoring sales, a company can track how well its products and services are received and make changes as necessary. In addition, by tracking sales performance, a company can identify problem areas and take corrective action. Finally, by monitoring sales performance, a company can set goals and measure progress towards those goals.
In particular, when a company is growing rapidly, tracking sales performance can help identify problems that may arise in the future. For instance, if a company begins to sell a new product and sales start to take off, a monitoring system can highlight potential problems with supply or demand. If these problems go unnoticed for an extended period, they could cause severe damage, potentially leading to issues or instability within the company.
A company can also identify problem areas and take corrective action by tracking sales performance. For instance, if the monitoring system reveals that older customers are not buying new products as quickly as expected, the company may introduce incentives to encourage customers to purchase these products. This type of action can help keep sales stable.
Related: Sales Strategies
6 Best Sales KPIs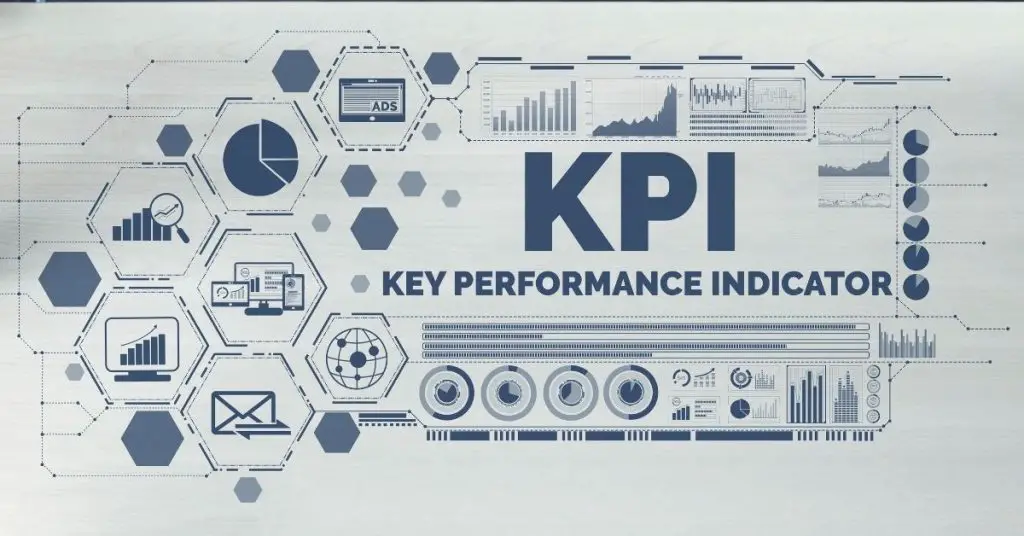 Sales KPIs (key performance indicators) are essential to a successful sales organization. KPIs can help you track your progress and identify areas that need improvement. There are many different KPIs that you can use, but here are six of the most important ones:
1. New Leads
Sales KPI's are a great way to keep track of your sales progress and ensure that you're on track to reach your goals. A typical KPI for sales teams is new leads or opportunities. This measures the number of leads that have been generated in a given time. Tracking this metric can help you determine whether your marketing efforts effectively generate new leads. It can also help you identify which products or services are most popular with customers.
2. Location-based Sales Volume
Sales Volume by Location is an important metric to track to identify and understand the performance of your business. This metric can help you know which locations sell more products or services and which ones need improvement.
3. Conversion Rate
Lead conversion rate is a KPI that measures the percentage of website visitors who become leads. This KPI is important for companies because it helps them understand how effective their website is at converting visitors into leads.
4. Actual vs. Forecasted Revenue
There are several different ways to measure the success of a sales team. One important metric is actual versus forecasted revenue. This measures how well the team is performing against their goals. If the actual revenue is higher than the forecasted revenue, the team is doing well. Conversely, if the actual revenue is lower than the forecasted revenue, the team needs to improve its performance.
5. Sales Cycle Length
The sales KPI "Sales Cycle Length" is the average number of days it takes from when a customer is contacted until a sale is made. The goal for this KPI should be to reduce the length of the sales cycle as much as possible. This can be done by identifying and addressing any bottlenecks in the sales process.
6. Customer Engagement
Customer engagement is one of the most important KPIs for measuring the success of a company's sales. After all, if customers aren't happy with a company's products or services, they're not likely to keep buying from them.
Different factors contribute to customer engagement, including customer service, product quality, and pricing. However, one of the most important factors is communication. Companies need to keep in touch with their customers regularly, answering any questions or concerns they may have and keeping them up-to-date on new products or services.
What is a sales monitoring system?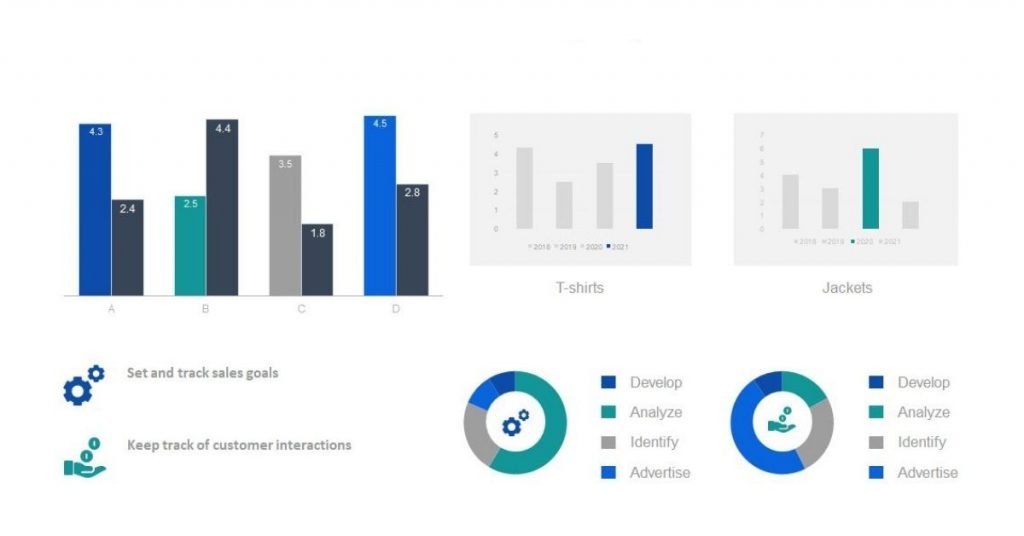 The system is an up-to-date way of monitoring what's going on in your company. It can alert you to any changes in measurable aspects of the business so that you can take the necessary steps to maintain growth or address problems quickly.
Additionally, it can help provide a detailed picture of which individuals are performing well and which groups might be struggling or need extra attention, depending on your particular goals for the organization.
Sales monitoring systems offer various ways for managers to view business data, such as historical sales records, gaps between actual and projected sales, customer segments by return rates, areas with high potential but a low performance like regions with weak sales or underperforming products, and a lot more!
Advantages for sales monitoring system
To stay ahead of the competition, it's important for businesses to constantly be looking for new and innovative ways to improve their operations. One way to do this is by implementing a sales monitoring system. Here are five advantages of using such a system:
1. Keep track of customer interactions
With a sales monitoring system, you can keep track of every interaction you have with a customer. This can help you stay organized and ensure that you're keeping track of all the essential details related to each sale.
Moreover, it allows you to keep track of your progress with each customer and see where you may have lost them along the way. You can also use this information to improve future interactions with that customer.
2. Set and track sales goals
A sales monitoring system can also help you set and track your sales goals. This can help you stay on track and make sure that you're meeting your sales targets.
It will help you stay on top of your goals and see how well you meet them. If you're not reaching your goals, this software can help identify why and suggest ways to fix it.
3. Get real-time updates on your progress
Sales monitoring systems provide sales representatives with a means of getting real-time updates on their progress. As a result, they can help manage and improve the sales processes by providing data that can be used to make strategic decisions.
These systems allow sales reps to stay organized and focused on meeting targets by tracking customer interactions and sales goals.
Additionally, they provide management with valuable insights into the strengths and weaknesses of the sales force. Sales monitoring systems are an invaluable tool for any business looking to increase its bottom line.
4. Generate detailed reports
A sales monitoring system can also generate detailed reports. This means that you can stay up-to-date on your sales process and ensure that the information is accurate. Sales monitoring systems should also enable users to create reports.
These can include sales data, daily activity data, customer profiles, and more. You may wish to share these reports with your sales manager or other members of your company.
5. Improve your sales process
Sales monitoring systems keep track of all sales activity and aid managers in making better decisions about where to focus their efforts. They collect data from various sources, including CRM software, phone logs, and email communications, then compile it into visually appealing reports.
Managers can use this data to identify problems and areas for improvement in the sales process. Sales monitoring systems also help protect businesses from fraudulent activities.
By tracking all interactions between customers and employees, businesses can more easily identify any attempts at fraud or deception.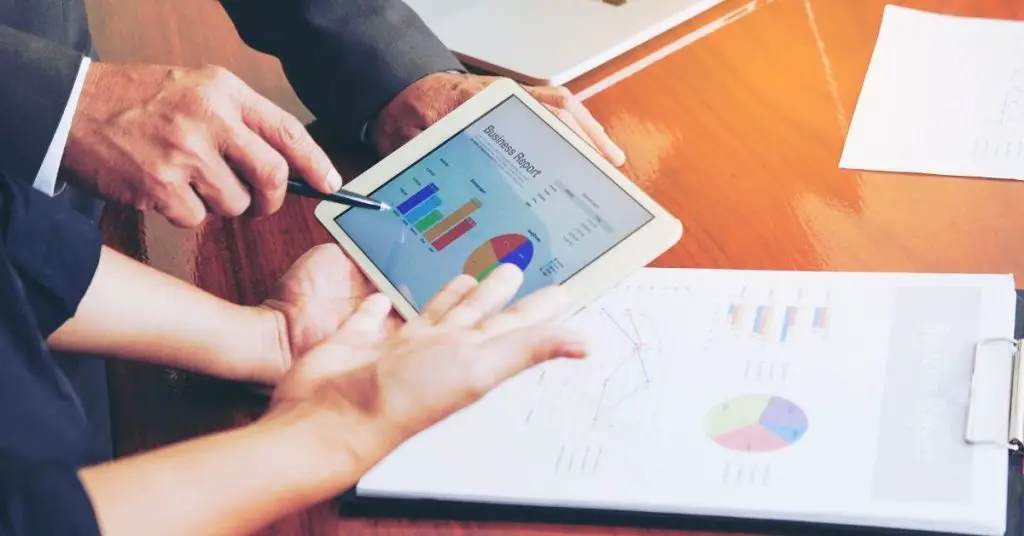 Features sales tracking apps should have
There are a lot of sales tracking apps on the market, but not all of them have the features you need to track your sales efficiently. So before you buy a sales tracking app, make sure it has the following features:
Sales Automation
A sales monitoring system is essential for any business that wants to keep track of their sales pipeline and make sure they are making the most of their opportunities. 
It is crucial to have a system in place that can automatically keep track of all sales activity, so you can spend less time tracking data and more time closing deals. 
A good sales automation tool will help you manage your leads' sales forecast and track your progress towards your short-term goals. It should also be easy to use, so you can quickly get up-to-speed and start seeing results.
Track marketing campaigns
A sales monitoring system should track marketing campaigns to determine their effectiveness. This feature will help you understand what works and what doesn't to optimize your strategies for better results.
It's essential to measure the return on investment (ROI) of your marketing efforts so that you can allocate your resources in the most efficient way possible.
The sales monitoring system should also automate many tasks related to sales, such as lead generation and follow-up, so that you can focus on closing more deals.
Visual Sales Process
These systems should provide real-time visibility into what your sales team is doing and how they are performing. They also help identify bottlenecks in the process so that you can fix them quickly.
The best systems offer a visual sales process, which provides a birds-eye view of your entire sales pipeline.
This allows you to see at a glance how each stage of the sale is progressing and where potential roadblocks may occur.
Having this information readily available allows you to react quickly and ensure that your sales process is as smooth as possible.
User-friendly Dashboard
A sales monitoring system should have a user-friendly dashboard that makes it easy to track your sales data. For example, the Dashboard should show you your total sales, recent sales, and active sales leads.
It should also give you access to graphs and charts so that you can monitor how your business sales performance. The system should allow you to filter your data by date, product, or customer.
Additionally, the Dashboard should be customizable to quickly see the information that is most important to you.
Data Analytics
A sales monitoring system should have data analytics to help you track your progress and measure your success. With this information, you can make necessary adjustments to your strategy to improve your results.
Additionally, data analytics can tell you a lot about your customers so that you can better serve them. You may be surprised at the insights you gain from analyzing your data.
Make sure to choose a sales monitoring system with data analytics capabilities so that you can get the most out of your investment.
Real-Time Reporting
A sales monitoring system should have Real-time reporting. It also needs to analyze trends and optimize strategies to determine which avenues bring the most return on investments with this software.
It should also have a dashboard, including data from different sources into one cohesive interface.
The system should be able to update in real-time, so managers can monitor activities as they happen rather than waiting for month-end reports.
It should provide accurate information about customer lifetime value and individual customer transactions.
Calendar view of all sales activities
A good sales monitoring system should have a calendar view of all sales activities. This will help you keep track of important dates and deadlines and ensure that nothing falls through the cracks.
In addition, a good sales monitoring system will provide other features such as contact management, lead tracking, and reporting tools.
By using a sales monitoring system, you'll be able to streamline your sales process and improve your bottom line.
7 Best sales tracking software
There are many different sales tracking software options on the market, but which one is the best for your business? Here is a list of the seven best sales tracking software:
HubSpot CRM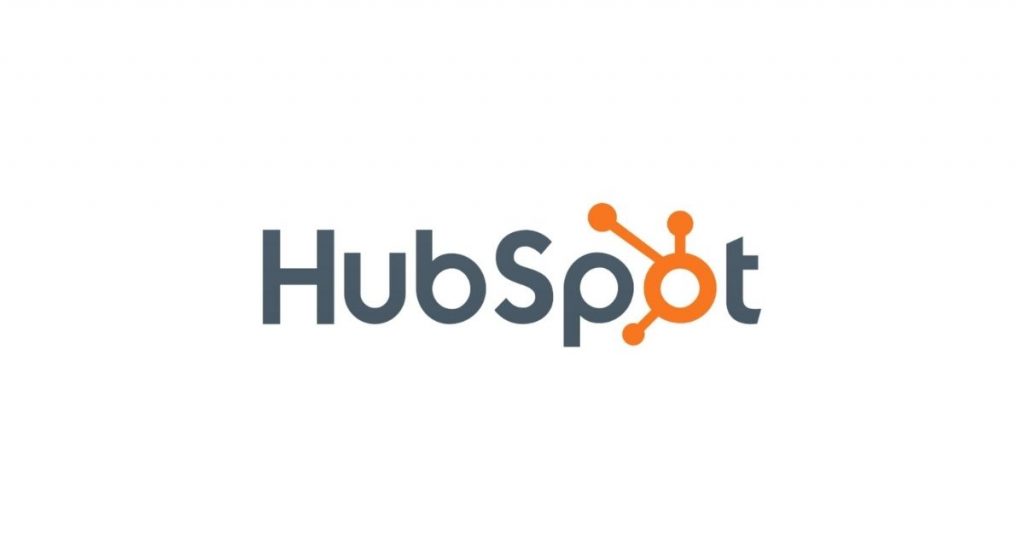 HubSpot CRM is a free, robust solution for tracking all of your contacts and interactions. The marketing tools in the suite make it easy to track your campaigns and see how they are performing. It also gives you data to analyze trends and optimize your strategies.
These features allow business owners to determine which avenues bring them the most return on investment (ROI) with their time and money.
HubSpot helps small businesses with marketing, sales, and customer service at a fraction of what it would cost to hire an in-house marketing department.
HubSpot CRM includes an entire array of contact filters, integrations for the email follow-up reminders, calendars for scheduling appointments directly from the app as well as advanced reporting features that help you monitor the overall health of your business.
HubSpot CRM is used by three million people worldwide and has more than 1,000 integrations that allow companies to integrate with all kinds of other services, like CRMs, payment processors, or email marketing systems.
The system also comes with an API (application programming interface) that allows users to build their integrations to interact with other business apps.
Companies can keep track of all interactions made by their employees, clients, and prospects through the app, including a built-in chat function that allows you to reach out directly to potential customers for instant support.
HubSpot CRM is an excellent option for businesses looking to streamline their operations. It can help you sell more products, find new leads and keep all of your data in the same place.
Zoho CRM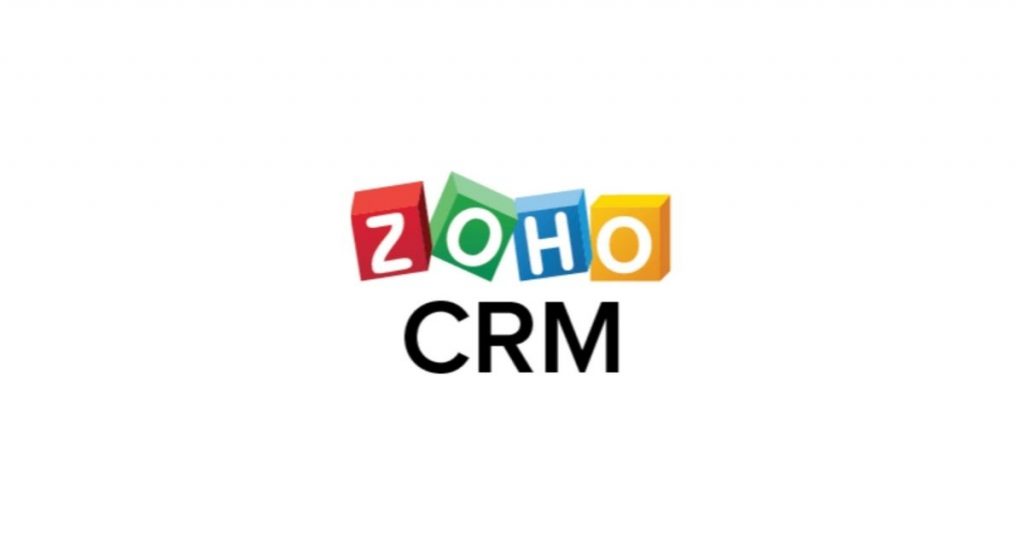 The Zoho CRM product is a web-based customer relationship management system that can provide an inexpensive way for small businesses to have state-of-the-art customer management.
The platform can handle single or multiple departments, require minimal upkeep, show data in graphical formats, and offer insights with reports so you can see which channels are performing best.
It also offers three free online apps: salesforce Chatter social networking software, GoToMeeting video conferencing, and 10 GB of storage to manage sales and customer service demands.
Pipedrive
Pipedrive is a sales management system that enables businesses to keep track of their sales pipelines and progress. It offers a visual way to see which deals are in progress, at what stage they are, and how close they are to being closed.
This helps businesses manage their sales teams more effectively and make better decisions about focusing their efforts.
Pipedrive also integrates with other business software such as Google Apps, Fresh books, and Salesforce, making it easy to keep all your data in one place.
Pipedrive offers a simple, easy-to-use interface that allows sales teams to see at a glance which deals are in progress and whether they're moving towards closure.
Two different plans are available for purchase, basic and pro. The latter offers more features such as custom reports and goal management.
Insightly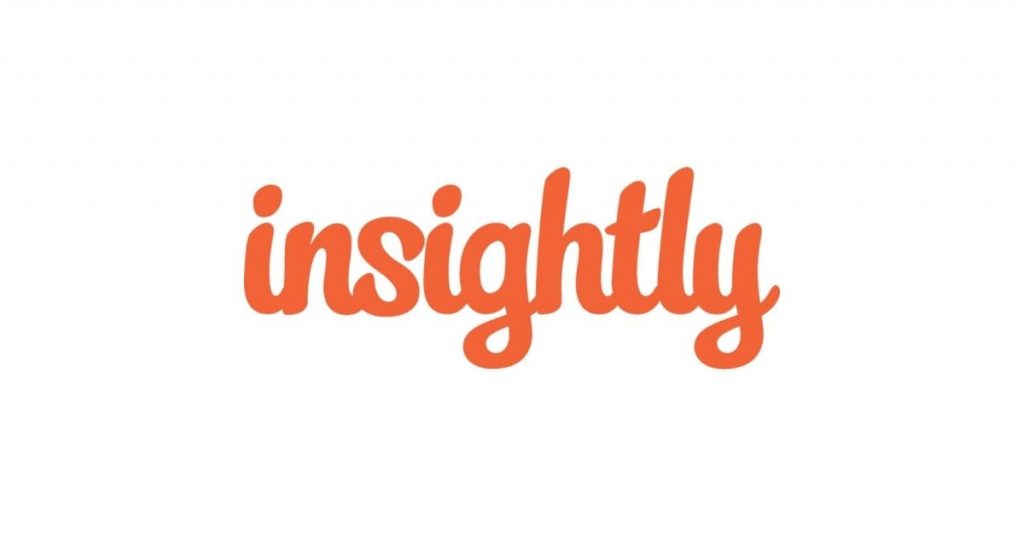 Insightly is a CRM that integrates with other tools that you may be using. This integration helps efficiently track and organize your contacts, messages, teams, and workflows to identify trends in productivity and opportunities for improvement.
Having better visibility into these metrics can help save time and money while boosting customer satisfaction, consequently putting cash directly into the business owner's pocket.
Insighty has customizable reports so you can see the data how it best makes sense to you, providing insight on which areas are performing strongly or could use some tweaks.
Agile CRM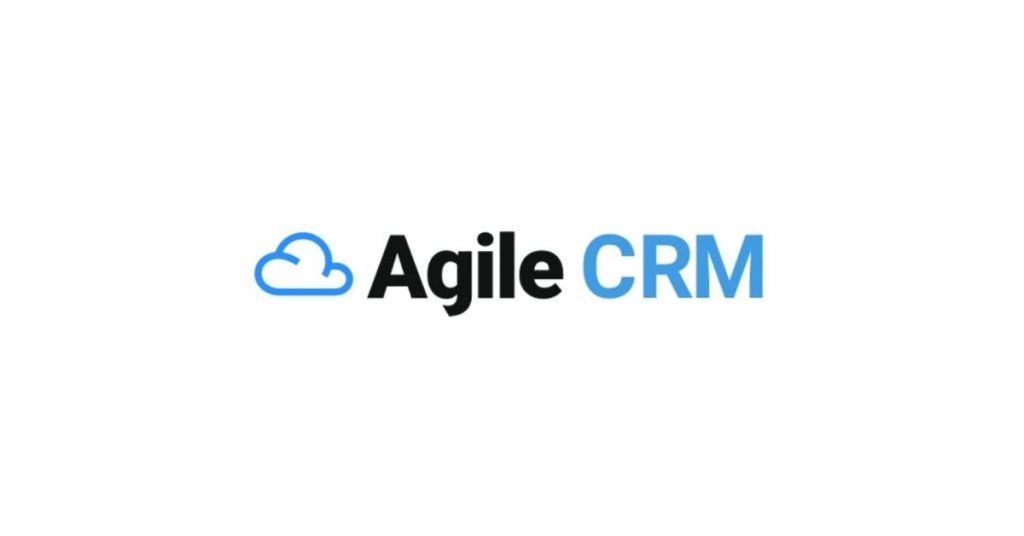 Agile CRM is a tool that gets you closer to your colleagues and clients. It integrates with Skype, FaceTime, Google Hangouts, JumpChat, and many other platforms so you can stay connected from wherever you are.
Your conversations go seamlessly from one platform to the other without any cut-off points or confusion about which platforms people are on.
In addition, it allows users to make group chats where they can collaborate on projects in real-time for less overhead cost than if everyone were meeting together face-to-face all of the time!
On top of text messages and chat, Agile CRM also supports calls through your phone line by configuring VoIP settings properly. As a result, companies save a lot of money because there aren't long-distance fees associated with it, and you don't have to worry about not being able to conduct business if your internet is down.
Bitrix24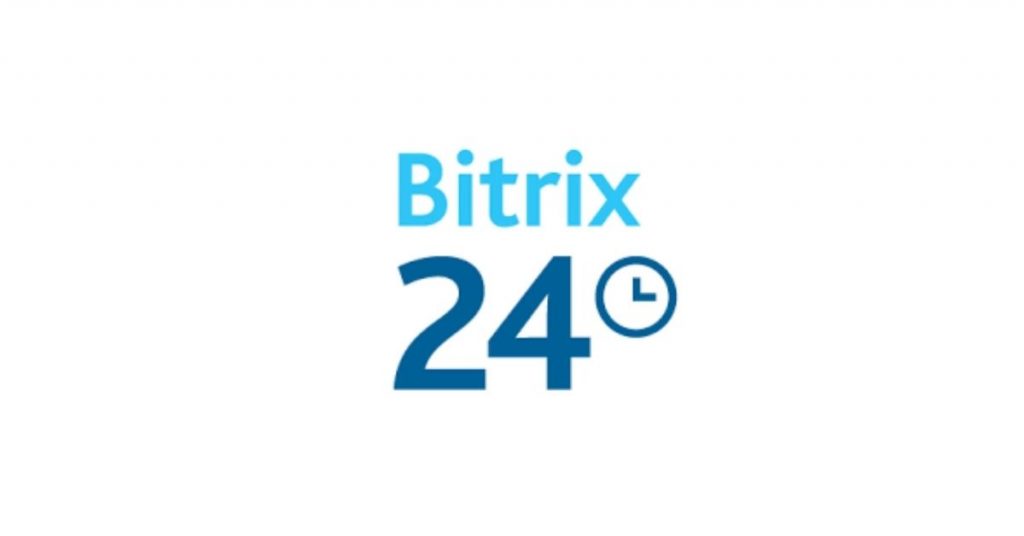 Bitrix24 is one of the best sales monitoring systems on the market. It offers a suite of tools that allow businesses to keep track of all their sales interactions and campaigns. In addition, the system provides data analysis to see which campaigns are most effective and optimize their strategies accordingly.
Bitrix24 helps businesses save time and money by providing an all-in-one solution for sales forecasting, marketing, and customer service.
Bitrix24 offers a suite of tools that allow users to monitor their sales activities quickly and easily. Users can track contacts, calls, emails, campaigns, follow-up dates, tasks- all in one place.
The system uses data analysis so that businesses can see which campaigns are most effective and make necessary adjustments based on the results of those campaigns. In addition, Bitrix24 has tools for tracking individual sales activities and following the results of entire campaigns.
Since Bitrix24 is a suite of tools, it can be used to track contacts, individual sales activities, and a wide range of other activities that take place within a business. For example, it tracks marketing campaigns and social media activity.
Closing Thoughts
Sales monitoring is an integral part of any business. By tracking sales performance, companies can identify problem areas and take immediate action.
Several different KPIs can be used to measure a sales team's success. These KPIs help businesses understand which products or services are most popular with customers, how well their marketing efforts are working, and more.
Keeping track of these metrics can help businesses maintain healthy sales levels and ensure customer satisfaction.