Disclaimer: We sometimes use affiliate links in our content. For more information, visit our Disclaimer Page. 
Event marketing is one of the most effective ways to reach potential customers and promote your business. It can create awareness, generate leads, and increase sales.
But what is event marketing, and why is it so important? This blog post will answer those questions and discuss the different types of event marketing and how to create an effective event marketing strategy.
What is Event Marketing?
Event marketing is the process of planning, organizing, and managing a special event to create awareness and promote a product, service, or brand.
Events can be held in various locations, such as retail stores, trade shows, outdoor festivals, concerts, or even online. The goal of event marketing is to generate buzz and excitement around the event, create positive associations with the brand or product being promoted to event attendees, and drive sales or leads.
Event marketing can be an effective way to reach potential customers who may not be reached through other forms of marketing. By creating an engaging experience around your product or service, you can inspire loyalty and word-of-mouth promotion that can lead to long-term success for your business
Why is Event Marketing Important?
Event marketing is essential because it allows businesses to create a personal connection with their customers and potential customers.
Face-to-face interactions are always more personal than digital interactions, and events allow businesses to create face-to-face interactions with their customers and potential customers. Events also allow companies to connect with their target market more intimately, resulting in more leads and sales.
Ultimately, event marketing is an important way for businesses to build relationships with their customers and potential customers, leading to more business in the long run.
Types of Event Marketing
Online events.
Webinars.
Virtual events.
Livestreaming events.
Physical events.
Trade shows.
Conferences.
Seminars.
Online Events
An online event is a live, interactive video broadcast that allows people from all over the world to participate in a single conversation. Participants can ask questions and engage with the speakers or other participants in real-time.
Events are hosted by someone with expertise in a particular topic and are open to anyone who wants to join. They can be used for anything from business training to learning about a new subject or exploring a new city.
Online events offer many benefits over traditional live events, including: 
No travel required 
No expensive tickets 
No need to leave your home or office 
Can attend from anywhere in the world 
Interactive, engaging experience 
Accessible to everyone
Webinars
A webinar (web-based seminar) is a presentation, lecture, or workshop transmitted over the Internet. It usually lasts from half an hour to two hours. Participants can watch the presentation live or access it later as a recording.
Webinars are becoming increasingly popular because they offer a convenient and affordable way to learn new skills or enhance your knowledge in a particular subject. They're also a great way to connect with other people who share your interests.
Virtual events
A virtual event is an online conference or trade show that allows participants worldwide to attend without leaving their homes or offices. Virtual events are growing in popularity in this increasingly digital world because they offer many benefits as traditional live events, such as networking opportunities, access to experts, and learning new information. Still, they are typically less expensive and more convenient.
Live streaming events
Livestreaming events are live broadcasts of concerts, speeches, or other special occasions streamed over the Internet to viewers worldwide.
They have become increasingly popular in recent years as a way for people to share important moments with friends and family who may not attend in person. They can also be an excellent way for businesses to reach a wider audience with their marketing messages.
Livestreaming platforms such as Facebook Live, YouTube Live, and Periscope allow viewers to interact directly with the broadcaster by leaving comments and asking questions. This makes it feel more like they are attending the event themselves.
Physical events
Physical events (aka in-person events) are occurrences that can be observed and measured in the physical world. Some examples include the movement of planets in the sky, the falling of rain, and the change in temperature between night and day.
Trade shows
Trade shows are events where businesses can exhibit their products and services to potential customers.
Most trade shows are open to the public, and many of them have a special section reserved for industry professionals only. Trade show visitors can attend exhibitor presentations, meet with sales representatives, and learn about new products and services.
The cost of exhibiting at a trade show can vary depending on the size and type of event, but it's typically expensive. As a result, most businesses choose to exhibit only their best products and services at trade shows.
As a result, participating businesses frequently spend money on appealing booth layouts and product displays, implementing cutting-edge techniques such as custom advertising inflatables and digital displays. Custom advertising inflatables will attract attention, boost brand recognition, and establish a distinctive and interesting setting that stands out among the crowd at trade shows.
Additionally, digital displays are versatile enough to display multimedia information, interactive presentations, and real-time updates. Businesses may stand out from the competition by combining several innovative solutions to create a powerful visual impact.
Conferences
Conferences are gatherings of people who share a common interest or profession. For example, conference participants might include experts in a particular field, businesspeople, students, or professionals from related industries.
Conferences allow participants to learn about the latest advances in their field, network with others in their industry, and find new opportunities. They can also be a source of inspiration and motivation, offering attendees the chance to hear from successful people in their field.
Seminars
Seminars are speeches or presentations given to a small group of people. They are usually more in-depth than a lecture, and the speaker will often take questions from the audience.
Seminars can be used to introduce new material, discuss research findings, or share ideas. In addition, they can be helpful for networking and for building relationships with other professionals.
The Event Marketing Process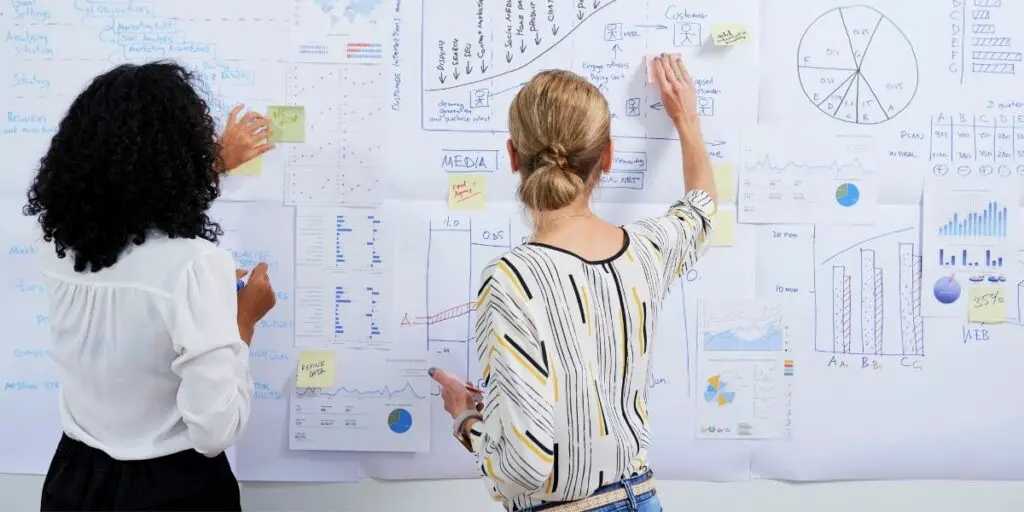 The event marketing process can be summarized into five steps:
Identifying your target market.
Creating a marketing strategy.
Developing promotional materials.
Arranging for event venues and speakers.
Finally, orchestrating the execution of the event.
Let's take a closer look at each step.
1. Identifying Your Target Market
The first step is to identify your target market. This involves researching your audience and understanding their needs, wants, and interests. Once you know your target market, you can develop messaging that resonates with them.
2. Creating a Marketing Strategy
The second step is to create a marketing strategy. This involves setting goals and determining the channels you'll use to reach your target market. Again, it's essential to have a clear plan of action to reach your target audience effectively.
3. Developing Promotional Materials
The third step is to develop promotional materials. This involves creating an event website, designing marketing collateral, and drafting press releases. It's essential to create high-quality materials to capture people's attention and generate interest in your event.
4. Arranging for Event Venues and Speakers
The fourth step is to arrange for event venues and speakers. This involves finding the right venue and securing speakers who can deliver valuable content to your audience. It's essential to select a spacious venue to accommodate your guests and find speakers knowledgeable about your topic of interest.
5. Orchestrating the Execution of the Event
The fifth and final step is to orchestrate the execution of the event. This involves setting up event logistics, tracking attendance, and handling customer feedback. It's essential to ensure that everything runs smoothly, so your guests have a positive experience.
By following these five steps, you can successfully market your event and generate interest from your target audience. In addition, by using the proper channels and promotional materials, you can reach your target market and increase attendance at your event.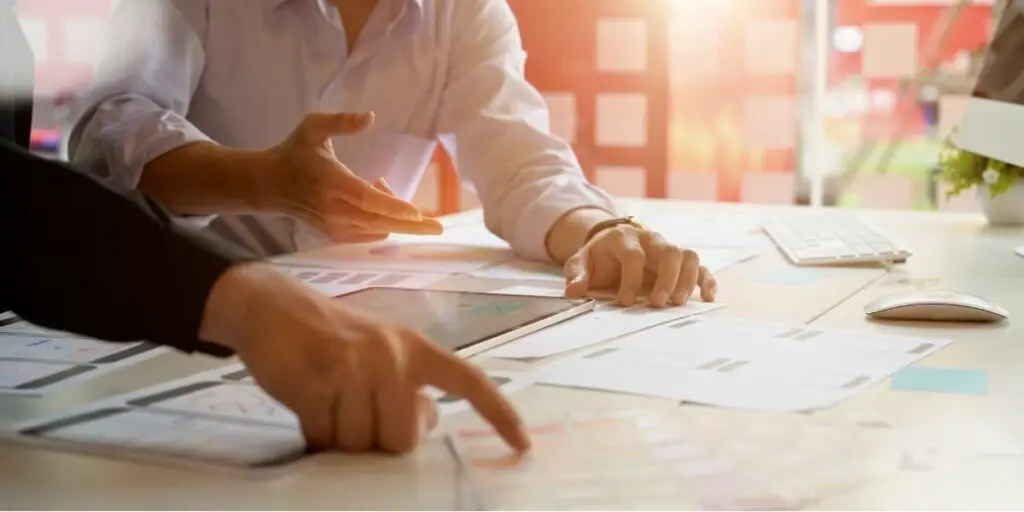 What is an Event Marketing Strategy?
An event marketing strategy is an event marketing plan that outlines how you will market your event. It should include a description of your target audience, marketing goals, and tactics to achieve those goals.
Your event marketing strategy should also include a budget and timeline. In addition, you may consider hiring a professional marketing firm to help you with your campaign.
Event Marketing Strategies
Share Press Release With The Media
Early Bird Registrations
Effective Pre-Event Promotions
Social Media Marketing
Content Marketing
Paid Channels
Email Marketing
When you're ready to launch your event, you'll want to share a press release with the media. This document will announce your event to local journalists and editors who may be interested in writing about it. Make sure your press release is well-written and error-free to generate the best results. It should also be newsworthy so that reporters will see it as something worth writing about.
Create a list of local newspapers, magazines, and other publications that cover events in your area to get started. Next, send your press release to the appropriate contacts at each outlet. You can find contact information on the publication's website or with a quick Google search.
Finally, follow up with reporters who have shown interest in your event. Let them know what's happening and provide any additional information they may need. By working with the media, you can generate more awareness for your event and attract more attendees.
Early Bird Registrations
Another way to generate buzz for your event is to offer early bird registrations. This will allow people to save money (or get some other perk) by signing up before the official launch.
Create an early bird registration campaign, set a deadline for registrations, and create a landing page where people can sign up. You'll also need to create a marketing campaign to promote the offer.
Make sure you announce the early bird registration deadline on your marketing channels, including your website, social media pages, and email list. You can also run ads or send a press release to let people know about the offer.
You can encourage more people to sign up for your event by offering early bird registrations. Plus, it can help create a sense of urgency and generate excitement among potential attendees.
Effective Pre-Event Promotions
Pre-event promotions are another great way to get people excited about your event. These activities can include anything from online contests to show announcements.
To run successful pre-event promotions, you'll need to create a marketing plan and set some goals. Your goals could include:
Increasing awareness for your event.
Getting people to sign up for early bird registrations.
Simply generating buzz on social media.
Once you have your goals in place, it's time to start creating content. This content can take many forms, such as blog posts, social media posts, or videos. Make sure you promote your content on all channels and ask your friends and followers to share it.
You can also run contests and giveaways to get people excited about your event. This type of promotion is a great way to generate leads and attract new attendees.
Just be sure to have a plan for collecting contact information from participants.
Social Media Marketing
One of the best ways to promote your event is through social media. This channel allows you to reach many people quickly and easily.
To create a successful social media campaign, you'll need to develop a strategy. This strategy should include a mix of posts that will interest people in your event.
For example, you can post images of the venue, the speakers, or past events. You can also share quotes from attendees or articles about the event. Be sure to use relevant hashtags so that your posts will show up in search results.
In addition to posting regular content, you should also run ads on social media. This is a great way to reach more people and drive them to your website or landing page.
By using social media, you can reach many people quickly and easily. In addition, you can also use this channel to run ads, which will help you reach even more people.
Related: Social Media Marketing
Content Marketing
Content marketing is another great way to promote your event. This approach involves creating and sharing content relevant to your target audience.
To create compelling content, you'll need to do some research. Find out what people are interested in and create content that addresses their needs. You can also create content around the theme of your event.
Once you have your content created, it's time to promote it. You can post it on your website, blog, and social media pages. You can also distribute it through email newsletters and other channels.
You can reach many people and generate interest in your event by using content marketing. Plus, you'll build your brand and establish yourself as a thought leader in your industry.
Paid Channels
If you want to reach many people quickly, you can also use paid channels. This approach involves using advertising platforms such as Google AdWords or Facebook Ads.
To create successful ads, you'll need to make a compelling offer and a target audience. You'll also need to create ad copy to inspire people to take action.
In addition, you'll need to create a landing page that will capture leads. This page should be designed to convert potential attendees into actual attendees.
Email Marketing
Email marketing is another great way to promote your event. This approach involves sending emails to people who are interested in your event. Almost 66% of event managers say email campaigns are the most effective tool for event promotion.
To create an effective email campaign, you'll need to collect email addresses from people interested in your event. Then, you can run a contest or giveaway or ask people to sign up on your website or landing page.
Once you have a list of email addresses, it's time to start sending emails. Your emails should be designed to generate interest in your event. For example, you can include images, videos, and quotes from past events. You can also have a link to your website or landing page.
Key Components Of Effective Event Marketing Strategies
When it comes to Event Marketing, it's important to think about the event's overall goal and then devise a strategy that will help you achieve that goal. Some key components of an effective Event Marketing strategy include:
Creating a clear and concise message about the event resonates with your target audience.
Develop a plan for reaching your target audience through various marketing channels.
Creating engaging promotional materials that will entice people to attend the event.
Planning and implementing effective publicity efforts to generate buzz about the event.
Ensuring that all aspects of the event are well organized and run smoothly on-site.
How do event organizers define success?
Event organizers typically measure event marketing success regarding the number of attendees or ticket sales. They may also track social media metrics such as the number of impressions or shares their event generates.
Additionally, they may look at how much buzz their event creates online or offline. But, ultimately, success is usually measured by whether the event met its goals.
Final Thoughts
Event marketing serves as a crucial bridge between businesses and their potential customers. It creates an engaging, immersive experience that goes beyond typical advertising strategies. Whether it's online webinars, trade shows, or social media campaigns, event marketing has the potential to create a meaningful, personal connection with your audience.
The process may seem daunting but with a well-planned strategy, it's manageable and rewarding. Techniques such as early bird registrations, pre-event promotions, social media and content marketing, paid channels, and email marketing can be highly effective.
To sum up, event marketing isn't just about promoting a product or service. It's about creating memorable experiences that leave a lasting impact, strengthening the relationship between your brand and your audience, and fostering long-term business growth.
FAQs
What exactly is event marketing?
Event marketing is a promotional strategy that involves face-to-face contact between companies and their consumers at special events like concerts, fairs, and sporting events. Brands use event marketing to reach consumers through direct hand-to-hand sampling or interactive displays. The practice works because it engages consumers while they're in a willing, participatory position.
How does event marketing differ from other types of marketing?
Unlike other forms of marketing which often involve one-way communication (like a television ad), event marketing allows for a more interactive and personal experience between the brand and the consumer. This can lead to a deeper connection and understanding of a brand's value proposition. Moreover, event marketing often provides immediate feedback and reactions, making it a valuable tool for market research.
Why is event marketing important for a business?
Event marketing is critical for a business because it allows for direct interaction with consumers, which can create a more personal and memorable experience. This can lead to higher customer satisfaction, increased brand loyalty, and word-of-mouth referrals. Additionally, events can generate media coverage, providing added value in the form of increased brand exposure.
What are some effective strategies for successful event marketing?
Successful event marketing strategies can vary widely depending on the event and audience, but some common tactics include: making the event interactive to engage attendees, using social media to generate excitement and participation before, during, and after the event, providing valuable content or experiences that attendees can't get elsewhere, and utilizing a clear call-to-action to guide attendees towards a desired outcome, such as purchasing a product or signing up for a service.
Can event marketing be used effectively in a digital context, like virtual events?
Absolutely! As the world becomes increasingly digital, so too does event marketing. Virtual events allow for global participation, often at a lower cost than traditional in-person events. For these events, businesses can use webinars, live streams, or interactive sessions on social media. Though the strategies may change a bit – for example, focusing more on digital engagement tactics – the core principles of creating an engaging, interactive experience that connects consumers with your brand remain the same.