Disclaimer: We sometimes use affiliate links in our content. For more information, visit our Disclaimer Page. 
CRM (customer relationship management) is a business system to manage and analyze customer interactions. CRM benefits businesses of all sizes by helping them better understand their customers and build strong relationships with them.
This article will outline the top ways that CRM can benefit your business. Then, we'll show you how CRM can help you achieve your goals by improving customer relationships to increasing campaign effectiveness.
What is CRM software?
CRM software or customer relationship management system is a type of business software that helps companies manage their customer data. It includes features for storing contact information, tracking interactions, and managing sales and marketing processes. It is the central hub for managing your leads and contacts, a tool to measure campaign effectiveness and generate insightful business reporting.
CRM software can improve customer service, sales, and marketing efforts. Additionally, it can help businesses better understand their customers and identify areas for improvement.
When used correctly, CRM software can be a valuable tool for any business. Having a CRM in place lets you have visibility into all customer interactions, no matter which team member they are working with. This helps build customer loyalty and improves customer retention.
Related: Best Free CRM Software
CRM Benefits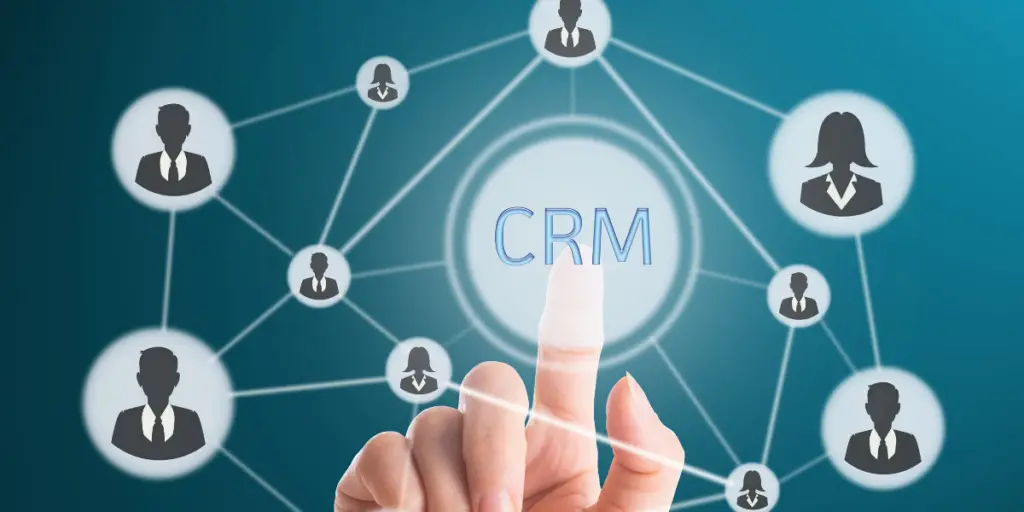 Here are just some of the benefits of using a CRM system:
1. Better customer service
Customer service is the backbone of any business. Satisfied customers are more likely to return and refer others, while unhappy customers can damage a company's reputation with just a few words.
A good CRM helps businesses keep track of all customer interactions so that no question or request goes unanswered. The system also allows companies to track customer satisfaction levels and identify areas for improvement.
A free CRM provides tools that help track customers via acquisitions, interactions, and behaviors. This data can then be used to understand customer needs better so your business can provide the products or services they want.
Additionally, a CRM system helps you build deeper relationships with customers by giving you the ability to track their preferences and purchase history. By understanding what your customers need and want, you can give them a personalized experience that will keep them coming back for more.
2. Provides a single view of the customer
With all the customer data in one place, businesses can see what products or services customers have purchased and their contact information, purchase history, and other relevant data. This helps companies better understand their customers' needs and tailor their offerings accordingly.
3. Increased customer sales
As customer data is centralized and easily accessible, sales representatives have everything they need to provide quick and accurate quotes and close more sales deals.
With features like automated lead management and email marketing integration, businesses can nurture leads and close more deals with less effort. As a result, CRM companies can see a significant increase in customer sales and overall profitability.
4. Enhance marketing efforts
CRM can help businesses enhance their marketing efforts by providing data-driven insights that can improve campaign & sales performance. Companies can identify trends and target customers more effectively with access to customer data.
Moreover, the automation features of CRM can help reduce the amount of time spent on repetitive tasks, freeing up staff to focus on more strategic initiatives. Ultimately, these benefits can help businesses achieve better marketing results and improve customer relationships.
5. Automate the Boring Stuff
A CRM can help you navigate your day-to-day interactions with ease by doing many of your most repetitive and everyday tasks for you. This allows you to manage your business efficiently, knowing that your tasks are being completed in an automated fashion.
You'll never have to worry about forgetting a task or letting something fall through the cracks again. Instead, you spend less time on administrative work and more time developing relationships with your customers by automating routine tasks.
6. Segment customers
By dividing your customer base into different categories, you can create targeted marketing campaigns that reach the right people with the right message.
You can also track how each campaign performs and use that data to tweak your strategies for maximum results.
Additionally, segmented customer data can help you understand your customers' needs and preferences, improving customer service.
CRM software makes it easy to create and manage segments; all you need is customer data (e.g., name, email address, purchase history) and a few simple rules about grouping your customers.
There are many different ways to segment customers, so you can tailor your approach to match your business's needs. Some typical customer segmentation strategies include:
Location-based segmentation: Grouping customers by geographic location, such as country or state, can be helpful for businesses that want to target specific regions. This can be useful for companies that want to target particular regions or customers near a physical store.
Demographic segmentation: Group customers by their age, gender, income level, or other demographic factors. This can be useful for businesses that want to target specific groups of people with their marketing campaigns.
Behavioral segmentation: Group customers by interacting with your business, such as their purchase history, website activity, or email engagement.
Psychographic segmentation: Group customers by their personality, values, lifestyle, or other psychological factors. It can help businesses target customers with similar interests or who are likely to be interested in particular products or services.
7. Automate data entry
This CRM helps business owners save time by automating the data entry process. With a CRM, all of your contact information is centralized, so you don't have to enter it in different areas across your social media accounts, website, and more.
Using CRM as an online marketing strategy tool can spend less time on tedious work and more time developing creative ideas that will help your business grow.
8. Automated sales reports
Sales reports can be time-consuming and tedious to generate manually. With a CRM platform, automated sales reports can be easily generated with the push of a button.
This feature provides you with an accurate and up-to-date overview of your sales pipeline, so you can track your progress and make adjustments as needed.
Automated sales reports also help you identify any potential problem areas to address them before they become issues.
9. Facilitates communication between team members
By tracking all customer interactions in one place, everyone on the team can easily stay up-to-date on what's going on. This also makes it easier to collaborate on projects and provide better customer service.
Additionally, most CRMs include a messaging feature that allows team members to communicate directly without leaving the CRM.
This is a great way to keep everyone in the loop and ensure that no customer inquiries fall through the cracks.
10. Efficient Employees
When tasks are given to employees with CRM systems, they can be sure the task is being completed and know to whom they have to give it.
If something goes wrong or changes midway through the process, that employee updates their status on the project in one app.
The CRM also tracks how long an employee spends on a task and how much time is left to manage their workload better.
11. Higher productivity and efficiency
For busy business owners, time is everything. CRM can help you capitalize on the moments when you are most effective: from planning and strategizing before each campaign to focusing your attention on critical tasks during their execution.
With a single dashboard for all interactions with prospects, customers, and contacts within your organization, you can see how each initiative is performing and make necessary adjustments on the fly.
The result is a more streamlined, cohesive operation that can confidently take on more significant projects and opportunities.
Having all your customer data in one place also ensures that no leads are falling through the cracks – giving you a better chance to close every deal that comes your way.
12. Organize contact data
CRM helps you track your data and identify which customers are worth the most for your business.
With all CRMs, you can create a contact database using fields containing information such as company name, email address, physical address, or phone number.
Then you can use this list to easily access all contacts with one click instead of flipping through pages of a phone book or directory.
You can also export this information into different formats for mass emailing, direct mailing, or telemarketing campaigns.
13. Identify and Convert More Leads
Too many businesses spend valuable time and money chasing leads that never convert. A CRM can help you identify and nurture the most promising leads to focus your efforts on the ones with the greatest potential.
With a CRM, you can also track customer interactions and engagements over time to see which marketing strategies are working and which ones need to be tweaked.
Using a CRM to convert more leads allows you to get the most out of your marketing budget and see a real return on investment.
14. Keep the same software as your company grows
Maintaining consistency is vital for your company's image and operations. As your business grows, it becomes more and more essential to have a system in place to keep up with the increased demand.
A CRM is one of the best ways to ensure that you can keep track of all of your customer data and interactions, no matter how large your company gets.
This will help to avoid any confusion or miscommunication between departments and customers. A CRM is a valuable tool for any business, no matter how big or small.
15. Better protection of data privacy
CRM systems help organizations protect the privacy of their customers' data. By centralizing customer information in a secure system, companies can ensure that only authorized employees access sensitive data.
CRM systems also allow businesses to track customer interactions and transactions, which can help protect against fraud. In addition, by using CRM solutions, organizations can ensure that they comply with data privacy laws and regulations.
What are the disadvantages of CRM systems?
Though CRMs are an excellent tool for businesses, they also have disadvantages. For example, if there is a lack of business intelligence in the system, it is difficult to know how many leads you need to reach your target number of conversions or sales.
As more marketing initiatives become automated through software like HubSpot and Salesforce Marketing Cloud, there is an increased reliance on CRMs for lead management and pipeline tracking.
If your team is not adequately trained in using the CRM, it can decrease efficiency and sales rather than increase them.
Another disadvantage of CRMs is that they can be expensive. Many systems have a wide range of pricing options, so it is crucial to find one that fits your company's budget.
In addition, the time and effort it takes to set up a CRM can be daunting for some businesses. However, these disadvantages can be overcome with the proper training and support.
Related: Client Management Software for Small Business
5 Types of CRM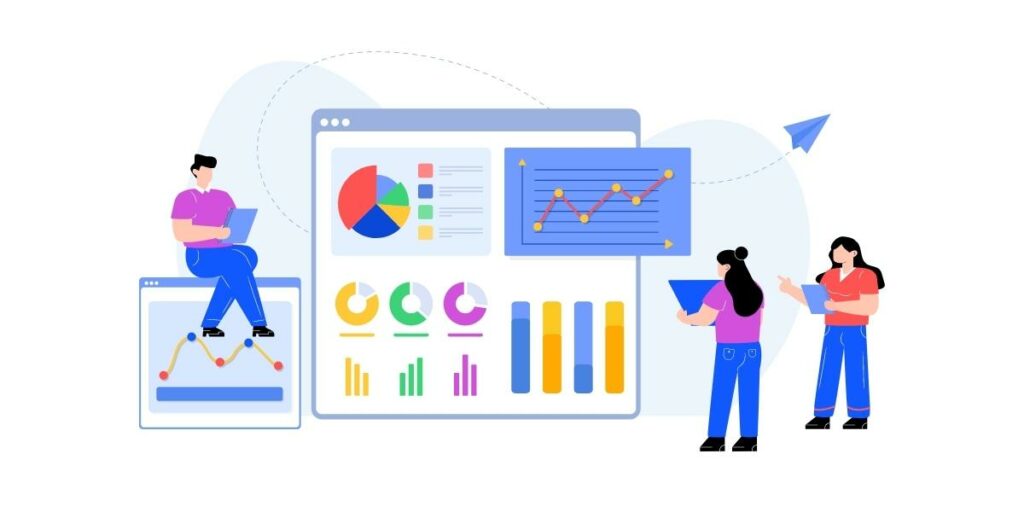 There are many different types of CRM software on the market. But which one is best for your business? Here are five types of CRM software to consider:
1. Operational CRM
Operational CRM is a type of CRM that focuses on automating business processes and workflows.
It helps companies organize and manage their operations more effectively, increasing efficiency, productivity, and profitability.
Operational CRM often includes tools for managing customer data, contact information, sales processes, and marketing campaigns.
2. Analytical CRM
Analytical CRM is a type of CRM that focuses on data analysis. It helps businesses understand how their customers interact and make decisions based on that data.
This type of CRM can be extremely helpful in determining where to focus marketing efforts, what products to develop or improve, and how to serve existing customers better.
3. Collaborative CRM
Collaborative CRM is a type of CRM that enables multiple users to access and interact with contact data simultaneously.
Collaborative CRM is useful for companies with a sales team as it allows them to track the progress of potential deals and provide real-time updates to their manager. It can also be helpful for customer service teams, as they can collaboratively resolve customer issues.
4. Campaign management CRM
Campaign management CRM is a type of CRM that helps businesses track and manage their marketing campaigns.
It provides tools for creating and tracking campaign goals, budgeting, scheduling tasks and resources, monitoring results, and analyzing data to optimize future campaigns.
Campaign management CRM can help businesses of all sizes improve their marketing efficiency and ROI.
5. Strategic CRM
Strategic CRM is a type of CRM that integrates data with a strategy to provide users with an in-depth view of performance metrics.
Strategic CRMs specialize in analytics, often providing insights that companies could not otherwise see without the help of a dedicated analyst.
Businesses can analyze their customers with strategic tools, understand which marketing and sales channels are most effective, and predict future trends.
Related: Types of CRM Software
Conclusion
CRM can help your business in many ways, but it's crucial to find the system that will work best for you. By understanding how CRM works and what it can do for you, you're on your way to improving customer relationships and seeing an increase in campaign effectiveness and more.
We hope this article has given you a good understanding of how CRM works and how it can benefit your business. If you have any questions, please share and comment below!