Choosing the right CRM software can be difficult, especially with all of the different options available in the market.
Not only do you have to worry about what type of CRM software to choose, but you also have to make sure that it is the right fit for your business. You don't want to invest in CRM software that doesn't meet your needs and goals.
In this blog post, we will take a look at the different types of CRM software so that you can make an informed decision about which one is right for your business. We will discuss the benefits of each type of CRM software and help you decide which one is best for you.
What is CRM software?
A Customer relationship management software helps businesses manage their interactions with current and potential customers.
It stores contact information, tracks communications, manages sales leads, organizes customer data, and assists in marketing campaigns. In addition, CRMs can be used by a company to analyze its interactions with customers across all channels, such as email, social media, phone calls, and live chat.
Moreover, a CRM system can also help the sales teams be more efficiently organized, manage their pipeline, & track the progress of deals.
CRM software can be a great addition to any business and help it grow. It is an essential tool for managing customer data, communications, and leads.
It can also help businesses better understand their customers and what they want. As a result, companies can create more effective marketing campaigns tailored to meet their customers' needs.
Related: Best Free CRM Software
5 types of CRM software
There are many types of CRM software on the market, but which one is right for your business? Here are five of the most popular types:
1. Operational CRM
Operational CRM software is designed to manage customer interactions across all digital and traditional channels. It typically includes features for managing customer data, contact lists, sales pipelines, and marketing campaigns.
Most importantly, it enables companies to quickly and efficiently respond to customer inquiries and requests in a coordinated manner across all departments.
This can improve customer satisfaction levels and help to build long-term customer relationships.
Operational CRM software is a good choice for businesses that want to improve their customer service levels and build strong customer relationships.
However, it is important to note that this type of CRM software can be complex and expensive to implement. As such, it may not be the best choice for businesses that are just starting or those with limited resources.
Features of Operational CRM
Sales automation
Sales automation is a crucial feature of Operational CRM systems. It allows businesses to automate the sales process by configuring workflows and routing rules that determine how leads are handled and passed along.
This ensures that leads are followed promptly and that no opportunities are missed.
Sales automation can also keep track of customer interactions and records and generate reports on sales performance.
Marketing automation
Marketing Automation features in the Operational CRM software offer insights on buyer behavior, so you can deliver relevant and timely emails, texts, and push notifications that increase sales and improve customer retention.
When a potential or current customer interacts with your business, marketing automation can help you create a more personalized experience that increases the chance of conversion or sale.
It does this by tracking interactions (such as website visits, opens of emails and other communications, social media engagement, etc.), then using that data to create and send highly customized messages.
Service Automation
Service Automation is a feature of Operational CRM software that allows businesses to automate their service processes.
This can include automating fulfilling customer orders, responding to customer inquiries, and managing customer relationships.
Service Automation can help businesses improve their customer service efficiency and reduce the amount of time they spend on customer service tasks.
As a result, businesses can focus on more strategic tasks and improve their customer service levels.
Service Automation is an important feature of Operational CRM software and should be considered when selecting a CRM system for your business.
2. Analytical CRM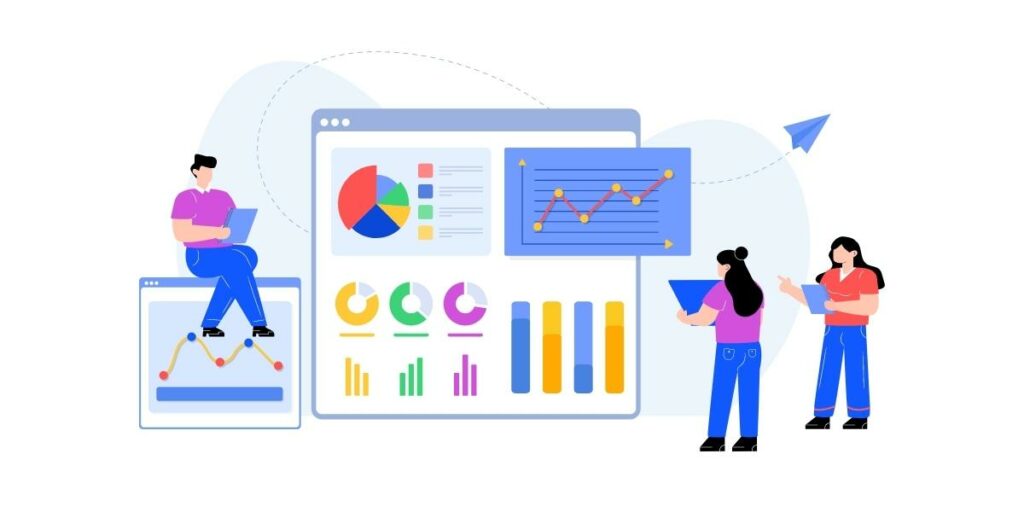 Analytical CRM software is a system for collecting and storing data that can be used to track its usage.
The information is collected from the company's employees and potential or current customers, manufacturers, suppliers, etc.
Email messages received by clients in response to their inquiries are automatically stored with other details of the interaction on the CRM system.
This allows organizations to keep track of all customer contact, both successful and unsuccessful.
The analytical data can be used to understand what marketing campaigns are working, where the company's strengths and weaknesses lie with customers, what products or services are in demand, how pricing affects sales, etc.
The output from an online analytical processing system can take the form of graphs, charts, and reports.
Related: Zoho Analytical CRM Review
Features of Analytical CRM Software
OLAP tools
Analytical CRM software provides OLAP tools that allow users to analyze data quickly and easily. This type of software is ideal for businesses that need to make quick decisions based on large amounts of data.
The OLAP tools allow users to slice and dice the data in various ways to get a comprehensive understanding of what is happening within their business.
OLAP tools can be used to create reports and graphs, which can then be used to make informed decisions about the future of the business.
The analyzed data can include anything from customer data to sales data. With OLAP tools, businesses can get a clear picture of what is happening within their company and make changes as needed.
Data Mining
Data mining is the process of discovering patterns in large data sets. This is done by using sophisticated algorithms to sift through and analyze data. The end goal is to find actionable insights that can be used to make informed business decisions.
Analytical CRM software is specifically designed for this purpose. It comes equipped with powerful tools that allow you to extract insights from your data. This can be done in real-time so that you can make decisions on the fly.
Data mining is a critical component of any business. It allows you to understand your customers and their behavior. This, in turn, helps you create better products and services that meet their needs.
Account-Based Marketing
Analytical CRM software with an Account-Based Marketing feature can help you to segment your customers and target them with more relevant content and offers.
ABM allows businesses to focus their marketing efforts on a specific set of high-value customers, resulting in increased sales and better ROI.
It is essential to have accurate customer data to identify and target the most promising leads.
With ABM, you can create custom marketing programs based on customer demographics, interests, and buying behavior. You can also track your success rates and measure the return on investment for each campaign.
3. Collaborative CRM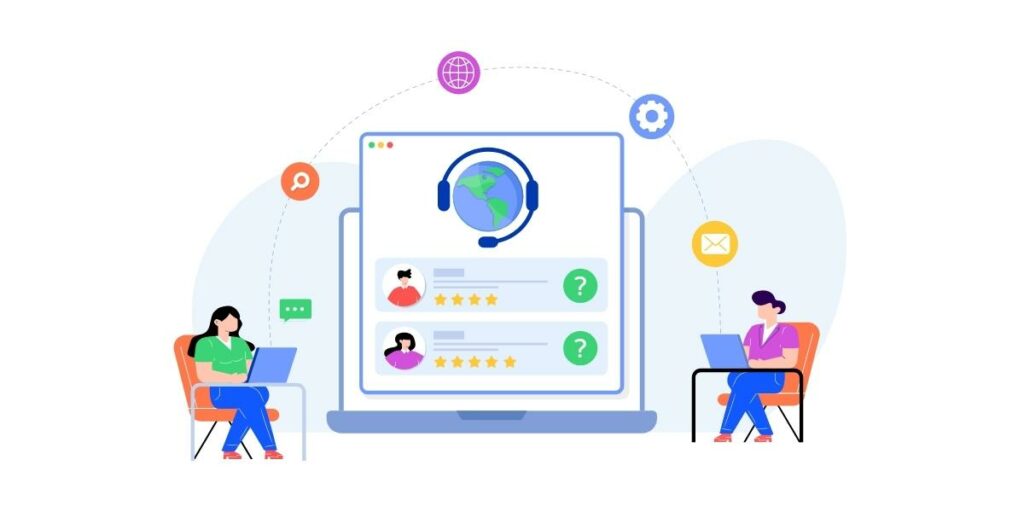 A Collaborative CRM is a type of CRM software that allows multiple users to simultaneously access and edit customer data. It helps users seamlessly work with teammates on the same project to achieve success.
Employees in all departments can quickly share information and ideas for a more cohesive company.
It enables the field and sales team to have an up-to-the-minute view of the needs and wants of their clients and customers so that they can provide the best possible service. It can also help reduce the chances of errors when entering or updating customer data.
Features of Collaborative CRM
Interaction Management
Interaction management is a critical component of collaborative CRM. It allows businesses to manage all customer interactions, from initial contact to purchase and after-sales service.
This helps to ensure that no customer interaction is missed and that all customer data is centrally stored and easily accessible.
Interaction management also helps businesses track marketing campaigns and measure the return on investment of each campaign. It can also help companies identify customer trends and adapt their marketing strategies accordingly.
Channel Management
Channel Management is where you can store contacts from all your different channels in one central space.
From there, you'll have the tools to manage and interact with them just like any other contact on your list – with threaded conversations for easy follow-ups and task management right in the channel's message box.
This way, you don't need to switch between different tabs and windows to keep track of all your interactions. You can also see a unified view of all your conversations with customers, no matter what channel they started.
This is an especially powerful feature for businesses that use multiple channels to communicate with their customers – like phone, email, social media, and chat.
With Channel Management, you can easily keep track of all the interactions you've had with a customer and see the big picture of your customer's journey with your business.
Plus, it makes it easy to follow up on any conversations that might have been started in one channel but continued in another.
4. Campaign Management CRM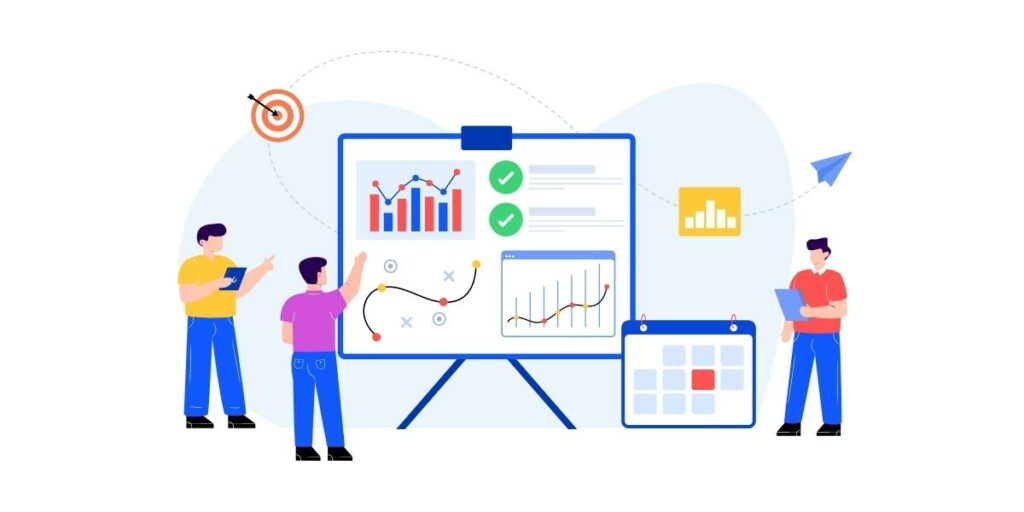 Campaign management CRM allows businesses to manage, execute and analyze their marketing campaigns. It provides a centralized platform for all campaign-related data, including contacts, leads, budgets, and results.
The software helps businesses track the progress of each campaign and make adjustments as needed. As a result, companies can achieve better results with less wasted effort by optimizing campaigns in real-time.
This type of CRM is especially beneficial for businesses with complex marketing operations, multiple products, services, or a large customer base.
Campaign management CRM can create and track targeted marketing lists, segment customers by criteria such as location or purchase history, and customize campaigns for each segment.
The software also allows businesses to measure the return on investment (ROI) for each campaign to determine the most successful ones.
Features of Campaign Management CRM
Campaign builder
The Campaign Builder plugin makes it easy to launch and manage your online marketing campaigns directly within the CRM.
You can quickly create personas, identify opportunities, target specific users with ads or content based on their interests, segment results by demographics like age and location, and track campaign performance with a robust reporting suite of graphs.
Targeting and segmentation
Campaign management CRM helps you target and segment your customers for more effective campaigning. It allows you to divide your customer base into specific categories based on your chosen criteria, such as demographics, interests, or past behaviors.
This information is used to customize the content of your campaigns to be more relevant and interesting to the recipients.
Additionally, it helps you track your campaigns' success more effectively, so you can fine-tune them for even better results.
Analytics and reporting
The Campaign management CRM provides detailed analytics and reporting to track the success of your campaigns and see how they are affecting your bottom line. With this information, you can fine-tune your strategies to ensure maximum ROI.
The report includes clicks, opens, unsubscribes, bounced emails, and more. This allows you to gauge the effectiveness of each campaign and make better decisions about where to allocate your resources.
5. Strategic CRM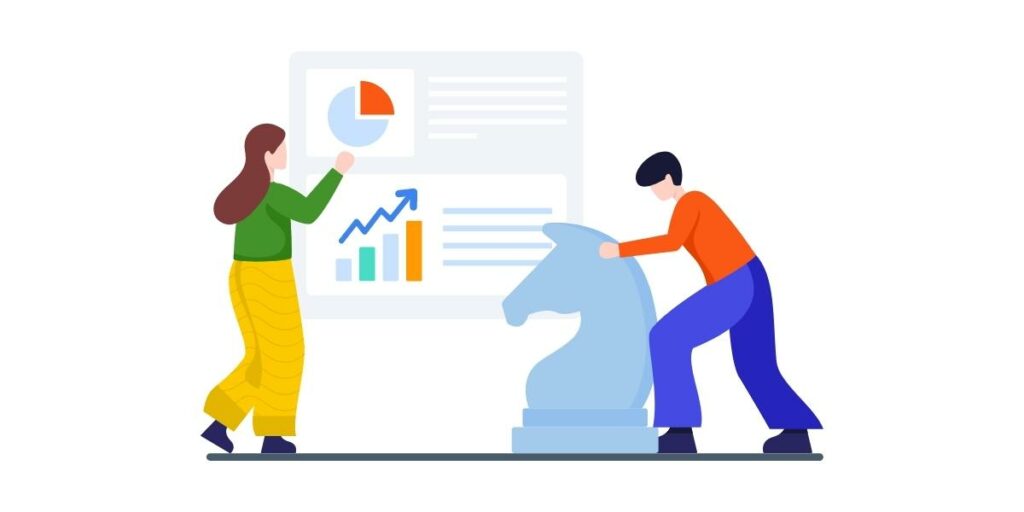 Strategic CRM is a comprehensive, cloud-based solution that enables businesses to manage customer interactions and data throughout the customer lifecycle.
It offers marketing automation, sales force automation, customer service and support, and social media engagement.
It provides data analysis to track trends and make better decisions about allocating their resources.
This allows businesses to focus on the most important – bringing in more customers and increasing revenue.
This allows businesses to connect with their customers personally and create long-lasting relationships. Strategic CRM is best for companies that want to manage their customer interactions and data in one place.
Features of Strategic CRM
Customer experience management
The Strategic CRM includes a customer experience management (CEM) feature that allows you to track all interactions with your customers, from the first contact through purchase and after-sales service.
This gives you an overview of your customer's entire history with your company, so you can see which marketing and sales tactics are most effective and provide the best customer experience. CEM also allows you to track customer satisfaction levels and identify areas you need to improve your service.
Customer support
Customer support is one of the essential features of a Strategic CRM. Businesses can manage and track customer interactions, complaints, and escalations with it.
This information can improve customer service and resolve any issues that may arise. Moreover, customer support allows businesses to keep track of their customers' contact history, preferences, and other important information.
Field service support
The Strategic CRM offers powerful field service support features that allow companies to manage their service operations more effectively.
With the ability to track scheduled and completed appointments and work order history and status, businesses can optimize their field service operations for improved customer satisfaction and reduced costs.
In addition, the CRM's GPS-enabled mobile app enables technicians to update service tickets, receive updates and assignment notifications, and access customer data while on the go. This allows businesses to provide better service while keeping their technicians productive and informed.
Custom CRMs: How good are they?
Custom CRMs are software applications that allow businesses to track and manage customer interactions and data. They can be designed to meet specific needs and often include features not found in off-the-shelf CRMs.
Custom CRMs can be built using a variety of programming languages and may integrate with other business systems such as ERPs and marketing automation platforms.
Benefits of using a custom CRM:
Increased customer satisfaction, as the CRM can be tailored to meet the specific needs of your business
Improved data accuracy, as all customer data is stored in one place
Easier access to customer data for employees, which can help improve customer service
Increased efficiency, as custom CRMs often include features that streamline workflow
Factors to take into account when considering a custom CRM:
The size and complexity of your business
The amount of customer data you have
The number of employees who will be using the CRM
The type of customer interactions you want to track
The budget you have available
Related: Best Softwares for Small Business
Conclusion
Sales, marketing, and customer service are all essential for any company. However, each of these areas can be improved with the help of a CRM.
If you're looking for a CRM to help improve your sales, marketing, and customer service, then you should consider an operational CRM. Operational CRMs are designed to help streamline these areas of your business.
However, If you want to use complex data to understand your customers better, opt for an analytical CRM. These CRMs can help you gather and track customer data. This data can be used to improve your marketing and sales efforts.
And If you want to make business synchronicity and collaboration your main priorities, consider a collaborative CRM.
Collaborative CRMs are designed to help improve communication and collaboration between different business areas. This can help improve your overall efficiency.
No matter which type of CRM you choose, it's crucial to select one that best suits your needs. First, consider your business goals and objectives when making your decision. Then, choose a CRM that will help you achieve these goals.