Disclaimer: We sometimes use affiliate links in our content. For more information, visit our Disclaimer Page. 
Have you ever met someone for the first time and immediately knew that you didn't like them? You may not have been able to put your finger on why, but their personality just rubbed you the wrong way.
This is an example of a first impression. First impressions or initial impressions are incredibly important, and they can make or break your relationships with other people. This blog post will discuss what a first impression is and why it's so important!
What is First Impression?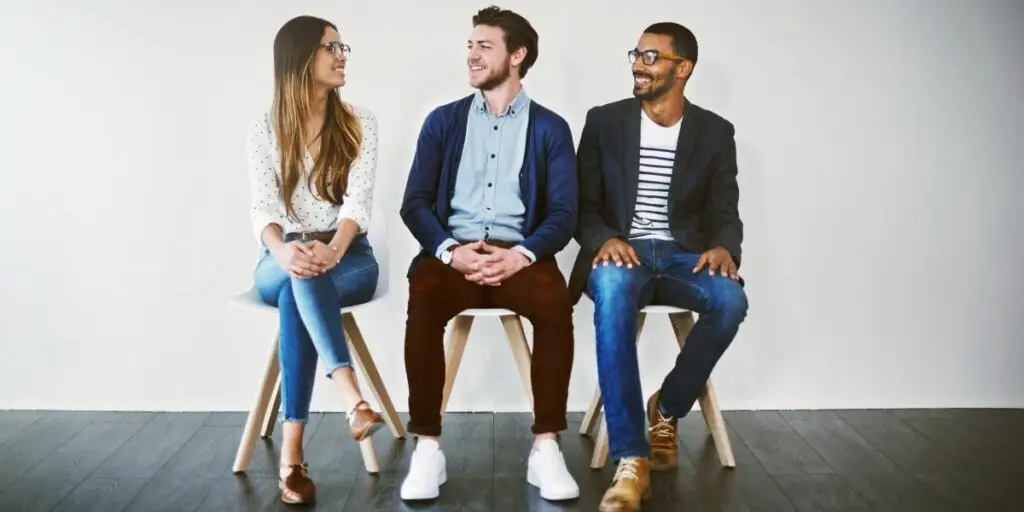 A first impression is the initial feeling or opinion that a person forms about someone else. It is often based on superficial factors, such as appearance, body language, and how a person is dressed. However, first impressions are vital because they can impact how we feel about someone for a long time. For example, if we meet someone who seems uninterested in us, we may be less likely to want to spend time with them in the future.
On the other hand, if we have a positive first impression of someone, we may be more likely to give them a chance, even if they don't seem perfect on paper. In either case, it's important to remember that first impressions are not always accurate. Just because we have a good or bad feeling about someone at first doesn't mean that they are necessarily a good or bad person. It's essential to get to know someone before making any personality judgments based on them.
Related: Impression Management
5 Reasons why First Impressions are important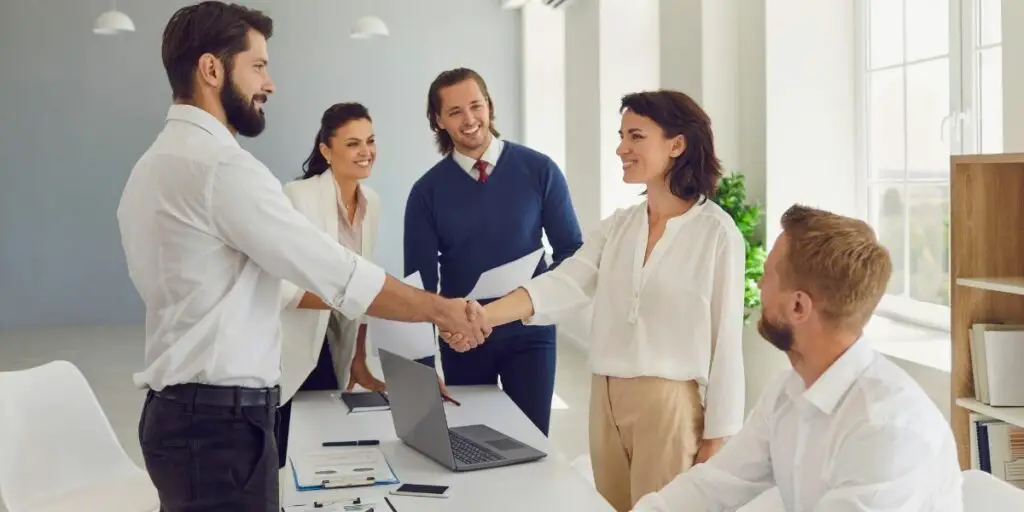 First impressions are important because they can:
1. Make you seem more trustworthy
If you're looking to make accurate impressions, there are some things you can do to seem more trustworthy. For example, making eye contact and smiling are ways to be friendly and open. In addition, speaking clearly and confidently will help you seem like someone worth listening to.
Finally, remember that your body language matters, too – try to keep your posture open and relaxed, and avoid crossing your arms or legs, which can make you seem closed off. If you can master these simple tips, you'll be well on your way to making a great first meeting that makes you seem more trustworthy.
2. Help you make friends more easily
You might not think that first impressions matter all that much, but the truth is that they can have a pretty significant impact on your social life. After all, if you meet someone who doesn't seem to like you very much, it's probably going to be pretty tough to become friends with them.
On the other hand, if you make a good first impression, it's easier to become friends with someone. So if you're looking to make new friends more easily, here are a few tips on how to make a great first impression:
Be yourself! This might seem like common sense, but so many people try to be someone they're not when they meet new people. Just be yourself, and the right people will like you for who you are.
Smile! Smiling is one of the easiest ways to make a fairly accurate first impression. In addition, it makes you seem friendly and approachable, which you want when meeting new people.
Be positive! No one wants to be around someone who is always negative and complaining. Try to focus on the positive things in life, and you'll make a much better impression on those around you.
First impressions matter more than you might think, so follow these tips, and you'll be making new friends in no time!
3. First Impression Says Everything
You know the saying, "you never get a second chance to make a first impression." This is especially true when meeting someone for the first time. How you dress, speak, and carry yourself says a lot about who you are and what kind of person people can expect you to be.
Such impressions are vital because they can make or break a potential relationship. For example, if you come across as rude, arrogant, or uninterested, the other person will likely write you off and move on. On the other hand, if you take the time to make a good first impression, you're more likely to form a lasting bond with the other person.
You can do a few key things to make a great first impression. First, be sure to dress the part. If you're meeting someone for a business lunch, it's essential to look professional and put together. Second, pay attention to your body language. Make eye contact, smile, and avoid crossing your arms or fidgeting. Finally, be sure to listen more than you speak.
4. Help you get jobs and promotions
The first impression you make on someone could be the difference between getting a job or being passed over. Studies show that employers often decide whether to hire someone within the first few minutes of meeting them.
So, what can you do to make sure you're making an excellent first impression? Here are a few tips:
Dress the part. It's important to dress for success whether you're going on a job interview or meeting a potential client. Wear clothes that are clean and pressed, and make sure your hair is well-groomed
Be on time. This one should be a no-brainer, but being late for an important meeting is a surefire way to make a wrong first impression.
Smile and make eye contact. A warm, genuine smile will put the other person at ease and help them see you as someone they can trust. In addition, making eye contact shows that you're interested in what the other person says.
Be a good listener. One of the best ways to make a good impression is to be a good listener. Pay attention to what the other person is saying, and ask follow-up questions to show that you're engaged in the conversation.
By following these simple tips, you can make sure you're making a great first impression every time.
5. Boosted self-esteem
First impressions are everything. How we present ourselves to others can either make or break a potential relationship. First impressions can also have a significant impact on our self-esteem.
A study conducted by psychologists at the University of Toronto found that people who were judged as attractive by strangers felt better about themselves and their lives overall. The researchers believe that this is because good-looking people are often treated better by others, leading to a higher sense of self-worth.
While it may seem shallow, the fact is that our appearance does matter. If we want to boost our self-esteem, it's essential to make sure that we're making the best possible first impression.
What is impression formation?
What is impression formation? In social psychology, impression formation refers to the processes by which different pieces of knowledge about another are combined into a global or summary impression. For example, when we first meet someone, we might form an impression of them based on their appearance, body language, and how they speak. We might also pick up on other cues, such as their tone of voice, facial expressions, and whether they smile.
Over time, we might revise our initial impression of someone as we learn more about them. For instance, we might discover that they have a great sense of humor or are good at problem-solving. Our overall impression of someone constantly changes as we encounter new information about them.
The Importance of First Impressions in Customer Service
All businesses rely on customers, and the quality of customer service is often the deciding factor in whether or not a customer will return. First impressions are crucial in customer service, as they can often be the difference between a one-time customer and a lifelong client. Therefore, it is essential to be friendly and professional when approaching a customer.
Smile, make eye contact and give a firm handshake. Be sure to thank the customer for their business and take an interest in their needs. By taking the time to create a positive first impression, you will increase the chances of developing a long-lasting relationship with your customers.
7 Ways to Make a Good 1st Impression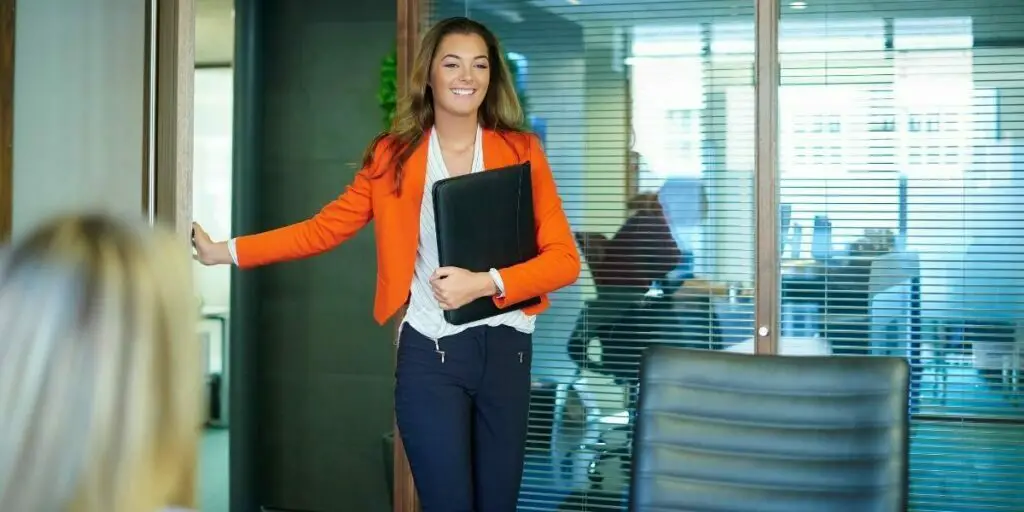 So, do you want to make a good first impression? Here are seven ways to do just that:
1. Body Language
Body language is a form of nonverbal behavior or communication in which physical attractiveness movements and expressions are used to convey messages. Although body language is often unconscious, it can be very revealing, conveying everything from excitement to boredom. For example, someone interested in a conversation may lean forward, make eye contact, and gesture frequently. In contrast, someone who is bored or uninterested may slouch, avoid eye contact, and fidget.
Similarly, changes in facial expressions can signal a wide range of impressions based on emotions, from happiness and surprise to anger and disgust. Paying attention to body language can help you better understand the feelings and intentions of others. It can also help convey your emotions, especially when verbal communication is not possible or desirable.
Related: Kinesics Communication
2. Show your interest
It's no secret that people like to talk about themselves. Studies have shown that the average person spends almost 60% of conversations talking about themselves. So, it should be no surprise that one of the best ways to make a good impression is to express interest in what others say. Asking thoughtful questions and making comments that show you've been paying attention can help boost your chances of making a positive impression.
This strategy can work well in any situation, whether at work or school. So, the next time you're looking to make a good impression, try showing interest in what others have to say. It just might help you leave a lasting impression.
3. Dress for the event
Your clothes say a lot about you. They can be a reflection of your taste, your style, and even your personality. For example, someone who is always well-dressed and put-together might be perceived as being more organized and detail-oriented. On the other hand, someone who likes to wear bright colors and patterns might be seen as being more outgoing and extroverted.
And someone who prefers comfortable, relaxed clothing might be viewed as more laid-back and easygoing. Of course, there are no hard-and-fast rules for fashion, and you should always dress in whatever makes you feel most comfortable. But it's worth considering how your clothing choices might be sending unintentional signals to the people around you.
4. Check your facial expressions
According to research, your facial expressions can say a lot about you to other people. For example, if you tend to display positive emotions like joy and happiness, others will likely assume you have positive personality traits. Additionally, they might find you more attractive. Not only that, but a happier facial expression could also help you come across as more trustworthy than if you had a neutral or angry expression.
This is because study participants rated people with happier expressions as more trustworthy and said they would be more likely to loan them money or vote for them. So, next time you're out and about, be mindful of your facial expressions and try to exude positivity!
5. Make Small Talk
We all know the feeling of awkward silence when we're stuck talking to someone we don't know very well. Small talk can sometimes seem like a pointless exercise, but it can be a valuable way to make a good first impression.
Talking about the weather or other mundane topics may not seem very exciting, but it can help to break the ice and make the conversation flow more smoothly. Plus, small talk can often lead to more meaningful conversations later on. So next time you're feeling tongue-tied, try making some small talk – it just might pay off in the end.
What is Person's perception?
Person perception is an important topic in social psychology because it helps us understand how we form impressions of other people. This includes how we form these impressions and the different conclusions we make about other people based on our impressions.
Person perception is important because it helps us understand why we sometimes judge others based on biases and assumptions. It also allows us to understand the formation of stereotypes and prejudice better. Person perception is a complex topic, but understanding it can help us to better interact with the people around us.
Related: Erving Goffman
Final Thoughts
Making a good first impression is essential because it can affect how others perceive you and influence how they treat you. You can do a few key things to make a positive impression, like dressing for the event, checking your facial expressions, and making small talk. Keep these tips in mind next time you're looking to make a good impression!
Do you have any other tips for making an excellent first impression? Please share them in the comments below!