Disclaimer: We sometimes use affiliate links in our content. For more information, visit our Disclaimer Page. 
In life, no matter who you are or what your profession is, there will be moments where messages will have to convey messages verbally. For example, you might be trying to make a sale in the workplace and persuade someone to buy your product. Or maybe you're making an argument in front of a judge and jury about why they should rule in your favor.
And when it comes time for the team meetings at work that could determine whether or not people get laid off, there will be lots of talking!
So what four types of verbal communication do we need?
This article will explore the different types of verbal communication in more detail and explain the difference between verbal and nonverbal communication.
1. Intrapersonal communication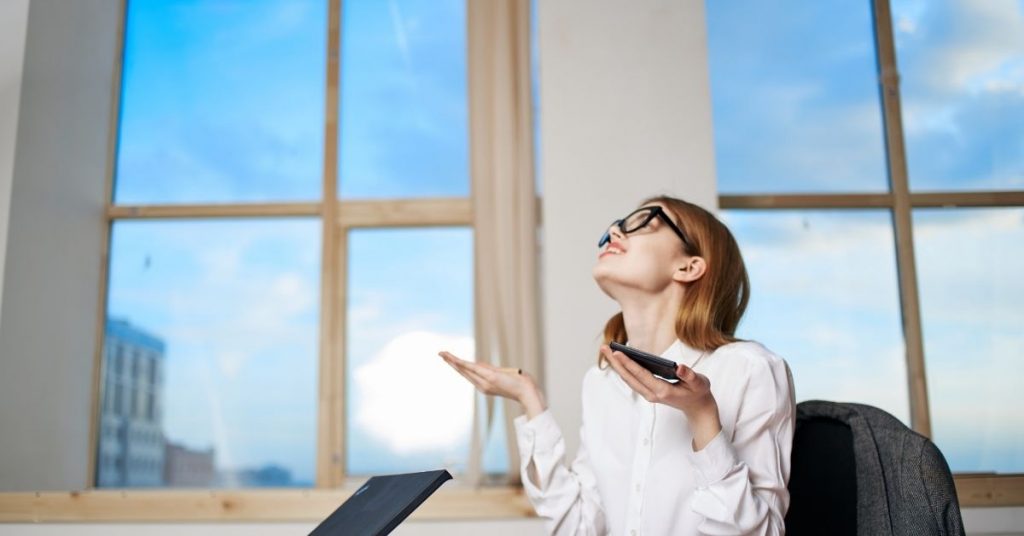 Intrapersonal communication is an inside conversation that you have with yourself. It's how we talk to ourselves, and it has a significant impact on our lives, emotions, and behavior. This form of communication consists of thoughts and silent conversations throughout the day. We all have conversations in our heads with or without realizing it!
This type of communication is crucial because it helps us understand our thoughts and feelings. In addition, these silent conversations can help us make decisions and set goals.
Related: The Importance of Intrapersonal Communication
2. Interpersonal Communication
Individuals involved in talking to each other, which requires excellent body language, pitch, and tone, are interpersonal communication. This type of communication is essential because it allows us to share our thoughts and feelings. It also allows us to build relationships and communicate effectively. This one-on-one conversation takes place in real life, on the phone, and through various other means.
This type of communication is crucial for developing our communication skills because it allows us to get along with others and learn how to share ideas effectively. It also helps us resolve conflicts when we understand each other's perspectives!
Related: The Importance of Interpersonal Communication
3. Small-Group Communication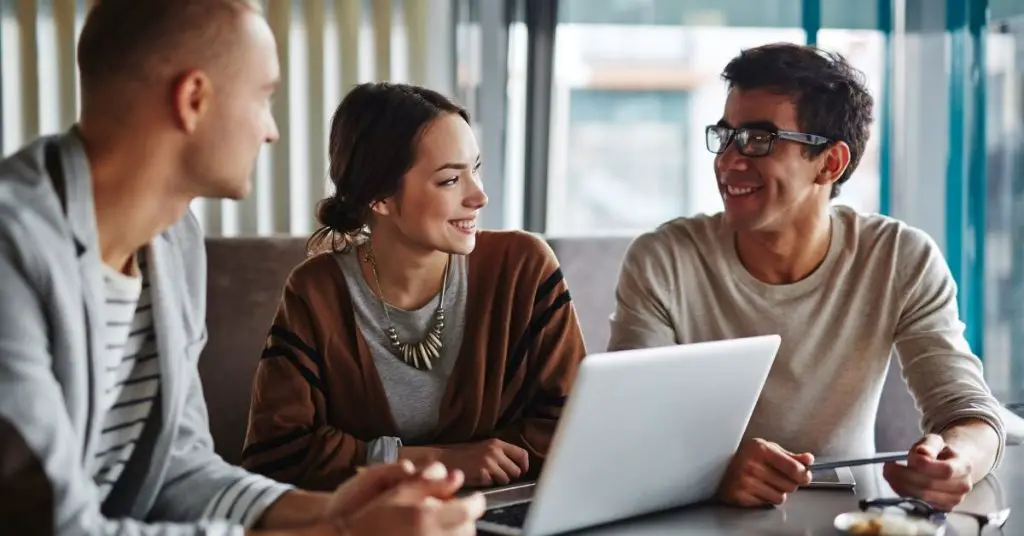 Small-Group Communication is a term that is often used to describe the process involved in communicating with two or three people.
This form of communication intends to exchange information, including thoughts, anecdotes, opinions, and jokes. Small-Group discussions can be done in person or through text messages.
One of the benefits of these types of communication is that it allows people to share their ideas and thoughts more freely.
This can be especially beneficial when brainstorming or problem-solving. Additionally, Small Group Communication can help build relationships by fostering trust and intimacy.
When done correctly, this type of communication can be a powerful tool for communication. However, if small group communication is not carried out properly, it can be ineffective.
Small group discussions in business and education are essential topics in communication and form a basis for further study.
Related: Communication Is Key
4. Public Communication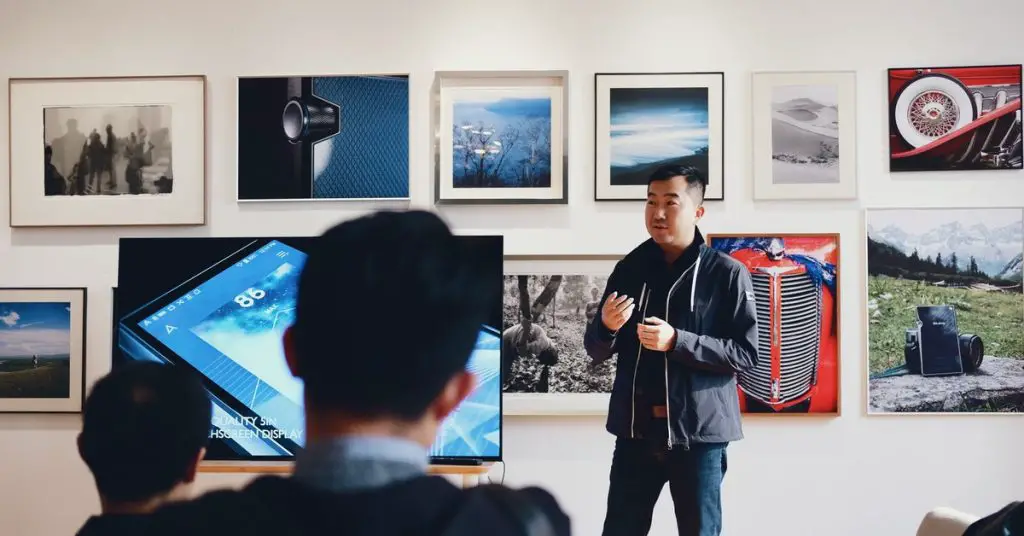 This form of communication occurs when you talk to a group of people. It is used for work presentations, public speeches, press conferences, election campaigns, and other formal announcements. An example of public communication is speaking in front of a large gathering.
It can be intimidating for some people, but if you prepare well and practice beforehand, you'll be able to communicate effectively and make a good impression!
This is a process of communicating with the public. This type of communication aims to provide information, create awareness, or convey opinions. Some people view public communication as similar to advertising. Public communicators are often advisors or advocates for their cause, but they don't have to be.
In business, it's usually done for one of three purposes: promotion or marketing of a product, service, brand, etc., when board meetings are held or help employees understand how to do their jobs better. In either case, public communication must be clear and concise to avoid confusing people.
Related: How to Overcome Communication Apprehension
Other types of communication
– Non-verbal communication
Non-verbal communication is a type of communication that involves messages being sent without words. Nonverbal communication can be classified as cues, messages, and feedback.
– Written communication
Written communication is an exchange of information through the use of written words. It can be in the form of an email, a text message, a letter, or even a tweet.
– Visual communication
Visual communication involves using images, graphics, text, and other visual elements to communicate a message.
Conclusion
We hope you understand the four types of verbal communication and use them effectively. If not, don't worry! Our blog post was just an introduction–we'll be exploring each type in more depth soon with helpful tips on how best to utilize them for your purposes. Stay tuned!
In the meantime, share this article on social media to help as many people as possible understand the power of these different styles of communication. And remember to subscribe or follow us if you want updates when new content is published.