Disclaimer: We sometimes use affiliate links in our content. For more information, visit our Disclaimer Page. 
In today's competitive landscape, the inability to gain a firm foothold in the market is one of the biggest challenges companies face. As a result, intensive distribution can be a valuable tool for businesses to take their business to new heights.
This article will explore what intensive distribution is and why it's essential for your company. We'll also cover some of the most common strategies companies are trying to get ahead through intensive distribution and an example of how these strategies have been implemented successfully in real life!
Intensive distribution definition
Intensive distribution is a strategy that manufacturing businesses use to improve their supply chain and inventory management. It involves shipping products to many retail locations in a brief period. This allows retailers to keep a smaller inventory on hand while still meeting the demands of their customers.
Excessive supply creates brand awareness and helps promote the product, resulting in increased market share. It has proven to be an effective strategy for achieving a boost in annual revenues, and sales vary significantly from one year to the next.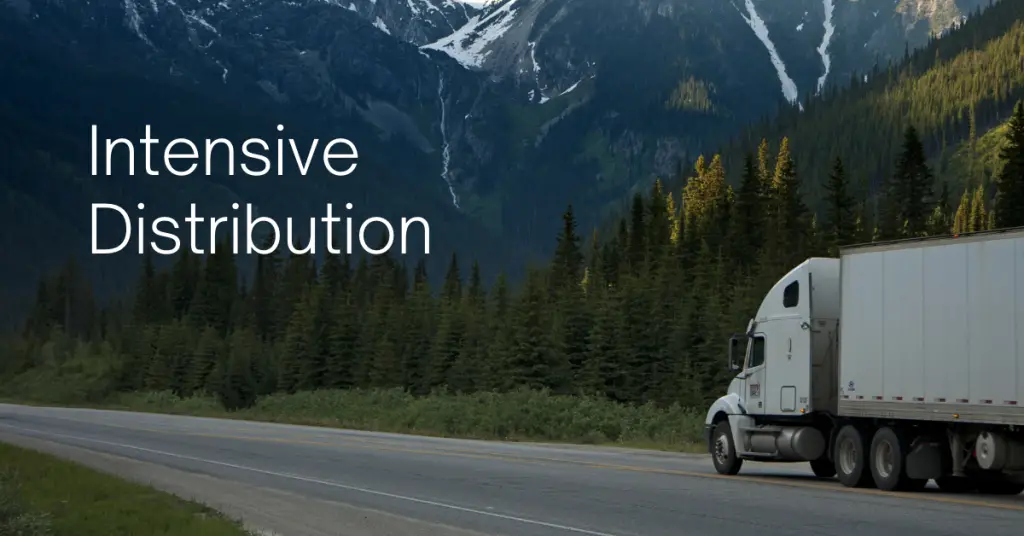 Importance
Nowadays, retail landscapes are changing at an unprecedented rate. In addition, the way consumers buy has changed dramatically. These changes have created a need for a flexible, responsive supply chain that can react quickly to market demands. Companies that don't have this adjustable supply chain will find themselves stuck with excess inventory, costing them a lot of money. Intensive distribution is the answer to this problem.
Implementation
There are many different ways that this marketing strategy can grow your business. One way is through market segmentation. By focusing on your target market, you can create a supply chain tailored specifically for those markets. This will help you react quickly to changes in demand and keep your inventory costs low. Intensive distribution can also be used to improve customer service. By bringing the products closer to the customers, you can reduce delivery times and provide a better customer experience.
Intensive Distribution Case Study
In 2009, Hasbro decided to use intensive distribution to improve sales of their board game, Monopoly. The company wanted to increase sales by 20%.
The toy manufacturer shipped the product to an additional 14% more stores in different locations throughout North America to achieve this goal. They also increased marketing spending for television, print, and other digital media campaigns.
In 2010, Hasbro's revenue from Monopoly went up by 27%. This was due to the increased distribution and marketing efforts. As a result, the toy company increased sales without increasing production or inventory.
Application of this marketing strategy
Popular products that use the intensive distribution strategy are soft drinks, smartphones, cars, and clothing. All of these products are available in various retail outlets, making it easy for consumers to purchase.
However, the success of their distribution strategies cannot be determined by a retail location alone. The strategy behind each product placed in all the possible outlets also impacts its sales and overall revenue.
Here are some examples:
Apple's iPhone is available in all sorts of locations, such as significant cellphone carriers, big box stores, and even some convenience stores. This variety of distribution options means that there's an iPhone for everyone, no matter where they are or what they're looking for.
Another great example is Nike. You can find their sneakers in sporting goods stores, department stores, and online. Not only does this allow consumers to find the sneakers they want, but it also gives Nike exposure in a variety of locations that wouldn't necessarily be considered solely athletic wear.
The hybrid car Ford is another successful product with an intensive distribution strategy. The vehicles are available at several different dealerships across the country and at some larger retail stores, such as Walmart and Target. This mix allows people interested in hybrid cars to find them easily, no matter where they live or shop.
Coca-Cola provides an excellent example for intensive distribution in the beverage category. It is available practically everywhere you turn, from convenience stores to gas stations to major grocery chains and even in a drug store. This ubiquity helps ensure that everyone who wants a Coke can get one without too much trouble.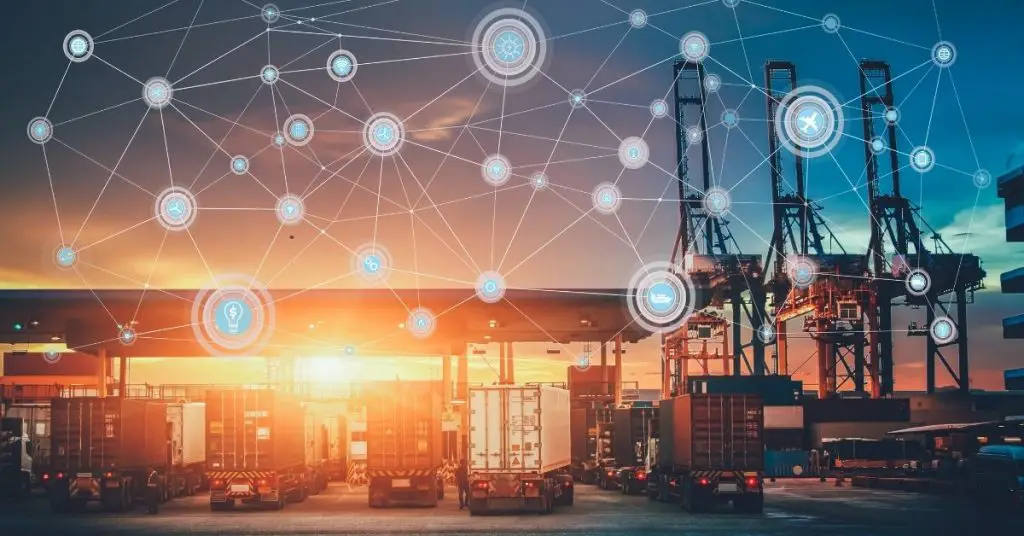 Benefits
Minimize inventory and operating costs
One of the advantages of intensive distribution is that it helps to minimize inventory and operating costs. By having a smaller inventory, businesses can save on storing and maintaining products. Additionally, companies can reduce time and money spent on transportation by streamlining the supply chain.
Maximize customer satisfaction
Intensive distribution can help companies maximize customer satisfaction by ensuring a quick and responsive supply chain. This can help to keep customers happy by ensuring that they get the products they want when they want them. In addition, it can also help to improve the company's bottom line by reducing inventory costs.
Eliminate out-of-stocks and lost sales
The intensive distribution also helps eliminate out-of-stocks, lost sales, and customer dissatisfaction. In addition, it allows for the quick and easy replenishment of products so that customers can always find what they are looking for. This, in turn, results in increased customer loyalty and better long-term profitability.
This strategy might help increase marketing efforts, leading to improved inventory turnover rates and reducing the inventory needed to support a business. In addition, by consolidating shipments and making better use of transportation and storage resources, companies can save money while still providing their customers with the products they want.
Intensive distribution is an integral part of any successful business. By understanding its advantages and implementing a strategy that works for your company, you can improve your bottom line and create a more efficient supply chain.
Drawbacks
Operate on thin margins
This marketing strategy forces companies to operate on thin margins. This can be tough, especially if demand drops or costs go up. Small businesses would struggle to maintain profitability in this type of situation. Therefore, only big companies with a solid financial position could use this strategy.
Requires strong channels of distribution
One of the disadvantages of implementing an intensive distribution strategy increases manufacturers' costs. Manufacturers need to pay more for their products to place their desired quantity on retailers to implement this strategy. Additionally, the products need to be stored in a warehouse and shipped to the retailers. This can be costly for the manufacturer, so it's essential to have a strong distribution channel.
Final Thoughts
Effective & efficient distribution has never been more critical. As the retail landscape changes and customers have more choices than ever before, it is vital to distribute your product on time across different channels. It would help if you had an intensive distribution strategy for online and offline sales models to do so successfully.
Hopefully, this guide helped you understand the importance of intensive distribution, why it matters and provide some insight into implementing an effective strategy for your business.
Related: Selective Distribution