Disclaimer: We sometimes use affiliate links in our content. For more information, visit our Disclaimer Page. 
If you want to have a successful career, you need to have strong interpersonal communication skills. Interpersonal communication involves the exchange of information between two or more people. It is important for both your personal and professional life.
This blog post will discuss the importance of interpersonal communication skills and how they can help you reach your goals!
What is Interpersonal Communication?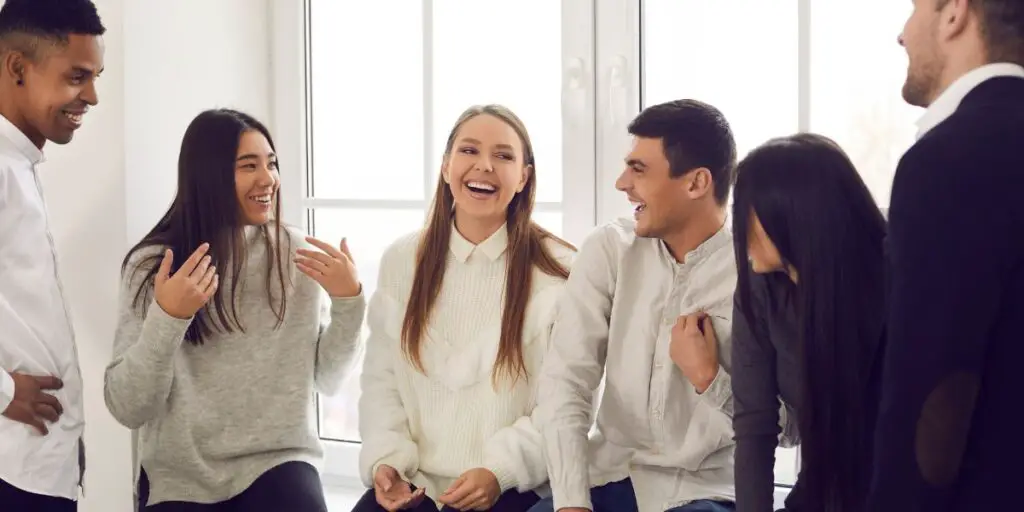 Interpersonal communication is the process of sharing information, feelings, and ideas between two or more people. It can be verbal, nonverbal, or a combination of both. Good interpersonal communication requires that all parties involved can communicate with one another effectively.
While it may seem like interpersonal communication is something that happens naturally, there are actually a lot of skills that go into it. For example, you need to be able to listen actively, understand and interpret nonverbal cues, manage conflict, and more.
As our world grows increasingly interconnected, the ability to communicate effectively with others will become increasingly important. By understanding the dynamics of interpersonal communication, we can build stronger, more satisfying relationships with the people in our lives.
Intrapersonal Communication vs. Interpersonal Communication
When people talk to themselves, they are engaging in intrapersonal communication. However, when people talk to others, they engage in interpersonal communication.
Intrapersonal communication is the process of self-expression and understanding oneself better. In a way, it can be seen as a mental dialogue with one's thoughts to understand them more deeply.
Interpersonal communication refers to how humans use verbal and nonverbal cues such as body language or spatial distance to communicate effectively.
Related: Intrapersonal Vs Interpersonal Communication
What are Interpersonal Communication Skills?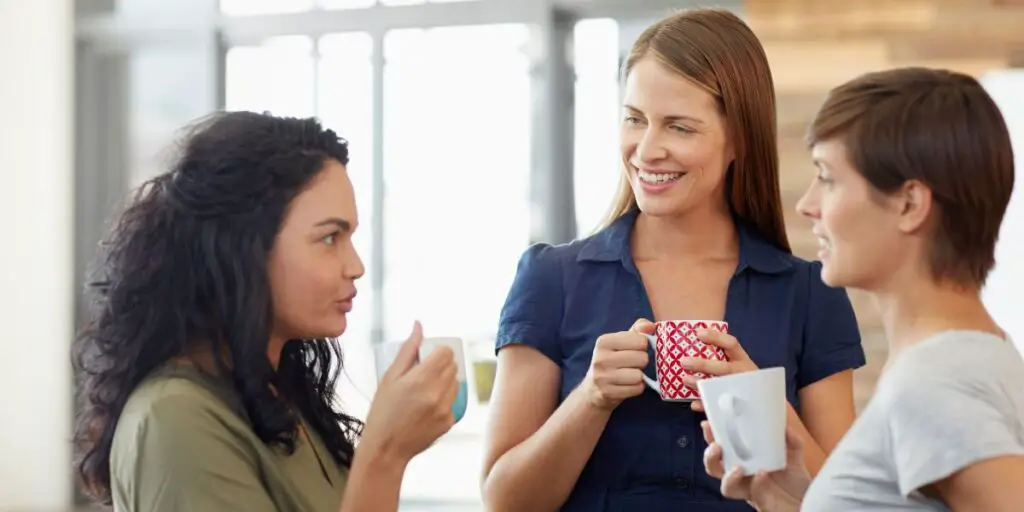 Interpersonal communication skills are abilities that allow people to interact effectively with one another. They include the ability to listen attentively, express oneself clearly, and negotiate and resolve conflicts.
To fully develop your interpersonal skills, it's essential to practice them daily. This can include listening carefully when someone else is talking or being open-minded when you hear something conflicting with your views.
The skills you need to be a good communicator depend on the situation and the person you communicate with.
Here is a list of some interpersonal communication skills:
• Empathy
The ability to see the world from another person's perspective and understand their feelings is empathy. Empathy is an essential interpersonal communication skill because it allows you to see things from another person's point of view and understand how they feel. This can help you resolve conflicts, build relationships, and better relate to others.
• Active listening
Active listening is a way of listening that requires the listener to fully engage with the speaker and try to understand their perspective. This type of listening can be helpful in interpersonal communication because it shows that you are interested in what the other person has to say and are willing to try to see things from their point of view.
• Problem-solving
Problem-solving is an important interpersonal communication skill because it allows you to identify and solve problems that arise in relationships. This can help you prevent or resolve conflicts and build stronger relationships.
• Conflict resolution
Conflict resolution is a process by which two or more parties to a dispute reach an agreement about how to resolve the conflict. The process can involve either informal or formal methods and often includes some form of mediation, negotiation, or arbitration.
• Assertiveness
Assertiveness is the ability to express your needs and desires in a way that is respectful of yourself and others. This skill is important in interpersonal communication because it can help you build better relationships by ensuring that your needs are met and that you can express yourself in a way that is respectful of others.
• Negotiating
People communicate to negotiate, which is to say, they try to find some common ground while trying to preserve their interests. In other words, they are looking for a "win-win" solution. Some basic interpersonal communication skills that can help with negotiation are active listening, empathic statements, "I" statements, and open-ended questions.
Related: 15 Examples of Interpersonal Skills
Specific Components of Interpersonal Communication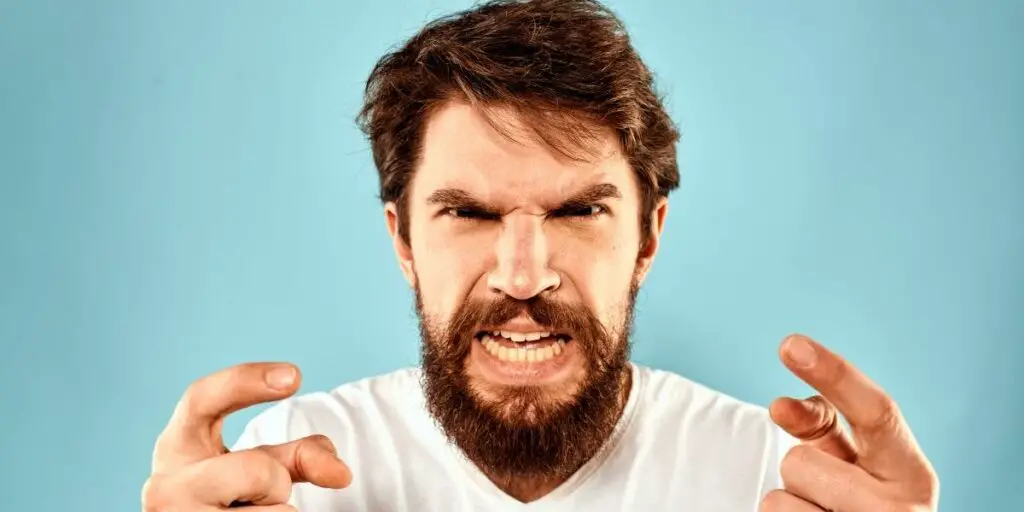 There are several components of interpersonal communication that are important for us to understand to be effective communicators:
→ Paralanguage
It is a fascinating subject that can help us better understand how communication works. By studying how people use vocalics, we can learn a lot about the subtleties of communication and the many ways that meaning can be conveyed. Paralanguage can be used to modify meaning, give nuanced meaning, or convey emotion.
→ Nonverbal Communication
Non-Verbal communication is the transfer of information without using words. It can be expressed through body language, facial expressions, gestures, and even how we use space. For example, smiling at someone when you meet them conveys friendliness, acceptance, and openness.
→ Verbal Communication
Verbal communication is the use of words to share information. It is the most common form of communication and includes both face-to-face conversation and public speaking.
Importance of Interpersonal Communication for Business Success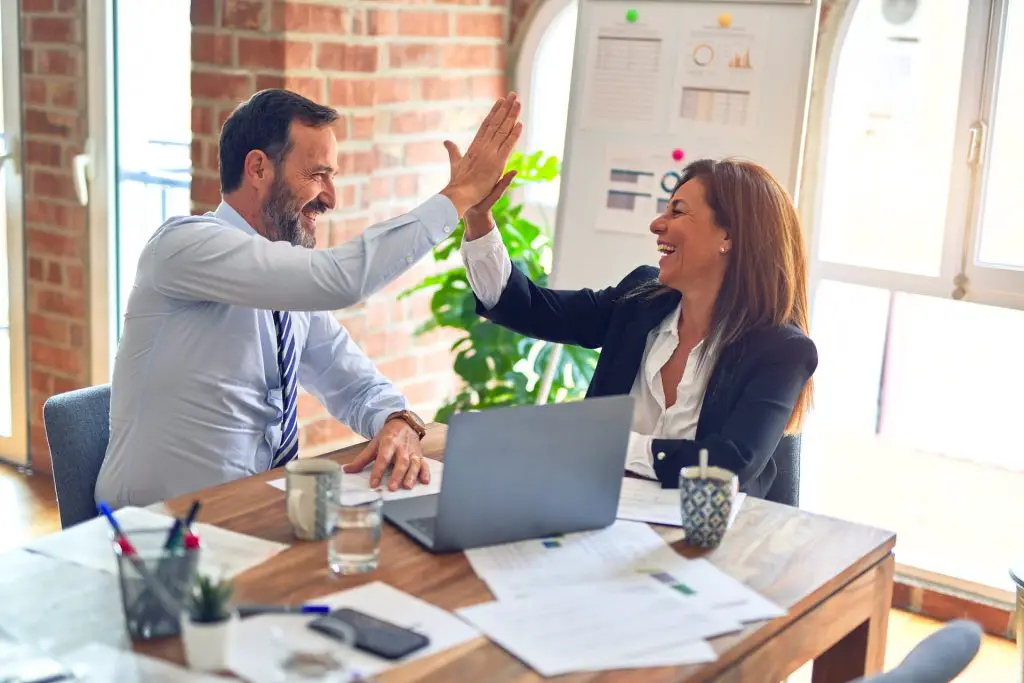 Business success is closely related to interpersonal communication skills. Being able to communicate as an effective communicator is the key to success for every business. There are many ways to improve your communication in the workplace.
People must develop their interpersonal communication skills to be successful in today's business world. For businesses to do well, they need effective managers and workers-people who are good at communicating, motivating others, and working well with others as a team.
Communication is vital for business success. Without effectively communicating through all channels, a business will not build relationships with its customers, employees, and industry.
Each channel of communication needs to be addressed for a business to excel. For example, communication on social media should have a different tone than email or phone calls. The tone should also depend on the type of product or service being discussed and the company's culture and goals.
The importance of interpersonal communication cannot be overstated. Without interpersonal communication, no company can hope to succeed in any aspect of its operations or marketing efforts.
Interpersonal communication can benefit your business in many ways, but some are listed below;
1. Helps build rapport and trust
Interpersonal communication is essential for building rapport and trust between employees and managers. When employees feel they can trust their managers, they are more likely to be motivated and engaged in their work. Additionally, when managers have good relationships with their employees, they are more likely to be able to manage them effectively.
2. Encourages open communication
Open communication is crucial for any business, and interpersonal communication can encourage this. When employees feel they can openly communicate with their managers, they are more likely to share important information and give feedback. Additionally, open communication can help resolve conflict and build a stronger team.
3. Helps build relationships
Interpersonal communication can help employees and managers build strong relationships with each other. Employees who feel like they have a good relationship with their manager are more likely to be loyal and committed to the company. Strong relationships between employees and managers can lead to better communication and collaboration.
4. Improves communication skills
Interpersonal communication can help employees to develop and improve their communication skills. Communication is critical in any successful business, so employees must have good communication skills. Employees can learn how to communicate more effectively with others by participating in interpersonal communication.
5. Increases job satisfaction
It can also help to increase job satisfaction. Employees who feel they can communicate effectively with their coworkers and managers tend to be more satisfied with their jobs. Good communication can lead to a better working environment, which can, in turn, lead to increased job satisfaction.
How to Improve Interpersonal Communication Skills?
Skills are the foundation of every successful journey. As we already know, Interpersonal communication is a crucial workplace component. However, it can be challenging to maintain healthy relationships with coworkers when you are not communicating well. This section will discuss some ways that you can improve your interpersonal communication skills.
There may be times when you feel like your coworker is sending you mixed messages. This could lead to confusion and frustration and ultimately hurt your relationship with them. Clear communication is vital to avoid these problems.
Tips for Improving Interpersonal Communication Skills
Below we listed a few tips on how to improve your interpersonal skills.
Control your emotions: Don't act too dramatically at work. Work is not the time to be overly emotional. Whether you're irritated, deeply melancholy, or ecstatic, taking a deep breath and controlling your emotions is always a good idea. When expressing yourself, act calmly and patiently at all times.
Be an active listener: Hearing what the other person is saying is not the same as listening. Listening involves giving your full attention to the speaker, understanding their message, and responding accordingly.
Avoid distractions: This one goes hand in hand with being an active listener. When you're talking to someone, avoid all distractions. This means putting away your phone, not checking your email, and ensuring you're looking at the person and giving them your full attention.
Avoid interrupting: Interrupting someone is rude and shows that you're not interested in what they have to say. It also makes it difficult for the other person to communicate their point. If you feel you need to say something, wait until the other person is finished talking.
Be clear and concise: When communicating with someone, be clear and concise with your words. This will help to avoid any confusion and miscommunication.
Don't make assumptions: Making assumptions is one of the quickest ways to cause conflict. You will likely be wrong if you assume that you know what someone is thinking or feeling. Instead, ask questions and clarify any points that you're unsure about.
Avoid gossip:  Gossiping is harmful and can damage relationships. If you have something negative to say about someone, don't say it. It's not worth hurting someone's feelings or damaging their reputation.
Be respectful: Respect is crucial in any relationship. Always be respectful when talking to a coworker, boss, or a client. This includes politely speaking to them, listening to them attentively, and being considerate of their feelings.
By following these tips, you can get help with improving OR developing your interpersonal skills and build healthier relationships with the people you work with. Strong interpersonal skills tend to make a person more successful in any job.
Conclusion
It's no secret that communication skills are essential for workplace success, and those with a natural aptitude for interpersonal communication are more likely to succeed. In addition, communication is a necessary skill in all aspects of life—from dating to managing relationships with family, friends, colleagues, customers, and superiors.
If you're interested in improving your personal and professional communications skills, we highly recommend signing up for our newsletter! We'll send you tips, tricks, and resources to help you become a better communicator.
Thanks For Reading!
FAQ
How does interpersonal communication enhance our life?
Interpersonal communication can enhance our lives in many ways. It can help us to express ourselves, share our ideas and feelings, and connect with others. Good interpersonal communication skills can help us to resolve conflicts, build trust and understanding, and develop closer relationships.
What is the most important component of interpersonal communication?
The most important component of interpersonal communication is understanding the other person's perspective. It is crucial to be able to see things from their point of view to communicate effectively. Good interpersonal communication skills involve being able to empathize with others, which requires understanding their feelings and thoughts.
What are the 5 purposes of interpersonal communication?
The five purposes of interpersonal communication are to inform, persuade, motivate, express emotions, and build relationships. Each of these purposes serves a different function in our interactions with others. In order to be an effective communicator, it is important to be able to use all of these purposes.
Why is interpersonal important in the workplace?
Interpersonal communication is important in the workplace because it helps to build trust and relationships between employees. Good interpersonal communication skills can help to resolve conflicts and improve teamwork. Effective interpersonal communication can also make employees feel more valued and motivated, leading to higher job satisfaction.
What is the importance of an interpersonal communication essay?
An interpersonal communication essay can be an excellent way to improve your communication skills. By writing about your own experiences and interactions with others, you can learn to better understand and communicate with people. In addition, an essay on interpersonal communication can help to raise awareness of the importance of communication in our everyday lives.
What is the most important interpersonal communication skill?
The ability to listen well is one of the most critical soft skills in interpersonal communication.In order to communicate effectively, it is important to be able to listen to others and understand their perspective. Listening also involves being respectful and open-minded, which are both important qualities in any relationship.
What is a good interpersonal relationship?
A good interpersonal relationship is built on trust, understanding, and mutual respect. Good communication skills are essential in any relationship, whether personal or professional. When people have a positive attitude towards relationships with each other, they are more likely to be productive and motivated.
What are interpersonal skills and why are they important?
Interpersonal skills are the skills that we use to interact with other people. They include communication, empathy, and listening. Good Interpersonal skills are essential because they help us to build relationships, resolve conflicts, and understand others.
What is BICS and CALP?
BICS stands for Basic Interpersonal Communication Skills. These are the skills that are typically acquired through informal, everyday communication.
CALP stands for Cognitive Academic Language Proficiency. These skills are typically acquired through more formal education and training.
What is the difference between BICS and CALP?
BICS stands for Basic Interpersonal Communication Skills. These are the skills that we use in everyday conversation and are not usually acquired through formal education. CALP stands for Cognitive Academic Language Proficiency. These language skills are necessary for academic success and are typically acquired through formal education.
What does an modern internal communication department do?
Internal communications (IC) is the study of how to improve communication between people in an organization. It includes producing and delivering messages and campaigns on behalf of management and fostering a discussion with the individuals who make up the organization.
What are strong interpersonal skills?
Some examples of strong interpersonal skills include:
• Being a good listener
• Being able to communicate effectively
• Being able to resolve conflict
• Being able to build relationships