Disclosure: We sometimes use affiliate links in our content, meaning, at no additional cost to you, we will earn a commission if you click through and make a purchase. This helps us offset the costs of paying our writing team and keeping this website running. Thanks for your support!
---
In today's world, it is often said that those skilled in interpersonal communication and other related skills such as negotiation will most likely be successful.
Communication skills are essential to success in the workplace, and those who have a natural aptitude for interpersonal communication are more likely to succeed. This blog post aims to provide tips that will take your interpersonal communication from average to extraordinary.
What is Interpersonal Communication?
Interpersonal communication is a conversation with another individual. This can be in person, online, or through a phone call. When we communicate with others, it involves many skills, such as empathizing and respecting each person you are talking to.
Interpersonal communication is a way for people to share their thoughts and feelings. There are two types of interpersonal communication: formal and informal. Informal conversations happen more casually, while formal ones tend to be formatted with the speaker's perspective in mind or when speaking professionally about topics that deserve formality, like work meetings.
To be great at communicating, they need to empathize with others, respect them, understand their point of view, and try not to offend them when they disagree with them.
Intrapersonal Communication vs. Interpersonal Communication
When people talk to themselves, they are engaging in intrapersonal communication. However, when people talk to other people, they are engaging in interpersonal communication.
Intrapersonal communication is the process of self-expression and understanding oneself better. In a way, it can be seen as a mental dialogue with one's thoughts to understand them more deeply.
Interpersonal communication refers to how humans use verbal language and nonverbal cues such as body language or spatial distance to communicate effectively.
Related Article: The Importance of Intrapersonal Communication and How to Improve Your Skills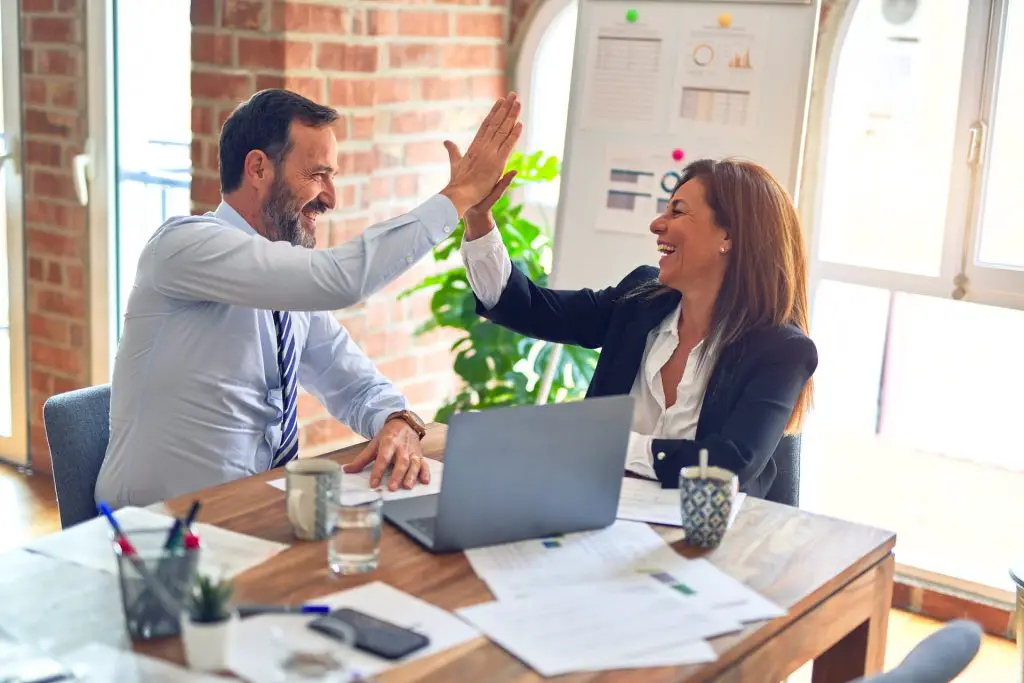 What are Interpersonal Communication Skills?
The ability to communicate with others is a crucial skill that everyone should have. Therefore, interpersonal communication skills can be defined as the ability to interact and communicate effectively with others.
Interpersonal communication skills allow you to effectively share information and concerns with others to be accepted in the best possible manner. You can also better understand what the other person is trying to communicate to you.
To fully develop your interpersonal skills, it's essential to practice them daily. This can include listening carefully when someone else is talking or being open-minded when you hear something that conflicts with your views.
The skills you need to be a good communicator will depend on the situation and the person you communicate with.
Here is a list of interpersonal communication skills:
Active listening
Empathy
Problem solving
Conflict resolution
Negotiating
Assertiveness
Specific Components of Interpersonal Communication
There are several components of interpersonal communication that are important for us to understand to be effective communicators:
Paralanguage: This includes vocal qualities such as volume, pitch, and other expressive sounds. Paralanguage is used to convey emotions, attitudes, and feelings.
Nonverbal communication includes facial expressions, body language gestures, eye contact, proximity, and physical space. Nonverbal communication provides information about emotions and attitudes that may not explicitly state in the conversation or message.
Verbal communication is a form of human communication in which messages are exchanged by speaking, writing, or signing. Verbal communication provides information about an individual's thoughts and feelings.
Importance of Interpersonal Communication for Business Success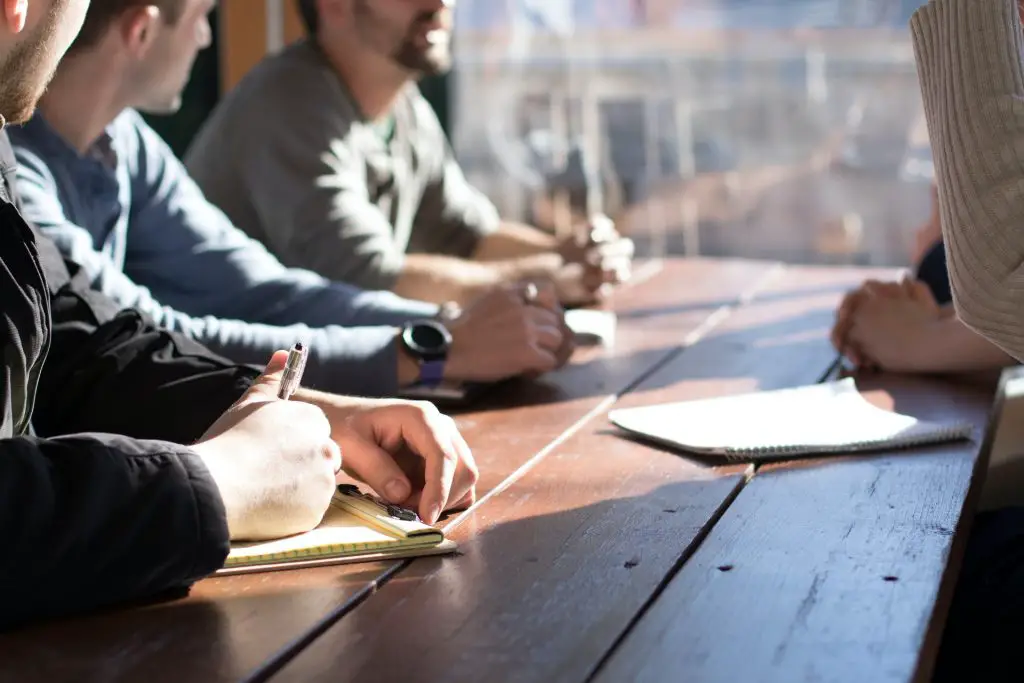 Business success is closely related to interpersonal communication skills. Being able to communicate as an effective communicator is the key to success for every business. There are many ways to improve your communication skills for business.
People must develop their interpersonal communication skills to be successful in today's business world. For businesses to do well, they need effective managers and workers-people who are good at communicating, motivating others, and working well with other people as a team.
Communication is vital for business success. Without effectively communicating through all channels, a business will not build relationships with its customers, employees, and industry.
Each channel of communication needs to be addressed for a business to excel. For example, communication on social media should have a different tone than on email or phone calls. The tone should also depend on the type of product or service being discussed and the company's culture and goals.
The importance of interpersonal communication cannot be overstated. Without it, no company can hope to succeed in any aspect of its operations or marketing efforts.
Good communication skills can benefit your business in many ways, such as improved productivity, increased efficiency, decreased stress levels among employees, and better customer relationships.
How to Improve Interpersonal Communication Skills?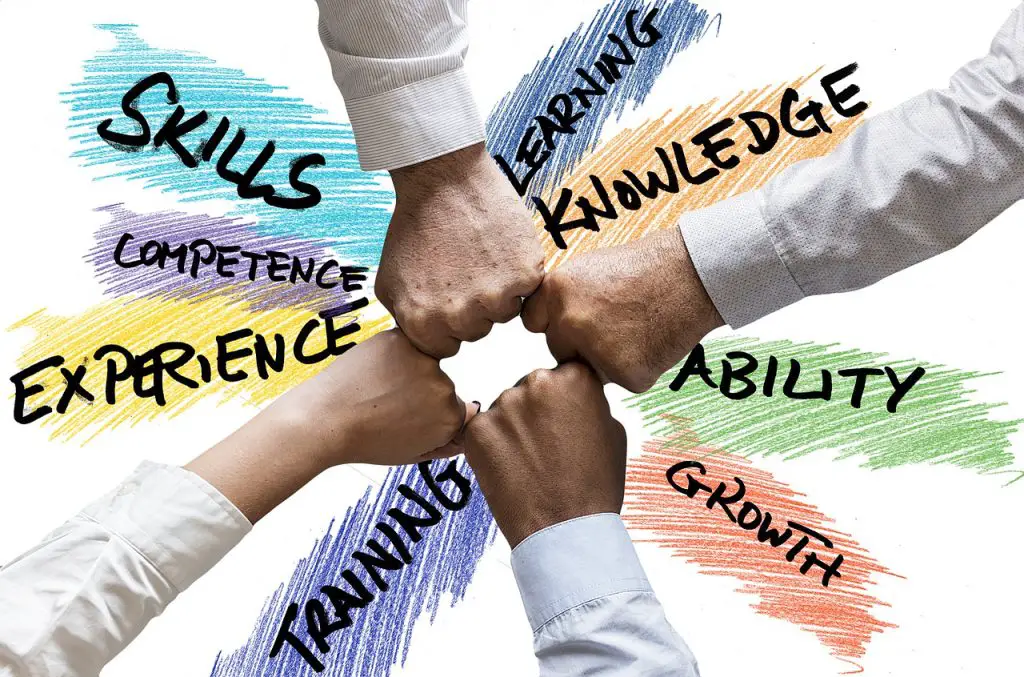 Interpersonal communication is a crucial component of the workplace. However, it can be challenging to maintain healthy relationships with coworkers when you are not communicating well. This section will discuss some ways that you can improve your interpersonal communication skills.
There may be times where you feel like your coworker is sending you mixed messages. This could lead to confusion and frustration and ultimately hurt the relationship that you have with them. Clear communication is vital to avoid these problems. Here are a few tips on how to improve your interpersonal communication skills:
Focus on what they are saying
Ask clarifying questions
Listening to what the other person says and understanding it.
Being polite to the other person. This includes giving them their personal space, not interrupting them when speaking, respecting their opinion, responding appropriately to what they say, etc.
Making eye contact with the other person during a conversation or meeting
Paying attention to how your behavior affects that of others
Use nonverbal cues like nodding or shaking your head for emphasis
Be aware of your feelings and emotions so that you don't communicate these on accident
Be a good listener
Speak in a moderate tone
Be mindful of statements that could be interpreted as being demeaning or condescending
Related: Tactful Communication: The Key to Effective Communications
The Future of Your Career Depends on Your Ability to Communicate
In the age of social media, it is not enough to know how to do your job; you need to communicate your work.
The future of your career depends on your ability to communicate. So whether you are a customer service representative, retail worker, or CEO, communication is critical.
The importance of communication skills throughout our lives cannot be understated. A recent study by Zety found that 55% of recruits and hiring managers say these are their most important soft skills, which is a clear indicator for this being something to focus on when developing yourself as an individual in today's economy.
Related Article: Rhetorical Strategies to Help You Deliver an Impactful Message
Conclusion
It's no secret that communication skills are essential for success in the workplace, and those who have a natural aptitude for interpersonal communication are more likely to succeed. In addition, communication is an integral skill in all aspects of life—from dating to managing relationships with friends or family members.
If you're interested in improving your own personal and professional communications skills, we highly recommend signing up for our newsletter! We'll keep you updated on relevant articles about how people use their communication skills to excel professionally – so sign up today!
Related: How to Overcome Communication Apprehension and Convey Your Message Clearly
FAQs
How does culture affect interpersonal communication?
Culture has a significant effect on interpersonal communication. This is because culture determines how people communicate and interact with each other, for example, eye contact, greetings, and gestures.
Culture affects interpersonal communication in many ways, for instance:
– The culture determines the level of formality between individuals
– The culture dictates whether people are open or closed off to others
– Culture will affect the way an individual communicates with other members of their group or with strangers.
What are the principles of interpersonal communication?
The principles of interpersonal communication are fundamental to keep in mind. They include self-awareness, empathy, genuineness, assertiveness, and consideration. When interacting with others, it's essential to be aware of our thoughts and feelings and express them appropriately. It's also important to be empathetic to the other person and considerate of their thoughts and feelings.
How has technology affected interpersonal communication
Technology has had an enormous impact on interpersonal communication; it has changed how we communicate. For example, face-to-face meetings are now a rarity, with people more likely to have conversations via text message, social media, or over the phone.
Technology does not necessarily replace our interpersonal communication skills but alters them by reducing the need for specific skills such as body language and eye contact.
How do emotions affect interpersonal communication?
Emotions affect interpersonal communication in a variety of ways. For example, they can be used to show someone that you care, and they can also be used to elicit an emotional response.
Emotions are powerful tools that we use every day, whether consciously or unconsciously. We can use them to manipulate people and create lasting impressions. They are a crucial part of how we see the world and how others see us. The difference between what we think is right and wrong is mainly dependent on our emotional state at that moment, which means they have significant weight in the way interpersonal communication plays out.
What is the purpose of interpersonal communication?
Interpersonal communication is the exchange of thoughts, messages, or information with another person or group. It can happen in person, over the phone, through email, text messaging, social media posts, etc. It's a way of communicating that involves active participation and interest on both sides.
Interpersonal communication aims to convey emotions and thoughts to others through non-verbal cues and verbal cues. The main reason for interpersonal communication is to understand the motives and thoughts of someone else when they are talking to you.