Disclaimer: We sometimes use affiliate links in our content. For more information, visit our Disclaimer Page. 
Every business needs a leader to help keep things running smoothly. Organizational leadership is a leadership style that handles the process of managing and leading groups, teams, or entire organizations to achieve specific goals. Effective organizational leadership can make all the difference in your company's success. It provides stability as you grow your business, but it also provides opportunities for employees that they may not have had otherwise.
With this in mind, we've compiled some tips for being a successful organizational leader below. This article will cover what organizational leadership is, why it's important, how you can become more effective, and what common pitfalls to avoid!
What is Organizational Leadership?
Organizational leadership is the process of influencing, guiding, and motivating people to achieve organizational goals successfully.
The leadership role of this style is to build a culture that places a high value on the workforce and seeks to maximize employees' positive contributions to the company.
This process begins with a leader and then extends down to the various levels of management. Effective leaders can:
Motivate and coordinate employees
Set appropriate goals
Develop effective strategies
Communicate these strategies effectively
Ensure that their strategies are followed through
Evaluate progress
Make adjustments as needed
Why is Organizational Leadership Important in the Business World?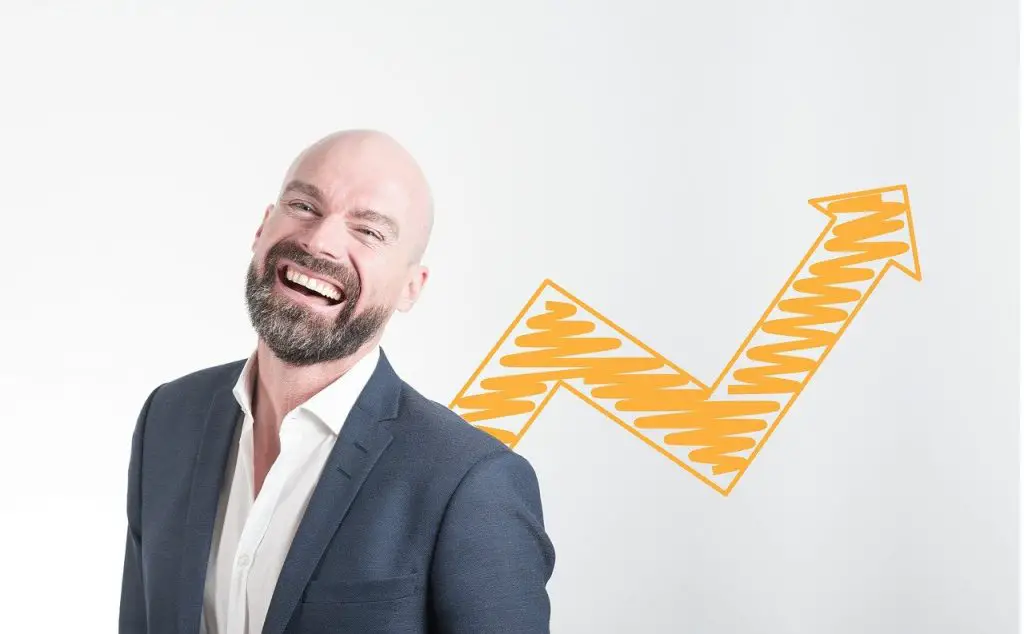 Organizational leadership is essential for every business. In this leadership position, individuals are in charge of making decisions, even if they have no experience doing so before or lack the skills to do it properly. They also need to support and motivate employees with effective communication tactics to grow their confidence levels and improve productivity.
There are many leadership roles involved when dealing with organizational leadership. These include being an advisor, a mentor, a coach, facilitator, teacher, or leader, among others, depending on the company's needs at different times. However, organizational leadership usually consists of four significant aspects: establishing goals, creating plans, assigning tasks, leading by example, setting priorities, and managing time wisely using long-term and short-term goals.
Organizational leadership can help to improve employee retention, customer satisfaction, and the company's bottom line when done correctly. The four aspects of organizational leadership are all critical for any business. However, they each have their specific function, which must be fulfilled to keep a team productive and well together.
The benefits of good organizational leadership include:
Increased productivity.
Reduced turnover rates among employees.
Higher quality work from teams that enjoy working with one another better than before.
Improved profits due to an increase in efficiency or effectiveness on behalf of those running the operation due to having more information about how things run within it through feedback loops created by effective communication tactics such as mentoring new hires into taking on new responsibilities.
An increased likelihood of innovation comes from a more positive work environment.
Related Article: Communication Competence
5 important components of organizational leadership
A successful organization has leaders at all levels who possess the necessary skills to guide and inspire employees. Whether you're looking to move up the corporate ladder or hone your leadership skills, organizational leadership has five key components.
1. Effective communication
When it comes to organizational leadership, communication is key. An effective leader must be able to clearly and concisely communicate their vision for the organization and their expectations for those they are leading. Furthermore, they must also be able to listen to feedback and suggestions from those they are leading to make the best decisions for the organization as a whole.
2. Worldview
When it comes to organizational leadership, worldview is another most critical component. A leader's worldview can shape and influence their decisions, values, and overall approach to running a company or organization. Therefore, those in leadership positions need to understand their worldview and how it affects their work.
Several different factors can influence a person's worldview. These include their culture, religion, family background, and life experiences. It is important to remember that everyone has their unique worldview, and there is no right or wrong way to see the world. However, it is essential to be aware of how your worldview can impact your decisions and actions when it comes to organizational leadership.
3. Empathy
Empathy is one of the most important skills that a leader can possess. Empathy allows leaders to understand and share the feelings of their subordinates. This understanding is essential to building trust and creating a positive working environment. Additionally, empathy also allows leaders to see both sides of every issue and make decisions that are in the organization's best interest as a whole.
Organizational leadership is a complex and challenging field. To be successful, leaders must be able to wear many different hats. They must be strategic thinkers, good communicators, and strong decision-makers. However, above all else, they must be able to empathize with their subordinates. Only then will they be able to build the trust and respect needed to lead effectively.
4. Decision-making
As an organizational leader, you will be faced with many decisions. Some of these decisions will be easy, while others will be more difficult. It's important to have a good decision-making process to make the best choices for your organization.
5. Ethics
There are many reasons why ethics are essential in organizational leadership. For one, ethical leaders set the tone for their organizations. They show their employees and other stakeholders that they value integrity and fairness. This sets the stage for a positive work environment and builds trust.
Additionally, ethical leaders make decisions based on what is right rather than popular or profitable. This can help build a strong reputation for the organization, attracting customers, investors, and talented employees.
These are just five of the many key components of organizational leadership. Therefore, if you're looking to improve your organizational leadership skills, you must have to develop these traits.
Develop essential leadership skills
As a leader, one of your most important tasks is creating and communicating a clear vision for your organization. This can help inspire and motivate your team members to achieve common goals.
You also need to be able to manage talent effectively. This includes identifying and developing employees' potential and providing feedback and coaching to help them improve their performance.
The University of Michigan offers a specialization in Leading People and Teams Specialization, which can help you develop these essential skills. The program includes courses on creating and communicating vision, managing talent, and using the Michigan Model of Leadership to define organizational goals. You will also learn how to create a high-quality team charter that can enhance team performance.
Enroll now and start developing the essential skills to be a successful leader.
Why Developing an Effective Leadership Strategy is Key?
Organizational leadership is imperative for every company. However, it can negatively impact employees' productivity if not done correctly. In addition, organizational leadership guides staff members by providing direction with accountability and responsibility.
Organizational leaders are responsible for developing policies that promote positive organizational behaviors in line with the organization's values. That means they need to understand what makes their company unique to define how it should work as an entity while still maintaining its essence.
The world is changing rapidly due to technological advancements, making shifts in market demand or consumer behavior more prevalent than ever before – which means businesses need solid organizational leaders who can lead change at any level. Organizational leaders know when to foster innovation and appropriately manage resources or be the catalyst for transformation, crucial for organizational growth.
The people inside an organization are its most valuable asset; it's up to the organizational leader to ensure they use their abilities to lead them toward success and have opportunities for advancement – not just within the company but also externally. In addition, organizational leadership helps promote employee engagement by identifying what motivates individuals to shape policies to make a difference in themselves and others' lives.
Tips for Effective Leadership in the Workplace or Personal Life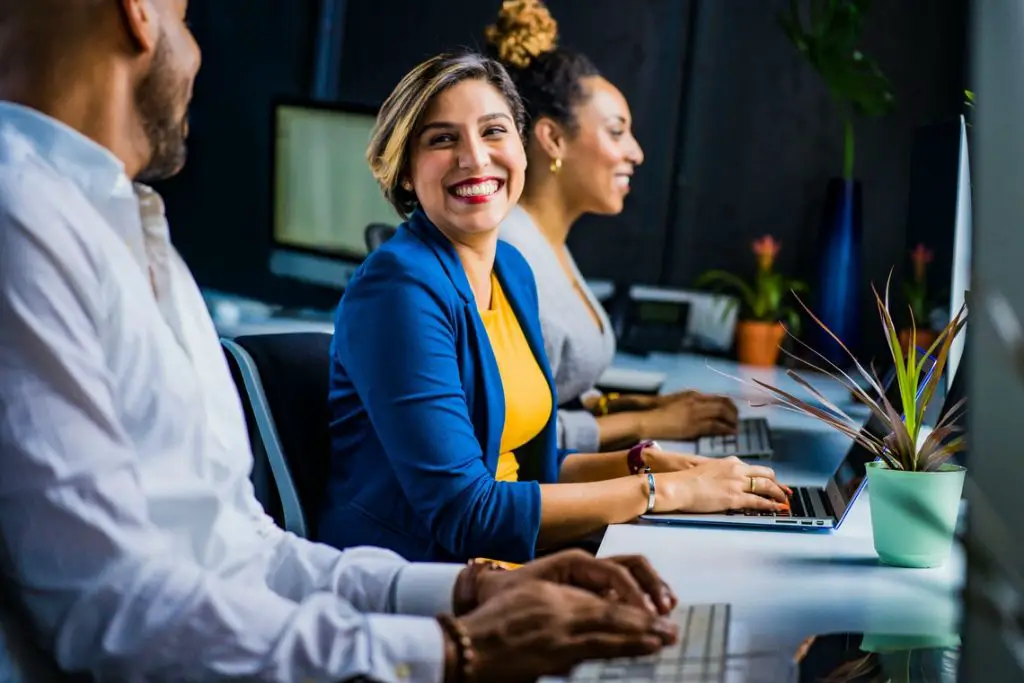 Effective leadership is about leading well in any situation, not just about command and control.
Leadership is a skill that can be learned, developed, and honed with practice. Leadership differs from management as it requires more than just having people beneath you. Leadership is about getting the best out of people at all levels of the organization and creating an environment where everyone can thrive. A leader who excels in this area makes sure they have the right people for every task, are happy to share credit with everyone who contributes to success along the way, and encourage a culture where innovation, creativity, learning, and development thrive.
Tips for effective leadership:
Organize your team to be flexible and responsive.
Ask for feedback from others on what they want or need, not just tell them.
Consider the person you are leading when making decisions about their work responsibilities.
For example, if a person is good at time management but struggles with some other task, try breaking up that project into smaller tasks so the one task can get done more quickly to accommodate the other skill set of this particular employee.
This way, all employees feel valued by having different strengths and weaknesses considered by leadership during decision-making processes, leading to increased engagement among staff members and more robust productivity levels within a company's workforce.
Related: Laissez-Faire Leadership
What You Must Include in a Successful Leadership Strategy
A successful leadership strategy requires assessing the current situation, a clear vision of where the company or institution wants to be in the future, and a plan that helps management execute this vision. Also, it should include specific metrics that will help drive continuous improvement and reduction in costs.
One of the most critical parts of a successful leadership strategy is knowing when to cut losses. This can happen when managers have made enough changes or spent enough time and resources without achieving their goals.
A good leadership strategy is based on clear values for all employees. These values should encourage the team to work together, not against each other.
Some of these values might be:
Transparency: Leadership should share their vision with the team, encourage feedback, and take into account all input.
Fairness: Everyone should be treated fairly.
Respect: Leaders need to promote an environment where everyone feels respected and valued.
Drive: Leaders should inspire their employees to go above and beyond expectations.
Leadership must understand these values before they start implementing them in the workplace.
What is the Importance of Emotional Intelligence in a Leader?
One of the most critical organizational leadership skills is emotional intelligence. Emotional intelligence (EI) is the capacity to be aware of and manage one's own emotions and the emotions of others.
An emotionally intelligent leader can put themselves in other people's shoes, see both sides of every issue, and make decisions that will lead to the best possible outcome for all involved.
Some of the benefits of having a leader with vital emotional intelligence are:
They're better able to manage stress and stay calm under pressure.
They can more easily build relationships and trust with those they work with.
Finally, they're better equipped to handle difficult conversations and conflict.
Conclusion
Organizational leadership is the act of leading and managing an organization. This can include: setting goals, developing strategies to achieve said goals, motivating employees, maintaining positive company culture, and more.
Do you want to learn more about leadership and management? Sign up for our newsletter! We'll send you links to articles about organizational leadership and other relevant content in the digital marketing field that will help your business grow. Are there any of these points that stood out to you? Let us know! Share this post with a friend who might struggle with their own goals or strategies – we'd love to hear from them.
Related Article: Democratic Leadership: How to Drive Better Decisions by Including Everyone
FAQ
What is an organizational leadership degree?
Whether they are large or small, organizations have leaders that help give direction and shape to their companies' missions. The degree in organizational leadership is an interdisciplinary program that teaches graduates how to lead people to best suit organizational needs.
What can you do with an organizational leadership degree?
Leadership is a vast topic, with many different types of roles. The degree can also be applied to many other careers besides management or business. There are many possibilities for careers in government, education, nonprofit organizations, and more with an organizational leadership degree.
Is organizational leadership a good degree?
To be a good leader, one must have the ability to develop and maintain relationships with people at all levels in an organization. While there are many ways to obtain leadership skills, such as life experience and education, there's no denying that a degree in organizational leadership is a great place to start.
What is organizational leadership and why is it important?
The term "organizational leadership" covers the broad spectrum of leadership skills and behaviors that organizations need from their leaders. The role of organizational leadership is to lead, manage and inspire others to achieve their full potential in an organization. It is about taking charge, motivating others, and creating a sense of vision for the organization.
Why get an organizational leadership degree?
Leadership is one of the essential skills to have in this day and age. An organizational leadership degree has numerous benefits, such as career opportunities, financial security, and fulfillment. This degree focuses on training you for the future of work by teaching you how to be an effective leader within your company.
What jobs can you get with an organizational leadership degree?
You might not have heard of this type of degree. But the truth is, there are lots of jobs that require an organizational leadership degree. For example, some jobs you could get with an organizational leadership degree include CEO, human resource specialist, nonprofit sector manager, and more.
Is organizational leadership a business degree?
A business degree can provide a basis for those interested in becoming leaders when it comes to organizational leadership. However, the difference between the degree and leadership is that the degree provides education on managing a company, whereas leadership includes experience in managing people.
What are the benefits of organizational leadership?
The benefits of organizational leadership are to provide direction and motivate employees. During the past few decades, how leaders can exercise leadership has changed. Today, there is a greater demand for an effective leader and leadership training. The advantages of organizational leadership include increased productivity, higher morale, and a better work-life balance.
What do organizational leaders do?
Organizational leaders are in charge of the health and well-being of the company. They oversee all aspects of a business, including operations, finances, people, and products. In addition, they are responsible for ensuring that the company is operating in its best interest.
What are the differences between direct leadership and organizational leadership?
Direct leadership is characterized by a high degree of individual accountability. Talking to the team members one-on-one and holding them responsible for their tasks gives them guidance and direction. This is very different from organizational leadership, which focuses on how the entire organization can succeed.
What is strategic thinking?
Strategic thinking is a way of looking at the world and making decisions to help you achieve your goals. It involves understanding the current situation, identifying the opportunities and threats, and then creating a plan to take advantage of those opportunities while minimizing the threats.
To be a successful strategic thinker, you need to see the big picture and understand how all of the pieces fit together. You also need to be able to think creatively and come up with new ideas that will help you achieve your goals.
What is the minimum annual wage for management occupations?
According to the US Bureau of Labor Statistics, "the median annual wage for management occupations was $104,280 in May 2018, which was the highest wage of all of the major occupational categories."