Disclosure: We sometimes use affiliate links in our content, meaning, at no additional cost to you, we will earn a commission if you click through and make a purchase. This helps us offset the costs of paying our writing team and keeping this website running. Thanks for your support!
---
Weak Leadership is a significant problem for businesses today. A leader should be someone who can make decisions and stick to them, no matter what other people think of their ideas.
Effective leaders must also have the ability to motivate their employees to perform at high levels. In short, a great leader has responsibility for all that happens in the company, good or bad.
Leadership is a critical element of any organization, yet it can be challenging to define and even more challenging to implement effectively. A weak leader can doom an organization, while solid leaders can make miracles happen.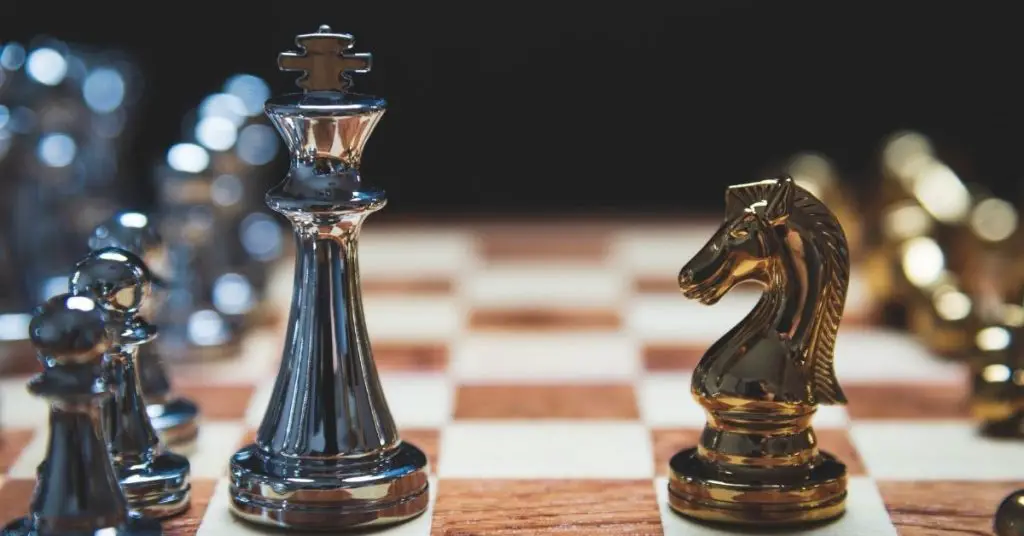 13 Characteristics of Weak Leadership
Here are some traits of weak leaders.
1. Weak leaders are indecisive
They are unsure of themselves, avoid conflict at all costs, and never have the courage to take a stand on an issue that is controversial or might threaten any aspect of their life. This creates confusion among staff members who are never certain of the leader's true intentions for them or the company.
2. Weak leaders are manipulative
Weak leaders are manipulative and use their position of power to make people feel sorry for them or indebted to them somehow. These feelings influence the organization members to compromise their values and integrity to support or protect the weak leader.
3. Lack of Leadership
Lack of Leadership is another characteristic of a weak leadership style. A lack of clear goals, vision, and objectives confuses staff members and makes it hard to know their daily expectations. This leads to low morale, poor performance, and high turnover rates.
4. The ability to negotiate
The ability to deal with others is an essential skill that all effective leaders possess; however, this skill becomes almost nonexistent in a company where the strong leader practices the art of giving in to others to avoid conflict at all costs.
The result is that the employees take advantage of this type of leader and work even less because they recognize that there will be no repercussions for any poor performance or job-related tasks they might leave undone.
5. Laziness
Another characteristic of weak Leadership is laziness, which can be manifested in many different. For example, it may include being chronically tardy, taking extended breaks or lunches, talking on the phone during company time, not participating in daily staff meetings, leaving early every day without explanation or reason, spending only minimal time on the paperwork necessary for the company operations, etc.
6. Weak
A leader who is not strong in character lacks motivation and tends to give up when the going gets tough. A weak character fears criticism and doesn't like facing his problems. As a result, he tends to be submissive and avoid standing up for what is right.
Such a leader will always act out of fear instead of acting out of courage. This will lead him to make wrong decisions at critical times, which will cause him to lose respect from his followers. As a result, he lacks character, integrity, and discipline.
7. Weak leaders are never consistent
Weak leaders are never consistent with their rules, regulations, or policies because they are too busy changing them to accommodate certain employees who influence the leader more than others. This generates an unstable environment for all organization members and hurts morale overall.
8. Lack of communication skills
Poor communication skills prevent weak leaders from effectively expressing themselves in verbal or written form. Figures of speech often go over their heads, so they never quite grasp or understand what was meant by a joke or comment made by someone else in the company – even if it is repeated throughout the day!
They cannot communicate clearly when making decisions involving problems within the company either, which creates further misunderstandings and resentment toward their lack of leadership ability.
9. Incompetent
Some leaders are incompetent because they do not have the skills necessary to perform their job – no matter how long they might have been doing so. They fail to recognize that these deficiencies could lead to poor performance by other employees who depend on them for guidance, support, and direction to achieve positive results for the organization as a whole.
10. Leaders become weak
Leaders become weak when they allow themselves to be overly influenced by one or two members of their staff whose values and ways of doing things are different from what is expected in an organizational setting like theirs, which often happens with younger workers.
11. Micro-Management
Micro-management is a sign of weak Leadership. When a leader does not trust his employees, he tends to do most of the tasks himself and micro-manages all their movements. As a result, his workers will feel that they are being watched and can't do anything right. This situation will cause resentment, leading to poor job performance and even early resignation.
12. Lack of courage
A weak leader lacks courage and cannot make tough decisions because he fears losing the respect of his subordinates and colleagues or possible failure. A weak leader seldom takes responsibility for anything that happens in an organization. He can't take criticism and won't listen to other people's opinions.
13. Self Management
A weak leader can never manage himself properly because he doesn't have a sense of duty and responsibility. As a result, he tries hard not to disappoint others but fails to meet his own personal or business goals.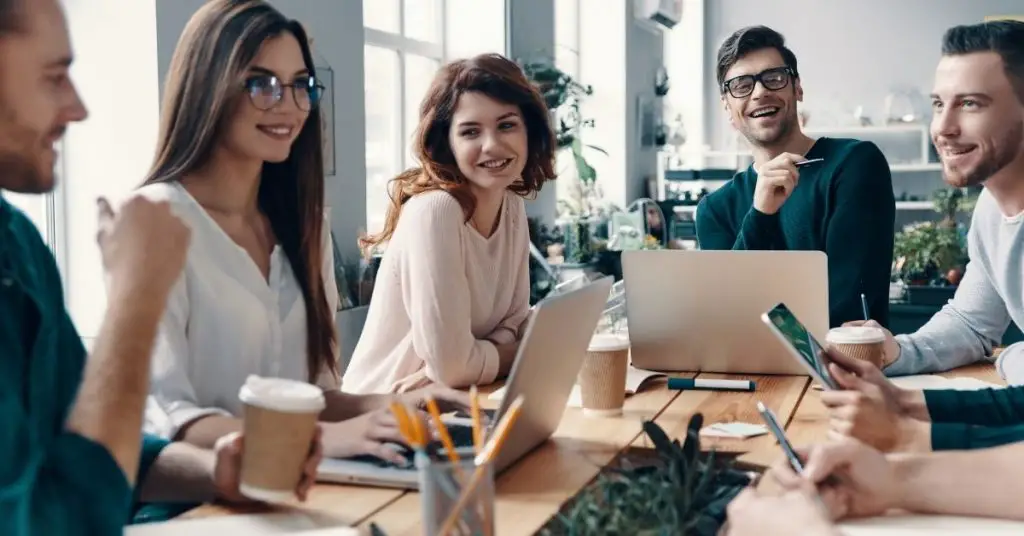 7 Tips to Avoid Becoming a Weak Leader
Leadership is an exalted position. People are willing to emulate their leaders, follow them on social media, and even give them money. However, when you become a leader of people, you must handle your authority responsibly. If you don't, not only will the followers who devoted themselves to you lose faith in your ability to lead, but you may also end up hurting them.
Here are seven tips that will help you avoid becoming a weak leader.
1. Don't take your position for granted
Leadership is not something you're born with; it's something you earn through time and effort. Just because someone gives you an important title doesn't mean that you should automatically accept it. You may abuse your power if you do, leading to a disaster.
2. Choose your words carefully
One of the best ways to avoid becoming a bad leader is by choosing your words carefully when communicating with other people. While you are in charge, not everyone will understand your feelings. This is why, when you express your emotions or opinions, make sure they are delivered in a manner that people can easily comprehend.
3. Let others stand out
One of the best ways to avoid becoming a bad leader is by letting other people shine through their talents. Just because you have more experience than everyone else doesn't mean that you should hog all of the spotlights. Instead, share your gifts with others, giving them a chance to shine too.
4. Reward hard work
People appreciate their co-workers more when they see their superiors rewarding everyone for doing good work. So if you want to avoid becoming a bad leader, be sure to reward people who give it their best. You can thank them by using social media or writing an email that shares the great things they did throughout the day, week, or even month.
5. Don't try to do everything on your own
One of the most common mistakes made by many leaders is trying to do everything independently without involving anyone else in any aspect of what needs to be done on time and efficiently. If you want to avoid becoming a bad leader, make sure you work with others to help achieve your goals. Not only will this encourage teamwork, but it'll also enhance the outcome of your project or goal because more people are involved.
6. Don't be stubborn
If there's one thing that makes someone become a bad leader, it's being stubborn. When you become close-minded, you may miss out on other opportunities and fail to expand your knowledge base about something important to what you do. For example, if you refuse to try something new, how can your business grow? You have to take risks if you want your company or organization to excel in everything it does!
7 . Listen carefully
One of the most important things successful leaders do is listen carefully to all of the advice and suggestions were given by those who work underneath them. If you want to avoid becoming a bad leader, be sure to pay attention closely when talking to your employees or colleagues.
When you take their advice and implement it successfully, they will feel great about helping their company move forward. Many successful leaders listen to their positive role models every day. Great leaders also have an amazing ability of self-awareness.
An example of Weak Leadership:
Hyatt read a book about a guy named McClellan. He had some leadership flaws during the Civil War. He identified the following five leadership flaws, highlighting examples from McClellan's career and their far-reaching consequences:
"Hesitating to take definitive action."
"Complaining about a lack of resources."
"Refusing to take responsibility."
"Abusing the privileges of leadership."
"Engaging in acts of insubordination."
Related: 15 Successful Leadership Behaviors
Final Thoughts
Weak Leadership puts the rest of the department at risk because their ideas tend to taint those brought up within the organizational system where the culture and values of the company matter more than individual desires.
If this influence continues, each team member who is still loyal to their organization cannot wait until another leader arrives to replace them because it will never happen; otherwise, they will find themselves working elsewhere where best leaders are already in charge and expecting what needs to be done simply because it must be done or was done by someone else before them.
You might be a great leader if you can make decisions and stick to them, no matter what other people think of your ideas.
If you find this blog post helpful, please don't forget to provide your honest feedback below.
Related: 5 Levels of Leadership