Disclaimer: We sometimes use affiliate links in our content. For more information, visit our Disclaimer Page. 
The leader's strength is a crucial factor for company success. A strong leader can inspire employees and help the company reach its goals. However, a weak or ineffective leader can lead to chaos and poor performance.
This blog post will discuss how a leader's strength affects company success. We will also provide tips for strengthening your leadership skills!
What is meant by leadership strengths?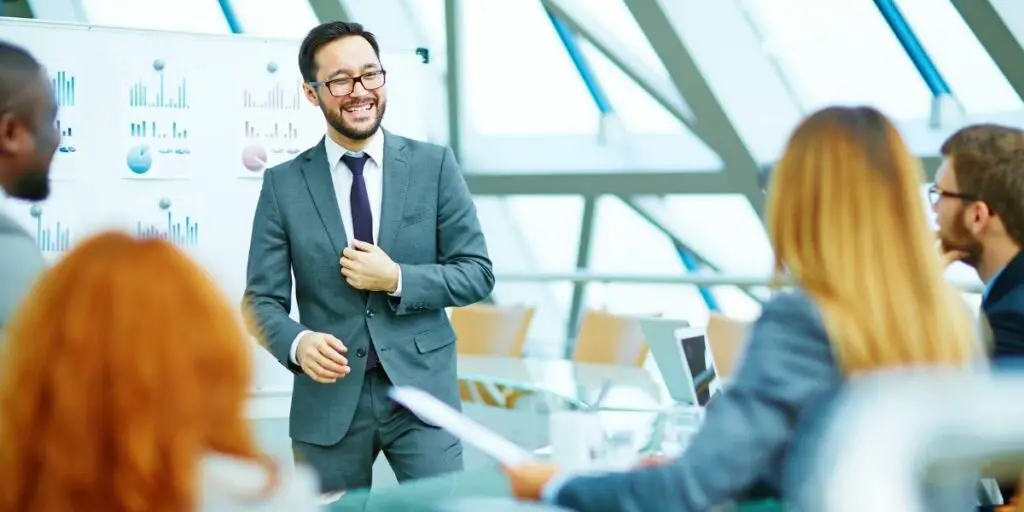 Leadership strengths are traits and qualities that best help leaders lead, manage, and inspire their people. Many different leadership strengths make up a strong leader, and adapting your leadership position to the situation is critical.
Some people are born with the natural ability to motivate and inspire others, while others develop these skills through experience and observation. There are always opportunities to improve your leadership skills, no matter your strengths. For example, if you're not naturally outgoing, you can work on developing your ability to build relationships and communicate effectively with team members.
Or, if you tend to be more reserved, you can focus on honing your public speaking skills to present your ideas better and rally people behind a common goal. By identifying your areas of opportunity and actively working to improve upon them, you can become a more effective leader for your team.
Related: Leadership Philosophies
15 key leadership strengths great leaders possess
While many different leadership strengths can contribute to success, a few are particularly important for great business leaders to possess. These include:
1. Empathy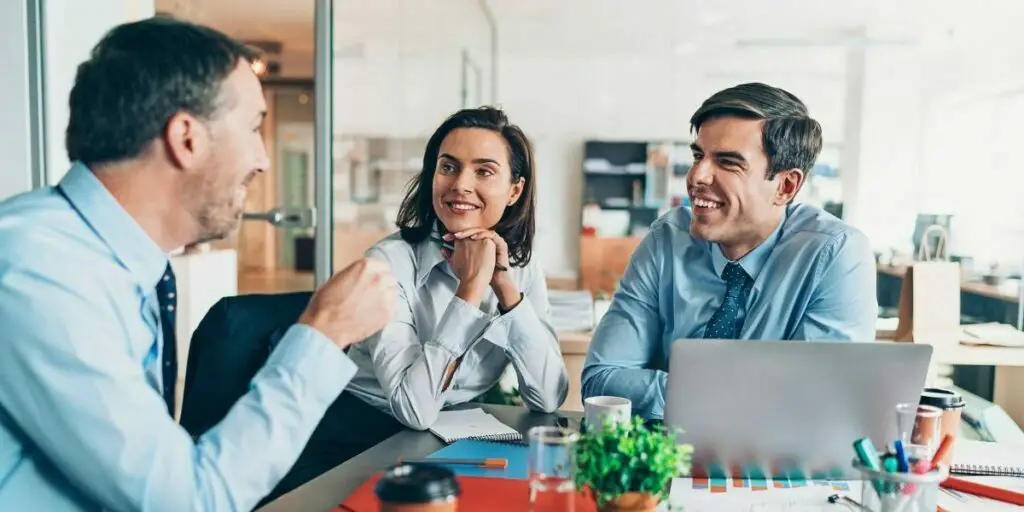 Empathy is the ability to understand and share the feelings of another person. It is an essential quality for leaders, who must be able to see things from their team members' perspectives and build relationships of trust. Empathetic leaders create an environment in which people feel valued and respected. This, in turn, leads to better communication, more cooperation, and higher morale. There are many ways to show empathy.
One must listen carefully when someone is speaking, without interrupting or judging. Another is to offer words of encouragement or consolation when someone is going through a tough time. Still, some people may question whether empathy is vital for leaders. After all, many successful leaders do not seem to be very empathetic. However, the truth is that empathy is a quality that can make a good leader great.
2. Confidence
Confidence is a very important quality for leaders. For one thing, confidence allows leaders to take risks and make decisions without second-guessing themselves. This can be critical in situations where time is of the essence or when decisive action is needed.
In addition, confident leaders are usually more effective communicators. They can inspire others and rally them around a common cause or goal. This ability to "sell" their vision often separates successful leaders from those who fail to achieve their objectives.
3. Passionate
A passionate leader is committed to their cause and believes in what they do. They are also someone who can inspire others to believe in the same thing. A passionate leader can motivate and encourage others to take action. Inspirational leaders are usually very charismatic and can make people feel excited about their vision.
It's also willing to take risks and is not afraid of failure. Passionate leaders are usually very successful because they can create a following of people who believe in their vision and are willing to work hard to achieve it.
They are essential because they can create a movement of people committed to change. They provide the vision and the motivation for people to take action and make a difference. Passionate leaders usually have a strong following because people are drawn to their enthusiasm and commitment.
4. Self-Aware
A self-aware leader understands their strengths and weaknesses and can use this knowledge to lead their team better. On the other hand, A leader who is not self-aware may find it more challenging to connect with their team and understand what motivates them. Additionally, a leader who is not self-aware may be more likely to make decisions that are not in the team's best interest.
Self-awareness is an essential quality for a leader because it allows them to understand themselves and their team better. A self-aware leader can use this knowledge to make better decisions, connect with their team, and motivate them.
There are a few things you can do to become more self-aware:
Pay attention to your thoughts and emotions.
Seek feedback from others.
Be open to new experiences.
Reflect on your successes and failures.
Practice mindfulness.
By paying attention to your thoughts and emotions, you can better understand yourself and your triggers. Additionally, seeking feedback can give you insights into how others perceive you. Further, being open to new experiences can help you expand your self-awareness.
Finally, reflecting on your successes and failures can help you learn more about yourself and what works. Practicing mindfulness is also a great way to become more attuned to your thoughts, emotions, and experiences.
5. Resilience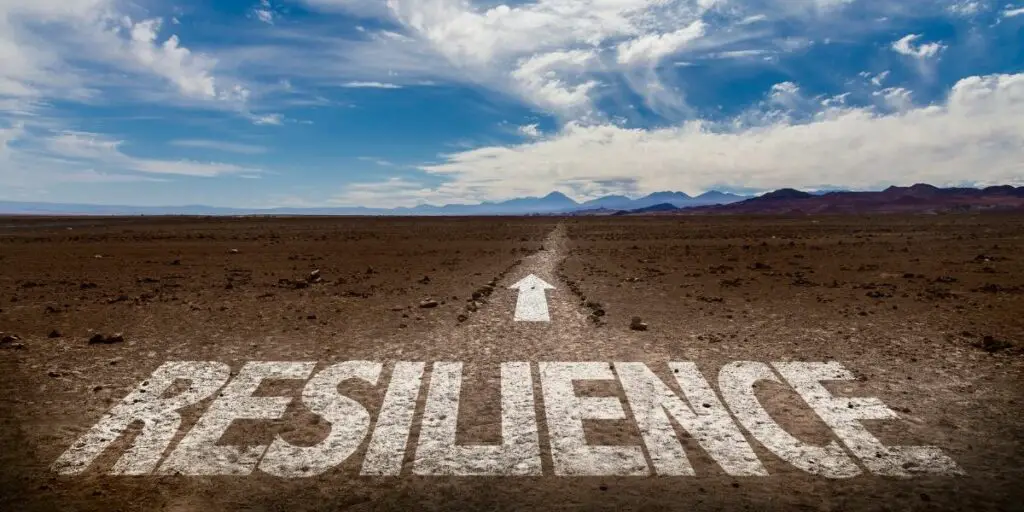 Resilience is another important quality for a leader. Leaders need to face challenges and setbacks with courage and determination. They need to be able to pick themselves up after a fall and keep going. Resilient leaders are always looking for ways to improve and grow from their experiences. They know that failure is not an option, and they will never give up on their goals.
Resilient leaders are a vital part of any team or organization. They help create a culture of resilience that can be passed down to other members. Resilient leaders inspire others never to give up and keep moving forward even when tough times. If you want to be a successful leader, developing resilience should be one of your top priorities.
6. Teaching ability
As a leader, your ability to teach others is essential to your success. After all, if you can't effectively communicate your vision and goals to your team, how can you expect them to achieve results?
Fortunately, there are several ways to improve your teaching ability. By studying the best practices of successful leaders, you can learn how to communicate more effectively with your team. Additionally, several tools and resources can help you hone your skills.
Here are a few tips to help you improve your teaching ability:
Be clear and concise in your communications. When sharing information with your team, be clear and concise in your delivery. This will help ensure that everyone understands your message and is on the same page.
Use analogies and examples. When sharing new concepts or ideas, it can be helpful to use analogies and examples to illustrate your point. This will help make the information more relatable and easier to understand.
Encourage questions and feedback. Don't be afraid to encourage questions and feedback from your team. This will help ensure that everyone is engaged in the discussion and that you can address any concerns or confusion.
Be patient and flexible. It's important to be patient when teaching others, especially if they struggle to understand a concept. Additionally, be willing to adapt your approach as needed based on feedback or suggestions from your team.
Keep learning. Finally, it's essential to strive to improve your teaching ability continuously. Read books, attend workshops, and take effective communication and leadership courses. By continually learning, you'll be able to share your knowledge with others more effectively.
7. Excellent Communication
The ability to communicate effectively is essential for any leader. Strong communication skills are necessary to lead effectively. A leader must be able to clearly and concisely articulate their vision and goals to their team. They must also be able to listen attentively and understand the needs and concerns of their team members.
Effective leaders know how to use different communication styles to appeal to different personality types. They are also aware of nonverbal cues and can use them to create a rapport with others.
A leader who cannot communicate effectively will not be able to inspire or motivate their team. So if you want to be an effective leader, start honing your communication skills.
8. Flexibility
Flexibility is a critical quality for any leader. The ability to adapt to changing circumstances and to lead others through change is essential for success. Conversely, leaders who are inflexible or resistant to change will find it challenging to navigate the ever-changing landscape of business and politics.
While some people may view flexibility as a weakness, it is a strength. Flexible leaders can adapt to new situations and find creative solutions to problems. They are also better able to build consensus and get buy-in from others.
Of course, there is such a thing as being too flexible. Leaders who are too quick to change direction may appear indecisive or chaotic. Leaders need to strike a balance between being flexible and being firm.
Overall, flexibility is a critical quality for any leader who wants to succeed. Those who can adapt to change and lead others through it will be better positioned for success in today's ever-changing world.
9. Listening
To be an effective leader, you must have excellent listening skills. Leaders who can listen attentively and understand the needs of their team members will be more successful than those who cannot.
Listening is not just about hearing what others are saying. It is also about understanding the underlying message and taking action accordingly. Leaders who listen well can gather information, identify problems, and find solutions.
Good leaders know how to active listening. This involves not just hearing what others are saying but also taking the time to understand the message behind the words. Active listening requires being present and engaged in the conversation. It also involves giving feedback and asking clarifying questions.
Leaders who have excellent listening skills are better able to understand the needs of their team and take action accordingly. If you want to be a successful leader, start by honing your listening skills.
10. Innovation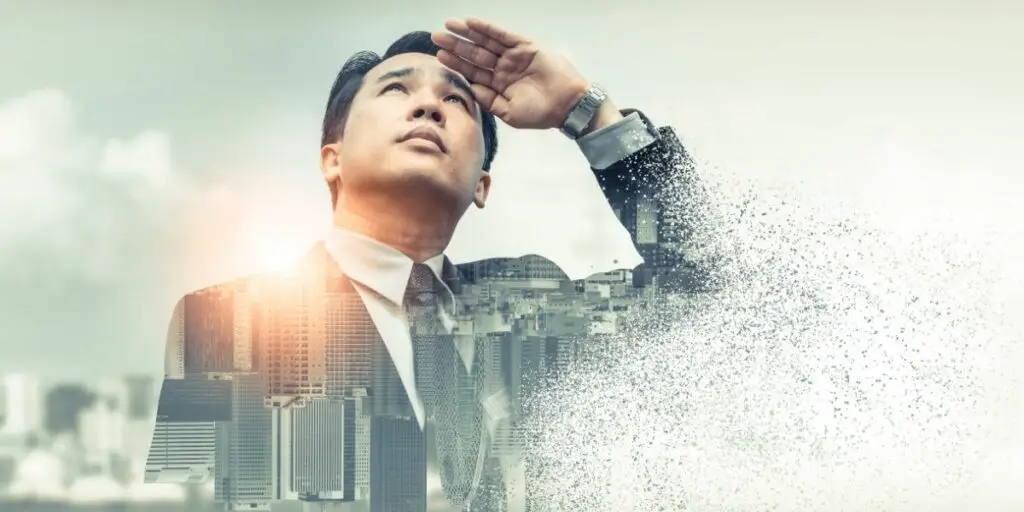 Innovation is one of the critical leadership qualities. A leader must be able to think outside the box and come up with new ideas that can take the company or organization to the next level. If leaders are not innovative, they will quickly become stale and outdated. Therefore, it is more important than ever for leaders to be creative and constantly look for ways to improve in today's ever-changing world.
There are many ways that innovation can benefit a leader. First, it can help them to stand out from the crowd. If leaders can develop new and unique ideas, they will be much more likely to get noticed by those above them. This could lead to promotions or other opportunities for advancement. Second, innovation can help a leader to solve problems better. If leaders constantly come up with new ideas, they will be much more likely to find creative solutions to complex problems.
This could lead to increased efficiency and productivity within the company or organization. Third, innovation can help a leader to inspire others. If leaders can develop new and exciting ideas, they will be much more likely to inspire those around them. This could lead to greater motivation and morale within the company or organization.
11. Accountability
Leaders need to be able to take responsibility for their actions and ensure that they are meeting the needs of their team. Accountability also means being able to give clear directions and expectations to team members, as well as provide feedback on their performance. Leaders who are not accountable can quickly lose the trust of their team and may find it challenging to achieve success.
Accountability is essential for leaders because it helps create a culture of responsibility and accountability. Accountable leaders can help instill these values in their team members, leading to greater success in meeting goals and objectives. Additionally, responsible leaders can build trust with their team members, as they are reliable. Trust is essential for any team or organization, as it helps to create a positive working environment and improve communication.
Leaders need to be accountable to their team members, but they also need to be accountable to themselves. Leaders who are not accountable to themselves may find it challenging to maintain their integrity and struggle to make tough decisions. Additionally, these leaders may find it challenging to stay motivated and eventually give up on their goals. On the other hand, leaders who are accountable to themselves are more likely to meet their goals and achieve their objectives.
12. Negotiation
Leaders need to be able to negotiate to get what they want and achieve their goals. Without effective negotiation skills, leaders would not be able to accomplish anything.
Some people may think that negotiation is only about getting the best possible deal for oneself, but it is much more than that. Good negotiation involves understanding the other party's needs and wants and finding a way to come to an agreement that satisfies both sides.
Leaders who can negotiate effectively can get what they want while maintaining good relationships with the other parties involved. This is essential for long-term success.
If you want to be a successful leader, you need to make sure that you hone your negotiation skills. There are many resources available that can help you improve your abilities in this area. Take some time to learn more about negotiation and how you can use it to your advantage. It will pay off in the long run.
13. Thinking Ahead
As a leader, you must think ahead and plan for the future. This means being proactive and not reactive to change. You need to anticipate problems and opportunities to make the best decisions for your team.
Thinking ahead also requires you to be strategic in your thinking. This means setting goals and objectives and developing a plan to achieve them. But, again, it's essential to think about the long-term impact of your decisions, not just the immediate results.
Being able to think ahead is a vital skill for any leader. If you can't do it, you'll likely find yourself always playing catch up and never really getting ahead. So take the time to develop this skill, and it will pay off in the long run.
14. Humility
Humility is often seen as a negative quality in our society. We tend to view humility as a sign of weakness or insecurity. However, humility is a fundamental trait for leaders. Humble leaders can see the bigger picture. They understand that they are not the only ones with good ideas and that other people have something to contribute. This allows them to be more open-minded and receptive to new ideas.
Humble leaders also tend to be more effective communicators. They realize that it is not all about them and need to listen to others to understand them truly. This allows for more productive conversations and better relationships overall. Finally, humble leaders can inspire others. People are drawn to those who are down-to-earth and genuine. When people see that their leaders are just like them, they are more likely to trust and respect them.
So, while humility may not be something that we typically associate with leadership, it is a very important quality for those in positions of authority. If you want to be a successful leader, start by being humble.
15. Positive Attitude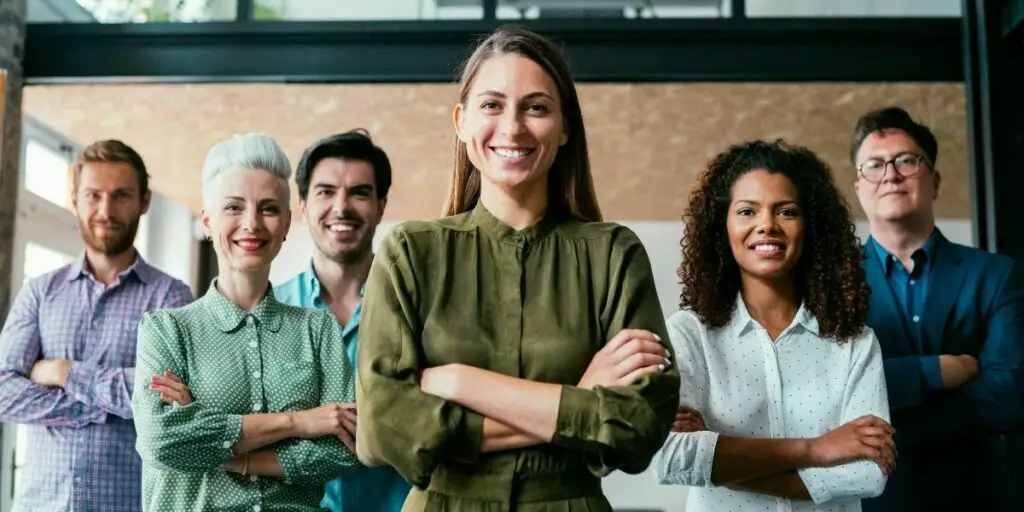 Leaders are often in the spotlight, and their attitudes can be contagious. A positive attitude can inspire others to do their best and create a more productive work environment. On the other hand, a negative attitude can bring down morale and make it more challenging to get things done.
While many qualities make a good leader, a positive attitude is essential. Leaders who have a positive outlook on life and work are more likely to motivate and inspire those around them. They're also more likely to be able to see opportunities instead of challenges and to find creative solutions to problems.
A positive attitude is not only necessary strength of a leader but for everyone in the workplace. Employees with positive attitudes are more productive, have better attendance records, and are more likely to stay with a company. They're also more likely to be promoted and receive raises and bonuses.
If you want to be a successful leader, it's essential to cultivate a positive attitude. This doesn't mean that you have to be happy all the time or ignore problems. However, it does mean that you should focus on the good, look for the best in people, and find ways to see the silver lining in every situation.
Related: Top 15 Successful Leadership Behaviors
How to improve your leadership strengths?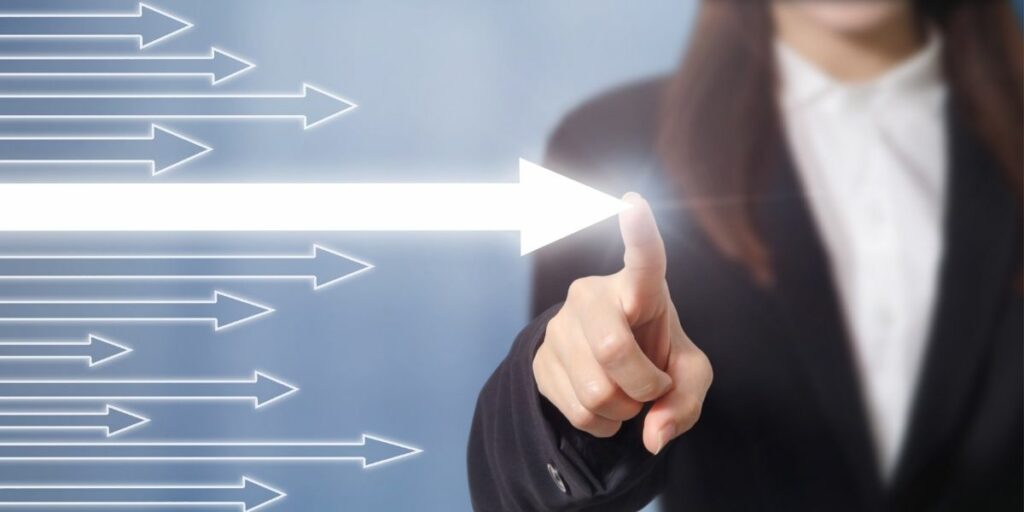 If you want to be a successful leader, you must focus on improving your strengths. Here are five ways that you can do this:
1. Discover your leadership style
Leadership styles vary from person to person, and what works for one leader may not work for another. However, discovering your leadership style can be a helpful first step in becoming a more effective leader. Once you know what leadership style you tend to gravitate toward, you can learn more about how to use that style effectively.
Additionally, understanding your leadership style can help you identify areas where you need to improve. If you tend to be a more aggressive leader, learning to temper your approach can help you become more effective overall. Ultimately, the goal is to balance using your strengths and to address your weaknesses – and discovering your leadership style is a vital part of that process.
2. Practice discipline
It is often said that discipline is the key to success. This is especially true for leaders, who must set an example for others to follow. A leader who is not disciplined will quickly lose the respect of those they lead. Therefore, practicing discipline is essential for any leader who wants to succeed.
There are many different ways to practice discipline. One way is to set clear expectations and follow through with them consistently. Another way is to lead by example and show others that you are willing to adhere to the same standards that you expect from them. Whatever method you choose, you must remain consistent in your efforts.
Discipline is not always easy, but it is necessary to be a successful leader. Those who are willing to put in the hard work and stay focused on their goals will be the ones who reap the rewards in the end. So if you are ready to take your leadership to the next level, start practicing discipline today.
3. Be A Follower
When you are a follower, you can learn from those in leadership positions. You can observe their behavior and see what works well and what doesn't. By being a follower, you can also understand the different perspectives of people who lead. This can help you be more effective when in a leadership role yourself.
In addition, followership also allows you to build relationships with those in leadership positions. These relationships can be beneficial when you seek a leadership role in the future. Finally, being a follower can also help you develop your leadership skills.
Learn from experienced leaders, so you can start to develop your style and approach to leadership. This can make you a more effective leader in the future. So, being a follower is a great place to start if you want to improve your leadership skills.
4. Inspire others
When you inspire others, you're not only helping them reach their potential but also strengthening your leadership skills. In addition, seeing the impact you have on others and help them grow and succeed reinforces your confidence and abilities.
Inspiring others also requires excellent communication skills. You need to be able to articulate your vision in a way that resonates with your team and gets them excited about working towards a common goal. This can be a challenge, but it's one that leaders need to master if they want to be successful.
Finally, inspiring others requires empathy. You need to understand where they're coming from and what motivates them. Only then can you truly connect with them and help them achieve their goals.
5. Set realistic goals for development
One of the most critical aspects of leadership development is setting goals. Without goals, it can be challenging to measure progress and identify areas for improvement. Furthermore, goals give you something to strive for and help keep you motivated.
When setting goals, it's essential to make sure they are realistic. If your goals are too ambitious, you may become discouraged if you cannot achieve them. On the other hand, if your goals are too easy, you will not be challenged and may become complacent. Therefore, it's crucial to find a balance between these two extremes.
In addition, your goals should be specific and measurable. This will make it easier to track your progress and identify areas for improvement. Finally, your goals should be aligned with your overall vision and strategy. This will ensure that you work towards a common goal and progress toward your long-term objectives.
6.Distribute personalized gifts to recognize outstanding employees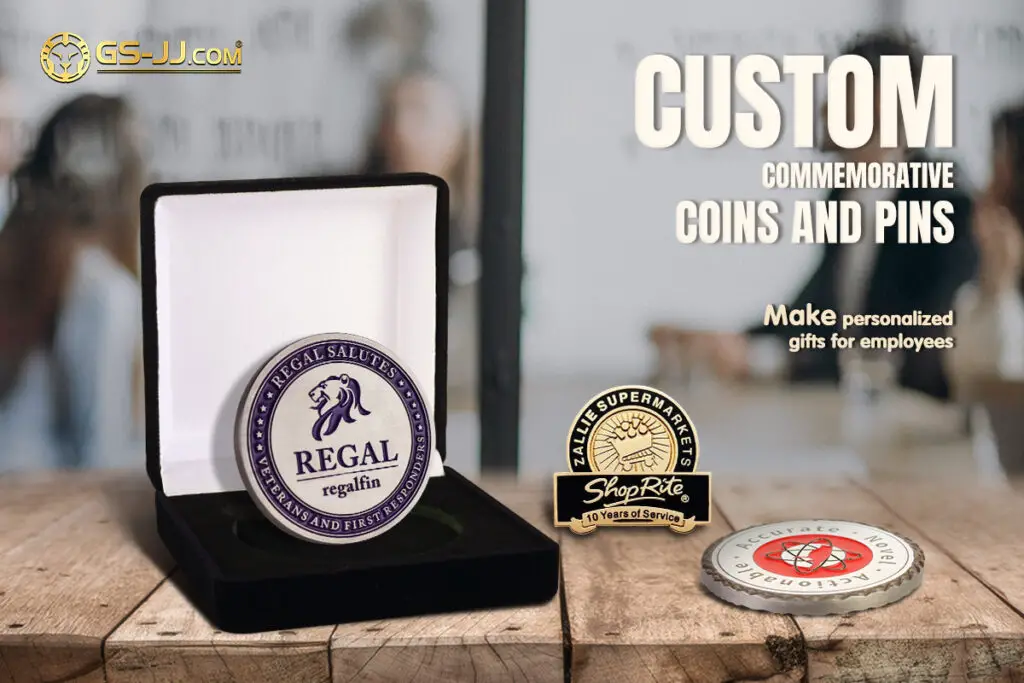 For employees and teams who have made a significant contribution to the company, it makes sense for leaders to use some personalized gifts. I learned that companies often give out promotional gifts, such as custom pins, challenge coins, etc., to their employees.  
Leaders will even thoughtfully print the employee's name, company logo, and other logos on these goods, which are compliments and encouragement for those with outstanding abilities.Hope everyone can learn from these excellent employees and work hard for the development of the company!
Related: 5 Levels of Leadership
Final Thoughts
Leadership is a complex and multi-faceted topic. There is no one right way to lead, but there are certainly some wrong ways. The key is to find what works best for you and your team. Then, by using the tips above, you can develop your leadership skills and become the best leader you can be.
What other leadership tips would you add to this list? Share your thoughts in the comments below!
Related: Characteristics of Weak Leadership
FAQs
What are interpersonal skills?
Interpersonal skills (also known as social skills) are essential for success in both personal and professional relationships. By definition, interpersonal skills are the abilities that help us interact, communicate, and collaborate with others effectively. Empathy, active listening, and emotional intelligence are examples of interpersonal skills that can help us build strong relationships. In the workplace, interpersonal skills can be just as important as hard work and talent.
What are business management skills?
Communication, problem-solving, and decision-making are just a few business management skills that can help you succeed in your career. In addition, these abilities allow job seekers to stand out from the crowd and impress potential employers.
They also help employees be more productive, equipping them with the skills to get the job done. So whether you're looking to climb the corporate ladder or simply want to be more successful in your current role, developing your business management skills is a smart move.
What have demonstrated leadership skills?
Many different leadership skills can be demonstrated in a variety of ways. However, some common leadership skills include communication, decision-making, problem-solving, and team-building. Leaders use these skills to influence and motivate others to achieve common goals.
Leadership is not about having all the answers or being perfect; it's about inspiring others to reach their full potential. Great leaders know how to listen and learn from those around them. They also dare to make tough decisions when necessary and stand by their convictions.
What are personal strengths?
Everyone has their strengths. Some people are great at problem-solving, while others are better at creative thinking. There are many different types of strengths, and everyone has a different combination of them.
Some common personal strengths include:
– Being able to stay calm under pressure
– Being organized and detail-oriented
– Being able to think creatively
– Being able to communicate effectively
– Being able to work well in a team
– Being able to stay positive even in difficult situations
What are Collaboration skills?
Most of us are aware of collaboration skills in the workplace. After all, teamwork is essential to getting things done in any business setting. But what exactly are collaboration skills? And how can they be developed?
Collaboration skills are the interpersonal and intrapersonal qualities and competencies we use to solve a problem or progress toward a common goal collectively. This includes things like communication, compromise, and conflict resolution. Companies need employees who have these skills to function effectively. Fortunately, they can be learned by anyone willing to put in the effort.
What are conflict resolution skills?
Successfully resolving conflict requires several important skills. First, it is essential to manage stress quickly and remain calm in the face of challenges. This allows you to read and interpret verbal and nonverbal communication from others accurately.
Additionally, it is vital to control your emotions and behavior during a conflict. This includes remaining respectful and open-minded, even when the other person is acting aggressively or closed-minded. By developing these skills, you can become more effective at resolving conflict in your personal and professional life.