Disclaimer: We sometimes use affiliate links in our content, meaning, at no additional cost to you, we will earn a commission if you click through and make a purchase. For more information, visit our Disclaimer Page. 
Effective communication is a skill. However, tactful communication is also a skill and one that you should never underestimate in importance. Put tact at the forefront of your mind when communicating with others because it's not just about being polite or professional; it's about forging meaningful connections and relationships.
This blog post will explore how to be effective while remaining tactful so that you can communicate without offending, alienating, angering, or scaring off your audience!
Definition of Tactful
The word "tactful" derives from the Latin word "tactus," meaning touch. Thus, tact is the ability to be aware of the feelings of others and to act in a way that minimizes offense or produces the desired effect.
A tactful person is likely to think about different perspectives before speaking and choose their words carefully to avoid hurting someone's feelings.
A tactful way is the ability to use manners or etiquette in a thoughtful and aware way. It's the ability to say and do things that consider other people's feelings.
What is a Tactful Person?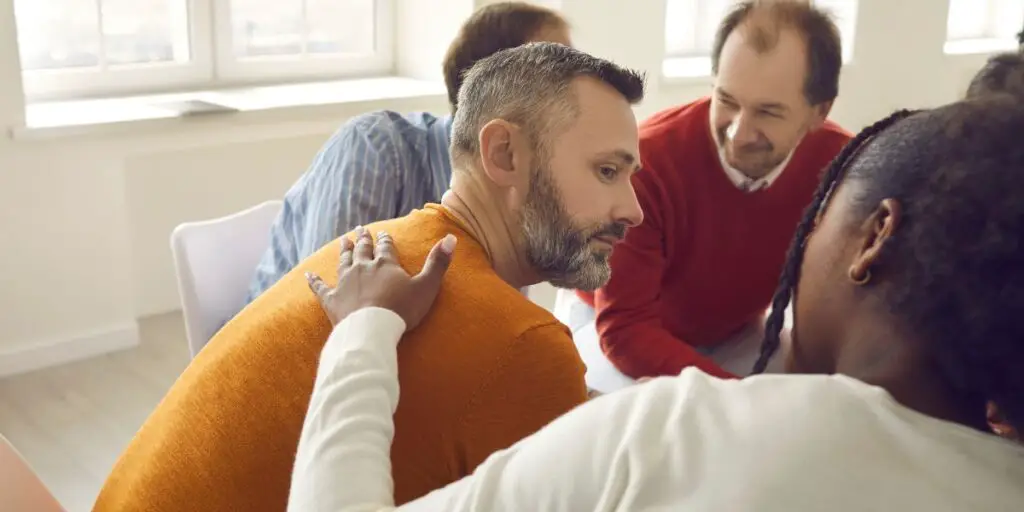 Tactful people are wonderfully empathetic, always thinking about the consequences of their words. This makes them excellent listeners and conversationalists who know how to speak tactfully and not offend anyone or make them feel offended when they disagree with an opinion.
Tact is a skill in which these exceptional individuals excel. They can formulate opinions while considering others' views and respond appropriately without offending someone, even if they deliver bad news.
Knowing how to be tactful is not only a compliment in any social setting but also an important skill to have, especially in the workplace.
Related: Self-Concept
Tactfulness vs. Tactlessness
Tactfulness is the ability to be tactful in a given situation. Acting delicately, gently and with kindness are all indications of tactfulness which is an essential trait for everyone because it allows them to communicate without stepping on toes or causing undue alarm. It could also describe someone's capacity for careful dealing when communicating with others. It's often described as diplomacy, discretion, prudence, or reasonableness.
Tactlessness is the lack of consideration for how somebody else would feel if one were to say or do something. Tactlessness can manifest itself in several ways, such as using offensive language and refusing to be sensitive to someone's feelings.
Related: Communication Competence
Why do we need to be Tactful?
Respecting other people's cultures and beliefs is essential to building a better relationship with them.
Tactful communication can help you resolve conflicts, create a positive image for your company, and improve customer satisfaction.
Being tactful is an essential skill everyone should have because it allows us to communicate more effectively. You don't need to be perfect at it from the start; it will become easier over time as you practice being tactful more often.
Related: Kinesics Communication
What are the Benefits of Being Tactful?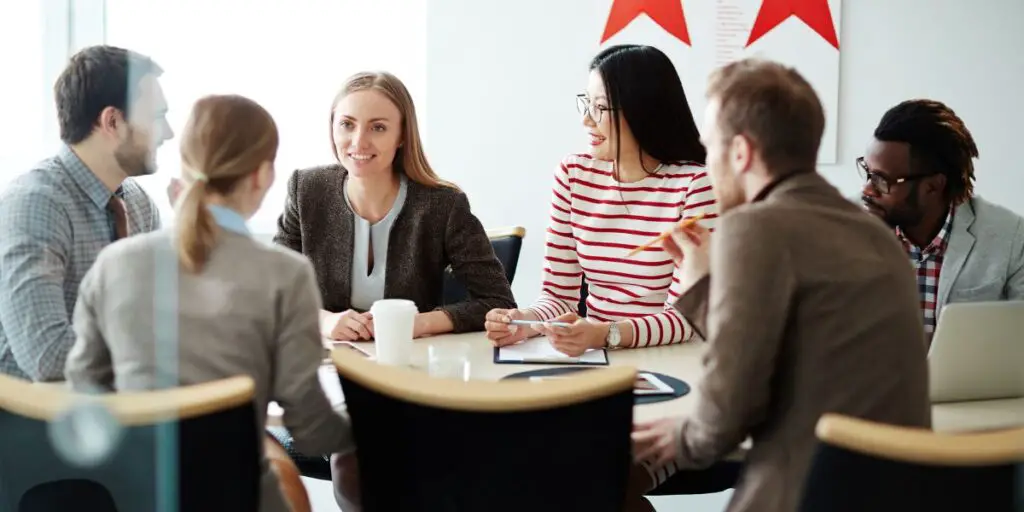 Tactfulness is the ability to handle sensitive subjects in a way that causes minor discomfort or upset. This skill, when mastered, can lead to an increased sense of empathy and understanding of other people's feelings.
Being tactful may be the key to your success. People will want to work with you more when given a chance and feel like their feelings were considered. There are many benefits of tactful, but below are some of them.
→ Preserve relationships
It is essential to be tactful to preserve relationships. Tactful means having a keen sense of what is appropriate in any given situation and behaving accordingly. In other words, it is the ability to read a situation and act in a way that will not cause offense or upset.
This is especially important in relationships because if we are not careful, our words and actions can easily damage our bond with another person. On the other hand, when we are tactful, we show that we care about the relationship and are willing to do what it takes to maintain it.
→ Build credibility
In business and life, credibility is essential. Credibility is the quality of being trustworthy and believable. It allows people to believe in you, your message, and your abilities.
There are many ways to build credibility, but tactfulness is one of the most important. Tactfulness is the ability to handle difficult situations and conversations with sensitivity and grace. It is a critical skill in any area of life, but it is essential in the business world.
When you are tactful, you show that you are aware of the feelings of others and that you care about them. You handle difficult conversations with diplomacy and respect. People see you as a respectful person who is not afraid to stand up for your beliefs. They know that you are someone who can be trusted.
Tactfulness is an important quality to have if you want to build credibility. When you are tactful, people see that you are respectful and credible. They will trust you and your abilities and will be more likely to support you in your endeavors. If you want to build credibility, start by being tactful.
→ Demonstrate thoughtfulness
One way to demonstrate thoughtfulness is through tactfulness. Tactfulness involves being considerate and respectful of others and aware of their feelings and needs. It also entails understanding when it is appropriate to say or do something and being able to read social cues to avoid potentially offensive or hurtful situations. Finally, a thoughtful person will be tactful when interacting with others to maintain a positive note.
There are many other benefits to being tactful. For one, it helps build trust and mutual respect. When we are considerate of others, they are more likely to trust and respect us in return. This can make it easier to resolve conflicts and build solid and lasting relationships.
In addition, being tactful can help reduce stress and anxiety. When respectful and considerate of others, we are less likely to encounter stressful situations. This can lead to a more favorable comment on life and improved mental well-being.
Lastly, being tactful can make life more pleasant. When we take care to be considerate of others, we create a more positive and enjoyable environment for everyone involved. This can lead to increased happiness and satisfaction in life.
Overall, tactfulness is a valuable quality worth cultivating in our lives. When we are tactful, we show consideration and respect for others. This can help build trust, reduce stress, and make life more pleasant.
Related: Communicate Assertively
What is Tactful Communication?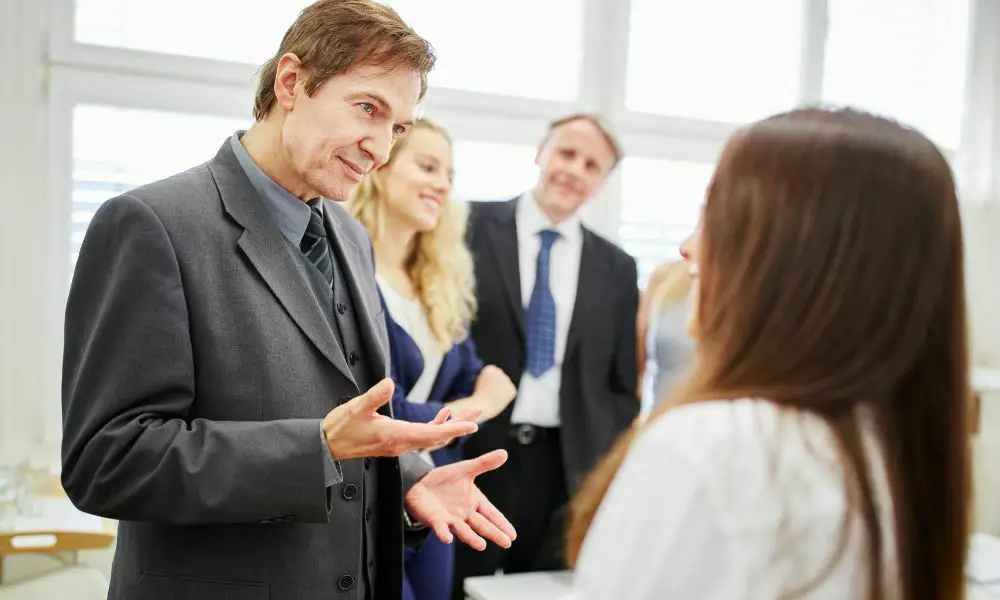 Communication is the process of exchanging information. It includes speaking, listening, observing, and other non-verbal forms of communication. The ability to communicate successfully can lead to many opportunities. For example, it can build relationships, gain trust, and more.
Tactful communication is about giving people your full attention, listening attentively, and not interrupting or talking over them. It's about being open-minded and nonjudgmental without coming across as indifferent.
Related: Group Communication
The Three Golden Rules of Tactful Communication
1. Listen carefully to others. Be responsive but don't interrupt them.
2. Avoid humor if it may offend the other person or make them feel uncomfortable.
3. Make your point politely and professionally, without offending, humiliating, or making the other person feel small or wrong for their opinion
How to Be Tactful in Your Social Conversations 
We're all social creatures and tactfully must learn how to behave in a social setting. So here are some points to help you do just that:
Be aware of what you say. Be mindful of your words and your tone when communicating with others.
Be polite, even if someone has offended you with their words or actions.
Always try to remain positive and have a good attitude, even if your saying is not pleasant for the other person.
Avoid using sarcasm in most cases, as it can quickly be taken wrong or interpreted as mean or attacking someone's intelligence.
Be sincere in your intentions. This will help you avoid being too pushy and demanding.
Please don't interrupt the other person when they're talking.
Listen attentively and ask questions.
Why You Should Always Aim for Higher Levels of Tactfulness in Your Interactions
Tactfulness is crucial in social interactions, and tactful people are more likely to succeed.
The more tactful you are, the better your life will become in every way- personally and professionally. You'll have more friends, get along better at work, and feel less stressed throughout each day of your life.
Whether you're trying to achieve success personally or professionally, if your goal is to establish strong connections with other people, you should aim for higher levels of tactfulness personally and professionally.
If you want to improve your level of tactfulness, we recommend reading this book on the subject matter- "How to Win Friends and Influence People" by Dale Carnegie. This book contains all of the information you need to know about becoming more considerate of other people in any situation or setting.
Related: Intrapersonal Vs. Interpersonal Communication
Conclusion
We hope you've enjoyed this blog post and can take something away from it. Also, if you found the information helpful, please share it with your friends on social media by clicking the buttons above! We want to help as many people as possible be effective while remaining tactful so that they can communicate without offending, alienating, angering, or scaring off their audience.
FAQ
How can I be more diplomatic in communication?
There are a few key things to remember if you want to be more tactful in your communication. First, try to see things from the other person's perspective. It can be helpful to put yourself in their shoes and understand their origins. Secondly, avoid making assumptions about the other person's thoughts or feelings.
Instead, ask questions and listen carefully to the answers. Lastly, be aware of your body language and tone of voice. It will be harder to resolve if you come across as aggressive or hostile. If you keep these things in mind, you'll be on your way to more productive and diplomatic communication.
Are diplomatic and tactful the same?
There is often overlap between being diplomatic and tactful, but they are not necessarily the same. For example, diplomacy typically refers to the relationships between the governments of different countries, and it often involves carefully negotiating to maintain peace and avoid conflict. On the other hand, Tact generally refers to an individual's ability to interact with others sensitively and effectively.
Tactful people know how to say the right thing in any situation, and they are skilled at handling delicate conversations. While diplomacy is about avoiding conflict on a large scale, tact is about managing interpersonal relationships. Both skills are essential in life, but they serve different purposes.
What is emotional intelligence?
Most of us are familiar with the term intelligence, but what is emotional intelligence? Emotional intelligence is most often defined as perceiving, understanding, managing, and handling emotions. In other words, it's the ability to be aware of and understand your feelings and the emotions of others.
People with high emotional intelligence are typically good at managing their own emotions and relationships. They're also good communicators and tend to succeed in various fields, from education to business. So next time you try to figure out why someone is successful, don't forget to consider their emotional intelligence!
What are interpersonal relationships?
Interpersonal relationships are the social connections, relationships, or affinities between two or more people. These relationships can be personal, professional, or even platonic. The notion of an interpersonal connection might vary depending on personal opinions and cultural differences, such as where they come from, how they were raised, their race and background, or even what generation they belong to.
However, some commonalities between interpersonal relationships include communication, empathy, and trust. To develop and maintain healthy interpersonal relationships, it is vital to effectively communicate with others, understand their perspectives, and build a foundation of trust.
What does it mean to be tactful in the workplace?
Tactfulness is an essential quality in the workplace. It refers to the ability to handle others' ideas and painful or sensitive information in a considerate and respectful way. Being tactful means being aware of the feelings of others and taking them into account when making decisions or handling difficult situations.
It can be challenging to be tactful, but it is essential to remember that workplace relationship are built on trust and mutual respect. When people feel they are being respected and their concerns are considered, they are more likely to trust and collaborate with those around them. Therefore, tactfulness is essential for creating a positive and productive work environment.
Is tactful a skill?
Tactful communication is a skill that can be learned and developed over time. It involves being able to read other people, gauge their reactions, and be sensitive to their beliefs, ideas, and feelings. A crucial part of being tactful is being able to give positive feedback, even when you may disagree with the person's opinion or idea.
This requires a certain amount of diplomacy, as you need to be able to navigate difficult conversations without offending. Ultimately, being tactful is about finding the balance between saying what needs to be told and doing so in a way that respects the other person's point of view. With practice, it is a skill that anyone can develop.
How do you tell if someone is being tactful against you?
If you're wondering whether someone is being tactful against you, there are some key things to look for. First, the person speaks slowly and remains calm. They will also make eye contact and avoid crossing their arms or legs. Additionally, they will not point. Instead, they will maintain good posture. If the person you're speaking to is exhibiting these behaviors, chances are they're being tactful.
What does it mean to be tactful?
Being tactful is being sensitive and aware of other people's feelings and needs and responding in a considerate and helpful way. It also involves being able to diplomatically express complex or controversial messages in a way that minimizes conflict or hurt feelings.
What is tactful communication?
Tactful communication is a way of approaching difficult conversations in which you aim to maintain a positive relationship with the other person while still being honest about your feelings. This can be tricky to do, but it's often worth it in the long run since it can help prevent misunderstandings and hurt feelings.
Being tactful examples:
1. "I'm sorry if I hurt your feelings."
2. "I didn't mean to sound critical."
3. "Please don't take this the wrong way, but…. "
4. "Can I ask you something without you getting upset?"
5. "I'm sorry if what I said came across the wrong way."
Define tactful
Tactfulness is the ability to say and do the right thing in delicate situations. It involves being able to read other people and understanding what they might find offensive or hurtful. Being tactful also Means controlling your own emotions and reactions. So, if someone says or does something that offends you, you don't lash out in anger or retaliate. Instead, you act calmly and reasonably.
Some people are naturally tactful. They quickly read others and know how to respond in delicate situations. Others have to work a bit harder at it. If you're not naturally diplomatic, that's okay. With practice, you can develop this skill.