Disclaimer: We sometimes use affiliate links in our content. For more information, visit our Disclaimer Page. 
The art of communication is an essential skill that can make or break your personal and professional life. Whether you're speaking to a friend, giving a presentation at work, or conveying a message through a blog post, knowing how to communicate effectively is crucial.
This article will explore the principles of effective communication and offer practical tips to help you become a more effective communicator.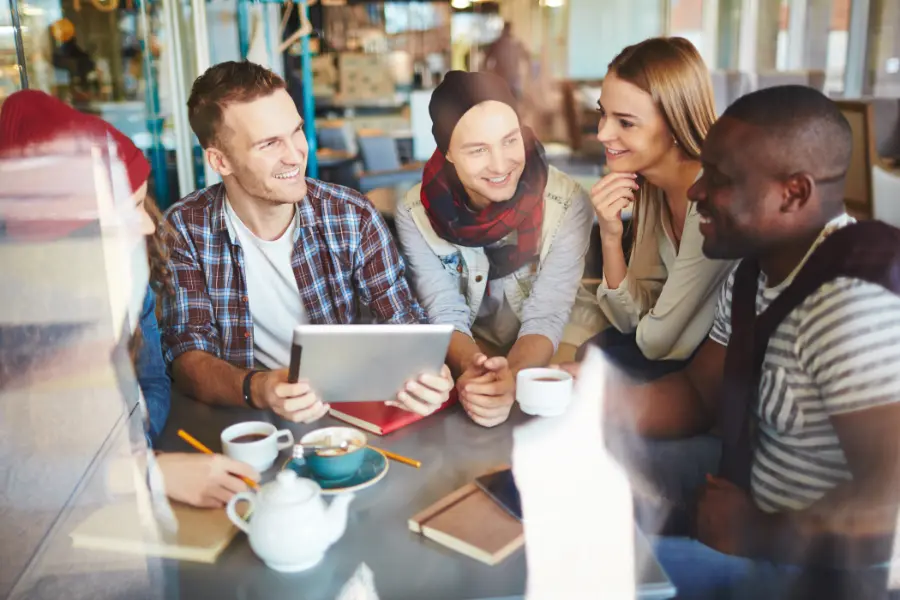 Principles of Effective Communication
Before we dive into the various principles of effective communication, it's important to understand that communication is a two-way process. It involves not only the sender transmitting the message but also the receiver interpreting and providing feedback. Let's explore these principles in more detail.
1. Know your audience
To communicate effectively, it's important to know your audience. This means understanding their interests, preferences, and pain points. By addressing these factors, you can tailor your message to resonate with your audience and maintain their attention.
2. Clarity and simplicity
Effective communication relies on clarity and simplicity. Avoiding ambiguity and using simple words can help ensure that your message is easily understood. This involves selecting the appropriate language and providing context for your ideas.
3. Active listening
Active listening is a critical component of good communication. It involves not only hearing what the other person is saying but also making an effort to understand and empathize with their perspective. This can help build trust and create a sense of connection between the sender and receiver.
4. Nonverbal communication
Nonverbal communication, such as body language, facial expressions, and eye contact, plays a significant role in conveying messages. Maintaining eye contact, for example, can help demonstrate confidence and engage the audience's attention. Similarly, positive body language can reinforce the message and create a more connected experience.
Related: Importance of Nonverbal Communication in the Workplace
5. Be mindful of communication styles
Recognizing and adapting to different communication styles is an important aspect of effective communication. This can help you tailor your message to suit the preferences of your audience and avoid misunderstandings.
6. Provide feedback
Feedback is an essential component of effective communication, as it helps to ensure that the message has been understood correctly. This can involve asking questions, summarizing key points, or providing constructive criticism.
7. Choose the right channel
Selecting the appropriate channel for your message is crucial to ensuring its effectiveness. Different formats, such as formal communication (e.g., written reports) and informal communication (e.g., face-to-face conversations), have their advantages and disadvantages. Choosing the right channel can significantly impact the success of your message.
8. Timing and context
Timing is a critical factor in effective communication. Providing information at the proper time can help ensure that it is well-received and understood. Additionally, considering the context in which the message is being delivered can help you tailor your communication to suit the situation.
Now that we've covered the principles of effective communication, let's explore some practical tips to help you apply them in your daily life.
Related: How Effective Communication Works
Practical Tips for Effective Communication
Effectively communicating with others is an essential skill that can enhance relationships, teamwork, and decision-making processes. Here are some practical tips to help you apply the principles of effective communication and develop good communication skills:
1. Use the active voice
Using active voice in your writing and speech can help convey your message more clearly and directly. This can make your communication more engaging and easier to understand.
2. Be concise
Keep your message clear and concise by avoiding unnecessary details or jargon. Use short sentences and paragraphs to make your content easy to read and digest.
3. Use visual aids
Incorporating visual aids, such as images, graphs, or charts, can help support your message and make it more engaging. These aids can also help clarify complex ideas and make them more accessible to your audience.
4. Engage emotions
Connecting with your audience on an emotional level can help make your message more memorable and impactful. Share relatable stories, anecdotes, or examples to engage your audience and create an emotional connection.
5. Ask questions and encourage interaction
Fostering a sense of community and encouraging interaction can help build engagement and loyalty among your audience. Invite readers to comment, share their thoughts, or ask questions. This can lead to a more dynamic and enriching communication experience.
6. Practice active listening
Develop your active listening skills by focusing on the speaker, avoiding distractions, and providing feedback. This can help demonstrate your understanding and empathy, building trust and rapport with your audience.
7. Observe nonverbal cues
Pay attention to nonverbal communication cues, such as body language, facial expressions, and gestures. These cues can provide valuable insights into the emotions and intentions behind the message being conveyed.
8. Adapt to communication styles
Develop an understanding of different communication styles and learn to adapt your approach accordingly. This can help you connect with diverse audiences and ensure that your message is well-received.
9. Seek feedback and be open to criticism
Actively seeking feedback and being open to constructive criticism can help you refine your communication skills and become a more effective communicator. This can also demonstrate humility and a willingness to learn and grow.
10. Practice, practice, practice
Like any skill, effective communication takes practice. Regularly engaging in conversations, writing, and public speaking can help you develop your communication skills and increase your confidence.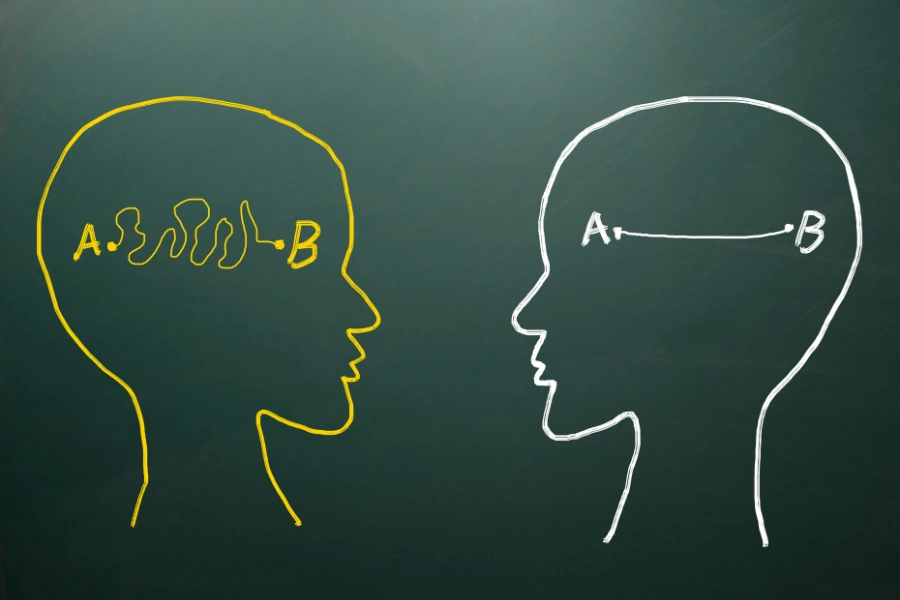 Barriers to Effective Communication and How to Overcome Them
Even when we understand the principles of effective communication, we may still encounter barriers that hinder our ability to communicate effectively. Recognizing these barriers and addressing them can significantly improve our communication skills. Let's explore some common barriers and how to overcome them.
1. Language barriers
Language barriers can make it difficult for individuals with different language backgrounds to communicate effectively. To overcome this barrier, consider the following:
Use simple words and phrases to convey your message.
Utilize visual aids to support your message.
Learn some key phrases in your audience's language to demonstrate respect and willingness to communicate.
2. Cultural barriers
Cultural differences can lead to misunderstandings and misinterpretations in communication. It's essential to be aware of these differences and adapt your communication style accordingly. Some strategies to overcome cultural barriers include:
Research and understand the cultural norms and values of your audience.
Avoid using idioms, slang, or colloquialisms that may not be understood by your audience.
Be open-minded and respectful of different perspectives and viewpoints, and consider using informal channels of communication to foster rapport and understanding.
3. Emotional barriers
Emotions can significantly impact our ability to communicate effectively. When emotions are high, it can be difficult to listen, think clearly, and convey our message accurately. To manage emotional barriers, try the following:
Practice self-awareness and recognize when your emotions may be influencing your communication.
Take a moment to calm down before engaging in important conversations.
Empathize with the emotions of others and adjust your communication style accordingly.
4. Technological barriers
Technological barriers, such as poor internet connections or outdated communication tools, can hinder effective communication. To address these challenges, consider the following:
Ensure that your communication tools are up-to-date and functioning properly.
Test your technology before important meetings or presentations.
Have a backup plan in case of technological issues.
5. Environmental barriers
Environmental factors, such as noise or physical barriers, can interfere with effective communication. To mitigate these issues, try the following:
Choose a quiet, comfortable environment for important conversations.
Arrange seating to promote face-to-face interaction and maintain eye contact.
Minimize distractions, such as loud background noises or visual disruptions.
Related: Barriers of Communications
The Role of Communication in Decision-Making and Teamwork
Effective communication plays a crucial role in decision-making and teamwork. By fostering open, honest, and clear communication, teams can collaborate more effectively, make better decisions, and achieve their objectives. The following are some ways that effective communication can support decision-making and teamwork:
Clear goals and expectations: Good communication helps teams establish specific goals and expectations, ensuring that everyone is working towards the same objectives.
Information sharing: Effective communication enables team members to share critical information, ideas, and perspectives, leading to more informed decision-making.
Conflict resolution: Through open and respectful communication, team members can address and resolve conflicts in a timely and constructive manner.
Feedback and support: Effective communication allows team members to provide feedback and support, helping to improve performance and build trust within the team.
Increased engagement: Good communication helps team members feel more connected and engaged, leading to higher levels of motivation and commitment.
Related: Decision-Making Techniques
In Conclusion
Mastering the principles of effective communication is essential for success in both your personal and professional life. By understanding your audience, providing clarity and simplicity, practicing active listening, and adapting to different communication styles, you can significantly improve your communication skills. Apply these practical tips and watch your relationships and career opportunities flourish.
FAQs
What is the difference between formal and informal communication?
Formal communication typically involves structured, written communication, such as reports or emails, while informal communication often refers to casual, verbal interactions, such as face-to-face conversations or text messages.
How can I improve my nonverbal communication skills?
You can improve your nonverbal communication skills by paying attention to your body language, facial expressions, and gestures. Practice maintaining eye contact, using positive body language, and observing the nonverbal cues of others.
What is the importance of active listening in effective communication?
Active listening is essential for effective communication, as it helps build trust, rapport, and understanding between the sender and receiver. It demonstrates empathy and a genuine interest in the other person's perspective.
Can effective communication skills help me in my professional life?
Yes, effective communication skills are crucial for success in your professional life. They can help you build strong relationships with colleagues, clients, and superiors, leading to better teamwork, decision-making, and career opportunities.
How can I tailor my communication style to suit my audience?
To tailor your communication style to your audience, consider their preferences, interests, and needs. Adjust your language, tone, and approach to resonate with your audience and ensure that your message is well-received.