Disclaimer: We sometimes use affiliate links in our content. For more information, visit our Disclaimer Page. 
In today's fast-paced world, it's essential for leaders to constantly evolve and adapt to new challenges. One way to stay ahead of the curve is by focusing on leadership development areas that can help you become a more effective and successful leader.
In this article, we'll explore key leadership development areas and provide you with actionable tips and strategies to hone your leadership skills and drive your organization toward success.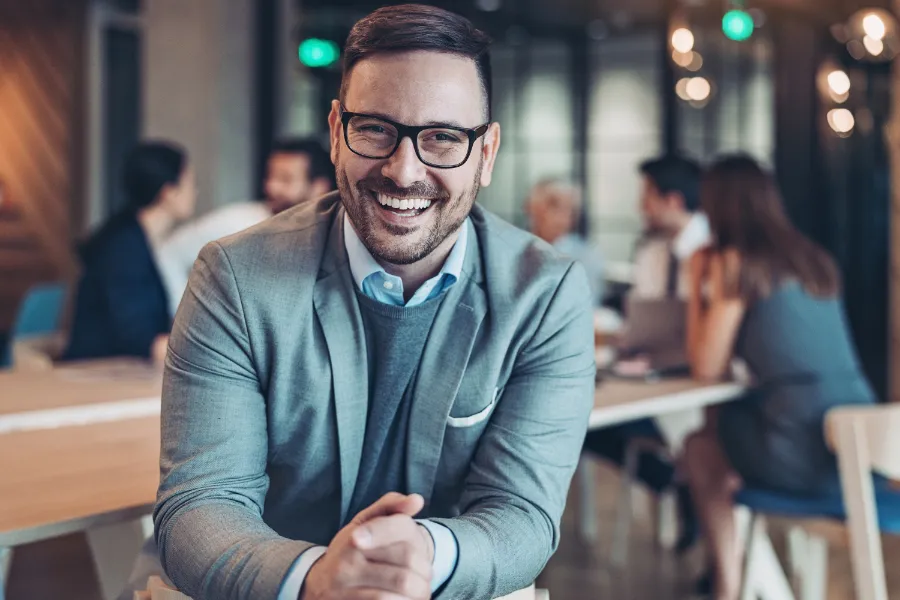 Leadership Development Areas
Leadership development is crucial for both personal and professional growth, as well as for the overall success of an organization. Identifying the most important leadership development areas and working on them can significantly improve your leadership skills and your team's performance.
1. Emotional Intelligence
Emotional intelligence is a critical leadership skill that allows leaders to understand, empathize, and effectively manage their emotions and those of their team members. Developing emotional intelligence can lead to better decision-making, improved communication skills, and increased employee satisfaction.
Strategies for Developing Emotional Intelligence
Practice self-awareness: Reflect on your emotions and thoughts regularly to better understand your emotional triggers and patterns.
Adopting empathy: Put yourself in others' shoes and try to understand their feelings, perspectives, and motivations.
Manage your emotions: Learn to control your emotions, especially in stressful situations, and respond appropriately to others' emotions.
Develop strong interpersonal skills: Build trust and rapport with your team by practicing active listening, providing constructive feedback, and showing genuine interest in their well-being.
2. Critical Thinking
Critical thinking is the ability to analyze information objectively, evaluate different perspectives, and make well-informed decisions. Leaders with strong critical thinking skills can effectively solve complex problems, identify potential solutions, and drive their organizations toward success.
Strategies for Enhancing Critical Thinking
Ask open-ended questions: Encourage your team to think critically by asking questions that require more than a yes or no answer.
Evaluate evidence: Analyze information from multiple sources and consider different perspectives before making decisions.
Reflect on your thought process: Regularly assess your decision-making process and identify areas for improvement.
Foster a culture of critical thinking: Encourage your team members to share their ideas, challenge assumptions, and think outside the box.
3. Communication Skills
Effective communication is essential for successful leadership. Leaders must be able to convey their ideas, expectations, and feedback clearly and concisely to ensure that their team understands their vision and goals.
Strategies for Improving Communication Skills
Practice active listening: Pay attention to what others are saying, ask clarifying questions, and show empathy to build trust and rapport.
Develop your verbal and nonverbal communication skills: Speak clearly, maintain eye contact, and use appropriate body language to convey your message effectively.
Provide clear and concise instructions: Make your expectations and objectives clear to your team members and ensure they understand their roles and responsibilities.
Encourage open communication: Create a positive work environment where team members feel comfortable sharing their ideas, concerns, and feedback.
4. Time Management
Effective time management is essential for leaders to prioritize tasks, delegate responsibilities, and achieve their leadership development goals. Strong time management skills can also help leaders stay focused on the bigger picture and make better decisions.
Strategies for Improving Time Management
Prioritize tasks: Identify the most important tasks and focus on them first.
Set realistic deadlines: Allocate sufficient time for each task and avoid procrastination.
Delegate tasks: Assign tasks to team members based on their skills and capabilities to ensure efficient completion.
Use tools and techniques: Utilize time management tools, such as to-do lists and calendars, to stay organized and track progress.
Related: Examples of Time Management Skills
5. Coaching and Mentoring
Coaching and mentoring are essential leadership development areas that can help you guide, support, and develop your team members. Effective coaching and mentoring can lead to increased employee satisfaction, improved performance, and personal growth for both the leader and the team members.
Strategies for Effective Coaching and Mentoring
Set clear expectations: Communicate your expectations and objectives to your team members, and provide them with the necessary resources and support to achieve their goals.
Provide constructive feedback: Regularly share feedback on performance, highlighting both strengths and areas for improvement.
Develop a growth mindset: Encourage your team to learn from their mistakes, embrace new challenges, and continuously improve their skills.
Be a role model: Demonstrate strong leadership, effective communication, and a positive attitude to inspire your team to follow your lead.
Related: Why is Coaching One of the Most Powerful Tools
6. Decision-Making
Effective decision-making is a crucial leadership skill that involves evaluating options, assessing risks, and making well-informed choices that align with your organization's goals. Developing strong decision-making skills can help you become a more confident and successful leader.
Strategies for Improving Decision-Making Skills
Gather relevant information: Research and analyze data from multiple sources before making a decision.
Consider different perspectives: Consult with your team members and other stakeholders to gain a broader understanding of the issue.
Weigh the pros and cons: Evaluate the potential benefits and drawbacks of each option to make an informed decision.
Learn from your decisions: Reflect on your decision-making process, and identify areas for improvement.
Related: Why Decision-Making is Important for Managers
7. Building a Strong Team
Successful leaders recognize the importance of building a strong, cohesive team that works together towards a common goal. Developing a high-performing team requires a focus on communication, collaboration, and mutual respect among team members.
Strategies for Building a Strong Team
Define team roles and responsibilities: Clearly outline each team member's role and responsibilities to ensure a well-functioning team.
Foster a positive work environment: Create a supportive atmosphere where team members feel valued, respected, and motivated to contribute their best efforts.
Encourage collaboration: Promote open communication and teamwork by encouraging team members to share their ideas, knowledge, and skills.
Recognize and reward success: Celebrate your team's achievements and provide recognition for individual contributions to reinforce a sense of accomplishment and pride.
8. Intrinsic Motivation
Intrinsic motivation is the internal drive to achieve personal goals and strive for success. Leaders who cultivate intrinsic motivation in their team members can foster a sense of purpose, commitment, and ownership of their work.
Strategies for Developing Intrinsic Motivation
Set challenging but achievable goals: Help your team members define their personal goals and align them with the organization's objectives.
Offer autonomy and flexibility: Encourage team members to take ownership of their work and make decisions about how to complete tasks.
Provide growth opportunities: Offer training, workshops, and other resources to help team members develop new skills and advance in their careers.
Recognize and celebrate achievements: Acknowledge and reward the hard work and accomplishments of your team members.
Related: Intrinsic Motivators Examples
9. Creative Thinking
Creative thinking is the ability to generate innovative ideas and solutions by thinking outside the box. Leaders who encourage creative thinking can benefit from fresh perspectives, new ideas, and increased problem-solving capabilities within their team.
Strategies for Adopting Creative Thinking
Foster a culture of innovation: Encourage your team to explore new ideas, take risks, and experiment with different approaches.
Provide resources and support: Offer tools, training, and resources to help your team members develop their creative thinking skills.
Encourage collaboration: Promote cross-functional collaboration and knowledge sharing to stimulate creative thinking and generate new ideas.
Recognize and reward creativity: Celebrate the creative contributions of your team members and encourage them to continue thinking innovatively.
10. Self-confidence
Self-confidence is the belief in one's abilities and the conviction to make decisions and take action. Leaders with high self-confidence can inspire trust, credibility, and respect among their team members, while also helping them build their self-confidence.
Strategies for Building Self-confidence
Embrace challenges: Seek out new challenges and view them as opportunities to grow and learn.
Focus on your strengths: Identify your unique strengths and leverage them to achieve your leadership development goals.
Learn from failure: Treat setbacks as valuable learning experiences and use them to refine your skills and strategies.
Practice positive self-talk: Replace negative thoughts with positive affirmations to build your self-confidence and maintain a positive mindset.
11. Strategic Delegation
Strategic delegation involves assigning tasks and responsibilities to team members based on their skills, expertise, and availability. Effective delegation can improve productivity, increase employee satisfaction, and enhance overall team performance.
Strategies for Implementing Strategic Delegation
Assess your team's capabilities: Identify the strengths, weaknesses, and skill sets of each team member.
Prioritize tasks: Determine which tasks can be delegated and which tasks require your direct involvement.
Provide clear instructions and expectations: Communicate your expectations and provide the necessary resources and support to ensure the successful completion of delegated tasks.
Monitor progress and provide feedback: Regularly check in with your team members to track progress, address any issues, and provide constructive feedback.
Related: Master the Art of Delegation
12. Developing Discipline
Developing discipline involves cultivating the habits and routines necessary for achieving long-term leadership development goals. A disciplined leader can maintain focus, overcome distractions, and consistently work towards their objectives.
Strategies for Developing Discipline
Set specific, measurable, achievable, relevant, and time-bound (SMART) goals: Define your leadership development goals and create a plan to achieve them.
Establish routines: Develop daily and weekly routines to help you stay focused and maintain momentum toward your goals.
Monitor your progress: Regularly track your progress and adjust your strategies as needed to stay on course toward achieving your goals.
Stay committed: Remain persistent in your efforts, even when faced with setbacks or challenges, and continuously strive for improvement.
Related: Leadership Development Programs for Executives
Conclusion
Focusing on these key leadership development areas can help you become a more effective and successful leader. Remember that leadership development is an ongoing process that requires conscious effort, commitment, and adaptability. Keep learning, growing, and refining your leadership skills to drive your organization toward success and achieve your personal and professional goals.
Related: Examples of Leadership Development Goals
FAQs
What is the most important leadership skill?
There is no single most important leadership skill, as effective leadership requires a combination of various skills, such as emotional intelligence, critical thinking, communication, time management, and coaching abilities.
How can I assess my leadership development progress?
Regularly reflecting on your actions and decisions, seeking feedback from your team members and other stakeholders, and setting specific leadership development goals can help you track your progress and identify areas for improvement.
How can I develop my leadership style?
Developing your leadership style involves understanding your strengths and weaknesses, learning from other successful leaders, experimenting with different approaches, and continuously refining your skills based on feedback and experience.
What are some common leadership development challenges?
Some common leadership development challenges include finding the time to invest in personal growth, overcoming self-doubt or fear of failure, and staying motivated and committed to continuous improvement.
How can I encourage my team to develop their leadership skills?
You can encourage your team members to develop their leadership skills by providing opportunities for professional development, offering coaching and mentoring, promoting a culture of learning and growth, and encouraging them to take on new challenges and responsibilities.