Disclaimer: We sometimes use affiliate links in our content. For more information, visit our Disclaimer Page. 
Effective communication plays a critical role in managing a crisis. Communicating effectively is key to maintaining trust, credibility, and transparency, whether it's a natural disaster, financial turmoil, or a public relations crisis. In this section, we'll explore key steps to mastering effective communication during a crisis, including crisis communication strategies and tips that can help you navigate through any crisis situation.
Key Takeaways:
Effective communication is essential during a crisis to maintain trust and transparency.
Having a well-defined crisis communication plan is essential.
Clear and transparent messaging is critical in crisis communication.
Choosing the right communication channels can make or break crisis communication efforts.
Building trust and empathy with stakeholders is crucial in crisis communication.
Managing and monitoring crisis communication efforts is key to adapting to emerging issues.
Training and preparedness can help you handle crisis communication more efficiently.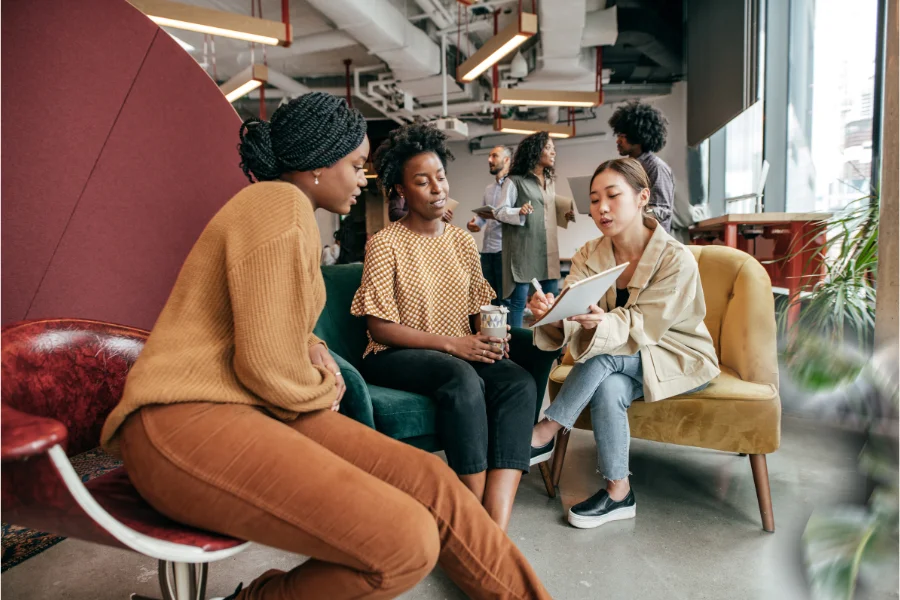 Understanding the Importance of Effective Communication During a Crisis
A crisis can strike at any time, and without proper planning, it can spiral out of control. That's why having a well-defined crisis communication plan is essential for businesses and organizations of all sizes. Effective crisis communication techniques and best practices can help mitigate a crisis's impact and protect the organization's reputation.
A crisis communication plan should include a clear communication protocol with stakeholders, including employees, customers, shareholders, partners, and the media. It should outline the roles and responsibilities of the crisis communication team, establish clear lines of communication, and identify the key messages to be communicated.
Crisis communication best practices recommend regularly reviewing and updating the plan to remain relevant and effective. A crisis simulation exercise can also test the organization's preparedness and identify areas for improvement.
Identifying and Analyzing the Crisis
When facing a crisis, the first step in effective communication is accurately identifying and analyzing the situation. This includes understanding the scope and impact of the crisis and identifying the key stakeholders who may be affected.
One way to accomplish this is by establishing a crisis communication team trained in crisis management who can provide a clear and objective assessment of the situation. The team can also help determine the appropriate course of action, whether issuing a public statement, reaching out to affected parties directly, or enlisting the help of third-party experts.
It is also essential to have a strong understanding of similar crises that have occurred in the past. Evaluating and learning from previous crisis communication examples can help inform the development of effective communication strategies and techniques.
Examples of Effective Crisis Communication
| Company | Crisis | Effective Communication Strategies |
| --- | --- | --- |
| Johnson & Johnson | Tylenol Poisoning | Immediate recall of product, transparent communication to the public, and implementation of new safety measures. |
| Southwest Airlines | Flight 1380 Engine Failure | Clear and compassionate communication to passengers and families, acknowledgement of the incident, and proactive updates and compensation. |
| Toys "R" Us | Bankruptcy | Open and honest communication to employees, customers, and stakeholders about the reasons for bankruptcy, future plans, and commitment to honoring obligations. |
By analyzing successful crisis communication strategies used by other companies and organizations, you can gain insights into what works and what doesn't in crisis communication.
Crafting Clear and Transparent Messages
Effective communication is essential during a crisis to help stakeholders understand the situation and mitigate any negative impact. Clear and transparent messages are key to ensuring that communication is effective. To achieve this, crisis communication skills are necessary, and the following tips will guide you through crafting clear and transparent messages:
Keep messages simple: Avoid complex messaging that may confuse your intended audience. Use simple language and avoid using technical jargon.
Be honest: Honesty and transparency are crucial for building trust during a crisis. Admit mistakes and be truthful about the situation.
Provide regular updates: Keep stakeholders informed and provide regular updates as new information becomes available. This will help to prevent any misinformation from spreading.
Highlight the actions: Share the steps to address the crisis to reassure your audience that the situation is under control.
Use appropriate tone: Use a tone appropriate for the audience and the situation. In some cases, a formal tone may be required; in others, a more empathetic tone may be appropriate.
Effective communication during a crisis is critical to managing the situation and minimizing damage. By mastering crisis communication skills and crafting clear and transparent messages, you can help ensure that your communication is effective and that stakeholders are well-informed.
Choosing the Right Communication Channels
In today's digital age, numerous communication channels are available to organizations during a crisis. The challenge is identifying the most effective communication channels with stakeholders in a crisis. Organizations need to select the right channels based on the nature of the crisis and the target audience. Here are some crisis communication strategies to consider:
Emergency alerts: These notifications can be sent via text message, phone call, email, or social media. They are ideal for sharing critical updates and safety information.
Conferencing tools: Video conferencing and conference calls can be leveraged to communicate with dispersed teams or conduct virtual press conferences.
Social media: Social media platforms like Twitter, Facebook, and LinkedIn can be used to share updates, respond to inquiries, and monitor public sentiment.
Website: An organization's website can be a central hub for sharing information, updates, and contact information with stakeholders.
Traditional media: Print, broadcast, and online media outlets can be used to reach a wider audience and share important updates.
Effective communication during a crisis requires choosing the right channels to deliver your message. Consider leveraging multiple channels to ensure your message reaches as many stakeholders as possible. However, it's important to avoid over-communication or bombarding stakeholders with information. Choose the most appropriate channels for the situation and use them strategically.
Building Trust and Empathy
Effective crisis communication is not only about delivering clear and transparent messages. It's also about building and maintaining trust and empathy with your stakeholders. During a crisis, people often feel vulnerable, anxious, and unsure about the future. Therefore, it's essential to show that you understand their concerns and are taking the necessary steps to address them.
Building trust and empathy requires deeply understanding your stakeholders' needs and expectations. To establish credibility and show that you care, you must be genuine, transparent, and open to feedback. Here are some best practices to consider:
Listen actively: Ensure you listen to your stakeholders' concerns and feedback. Encourage them to express their opinions and be receptive to their ideas and suggestions.
Show empathy: Acknowledge and address the emotional impact of the crisis. Show that you understand your stakeholders' feelings and provide support and resources to help them cope.
Be transparent: Provide accurate and up-to-date information about the crisis and your response. Share your plans, actions, and decisions with your stakeholders promptly and honestly.
Engage in dialogue: Foster an open, two-way communication channel with your stakeholders. Encourage questions, answer them promptly, and acknowledge concerns.
Follow through on commitments: Ensure you deliver on your promises and commitments. This demonstrates that you are reliable and trustworthy.
Building trust and empathy is not a one-time effort. It requires ongoing engagement and commitment to maintaining positive relationships with your stakeholders. By following these best practices, you can establish a foundation of trust and empathy that will help you effectively communicate during a crisis.
Managing and Monitoring Communication
One of the critical elements of crisis communication is managing and monitoring communication efforts continually. Organization leaders should track response effectiveness, adapt strategies, and address emerging issues promptly. An ideal crisis communication plan should outline the steps to manage and monitor communication efforts.
By monitoring communication efforts, you can quickly determine if your crisis communication plan is effective or requires adjustment. Regularly assess the communication channels and messages to ensure they align with your objectives. Real-time monitoring of social media platforms and news outlets can provide valuable insights into public perception and feedback, allowing you to refine communication strategies as needed.
Consistent evaluation of communication efforts helps organizations to identify gaps or changes required to enhance communication effectiveness. Regular communication with relevant stakeholders can also provide insight into how well the messaging resonates with the target audience. By staying attentive to communication efforts, organization leaders can make informed decisions and execute communication strategies that positively impact the crisis resolution process.
Leveraging Technology and Social Media
Leveraging technology and social media is essential for effective crisis communication. With the vast array of digital communication channels available, it can be challenging to determine which channels to use and how to use them.
Having a well-defined crisis communication plan that outlines various digital channels is crucial. The plan should include approved messaging, designated spokespersons, and guidelines for responding to questions and comments on social media and other digital platforms.
To ensure that the message is communicated effectively, the crisis communication team should consider using a mix of digital channels, including social media, email, text messaging, and the company's website. Sometimes, the organization may use a crisis-specific website with all relevant information and updates.
When using social media, it is essential to have a designated team to manage the platforms' content and respond to comments and questions quickly. The team should be well-versed in the organization's messaging and be able to respond in a consistent voice that reflects the organization's values.
It is crucial to be transparent and honest during crisis communication, and digital channels should continuously provide updates and relevant information in real time. Utilizing digital platforms can also help to dispel misinformation and enable the organization to correct false information quickly.
Overall, utilizing technology and social media can significantly enhance crisis communication efforts. Still, ensuring that the channels used align with the organization's overall crisis communication plan and its values and messaging is crucial.
Training and Preparedness
Training and preparedness are key components of effective crisis communication. Establishing tailored training programs that incorporate crisis communication skills and best practices is important to ensure that organizations have the necessary skills and knowledge to respond well during a crisis.
Effective crisis communication involves identifying the key stakeholders, understanding their needs and expectations, and crafting tailored messages that resonate with them. Crisis communication skills can be learned and developed over time through regular training and practice. Such training should encompass various scenarios and potential crises, including natural disasters, accidents, cyber attacks, product recalls, and reputational issues.
Crisis communication best practices emphasize the importance of advance planning and preparedness. Organizations should have a well-defined crisis communication plan outlining key personnel's roles and responsibilities, communication strategies, messaging protocols, and escalation procedures. A robust crisis communication plan should be reviewed and updated on a regular basis to ensure that it remains relevant and effective.
Conclusion
Mastering effective communication during a crisis is crucial for any organization, and it requires careful planning, preparation, and execution. By understanding the importance of crisis communication, identifying and analyzing the crisis, crafting clear and transparent messages, choosing the right communication channels, building trust and empathy, managing and monitoring communication, leveraging technology and social media, and investing in training and preparedness, organizations can mitigate the impact of a crisis and maintain positive relationships with stakeholders.
Remember, crisis communication is not a one-time event but an ongoing process that requires continuous evaluation and refinement. By following the key steps outlined in this article and adopting a proactive mindset, organizations can minimize the risk of a crisis and emerge stronger in the face of adversity.
We hope this article has provided you with the insights and tools necessary to master crisis communication. If you have any questions or would like to share your thoughts and experiences, feel free to reach out to us.
FAQs
How do you communicate effectively during a crisis?
Honesty and Openness: Face the realities of the situation and provide accurate information.
Broad and Repeated Communication: Reach out through multiple channels to ensure information is widely available.
Transparency: Share relevant details without prematurely releasing information.
Empathy: Understand the concerns and emotions of those affected and address them.
Clarity and Consistency: Ensure messages are clear and consistent across all communication channels.
Why communication is important during a crisis?
Timely Information: Sharing accurate information helps individuals make informed decisions.
Calmness and Reassurance: Effective communication can help maintain calm among stakeholders.
Transparency Builds Trust: Openness and honesty foster trust and confidence in your response efforts.
Clarification: Communication helps address misinformation and prevent confusion.
Coordination: Proper communication ensures a coordinated response among teams and stakeholders.
What are the 5 C's of crisis communication?
Candor: Being open and honest about the situation.
Clarity: Providing clear and concise information.
Consistency: Ensuring messages are consistent across all platforms.
Credibility: Establishing trust through reliable information.
Compassion: Demonstrating empathy and understanding towards those affected.
What is an effective crisis communication plan?
Crisis Team: Designating individuals responsible for communication.
Prepared Messages: Preparing templates for various crisis scenarios.
Communication Channels: Identifying platforms to convey information.
Spokesperson: Designating a credible spokesperson.
Monitoring and Feedback: Monitoring public sentiment and adapting communication based on feedback.
What are the main goals of crisis communication?
Providing Information: Disseminating accurate and timely information to stakeholders.
Maintaining Trust: Building and maintaining trust through transparency and empathy.
Minimizing Confusion: Preventing misinformation and confusion among stakeholders.
Coordination: Ensuring a coordinated response among internal teams.
Reputation Management: Protecting the organization's reputation during challenging times.