Disclaimer: We sometimes use affiliate links in our content. For more information, visit our Disclaimer Page. 
Leadership is a hot topic. Everyone wants to be a leader, and many people claim to know what it takes to be one. However, leadership is not easy. It takes dedication, hard work, and a willingness to learn. There are levels of leadership, and each one requires different skills.
There are many different levels of leadership. Some people have natural leadership abilities, while others learn the ropes. No matter what level you fall into, there are always ways to improve your skills and become a better leader. Here are 5 levels of leadership, from the basics to more advanced concepts, by John Maxwell.
You might find it interesting to compare your leadership style to the five levels of leadership and see where you are presently operating.
Who is John Maxwell?
He is an American author and leadership expert. Having written many books, Maxwell's best-selling books are "The 21 Irrefutable Laws of Leadership" and "Developing the Leader Within You," and also the book that we're talking about, "The 5 Levels of Leadership: Proven Steps to Maximise Your Potential".
Maxwell was born in 1944 in Charlotte, North Carolina. After serving as a pastor for nine years, he left the ministry in 1977 to pursue a career in leadership development. It was during this time that Maxwell started working with several well-known companies. For example, he worked with Coca-Cola and IBM, among others.
John Maxwell has received several prestigious awards, including the National Leadership Award and the Christian Retailers Choice Award for Book of the Year. He also earned recognition from Europe's World Magazine as one of the twenty-eight good leaders worldwide that develop an influence on people.
The 5 Levels of Leadership by John Maxwell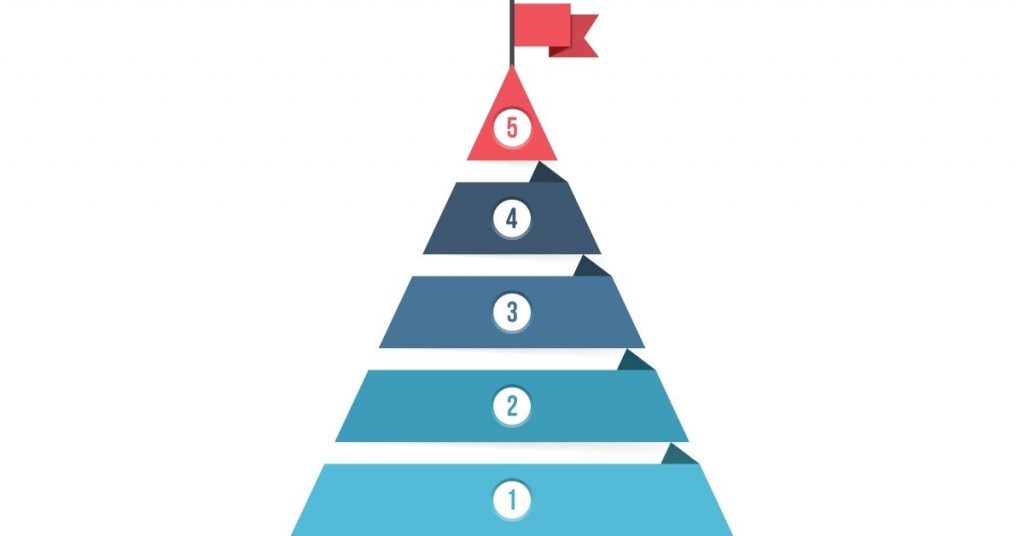 Leadership is not about titles, positions, or flowcharts. It is about influence. Leadership does not mean dominance; it means empowerment. There are 5 levels of leadership that every leader has to attain to be successful within an organization by John MaxWell: Position, Permission, Production, People Development, and Pinnacle. All the levels are proven to maximize your leadership potential. So let's dive deeper into each level.
1. Position Level
Level One is where people begin their leadership journey. This is the lowest leadership level because it is the title you have been given within your organization. You may have earned or inherited this position, but you are now at the mercy of those above you in rank regardless of how it came to be. Your success will depend on your boss, and you will always be at their mercy.
The main benefits of following position-level leadership:
Position-level leadership provides structure and direction for the team/department and sets boundaries on what they can do. Therefore it becomes easier for those working underneath because they know exactly what is required. It also allows others who hold more advanced levels of leadership to have a clear view of the company's mission and vision, enabling them to allocate resources toward it.
2. Permission Level
The second level of leadership is permission. Once you have proven yourself worthy of your position, the next step up on the ladder is to gain approval from those above you to lead within your title. This means that it becomes your responsibility to do what you are told and take the initiative within your area of responsibility. You will be expected to show results.
The main benefits of following permission-level leadership:
This type of leadership benefits that leaders are highly motivated to achieve whatever goal or task is put before them, ensuring that what they create/produce has quality. The second benefit of this leadership style is that others around the person holding it generally feel more engaged and interested in their work because they've taken great care to ensure it's done well.
3. Production Level
Production is the third leadership level, and it means that your production (the quality of work you complete) is equal to those represented by your title. This is difficult for many people to reach because they have been given a title but not much else.
When this happens, other leaders don't trust them yet, giving minimal direction and feedback. So instead, they withhold information so as not to have their time wasted or their schedule interrupted with nonsense from those who haven't earned enough respect to lead effectively on their own.
This situation can last for years! It takes tremendous discipline and humility to produce effectively without being told what to do every step of the way.
The main benefits of following production-level leadership:
The main advantage of following this type of leadership is boosting productivity. In addition, people working under leaders at this level tend to be highly motivated and turn up when needed, allowing them to work efficiently during crunch time.
Another benefit of having people following production-level leadership is that they inspire others around them, which helps teams function more cohesively since everyone's aware that the goals are clear. There won't be any more conflicts between team members.
4. People Development Level
The fourth level of leadership is People Development. This is a critical level because it requires that you invest in the development of people working below you just as much as you have invested in your development while climbing the ladder.
According to Maxwell, a Level 4 leader devotes around 80% of their time to coaching and only 20% to personal productivity. As a result, the mentoring relationships you form will last well beyond the work's initial timeframe.
True leader invests their time and energy into other leaders within the organization, developing them for future success. When leaders reach this level, they are not promoted further; instead, they remain at their current position until someone below is ready to move up.
The main benefits of following People development leadership:
"Leading Employees to Success"
People development leaders invest time, energy, time, and money in improving the leadership skills of others. It can be done by hiring new, talented employees ready to take on new challenges or training current employees. It is so important because it can improve the overall level of performance in an organization's day-to-day activities.
It enables employees to become more productive and boosts morale. Employee training has countless benefits, including better job performance, increased job satisfaction, reduced turnover rates, and higher productivity.
People development is essential because it enables an organization's workforce to become more efficient and productive. It is a way for an organization to ensure its success and the success of its employees.
5. Pinnacle Level
Position leads to permission leads to production leads to People Development leads to Pinnacle! This final stage requires a specific character that few people ever attain: Pinnacle Leadership. It means that you have become the leader who positively affects the organization with your presence. Your character is strong, and you are making a difference in the lives of those around you. You influence future leaders to embrace Godly character as they follow after you.
What characteristics do Pinnacle Leaders have?
A Pinnacle Leader displays character qualities that are respected by others.
Pinnacle Leader understands personality differences. They know what situations to place different personality types in so everyone can be effective.
A Pinnacle Leader can change with the times while still holding on to biblical values.
A Pinnacle Leader is humble.
A Pinnacle Leader has the right motives for leadership. They lead because they love people, not to receive glory.
A Pinnacle Leader encourages others to succeed.
A Pinnacle Leader is an example of someone who consistently invests personally in others. This causes them to gain the respect of those they lead.
How can you become a more effective leader (Pinnacle Leader)?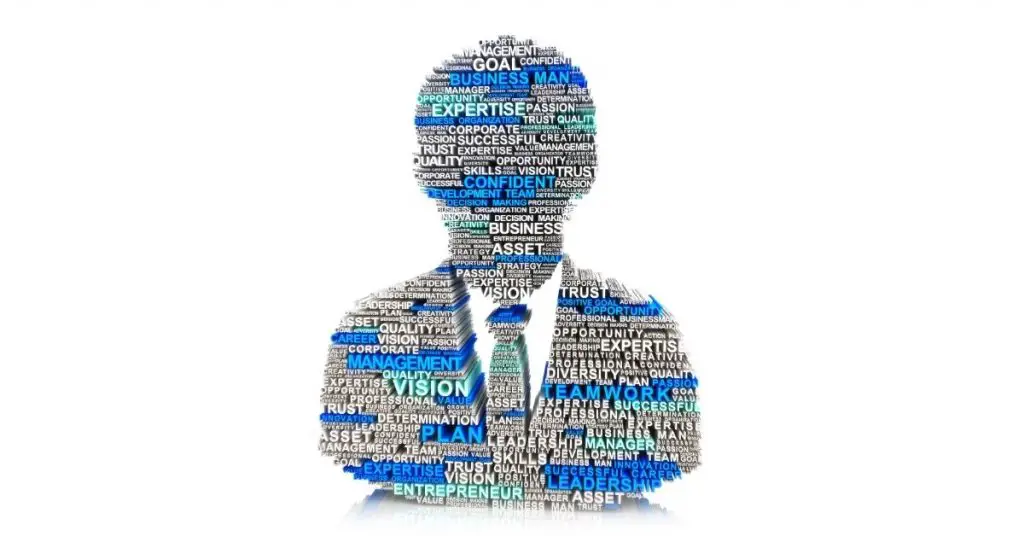 Several areas must be addressed if you want to be an effective leader.
Personal character
You cannot hope to impact others for Christ if your own life is not right before Him. Therefore, your own life must come under scrutiny, and it must be kept under control by the power of God's Holy Spirit. It takes time and diligence, but growth occurs with each passing day as you seek Godly obedience in your life.

Developing Relationships
We are all different, and God has created us with our personalities. A Pinnacle Leader understands this about people in general, but they pay attention to the details of each individual. They take time to get to know people personally, which breaks down barriers that separate people from one another. As a result, people respect a leader who is willing to listen and invest in their lives without prejudice or judgment.
Maintaining Integrity
Integrity means having strong moral principles that govern your life decisions. It means being honest not only in your speech but also in your actions. It means doing what you say you will do when you say you will do it! When others see that solid character trait within you, they will want to be like you. When you can establish trust in others, they will come to rely on you when the task at hand is more significant than themselves.
Mentoring team members do not waste time teaching leadership strategies they have read about in books. Instead, they share what has worked well in their own lives, allowing those who follow them to have a model from which they may learn and become influential leaders.
Being flexible
Once a leader becomes rigid in his approach to life, he has lost that flexibility that allows him to adapt to the current situation. A Pinnacle Leader understands this need for adaptability and has cultivated it within his own life. As a result, he does not see 'change' as something harmful or threatening; while others fight against the principles of change or become resistant, he takes on a proactive attitude toward growth through change.
Finally, a successful Pinnacle Leader knows how to empower people. They realize no one can be successful alone—it takes teamwork! To accomplish tasks on the grandest scale possible, they communicate their vision of what needs to be done.
Then they actively listen to those they work with, not just asking for feedback but actively engaging them in the process. Each person has ideas and skills to put into a single vision to accomplish great things.
The Pinnacle Leader's attitude and mannerisms are contagious and inspirational to others. They realize they can never hope to influence anyone unless they first invest in others by their attitudes and actions toward them! It is how you treat people each day—not just as workers or employees, but as individuals with whom you have been entrusted—that demonstrates whether or not you want to be a Pinnacle Leader!
Why is it essential to become a Pinnacle Leader?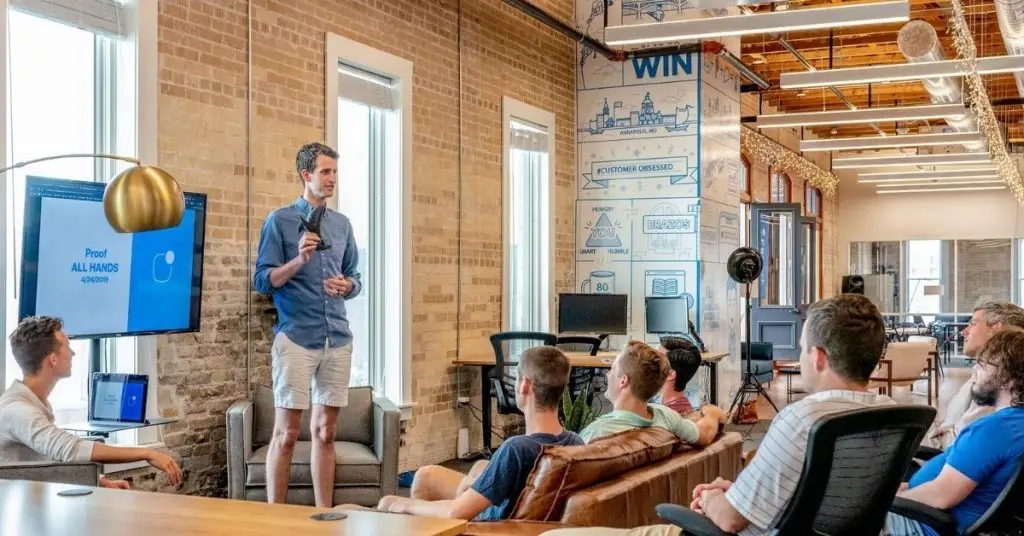 Pinnacle Leadership is a description of someone who has reached the highest realm of leadership. It describes a leader who has become positive and influential in the lives of those around them.
It is believed that only 2% of leaders ever reach this level. Becoming a Pinnacle Leader has a positive effect on the lives of those around you. It would be best to lead from this position because it allows you to positively affect the future leaders in your organization.
Which level of leadership you're at?
As you can imagine, there are 5 levels of leadership. They are Position, Permission, Production, People Development, and Pinnacle.
 Suppose you're reading this article right now. In that case, you are most likely at the position level because it's presumptive that if you have access to the internet, you have a fundamental understanding of how to use a computer. The point is that someone else taught you how to use it.
Therefore, your leadership skills are limited only to what other people tell or show you, but in no way do they extend beyond that, which is why people at this level come off as followers instead of leaders.
Final Thoughts
There are 5 levels of leadership, and you have to develop important leadership skills to reach level five. Knowing which level you're at will help inform your next steps as a leader–whether it's learning more about the highest level or what qualities make for good followership.
Leadership is not about who you are or what title you have, but how well you can empower others to reach their full potential. It takes an understanding of each leadership level to be successful, and that's why we created this post for you!
We hope these five levels will inspire your next step as a leader. Which level do you think resonates with your current leadership style? Let us know by commenting below!