Disclaimer: We sometimes use affiliate links in our content. For more information, visit our Disclaimer Page. 
So you think you've tapped into every niche market there is? You might be surprised. There are plenty of markets that haven't been fully exploited, and it's taking savvy entrepreneurs to find them.
Here are 16 examples of niche markets to get your creative juices flowing. One of these markets might be the next big thing!
So, if you are looking for some inspiration, or if you are starting and trying to figure out which market to go after, read on!
What's a Niche Market?
A niche market is a specific segment of the market that certain characteristics have defined. This can include age, gender, location, income level, interests, and more. The key to successful marketing in a niche market is to understand the needs and wants of this specific group of consumers.
By tailoring your product or service to meet their needs, you can create a loyal customer base that is more likely to purchase. In addition, it is essential to consider how to reach these consumers through marketing channels that they are most likely to use.
For example, if you target young mothers, you may want to advertise on parenting websites or social media platforms. By taking the time to understand your niche market, you can create a powerful niche marketing strategy that will help you reach your sales goals.
Related: Market Segmentation Theory
Niche market examples
Niche markets can be highly profitable, but it's essential to do your research before getting started. Here are a few examples to get you started:
1. Eco-friendly consumers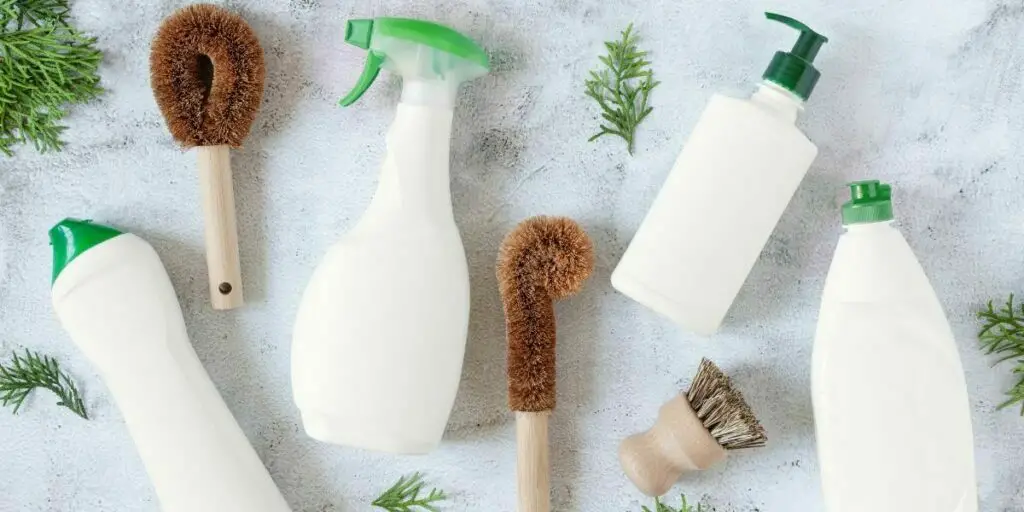 As more and more consumers become aware of the impact their choices have on the environment, eco-friendly products are becoming increasingly popular. As a result, niche markets emerge to cater to this growing demand.
One such example is the market for eco-friendly cleaning products. Environmentally conscious consumers are willing to pay premium prices for products made from sustainable materials.
This market is still relatively small, but it is growing rapidly as consumers become more aware of the importance of choosing eco-friendly options. With the right niche marketing strategies, businesses can tap into this niche market and serve a growing number of consumers.
Related: 30 Sustainable Business Ideas
2. Tourists and Travellers
The tourism and travel industry is one of the largest globally, with millions of people taking trips every year. Some companies specialize in eco-tourism, attracting travelers who want to experience natural beauty without harming the environment.
Others focus on medical tourism, which brings patients from around the globe to receive treatment at top-notch hospitals. There are also numerous niche markets within the mainstream tourism industry, such as adventure travel, culinary tourism, and luxury travel.
3. Sleep-promoting products
All of the attention on sleep has encouraged businesses to develop a variety of sleep-promoting products such as:
Apps
Blackout curtains
Cooling blankets, etc.
Some of these products have become quite popular, with people regularly using them to help them get a better night's sleep. However, besides the general sleep-promoting products, there has also been a recent trend in niche markets specifically geared towards helping people who have trouble sleeping.
For example, businesses are now selling weighted blankets and similar products designed to reduce anxiety and promote relaxation.
Many companies offer sound machines with various noise options, which can help people who need assistance falling asleep or staying asleep throughout the night.
4. FPV racing drones
As drone technology advances, more and more people find new and innovative ways to use them. FPV racing drones are one of the latest trends to take off in the drone world. FPV racing is a sport where pilots fly their drones through challenging courses, using an FPV headset to see what their drone sees in real-time.
This gives pilots a more immersive experience that feels like they are flying. Although FPV racing is still relatively new, it has quickly gained popularity worldwide. There are already many FPV racing leagues and competitions, with pilots coming together to test their skills against each other.
The untapped potential of the FPV racing market makes it an exciting and promising area for both drone manufacturers and pilots alike.
5. Remote workers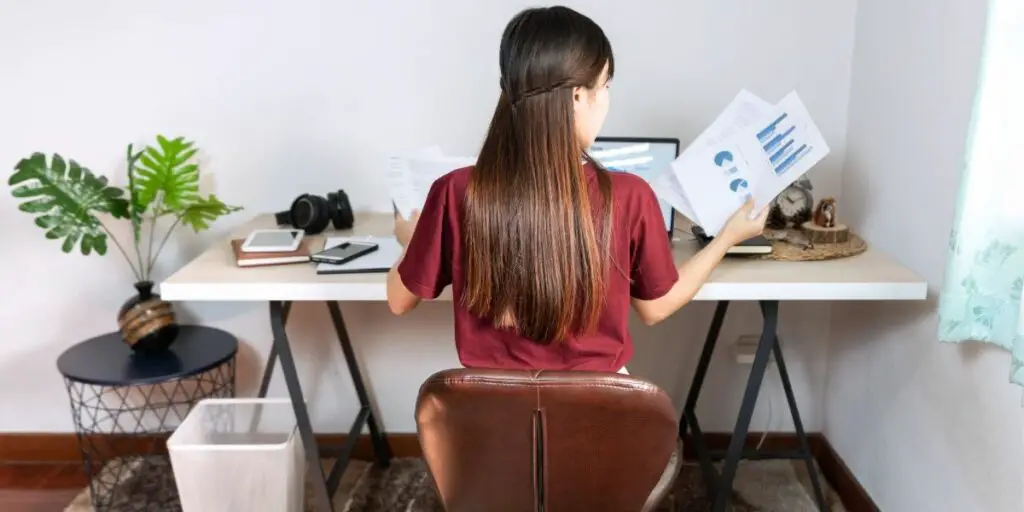 It's no secret that the traditional nine-to-five office job is declining. As a result, many people have been opting to work remotely in recent years. And while the COVID-19 pandemic has forced many people to work from home out of necessity, it's also likely to accelerate the trend toward remote work in the long term.
There are several reasons why people want to work remotely. For some, it's the flexible hours that allow them to manage their work-life balance better. For others, it's the ability to work from anywhere in the world – or even just from home – that appeals.
And for many, it's simply the avoidance of a long and stressful commute. But, whatever the reason, there is no doubt that the demand for remote work is there.
What's more, companies are beginning to recognize the benefits of remote work, increasing productivity and reducing overheads. As a result, many businesses are starting to offer remote work options to their employees.
6. Gamers
Though it started as a hobby, gaming has exploded in popularity in recent years and is now a massive industry. Gamers can be found worldwide, and the industry is expected to surpass $200 billion by 2023. There are all sorts of gamers out there, from those who play casual games on their phone to those who spend hours immersed in complicated role-playing games.
And businesses have taken notice, developing products and services for gamers. For example, there are now gaming laptops, high-end graphics cards, gaming chairs, and even energy drinks explicitly marketed to gamers. So if you're looking to start a niche business, targeting gamers could be a great way to enter this market.
7. Male grooming
According to a recent report, the male grooming niche market has grown. This can be seen in the increasing popularity of hair trimmers and hair clippers, which have seen searches grow by 129% and 238%. The pandemic has only accelerated this trend, as men have become more aware of taking care of themselves.
This has led to a growing demand for high-quality male grooming products, which has, in turn, led to an increase in the number of companies offering such products.
As the male grooming market grows, we will likely see even more innovative products and services for the male population.
8. Vegan baking
Even though the overall vegan food market is expanding rapidly, there are still niche markets within this category worth considering. One of these is vegan baking. This subcategory was extremely popular a few years ago but seemed to have peaked in 2018.
Even though it might not be growing as quickly as some other areas of the vegan food market, it still presents an excellent opportunity for entrepreneurs. There are many reasons why vegan baking is still a viable option. First, many health-conscious consumers look for delicious and nutritious baked goods free of animal products.
Vegan baking can also be a more environmentally friendly option since it doesn't require eggs or dairy products. Therefore, if you're considering entering the vegan food market, vegan baking is an area worth exploring.
9. Homeowners
The sharing economy has upended a number of industries, and the hospitality sector is one of the latest to feel its effects. With platforms like Airbnb, people worldwide can now offer their homes and other real estates to travelers looking for less expensive and convenient accommodation in the most attractive parts of major cities.
This trend has led to a boom in the home-sharing market, with more and more people looking to cash in on demand for short-term rentals.
For savvy investors, this presents an opportunity to cash in on the trend by purchasing property in desirable locations and offering it for rent on Airbnb. With the right property, investors can see significant returns.
10. Fitness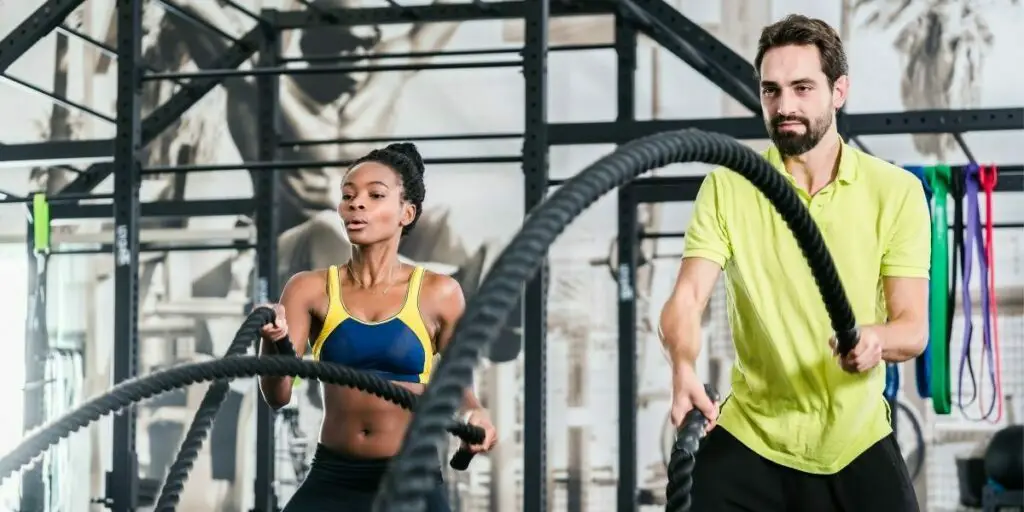 The fitness industry has been on the rise in recent years, thanks to a growing emphasis on health and wellness. As a result, there is a fitness trend to suit every lifestyle, from yoga and Pilates studios to CrossFit gyms and luxury fitness clubs.
The popularity of fitness classes has also skyrocketed as more and more people are looking for ways to get fit in a fun and social environment. With so many different options available, it's no wonder that the fitness industry is booming.
One of the most popular fitness trends at the moment is functional training. Functional training is about using your body weight to train different muscle groups.
This type of training can be done anywhere, making it perfect for busy people who want to stay fit without going to the gym. There are also plenty of functional training classes available, so you can join a group of like-minded people and get fit together.
Another trending market in the fitness industry is wearable tech. Wearable tech products help you track your fitness progress and reach your goals. A wide range of wearable tech products is available, from heart rate monitors and activity trackers to GPS watches and smartwatches. And with more and more people wanting to get fit, it's no wonder that the demand for these products is rising.
11. Books
The book market is enormous, and much of the e-commerce side of things is now dominated by marketplaces like Amazon. However, there are still opportunities for businesses to carve out a niche in this market.
For example, businesses can focus on selling rare or collectible books, or they can focus on selling books in a particular genre or subject area. There are also opportunities for businesses to sell books directly to schools and libraries.
Moreover, businesses can also offer other services related to books, such as book reviews, author interviews, and book clubs. Given the large book market size, there is room for businesses to find a niche and succeed.
12. Smartphone accessories
There's no denying that smartphones are here to stay. Global sales will reach 1.56 billion units in 2022, up from 1.41 billion in 2020. With such a large and growing market, it's no surprise that there's also a considerable demand for smartphone accessories.
And since these products are relatively small and easy to produce, they offer an excellent opportunity for entrepreneurs to niche market their way to success.
One of the most popular categories of smartphone accessories is cases. So whether you're looking for something fun and funky or sleek and stylish, there's sure to be a case to suit your needs. And with new phone models being released all the time, there's always a fresh market for cases.
Another hot category is chargers, with consumers always looking for the latest and greatest way to power up their devices. Power banks, magnetic chargers, and wireless charging pads are just a few options available.
So if you're thinking about starting a business in the smartphone accessory space, there are plenty of opportunities. With a bit of creativity and market research, you're sure to find a niche that will be profitable for years to come.
13. Pet owners
Pets have been a part of American families for centuries, and their popularity shows no signs of waning. On the contrary, the pet industry has reached new heights in recent years, with total sales exceeding $100 billion in 2021.
Pet food and treats have seen solid growth, with sales increasing by nearly 10% during the COVID-19 pandemic. This trend is projected to continue, making now an ideal time to enter the pet market. Depending on your interests, you could focus on selling products for cats, dogs, fish, or even more exotic pets like lizards, spiders, or turtles.
There has never been a better time to get involved in the pet industry with an emerging market and ample opportunity for niche businesses.
14. Left-handed people
Despite representing a sizable chunk of the world's population, left-handed people have historically been underserved by the marketplace. As a result, most shops and stores don't bother stocking products for lefties, forcing them to make do with whatever is available.
This has slowly been changing over the years, with a growing number of businesses starting to cater to the needs of left-handed people.
One of the most popular items among lefties is stationery. Left-handed scissors, for instance, are designed to cut more smoothly and evenly than regular scissors. Similarly, left-handed notebooks have pages that open from the right instead of the left, making them easier to use for left-handed people.
Due to their small but loyal customer base, businesses that cater to left-handed people can charge premium prices for their products.
However, there is still room for growth in this market, as many lefties still have to do with regular products that aren't designed for them. Nevertheless, businesses can easily tap into this underserved market with a little more awareness and some targeted marketing.
15. Faith-based communities and charities
Faith-based communities and charities are often extremely loyal to the brands they support, and they can provide a ready-made audience for new products and services. What's more, faith-based groups often have considerable financial resources at their disposal, making them an attractive target for businesses.
Of course, faith-based marketing is not without its challenges. It can be challenging to identify the right target audience, and companies risk alienating potential customers if they are seen to be exploiting religious beliefs for commercial gain.
Nonetheless, with careful planning and execution, faith-based marketing can be an effective method for business expansion.
16. Gallery management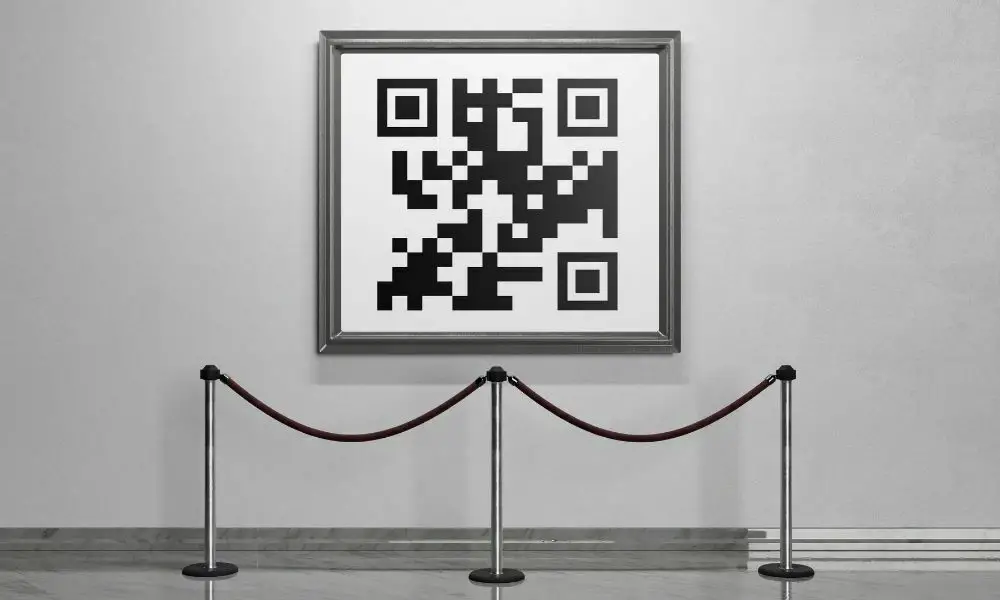 The world of art galleries is changing. With the rise of social media, artists no longer rely on brick-and-mortar galleries to get their work seen. Instead, they use platforms like Instagram and Etsy to target a larger market.
This shift has had a significant impact on gallery management. As traditional galleries close their doors, new opportunities are opening up for those who are savvy about digital marketing. So if you're interested in working in the art world, gallery management is a trending market to consider.
There are many challenges to running an online gallery, but there is great potential for reaching a global audience. With the right strategies in place, you can build a successful business in this industry.
What are the benefits of niche marketing?
Niche marketing can be a great way to connect with consumers passionate about a particular product or service. In addition, businesses can create a more personal connection with their customers by targeting a specific group of people.
As a result, niche marketing can often lead to increased brand loyalty and higher levels of customer satisfaction. Moreover, niche marketing can be an effective way to differentiate oneself in a crowded marketplace.
Businesses can set themselves apart from their competitors by appealing to a specific audience. For these reasons, niche marketing can be an effective tool for businesses.
How to Find Your Niche Market?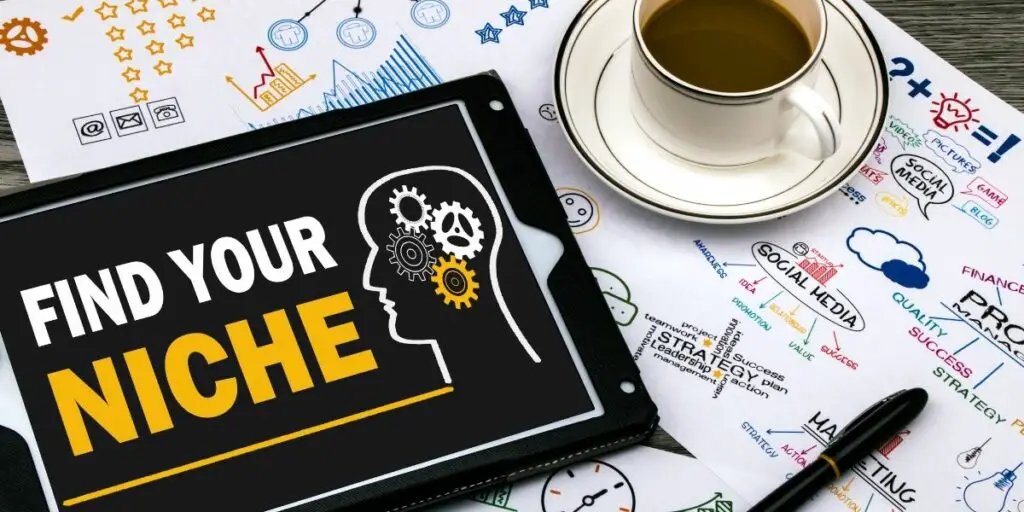 There are a few things you can do to find your niche market:
STEP 1: Google Trends and Searches
One of the easiest ways to get started is by using Google Trends. This tool lets you see how often particular keywords are being searched for and how those interest levels have changed.
You can also use Google Search to look for specific terms related to your business and see what results come up. These results can give you a good sense of whether there is already a demand for what you're offering and what kinds of competition you might be facing.
By taking some time to research potential customers online, you can get a better sense of whether you've found a niche market that is right for your business.
STEP 2: Mind Map Ideas
Now it's time to start brainstorming ideas for your niche market. A great way to do this is to create a mind map. Get a piece of paper and a pen, and start jotting down any ideas that come to mind.
Don't worry about being too specific at this stage; just let the ideas flow. Once you have a long list of potential niche markets, you can start to narrow things down by considering factors such as your interests, skills, and experiences.
For example, if you're passionate about a particular hobby, this could be an excellent place to start. Alternatively, you may have some specialist knowledge or experience that could benefit others.
STEP 3: Keyword Research
Keyword research is vital when trying to identify your niche. By understanding which keywords people use to search for products or services like yours, you can tailor your marketing efforts to reach a more targeted audience.
You can use different tools for keyword research, but one of the simplest is Google AdWords Keyword Planner.
Enter a few relevant terms, and AdWords will return results showing how often those keywords are being searched for. You can then use this data to create a content calendar optimized for your target market.
STEP 4: Search For Common Questions or Problems
As you begin to research your target market, it's essential to identify common questions and problems that people in your audience face. This will help you determine what kind of content to create and what solutions you can offer.
For example, if you're targeting new parents, some of the most common questions might relate to sleep training, potty training, and picky eating. By offering helpful information on these topics, you'll be able to position yourself as an expert in your field and build trust with your audience.
Additionally, you may also find opportunities to sell products or services that can help solve these common problems. So, don't be afraid to search for typical problems when you're first getting started with market research. It could end up being a valuable source of information for your business.
Niche Market Ideas for Course Creators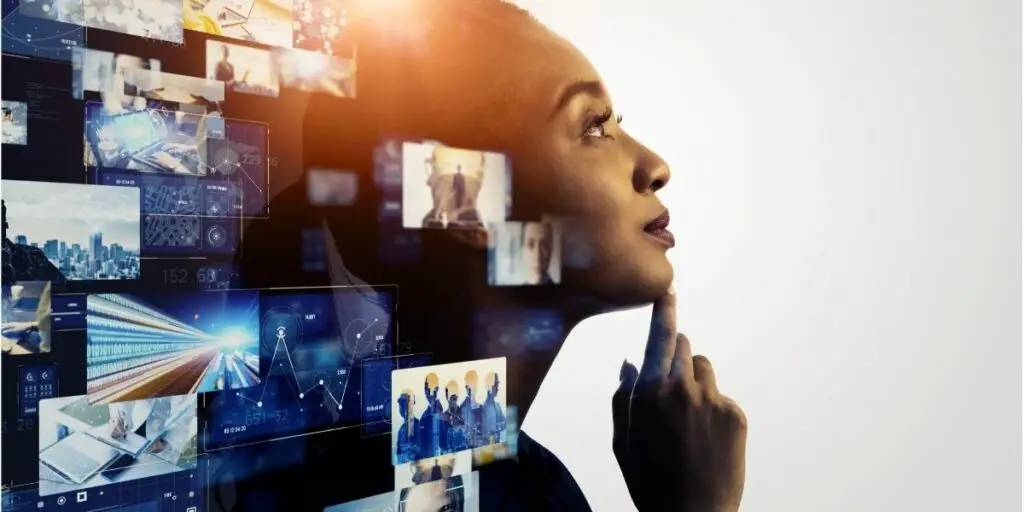 1: DIY
The DIY niche is a huge market, with plenty of room for course creators to make their mark. After all, who doesn't love the satisfaction of completing a project oneself? And there's no shortage of projects that people might want to learn how to do:
From basic home repairs to more complex woodworking or electronics projects. Of course, not everyone will be interested in every type of DIY project.
That's where niche markets come in. You can create a course that resonates with your target audience by catering to a specific type of DIYer. Here are just a few ideas:
Home improvement: For those who want to learn how to tackle common repairs and upgrades around the house.
Woodworking: For those who enjoy creating beautiful pieces of furniture or other wood products.
Electronics: For those who like the challenge of working with delicate circuitry and making things light up (or make noise).
There are endless possibilities when it comes to the DIY niche!
2: Specific Fitness/Diet
Many opportunities exist to turn your knowledge into a successful online business for those passionate about fitness and healthy living. One niche market that is growing in popularity is fitness and diet courses.
These courses can range from educational programs teaching people about the benefits of healthy eating to more specific programs focused on helping people achieve their fitness goals.
Many business models can be used to create a successful fitness and diet course, so if you are interested in this area, there is sure to be a niche market that you can tap into.
You can turn your passion for fitness and healthy living into a thriving online business with the right approach.
3: Homeschooling/Tutoring
Homeschooling is becoming a popular choice for families, and as a result, there is a growing demand for homeschooling resources. If you're a course creator with experience in education, you could enter this niche market by creating a homeschooling course.
Your course could cover curriculum planning, teaching methods, and assessment tools. There is also an increasing demand for tutoring services, so you could also create a course aimed at tutors.
This course could cover effective study skills, test-taking strategies, and dealing with challenging students!
Related: Business Marketing Plan
Closing Thoughts
Businesses often focus on targeting a broader market when it comes to marketing. However, there can be benefits to targeting a specific niche market instead. For example, niche markets tend to be more loyal and less price-sensitive than broader markets, resulting in higher profits for businesses.
Additionally, niche markets may be less saturated and more open to new products and services, making it easier for businesses to gain a foothold.
Of course, businesses need to be careful not to become too focused, resulting in missed opportunities and reduced growth. But when done right, targeting a specific niche market can be a wise and profitable business strategy.