Disclaimer: We sometimes use affiliate links in our content. For more information, visit our Disclaimer Page. 
Leadership is a complex topic that can be difficult to define. Many people believe that there is no one correct answer to this question. Some say that leadership is innate, while others claim it can be learned.
In this blog post, we will discuss 14 different leadership roles that every leader should know about. Remember that this is not an exhaustive list – there are many other important roles! But to become a better leader, it's essential to be familiar with as many of these roles as possible.
What is Leadership?
Leaders are the ones who take the initiative to drive change, implement new ideas, and motivate people.
Leadership is a broad term that encompasses many different roles. There are many different leadership styles, each appropriate for different situations. The most common types of leadership styles are charismatic, democratic, consultative, and autocratic.
Being a leader takes more than just being in charge of others. It requires skills such as communication and persuasiveness, empathy, emotional intelligence, self-awareness, and self-control.
Related: What Type of Leader Are You
What is a Leadership role?
A leadership role is not a one-time event. It's a position you hold for as long as you are the team or organization leader. You are responsible for providing direction and guidance to employees, managing resources efficiently, and fostering team spirit.
In addition to these core leadership responsibilities, effective leaders often must make tough decisions. This means that leadership roles come in many different forms, and it's crucial to find the right one for you. There are many leaders with different leadership styles, so it's important to find the one that best suits your personality and skill set.
Related: 10 Famous Leaders and Their Leadership Styles
14 leadership roles in helping you manage your team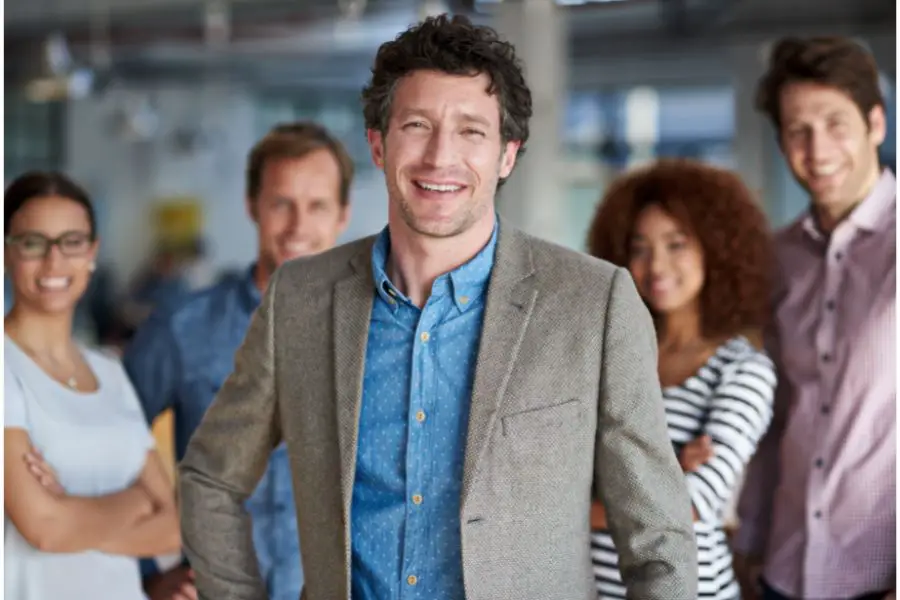 Being an effective leader is not easy – it takes dedication, hard work, and perseverance. But with the right leadership roles under your belt, the journey will be much easier. Here are 14 leadership roles that will help you manage your team effectively:
1. Communicator
A communicator is someone who excels at providing lucid and concise communication. They can communicate even when things are tough, using language everyone can understand. In addition, they keep everybody informed about changes and updates so that they know what's going on and where the team stands. Finally, ensuring everyone knows the plan is vital in keeping them on track and aligned with the company's goals.
2. Strategist
Another common role is a strategist. It is a leadership role that requires data analysis, planning, forecasting, and leadership skills. They are responsible for making vital choices that determine the success or failure of a company. A strategist's main toolkit includes leadership skills in problem-solving, decision-making under pressure, and creative problem-solving.
Other essential abilities include good judgment and thinking outside the box. To be effective as a strategist, they need strong analytical skills and excellent communication capacities inside and outside their team members. A strategic thinker must also be able to see far into the future; it is not enough to look at current events.
3. Delegator
Delegating tasks and responsibilities is a critical leadership role that allows you to focus on more important tasks. It also helps to create a team environment where everyone is motivated and working towards the same goal. Consequently, delegating can be a great way to improve productivity and team morale.
4. Coach
Coaching can be a savior for people struggling to achieve their goals. It is important to be patient and consistent with your coaching approach, no matter how difficult the situation may seem. A good coach should have a clear vision of what they want their client/co-worker/student to achieve and will go above and beyond to help them reach this goal.
Being a great coach also means being able to impart knowledge, skills, motivation – even leadership qualities – while developing your thinking skills along the way. Coaching can take place one-on-one or in a group setting; it's up to you!
5. Networker
Networking is one of the most important skills you can have in your professional life. This leadership role allows you to connect with people from all walks of life and helps you understand new opportunities and insights in your field.
Don't be afraid to ask for help – a good networker will gladly offer assistance when needed. They are also excellent sources of information, as they know the ropes better than anyone else. So make sure to take advantage of this valuable resource!
6. Adaptor
Adaptors are essential for any team that requires a lot of flexibility and change. They are known for their strong work ethic, skills in communication, and ability to build strong relationships with each team member.
As adaptors take on different leadership roles depending on the situation, they must be able to handle pressure calmly and efficiently. Above all else, adaptors must have a good sense of intuition, allowing them to react quickly to shifts in the environment or changes within the team.
7. Trainer
The trainer is a leadership role that helps you develop and train your team. This can be done in various ways, depending on the skills and experience of the individual holding this position. They encourage employees to improve productivity and share the same vision and goals for the organization, helping keep everyone on track.
Additionally, they play an essential role in developing team morale by providing guidance and support to new members of the team as well as veterans. Both of them may have fresh insights to offer.
8. Innovator
As the innovator on your team, it is your role to develop new ideas. You must be willing to take risks – even if they initially seem risky. If a change doesn't pan out, don't be afraid of admitting this and moving on. Hold team members accountable for their actions – leadership starts with setting an example yourself!
And finally, innovative and good leaders often inspire productivity in different ways than what has been done before. As such, always be open-minded and explore all possible avenues when trying to innovate within your team or organization.
9. Role Model
It is essential to set a good example for your team. This means being professional, organized, and punctual at all times. In addition, make sure you are communicative and approachable so that everyone on the team feels comfortable working with you.
Furthermore, act ethically and responsibly – don't go against company policies or do something that could bring negative attention to the business. Above all else, be a role model for strong communication skills!
10. Ensuring Results
One of the most important things you can do to ensure good results from your efforts is to develop a clear vision for your team. This will help everyone understand what they are working towards and ensure that each individual has a sense of ownership.
As a leader, it's also essential to set goals and be able to see them through until they are achieved – otherwise, everything falls apart. Finally, delegate tasks as needed, but always ensure you know exactly what is happening with them so that you can control their outcome.
11. Organizer
An organizer is a person who coordinates and does tasks, much like a leader would. They are essential for a team to function smoothly and with effective communication. They keep everyone on track and manage expectations, making it challenging to work with them at times but necessary to achieve success.
12. Visionary
A visionary leader is someone who helps to make a vision a reality. They can see beyond what's currently happening and picture an even better future for their team or organization. Then, by setting clear goals and outlining a strategic plan, they ensure that everyone on board understands what needs to be done to reach this goal.
This type of team leader is not afraid of change – they embrace it as an opportunity for growth! Above all, a visionary leader can motivate others towards success by inspiring them with passion and drive. In doing so, they help everyone work together harmoniously towards something great
13. Influencer
Influencers can motivate people and get them working towards a common goal. They also have a great way of being clear and concise so that everyone understands what is expected of them.
To find an influential leader who aligns with your skillset and personality, it's important to conduct market research first. Once you've identified someone who can fill the role perfectly for your business, establishing a good relationship with them is key to achieving success.
14. Mentor
Mentorship is a valuable role that can help leaders ascend the corporate ladder. Finding the right mentor who will offer guidance, wisdom, and support in your leadership journey is crucial. Make sure you choose someone with experience similar to yours and knowledge of the industry you're trying to grow into. In addition, a good mentor should be supportive, want to see their team succeed, and understand- qualities essential in any leader.
Related: Best Leadership Styles in Management
Conclusion
So overall, leadership is one of the most important roles a person can take on. It's responsible for the success of an organization, and without leadership, the organization will falter.
After reading this article, we hope you'll better understand your leadership role and how to fulfill it successfully. Finally, take some time to reflect on your leadership performance – now that you know what's required!
FAQ
What makes a good leader?
There is no one answer to this question, as many qualities can make a good leader. However, some common attributes often cited include integrity, intelligence, decisiveness, and the ability to inspire others.
What's the role of a leader?
The role of a leader is to provide vision and direction for a group or organization and to motivate and inspire others to achieve goals. Leaders may also be responsible for setting strategy, making decisions, and solving problems.
What are the 7 functions of leadership?
The seven functions of leadership are often cited as planning, organizing, staffing, directing, coordinating, reporting, and budgeting.
What are the 5 responsibilities of a leader?
The five primary responsibilities of a leader are often cited as setting direction, communicating, motivating, inspiring, and challenging the status quo. Leaders may also be responsible for other tasks, such as problem-solving and decision-making.