Disclaimer: We sometimes use affiliate links in our content. For more information, visit our Disclaimer Page. 
Leadership is a term that is often used but not always fully understood. In this blog post, we will explore the characteristics of strong leaders, focusing on the traits, skills, and abilities that make them effective and successful. By understanding these essential qualities, you can work on developing your leadership skills and become a better leader in your organization.
Leadership Skills: The Foundation of Effective Leaders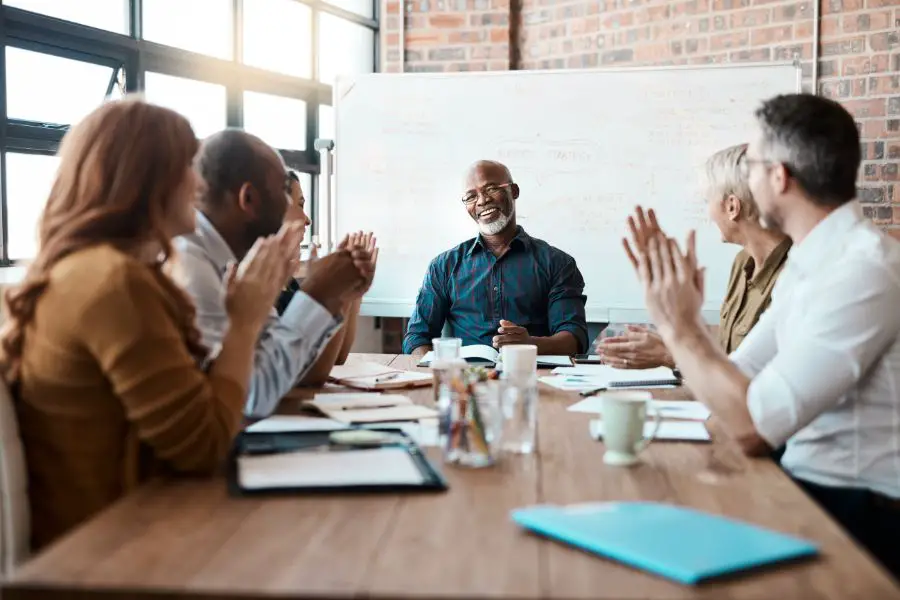 Decision Making: A Key Skill for Successful Leaders
Good leaders are skilled decision-makers. They can analyze situations, weigh options, and confidently make tough decisions. This ability is critical to the success of any organization, as it ensures that the organization is moving in the right direction and achieving its goals.
Communication: An Essential Leadership Quality for Great Leaders
Effective communication is one of the most important leadership qualities. Great leaders can articulate their vision, goals, and expectations clearly and concisely. They are also active listeners, demonstrating empathy and understanding when engaging with their team members. Leaders can build trust and create a positive work environment by fostering open and honest communication.
Team Building: A Crucial Trait for Strong Leaders
Strong leaders understand the importance of team building. They can identify the strengths and weaknesses of their team members and delegate effectively to ensure that tasks are completed efficiently. Furthermore, great leaders inspire team members to work together, fostering collaboration and cooperation to achieve organizational goals.
Emotional Intelligence: A Necessary Quality for Effective Leadership
Emotional intelligence is a critical component of effective leadership. Successful leaders are self-aware and able to manage their emotions to make rational decisions. They also possess empathy, allowing them to understand and relate to the emotions and perspectives of their team members. By demonstrating emotional intelligence, leaders can create a supportive work environment and motivate their teams to succeed.
Leadership Traits: The Hallmarks of Good Leaders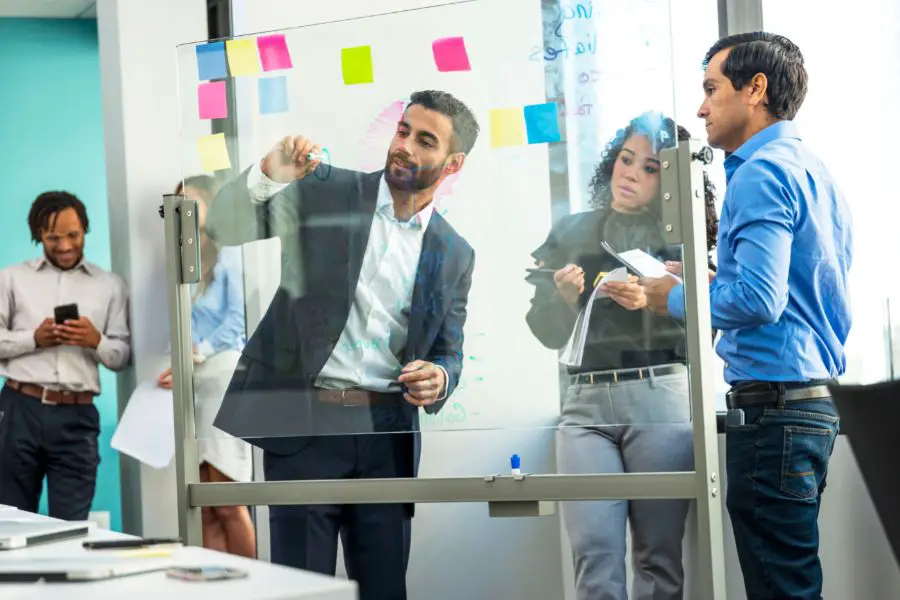 Vision: A Key Trait of Successful Leaders
Good leaders have a clear vision for their organization's future. They can see the bigger picture and understand how their decisions will impact the organization long term. Leaders can inspire and motivate their team members to work towards a common purpose by setting clear goals and sharing their vision with their team.
Humble Leaders: The Importance of Modesty and Selflessness
Humble leaders recognize that they are not infallible and are open to learning from their mistakes. They also value the contributions of their team members and give credit where it is due. By demonstrating humility, leaders can create a continuous improvement culture and foster camaraderie among their team members.
Adaptability: A Vital Trait for the Best Leaders
The best leaders are adaptable and able to navigate unexpected challenges with ease. They are comfortable with change and can quickly adjust their strategies and tactics to accommodate new information or circumstances. By being adaptable, leaders can ensure that their organization remains agile and responsive in a rapidly changing business environment.
Resilience: A Critical Quality for Strong Leaders
Strong leaders are resilient and can bounce back from setbacks or failures. They possess the mental fortitude to stay focused on their goals, even in the face of adversity. By demonstrating resilience, leaders can inspire their team members to persevere through challenges and maintain a positive attitude.
Developing Leadership Skills: A Path to Success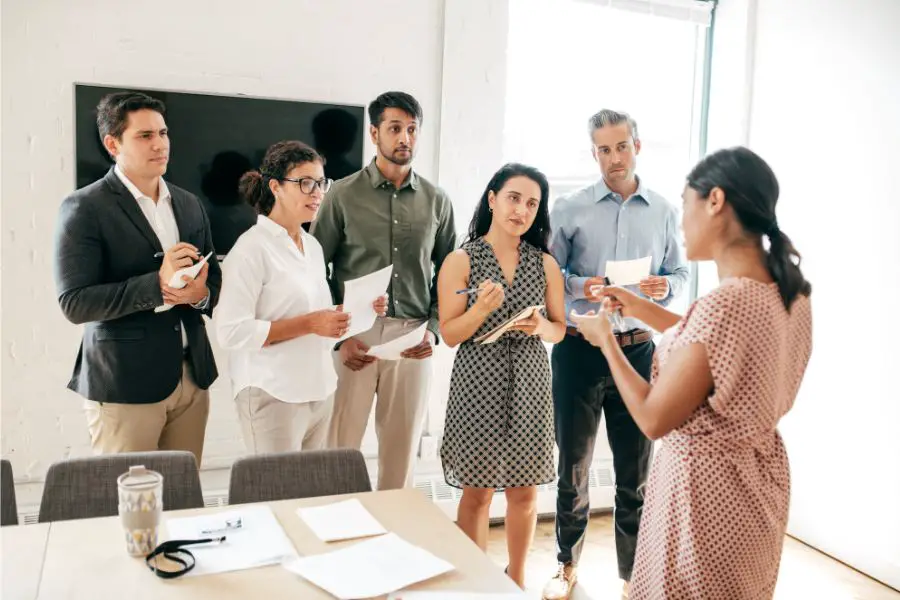 Leadership Development: Investing in Your Growth
To become an effective leader, investing in your leadership development is essential. This can be done through various avenues, such as attending workshops, enrolling in an online course, or seeking mentorship from experienced leaders. By developing your leadership skills, you can increase your chances of success and become a more effective leader.
Self Awareness: The Importance of Knowing Yourself
Self-awareness is a crucial aspect of leadership development. By understanding your strengths and weaknesses, you can work on improving areas where you may be lacking and capitalize on your strengths. To develop self-awareness, consider seeking feedback from colleagues, participating in self-assessment exercises, or engaging in self-reflection practices such as journaling.
Delegation: Mastering the Art of Empowering Your Team
A key aspect of developing leadership skills is learning how to delegate effectively. Delegation allows you to distribute tasks among your team members, enabling them to take ownership and responsibility for their work. To delegate effectively, ensure that you clearly communicate expectations, provide necessary resources, and offer support and guidance when needed.
The Importance of Continual Growth: How to Develop Leadership Skills
Becoming a strong leader is a continuous journey that involves personal growth and development. To develop leadership skills, it is crucial to be proactive in seeking opportunities for improvement and learning. Here are some practical strategies to help you grow as a leader:
Seek Feedback: Learn from Others' Perspectives
One of the best ways to develop leadership skills is to seek feedback from your team members, peers, and mentors. Constructive feedback can provide valuable insights into your strengths and areas for improvement, helping you become a more effective leader.
Attend Workshops and Seminars: Expand Your Knowledge
Participating in workshops, seminars, and conferences focused on leadership development can provide new ideas, insights, and techniques to enhance your leadership skills. These events often bring together industry experts and thought leaders, offering valuable networking opportunities and access to cutting-edge knowledge.
Enroll in Online Courses: Learn at Your Own Pace
Online courses offer a convenient and flexible way to develop leadership skills at your own pace. Many reputable institutions and organizations offer courses on a wide range of leadership topics, from emotional intelligence to strategic decision-making. Enrolling in these courses can enhance your skills and knowledge, ultimately becoming a more effective leader.
Find a Mentor: Learn from the Best
Identifying a mentor who is an experienced and successful leader can provide invaluable guidance and support as you develop your leadership skills. A mentor can share their experiences, offer advice, and help you navigate leadership challenges.
Practice Self-Reflection: Assess Your Progress
Regular self-reflection is an essential aspect of leadership development. Take the time to assess your progress, evaluate your strengths and weaknesses, and set goals for improvement. By regularly reflecting on your leadership journey, you can maintain a growth mindset and continually strive to become a better leader.
Essential Leadership Qualities: Building Blocks for Success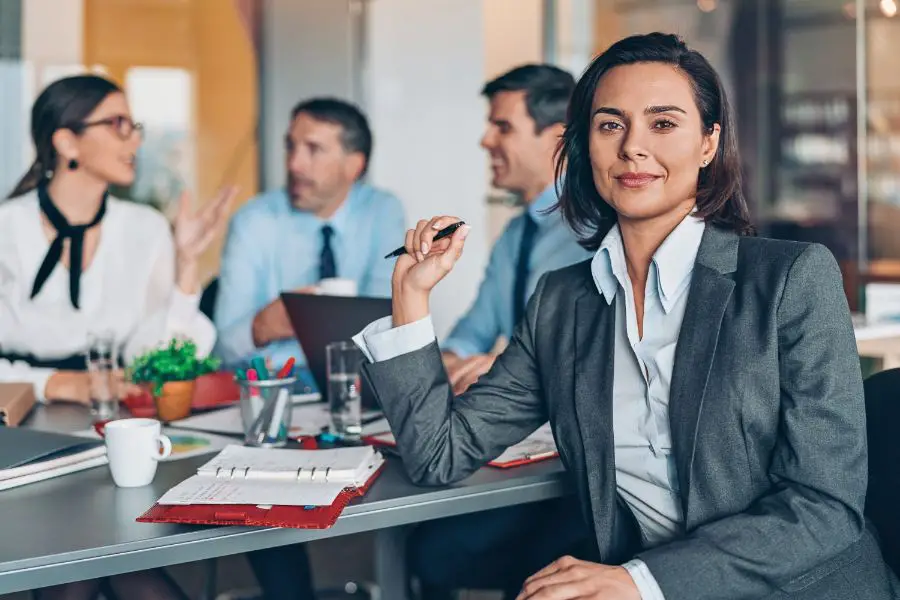 Integrity: A Fundamental Leadership Trait
One of the most important leadership traits is integrity. Leaders who demonstrate integrity are honest, transparent, and ethical in their actions and decisions. This helps to build trust with their team members, clients, and stakeholders, ultimately contributing to the organization's success.
Empathy: Connecting with Your Team
Empathy is an essential leadership quality that allows leaders to understand and connect with their team members on a deeper level. By being empathetic, leaders can better anticipate their team's needs and concerns and provide appropriate support and encouragement. Cultivating empathy can lead to a more cohesive and engaged team, which is vital for achieving organizational goals.
Courage: Facing Challenges Head-On
Great leaders possess the courage to make difficult decisions and face challenges head-on. They are willing to take risks and make bold moves when necessary, even when faced with uncertainty or opposition. Leaders can inspire their teams to embrace change and confidently tackle challenges by demonstrating courage.
Good Leaders vs. Bad Leaders
Not all leaders are created equal. Some are effective and inspire their team members to achieve great things, while others are ineffective and can cause harm to the organization and its team members. Some differences between good leaders and bad leaders include:
Good Leaders
Empower team members to succeed
Communicate effectively with team members
Set clear expectations and provide feedback
Encourage collaboration and teamwork
Lead by example and inspire team members
Hold themselves and their team members accountable
Are willing to admit when they make mistakes and learn from them
Bad Leaders
Micromanage team members and do not trust them to make decisions
Do not communicate effectively with team members
Do not provide clear expectations or feedback
Create a toxic work environment and do not encourage teamwork
Blame others for their mistakes and do not take responsibility for their actions
Do not hold themselves or their team members accountable
Are not open to learning and growth
The Role of Organizational Behavior in Leadership Success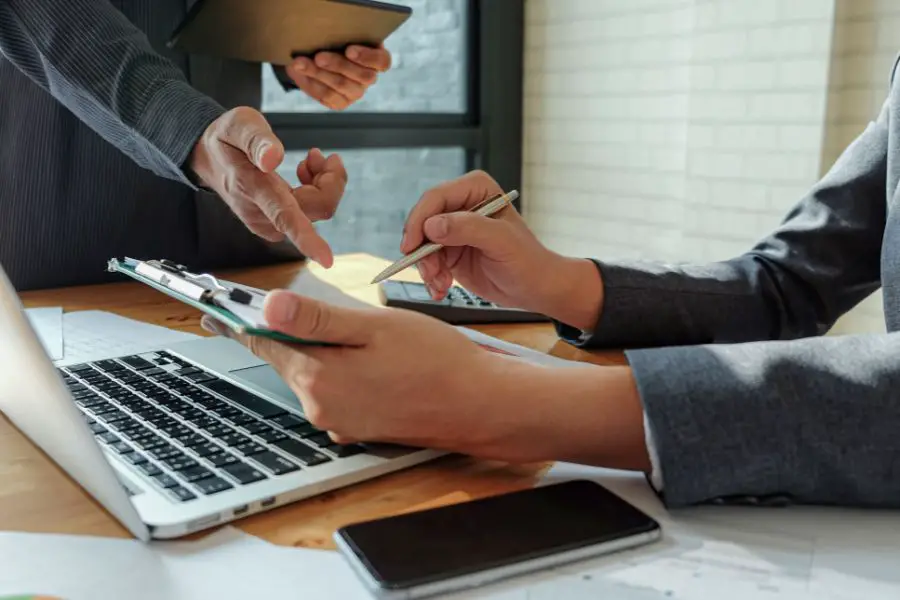 Understanding Organizational Goals: Aligning Your Team's Efforts
To be a successful leader, it is crucial to understand your organization's goals and ensure that your team's efforts are aligned with these objectives. By establishing clear goals and communicating them effectively to your team members, you can create a sense of purpose and direction, which will help to drive performance and success.
Organizational change is inevitable, and effective leaders must navigate these changes with grace and adaptability. This involves being open to new ideas, embracing new strategies, and guiding your team through transitions with clear communication and support.
Leadership Challenges: Overcoming Obstacles on the Path to Success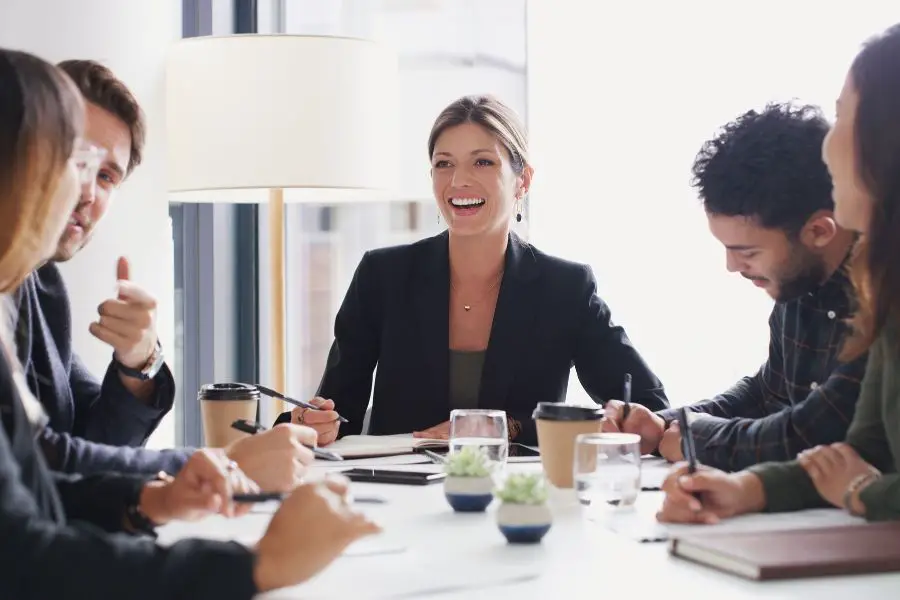 Building Trust: Establishing a Foundation of Confidence
One of the most significant challenges leaders face is building trust with their team members. To overcome this obstacle, be transparent, honest, and consistent in your actions and communication. You can foster a strong sense of trust and loyalty by demonstrating your commitment to your team's success and treating them with respect.
Balancing Authority and Collaboration: Striking the Right Balance
Striking the right balance between authority and collaboration can challenge many leaders. To overcome this challenge, focus on empowering your team members by involving them in decision-making while providing clear guidance and direction. This will help create a collaborative culture while still maintaining your authority as a leader.
Related: Leadership Philosophies
Conclusion: The Journey to Becoming a Strong Leader
In conclusion, a strong leader requires a combination of essential leadership qualities, skills, and traits. By understanding and developing these characteristics, you can become a more effective and successful leader, capable of guiding your team and organization toward success. Remember that leadership development is an ongoing process and that it is essential to continually seek opportunities for growth and improvement. Keep learning, stay humble, and always strive to be the best leader you can be.