Disclaimer: We sometimes use affiliate links in our content. For more information, visit our Disclaimer Page. 
A shift leader's role is vital to any organization's success. This comprehensive guide will delve into the responsibilities of a shift leader, their job description, and the skills required for this crucial position.
Shift Leader: An Overview
A shift leader is responsible for overseeing the daily operations of a business during their assigned work hours. They work closely with the store manager and assistant manager to ensure that the store operates efficiently and effectively while providing exceptional customer service.
Shift Leader Job Description
The job description outlines the various tasks and responsibilities a shift leader is expected to perform. Some of these duties include:
Overseeing operations during their assigned shift
Assigning responsibilities to team members
Ensuring customer satisfaction
Maintaining health and safety standards
Resolving customer complaints
Providing excellent customer service
Responsibilities of a Shift Leader
The responsibilities of a shift leader can be further broken down into the following categories:
Store operations: As overseers of store functionality, shift leaders guarantee smooth operations during their designated hours. Their responsibilities encompass cash handling, sales floor supervision, and upholding store tidiness.
Customer service: Providing exceptional customer service is a key aspect of a shift leader's job. They should be able to handle customer inquiries, resolve customer service issues, and ensure overall customer satisfaction.
Team management: Effective supervision of team members is essential for shift leaders, who must inspire motivation, provide training, and facilitate peak performance. This role is integral to task delegation, conflict resolution, and performance monitoring.
Health and safety standards: Shift leaders must ensure that the store adheres to all health and safety standards, including food safety procedures and regulations.
Shift Leader Skills
A successful shift leader must possess a variety of skills, including:
Leadership skills
Organizational skills
Communication skills
Problem-solving skills
Interpersonal skills
Education and Experience Requirements
High School Diploma
Most shift leader job descriptions specify that a high school diploma or general education degree (GED) is the minimum educational requirement. This is because the role typically does not require advanced technical knowledge or specialized training.
Previous Experience
Previous experience in a similar role is often preferred, as it demonstrates that the candidate is familiar with the responsibilities of a shift leader and can perform the job effectively.
Store Management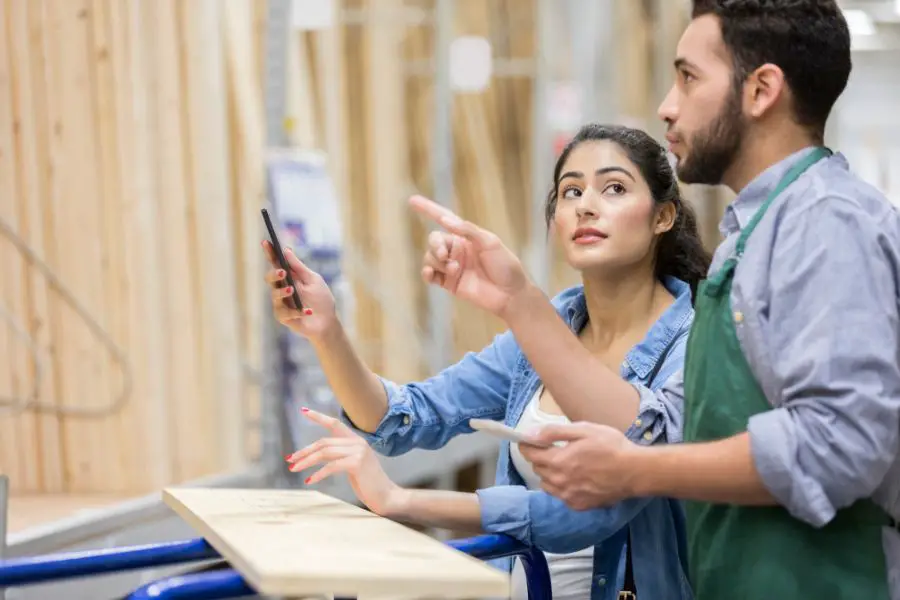 Shift Supervisor and Shift Manager
The terms shift supervisor and shift manager are often used interchangeably with the term shift leader. However, these roles can be subtle differences, depending on the organization. Generally, a shift supervisor or shift manager has more authority and responsibility than a shift leader.
Store Manager and Assistant Manager
Shift leaders report to the store manager and assistant manager, who is responsible for overseeing the overall operations of the store. The store manager and assistant manager provide guidance and support to shift leaders, ensuring they can effectively manage their teams and fulfill their job descriptions.
Shift Leader Responsibilities: A Closer Look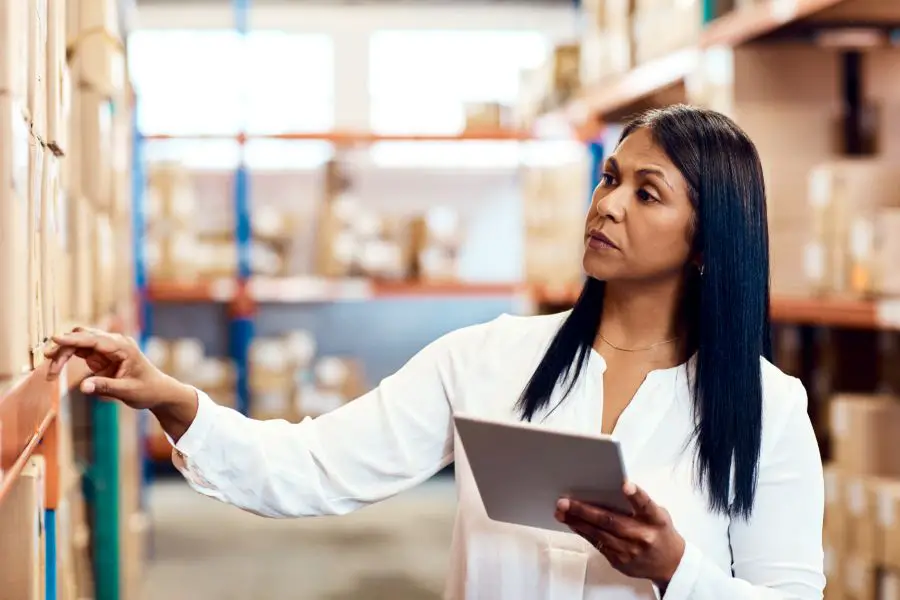 This section will explore specific shift leader responsibilities in greater detail.
Overseeing Operations: Those in charge of a shift must supervise daily activities in their designated area. Their responsibilities include monitoring employee efficiency, guaranteeing the store achieves its targets, and ensuring smooth operations.
Assigning Duties: Shift leaders give duties to their team members. This involves creating shift schedules, delegating tasks, and ensuring each team member understands their duties and responsibilities.
Customer Service: Shift leaders must provide excellent customer service, ensuring customers receive quality service and care during their visits. This includes addressing customer inquiries, resolving complaints, and ensuring issues are handled promptly and professionally.
Maintaining Health and Safety Standards: Shift leaders must maintain high health and safety standards in the workplace, ensuring all employees follow company policies and procedures. This includes adhering to food safety procedures, maintaining cleanliness, and following all safety procedures.
Resolving Conflicts: Shift leaders must be able to resolve conflicts between employees, ensuring that any disagreements or issues are addressed professionally and promptly.
Ensuring Customer Satisfaction: Shift leaders must ensure customer satisfaction by providing exceptional customer service, addressing customer complaints, and ensuring that all customer issues are resolved promptly and satisfactorily.
Cash Handling and Cash Management: Shift leaders are often responsible for cash handling, including managing cash drawers, making bank deposits, and ensuring that all cash transactions are accurate and properly documented.
Monitoring Team Performance: Shift leaders must monitor the performance of their team members, providing guidance and support as needed. This includes evaluating employee performance, giving feedback, and addressing any performance issues that may arise.
Training and Mentoring Employees: Shift leaders play a crucial role in training and mentoring new employees, ensuring that they understand their job descriptions and can perform their duties effectively. This includes conducting onboarding sessions for new hires, providing ongoing training and support, and sharing best practices with team members.
Adhering to Company Policies and Procedures: Shift leaders must ensure that all employees adhere to company policies and procedures, maintaining a consistent execution of company standards throughout their shifts.
Communicating with Store Management: Shift leaders must communicate effectively with store management, including the store manager and assistant manager, providing updates on store operations, employee performance, and any other relevant information.
Ensuring Quality Standards: Shift leaders must ensure that all products and services the store offers meet the company's standards, ensuring that customers receive the highest level of quality care and service.
Maintaining Store Cleanliness: Shift leaders are responsible for maintaining the cleanliness of the store during their shift, ensuring that all areas are clean, organized, and presentable.
Overseeing Inventory and Stock Levels: Shift leaders must manage inventory and stock levels, ensuring that the store has adequate supplies to meet customer demand and that stock is properly rotated to maintain freshness.
Shift Leader Job: Key Competencies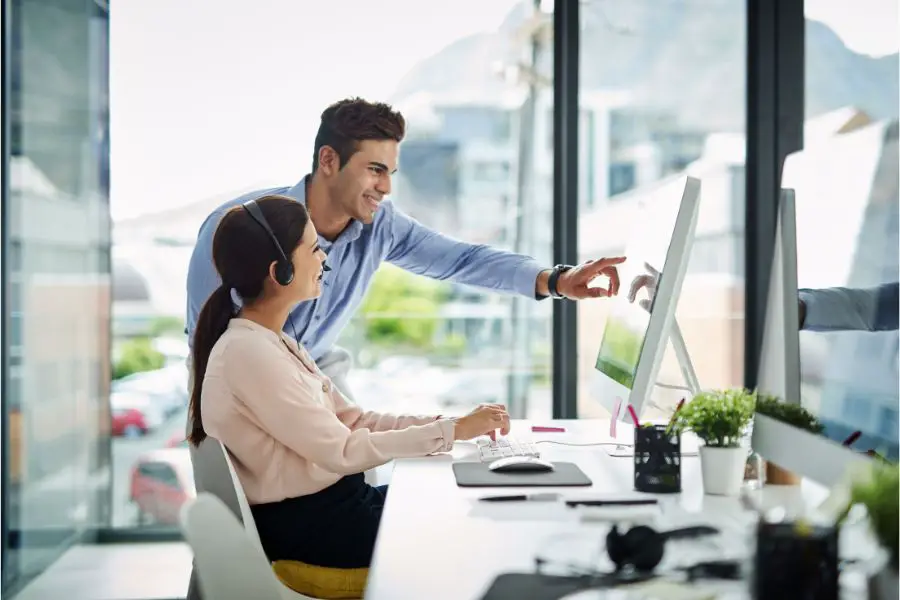 In order to be successful in a shift leader job, candidates must possess several key competencies, including:
Leadership Skills: Shift leaders must have strong leadership skills, enabling them to effectively manage their team and ensure all employees work together to achieve the store's business goals.
Organizational Skills: Shift leaders must have excellent organizational skills, allowing them to manage multiple tasks and responsibilities effectively and efficiently.
Communication Skills: Strong communication skills are essential for shift leaders, as they must communicate effectively with their team, store management, and customers.
Problem-Solving Skills: Shift leaders must have strong problem-solving skills to quickly and effectively address any issues or challenges during their shifts.
Interpersonal Skills: Good interpersonal skills are essential for shift leaders, as they must build strong relationships with their team members, store management, and customers.
Positive Attitude: A positive attitude is vital for a shift leader to motivate their team and maintain a positive work environment.
Ability to Work Under Pressure: Shift leaders must manage multiple tasks and responsibilities while ensuring the store operates smoothly and efficiently.
Shift Leader Education and Experience: Beyond the Basics
While a high school diploma or GED is typically the minimum educational requirement for a shift leader job, some employers may prefer candidates with additional education or experience.
Bachelor's Degree in Business Administration: A bachelor's degree in business administration or a related field can benefit shift leaders, as it provides them with the knowledge and skills needed to manage a store and achieve its business goals effectively.
Previous Experience in a Leadership Role: Previous experience in a leadership role, such as a team lead or assistant manager, can be an advantage for a shift leader candidate. This demonstrates that they have the necessary leadership skills, experience in managing a team, and an understanding of the responsibilities of a shift leader.
Additional Certifications and Training: Some employers may prefer shift leader candidates who have completed other certifications or training, such as food safety, customer service, or cash handling. These qualifications demonstrate that the candidate is well-prepared to handle the various responsibilities of a shift leader role.
The Importance of a Comprehensive Shift Leader Job Description
A comprehensive shift leader job description is essential for both employers and job seekers. For employers, a detailed job description helps to attract qualified candidates who understand the expectations and responsibilities of the role. For job seekers, a thorough job description clearly explains the skills and experience required for the position and the specific duties they will be expected to perform.
Key Components of a Shift Leader Job Description
A well-written shift leader job description should include the following key components:
Job title
Summary of the role and its purpose within the organization
A detailed list of responsibilities and tasks
Required skills and competencies
Education and experience requirements
Working hours and any specific work schedule requirements
Information on salary and benefits, if applicable
The Value of a Strong Shift Leader
A strong shift leader is a valuable asset to any organization. They play a critical role in ensuring the smooth operation of the store, providing excellent customer service, and maintaining a positive work environment. By effectively managing their team and addressing any issues, a shift leader can contribute to increased customer satisfaction, improved employee performance, and overall business success.
Related: Management Styles
In Conclusion
The responsibilities of a shift leader are diverse and crucial to the success of a business. With a clear understanding of their job description, required skills, and education and experience requirements, employers and job seekers can ensure they find the right fit for this important position. Armed with the necessary skills and experience, a strong shift leader can significantly impact the organization and contribute to its long-term success.