Disclaimer: We sometimes use affiliate links in our content. For more information, visit our Disclaimer Page. 
When you go for a job interview, you'll often be asked how you have dealt with conflict or difficult situations. These questions aim to assess your interpersonal skills, emotional intelligence, and ability to handle conflict. In this blog post, we will discuss how to handle a difficult coworker interview question and provide sample answers and tips to help you navigate this common interview challenge.
Understanding Behavioral Interview Questions
Behavioral interview questions are a popular way for prospective employers to gauge your ability to deal with real-life situations. These questions often focus on past experiences and how you responded to them. They are designed to assess your self-awareness, problem-solving skills, and ability to work well with others.
Why Do Employers Ask About Difficult Coworkers?
Employers ask interview questions about difficult coworkers to assess your ability to handle workplace conflict and maintain professional relationships. They want to know how you would deal with a difficult coworker, as this is a common workplace issue. By asking these questions, employers can gauge your emotional intelligence, conflict resolution skills, and ability to work as a team player.
Related: Examples of Difficult Work Situations
Preparing for Difficult Coworker Interview Questions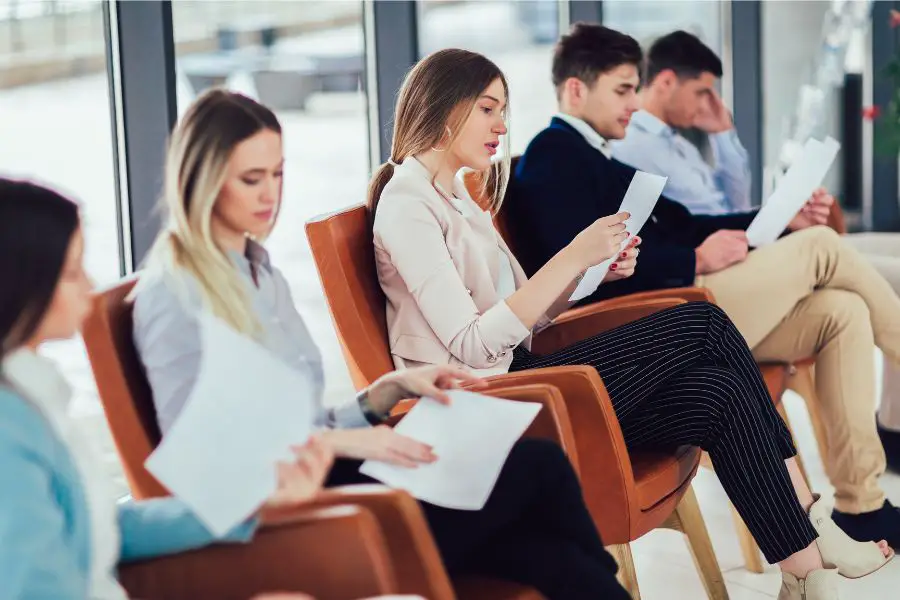 To prepare for interview questions about difficult coworkers, start by reflecting on your past experiences with workplace conflict. Think about specific examples where you had to resolve a conflict with a coworker or a difficult colleague and what steps you took to address the issue. Consider how your actions led to a positive outcome and what you learned from the experience. This will help you provide a clear and concise answer during the interview.
The STAR Method
When answering behavioral interview questions, the STAR method is useful for organizing your thoughts and providing a structured response. STAR stands for:
Situation: Describe the context or setting of the conflict.
Task: Explain the challenge or task that you were facing.
Action: Describe the specific actions you took to address the issue or resolve the conflict.
Result: Explain the outcome or result of your actions and what you learned from the experience.
Using the STAR method can help you effectively communicate your experiences and demonstrate your ability to handle conflict.
Sample Answer: Dealing with a Difficult Project Manager
Here's an example answer using the STAR method to address a difficult coworker interview question:
Situation: "At my previous company, I was working on a team with a project manager who had a different approach to managing tasks and deadlines than I was used to. This created tension between us, as our different opinions on how to proceed with the project led to delays and miscommunication."
Task: "As a team member, it was my responsibility to ensure that the project was completed on time and that our working relationship remained professional."
Action: "I took the initiative to set up a meeting with the project manager to discuss our differences and explore potential solutions. During the meeting, I listened carefully to their perspective and shared my own concerns in a respectful manner. We discussed various approaches to managing the project, and I suggested that we establish clear expectations and regular communication to ensure that everyone was on the same page."
Result: "As a result, the project manager and I were able to find common ground and implement a new project management strategy. This improved our working relationship, and our team successfully completed the project on schedule. From this experience, I learned the importance of open communication and seeking compromise when dealing with difficult coworkers."
Related: How to Prepare for an Internal Promotion Interview
Tips for Answering Difficult Coworker Interview Questions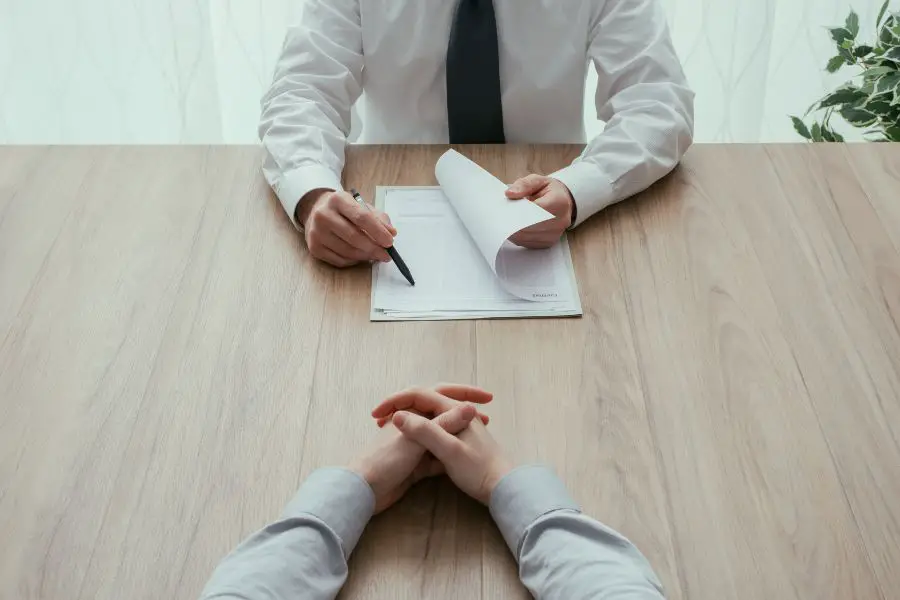 1. Stay Professional
When answering interview questions about difficult coworkers, remember to remain professional and avoid speaking negatively about your past colleagues. Focus on the situation and your actions rather than personalizing the conflict.
2. Show Emotional Intelligence
Demonstrate your emotional intelligence by highlighting your ability to empathize with others, understand different perspectives, and manage your own emotions in challenging situations.
3. Use Specific Examples
Provide specific examples of how you have dealt with difficult coworkers in the past, as this will help the interviewer understand your approach to conflict resolution.
4. Highlight Your Conflict Resolution Skills
Show your ability to handle conflict by discussing the steps you took to resolve the issue and reach a positive outcome.
While it's important to be honest when answering difficult coworker interview questions, avoid oversharing or providing too much personal information. Focus on the key points of the situation and keep the conversation professional.
6. Keep the Focus on Yourself
Ensure that your answer highlights your own actions and skills rather than focusing on the difficult coworker's behavior. This will help you demonstrate your ability to handle conflict and work effectively with others.
7. Emphasize What You Learned
Discuss any lessons you learned from the experience, such as the importance of communication, empathy, or adaptability. This shows the interviewer that you're able to grow and learn from challenging situations.
Related: How To Deal With Difficult Employees as a New Manager
Other Common Interview Questions About Conflict
In addition to questions about difficult coworkers, you may be asked about other workplace conflicts during your job interview. Here are a few examples of common interview questions related to conflict and some tips for answering them:
1. How do you handle conflict with a manager?
When answering this question, emphasize your ability to maintain a professional relationship with your manager, even when disagreements arise. Discuss how you would approach the situation respectfully, actively listen to their perspective, and work together to find a solution.
2. Tell me about a time when you had to work closely with someone whose opinions or ideas were different from yours.
Focus on the importance of understanding different opinions and finding common ground. Explain how you actively listened to the other person's ideas, considered their perspective, and worked collaboratively to find a solution that benefited the team or project. Highlight your ability to be flexible and adapt to different viewpoints.
3. Describe a situation where you had to deal with a difficult customer or client.
In this case, emphasize your customer service skills and ability to remain calm and professional under pressure. Describe how you listened to the customer's concerns, empathized with their situation, and took appropriate action to resolve the issue.
4. How do you handle conflict within a team?
Discuss your approach to fostering open communication, promoting collaboration, and addressing issues promptly. Explain how you would work to create an inclusive and supportive environment where team members feel comfortable discussing their concerns and resolving conflicts together.
Related: Interview Questions for Internal Promotions
Conclusion
Preparing for interview questions about difficult coworkers and conflict resolution is essential for demonstrating your ability to work effectively in a professional environment. By using the STAR method, providing specific examples, and emphasizing your emotional intelligence and conflict resolution skills, you'll be better equipped to handle a difficult coworker interview question and leave a positive impression on your interviewer. Remember to stay focused on your actions and growth, and be ready to showcase your ability to work well with others in challenging situations.