Disclaimer: We sometimes use affiliate links in our content. For more information, visit our Disclaimer Page. 
Navigating the workplace can be challenging, especially when encountering a difficult coworker. This comprehensive guide will explore various strategies for dealing with difficult coworkers and creating a positive work environment.
Identifying a Difficult Coworker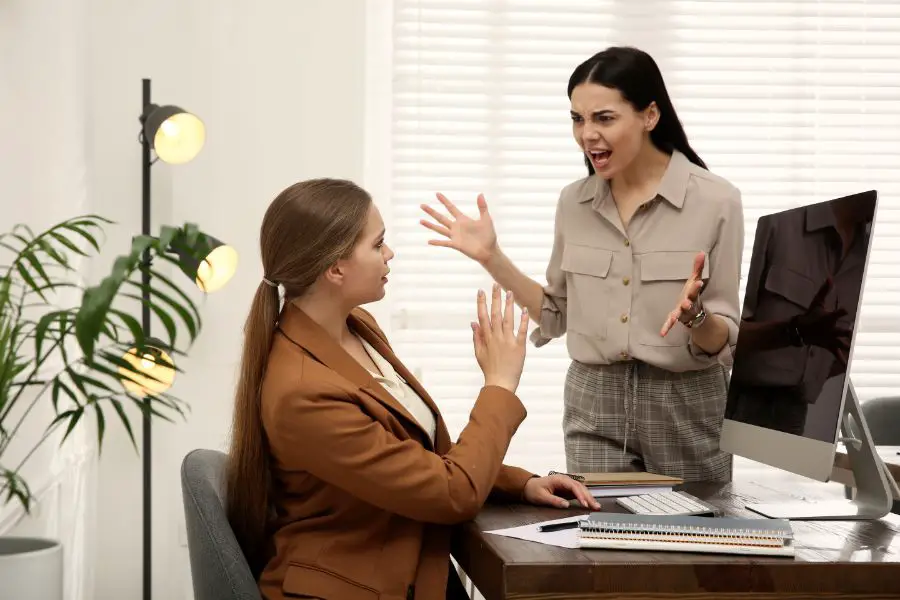 Recognizing the Signs
A difficult coworker can take many forms. They may be a know-it-all, constantly interrupting and undermining your ideas, or a cold shoulder type, giving you the silent treatment and making it difficult to collaborate. It's essential to recognize the signs of a difficult coworker so you can develop appropriate coping mechanisms.
Personal Issues and Work-Life
It's essential to consider the possibility that a difficult coworker may be experiencing personal issues affecting their work life. In these cases, being empathetic and understanding can help improve your working relationship with them.
Objectively Evaluate Their Behavior
Before labeling someone as a difficult coworker, take a step back and objectively evaluate their behavior. Are they truly causing problems, or is it possible that your own behavior or expectations might be contributing to the issue?
Related: Examples of Difficult Work Situations
Effective Communication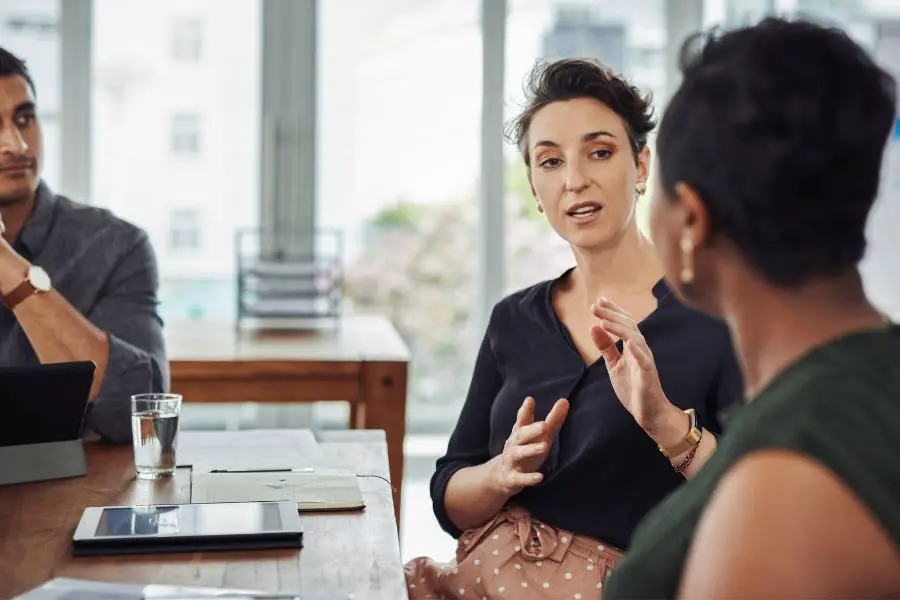 Speak Up
If you feel a coworker's behavior is negatively impacting your work, it's essential to speak up. Approach the person privately and discuss your concerns in a calm and professional manner.
Talk It Out
Engaging in open and honest communication can help resolve conflicts with difficult coworkers. By talking things through, you can gain a better understanding of their perspective and find common ground.
Avoid Drama
When discussing issues with a difficult coworker, stay focused on the actual work and avoid getting caught up in office gossip or personal drama. This will help keep the conversation productive and focused on finding a solution.
Related: How To Deal With Difficult Employees as a New Manager
Building Positive Relationships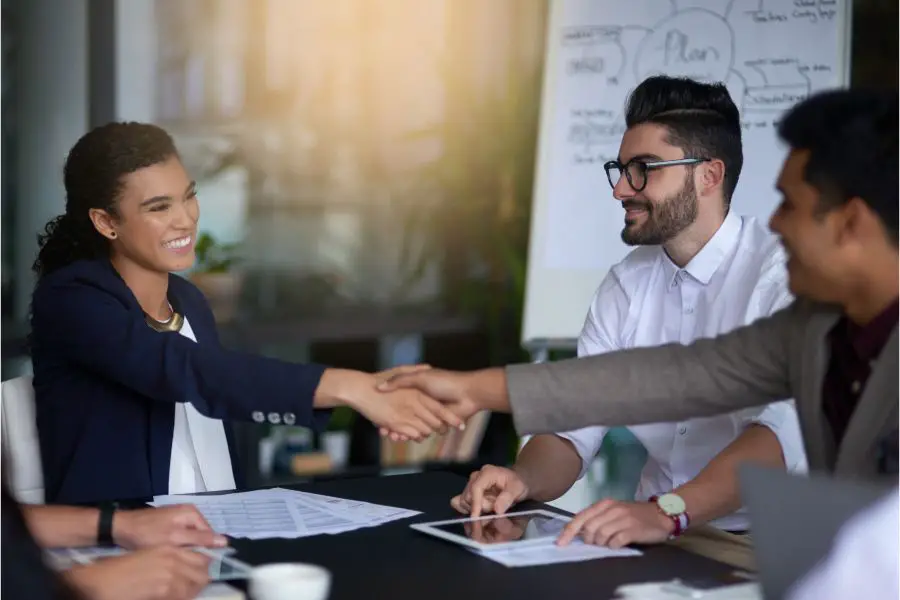 Establishing Trust
Developing trust with a difficult coworker can help improve your working relationship. You can create a positive relationship based on mutual respect by demonstrating reliability and showing genuine interest in their ideas.
Maintain Open Lines of Communication
Keeping lines of communication open is vital for working with difficult coworkers. Regularly check in with them to discuss work progress and share updates, demonstrating your commitment to collaboration and teamwork.
Focus on Common Goals
When dealing with a difficult co-worker, try to find common ground by focusing on shared objectives. Working together to achieve team goals can help improve your working relationship and create a more harmonious work environment.
Related: Examples of Positive Feedback for Employees
Handling Conflict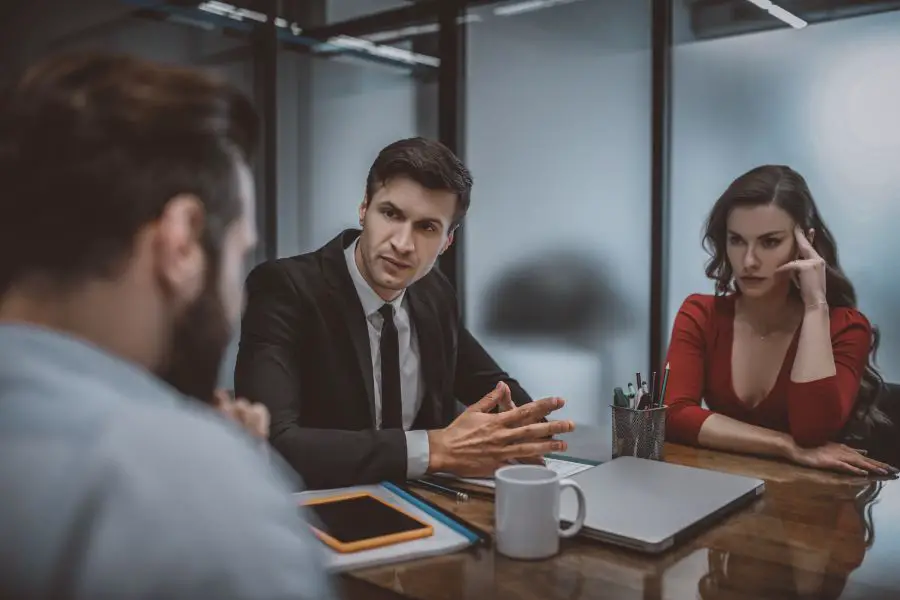 Stay Calm and Composed
When handling conflict with a difficult coworker, it's essential to remain calm and composed. Avoid becoming defensive or aggressive, as this will only escalate the situation.
Seek a Win-Win Solution
When resolving conflicts, aim to find a solution that benefits both parties. By working together to find the best solution, you can maintain a positive working relationship and reduce future conflicts.
Involve Your Manager or Supervisor
If conflicts persist and you cannot resolve them independently, consider involving your manager or supervisor in the discussion. They can provide guidance and support in addressing the situation.
Related: How To Deal With Hostile Coworkers
Establishing Boundaries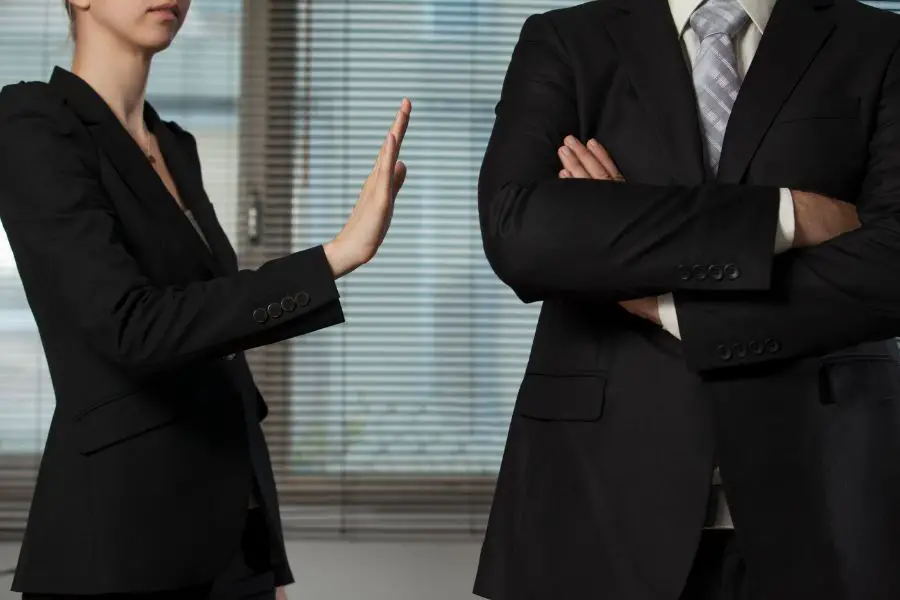 Set Limits on Interaction
Sometimes, the best way to deal with a difficult coworker is to limit your interaction with them. By focusing on your own work and engaging with a difficult co-worker in small doses, you can minimize the impact of their behavior on your work life.
Prioritize Your Own Work
When dealing with difficult coworkers, it's essential to prioritize your own work and avoid getting pulled into unnecessary conflicts. By staying focused on your tasks and goals, you can ensure that your performance remains strong, despite any challenges the difficult co-worker presents.
Define Expectations
Establish clear expectations for your working relationship with the difficult coworker. You can create a more structured and harmonious work environment by outlining your needs and boundaries.
Seeking Support
Reach Out to Colleagues
When dealing with a difficult coworker, seeking support from your other coworkers can be helpful. Share your concerns and ask for advice on how to handle the situation. They may have encountered similar issues and can offer valuable insights.
Consult Your Human Resources Department
If the situation with the difficult coworker becomes unbearable, consider reaching out to your human resources department. They can provide guidance on how to address the issue and ensure that the workplace remains a positive and respectful environment for all employees.
Consider Professional Assistance
In some cases, it may be helpful to seek the guidance of a career coach or counselor. They can provide support and strategies for dealing with difficult coworkers and improving your overall work experience.
Taking Care of Yourself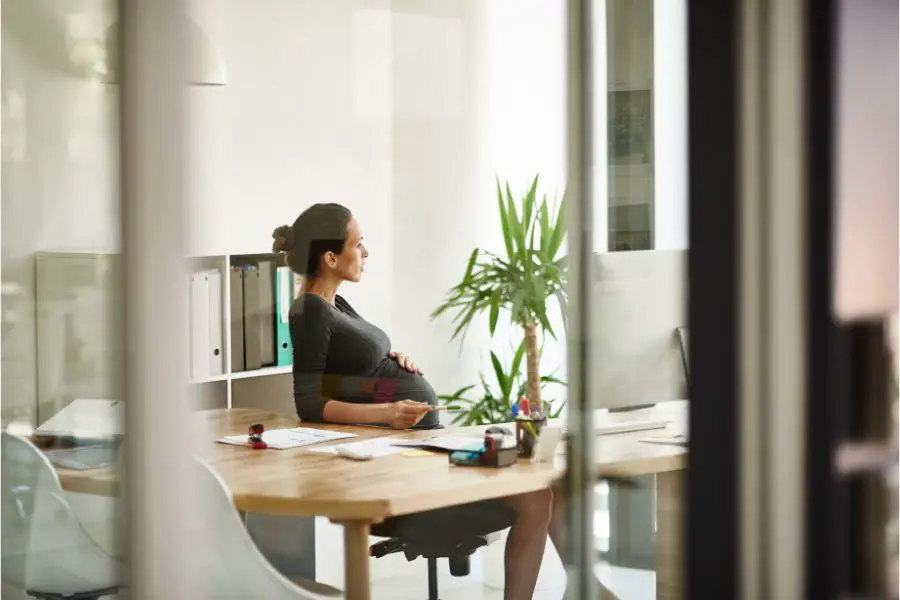 Self-Reflection
Take the time to reflect on your own behavior and consider how it may be contributing to the situation. By examining your actions and reactions, you can identify areas for improvement and work towards creating a more positive work environment.
Develop Coping Mechanisms
Developing healthy coping mechanisms can help you manage stress and maintain your well-being when dealing with difficult coworkers. Engage in activities that help you relax and recharge, such as exercise, meditation, or hobbies that bring you joy.
Separate Work from Personal Life
It's essential to maintain a healthy work-life balance when dealing with difficult coworkers. Ensure that you don't bring work-related stress into your personal life. Set boundaries between your professional and personal life, and make time for activities that help you unwind and disconnect from work.
Knowing When to Move On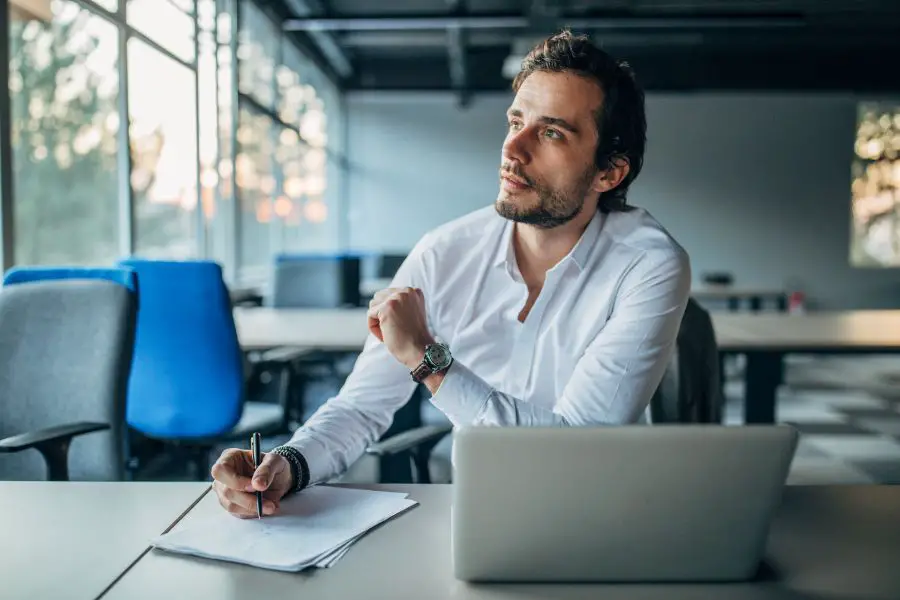 Evaluating the Impact on Your Career
If your efforts to deal with a difficult coworker are unsuccessful, it's important to consider the impact on your career. If the situation hinders your growth or affects your job satisfaction, it may be time to explore other opportunities.
Assessing the Company Culture
Sometimes, a difficult coworker may be a symptom of a more significant issue within the company culture. If you find that the company values or environment are not aligned with your own, it may be time to consider a change.
Putting Your Well-being First
Your mental and emotional well-being should always be a priority. If dealing with a difficult coworker is taking a significant toll on your health and happiness, putting yourself first and considering your options is essential.
Related: How to Handle a Difficult Coworker Interview Question
Conclusion
Learning how to handle a difficult coworker is an invaluable skill in today's workplace. You can navigate challenging situations and maintain a positive work environment by using effective communication, setting boundaries, seeking support, and taking care of yourself. Remember, it's essential to stay positive, focus on your work, and, if necessary, know when it's time to move on. With the right strategies in place, you can overcome the challenges posed by difficult coworkers and continue to thrive in your career.