Disclaimer: We sometimes use affiliate links in our content. For more information, visit our Disclaimer Page. 
Throughout history, countless leaders have risen to power and left their mark on the world. Some achieved greatness through conquests, others fought for freedom and equality, while some brought about innovation that reshaped civilization.
In this blog post, we'll explore the lives of famous world leaders whose contributions have shaped our past and continue to influence our present. From ancient rulers like Hammurabi to modern-day icons such as Nelson Mandela, let's take a captivating journey through time to discover these inspiring figures who changed the course of history.
Key Takeaways
World leaders hold significant power and influence, often as the head of a nation or organization. They possess exceptional leadership qualities such as courage, resilience, effective communication skills, and strategic vision.
Hammurabi, Emperor Qin Shi Huang, Hatshepsut, Cyrus the Great, Alexander the Great, Julius Caesar, and Charlemagne are all examples of famous world leaders who left a lasting impact on history through their military conquests, cultural achievements or civil rights movements.
These influential figures had diverse backgrounds and leadership styles but shared qualities that made them successful as leaders; they navigated complex political landscapes with skillful diplomacy while making critical decisions that transformed their societies for generations to come.
By studying these remarkable stories of famous world leaders across different periods in history we can gain valuable insights into how they achieved great accomplishments despite encountering obstacles along the way – inspiring others to follow in their footsteps towards transformative change.
Defining World Leaders
World leaders are individuals who hold a significant position of power and influence, often as the head of a nation or organization. These remarkable figures have demonstrated exceptional leadership qualities in their respective domains by implementing transformative policies, guiding societal progress, and inspiring millions with their vision for change.
Examples of such influential world leaders include George Washington, the first President of the United States; Mahatma Gandhi, an Indian civil rights activist who led India to independence through nonviolent civil disobedience; and Nelson Mandela, South Africa's first black president who fought tirelessly against apartheid.
World leaders can be kings and queens like Queen Elizabeth I or democratically elected presidents like Franklin D. Roosevelt. They may rule empires like Cyrus the Great or ignite revolutions as Vladimir Lenin did in Russia's 1917 revolution.
Ancient World Leaders Who Changed History
Throughout the ancient world, there were remarkable leaders whose actions and decisions had a profound and enduring impact on history. Let us explore the remarkable journeys of some of these eminent figures:
Hammurabi, First King Of Babylon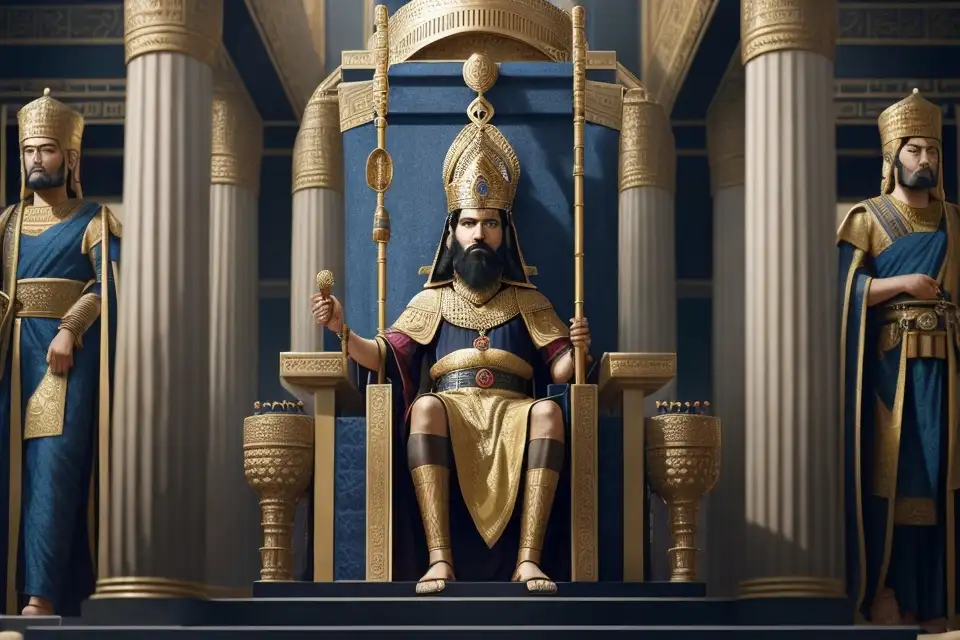 Hammurabi, the first king of Babylon, ascended to the throne in 1792 BCE and made an indelible mark on history as one of the most influential ancient world leaders.
As a visionary leader, he pursued ambitious goals for his empire by implementing economic reforms and expanding its territories through strategic alliances with neighboring kingdoms.
Among his many accomplishments was creating one of the oldest written legal codes in existence: Hammurabi's Code.
During his reign, Hammurabi transformed Babylon into a thriving metropolis, earning him respect among kings and rulers globally.
Emperor Qin Shi Huang, First Emperor Of A Unified China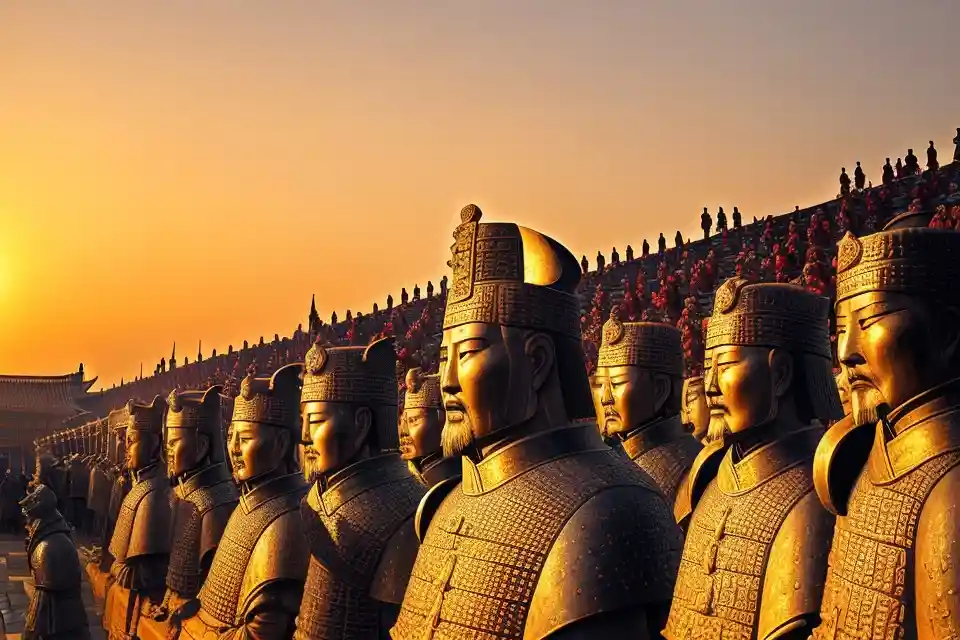 Emperor Qin Shi Huang made a lasting impact on Chinese history as the first emperor of a unified China, ruling from 221 BC until his death in 210 BC. His rule marked a significant turning point for the nation, as he is credited with unifying the Chinese states and establishing a common currency and standardized writing style.
However, Qin Shi Huang's reign was not without controversy. He heavily persecuted scholars and ordered the burning of books, which resulted in a substantial loss of valuable knowledge and artifacts.
In pursuit of immortality, Emperor Qin Shi Huang commissioned an army composed entirely out of terracotta clay sculptures designed to protect him after his passing into another life; today known as The Terracotta Army.
Hatshepsut, Egyptian Pharaoh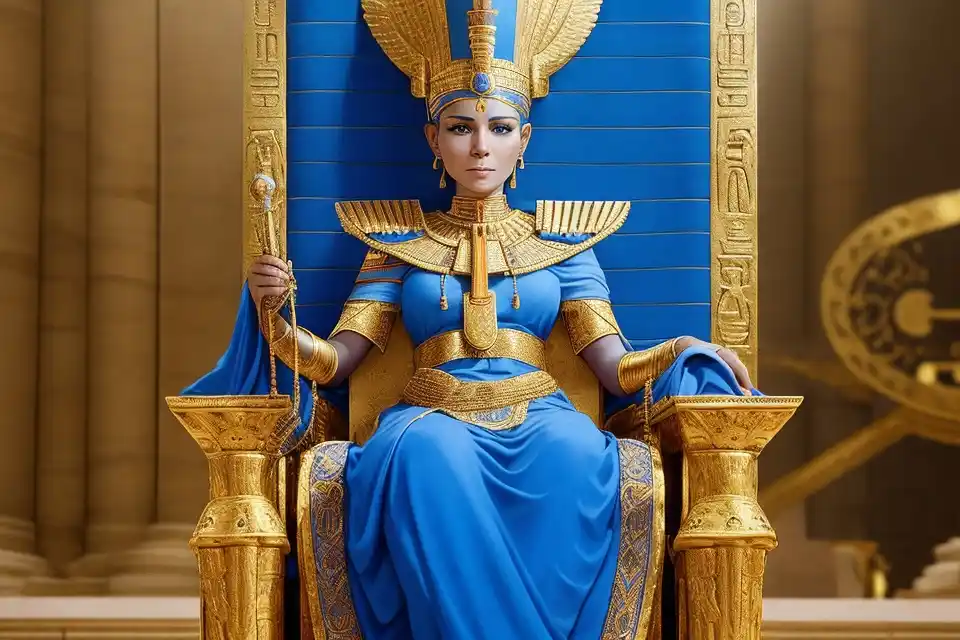 Hatshepsut was a prominent ancient Egyptian pharaoh who ruled from 1479 to 1458 BCE. She is renowned for her impressive building projects and military campaigns, which helped expand Egypt's wealth and influence during her reign.
As the second female pharaoh in Egyptian history, Hatshepsut faced significant opposition but managed to assert her authority through successful expeditions to foreign lands such as Punt.
Despite facing resistance from conservative factions within Egyptian society and even members of her own family, Hatshepsut commissioned numerous monuments and buildings that still stand today, including the famous Deir el-Bahri mortuary temple.
Her reign was marked by prosperity and peace, which enabled cultural developments such as art, literature, and architecture to flourish.
In modern times, Hatshepsut continues to be celebrated as a pioneering female leader who overcame societal prejudices to leave behind a legacy of power and progress.
Cyrus The Great, Founder Of The Achaemenid Empire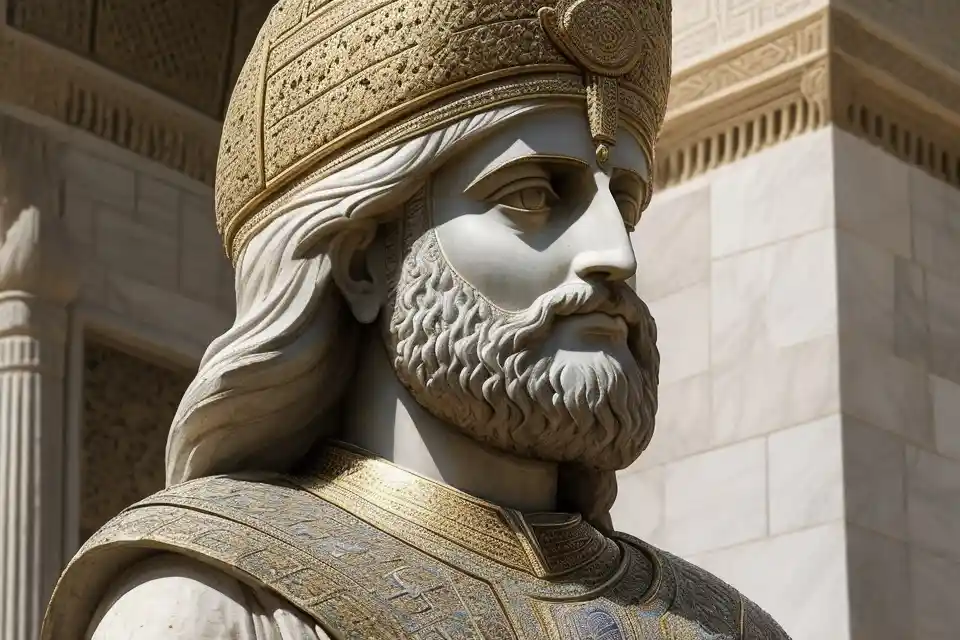 Cyrus the Great was a remarkable leader who founded the Achaemenid Empire, one of the largest empires in ancient history. He is admired for his military prowess and his respect for cultural diversity and religious freedom.
Cyrus was known for respecting local customs and beliefs when he conquered new territories, which made him popular with his subjects.
Cyrus's leadership style emphasized fairness, justice, and equality; he implemented policies that benefited people's lives within his empire. For example, he abolished forced labor and encouraged religious tolerance in order to foster a sense of harmony among diverse populations under his control.
Today Cyrus is regarded as an influential world leader who introduced many significant ideas during his reign. The concept of human rights was first introduced by him along with his focus on promoting religious freedom across cultures; it laid down a precedent followed by many leaders after him.
Alexander The Great, King Of Macedonia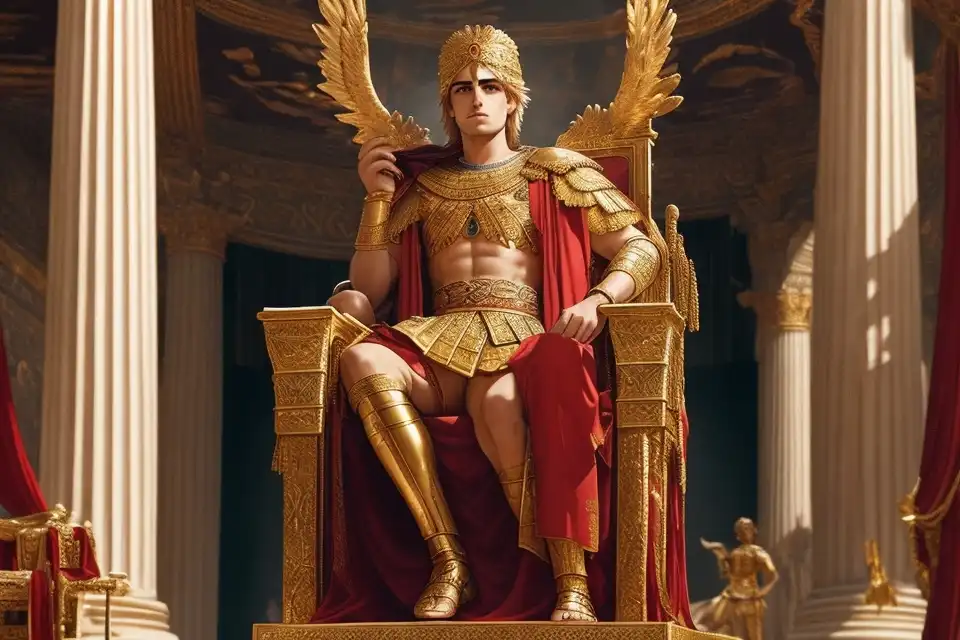 Alexander the Great was a legendary ancient world leader who conquered much of Europe, Asia, and Africa. Born in 356 BC to King Philip II of Macedon and Queen Olympia, Alexander had a deep passion for learning from an early age.
He was tutored by none other than the famous philosopher Aristotle himself.
As king, Alexander led his armies on many conquests, amassing an empire that spanned three continents. He was known for his strategic thinking and ability to outsmart even the most formidable foes.
Although controversial due to his suppression of Greek uprisings and adoption of Persian customs and dress, Alexander's legacy lived on long after his death at just 32 years old.
His vast vision of creating a unified empire that would transcend all borders has continued to inspire leaders throughout history.
Julius Caesar, Roman Dictator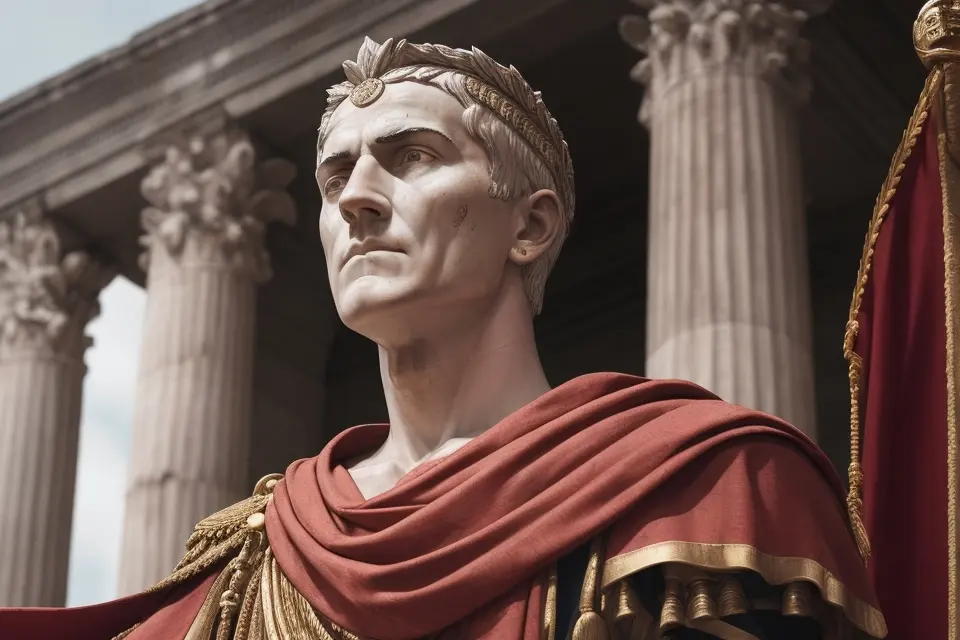 Julius Caesar was a Roman general and politician who played a crucial role in transforming the Roman Republic into an empire. As a military leader, he expanded Rome's territories through conquest and introduced new land reforms that granted citizenship to diverse residents.
Despite his short reign as a dictator, Julius Caesar has had a lasting impact on history. His legacy continues to inspire political leaders today, with many comparing him to other influential figures such as Napoleon Bonaparte.
Furthermore, Caesar's adopted son Octavian went on to become the first emperor of Rome under the name Augustus, solidifying the transition from republic to empire that Julius Caesar had set in motion.
Influential Leaders In The Middle Ages
The Middle Ages witnessed the rise of several influential leaders who shaped the course of history. Here are a few notable figures:
Charlemagne, King Of The Franks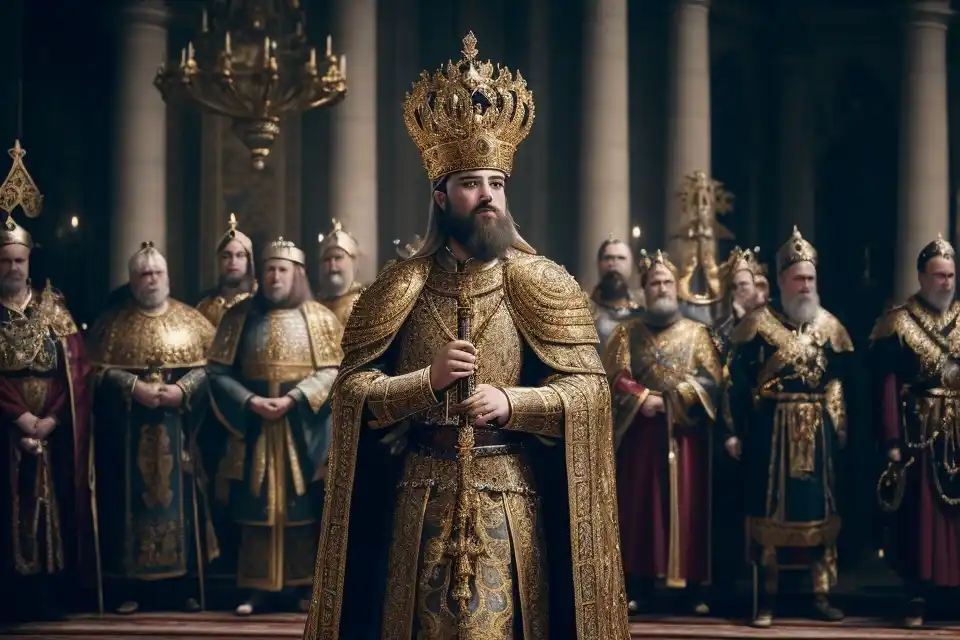 Charlemagne, also known as Charles the Great, was a powerful leader of the Franks during the Middle Ages. He ruled from 768 to 814 and was credited with expanding his empire throughout Europe by conquering several territories.
Besides being an accomplished military leader, Charlemagne's strong belief in education and literacy is evident through his active promotion of these values in his kingdom, specifically in Aachen.
Charlemagne worked tirelessly to spread Christianity throughout his empire and enforced Christian values on conquered lands. His undying commitment to good governance backed by strong leadership skills that inspired loyalty even among rival groups eventually led to his being crowned as the first Holy Roman Emperor in 800 AD at Rome's St Peter's Basilica by Pope Leo III.
William The Conqueror, First Norman King Of England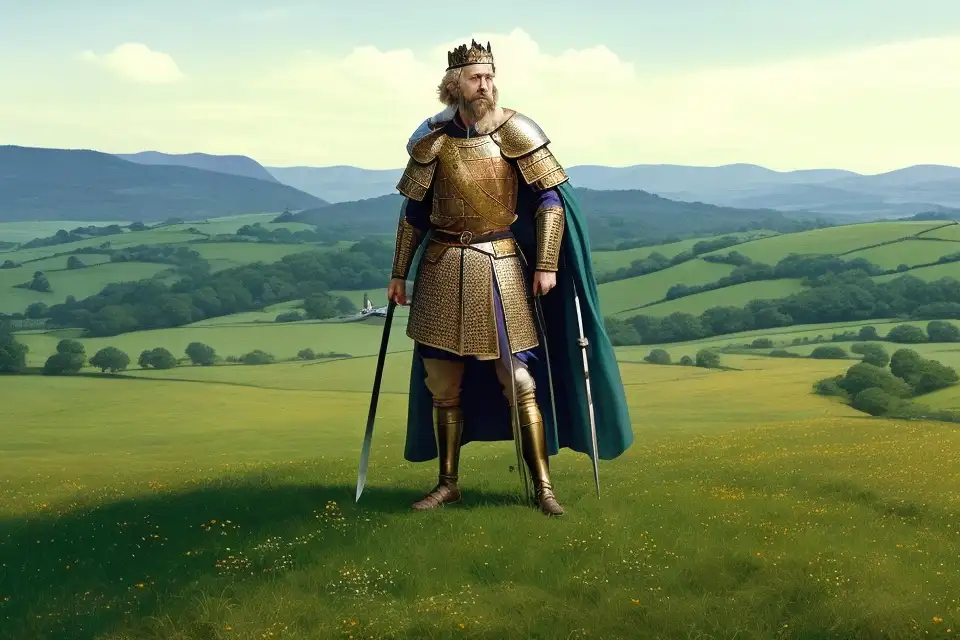 William the Conqueror was a pivotal figure in English history, being the first Norman King of England who invaded and defeated King Harold II in 1066. Despite being known for his sheer brutality and ruthlessness, William brought about many changes to English society, including introducing Feudalism and creating the Domesday Book.
Aside from his military achievements, William was regarded as a devoted Christian leader who built several cathedrals and churches across England during his reign.
His leadership style enabled him to solidify power by blending elements of both Anglo-Saxon and Norman cultures.
Today, William is remembered as one of the most famous world leaders in history – known not only for his conquests but also for leaving an indelible mark on English culture that has continued into modern times.
Genghis Khan, Founder Of The Mongol Empire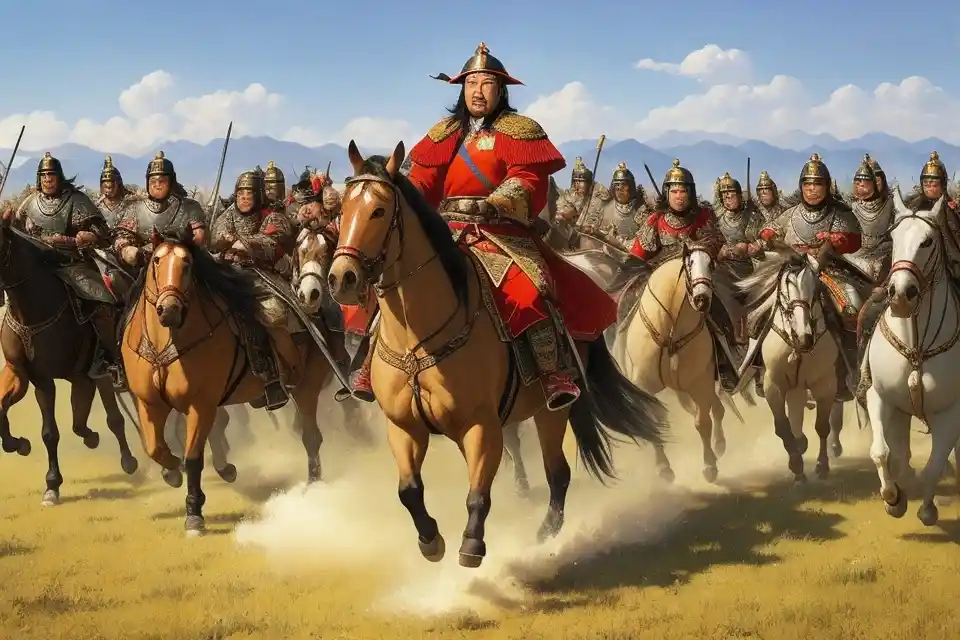 Genghis Khan is one of the most famous world leaders in history. He was a fierce warrior and military strategist who founded the largest contiguous empire ever recorded – The Mongol Empire.
Genghis Khan's leadership was characterized by his military tactics, which included using horsemen and archers to devastating effect on the battlefield. He introduced new laws and governance systems that helped him unite many tribes under his leadership.
Today, Genghis Khan's impact continues to be felt throughout Central Asian culture, as well as in world history more broadly due to his significant influence on geopolitics in Europe and Asia.
Joan Of Arc, Patron Saint Of France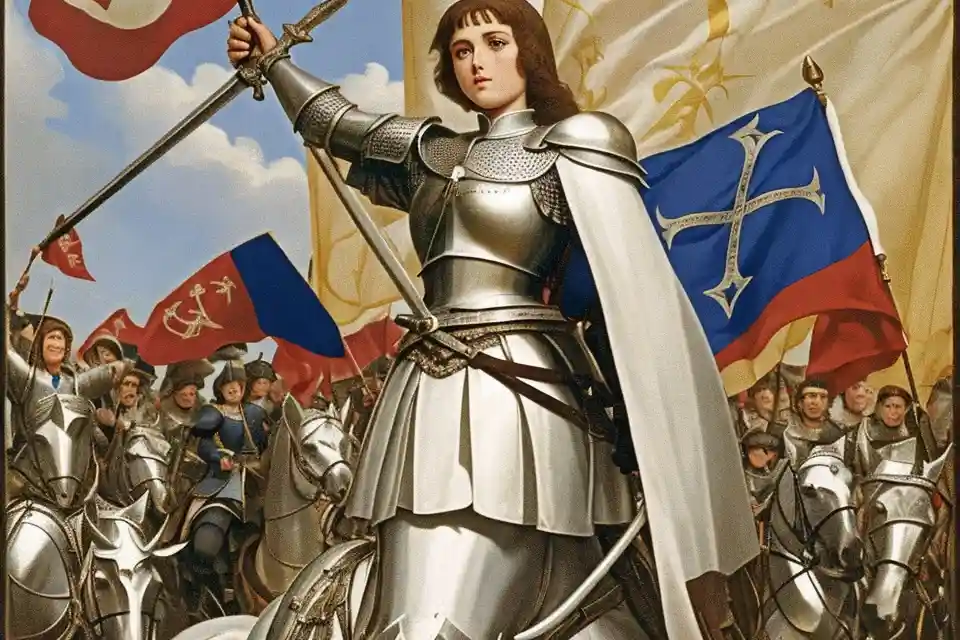 Joan of Arc is one of the most famous world leaders in history, renowned for her bravery and resilience. Born to a peasant family in Domrémy, France, she began hearing divine voices at the age of 13, which she interpreted as a call to action.
Despite facing opposition and skepticism from those around her, Joan remained steadfast in her faith and belief in her mission to help drive the English out of France and crown the French king.
At only 17 years old, Joan led French troops into battle against English forces during the Hundred Years' War. Her victories helped turn the tide of the war in favor of France.
However, she was later captured by the English and burned at the stake for breaking stereotypes by dressing as a man and leading an army as a woman. Despite this tragic fate, Joan was declared a martyr and saint by the Catholic Church for her unwavering courage and determination.
Saladin, Sultan Of Egypt And Syria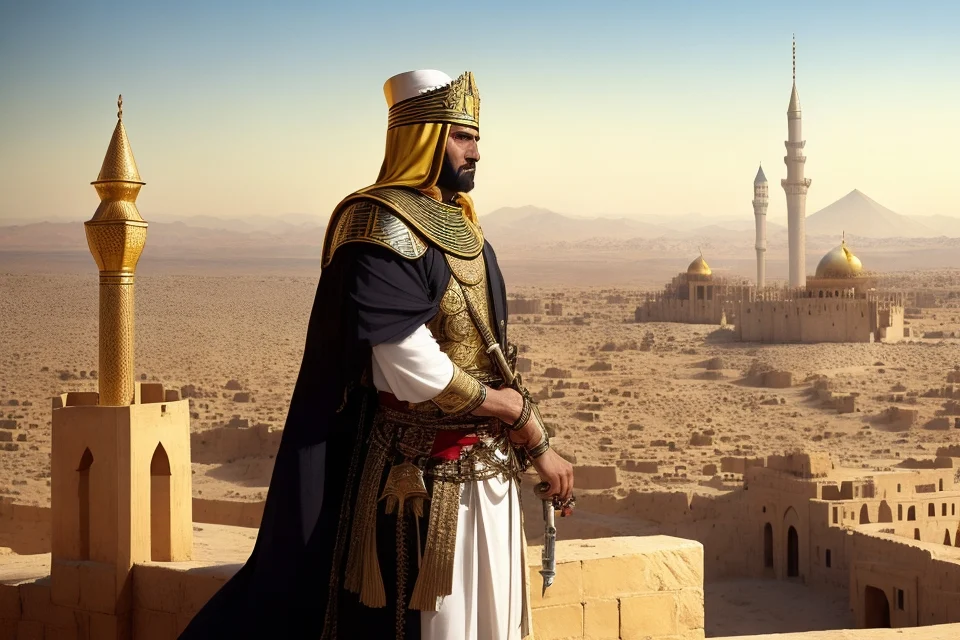 Saladin was a revered Muslim leader who ruled over Egypt and Syria during the Middle Ages. He is often considered one of the greatest leaders in Islamic history, known for his military prowess as well as his chivalry and respect towards his enemies.
Apart from being an exceptional military strategist and commander, Saladin was also a patron of arts, literature, science, and culture. He promoted learning throughout his empire and established institutions that nurtured intellectual growth.
His campaigns had a far-reaching impact on politics and social conditions across the Middle East.
Pope Urban II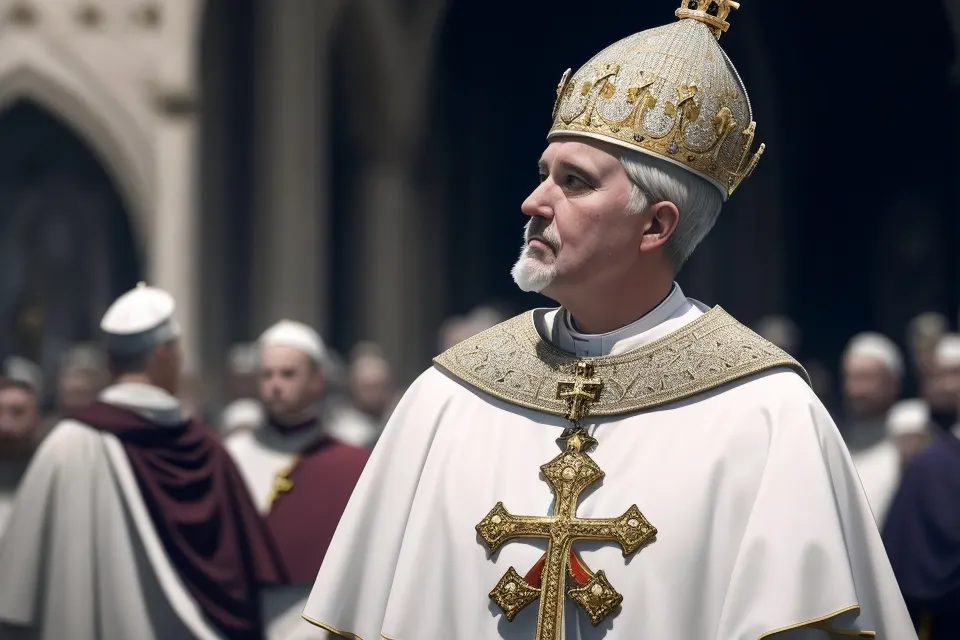 Pope Urban II was one of the most influential leaders in the Middle Ages. As a key figure in the Catholic Church, he is known for his role in calling for the First Crusade in 1095.
Pope Urban II's powerful speeches and leadership skills were instrumental in rallying support for the Crusades, which sought to recapture Jerusalem from Muslim control.
Although some criticize Pope Urban II's role in launching violent campaigns during the Crusades, many regard him as a heroic figure who fought bravely for his beliefs. He had strong relationships with other influential leaders of his time, particularly with Robert Guiscard, a Norman nobleman who helped him push forward many of his campaigns.
Pioneers Of The Modern World
The modern world owes much to the remarkable individuals who spearheaded transformative changes and shaped the course of history. Among them are:
George Washington, First President Of The United States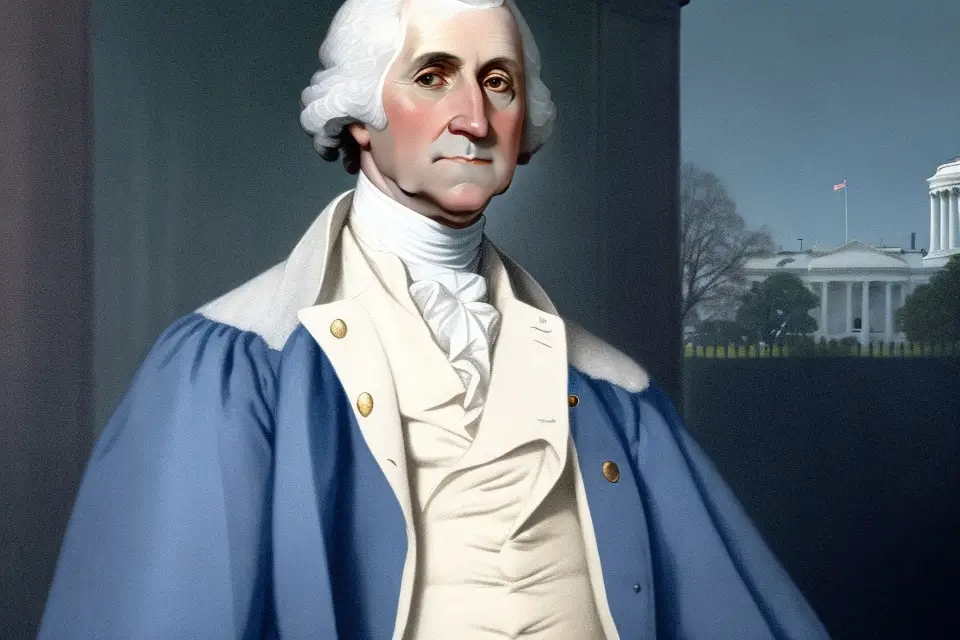 George Washington was a military leader, statesman, and the first president of the United States. He played a crucial role in the American Revolution and helped establish the country as an independent nation.
Washington's leadership qualities were rooted in his integrity, courage, and determination.
In addition to his political career, Washington was also a successful landowner and businessman. He innovated in agriculture and land management, leaving behind a legacy that paved the way for future generations.
His image appears on several US coins and stamps as he is considered one of America's Founding Fathers.
Napoleon Bonaparte, Emperor Of France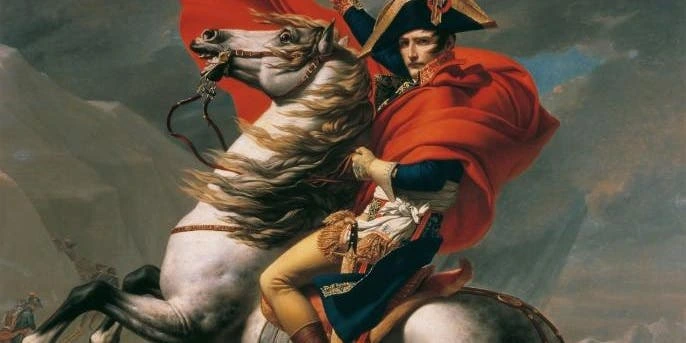 Napoleon Bonaparte was one of the most famous world leaders in history, serving as Emperor of France from 1804 to 1815. He is best known for his military conquests and campaigns across Europe, which earned him both fame and notoriety.
In addition to his military prowess, Napoleon also implemented several reforms within France that had a lasting impact on French society. His most notable achievement was the Napoleonic Code, which streamlined French law and centralized government power.
However, despite these achievements, Napoleon's reign was marked by conflict both domestically and internationally. His authoritarian tendencies led to widespread suppression of civil liberties and dissenting voices.
Abraham Lincoln, U.S. President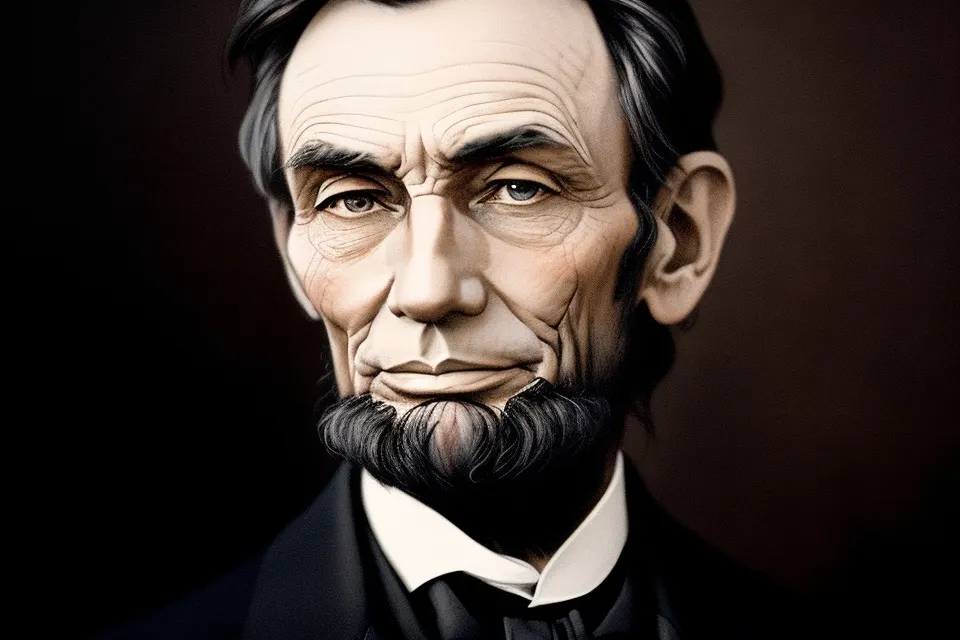 Abraham Lincoln was the 16th President of the United States and is considered one of the most significant figures in American history. As a pioneer of modern world leaders, he advocated for democracy, liberty, and equal rights for all citizens.
Lincoln was known for his exceptional leadership qualities; he was a master communicator who used his words to inspire and galvanize people into action. His famous Gettysburg Address is still revered today as one of America's greatest speeches.
Despite his short presidency from 1861-1865, Abraham Lincoln made an indelible mark on American history.
Queen Victoria, Queen Of England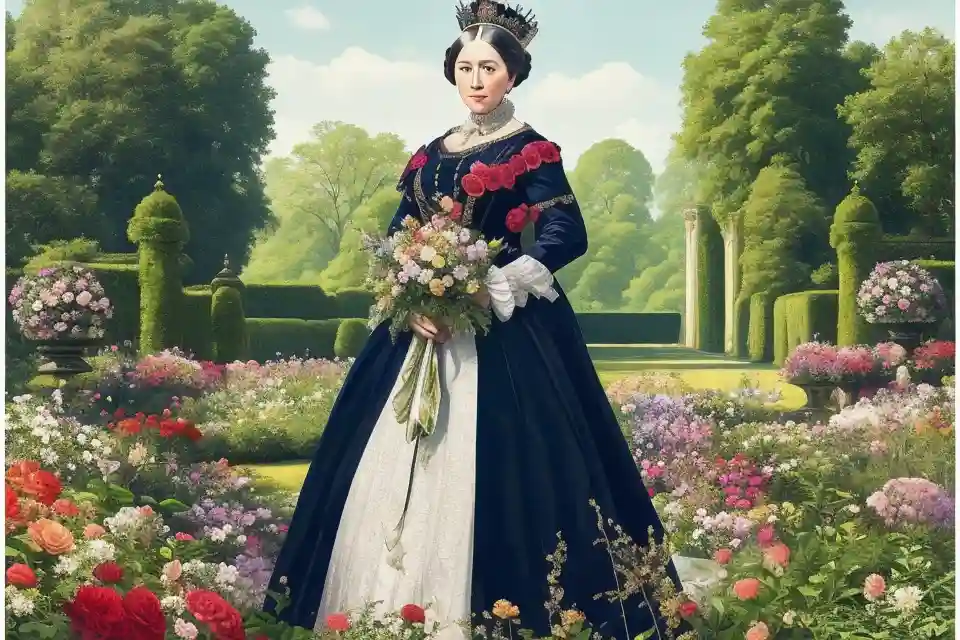 Queen Victoria was one of the most influential world leaders of the 19th century. She reigned over the British Empire for an astonishing 63 years, from 1837 to 1901, making her one of Britain's longest-reigning monarchs.
During her reign, Queen Victoria oversaw a significant expansion of the British Empire across Africa, Asia, North America, and Oceania. Her support for science and technology led to many important developments in the fields of medicine and engineering.
Despite personal tragedies such as losing her husband Albert at a young age, Queen Victoria remained popular among her subjects thanks in part to her unrelenting drive towards progress.
Revolutionary Leaders In The 20th Century
The 20th century witnessed the emergence of visionary leaders who reshaped the world through their remarkable contributions. Here are some exemplars:
Mahatma Gandhi, Civil Rights Activist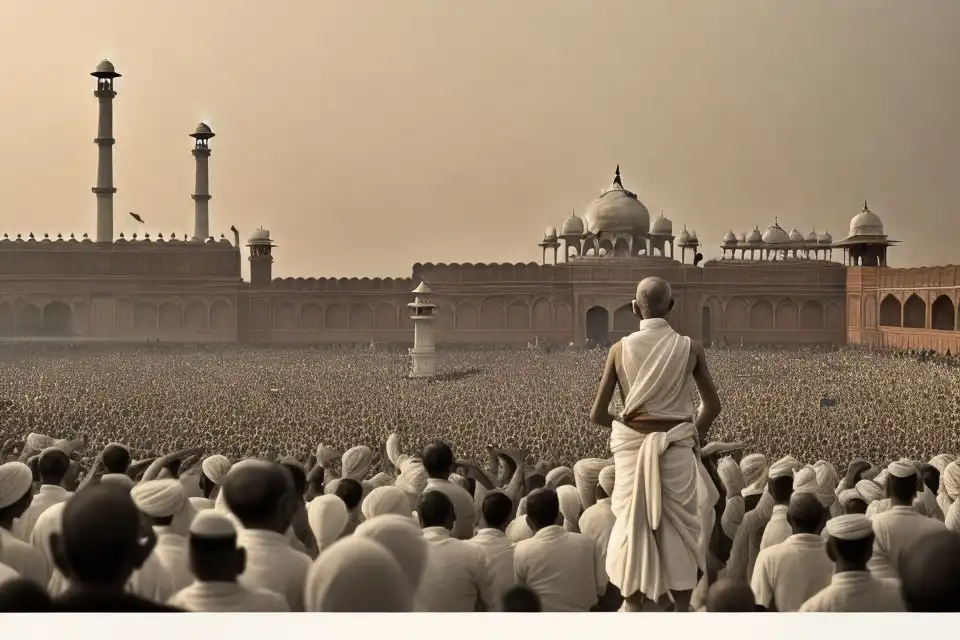 Mahatma Gandhi was a civil rights activist and political leader who played a pivotal role in India's independence movement from British colonial rule.
He is widely recognized as one of the greatest leaders of the 20th century, inspiring many other notable figures like Martin Luther King Jr.
Gandhi was a prolific writer and speaker, advocating for peace, social equality, and freedom through his writings and speeches. His philosophy of nonviolence or satyagraha became an influential tool in social justice movements worldwide.
Gandhi's legacy continues to inspire people around the world to fight for their rights peacefully.
Winston Churchill, Prime Minister Of The United Kingdom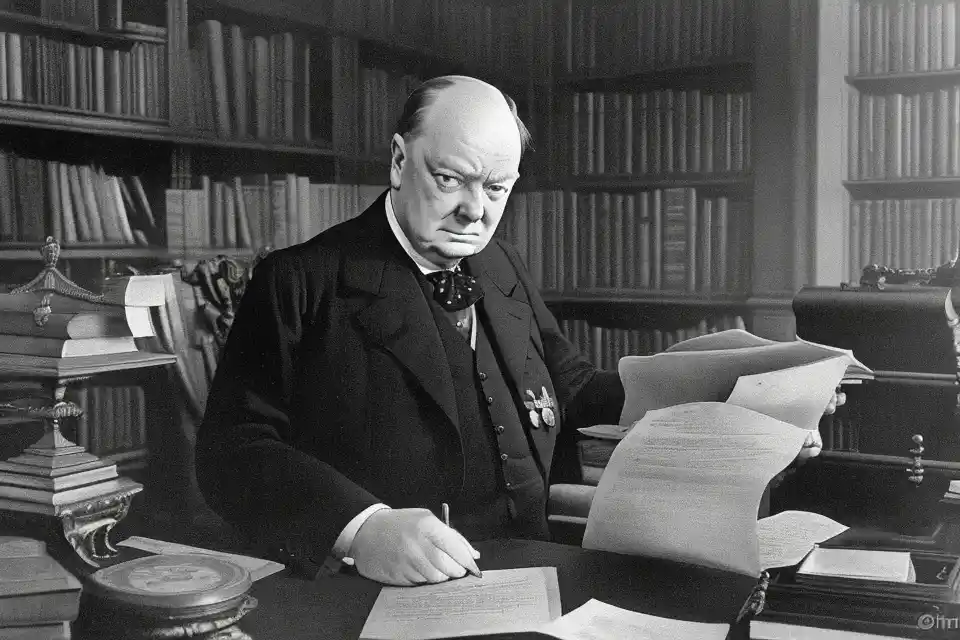 Winston Churchill was a world-renowned leader who served as the Prime Minister of the United Kingdom during World War II. He was an exceptional orator, inspiring his fellow countrymen with famous speeches that rallied them to victory against Nazi Germany.
In addition to his political career, Churchill was also an accomplished writer and painter who won a Nobel Prize in Literature for his works.
Churchill's contributions extended beyond just his leadership during WWII; he also played a significant role in strengthening ties between the US and the UK through close collaboration with President Roosevelt.
A member of the Conservative Party, Churchill served twice as Prime Minister from 1940-1945 and again from 1951-1955. Throughout both terms in office, he advocated for democracy, global cooperation, and freedom on an international level.
Franklin D. Roosevelt, U.S. President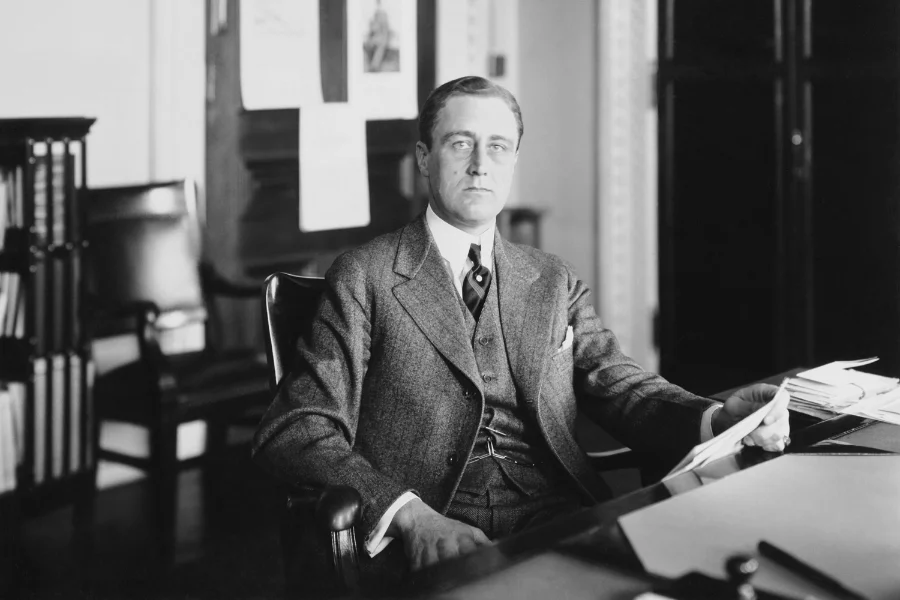 Franklin D. Roosevelt was one of the most influential leaders in American history, serving as President for a record four terms during some of the country's most challenging times.
He led the nation through both the Great Depression and World War II, implementing policies such as the New Deal programs that provided aid to struggling Americans and jumpstarted economic growth.
Despite being confined to a wheelchair due to polio, Roosevelt was known for his energetic spirit and charismatic leadership style.
Roosevelt's impact extended beyond America's borders as well. He met with world leaders such as Winston Churchill, Joseph Stalin, and Chiang Kai-shek during his presidency and played an instrumental part in establishing the United Nations.
Moreover, he staunchly believed in promoting democracy and freedom across the globe through active engagement rather than isolationism – a philosophy reflected by his famous quote "The only thing we have to fear is fear itself." Even today, Franklin D Roosevelt's legacy remains alive and well.
Nelson Mandela, the First Black President Of South Africa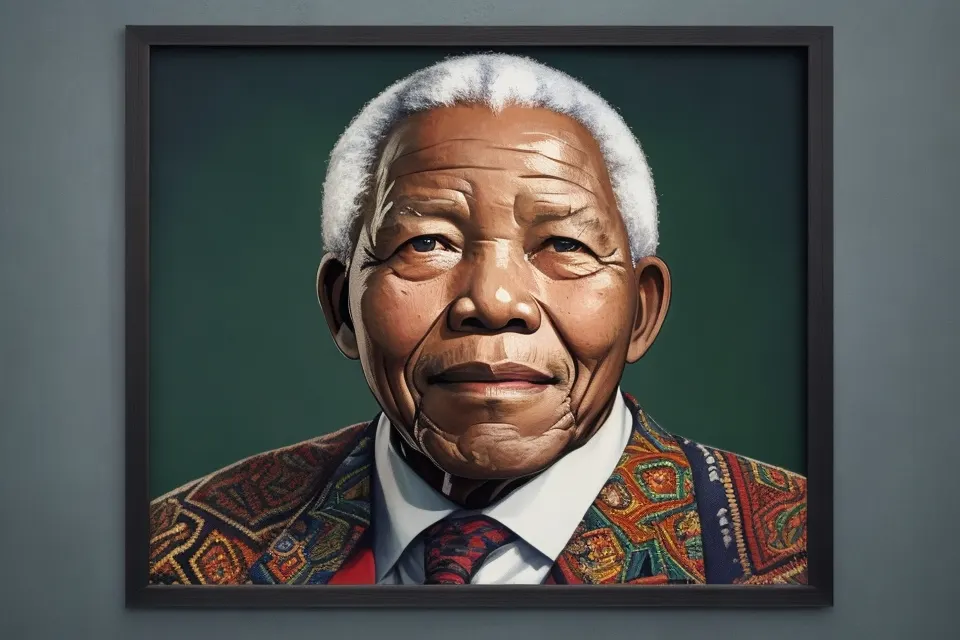 Nelson Mandela is one of the most recognized revolutionary leaders of the 20th century. He was a South African anti-apartheid activist and became the first black president of South Africa.
Mandela spent 27 years in prison for his political activism but never lost sight of his vision for equality. His resilience, courage, and perseverance were central to bringing an end to apartheid in South Africa.
In recognition of his efforts towards ending this oppressive system, he was awarded the Nobel Peace Prize in 1993.
Additional Notable Revolutionary Leaders of the 20th Century
Here are some more notable figures:
Vladimir Lenin (1870-1924): The leader of the Russian Revolution in 1917 and the first head of the Soviet Union, Lenin played a crucial role in establishing communism in Russia.
Mao Zedong (1893-1976): As the founding father of the People's Republic of China, Mao Zedong led the Chinese Communist Party and implemented radical social and economic reforms, such as the Great Leap Forward and the Cultural Revolution.
Ho Chi Minh (1890-1969): Ho Chi Minh was the leader of the Vietnamese independence movement and later became the President of North Vietnam. He played a pivotal role in the Vietnam War against French and American forces.
Fidel Castro (1926-2016): Castro was the leader of the Cuban Revolution and served as the Prime Minister and later the President of Cuba. He established a communist regime and maintained a prominent role in global politics for decades.
Che Guevara (1928-1967): An Argentine Marxist revolutionary, Guevara became a key figure in the Cuban Revolution alongside Fidel Castro. He later became an international symbol of revolution and fought for socialist causes in other countries.
Kwame Nkrumah (1909-1972): Nkrumah led Ghana to independence from British colonial rule and became the country's first Prime Minister and later the President. He was a staunch advocate for Pan-Africanism and played a significant role in the decolonization of Africa.
Jawaharlal Nehru (1889-1964): Nehru was a central figure in India's struggle for independence from British rule and served as the country's first Prime Minister. He played a key role in shaping modern India's democratic institutions and foreign policy.
Martin Luther King Jr. (1929-1968): King was an American civil rights leader who advocated for racial equality and social justice through nonviolent resistance. He played a pivotal role in the American civil rights movement and is remembered for his famous "I Have a Dream" speech.
These are just a few examples of revolutionary leaders in the 20th century, each with their unique contributions and impact on history.
Inspirational Female Leaders In History
Throughout history, there have been remarkable female leaders who have left an indelible mark on the world. Here are just a few examples:
Cleopatra VII, Queen Of Egypt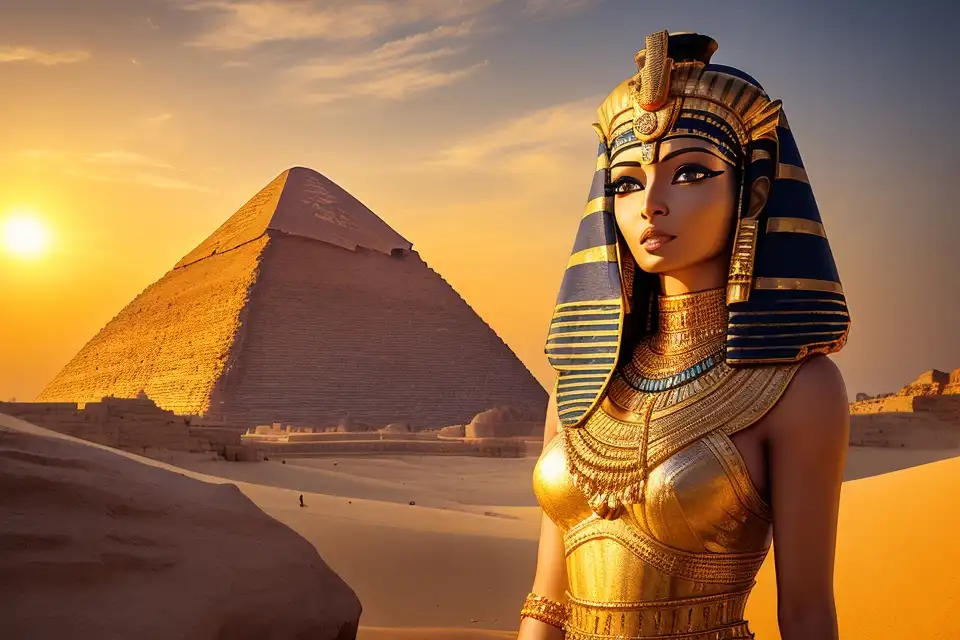 Cleopatra VII is regarded as one of the most inspiring female leaders in history. She was the last pharaoh of ancient Egypt and is known for her intelligence, beauty, and political prowess.
Despite her lavish lifestyle and acquisition of priceless treasures, Cleopatra VII was a patron of the arts who supported literature, music, and theater in Egypt. Her legacy has been impacted by rumors surrounding her romantic relationships with Julius Caesar and Mark Antony.
Ultimately defeated by the Roman Empire, Cleopatra VII allegedly committed suicide by allowing herself to be bitten by an asp (Egyptian cobra).
Wu Zetian, Empress Of China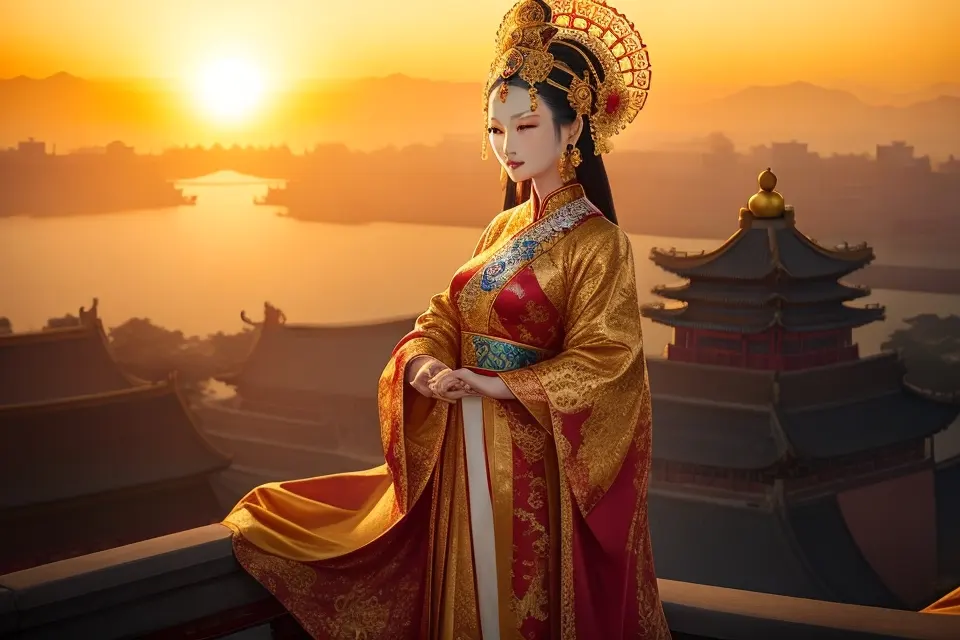 Wu Zetian, the only female emperor in Chinese history, is a remarkable figure who rose to power during the Tang Dynasty. Beginning as a low-ranking concubine, she used her intelligence and political savvy to ascend through the ranks of the imperial court.
Despite her controversial legacy, Wu was a patron of Buddhism and commissioned many famous Buddhist statues and temples. She also led successful military campaigns against Tibetans and Eastern Turks.
She played an instrumental role in paving the way for future female leaders in China by inspiring women to become more involved in politics. Her legacy remains debated by historians with some viewing her as a powerful inspirational leader while others criticize her ruthless tactics.
Elizabeth I, Queen Of England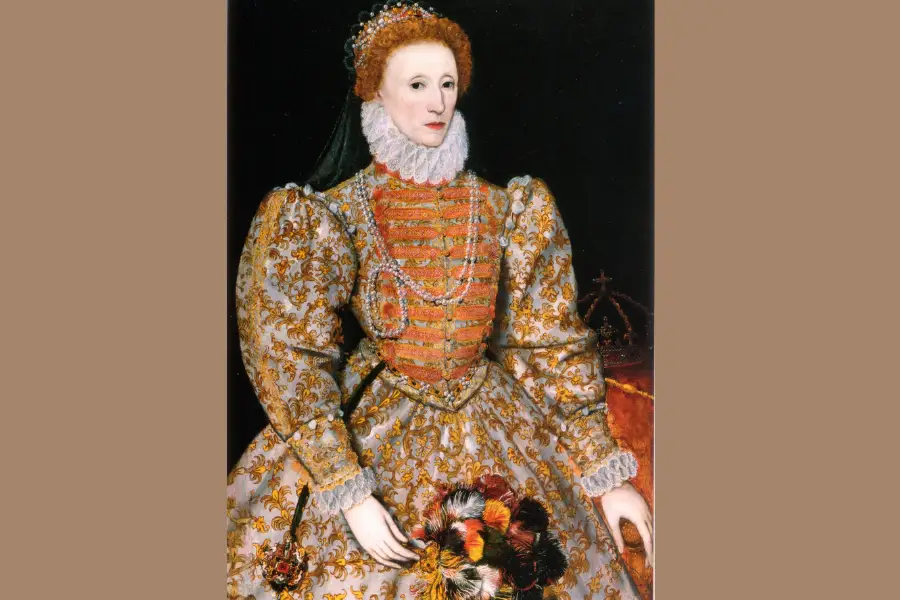 Elizabeth I was a powerful and intelligent leader who remains one of the most famous world leaders. As queen of England, Elizabeth faced numerous challenges, including religious and political conflicts within her own country and threats from abroad.
During her reign, Elizabeth established the English Protestant Church and oversaw significant cultural advancements in England. She is also known for her close relationship with advisor Sir Francis Walsingham and for being relatively tolerant during a time of religious turmoil.
Elizabeth's intelligence, political astuteness, and strength continue to inspire women in leadership today.
Catherine The Great, Empress Of Russia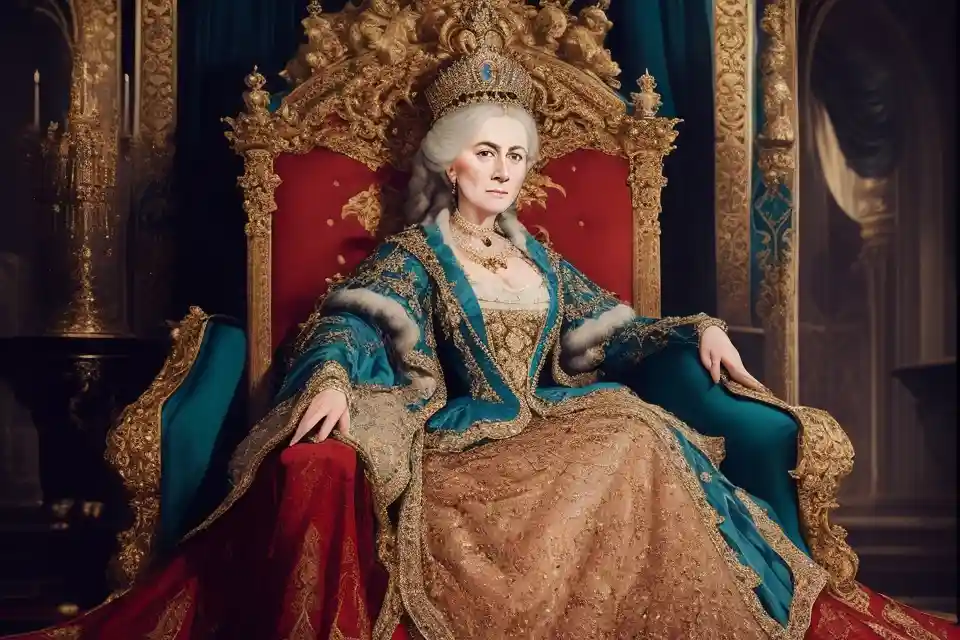 Catherine the Great was one of the most notable and influential female leaders in history. She was born in Stettin, Pomerania in 1729, and rose to power after a coup against her husband, Peter III, in 1762.
During her reign as empress of Russia, Catherine implemented significant reforms that helped shape Russia into one of the greatest European powers.
In addition to her contributions to education and healthcare, Catherine also expanded Russia's territories through conquests and diplomacy. Despite facing several challenges during her reign including rebellions such as the Pugachev Rebellion and wars such as Russo-Turkish War, she maintained correspondence with notable philosophers like Voltaire.
Lessons From Great World Leaders
Great world leaders have taught us valuable lessons such as the importance of having a clear vision and strategy, the need for resilience and adaptability in the face of challenges, effective communication with one's followers, and the courage to persevere despite obstacles.
Vision And Strategy
Great world leaders have always had a clear vision and strategy for achieving their goals. For instance, Alexander the Great's vision was to conquer the known world and spread Hellenistic culture.
He achieved this by developing a highly effective military strategy that allowed him to defeat far larger armies than his own. Similarly, William, the Conqueror's vision was to unite England under Norman rule.
Many great leaders also had visions beyond their immediate goals. For example, Queen Victoria's long reign saw her prioritize social reform and expansion of the British Empire while maintaining strict public morality standards.
Overall, it is evident that having a clear vision coupled with strategic planning has been vital in driving successful outcomes throughout history – from ancient times through today's modern era.
Resilience And Adaptability
Resilience and adaptability are two critical traits that many great world leaders throughout history possess. They demonstrate the ability to overcome challenges, learn from their experiences, and adjust their strategies accordingly.
An excellent example of resilience in leadership is seen in Hammurabi's legal code. Despite facing numerous setbacks over time, Hammurabi managed to create one of the earliest known sets of written laws.
Another inspiring story of resilience and adaptability comes from Charlemagne's educational reforms. Despite being illiterate himself, he recognized the importance of education for society at large and took steps to promote learning among his subjects.
Ultimately, leaders who possess resilience and adaptability are better equipped to meet the demands placed upon them by an ever-changing world. Their capacity to navigate complex situations with grace enables them not only to survive but thrive amidst uncertainty and adversity alike.
Effective Communication
Effective communication is a crucial trait exhibited by many great world leaders throughout history. They understood the importance of connecting with their people, inspiring them, and effectively conveying their message.
Leaders such as John F. Kennedy's famous quote "Ask not what your country can do for you; ask what you can do for your country" was an example of his ability to inspire and connect with citizens on a deeper level.
Similarly, Winston Churchill's speeches during World War II rallied the British people in times of trouble and turmoil.
Effective communication allowed these leaders to build strong connections with their followers, gain trust from allies and enemies alike, and convey complex ideas clearly and concisely while leading people toward a common goal. It remains one of the most important leadership skills that still serves as an inspiration today.
Courage And Perseverance
Courage and perseverance are two of the most important traits for great leaders to possess, as demonstrated by numerous historical figures. Leaders like Joan of Arc, who led her troops to victory despite being outnumbered and captured by enemy forces multiple times, exemplify courage in leadership.
Perseverance is another crucial quality for successful leaders, as seen in figures such as George Washington. Despite experiencing many defeats early on in the American Revolution, he remained determined to see it through until victory was achieved.
Throughout history, world leaders have shown that courage and perseverance can lead to great achievements even when facing seemingly insurmountable obstacles.
Related: 10 Famous Leaders and Their Leadership Styles
Conclusion
The world has seen a wide array of leaders throughout history, each leaving their mark on society in unique ways. From ancient kings and emperors to modern-day politicians and activists, these figures have made lasting contributions to our world.
Whether it be through military conquests, cultural achievements, or civil rights movements, the famous world leaders listed above have influenced our civilization in profound ways that continue to shape our present day.
FAQs
Who is considered to be one of the most influential world leaders in history?
One of the most influential world leaders in history is Mahatma Gandhi, an Indian activist who fought for India's independence and promoted nonviolent resistance against oppression.
What made Winston Churchill a renowned leader in history?
Winston Churchill was known for his leadership as Prime Minister during World War II, where he rallied Great Britain and its allies with powerful speeches and determined action against Nazi Germany.
How did Nelson Mandela become an iconic figure in global politics?
Nelson Mandela became a symbol of resilience and perseverance after spending 27 years in prison for fighting against apartheid in South Africa. Following his release, Mandela went on to become the first Black President of South Africa, advocating for reconciliation and human rights.
Why is Elizabeth I regarded as one of England's greatest monarchs?
Elizabeth I ruled England during a period marked by political turmoil and religious conflict between Protestants and Catholics. She successfully navigated these challenges while promoting cultural advancements such as literature and theatre – earning her a place among England's greatest monarchs.