Disclaimer: We sometimes use affiliate links in our content. For more information, visit our Disclaimer Page. 
Leadership in the fast-paced work environment of today is no easy feat. Leaders are faced with a range of challenges that require effective problem-solving and continuous development of leadership skills. From managing conflicts to building strong relationships and embracing change, leaders must stay proactive to overcome these challenges.
Effective leadership strategies are crucial in navigating these challenges and achieving success. Continual leadership development is essential to stay on top of the latest trends and techniques for leading teams.
Key Takeaways:
Leadership challenges are abundant in today's dynamic work environment.
Continuous development of leadership skills is necessary to overcome these challenges.
Effective leadership strategies are crucial for success.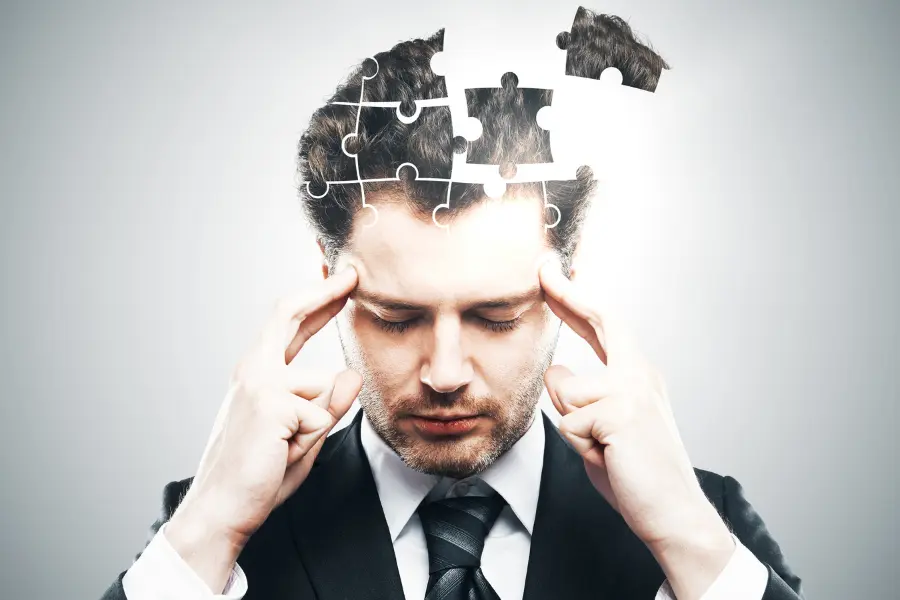 Understanding the Common Leadership Challenges
In today's fast-paced work environment, leaders face numerous challenges that require effective problem-solving skills to manage. Successful leadership involves proactively identifying and addressing these challenges rather than waiting until they become unmanageable.
Some of the most common leadership challenges include managing conflicts within a team, overcoming resistance to change, fostering collaboration, and empowering and motivating team members. Effective leadership involves understanding these challenges and developing strategies to manage them.
Managing Leadership Challenges
The first step in managing leadership challenges is to identify the root causes of these challenges. This involves analyzing the situation, gathering feedback from team members, and identifying any underlying issues that may be contributing to the problem.
Once you have identified the root causes of the challenge, it is important to develop a plan of action. This may involve implementing changes to processes or procedures, conducting team-building exercises, or providing additional training and resources to team members.
Leadership Problem-Solving
Effective problem-solving skills are essential for successful leadership. As a leader, it is important to approach problems with a positive and proactive mindset rather than becoming overwhelmed by the challenge.
One effective problem-solving technique is to break down the problem into smaller, more manageable parts. This can help identify specific focus areas and develop a plan of action. Additionally, seeking input from team members can provide valuable insights and perspectives on the problem.
Finally, it is important to remain adaptable and flexible in your approach to problem-solving. This may involve experimenting with different solutions, seeking outside support, or revising your approach as needed.
Developing Effective Leadership Skills
Effective leadership skills are essential to overcome the challenges faced by leaders in today's dynamic work environment. Developing these skills requires a proactive approach to leadership development and a commitment to continuous improvement.
Here are some tips for improving your leadership skills:
Communicate clearly and regularly: Effective communication builds trust and fosters a positive work environment. Regularly communicate with your team to keep them informed of important updates and goals.
Set clear expectations: Be clear about what you expect from your team members and hold them accountable for their performance.
Lead by example: Set the tone for your team by modeling the behavior you expect from them. Demonstrate a strong work ethic, positive attitude, and willingness to collaborate.
Encourage innovation and creativity: Foster a culture of innovation by encouraging your team members to share their ideas and perspectives. Celebrate their successes and learn from their failures.
Provide feedback and recognition: Give regular feedback to your team members, both positive and constructive. Recognize and reward their achievements to keep them motivated and engaged.
By adopting these strategies, you can develop the skills you need to overcome leadership challenges and achieve success in today's fast-paced work environment.
Building Strong Relationships with Team Members
Building strong relationships with your team members is crucial for success as a leader. Effective communication, trust-building, and fostering a positive work environment are essential skills for any leader looking to nurture a collaborative team.
One of the key ways to build strong relationships with team members is through effective communication. As a leader, it's important to communicate regularly with your team and to be transparent and honest in all interactions. By clearly sharing your vision, goals, and expectations, you can help build trust and create a sense of unity among team members.
Another important aspect of building strong relationships is trust-building. This involves demonstrating your reliability and dependability as a leader and creating an environment where team members feel safe to share their thoughts and ideas openly without fear of judgment or retaliation.
Fostering a positive work environment is also crucial to building strong relationships. This involves creating a respect, recognition, and support culture where team members feel valued and appreciated for their contributions. Encouraging teamwork, collaboration, and inclusivity can help create an environment where everyone feels like they belong.
By developing these key leadership skills, you can build strong relationships with team members and create a collaborative work environment that supports and empowers each member to succeed.
Embracing Change and Adaptability
In today's dynamic work environment, one of the most significant leadership challenges is the need to embrace change and adaptability. Leaders must be able to navigate through uncertainty and ambiguity and steer their teams toward success even in the face of unforeseen circumstances.
To overcome this challenge, leaders must develop effective leadership strategies that promote resilience and flexibility. They must create a continuous improvement culture where innovation and creativity are nurtured, and new ideas and approaches are always welcomed.
Strategies for Leading Through Change
Leading through change requires a delicate balance of communication, collaboration, and decision-making. Leaders must anticipate and respond to changes in the environment while keeping their teams motivated and focused on achieving their goals.
Communicate regularly: During periods of change, it is essential to keep the lines of communication open and transparent. Leaders should regularly communicate with their team members, sharing updates and seeking feedback to ensure everyone is on the same page.
Embrace the unknown: Leaders must be comfortable with uncertainty and ambiguity and be able to navigate through uncharted territory with confidence. They should encourage experimentation and risk-taking and foster a culture of learning from failure.
Involve team members: Involving team members in the change management process can help build trust and buy-in. Leaders should empower their team members to take ownership of the process and contribute their ideas and perspectives.
Managing Resistance to Change
Resistance to change is a common challenge faced by leaders, and it can manifest in various forms, such as expressed opposition, passive non-compliance, or sabotage. To manage resistance, leaders should:
Address concerns directly: Leaders should take the time to understand the reasons behind team members' resistance and address them directly. They should acknowledge the concerns and solicit input on how to address them.
Provide support: Leaders should provide the necessary support to help team members navigate through the change. This can include additional training, coaching, mentoring, or resources to support the change.
Recognize and reward: Leaders should recognize and reward team members who demonstrate a positive attitude towards the change or who contribute innovative ideas or solutions.
Managing and Resolving Conflict
As a leader, you will inevitably face conflicts within your team. The ability to effectively manage and resolve these conflicts is crucial for maintaining a harmonious work environment and avoiding disruptions to productivity. Here are some effective leadership strategies for managing and resolving conflicts:
Identify the root cause: Effective conflict resolution begins by identifying the underlying cause of the conflict. Encourage team members to express their concerns and listen actively to understand their perspectives. This will help you get to the root of the issue and find a resolution that addresses everyone's concerns.
Encourage open communication: Encourage team members to communicate openly and honestly with each other. This helps to prevent conflicts from escalating and provides an opportunity to resolve issues before they become major problems.
Focus on interests, not positions: When it comes to resolving conflicts, it's important to focus on each person's interests rather than their positions. This means looking beyond what each person is demanding and instead looking for common ground that can help find a solution that works for everyone.
Explore creative solutions: Sometimes, conflicts may require creative solutions. Encourage your team to brainstorm and come up with innovative ideas that can help resolve the conflict in a way that meets everyone's needs.
Set ground rules: Establishing ground rules for resolving conflicts can help prevent conflicts from escalating. Make sure everyone is clear on the ground rules and that they are followed consistently.
Seek outside help: In some cases, conflicts may be too difficult to resolve on your own. In these cases, consider seeking outside help from a mediator or other neutral party who can help find a resolution that works for everyone.
By following these effective leadership strategies, you can effectively manage and resolve conflicts within your team, creating a more harmonious and productive work environment.
Nurturing a Culture of Collaboration
As a leader, fostering a culture of collaboration is crucial for building a high-performing team. Collaboration encourages teamwork, sparks creativity, and generates diverse perspectives. Effective leadership strategies for nurturing a collaborative culture include:
Encouraging open communication: Create an environment where team members feel comfortable sharing their ideas and opinions. Encourage active listening and create opportunities for discussion and feedback.
Establishing trust: Trust is the foundation of any successful collaboration. Leaders should be transparent, fair, and consistent and strive to build strong relationships with team members.
Fostering a positive work environment: A positive work environment can boost morale and increase productivity. Encourage team members to celebrate their successes and provide support and recognition for their achievements.
Leveraging diverse perspectives: Diverse perspectives can lead to more innovative solutions. Encourage team members to share their unique insights and experiences and create opportunities for cross-functional collaboration.
By incorporating these strategies into your leadership style, you can create a collaborative culture that promotes teamwork, creativity, and success.
Empowering and Motivating Teams
Empowering and motivating your team members to succeed is essential as a leader. Effective leadership strategies involve delegating tasks, providing feedback, and recognizing and rewarding achievements. When team members feel valued and supported, they are more likely to be engaged and motivated in their work.
One key technique for empowering teams is delegation. Leaders should delegate tasks based on team members' strengths and interests, providing them with opportunities to grow and develop their skills. This approach also fosters a sense of ownership and accountability, as team members take pride in their work and are more invested in achieving the desired outcome.
Another important aspect of effective leadership is providing regular feedback. Leaders should communicate clearly and constructively with team members, providing praise for positive contributions and guidance for improvement when necessary. This feedback enables team members to learn and grow, ultimately strengthening the team as a whole.
Recognizing and rewarding achievements is another powerful motivator for teams. Leaders should celebrate successes publicly, highlighting the contributions of individual team members and reinforcing a culture of teamwork and collaboration. This recognition can take many forms, from verbal praise to bonuses or promotions, depending on the situation and the organization's resources.
Leaders can create a positive work environment that encourages creativity, innovation, and productivity by empowering and motivating teams. Effective leadership strategies involve understanding team members' strengths and needs, providing regular feedback, and recognizing and rewarding achievements. With these tools, leaders can build high-performing teams that achieve success and drive organizational growth.
Developing Resilience as a Leader
Leadership is not without its challenges, and it is essential to acknowledge the need for resilience in the face of adversity. As a leader, you must be able to maintain composure and focus even in the most challenging situations. Developing resilience is an essential skill that can help you manage stress, overcome setbacks, and maintain a positive mindset.
There are several strategies you can implement to develop resilience as a leader. One effective approach is to engage in regular self-reflection and self-care. Take time each day to reflect on your experiences, assess your emotions, and identify any areas where you can improve. Additionally, prioritize your physical and emotional well-being by engaging in activities that promote relaxation, such as meditation or exercise.
Another effective strategy for developing resilience is to maintain a growth mindset. This involves embracing challenges as opportunities for growth rather than viewing them as obstacles. Adopting a growth mindset can help you approach challenges positively, seek new solutions, and learn from your experiences.
Effective communication is also critical to developing resilience as a leader. Be open and transparent with your team members about your challenges and seek their input and support. Encourage dialogue and collaboration to foster a sense of shared ownership and responsibility.
Finally, staying flexible and adaptable in the face of change is essential. Embrace new opportunities and challenges with an open mind, and be willing to adjust your approach as needed. This will help you stay proactive and responsive in a constantly evolving work environment.
Leveraging Technology for Effective Leadership
As leaders navigate today's dynamic work environment, leveraging technology can significantly enhance their leadership skills. There are several ways that technology can be used to facilitate effective leadership.
Enhancing Communication
Effective communication is a cornerstone of successful leadership. Technology tools such as video conferencing, instant messaging, and project management software can help leaders communicate more efficiently with their teams, regardless of their physical location. These tools can be particularly useful for leaders who oversee remote teams or have team members in different time zones.
Improving Collaboration
Collaboration is another critical component of effective leadership. Technology tools such as cloud-based document storage and collaboration platforms can help leaders foster a culture of collaboration among team members. These tools allow team members to work together in real-time, regardless of location, making collaborating on projects easier, sharing ideas, and providing feedback.
Streamlining Decision-Making
Effective leaders must make quick and informed decisions. Technology tools such as data analytics software and artificial intelligence can help leaders collect and analyze large amounts of data quickly, making it easier to identify trends, opportunities, and potential risks. With these tools, leaders can make data-driven decisions, leading to better outcomes for their organizations.
Protecting Confidential Information
Leadership often involves handling sensitive and confidential information. Technology tools such as cybersecurity solutions and encryption software can help leaders protect their organization's data from unauthorized access, theft, or misuse. These tools can help leaders build trust with their team members and stakeholders, ensuring that their organization's confidential information is kept secure.
Incorporating technology into leadership strategies can lead to more efficient and effective leadership. Leaders can improve communication, collaboration, decision-making, and data security by leveraging technology tools, setting their organizations up for success.
Investing in Leadership Training and Development
Effective leadership is an essential component of organizational success. However, developing the necessary leadership skills and competencies requires ongoing investment in training and development programs. These programs can equip leaders with the knowledge, skills, and tools needed to lead teams, drive innovation, and achieve strategic goals.
Leadership development programs typically cover a range of topics, including communication skills, decision-making, conflict resolution, and team management. They also provide opportunities to practice these skills in real-world scenarios, allowing leaders to apply what they have learned in a supportive and structured environment.
Investing in leadership training and development has numerous benefits for organizations. It increases employee engagement, supports talent retention, and fosters a culture of continuous learning and improvement. Furthermore, it enables organizations to identify and develop emerging leaders, ensuring a pipeline of talent for future leadership roles.
Leadership development can take many forms, from mentoring and coaching to structured training programs and workshops. Organizations should consider their leaders' specific needs and goals when designing a training program. They should also seek feedback from participants to ensure the program is meeting their needs and making a tangible impact on their leadership skills and competencies.
Investing in leadership training and development is critical to building a strong and effective leadership team. Organizations can drive innovation, foster employee engagement, and achieve strategic objectives by equipping leaders with the necessary skills and competencies.
Conclusion
Leadership challenges are prevalent in today's dynamic work environment. However, with effective leadership solutions, success can be achieved. Developing leadership skills is crucial for overcoming these challenges. Leaders must focus on nurturing strong relationships with their team members, embracing change and adaptability, managing and resolving conflicts, cultivating a culture of collaboration, empowering and motivating teams, and developing resilience as a leader.
Investing in leadership training and development programs is also essential for equipping leaders with the necessary skills. By staying proactive and continuously developing their leadership skills, leaders can overcome any challenges that come their way and achieve success.
FAQs
What is a challenging situation as a leader?
A challenging situation as a leader can encompass a wide range of issues, such as dealing with conflicts among team members, making tough decisions, managing change, and adapting to unexpected circumstances. It often involves navigating complex interpersonal dynamics and ensuring the organization's goals are met while addressing the needs and concerns of the team.
Which of the following are common problems and challenges of leadership?
Common leadership problems and challenges include motivating and managing employees, effective communication, decision-making under uncertainty, handling conflicts, managing time and resources efficiently, and staying adaptable in a rapidly changing business environment.
What are 5 challenges that a leader can face as they lead?
Motivating Teams: Keeping team members motivated and engaged.
Decision-Making: Making tough decisions with limited information.
Communication: Ensuring clear and effective communication.
Conflict Resolution: Managing and resolving conflicts within the team.
Adaptation: Adapting to changing circumstances and market dynamics.
What are the toughest challenges of leadership?
Motivating Employees: Keeping the team motivated and productive.
Effective Communication: Ensuring clear and open communication.
Change Management: Navigating organizational changes.
Decision-Making: Making critical decisions under pressure.
Conflict Resolution: Managing conflicts and maintaining a harmonious work environment.
What are the four traits of the leadership challenge?
Model the Way: Leading by example and setting a positive role model.
Inspire a Shared Vision: Communicating a compelling vision for the future.
Challenge the Process: Encouraging innovation and taking risks.
Enable Others to Act: Empowering team members and fostering collaboration.
Credits
Featured Image: Credits ilkercelik via Canva.com
In-article Image: Credits Peshkova via Canva