Disclaimer: We sometimes use affiliate links in our content. For more information, visit our Disclaimer Page. 
Leadership is critical in any organization, but particularly so in teams. A good team leader can motivate and inspire team members to achieve common goals, while a poor leader can cause division and mistrust.
Team leaders should have good organizational skills, know how to delegate tasks, and deal with conflicts within the team.
So what makes a good team leader? And how can you develop the skills you need to become one? This post will explore these questions and offer tips on becoming an effective team leader.
Related: 5 Levels of Leadership
What is Team Leadership Style?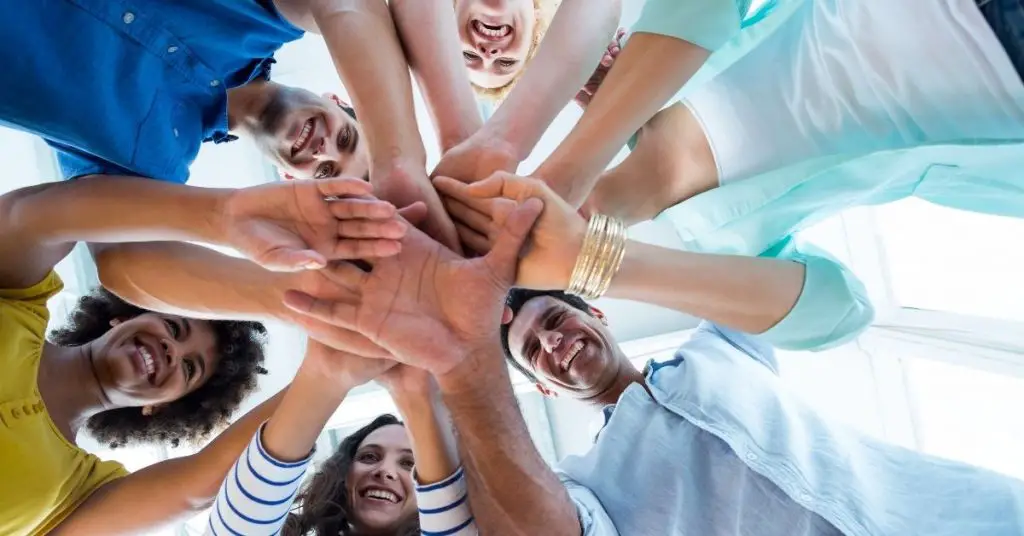 A team leadership style is how a leader manages subordinates within a group or team setting. This can vary greatly depending on the individual involved, their experience level, the size of the group, etc.
For example, when working with colleagues at roughly the same level as oneself, an autocratic approach would be preferable since it allows quick decision-making and problem-solving without wasting too much time consulting everyone in the group before getting anything done.
However, in large teams with many experts in different fields required to come together to accomplish objectives that cannot be achieved by simply one person alone (such as building space shuttles), a more democratic leadership style would be necessary if the group is to function as a cohesive unit and make it to its goals on time.
Related: What is Leadership?
What is the role of a Team Leader?
The leadership roles of best team leaders are to motivate the team by giving them clear goals and direction. In addition, he should make sure each member has an essential role in the group, so no one person's task becomes too big or too small.
Individual team members should be confident in their abilities, even if they are new employees. The leader needs to ensure his subordinates are well-fed, hydrated, have breaks throughout the day, and are allowed enough time to complete their work.
Above all, he must be organized and keep everyone on schedule because, without deadlines, nothing will get done.
Finally, good communication skills are also vital for effective team leadership successfully. Without effective communication, every employee would feel confused about what they were supposed to do.
For example, in the early stages, the person who speaks the most in group discussions emerges as the team leader. But also, the number of their contributions shows that the other team members of the individual intend to occupy the leadership position. 
Related: Fiedler's Contingency Theory of Leadership
12 qualities that an effective leader possesses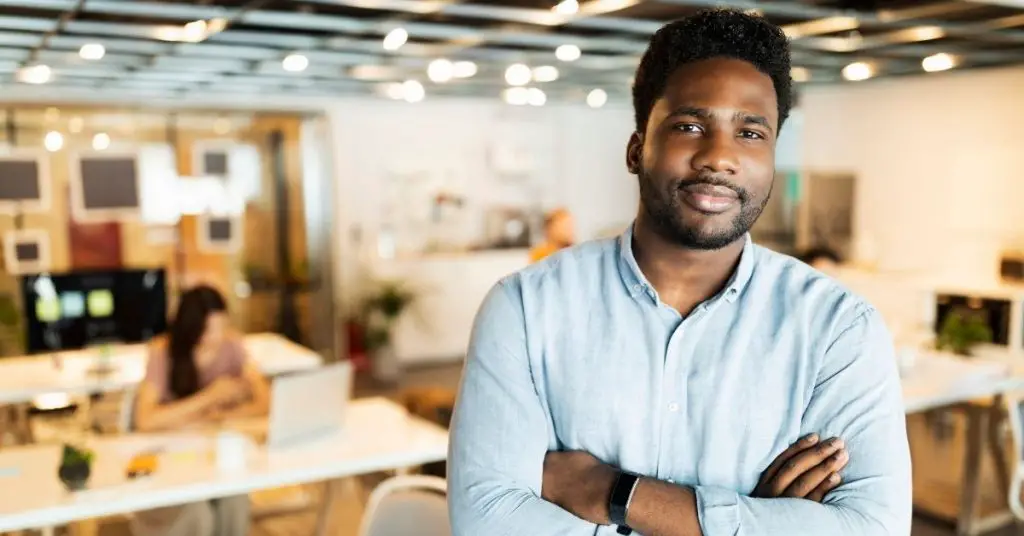 The team leadership aspect of any organization is essential. Without an effective leader, the performance of the team members will usually suffer. To be effective at leading a team, certain qualities are needed.
1) An effective team leader is someone fair
They do not play favorites with specific team members or pick on those less experienced or as well-known as others. Instead, everyone in a team should feel equal and respected by their leader, knowing that he will treat them equally.
2) A good team leader delegates tasks effectively
Good team leaders know how to delegate tasks effectively to their subordinates. This avoids micromanaging and letting specific people do everything while others sit around and wait for instructions from above when they could be doing something productive themselves.

Leaders need to learn how to effectively delegate tasks to make sure everyone in their team contributes productively towards achieving the organization's goals.
3) Strong Communication
An effective team leader has strong communication and man-management skills. The leader should express themself effectively and listen well too.

As a team leader, he will need to communicate with several different managers and subordinates depending on what kind of problems may arise. He must also know how to motivate his team members no matter what they are doing or whether the task is easy or difficult.
4) Develop Strategies
An effective team leader knows how to develop strategies with other leaders to achieve common goals. For example, even though teachers are responsible for their classrooms, principals would often work together with department heads from different fields throughout the school, learning about their responsibility to share resources and help each other out when needed.
5) Positive attitude
Last but not least, an effective team leader always has a positive attitude and can inspire others to reach their goals through their example. Simply telling subordinates what they should do will only work for so long.

Eventually, people in a team need to see their leaders embody what they want them to accomplish before following in their footsteps. For example, suppose a leader has a negative attitude that they never manage to shake off, even during difficult times at work. In that case, it will be tough for them to get team members motivated enough to meet essential objectives on time with any regularity.
6) Emotional intelligence
An effective team leader also possesses a high degree of emotional intelligence, which means that they can sense when others within the organization need something from them, whether it's help with a task or simply some encouragement or feedback that will improve their work. In addition, they have empathy for people in general and those who work under them, so they know how best to motivate team members based on their differing needs.
7) Selfless
Last but not least, an effective team leader is selfless in that they always puts the needs of others within the organization before their own. Finally, time management skills are essential because there will be instances where they have several things to deal with at once while keeping track of what still needs to be done by whom and when to meet deadlines, along with any other pressing issues that may arise.
8) Honesty  
Good leaders are truthful with themselves and those around them because you never know when a seemingly minor issue could snowball into more serious. The truth may not always be easy to hear, but it's essential for everyone to feel safe within their surroundings.
9) Respect
Even if they don't always show it back, every team member deserves respect. Employees should never have to worry about being disrespected or taken advantage of because that only adds unnecessary stress to the work environment. It also sets the wrong tone for what's expected among your peers. This means not getting angry over trivial matters that get in the way of work.
10) Pride
Leading a team isn't an easy task, but it's essential to pride yourself and your workers. Those who are respected will be more likely to put forth their best efforts every day, benefiting the entire business. Everyone wants to feel appreciated for their hard work, so leaders should always take time out of their schedules to recognize those that go above and beyond.
11) Accountability
Being able to follow through with what you promise is part of being a leader because not everyone can be trusted. If you're unable to hold others accountable, they may begin taking advantage of the situation, which is never good for business. Therefore, leaders must set an example by taking responsibility for any missteps made throughout the day.
12) Awareness
Whether you're leading a team or not, it's crucial to stay in tune with what everyone is doing. This means keeping an eye on current trends and never falling behind. If there are gaps within your organization, they will quickly be taken advantage of. Leaders should always know the big picture before taking action, no matter how small it may seem.
While this might sound like a lot for one person to handle, someone with excellent organizational skills can make it easier by breaking down big projects into smaller steps that can be accomplished by different members of the group working in tandem.
Effective team leaders have organizational skills, create a positive environment for their subordinates, and encourage them to work together. He should motivate employees, create a vision and goals for the team, and delegate tasks. He should also know how to deal with conflicts within the group so as not to affect productivity or morale.
Finally, he should have strong communication skills to avoid misunderstandings between him and his subordinates. A great team leader needs all these qualities because they will not achieve anything if your team doesn't work together. One must always keep in mind that leading people is not always easy, but the benefits greatly outweigh any challenges that one may face.
What is effective team leadership, and How do you become?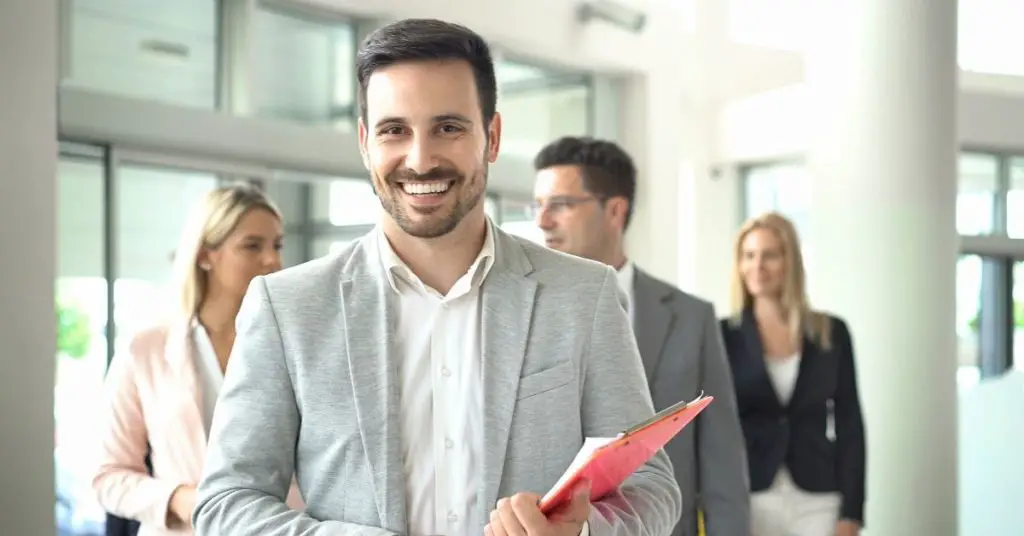 Effective team leadership is beneficial to a business in many ways. First, however, employees, customers, and the company itself need to be aware of the factors involved in successfully implementing this management style.
To establish effective team leadership, several fundamental principles should be followed.
Communicated Expectations
Firstly, managers need to ensure that they have communicated expectations with all team members. This will help each member know what success looks like within their role as part of the larger business plan. If everyone knows what they are expected to do, it will be easier to assess their progress and goals throughout their workday.
Open Communication
Secondly, managers should encourage group open communication between all team members regularly so that everyone feels comfortable speaking up about any issues that will affect their roles and the team. Again, this helps create an environment of open communication, trust, and understanding.
Empathy
Being empathetic goes beyond simply having compassion and understanding what other people are going through at all times. You need to care about their opinions and make them feel like they're part of something special when working together towards a common goal. Great leaders do everything they can to try and relate whenever someone has problems with certain aspects of their job or responsibilities, even though it's not always easy.
Patience
No one expects great leaders to be patient 100% of the time because their staff will have good days and bad ones. However, it's never worth jeopardizing your authority by getting fed up with others who are struggling to get the job done right. Everyone has their reasons for acting a certain way, and you can't fix anything if you don't understand where they're coming from first.
Expertise
Passion isn't just crucial for being an effective leader, but it's vital for maintaining expertise in every aspect of your position. No matter how many years you've been doing something, there's always a chance that someone else knows more, so you need to keep building on your experience.
Followership
Do more than just delegate tasks to others within your team because they also need someone to follow. Your actions set an example that will influence how everyone else behaves down the line, even if they're not aware of it. Having good posture, maintaining eye contact during conversations, and speaking with confidence are all aspects of being a leader that goes beyond simply controlling what comes next within your department or organization.
Finally, managers need to motivate each team member rather than expect them to be intrinsically motivated or assume that they will carry out tasks effectively because it is part of their role.
The best teams are made up of people who want to be there – not employees who feel like they have no other choice but to work for a living. A manager should aim to inspire and excite their members about the business, its plans, and future projects so that everyone looks forward to coming to work daily.
This type of management style works better with those who thrive working independently instead of those who are only motivated by working in a team. A manager must assess which employees need more motivation and which require less to succeed within the business environment.
The list below outlines some important questions that managers should ask themselves when trying to decide if they have successfully implemented an effective team leadership style:
First, have you made sure your employees know their role within the company?
Do you regularly encourage open communication among all of your employees, both formally and informally? Have you established specific ways for employees to communicate with each other?
Do you work hard to inspire your team members about where they work, what they do, and how it is vitally important to the business's success?
If managers answer yes to these questions, they are well on their way to successfully implementing effective team leadership.
Effective Leadership Requires More Than Just Obvious Traits
Leadership requires many different qualities that people may not think about but are critical for success within any given company or business. Effective leaders can bring their team closer together by promoting teamwork and facilitating healthy working relationships between employees. 
Each individual has their own set of ideas for leadership, which usually falls under one of three main categories: autocratic, democratic, or laissez-faire.
Autocratic Leadership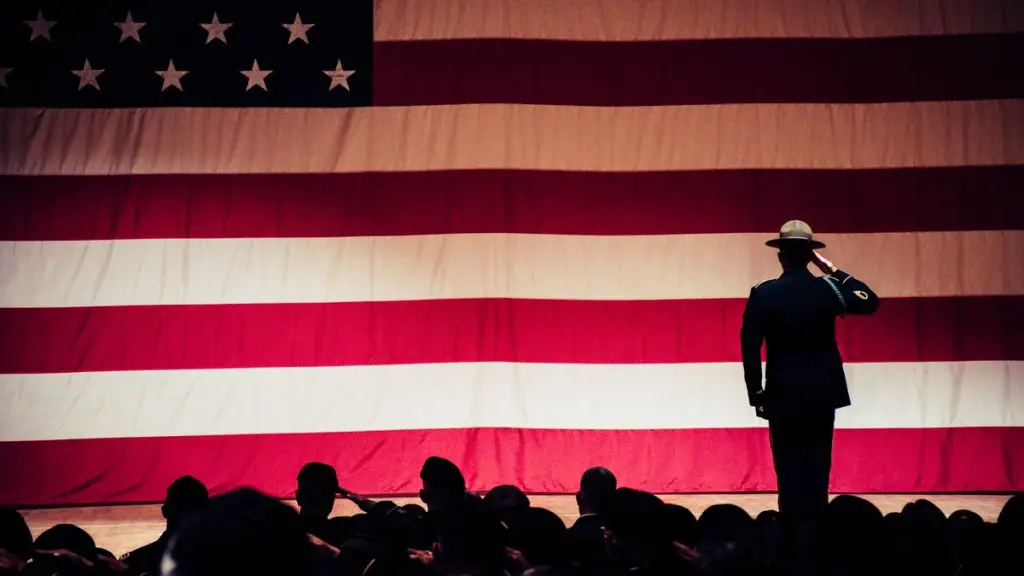 Autocratic leadership is characterized by making unilateral decisions where team members are expected to follow orders without question. These leaders usually deal with few problems because everyone knows exactly what's expected. However, it also encourages little to no input for those below them, which means employees won't always be included in the decision-making process.
Related: Autocratic Leadership
Democratic leadership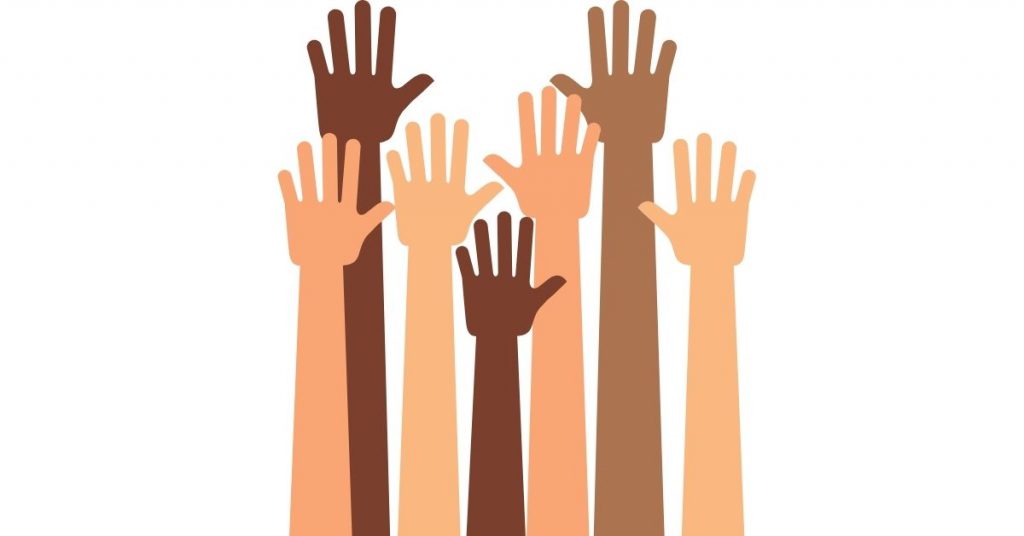 Democratic leadership is more lenient than autocratic because employees have more opportunities to voice their opinions. Team members may choose how specific ideas are implemented, but they will ultimately answer the leader who made the final call. This type of leadership usually works best when groups have similar ideas about how things should be done, even if there isn't always a consensus.
Related: Democratic leadership
Laissez-faire leadership
Laissez-faire leadership is mainly hands-off, so there aren't many rules to keep people in check. This means employees can act independently without much oversight, which may intimidate workers who prefer more structure.
However, this type of approach isn't just about letting things ride because leaders should consider all input given by subordinates before making decisions. As long as team members feel comfortable sharing their opinions, then it's likely that good ideas will surface even if they don't come from the top of the chain.
All three styles have their strengths and weaknesses, but everyone needs to fit into one of them. Some people may fall under multiple categories depending on what's happening at the time, so it's not always easy to pinpoint who should be responsible for making certain decisions. However, many qualities define effective leadership in any team environment regardless of who you are.
Related: Laissez-Faire Leadership
Final Thoughts
The difference between a good and bad leader is motivating and inspiring team members. If you want your team to succeed, they must have someone to lead them through their common goals and keep them motivated.
You may not see yourself as a natural-born leader or believe you need leadership skills, but don't worry! There are ways for everyone to gain these qualities to be an effective member of any organization, including teams.
Related: 16 Leadership Styles
FAQ
What are self-managing teams?
A self-managed team is a group of workers who work independently for the most part or entirely without constant supervision.
What is the most successful team leadership style?
Democratic leadership is one of the most successful types of leadership since it allows employees at all levels to have authority with which they can benefit in future jobs.
How does team process affect team leadership?
In team performances, the team process often significantly affects how well people do. A second thing that happens is that teams are sometimes in complex and dynamic environments.