Disclaimer: We sometimes use affiliate links in our content. For more information, visit our Disclaimer Page. 
Management teams are an essential part of any successful business. But management is a tough gig, and it can be hard to find the right people to fill those positions. Luckily, there are some simple things that you can do to create a management team that will help your business keep moving forward. In this blog post, we'll show you how!
How to Set Up Your Management Team: An Overview
One of the most important aspects of running a successful business is having an effective management team. Having the right people in place for each job on your leadership team will not only help you keep your employees happy and increase productivity, but it can also lead to increased profits. This article will give you an overview of what you need to know about setting up your management team.
How to identify management roles: management teams can range in size from a small team of three people up to around eight or ten. To best understand what skills you need for each role, the company founders must take time before hiring any employees to have discussions and define the vision for their management team. It would be best to create an organizational chart with precise job descriptions, so everyone knows exactly where they fit into your business hierarchy.
Hiring managers: when looking at potential candidates, make sure you are considering not just how well they would fill one specific management position but whether or not they will be appropriate as a member of your management team over the next five years. Be aware that turnover rates among senior-level staff may be much higher than for a typical management team member.
Teams: it is important to create teams with complementary skills and are responsible for the business or project management area. Be sure you designate a leader and an individual who will be accountable, so they can step in if needed.
Accountability: Ensure everyone on your management team has clear expectations about what their accountability includes (e.g., do not assume this person should take care of all customer complaints). This will help ensure that tasks get accomplished quickly and efficiently without any confusion over responsibilities.
What are the Essential Functions of a Good Management Team?
A good management team helps the business achieve its goals. It helps the company to make money and grow. The role of a good management team is to ensure that the operations are efficient and effective and help achieve the company's objectives.
Management teams should be able to:
First, have a well-defined management team.
Provide formal education sessions for management members when necessary or desired by the organization.
It helps when all parties involved know what needs to happen from start to finish. Then, each task can be executed efficiently and effectively by those responsible for its completion.
When management tasks are delegated, each management team member should have clear expectations of what they need to do and who is accountable for the results.
Open lines of communication between management teams will help them stay organized and ensure employees know where their skills can make the most impact on company goals while feeling valued.
Management needs to be aware that meetings provide an excellent opportunity to communicate how well or poorly specific initiatives will obtain feedback from those involved before changes need to be made. Communication could occur through verbal interactions during these events or by providing a written report to management teams in advance of the meeting.
Motivating management team members: Reward management teams for their hard work and dedication with incentives like gift cards or promotional items (e.g., a coffee mug).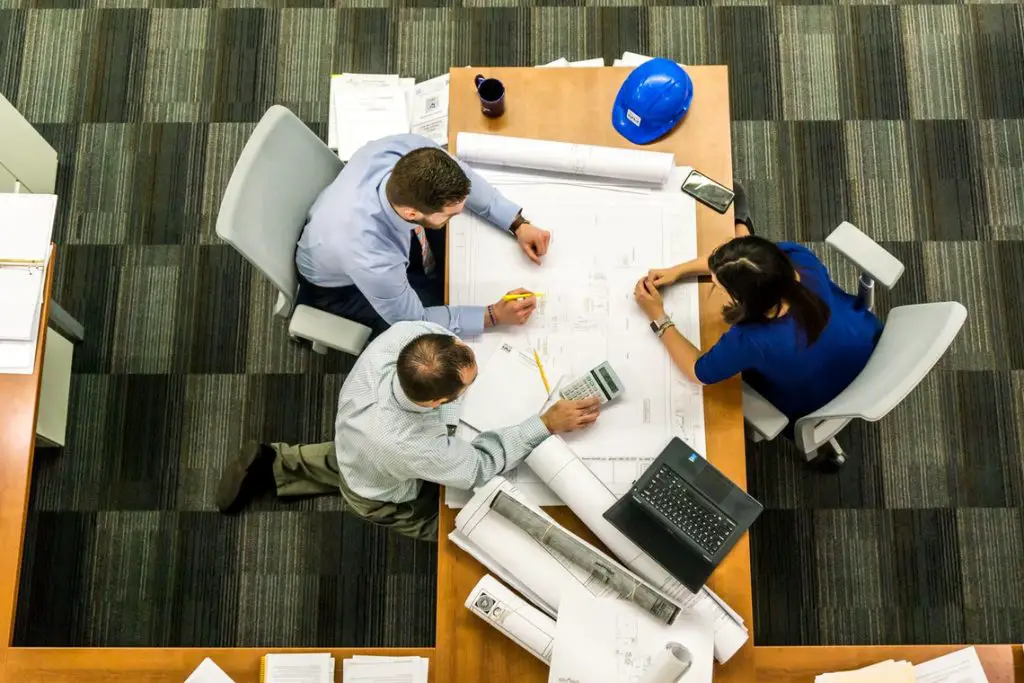 Management Team Mistakes That Should Be Avoided
In most organizations, the management team is responsible for leading a company to success. For this reason, management teams mustn't make mistakes that will hurt their business. Unfortunately, many management team errors can be avoided with careful planning and foresight – these are among the worst:
Poorly defined roles within the management team undermine how they function together as one unit; if there is confusion about which member is responsible for which task, it can lead to delays in execution time or missed expectations from clients/customers.
Lack of explicit understanding between all parties involved (leadership + employees) about management's expectations of how employees should be performing. This can lead to a lack of output and morale issues among management team members.
Employees are not actively engaged or interested in the management tasks because they find them irrelevant, uninteresting, repetitive, etc.
Lack of trust between management teams and other organizational stakeholders; if there is an unwillingness to work collaboratively with another party, it will impact the professional culture in general.
Related: Democratic Leadership: How to Drive Better Decisions by Including Everyone
What Role Does Each Position Play on a Good Management Team?
It's important to have the best people in each position. This way, everyone can do what they're good at and work together towards success! So let me introduce you to some of those positions:
CEO: The management team's head honcho sets company goals and is responsible for big picture decisions. The CEO is a person who puts the right people in place and replaces those that don't deliver. That way, they can delegate important tasks to competent employees while focusing on high-level business strategy themselves.
Vice President: A vice president has a vital role in management teams because they are typically the second-in-command at a company after the CEO. They will often oversee entire departments or business lines within their organization.
Executive Management Executive managers: reporting to the CEO of an organization are typically referred to as a high-powered executive team. There may be a lot of cooperation between core members such as CEOs, CFOs, CMOS, and COOs.
Treasurer: This person is charged with balancing expenses and revenue to ensure that companies have enough money to keep running smoothly without borrowing too much from banks or other sources.
Controller: The controller is typically in charge of the company's accounting department. They are responsible for keeping track of how much money a company brings in and pays out, making them an essential member of management teams.
Chief Technology Officer (CTO): A CTO must have extensive knowledge about technology because they're usually tasked with ensuring that all computers and other tech gadgets work well together within any given organization.
Sales Manager: These managers oversee salespeople who work on commission or salary to get new clients interested in buying their products or services.
Quality Control Supervisor: Quality control supervisors often make sure that employees follow safety regulations, take detailed notes during inspections, and organize feedback reports from buyers so management can know what needs to be done for the product or service to continue being sold.
Accountant: Accountants need a degree and some certification because they're responsible for doing all financial management work, like balancing budgets, tracking cash flow, and making sure that bills are paid on time, so there's enough money coming in.
Project Manager: Project managers manage projects as they get completed by various departments within an organization. They also have to keep track of which employees are working on tasks while juggling priorities with different deadlines.
Office manager: Office managers oversee day-to-day operations at their companies' offices, including everything from janitorial services through payroll management; it's up to them to ensure that each office runs smoothly.
So a management team is a group of people who work together to manage and oversee the operations of an organization or company.
Optionally, management teams are overseen by one person at the top, called a Chief Executive Officer (CEO).
How to Build a Strong Management Team?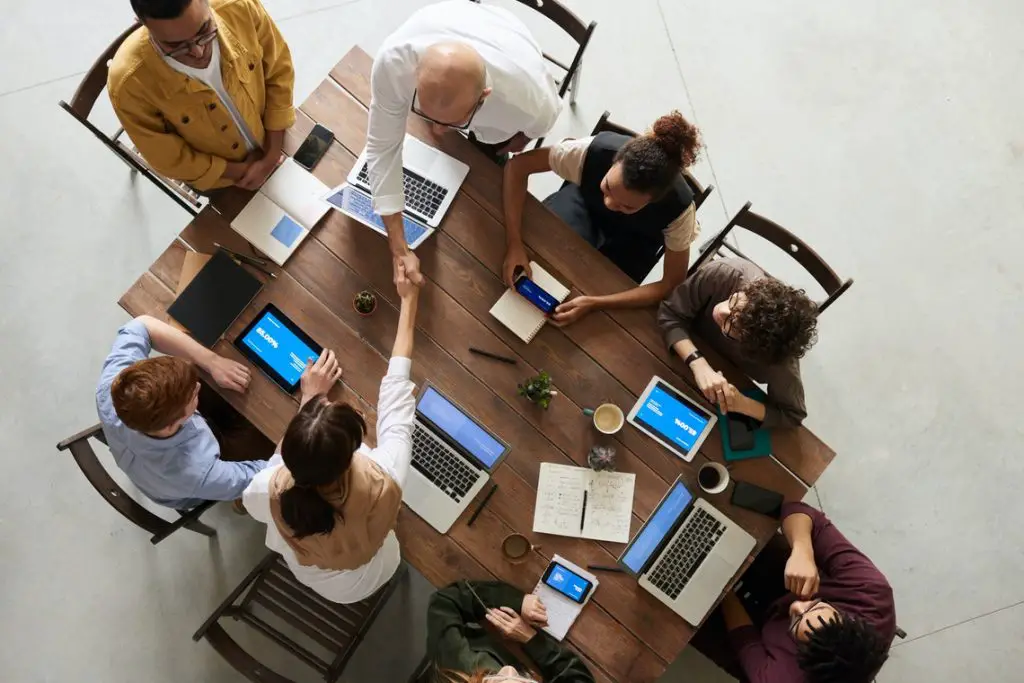 The management team will run your company. This means they are responsible for the day-to-day operations of the business and strategic planning and decision-making. If there's an issue with any of these areas – from staffing to marketing to product quality control – then it falls on them to decide how best to address them.
A good management team has diverse skillsets and complementary strengths. Each member can help fill gaps in specific skill sets when needed by the organization or departmental needs change over time.
Common mistake companies make when assembling their management teams is focusing too much attention on finding people who can step into top spots quickly instead of finding management team members who can provide the breadth of knowledge and skills to ensure that all aspects of organizational management are covered.
A successful management team comprises people with specific job skills, leadership capacity, and a good working relationship. They must also share the same vision for how they want their company to grow and develop over time.
Apart from having an authoritative figure in charge that can step back from day-to-day operations at any moment to provide guidance or criticism when necessary (as needed), there are two essential qualities this person should possess:
Someone who has enough experience managing teams
Somebody whose judgment isn't clouded by emotion.
Related: What is Laissez-Faire Leadership and How Does It Affect the Business?
Conclusion
We hope you've found this helpful! If you have any questions, don't hesitate to reach out. And if there's anything else we can do for your business or blog, please let us know! Subscribe and share with a friend who might find our post useful – we're always looking for new readers 🙂