Disclaimer: We sometimes use affiliate links in our content, meaning, at no additional cost to you, we will earn a commission if you click through and make a purchase. For more information, visit our Disclaimer Page. 
Intrapersonal communication skills are the foundation of emotional intelligence. They allow us to understand our own emotions and those around us. They help us navigate relationships, manage stress, and make decisions that align with our wants.
But how do we develop these skills? And why is it essential for everyone? 
This blog post will discuss the importance of intrapersonal communication, a brief overview of interpersonal communications, and how to improve your skills today!
Intrapersonal Communication Definition
Intrapersonal communication can be defined as a person's ability to communicate with themselves, including self-talk, acts of imagination, or visualization. Even recall and memory are part of intrapersonal communication.
What is intrapersonal communication?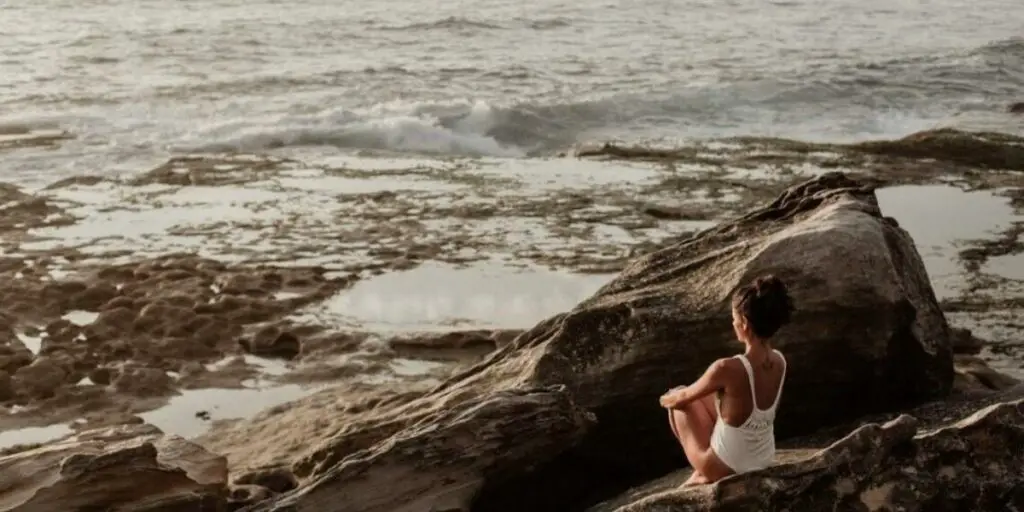 Intrapersonal communication provides a way to examine our thoughts and feelings. It is often used for clarifying ideas, analyzing situations, or contemplating something else that has happened in the past.
Intrapersonal communication is the conversation you have with yourself, either verbalized and written or only thought. For example, when we try to solve a complex problem in our minds or think about what breakfast would be like for us tomorrow morning, this could also be considered intrapersonal communications.
Understanding the inner workings of your thoughts and feelings is essential for leadership. This self-awareness will help you better communicate, listen to others' needs, negotiate effectively with people in different situations.
Being tuned in to yourself and understanding others' emotions benefit any team or group dynamic because it creates a deeper level of communication that allows greater collaboration between members working together towards common goals. 
Intrapersonal communication generally appears to result from an inclination to regard our mental imagery processes that precede and accompany our communicative acts as if they were yet another sort of communication process.
What is the difference between intrapersonal and interpersonal communication?
Intrapersonal communication appears when the individual's thoughts, feelings, attitudes, and beliefs are intrapersonal communicative behaviors. Intrapersonal communication takes place only inside our heads.
Interpersonal communication is the form of communication that occurs between two or more people. For example, exchanging thoughts, feelings, attitudes, and beliefs through verbal and nonverbal messages is interpersonal communication.
Related: The Importance of Interpersonal Communication Skills
What are the types of Intrapersonal Communication?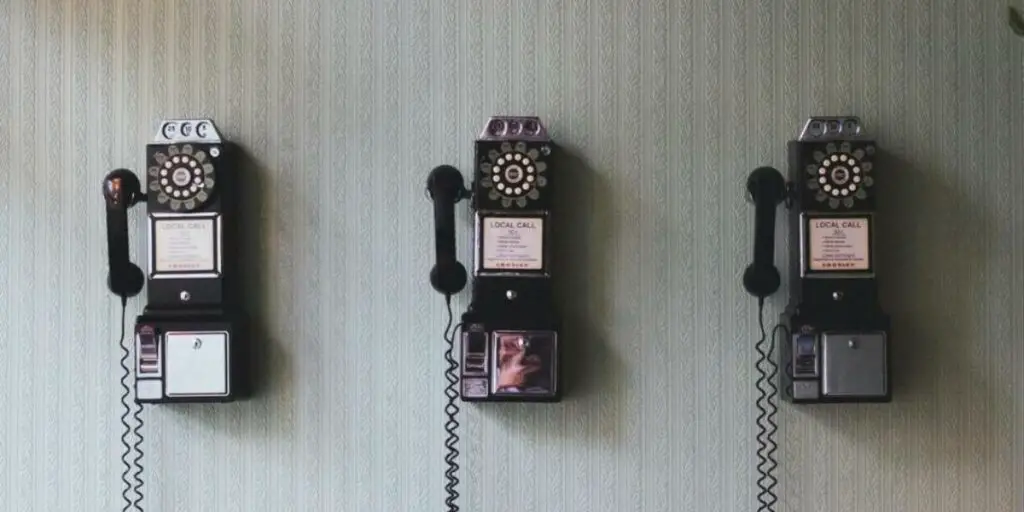 Intrapersonal communication can be split into three major categories: self-concept or self-awareness, perceptions, and expectation. All of these are very important, even if they happen in your mind.
Here are three types that fall under the category of intrapersonal communication:
1. Self Concept 
It is essential to understand that your self-concept, or how you view yourself concerning others, can influence how you interact with them. Beliefs, values, and attitudes are all parts that make up this vital aspect of interpersonal communication. 
Your attitudes towards different topics are typically connected to your core values. These attitudes, in turn, come from the set of rules or ideals based on your personal perspective-your beliefs about what is right and wrong, good and bad, etc.; a belief system that stems from those things we value most highly.
The self plays a central role in the context of business communication, where are some questions related to it: 
How do you describe yourself?
Do your career path, job responsibilities, goals, and aspirations align with what you recognize to be your talents?
How do you represent "self" through speaking (e.g., articulation and presentation), in writing, and on your résumé?
These are all important as you navigate the relationships and climate present in any organization.
Related: Communication Competence is an Essential for Your Business
2. Perception
The way you perceive your self-concept filters the world. What you believe, value, and think about yourself can change how people see themselves concerning others with different beliefs or ideas. 
We judge people based on their actions and project our own biases onto them without realizing that's happening. As a result, communication is complicated because interpreting what is going on can significantly affect communication.
Your perception of the outside world is rooted in your self-concept. One of the things feeds off another. That is why they are intertwined and work together. They create a sense of harmony in your understanding and outside the world around you.
3. Expectations 
The expectations you have of your future and the future of others are usually derived from personal communication with yourself, which is a prediction based on perceptions created by where people were raised or what society they belong to.
These predictions can be projections of learned relationships within the family or interactions influenced by their culture. All this interaction in the mind without outward projection relies on past external world interactions.
What are some Examples of Intrapersonal Communication?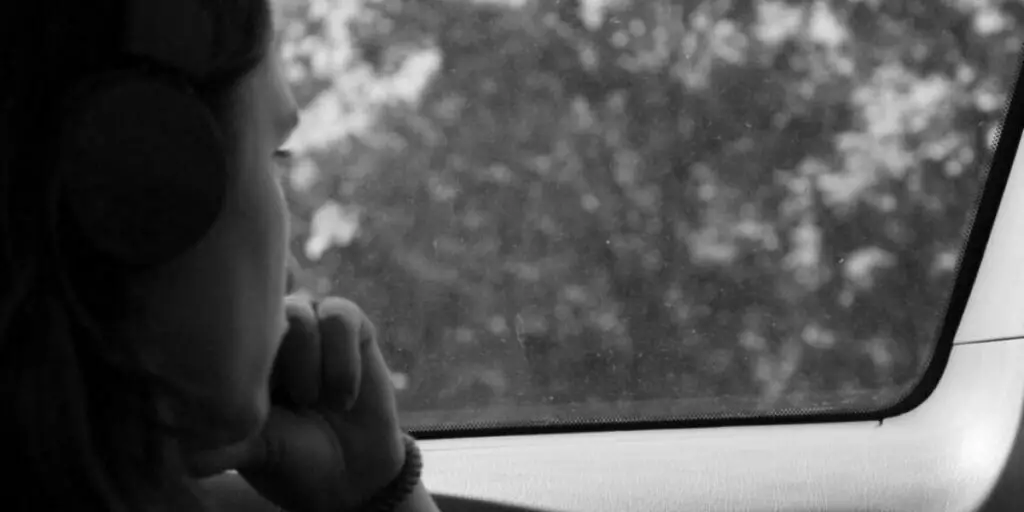 Intrapersonal communication skills are essential to being successful in life. They can be learned by making a conscious effort and practicing them regularly. Examples of these include:
Self-esteem
Openmindedness
Self-confidence
Self-discipline
Self-motivation
Working independently
Being a self-starter
These are just a few examples from an extensive list that includes other essential aspects like patience or persistence.
What are the skills intrapersonal people have?
Intrapersonal communication skills are all about self-awareness and controlling your internal attitudes and inner processes. Your intrapersonal skills form the foundation to navigate your interpersonal relationships more easily.
Some of the skills highly intrapersonal people have are:
Vision
Strategic Thinking
Productivity
Resilience
Delegation
Analytical Thinking
In addition, intrapersonal communication skills are an essential part of a valuable intangible "soft skill" that we all can learn to cultivate and bring with us wherever we go.
How can I improve my Intrapersonal Communication?
The three most essential components to developing and improving intrapersonal skills are self-awareness, self-regulation, and motivation. 
Self-awareness starts with using personal assessment tools that monitor reactions to understand what is happening inside your head. It is crucial to know the appropriate response to a reaction or who might have caused it.
Self-regulation is necessary for a variety of reasons. Though we may not know the exact reasoning behind our reactions, it's best to have guidelines in place so that you can decide to act without taking time to think about their motives.
We are constantly communicating with ourselves through intrapersonal communication. Planning, problem-solving, and evaluations of our performance or others create internal conflict resolution, which we then resolve to make decisions for the future; it's a never-ending process. Therefore, it's critical to communicate to clear one's self-image. Consequently, it is advantageous to have practice Positive internal monologue.
To embrace a successful mindset, you need motivation from within. Changing your thoughts and behaviors can create new self-concepts that will help you on the path to success.
A leader seeking to improve leadership skills must first learn to regulate their adverse reactions. Those who begin mastering self-regulation show higher integrity, reliability, and adaptability – all competencies that great leaders possess because they understand the role is greater than delegating tasks. But even this isn't enough; there has to be a motivating factor that generates sufficient internal drive for these long-term changes.
What are some ways to improve interpersonal skills?
There are many ways to improve interpersonal skills, such as:
Learn to Listen: Learn how to listen and be engaged in what the other person says. People will feel much more critical and respected when they know that their opinions are valued.
Be a Good Conversationalist:
Practice engaging in enjoyable, meaningful conversations with others. This skill will help significantly in your networking and job interviews.
Ask questions about the other person and listen and understand their answers.
Try not to talk more than you listen!
Practice Empathy: Put yourself in the other person's shoes by thinking about how you would feel if you were on the other side of all the interaction. The point is not to judge or make assumptions of the person but to understand where they're coming from.
Related: How to Overcome Communication Apprehension
How do intentional intrapersonal communication processes?
Intentional intrapersonal communication is a way to communicate with oneself. It can be an effective way to generate creative ideas.
An example of intentional intrapersonal communication is writing down ideas in your head or drawing pictures or diagrams. This type of communication helps the creator think about the idea while generating new thoughts and ideas while thinking about it. This technique can be helpful for problem-solving, brainstorming, connecting thoughts, and more!
What are the advantages of intrapersonal communication?
Being skilled in intrapersonal communication can be advantageous for you, as it could provide multiple benefits. For instance, the following are some of them:
Visualization: By visualizing and seeing problems from different perspectives, you can make more intelligent decisions with your intrapersonal communication. You know the importance of additional information and how it affects a situation. This is because, through visualization, you have an idea of what to do next!
Becoming aware of your own emotions: Being in tune with your emotions is key to understanding communication. For example, if you're feeling down or angry, your negative emotions will be contagious, which could lead to unfortunate consequences for intrapersonal communication and interpersonal communication. On the other hand, if you are in a good mood, then it'll boost up everyone else's spirits too! Therefore, it is essential to stay aware of what type of emotional state you are experiencing. 
Understanding others' perspectives: The ability to understand another person is crucial. It's not always easy, but it can be done by putting yourself in their shoes and considering what they might experience or feel like. The more you practice your intrapersonal communication skills, the better off you'll be when interacting with others!
Decision Making: If you're capable of thinking through and weighing the pros and cons, it'll make decision-making easier. You might be more likely to understand both potential consequences if different decisions are made and what could happen by not taking any action at all.
Intrapersonal communication serves a variety of social purposes. Internal voice, or speaking to oneself, can aid in achieving and maintaining social adjustment.
Like the other forms of human communication, competent intrapersonal communication helps us interact socially and improve our well-being.
Related: Communication Is Key
What are the disadvantages of intrapersonal communication?
Intrapersonal communication skills are the foundation of emotion and our ability to make informed decisions. This includes an individual's internal thought process, rationalization, and reasoning. One disadvantage is that the conversation is one-way since there is no feedback. As a result, it could lead to incorrect assumptions or misunderstandings.
Final Thoughts
In a world of emotional intelligence, it's essential to understand your own emotions and those of others. Intrapersonal communication is the foundation for this skill set, as they allow us to think through our feelings before we act on them in ways that might hurt someone else or ourselves.
These skills help us navigate relationships with friends and family members more effectively, manage stress levels by understanding what is bothering us without overreacting emotionally, and make decisions aligned with what we want out of life instead of just reacting impulsively. So how can you develop intrapersonal communication? The answer lies within each person's self-talk. 
FAQ (Frequently Asked Questions)
What is intrapersonal communication?
Intrapersonal communication uses internal vocalization or reflective thinking to communicate with oneself.
What is an interpersonal skill?
Interpersonal skills are a set of skills that help you connect with people and work effectively with them. These skills can help you develop better relationships, work well as a team, and understand the needs of others.
What are the most important interpersonal skills?
The most important interpersonal skills in the workplace are listening skills, giving and receiving feedback, building relationships, working with difficult people, conflict management.
What are the most common communication behaviors?
There are many ways to communicate, and we all use different behaviors depending on the situation we find ourselves in. It is essential to know these behaviors because they help us understand and relate to the people around us. Aggressive, assertive, passive, and passive-aggressive communication behaviors are the four different types of communication behavior.
What is the difference between verbal and nonverbal communication?
Verbal communication is a type of communication characterized by the use of words. For example, written and oral conversation is two different types of verbal communication. Nonverbal communication is a type of communication that doesn't involve words, such as body language, gestures, and expressions.
What are the four elements necessary for speech communication?
Various communication theorists have described a method for developing a speech. The most share similar eight basic components (i.e., source, receiver, message, channel, feedback, environment, context, and interference) as transactional, but all the interaction occurs within the individual. For example, David K. Berlo, in his book "The Process of Communication," describes his four-element model, which includes source, message, channel, and recipient.
How does intrapersonal communication help with school, work, and personal relationships over time?
Intrapersonal communication over time helps with school, work, and personal relationships by helping people grow. It helps individuals understand themselves more deeply, and it also helps them better understand others.
When people communicate more deeply with themselves, they can better understand their motivations, habits, goals, and fears. This will allow them to make more informed decisions that will benefit themselves and those around them.
Intrapersonal communication over time is also helpful in the workplace because it allows people to see the world's previous interaction through the eyes of their coworkers, which can help with resolving problems more quickly.