Disclaimer: We sometimes use affiliate links in our content. For more information, visit our Disclaimer Page. 
It's hard to come up with a good, Unique Selling Proposition (USP). Most businesses struggle with creating a USP that stands out and resonates with their target market.
This guide will discuss the 18 best examples of unique selling propositions that have helped businesses differentiate themselves from their competitors. We will also provide tips on how you can create a powerful USP for your own business.
By understanding what makes these businesses unique, you can begin to develop your USP and increase your chances of success.
What is a unique selling proposition?
A unique selling proposition (USP) is a feature that makes your product or service stand out from the competition. It sets you apart from your competitors and enables you to charge more for your product or service. For a USP to be compelling, it must be something that your target market cares about and that your competitors cannot easily copy.
For example, if you are selling a new toothbrush that has been clinically proven to reduce plaque by 50%, this would be a strong USP.
If all of your competitors sell toothbrushes that only claim to reduce plaque by 10%, this 50% reduction would be a compelling reason for customers to choose your product. However, for a USP to be truly unique, it must be an important differentiator that your competitors do not easily replicate.
If your USP is something that can be easily copied, it will lose its power and may even backfire by making customers question why they should pay more for your product when they can get the same thing elsewhere.
Related: Product Differentiators and How to Use Them Effectively
How to write your unique selling proposition?
Think about what makes your product or service different from what is there. What do you offer that no one else does? This could be something as simple as a better price point or a unique feature or benefit. Once you've identified what makes you different, focus on communicating that clearly and concisely.
Your USP should be reflected in your marketing strategy, from your website to your social media posts to your print ads.
Make sure it's front and center so prospective customers can immediately see what sets you apart. And finally, don't be afraid to change your USP as needed – as your business grows and evolves, so should your USP.
How Long Should a Unique Selling Proposition Be?
A USP can be a single word or phrase or a longer sentence or paragraph. The important thing is that it is clear, concise, and memorable. For example, Nike's USP is "Just Do It."
This simple phrase encapsulates the company's brand identity and inspires customers to take action.
In contrast, Virgin America's USP is "Fly courageous." This phrase communicates the airline's commitment to stand out from the competition and encourage customers to use their services.
Ultimately, there is no right or wrong answer when it comes to the length of a USP. The most important thing is that it effectively communicates what makes your business unique.
Related: Generate Leads for Your Business
How would you differentiate between a value proposition and a unique selling proposition?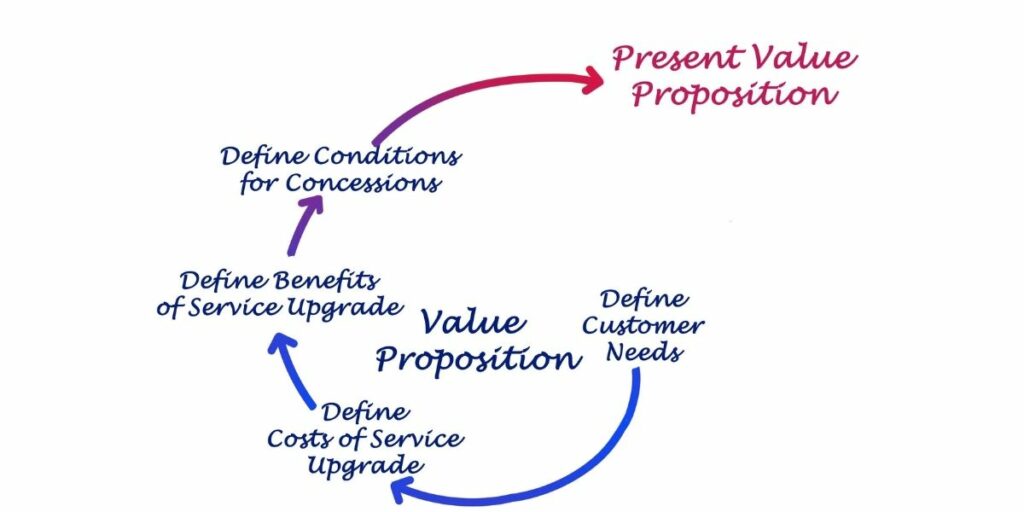 A value proposition is a statement that shows how well a product or service meets the needs of a company's ideal customer. On the other hand, a unique selling proposition is a statement that shows how well a product or service meets the needs of a customer better than any other product or service on the market.
In order to create an effective value proposition, businesses need to research their target market and understand what needs and wants their customers to have.
They also need to ensure that their product or service can meet those needs uniquely and differently from their competitors. A unique selling point must clearly articulate why customers should choose your product or service over any other on the market.
It should be concise, persuasive, and supported by evidence. Creating a compelling value proposition or unique selling proposition can be difficult, but it is essential for any business that wants to succeed.
Related: Business Marketing Plan
Examples of Unique Selling Propositions in SaaS
1. Stripe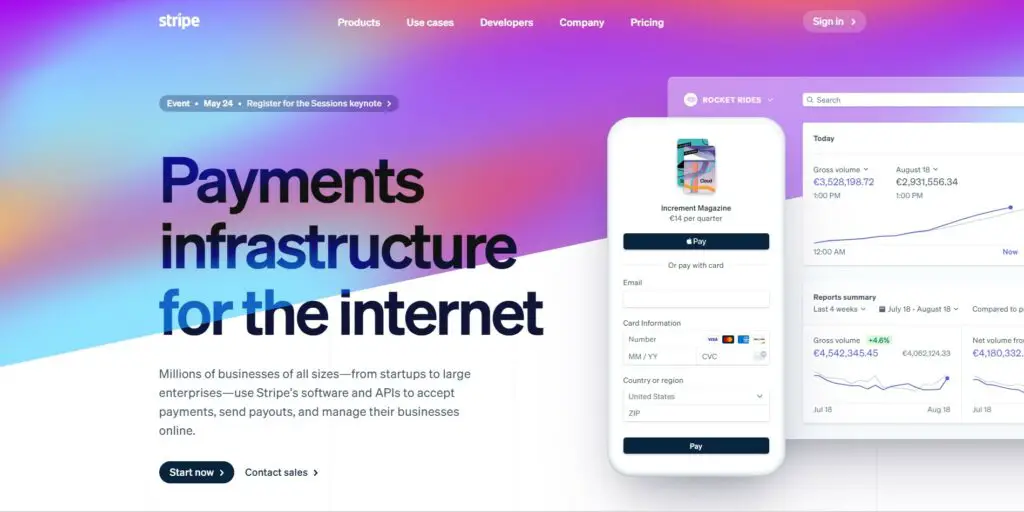 Stripe is a company that provides payment processing services for online businesses. One of its unique selling propositions is its "Pay As You Go" pricing model. This means that companies only pay for their services instead of being charged a fixed monthly fee.
This makes Stripe an especially attractive option for small businesses or startups that may not have a lot of transactions in the early stages of their growth. In addition, Stripe also offers fraud prevention and security features designed to give a business owner peace of mind.
As a result, Stripe is a powerful tool for businesses of all sizes looking to streamline their payment processing.
2. Robinhood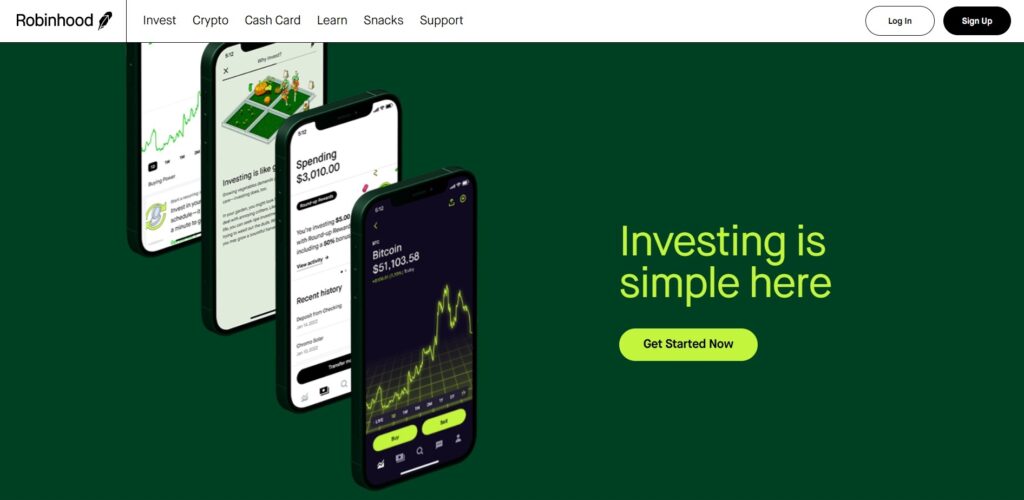 Robinhood is a commission-free investing app that has made a splash in the financial world thanks to its unique selling point. Robinhood offers users the ability to buy and sell shares without paying any commissions, making it an appealing choice for investors looking to save money.
Moreover, Robinhood also offers several other features that set it apart from other investing apps, including the ability to trade cryptocurrency and access to advanced market data.
As a result, Robinhood has quickly become one of the most popular investing apps on the market.
3. Anchor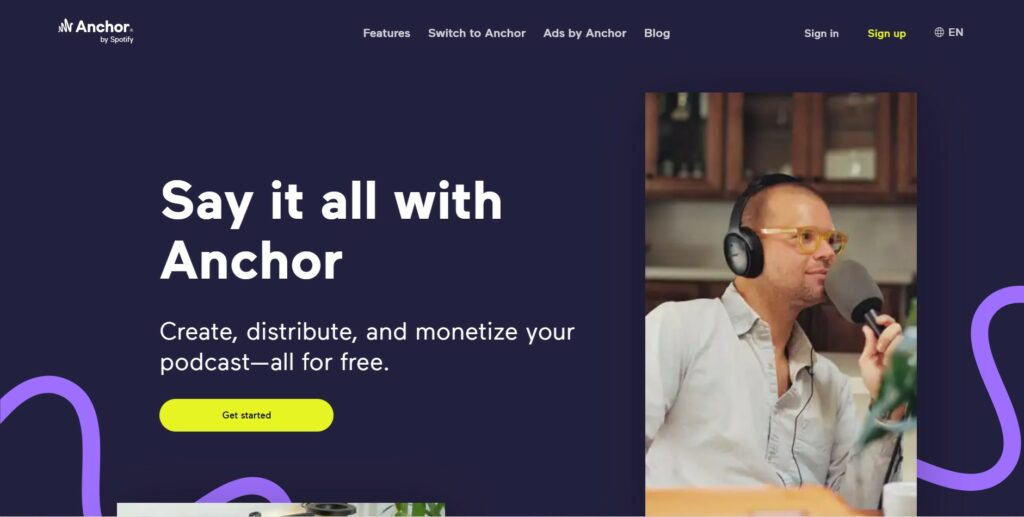 Anchor is a unique podcasting platform that allows users to create, distribute, and monetize their podcasts for free. Anchor's focus on ease of use and freedom of expression makes it an ideal platform for aspiring podcasters who want to get their voices out there.
Anchor also provides features that allow users to customize their podcasts, including adding music and sound effects, creating custom intro and outro sequences, and generating transcripts of their episodes.
In addition to its user-friendly interface and robust feature set, Anchor also offers a wide range of integrations with popular social media platforms, making it easy for listeners to find and follow your show.
4. Canva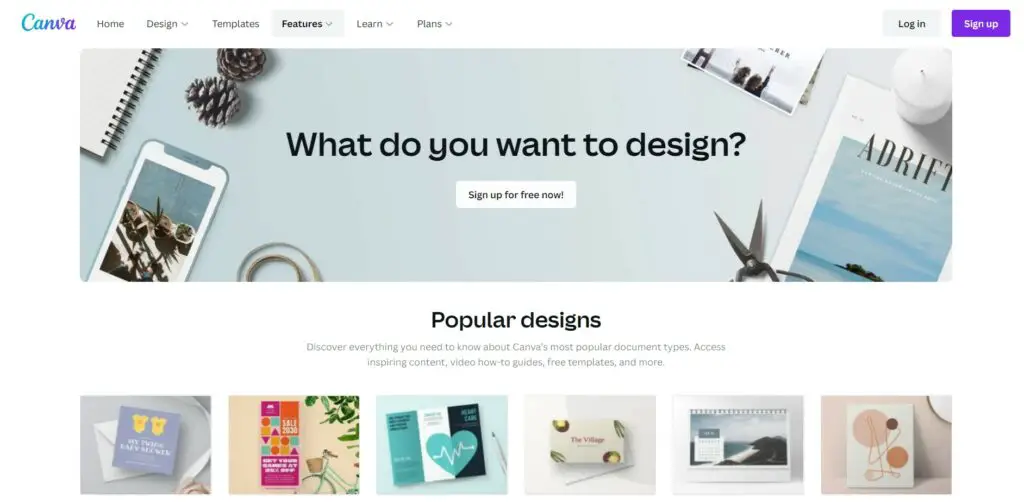 Canva is a prime example of a company with a strong, unique selling proposition. Canva is an online design and publishing platform that makes it easy for anyone to create vector graphics. Canva's drag-and-drop shapes and elements let complete novices design a professional image, flyer, or document in minutes.
This makes Canva an indispensable tool for businesses that need to create marketing materials quickly and easily.
Additionally, Canva's library of templates and resources means that even the most design-challenged individual can create high-quality documents and images. For companies who need to get their message out quickly and efficiently, Canva is the perfect solution.
5. ConvertKit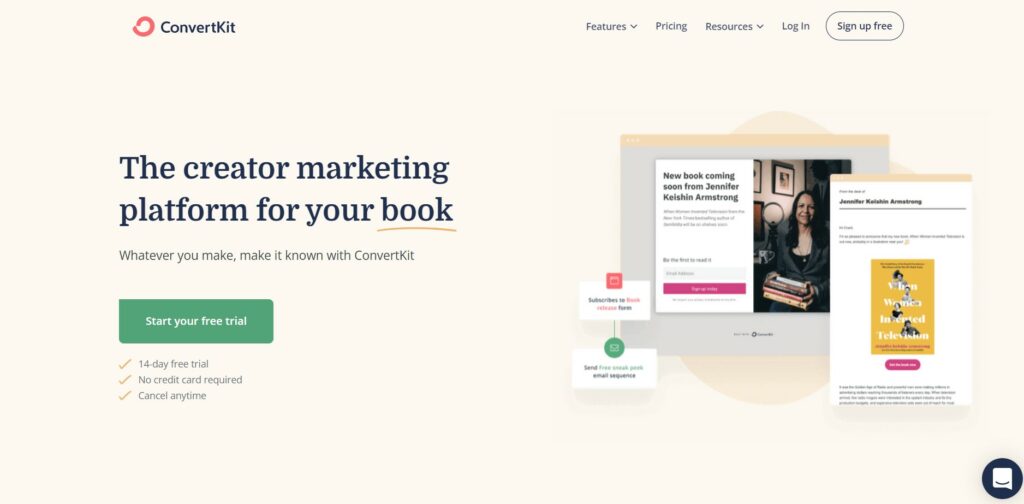 ConvertKit is an email marketing service specifically designed for professional bloggers and online entrepreneurs. What sets ConvertKit from its competition is its focus on email automation.
With ConvertKit, users can create automated email sequences triggered by specific events, such as subscribing to a newsletter or purchasing.
This allows bloggers and entrepreneurs to stay in touch with their audience without sending out manually-crafted emails every time they want to promote a new product or blog post.
In addition, ConvertKit offers a wide range of features designed to help users grow their businesses, such as customizable sign-up forms and landing pages.
As a result, ConvertKit is an excellent choice for anyone looking for an email marketing service that can help them save time and grow their business.
6. GoToWebinar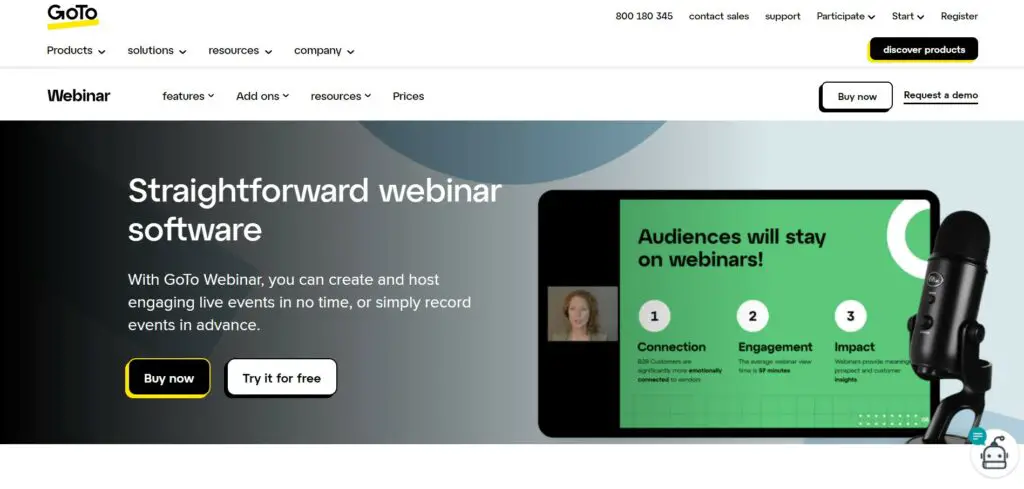 GoToWebinar is a powerful webinar platform that helps businesses connect with their customers and prospects more meaningfully. By providing an easy-to-use platform packed with industry-leading features, GoToWebinar can achieve a competitive advantage.
For example, GoToWebinar's live video streaming and HD audio ensure that every attendee has a great experience, regardless of location. Additionally, GoToWebinar's Polls & Surveys feature allows businesses to collect valuable feedback from their audience in real-time.
This feedback can improve the quality of future webinars and make better business decisions overall. GoToWebinar's unique selling proposition is its ability to help businesses connect with their customers and prospects in a more engaging and impactful way.
7. SoundCloud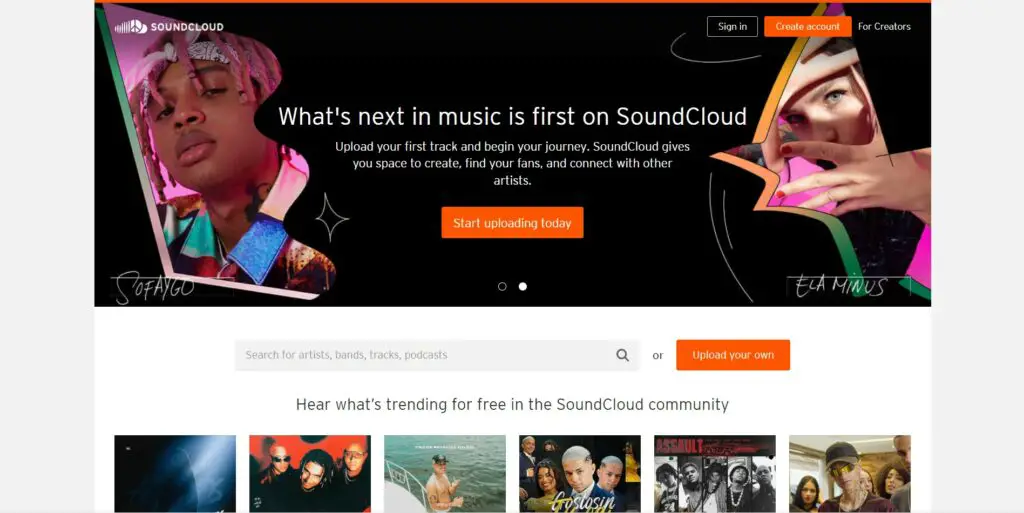 SoundCloud is a music streaming platform that allows users to upload, share, and listen to tracks. Founded in 2007, the company has quickly become a leading player in the music industry, with over 175 million active users.
One of the critical factors in SoundCloud's success has been its unique selling proposition. The platform offers a combination of features not available on other music streaming services.
Moreover, SoundCloud also allows users to upload their tracks and share and listen to tracks from other users. This makes it an essential tool for artists looking to promote their music and for music fans to discover new artists.
In addition, SoundCloud's user-friendly interface and wide range of features make it a popular choice for casual listeners and hardcore music fans alike. As a result, SoundCloud has established itself as a key player in the music industry, with a unique selling proposition that has allowed it to thrive in a highly competitive market.
Unique Selling Proposition Example in Ecommerce
8. Woocommerce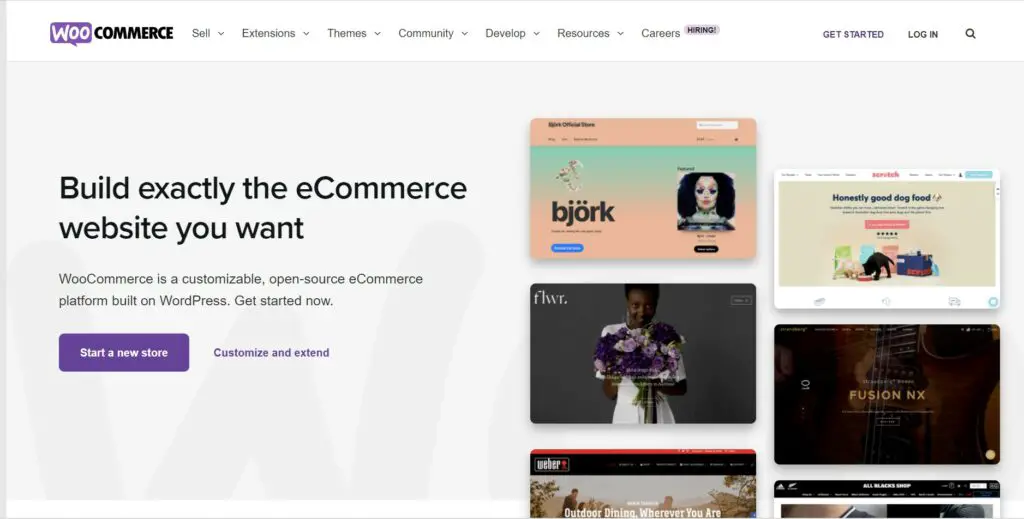 Etsy, Shopify, and BigCommerce may be the first platforms that come to mind when setting up an online store – but Woocommerce is a powerful eCommerce platform in its own right. One of Woocommerce's most unique selling points is that it is the most customizable eCommerce platform.
While other platforms limit you to preset themes and plugins, Woocommerce gives you the freedom to tailor your store to your unique business needs. For example, you can find Woocommerce plugins for product customization to integrate with third-party shipping providers. And if you're a developer, you can even create your plugins.
Thanks to its flexibility, Woocommerce is used by some of the world's most well-known brands, including Coca-Cola, Ford, and Isabella Oliver.
9. Death Wish Coffee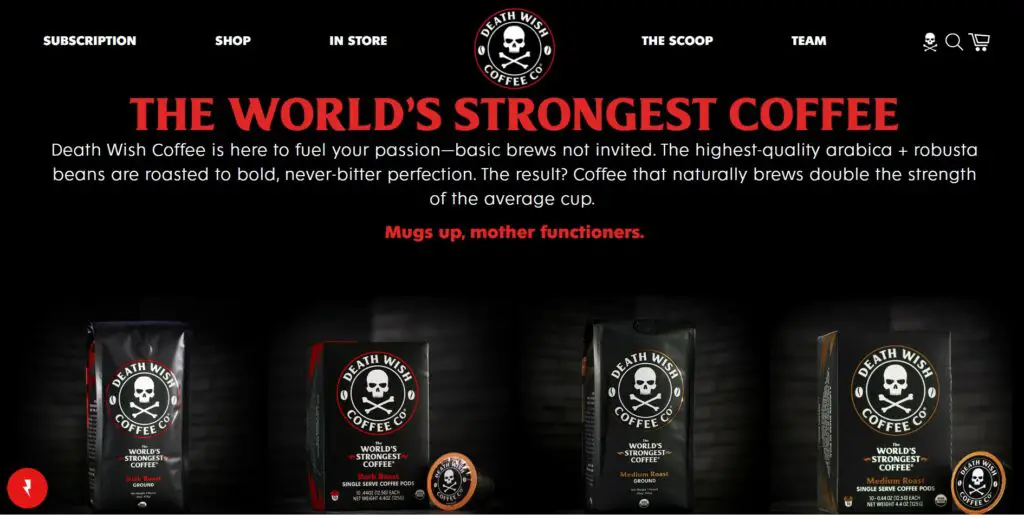 Death Wish Coffee takes pride in its USP. As the world's strongest coffee, Death Wish Coffee promises to deliver a jolt of energy that will help get you through the day.
The company's website claims that its coffee is twice as strong as a typical cup of joe and contains twice the amount of caffeine.
Death Wish Coffee also offers a variety of flavors to choose from, including French Vanilla and Hazelnut. The company's commitment to quality and satisfaction has made it a favorite among coffee lovers looking for something unique.
10. Patagonia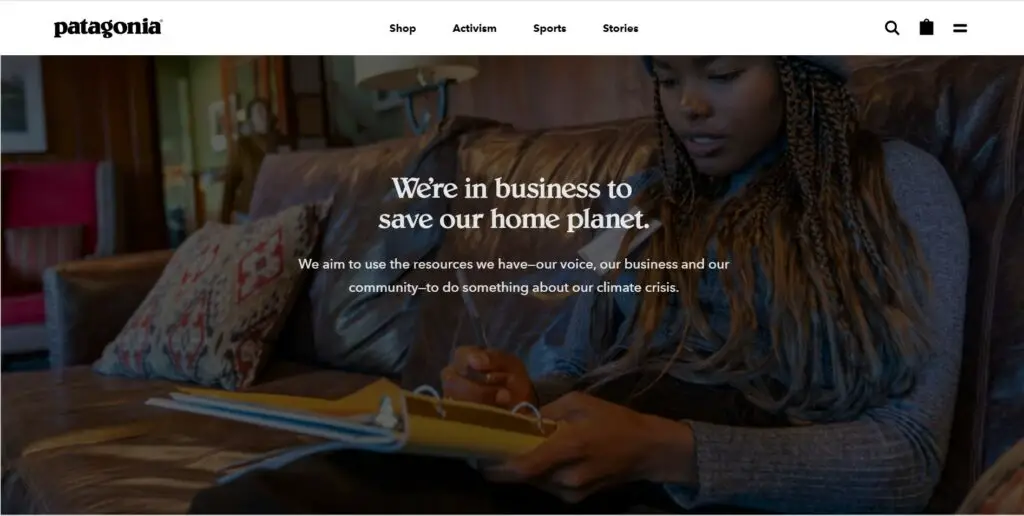 Patagonia is a clothing company known for its sustainable and ethical practices. The company was founded in 1973 to provide high-quality, durable clothing for outdoor enthusiasts.
Today, Patagonia is a leader in sustainability, using recycled materials and organic cotton to create environmentally-friendly clothing. In addition, the company is committed to fair-labor practices and supporting local economies.
These sustainability efforts have helped to create a unique selling proposition for Patagonia. Therefore, consumers looking for ethically-produced clothing are more likely to choose Patagonia over other brands.
11. Saddleback Leather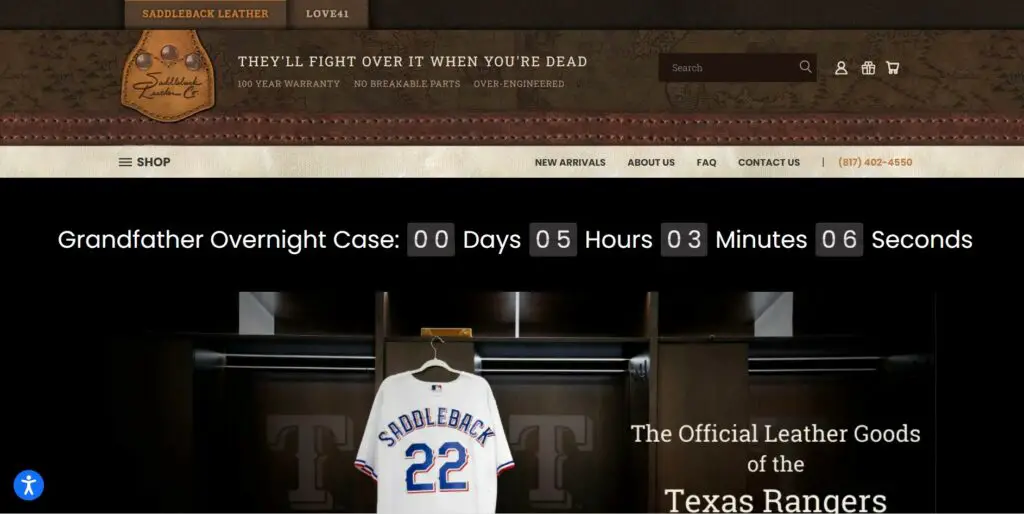 When it comes to Saddleback Leather, their unique selling proposition is clear: they sell high-quality, durable leather goods built to last a lifetime. In an age where fast fashion reigns supreme and cheap disposables are the norm, Saddleback is a breath of fresh air.
Their products are an investment, not only because of the price tag but also because of the care and attention that goes into each item.
From the full-grain leather to the hand-stitched details, every aspect of their products is designed for durability and longevity.
For those who appreciate quality craftsmanship and are looking for products that will stand the test of time, Saddleback Leather is the obvious choice.
12. TOMS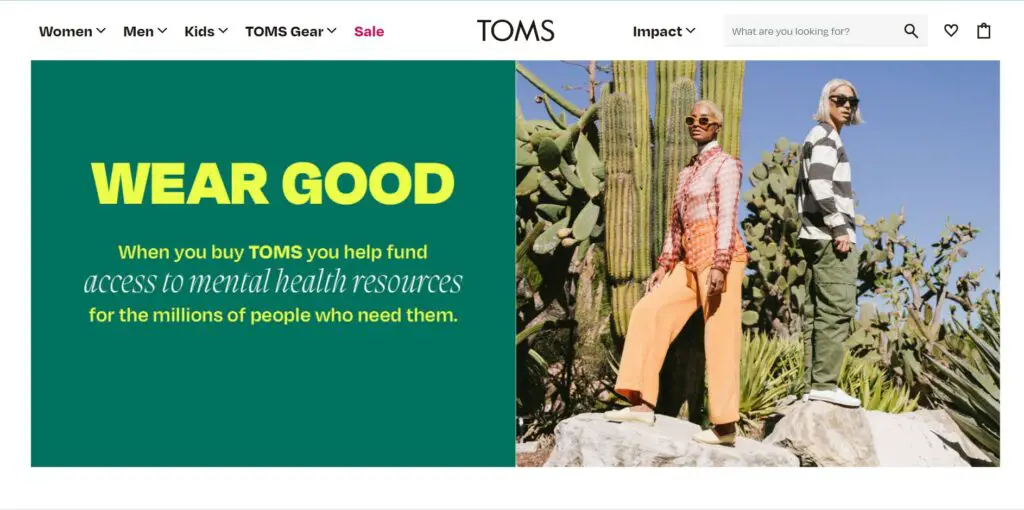 TOMS is a unique company in many ways, but its focus on social responsibility is one of the most exciting things about it. Their "One for One" program is designed to help those in need, and they have given away over 60 million pairs of shoes to people in need around the world.
This commitment to giving back is a crucial part of their brand, and it sets them apart from other shoe companies. In addition to their charitable work, TOMS also offers a wide range of stylish and comfortable shoes for both men and women. They have something for everyone, and their prices are very reasonable.
Overall, TOMS is an excellent example of a company with a strong social conscience that offers high-quality products at a fair price. Their unique selling proposition is clear, and it has helped them grow into a successful global brand.
13. Bee's Wrap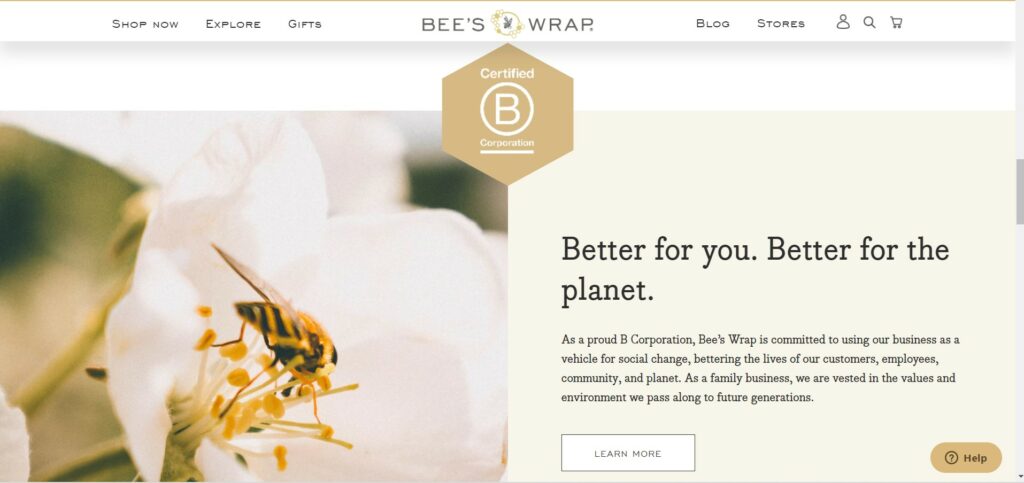 Bee's Wrap is a unique product that helps users reduce their reliance on plastic wrap. The company's products are made of beeswax, which gives them many advantages over traditional plastic wrap. First, Bee's Wrap is reusable; it can be used multiple times, which helps to reduce waste.
Second, the beeswax coating makes the wrap naturally moisture-resistant, perfect for covering food that needs to stay fresh.
Third, Bee's Wrap is flexible and can be molded to fit any container, making it ideal for leftovers and bulkier items.
Finally, when Bee's Wrap is no longer needed, it can be composted, making it a truly sustainable option. Combining these features makes Bee's Wrap an appealing option for those looking for an environmentally friendly and reusable food storage solution.
14. Fabletics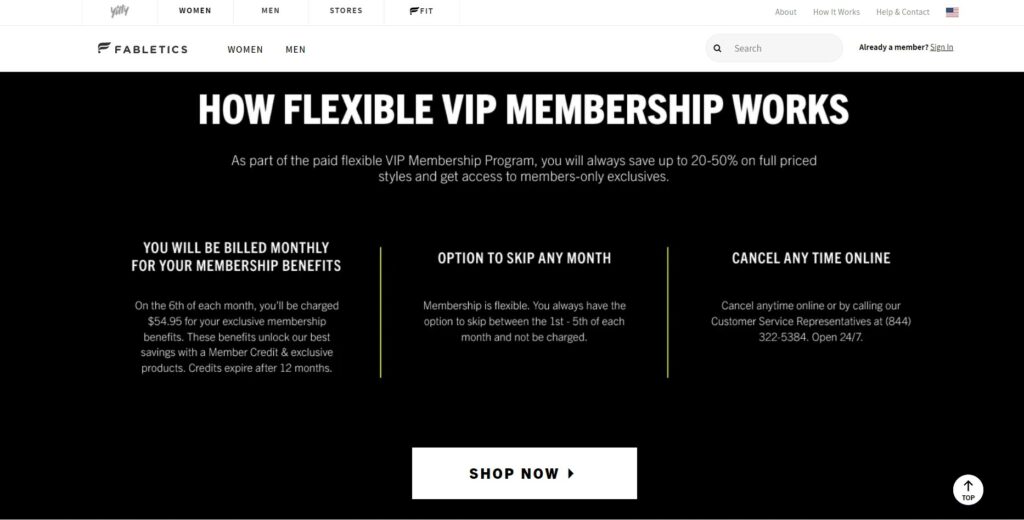 Online retailer Fabletics is known for its affordable, stylish workout gear. But what sets the company apart is its unique marketing and customer service approach. For starters, Fabletics uses a reverse showroom model. Its physical stores showcase its products and encourage customers to try them, but purchases are made online.
This allows the company to keep inventory costs low and avoid the hassle of returns. Additionally, Fabletics has built its brand around the idea of being " athletic chic," offering trendy yet practical clothes that appeal to women of all ages.
And finally, the company offers a VIP membership program that gives members access to exclusive sales and discounts. These factors have helped make Fabletics one of the fastest-growing retailers in the world.
15. ASKET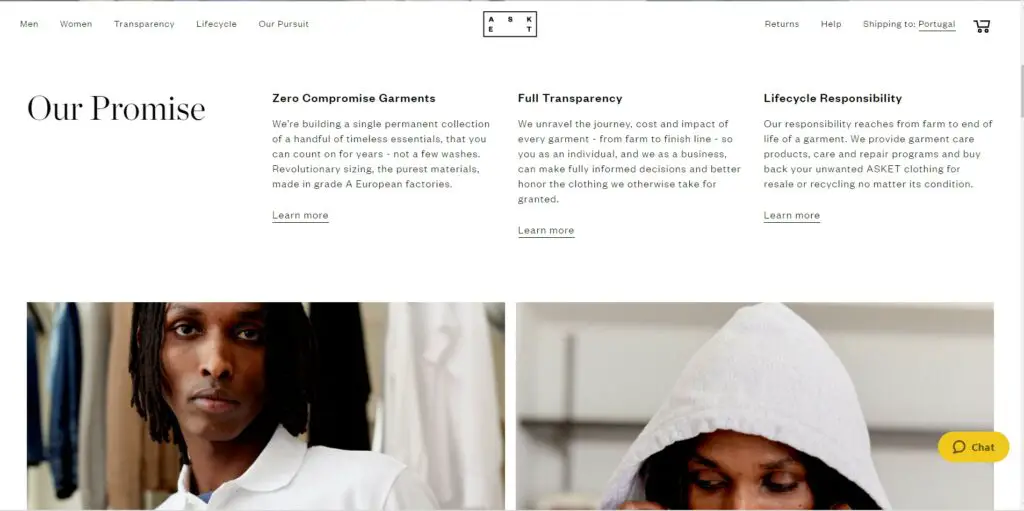 ASKET is a men's clothing brand focusing on quality and simplicity. Their tagline, "Fewer, better things," sums up their approach to design. ASKET's clothes are made to last, using high-quality fabrics and lasting construction methods. In addition, they offer a wide range of basics, from tees and henleys to chinos and jeans.
But it's not just the quality of ASKET's clothes that makes them unique. The brand also offers an incredible shopping experience, free shipping and returns, and an online style guide to help customers find the perfect outfit.
In addition, ASKET provides free repairs for any damaged item during normal wear. With its combination of quality products and outstanding customer service, ASKET has established itself as a leader in the world of men's fashion.
Unique Selling Proposition Examples by Direct-to-Consumer (DTC) brands
16. Warby Parker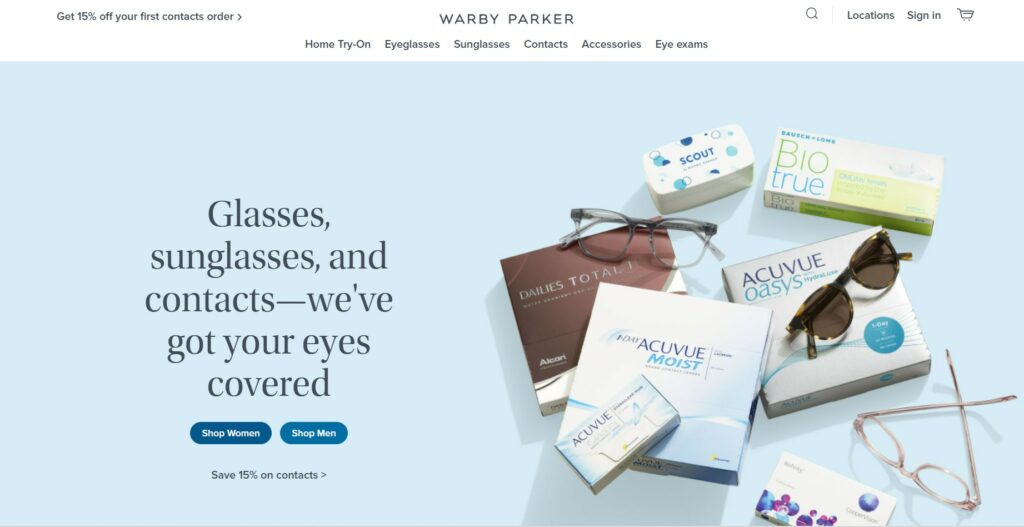 Warby Parker is a company that sells prescription glasses and sunglasses. They are unique in that they offer a home try-on program, where you can select five frames to try on at home for free. They also have a virtual try-on feature, where you can upload a photo of yourself and see how the glasses look on you.
Moreover, Warby Parker offers free shipping and returns, and they have a loyalty program where you can earn points towards free glasses. Their prices are also very competitive, starting at just $95 for a pair of prescription glasses.
17. Nerd Fitness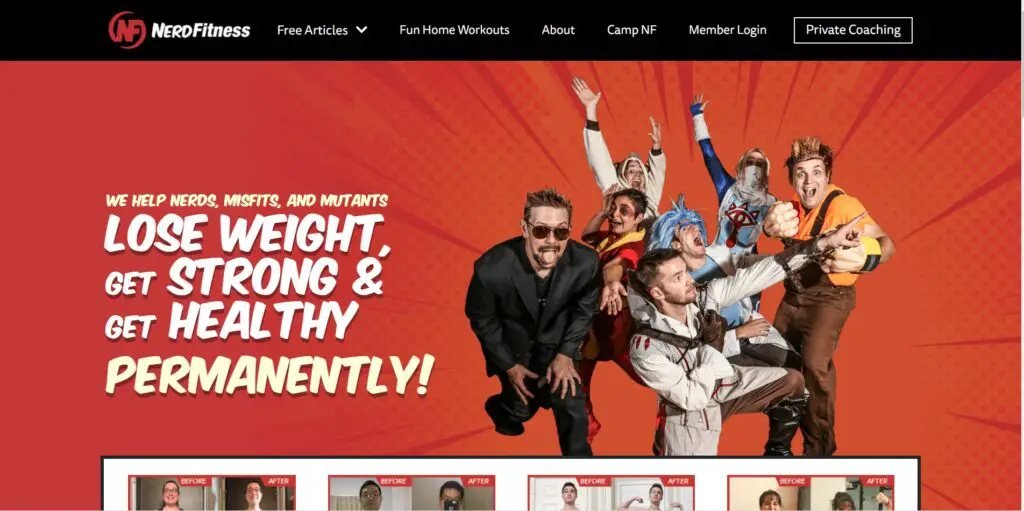 Nerd Fitness is a website that helps people get in shape by making fitness fun and easy to understand. They offer a free, 10-week course that promises to help you lose weight and become stronger and more energetic.
They also have a community of like-minded people to support and encourage you. Another USP of Nerd Fitness is its focus on helping people who are new to fitness.
They offer detailed articles and videos that explain how to work out safely and effectively. They also have a forum where people can ask questions and get advice from experts.
18. Taylor Stitch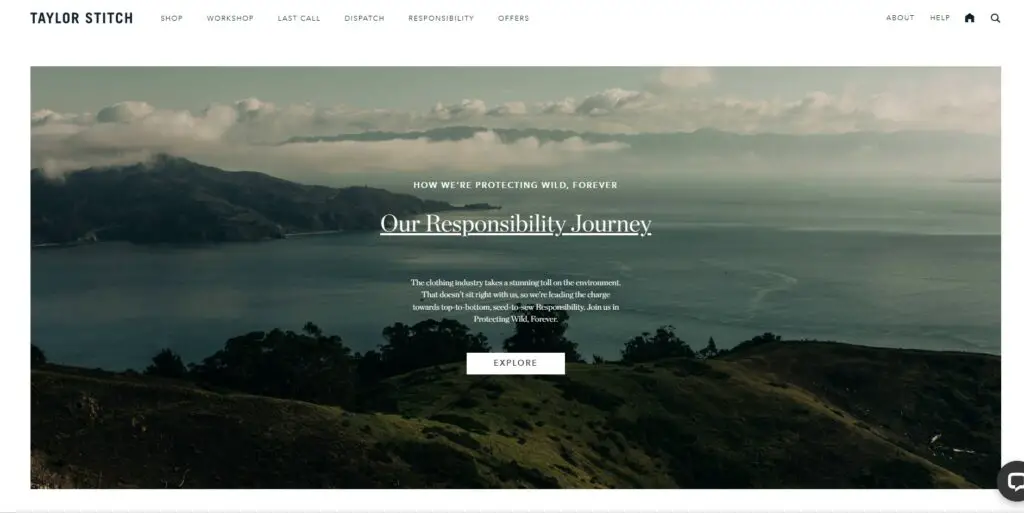 Taylor Stitch is a clothing company that specializes in high-quality, well-crafted garments. Their USP is that they offer a lifetime guarantee on all of their products. If any of their garments ever rip, tear, or otherwise fall apart, they will repair or replace them for free.
This policy provides customers with peace of mind, knowing that they can purchase from Taylor Stitch without worrying about the quality of their clothes.
In addition to offering a lifetime guarantee, Taylor Stitch also produces its garments in an environmentally-friendly way. They use sustainable materials and employ fair trade practices throughout their supply chain.
As a result, their customers can feel good about supporting a company doing its part to protect the planet.
Finally, Taylor Stitch offers free shipping on all orders over $100. This makes them attractive to online shoppers looking for quality clothing without paying exorbitant shipping fees.
Overall, Taylor Stitch's unique selling propositions make them a stand-out company in the world of online apparel retailers.
Related: 20 Marketing Strategies
Closing Thoughts
In order to be successful, businesses need to have a competitive advantage. This can come in a unique product, competitive pricing, or a superior customer service experience.
However, the most critical competitive advantage that a business can have is a strong understanding of its customers.
By knowing its customers and what they want, a business can develop unique selling propositions that appeal directly to them. In today's competitive marketplace, this is more important than ever before.
By developing strong customer relationships and understanding their needs, businesses can take their marketing efforts to the next level.