Disclaimer: We sometimes use affiliate links in our content. For more information, visit our Disclaimer Page. 
If you're a business owner, you know that marketing is essential to your success. And if you're not doing local online marketing, you're missing out on a huge opportunity. This article will define what local online marketing is and why it matters.
We'll also discuss how to integrate your offline and online marketing strategies and make the most out of your local search marketing campaigns. Local online marketing is essential for businesses today – don't miss out!
What is Local Online Marketing, and Why Does it Matter?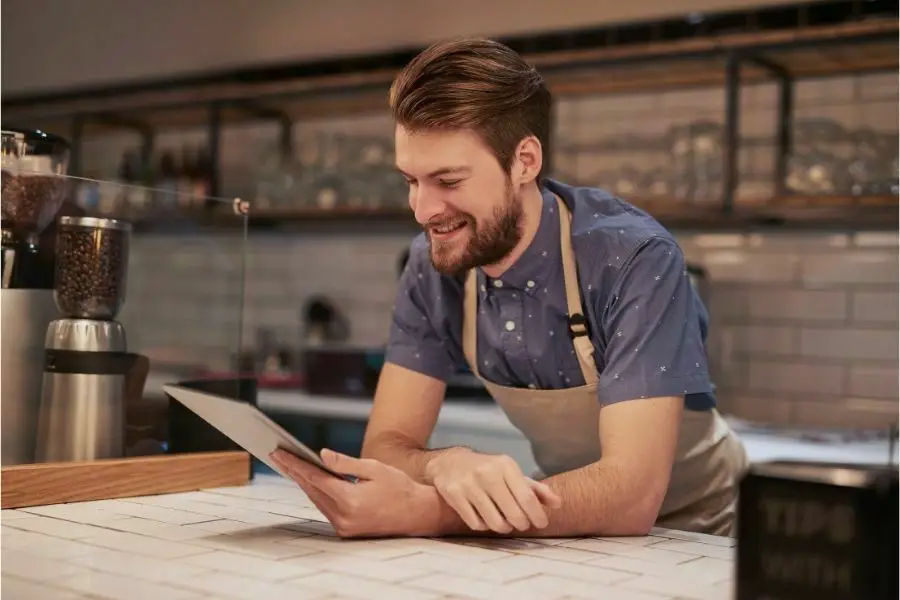 Local online marketing promotes a business or brand online within a specific geographic location. This can be done through various means, including search engine optimization (SEO), pay-per-click (PPC) advertising, social media marketing, and more. Local online marketing aims to increase visibility and traffic to a business or brand's website from people within the same geographic area.
There are several benefits to local online marketing. Perhaps the most obvious is that it can help to increase sales and revenue for a business. But, in addition, it can also help build brand awareness and recognition and increase leads and customers.
Local online marketing matters because it allows businesses to reach out to and connect with potential and existing customers within their area. It's an effective way to promote a business, build brand awareness, and increase sales and revenue. In today's digital world, it's more important than ever for companies to have a solid online presence. And local online marketing is a great way to achieve this.
How to Integrate Your Offline & Online Strategies
In the past, businesses would typically promote themselves offline through print advertising, television commercials, and radio ads. While these methods can still be effective, it's crucial also to promote your business online. This is where local online marketing comes in.
Local online marketing can be a great complement to traditional offline marketing methods. For example, if you're running a print ad campaign, you can include a call-to-action (CTA) that encourages people to visit your website or social media page. You can also promote your business offline by using QR codes that link to your online content.
In addition, you can use local online marketing to drive foot traffic to your brick-and-mortar location. For example, if you have a store or restaurant, you can use SEO and PPC advertising to increase the visibility of your business in search engine results. You can also use social media to promote special offers and deals, encouraging people to visit your business.
Related: How to Promote Your Business Locally
8 Local Online Marketing Tips to Help You Get Started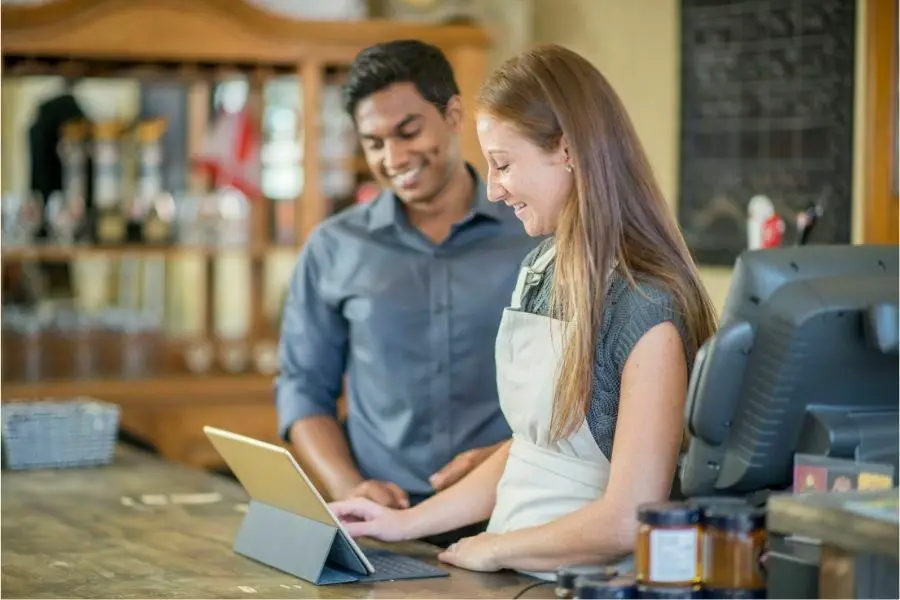 Local online marketing can be a great way to get local businesses noticed by potential customers. Here are seven tips to help you get started:
1. Create a Local Business Page
As a small business owner, you know that every customer counts. So why not make it easier for potential customers in your area to find you? You can do just that by creating a local business page on Google My Business, Local Pages, Facebook Pages, and Bing Places.
Take the time to fill out all your local online business information. Then, when people search for businesses of your category in your region, your business will show up in the search results. Include photos and videos, product offerings, business hours, directions, and contact info on your local business page. You can also respond to customer reviews.
And don't forget about local listings of businesses on common business pages. Making it easy for customers to find you online will help you attract more local customers and grow your business.
2. Optimize Your Site for Local Search
In today's digital age, local businesses need to go above and beyond to be found by potential customers. One way to do this is by optimizing your website for local search. This means including relevant keywords in your content and your location.
For example, if you're a plumber in Los Angeles, you would want to include keywords like "plumbing," "plumber," and "Los Angeles" on your website. In addition to having local keywords, it's also important to create local landing pages and Service pages.
These are pages that are specifically designed for customers in your area and provide them with relevant information about your business.
Make sure your site is optimized for local search by including your city and state in your titles and metatags. You can also create a Google My Business listing to improve your visibility in local search results.
With countless local businesses competing for attention online, it's essential to take every opportunity to optimize your website and stand out from the crowd.
3. Invest in your website
Having a good website is essential in running a local online marketing campaign. Your website should be well-designed and user-friendly, with relevant and engaging content that speaks to your target audience.
If you don't have a website, now is the time to get one! It will help you reach more potential customers, giving you a platform to showcase your products or services.
Plus, having a website is essential for building trust with your audience. When people can't find information about your business online, they're less likely to do business with you. So if you're serious about marketing your business online, make sure you have a website that's up to the task.
4. Optimize Your Website for Mobile
More than ever, potential customers are searching for local businesses on their mobile devices. In order to ensure that your business is visible to them, it's crucial to optimize your website for mobile. This means making sure that your local business listings are up-to-date and accurate and that your site is user-friendly and easy to navigate on a mobile device.
By providing potential customers with a positive mobile experience, you're more likely to convert them into loyal customers. And by working with a local online marketing service, you can rest assured that your website is optimized for local search and mobile users.
5. Get Backlinks from other local businesses
A backlink is an important part of local online marketing services. It links one website to another and helps improve your site's SEO. Backlinks are valuable because Google and other search engines use them as a ranking factor when determining which websites to show for specific searches.
Your website will have more value and social proof by being listed on online directories. Over time, accumulating backlinks from other businesses will significantly improve your SEO. This will make your website more visible online and attract more customers.
Consequently, backlinks are essential for local businesses to expand their customer base and improve their online presence. Start today by searching for local businesses and websites that can provide backlinks to your site!
6. Use Analytics and Tracking Tools
Google Analytics is a powerful tool that all business owners should be using to track their website traffic. By understanding where your traffic is coming from, you can better optimize your site to attract more visitors.
Another helpful tool is Google Search Console. This tool lets you see how often your site appears in Google search results and the keywords people use to find your site. Armed with this information, you can change your site to improve your SEO and attract even more visitors.
In addition to tracking website visits, you should also set up phone call tracking for any online advertising campaigns. This will allow you to see how effective your ads are in terms of generating leads. By using analytics and tracking, you can better understand what marketing efforts are working and better use your resources.
7. Get Active on Social media
In today's digital age, it's more important than ever for businesses to have a strong online presence. One way to achieve this is by being active on social media. Companies can reach a wider audience and build brand awareness by creating and maintaining profiles on social media sites like Facebook, Twitter, and Instagram.
Also, social media can be used to drive traffic to your website or business listing. Paid advertising programs on social media platforms can also target your audience with laser precision specifically. So if you're looking to get ahead of the competition, make sure you incorporate social media into your marketing plan.
8. Create Relevant, High-Quality Content
One of the best ways to attract visitors to your site is by creating relevant, high-quality content. Write blog posts that target your local market and include keywords that potential customers are searching for. For example, if you're a plumber in Los Angeles, you could write a blog post titled "5 Tips for Hiring a Plumber in Los Angeles."
In addition to blog posts, you can also create infographics, e-books, and other types of shareable and informative content. By creating valuable and engaging content, you can encourage potential customers to visit your site and learn more about your business.
Related: Content Marketing
How to Choose Which Type of Digital Marketing Strategy Fits Your Business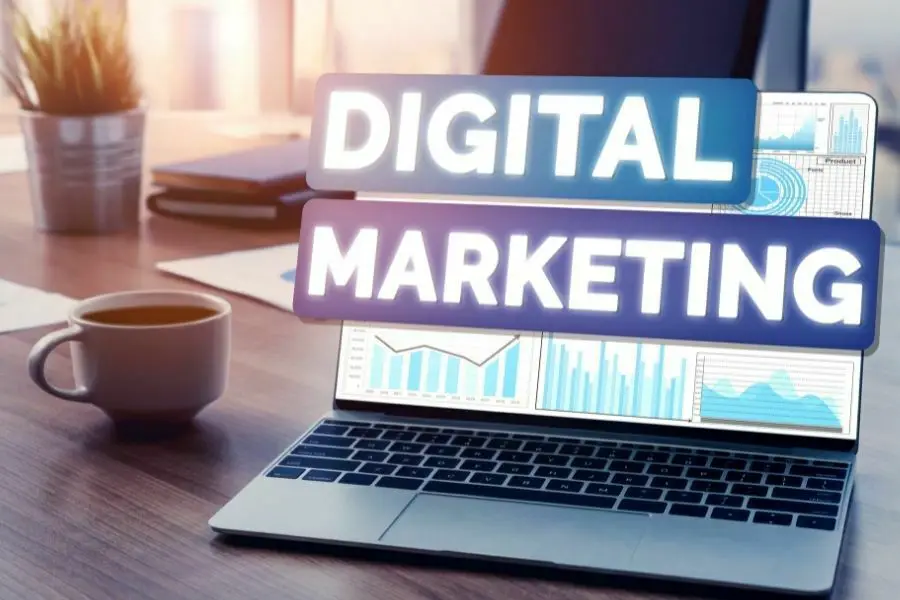 There are two main types of local online marketing: paid search and organic search.
Paid search, also known as pay-per-click (PPC) advertising, is a type of local online marketing that allows businesses to ads that appear in search engine results. Companies can choose to have their ad show up when people search for specific keywords or phrases related to their business. They then pay a fee each time someone clicks on their ad.
Organic search is a type of local online marketing that helps businesses increase their visibility in search engine results without paying for ads. This can be done by optimizing your website and content for specific keywords or phrases and building backlinks to your site.
So, which type of local online marketing is right for you? The answer depends on many factors, such as your budget, your business goals, and the competition in your area.
If you're starting with local online marketing, it might be good to start with an organic search. This is because it's a less expensive option, and it can still be effective if done correctly. Once you better understand how local online marketing works and what's involved, you can decide if paid search is proper for you.
Related: Digital Marketing
How to Make the Most out of Your Local Search Marketing Campaigns?
You can do a few things to make the most out of your local search marketing campaigns.
First, you need to choose the right keywords or phrases to target. These should be related to your business and what you offer. Then, you can use Google AdWords Keyword Planner tools to research which keywords or phrases are most relevant to your business.
Once you've chosen your keywords, it's time to create compelling ads and landing pages. Your ads should be clear and concise, and your landing pages should be relevant to the keywords you're targeting.
Then you need to track your campaign's performance to see what's working and what isn't. This way, you can make changes as necessary to improve your results.
Related: Inbound Marketing
The Importance of a Local Online Marketing Strategy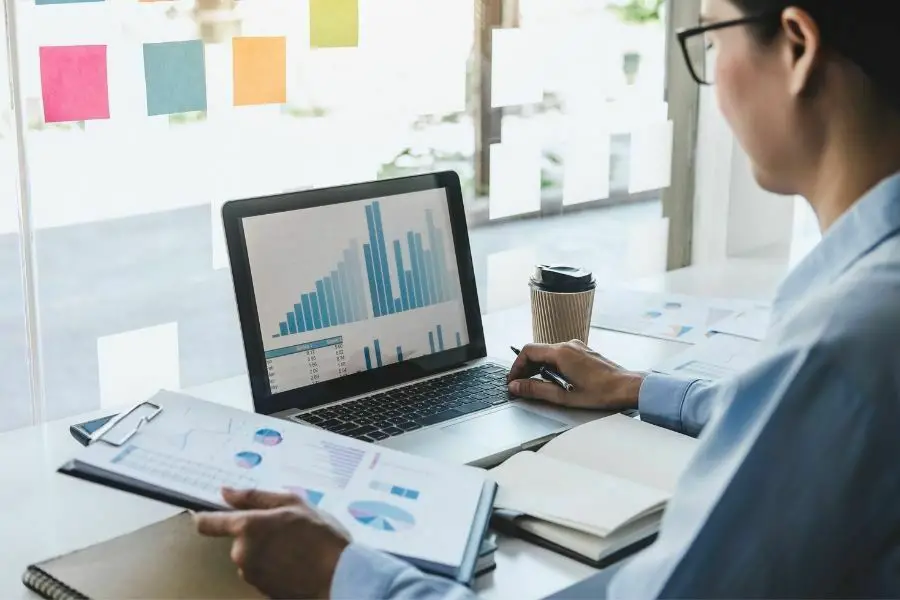 As the world increasingly moves online, businesses must adapt their marketing strategies to meet the digital consumer's needs. Therefore, a local online marketing strategy is essential for any business that wants to stay relevant and attract new customers.
Here are five reasons why:
It allows you to reach potential customers searching online for businesses like yours.
It helps you stand out from the competition by promoting your unique selling points.
It builds relationships with customers and potential customers in your area.
It can increase foot traffic and online sales.
It's cost-effective and trackable, so you can measure your return on investment.
If you're not already using a local online marketing strategy, now is the time to start. Investing in this type of marketing will help ensure that your business stays relevant and competitive in today's digital world.
Final Thoughts
Local online marketing is a great way to increase sales and build relationships with customers. If you're not already using this type of marketing, now is to start. Paid search can be effective, but organic search is a less expensive option that can still be as successful.
Make sure to track your campaign's performance to see what's working and make necessary changes. Overall, a local online marketing strategy is beneficial because it can help you to increase sales, build relationships, and stand out from the competition.
What are your thoughts on local online marketing? Let us know in the comments below!
FAQs
What does local mean in marketing?
The word "local" has a few different meanings for marketing. In general, local marketing refers to any advertising or promotion targeted at a specific geographic area. This could be a city, a region, or even a country. Local marketing can also be defined by its scale, with some campaigns reaching just a few thousand people and others reaching millions.
How do I start a local marketing business?
You can start a local marketing business by finding small companies in your area that need help with marketing. Then, you can offer them your services. You may be able to help them, for example, youth things like creating a social media presence, designing marketing materials, or even just giving them advice on how to market their business better. To get started, you'll need to know marketing and some creative ideas. You'll also need to be able to self-promote and get the word out about your business.
How do I find local customers?
There are several ways to find local customers. One way is to become involved in the community and develop relationships with potential customers. This can be done by joining local organizations, attending community events, and volunteering. Another way to find local customers is to use online marketing tools such as Google AdWords and Facebook Ads. These tools allow you to target potential customers in your area by targeting keywords and locations. Finally, you can also use traditional marketing methods such as print ads, TV ads, and radio ads. These methods may be more expensive than online methods, but they can be effective if you target your audience correctly.
What are internet marketing services?
Internet marketing services come in many different forms, but they all have one goal: to help businesses or individuals promote their products or services online. There are many ways to achieve this, and each has its advantages and disadvantages. One popular method is known as search engine optimization or SEO. Another common method is pay-per-click advertising, which allows businesses to bid on keywords and have their ads appear alongside search results. Social media marketing is another popular option, which involves using platforms like Facebook and Twitter to reach potential customers.
What is an internet marketing example?
For example, a company selling physical goods may use e-commerce platforms to sell directly to consumers. In contrast, a business offering services may use social media or search engine optimization to attract customers. Internet marketing can also build brand awareness or generate leads for sales teams.