Disclaimer: We sometimes use affiliate links in our content. For more information, visit our Disclaimer Page. 
Getting the word out about your business when you're just starting is hard. Even if you have a great product or service, people might not know about it unless you tell them. 
Every little bit of marketing counts when you're starting a new business. You need to be where your potential customers are, which means spending time and money on local advertising.
Promoting your business locally can seem daunting, but it doesn't have to be expensive or time-consuming. There are many creative ways to get your business in front of the people who matter most.
We've compiled a list of 18 methods local business owners can use to promote their business and attract new customers.
Related: Business Marketing Plan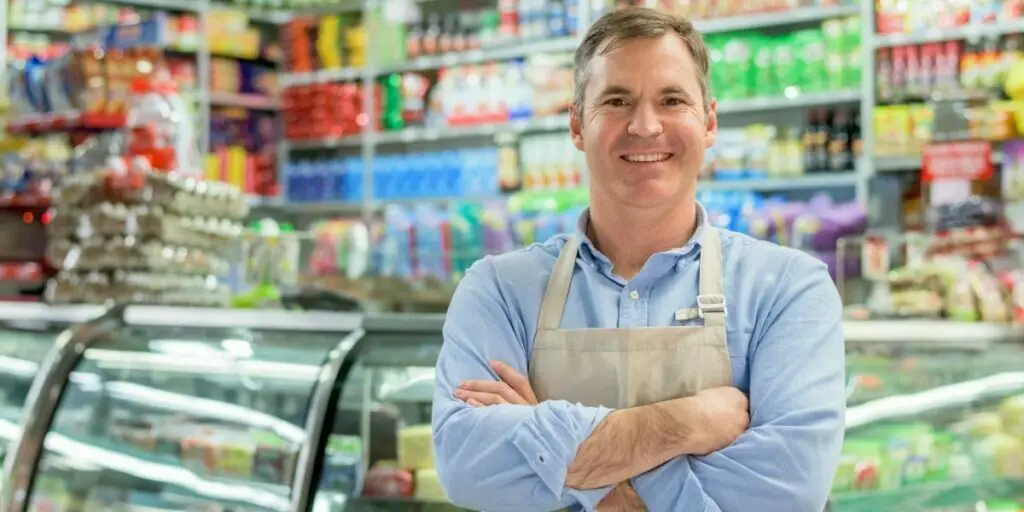 How to promote your business locally
1. Join local groups
Joining local groups is a great way to get involved in your community and promote your business simultaneously. Chambers of commerce, business associations, and Rotary Clubs are just a few organizations that can help you connect with other business people and potential customers. In addition, attending meetings and events and participating in activities can raise awareness of your business and make valuable contacts.
Additionally, many groups offer opportunities to sponsor events or advertise in their newsletters or website, which can further increase the visibility of your business.
By taking advantage of these resources, you can let your community know you are invested in its success and demonstrate your commitment to being a good neighbor.
2. Run competitions and contests
Offering prizes relevant to your target audience can attract new customers and generate buzz about your product or service.
Furthermore, competitions and contests can be an excellent way to build relationships with other businesses in your community. By partnering with other local businesses, you can create a win-win situation where both companies benefit from the promotion.
In addition to running competitions and contests, there are several other ways to promote your business locally. For example, you can sponsor local events, participate in trade shows or fairs, or host open houses at your business location.
By taking advantage of these opportunities, you can reach a broad audience of potential customers and boost your social media marketing.
3. Offer local discounts and rewards
Offering discounts and rewards is an incredible way to promote your local business. Customers are always looking for a good deal, so you can quickly catch their attention by providing local discounts.
Remember to include your city name in the hashtags, so customers know it's from their town. You can also offer rewards for customers who refer others to your business.
This is a great way to get word-of-mouth promotion, the most powerful form of marketing. By offering discounts and rewards, you'll be able to promote your business quickly and effectively.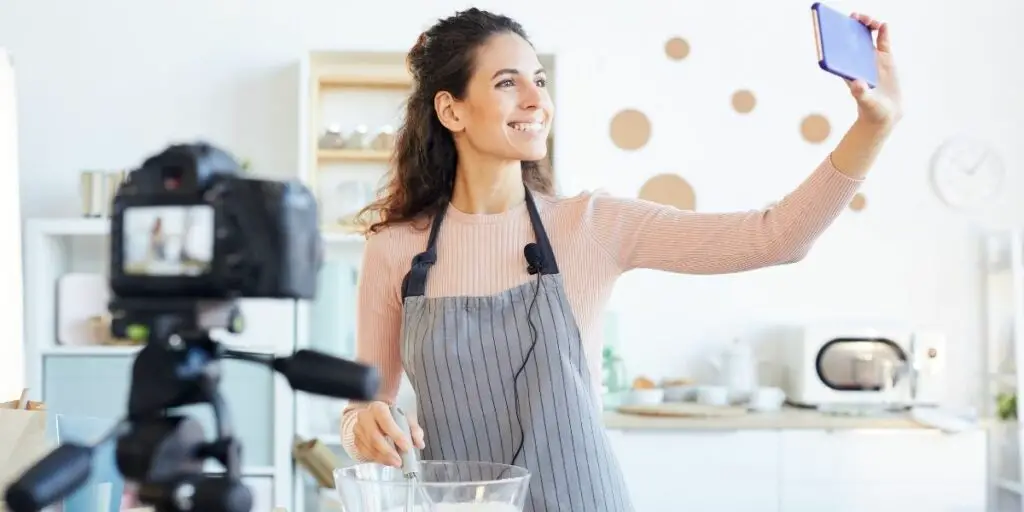 4. Partner with local businesses and influencers
By teaming up with businesses that complement your own, you can reach a wider audience and build mutually beneficial relationships. For example, if you own a restaurant, you could partner with a local grocery store to provide ingredients for your dishes.
Or, if you run a clothing boutique, you could team up with a local hair salon to offer exclusive discounts to their clients.
Influencers such as bloggers and social media personalities can also help raise awareness of your business.
Working with local influencers with a large following in your target market can help you reach many potential customers with your marketing message.
5. Add your business to local business listings
Getting your business listed on local online directories is a great way to promote your business online. This could be a registry, citations, or an online version of the Yellow Pages.
By ensuring that your business is listed in as many places as possible, you'll maximize your chances of being seen by potential customers. Moreover, you should also ensure that your listings are up-to-date and accurate.
Nothing is more frustrating for a customer than finding a business only to discover that the listing is outdated.
If you keep your listings accurate, you'll save potential customers' time and effort and create a positive impression of your business.
6. Add your logo to vehicles
Adding your company logo and contact information to your personal & business vehicles effectively promotes your business locally at no cost. In addition, people who see your car around town will start to recognize your brand.
If you're worried about adding permanent vinyl decals to your car, many removable options are available that won't damage your paint job. You could also consider adding a magnet to the side or back of your vehicle.
This is an inexpensive way to advertise, but it's also easy to remove when you want to change up your look.
No matter what method you choose, using your car as a mobile billboard is a great way to spread the word about your business.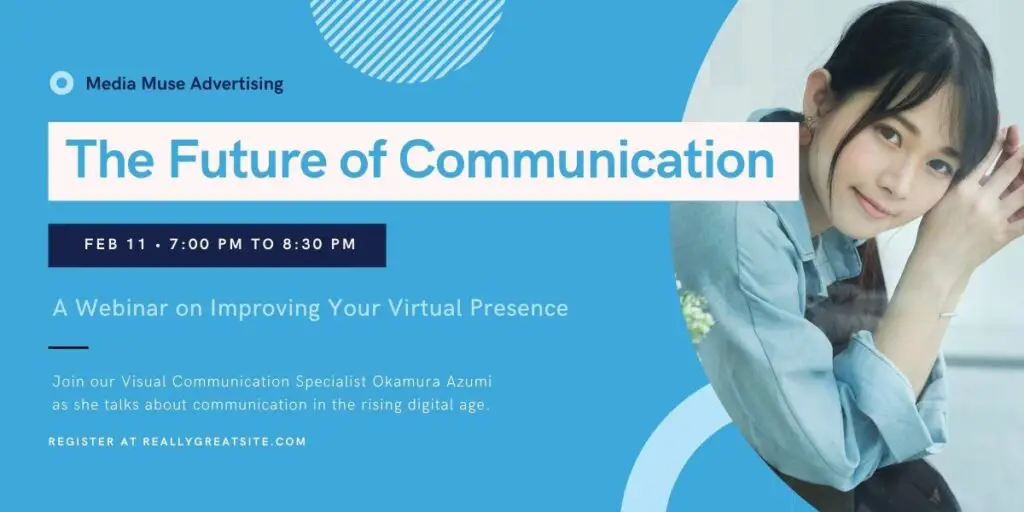 7. Sponsor a team or event
When you sponsor a team or event, you gain visibility for your business while supporting your community. This can be effective in building goodwill and attracting new customers.
Moreover, sponsoring a team or event lets you connect with other businesses and create valuable partnerships.
If you're looking for a way to promote your business and positively impact your local community, consider sponsoring a team or event. It's an investment that will pay off in both the short and long run.
8. Set up a customer referral program
Small business owners need to get creative when marketing their business. With a limited budget, you'll need to find cost-effective ways to reach your target audience.
One way to do this is to set up a customer referral program. Offer existing customers an incentive for referring new customers to your business.
You can promote the program by including information about it on your website and social media pages and any print materials you create.
You can also include information about the customer loyalty program in any email marketing campaign.
By making it easy for customers to refer others to your business, you can quickly expand your reach and promote your business at a low cost.
9. Add subscribers to your email list
Growing your email list should be a top priority for any business owner looking to promote their business locally. Email allows you to reach a wider audience with your marketing messages than any other platform, and targeting your messages to specific segments of your list is easy.
For example, you can send targeted emails to new subscribers in your area or those who have shown interest in similar products or services.
You can also use email to stay in touch with your existing customers, keeping them updated on new products, special offers, and events.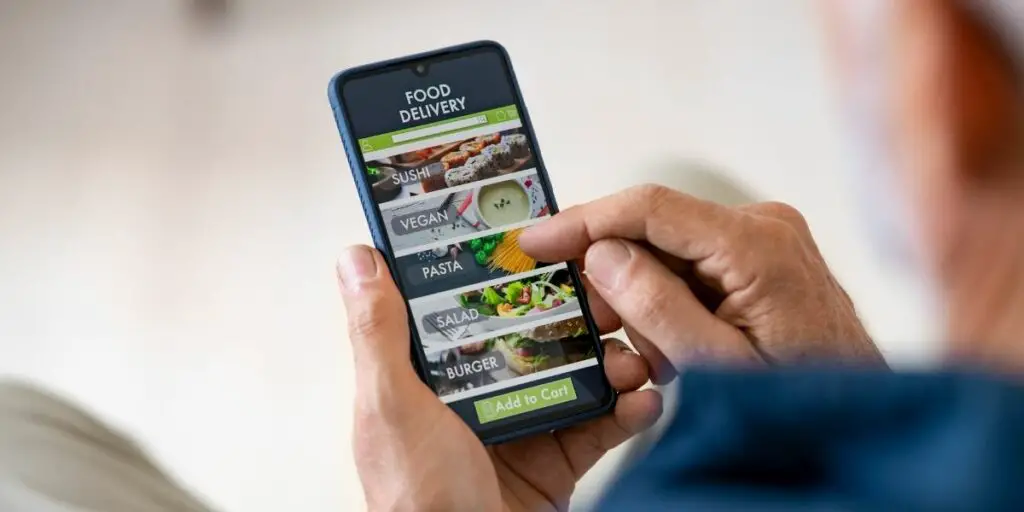 10. Launch a mobile app
A well-designed app can help you reach a wider audience and build brand awareness. It can also provide a convenient way for customers to connect with your business. Therefore, when launching a mobile app, it is crucial to consider the needs of your target audience.
What kind of information do they need? What type of app would be most beneficial to them? Once you have a clear idea of your target market, you can start designing an app that will meet their needs.
In addition to promoting your business locally, a mobile app can also help you boost sales and build customer loyalty. By offering discounts and special offers through your app, you can encourage customers to keep coming back. With so many benefits, it's no wonder that more and more businesses are launching mobile apps.
11. Set up Google Alerts
Google Alerts is a free tool from Google that allows you to receive notifications whenever new content is published that contains your chosen keywords. This is an excellent way for businesses to track what is said about their company online.
For example, you can set up an alert for your business name and then be notified every time someone mentions your business in a blog post, news article, or forum discussion. This is a valuable way to track customer sentiment and stay on top of potential reputation issues.
Additionally, by monitoring these conversations, you may be able to identify new opportunities for marketing and promotion. Setting up Google Alerts is a simple and effective way to keep your finger on the pulse of your online reputation.
12. Improve your customer service
Excellent customer service is the cornerstone of any successful business, but it's especially important for companies that rely on local customers.
In a small community, word of mouth can make or break a business, so giving every customer a positive experience is essential. There are a few simple ways to improve customer service and build goodwill in your community.
First, make sure your employees are friendly and welcoming. Greet customers with a smile, and take the time to listen to their concerns. Second, set fair prices and be upfront about any additional charges.
Nobody likes surprises when checking out, so avoid hidden fees or unexpected upcharges. Finally, go the extra mile to resolve any problems that may arise.
If a customer is unhappy with a purchase, do whatever you can to make things right. By following these simple tips, you can simultaneously improve your customer service and promote your business.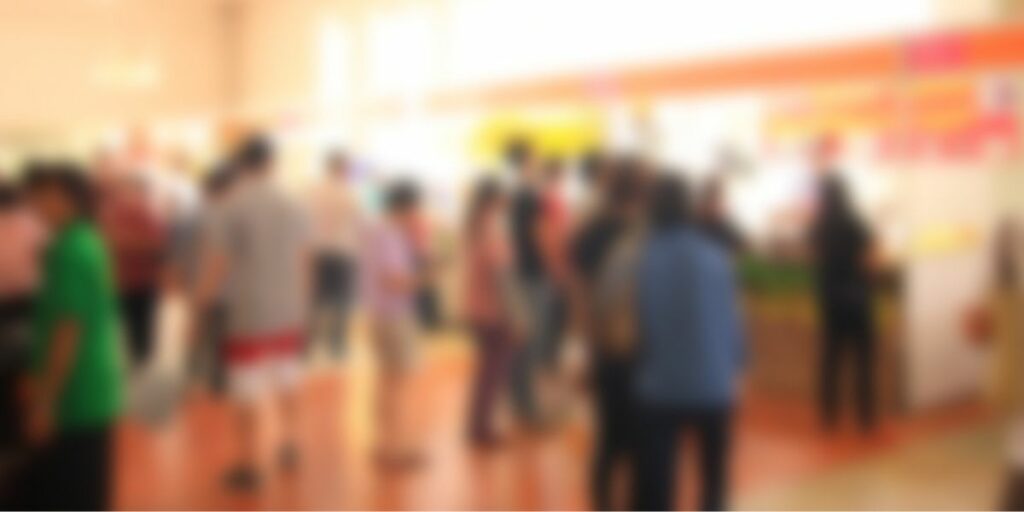 13. Attend trade shows
Attending trade shows can allow you to meet potential customers and partners, but you also get to showcase your products or services. As a result, trade shows can be a great way to build brand awareness and generate leads.
To maximize your trade show experience, have a well-designed exhibit that displays your brand identity. Have plenty of business cards on hand, and be prepared to answer questions about your business.
You should also take the time to network with other businesses in attendance. By building relationships with other local businesses, you can create a network of referrals that can help to grow your business.
14. Business cards
If you are a local business owner, include your contact information on your business card. You can also briefly describe your business, and your website or social media handle.
If you hand out your business card to local residents, they can easily find your business when they need your products or services.
Furthermore, local businesses often have networks of other local companies to recommend to their customers.
By including your business card in these networks, you can increase the visibility of your business and attract new customers.
Related: Examples of Customers Touch Points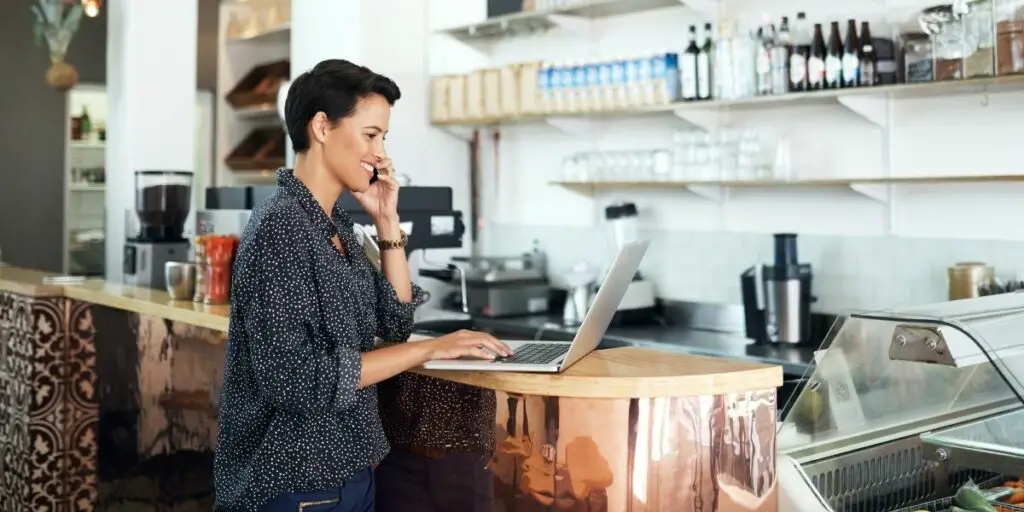 Where to advertise your business locally for free?
15. Exchange favors
Cross-promotions are a great way to get exposure for your business without spending any money. By teaming up with another company, you can reach a whole new audience and promote your products or services to a broader audience.
Exchange favors with other businesses by agreeing to promote each other on your social media platforms, setting up a joint marketing strategy, or even organizing events together.
This will help raise awareness of your business and build relationships with other companies in your community.
16. Turn your shop into a QR code
QR codes are becoming increasingly popular as they offer a convenient way for people to access information. For example, having a QR code on your shop can provide potential customers with an easy way to learn more about your business.
You can include information about your products or services, contact information, and directions to your shop.
Plus, people can scan the QR code with their smartphone and instantly be taken to your website or social media page. So there's no reason not to take advantage of this powerful tool in today's tech-savvy world.
17. Take local photos
Almost every city and town has its unique landmarks and historical monuments. You can take advantage of these by incorporating them into your brand as a business owner.
One way to do this is by taking photos of your team, brand, mascot, or services in landmarks around your city and promoting them on your social media and website.
This is a great way to show your customers that you're rooted in the community and proud to be part of it.
Plus, it's a fun and creative way to promote your business. So next time you're brainstorming marketing ideas, make sure to put this one on the list!
18. Donate to a local charity
You can donate money, goods, or services to a local charity of your choice. For example, you could make a financial contribution to a food bank or an organization that provides housing for the homeless.
Or you could donate items like clothing or toys to a local children's hospital or an animal shelter. Finally, you could donate your time and expertise by volunteering for a local nonprofit.
Whatever donation you make, be sure to publicize it through your marketing channels so that potential customers in your community are aware of your business's social work.
Related: Examples of Unique Selling Proposition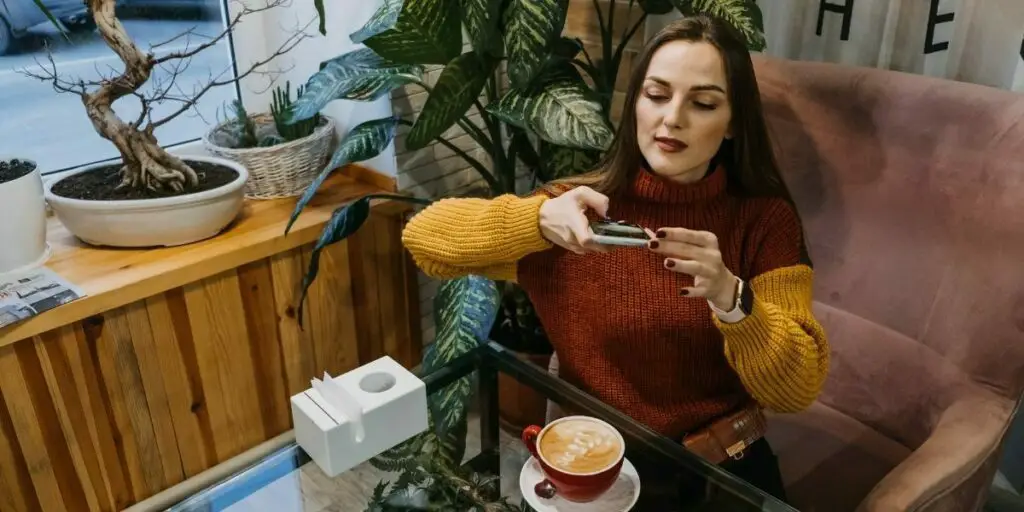 Tips for Online Advertising of Local Businesses
1. Improve local SEO
Search Engine Optimization (SEO) is pivotal for enhancing your website's visibility, especially for local businesses. To effectively tap into the local market:
Mobile Optimization: As smartphone searches surge, ensure your website is mobile-responsive. This not only caters to user preferences but also boosts your local search rankings.
Relevant Keywords: Integrate location-specific keywords into your website's titles, tags, and image alt texts. This strategy ensures you resonate with local search queries.
Engage with Local Content: Craft content that appeals to your local audience, such as articles on community events or local news.
A cornerstone of local SEO is effective keyword research. By understanding the terms your local audience uses and incorporating them, you position your business prominently in local search results. This approach not only enhances visibility but also drives relevant traffic to your business.
2. Run ads
Running ads is one of the most effective ways to advertise your services online. You can target a specific audience with your ads and control how much you spend on your advertising campaign.
Google ads are a great way to reach a broad audience, and Facebook ads allow you to target specific demographics.
You can also run ads on the most popular social media platforms, such as Facebook, Twitter, LinkedIn, and Instagram.
When you run ads, include a call to action so that your potential customers know what they need to do next.
3. Upload videos
People often search for how-to videos when they need help with something, which is a great way to get your business in front of potential customers.
Make sure that you only make videos for topics you have expertise in. For example, if you're a plumber, you can show DIYers how to install a bathroom fixture.
Or, if you own a bar, you can make a video on creating the perfect mojito. Providing helpful and informative content can be a great way to attract new customers and build trust and credibility for your business.
4. Publish case studies and surveys
Customers want to know that you have experience with the type of work they need to get done. So show off your expertise by publishing case studies and surveys on your website and social media pages.
This will help establish your credibility and give prospective customers an idea of the services you offer and how you can help them.
When writing case studies, include details about the problem you were solving and your results. For surveys, focus on collecting data that will be useful to potential customers.
Include questions about the customer's needs and pain points. By collecting this type of valuable information, you'll be able to tailor your services better to meet the needs of your target market.
Related: Generating Sales Lead
Closing Thoughts
Promoting your business locally can be a great way to reach new customers and grow your business.
There are many ways to promote your business locally, including advertising in local newspapers and magazines, distributing flyers and brochures, and participating in community events.
By taking advantage of these local marketing opportunities, you can reach a broad audience of potential customers and build relationships with those who live and work in your community.