Disclaimer: We sometimes use affiliate links in our content. For more information, visit our Disclaimer Page. 
Your customers have many different touchpoints with your business. Each interaction is an opportunity to make a good impression and increase customer loyalty.
This guide will explore various customer touchpoints with your company and make the most of them.
We will also provide tips on exceeding customer expectations and creating lasting relationships with your clients!
What do customer touch points mean?
A customer touchpoint is any point of contact between a customer and a company. This can include everything from purchasing to interacting with customer service. By understanding customer touchpoints, businesses can identify opportunities to improve the customer experience.
For example, if a customer has to wait a long time for their order to be processed, this may create a negative touchpoint. However, if the order arrives quickly and hassle-free, this creates a positive touchpoint.
By understanding the entire customer journey and identifying positive and negative touchpoints, companies can improve the overall customer experience. Touchpoints are essential for building solid relationships with customers and ensuring that they have a positive experience with your brand.
Related: Marketing
Why are consumer touchpoints important?
In today's competitive marketplace, businesses need to do everything to stand out from the crowd. One of the most important things they can create positive customer touchpoints.
These are the moments when customers interact with your business, and they can be crucial in shaping perceptions. For example, if a customer has a positive experience at a touchpoint, they're more likely to return. On the other hand, if a touchpoint is negative, it could drive them away.
That's why it's so important to carefully consider all of your customer touchpoints and work to improve them. Creating positive customer experiences can build loyalty, increase sales, and even attract new customers.
Customer Touchpoint Examples
Before purchase: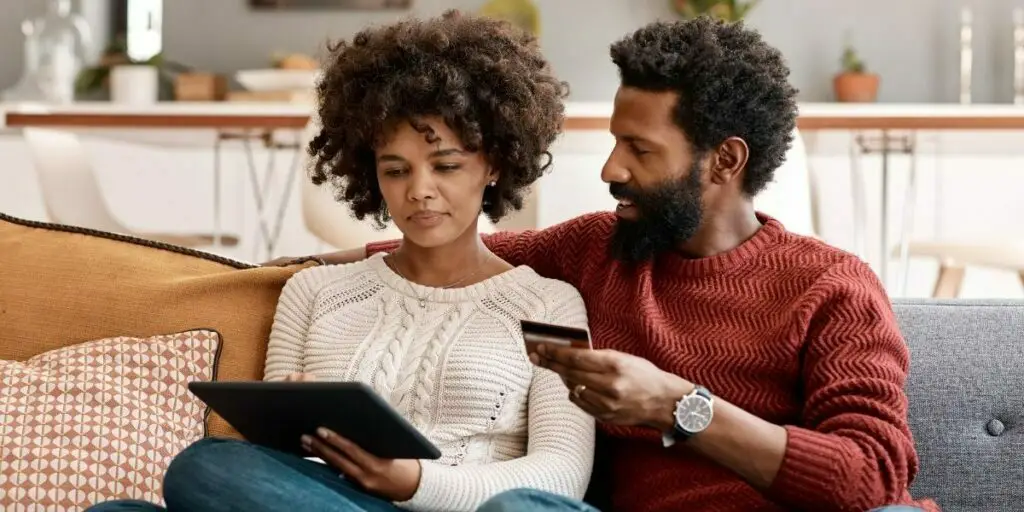 – Online ads
Online ads are a common touchpoint for potential customers before they purchase. These ads can appear on websites, social media platforms, and search engine results. Often, online ads are personalized based on a user's browsing history and location.
This allows companies to target their advertising to users who are more likely to be interested in what they offer. Online ads can also be a great way to introduce potential customers to your brand.
By getting your name and product in front of as many people as possible, you increase the chances of someone learning more about what you have to offer.
– Social media
According to a recent study, social media is one of the most critical customer journey touchpoints. Consumers use social media to research products, compare prices, and read reviews.
Over half of all consumers said they would not purchase without first consulting social media. This is because social media provides an easy way to gather information from various sources.
Consumers can read product descriptions, compare prices, and read reviews from other consumers all in one place.
In addition, social media allows consumers to ask questions and get opinions from their friends and followers. As a result, social media is an essential touchpoint for any business that wants to connect with its customers.
Related: Social Media Marketing
– Referrals
Referrals can come from friends, family, or other people who have had a positive experience with your brand. They can also come from online reviews or social media posts. Referrals are powerful because they provide potential customers with social proof that your brand is trustworthy and that they will be happy with their purchase.
Therefore, it's important to encourage customers to leave positive reviews and share their experiences with their friends and family. You can do this by offering incentives like discounts or free shipping. You can also make it easy for customers to leave reviews by providing links on your website or sending follow-up emails.
– Search engine optimization (SEO)
Search Engine Optimization (SEO) is a critical part of any digital marketing strategy. Making your website and online assets easy to find for curious Google searchers opens your brand to more engagement and, ultimately, more conversions. SEO starts with keyword research – figuring out what terms your potential customers are searching for when looking for products or services like yours.
Once you've identified these keywords, you can begin optimizing your website to ensure that your content, titles, and descriptions are all optimized to rank high in Google search results.
In addition to on-site optimization, you can also use off-site SEO tactics like link building and social media to improve your website's authority and ranking. By following these SEO best practices, you can ensure that your brand is visible and engaging with customers at every stage of their journey – from initial awareness all the way through to purchase.
Related: Search Engine Optimization (SEO)
– Your company website
Your company website is one of the most crucial customer touchpoints before purchase. It's the first place most customers will learn about your products or services, and your site must communicate what you have to offer effectively.
Make sure your site is easy to navigate and provides clear and concise information about your products or services. In addition, ensure that your site is mobile-friendly, as more and more customers are shopping on their smartphones. By making sure your website is up to par, you'll provide a positive customer experience that will lead to more sales.
Related: Best Small Business Website Builder
– Boosted social media content
With the advent of social media, there are now more opportunities than ever for companies to reach out to potential customers and create positive touchpoints. One way to do this is through boosted social media content.
Having your content seen by a wider audience can ensure that potential customers are exposed to your brand and message. Boosted content can take many forms, from traditional ads to sponsored posts and influencer marketing.
As long as it is well-targeted and executed, boosted social media content can create positive customer touchpoints before purchase.
– Video
A well-crafted video can introduce customers to your brand and taste what you have to offer. It can also help build trust and credibility, essential for converting leads into customers.
Of course, not all videos are created equal. Your videos need to be relevant, engaging, and informative to be effective. They should also be well-produced and easy to watch. If done correctly, video can be an incredibly powerful tool for creating connections and driving sales.
– Press releases
Sales representatives are often the first point of contact between a company and its potential customers. As a result, they play an essential role in creating and maintaining relationships with customers, and they can also provide valuable insights into customer needs and preferences.
However, the sales team is not the only touchpoint between a company and its potential customers. Another important touchpoint is the press release. Press releases are a key way for companies to communicate their latest news and products to potential customers.
By reading press releases, potential customers can learn about new products, understand how they work, and decide whether they are interested in purchasing them. As such, press releases play a significant role in the customer journey, and companies should ensure that their press releases are engaging and informative.
– Print and out-of-home campaigns
Print and out-of-home campaigns are two of the most common pre-purchase touchpoints, and they can be highly effective in raising awareness and interest in a product or service. However, they also have some limitations.
Print campaigns are often expensive to produce and distribute, and they can be easily missed by consumers who aren't actively looking for them. On the other hand, Out-of-home campaigns are highly visible but can be costly to implement on a large scale.
During purchase: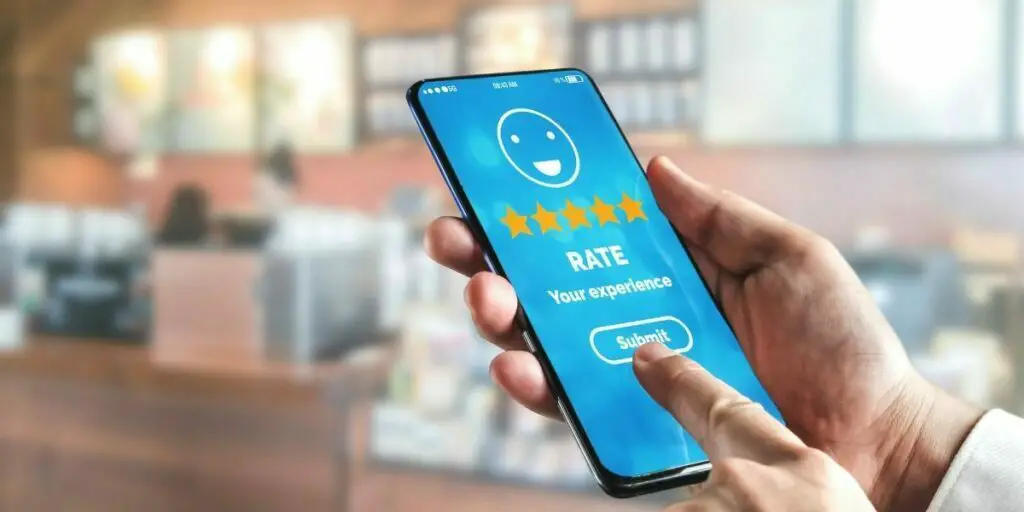 – Brochures
A brochure is a typical customer touchpoint during the purchase process, providing a potential customer with information about a product or service. Flyers are often distributed at trade shows or in retail stores, and they can also be sent through the mail.
While most brochures simply provide basic information about a company and its offerings, some companies use brochures to create a more personal connection with their target audience.
For example, a company might include customer testimonials or photos of satisfied customers in its brochure. By creating an informative and engaging brochure, companies can increase the likelihood that potential customers will purchase their products or services.
– Customer reviews
Prospective buyers will often consult reviews before making a purchase, and positive reviews can be a significant factor in conversion. Reviews can also help to build trust and credibility with potential customers.
In order to maximize the impact of customer reviews, businesses should make sure to encourage customers to leave feedback and make it easy for them to do so.
Reviews can be collected through online platforms, surveys, or directly on the company website. Businesses should also respond to both positive and negative reviews professionally and timely.
By leveraging customer reviews, businesses can create a powerful touchpoint that can help to drive conversions and build customer trust.
– Point of Sale
The point of sale (POS) is the customer's first and last physical interaction with a business. Therefore, it's essential to ensure that this touchpoint is as positive and efficient as possible.
An easy way to do this is to have a POS system that can accept various forms of payment, including credit cards, cash, and even mobile payments. Moreover, the POS should be user-friendly so that customers can easily navigate the checkout process.
Finally, it's important to have friendly and helpful staff at the POS to answer any questions and address any customers' concerns.
Related: Best POS System for Small Business 
After purchase: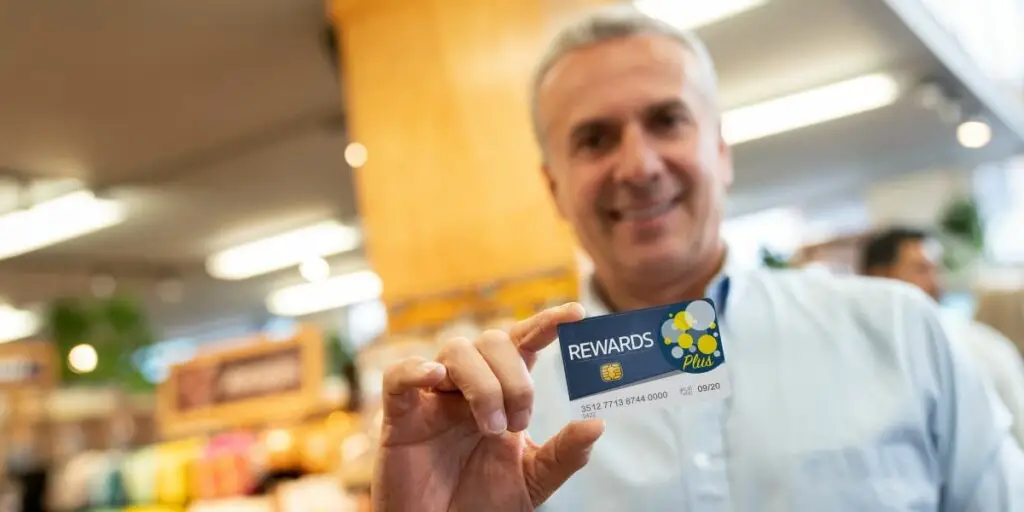 – Customer Feedback surveys
After a customer makes a purchase, several customer touchpoints can help to ensure their satisfaction.
Surveys can be an effective way to gather feedback. Surveys can be emailed to customers after receiving their purchase or included in the packaging.
Customers can be asked to rate their overall satisfaction with the purchase and specific aspects such as the quality of the product, the shipping process, and the customer service experience.
Surveys provide valuable insights to help businesses improve the customer experience and increase satisfaction levels.
– Emailing lists
This involves sending promotional or informational emails to customers regularly. For example, emails can include discounts, new product announcements, helpful tips, etc. In addition, businesses can encourage loyalty and repeat purchases by staying in touch with customers through email.
Additionally, this touchpoint gives customers an easy way to stay up-to-date on what's new with the company. As a result, emailing lists can be a valuable tool for businesses to maintain contact with their customers.
– Billing
Customers need to receive an accurate and timely bill to avoid confusion or frustration. Furthermore, the billing process should be as streamlined and efficient as possible. Any delays or problems with billing can cause customers to become disgruntled and may even take their business elsewhere.
As such, businesses need to get billing right. By providing accurate and timely bills, companies can help to ensure that customers are happy and continue to shop with them in the future.
– Community management
Community management can involve reaching out to customers via social media, forums, and other online platforms. By engaging with customers in these spaces, businesses can build relationships and create loyalty.
Additionally, community management can help address any concerns or issues that customers may have. Businesses can show that they value their customers and feedback by providing prompt and helpful responses.
In turn, this can lead to increased customer satisfaction and repeat business. Ultimately, community management is just one of the many ways companies can create positive customer experiences after a purchase.
– Customer loyalty program
A customer loyalty program is an excellent way to keep customers engaged and return for more. Loyalty programs encourage customers to keep doing business with the company by offering exclusive discounts, rewards, and early access to new products.
Additionally, customer loyalty programs help build brand awareness and create a community around the product or service.
Using customer touchpoints to collect customer feedback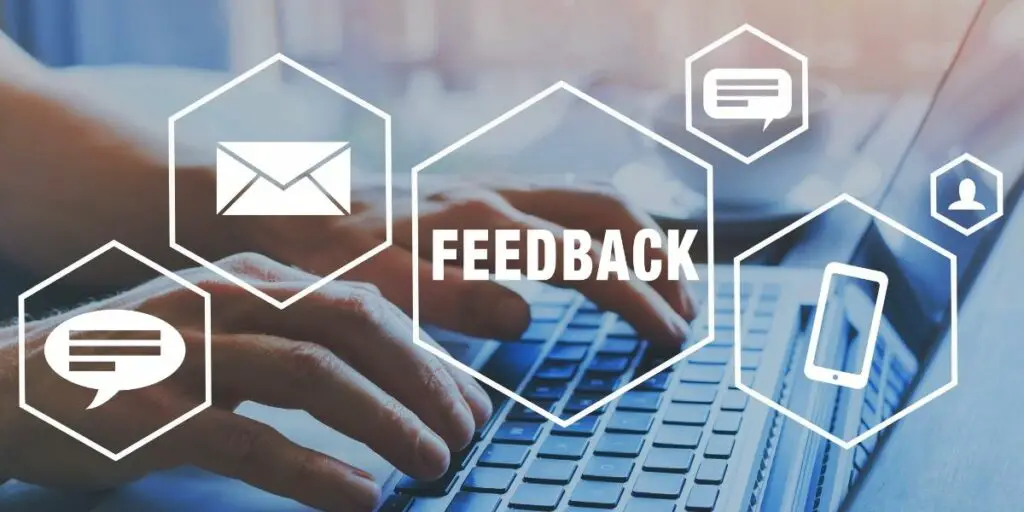 Customer feedback is essential for understanding how customers feel about your company and your products. It can help you identify areas where you need to improve and give you insights into what customers are looking for.
There are many ways to collect customer feedback, but using customer touchpoints is one of the most effective methods.
By collecting feedback at each stage of the customer's journey, you can get a complete picture of the customer experience and meet customer expectations.
What does touchpoint mapping mean?
A touchpoint map is a tool used by businesses to track and manage customer interactions. It provides a visual representation of how customers interact with a company and can identify areas for improvement.
Touchpoint mapping can track digital and physical interactions and be tailored to specific customer journeys. For example, a company selling insurance might use touchpoint mapping to track customer interactions from initial awareness all the way through to policy purchase.
Furthermore, can be an invaluable tool for businesses seeking to improve the customer experience. Understanding how customers interact with the company can help companies identify opportunities to improve the customer journey and create a more seamless experience.
Related: Best Help Desk Software for Small Business
How and where to begin touchpoint mapping?
1. Identify each touchpoint
There are many different ways to define a touchpoint. In general, a touchpoint is any point of contact between a customer and a company. This can include everything from purchasing online to calling customer service teams.
Touchpoints can also be divided into two categories: digital and physical. Digital touchpoints are interactions online, such as visiting a company's website or interacting with them on social media.
Physical touchpoints are any interactions in the real world, such as visiting a store or attending an event. Companies must identify all of the different touchpoints in their customer journey.
2. Customer journey map
Customer journey mapping is a critical first step in creating a seamless and enjoyable experience for your customers. By identifying the key touchpoints and stages of engagement, you can ensure that each interaction is optimized to meet your customers' needs.
Awareness stage: The customer becomes aware of your brand and begins to consider your product or service. Key touchpoints in this stage include advertising, PR, and social media.
Consideration stage: The customer begins to evaluate your offering and compare it to alternatives seriously. Touchpoints in this stage include online research, word-of-mouth recommendations, and reviews.
Sale stage: This is when the customer makes a purchase decision. Key touchpoints in this stage include getting a quote, making a payment, and signing up for service.
Purchase stage: This is the final stage of the customer journey where they receive and use your product or service. Touchpoints in this stage include customer service, technical support, and follow-up communications.
3. Improve touchpoints
There are a variety of ways to improve touchpoints. One of the most important is to ensure that all touchpoints are consistent with each other. This means that the same message, tone, and level of customer service should be provided regardless of the channel used.
Another way to improve touchpoints is to make sure they are convenient and easy to use. This includes ensuring that customers can easily find the information they need and that customer service is readily available.
Finally, it is essential to monitor touchpoints closely and make changes as necessary. This includes collecting feedback from customers and constantly evaluating how touchpoints are performing. By taking these steps, companies can ensure that their touchpoints provide a positive experience for customers and help to build strong relationships.
Related: Examples of Unique Selling Proposition
Closing Thoughts
Customers' touch points are opportunities for a company to make a positive impression on its customers. By carefully examining how customers interact with the company, businesses can identify opportunities to improve the customer experience.
Creating a positive customer experience is essential to success in today's competitive marketplace. By ensuring that customers have a positive experience at every touchpoint, businesses can build loyalty and repeat business.