Disclaimer: We sometimes use affiliate links in our content. For more information, visit our Disclaimer Page. 
Are you in the process of updating your resume? If so, it's important to ensure you list the right resume skills. Today's post will list the top soft and hard skills for resumes in 2022. So whether you are just starting in your career or looking to switch industries, this post will help you identify which skills to focus on.
Let's get started!
What is a Resume, and why it's important?
A resume is a document that provides an overview of your work experience, education, skills, and accomplishments. It is one of the most essential tools in your job search because it can showcase your qualifications to potential employers. Therefore, it is more important than ever to have a well-written and error-free resume in today's competitive job market.
While there are many different types of resumes, the most common and effective type is the chronological resume. This resume lists your work experience in reverse chronological order, starting with your most recent position. It is essential to include relevant keywords and action verbs in your resume to be easily found by employers searching for candidates with your skills and qualifications.
Soft Skills Vs. Hard Skills
Most people are familiar with the concept of hard skills and soft skills. Hard skills are the technical, measurable abilities you learn in school or on the job. They're specific to a particular role or industry and can usually be quantified. Examples of hard skills include computer programming, bookkeeping, and design software proficiency.
Soft skills, on the other hand, are non-technical abilities that help you interact effectively with others. They're sometimes known as "people skills" or "interpersonal skills." Examples of soft skills include communication, problem-solving, and time management.
Both hard and soft skills are essential for career success. But which one is more important? It depends on the job you're applying for.
If you're applying for a job requiring specific technical skills, your hard skills will be more critical. For example, if you're applying for a job as a web developer, employers will want to see that you have the hard skills necessary to do the job, such as knowledge of HTML and CSS.
If you're applying for a job that doesn't require specific technical skills, your soft skills will be more important. For example, suppose you're applying for a job as a customer service representative. In that case, employers will want to see that you have the soft skills necessary to do the job, such as good communication and people skills.
Both hard and soft skills are important. But the importance of each one depends on the job you're applying for. If you're not sure which skills are most important for the job you want, ask the employer. They should be able to tell you what they're looking for.
Top 12 Soft Skills for Resumes in 2022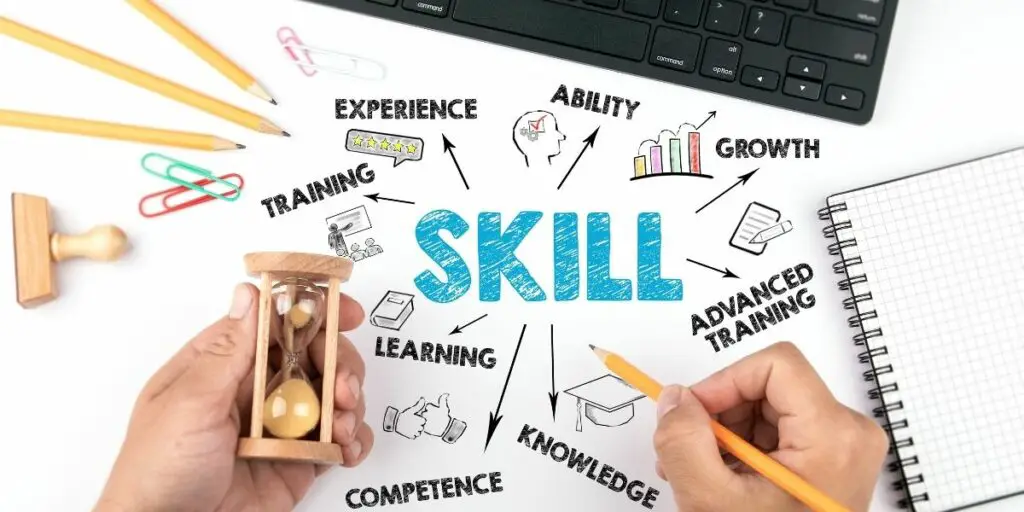 Some of the most critical skills employers are looking for are soft skills. Soft skills are personal qualities or traits that make you a good employee. They include things like communication, problem-solving, and time management. Here is a list of the top soft skills for a resume in 2022:
1. Time Management
Anyone who has ever felt the pressures of a deadline knows how important it is to be able to manage your time wisely. Time management is the ability to use your time efficiently to work as effectively as possible. It is a crucial skill for success in your professional and personal life. Several sub-skills fall under the umbrella of time management, such as stress management, organization, prioritizing, planning, and goal setting.
When you can effectively manage these areas of your life, you will have more time to focus on the truly important things to you. The ability to manage your time wisely is a valuable asset that will serve you well throughout your life.
2. Communication
Good communication is essential in all aspects of life. After all, we can interact and share our thoughts, feelings, and ideas with others through communication. There are many different types of communication, but some of the most common include verbal communication, written communication, presentation, constructive feedback, and active listening. Each type of communication has its benefits and challenges, but all are essential. Effective communication is vital in both our personal and professional lives.
Good communicators tend to be better able to navigate difficult conversations, build strong relationships, and resolve conflicts. They also tend to be more successful in achieving their goals. If you want to improve your communication skills, there are several things you can do. First, one must practice active listening, which involves paying attention to what others are saying and asking questions to clarify understanding.
Another is to work on your nonverbal communication, including body language and facial expressions. You can also try to be more concise and clear when communicating with others. By taking some time to improve your communication skills, you can make a positive impact in both your personal and professional life.
3. Adaptability
Being adaptable is about being able to change with the times and about being able to roll with the punches. No matter what industry you work in, there will always be some amount of change happening, and those who can adapt quickly and effectively will be the ones who succeed.
To be adaptable, you need specific skills, including self-management, optimism, calmness, analysis, and self-motivation. With these skills, you'll be able to navigate change easily and come out on top. So, if you want to improve your career prospects, focus on honing your adaptability skills.
4. Problem-solving
Many people think that being able to solve problems is only important for people who have jobs that are considered "difficult." However, effectively solving problems is valuable no matter what position you have. After all, there is no single job where you will not encounter any issues. That is why employers always value creative problem-solvers.
The skills associated with problem-solving are analysis, logical reasoning, observation, brainstorming, and decision-making. For example, let's say you are a cashier and notice that the line is getting very long. A creative problem-solver would brainstorm a few solutions to this problem, such as opening another register or having the customers who only have a few items go to a different line. Then, they would decide which solution would be the most effective.
Effective problem-solving skills are important in every job, so start working on your problem-solving skills today to make yourself more marketable to potential employers.
5. Leadership 
Employers look for more than just talented workers; they also want employees with leadership potential. After all, workers with leadership skills are more likely to take the initiative and invest in the company. And, if the company is happy with its performance, there may be room for advancement into management positions.
So, what exactly are employers looking for when it comes to leadership? Management skills, authenticity, mentorship, generosity, and cultural intelligence are all qualities that can help distinguish a leader from the rest of the pack. Of course, not everyone is born a leader; however, these traits can be developed with proper guidance and support over time.
6. Interpersonal skills
Interpersonal skills are essential to success in any field. After all, no matter your job, you will constantly interact with other people. That's why it's crucial to have strong interpersonal skills. Being able to empathize with others, have a sense of humor, network effectively, tolerate differences, and be diplomatic are essential interpersonal skills.
These skills are critical in the workplace. To be successful, you need to work well with others. That means communicating effectively, collaborating on projects, and constructively resolving conflict. If you can master these skills, you'll be well to succeed in any career.
7. Creativity
We often think of creativity as being synonymous with artistry, but the truth is that creativity is a much broader concept. At its core, creativity is all about generating new ideas, and this can be applied to any number of situations. For example, imaginative thinking can help you develop new solutions to problems, while questioning can lead to greater understanding and insight.
Experimentation is also an important part of the creative process, as it allows you to test out your ideas and see what works best. Regardless of their profession, anyone can benefit from harnessing their creative potential.
8. Work ethic
As the workforce becomes increasingly competitive, employers value work ethic when considering candidates for open positions. Work ethic can be defined as valuing work and effort to yield results. It is a soft skill that encompasses responsibility, discipline, dependability, commitment, and professionalism. While some employees may be able to coast by on their natural talents, those with solid work ethics will always have an edge.
Employers appreciate employees willing to put in the extra effort to get the job done right, and these employees are often rewarded with greater opportunities for advancement. A strong work ethic is more important in today's economy than ever.
9. Flexibility
Adapting to new situations is a valuable soft skill in the workplace. Flexibility demonstrates taking on new tasks and challenges calmly without getting overwhelmed or stressed. In addition, flexible employees are often willing to help out where needed, take on extra responsibilities, and adjust quickly when plans change.
This can be a valuable asset to employers, who often look for candidates who can show a positive attitude and handle change without difficulty. Flexibility in the workplace can also make you more adaptable to new technologies or processes, which can be helpful in a rapidly changing business environment.
10. Emotional Intelligence
Maintaining good emotional intelligence (EQ) is essential in personal and professional settings. EQ refers to the ability to understand and effectively manage emotions, both one's own and those of others. Strong EQ skills can better navigate relationships, build collaborative teams, and resolve conflict. EQ skills are increasingly valued in the workplace as they can lead to greater productivity, creativity, and overall job satisfaction. EQ skills can also help manage stress and promote work-life balance.
While some people may be born with a higher EQ, it is something that can be learned and developed over time with practice. Several resources are available online and in bookstores for those looking to improve their EQ. Taking the time to develop your EQ skills can pay dividends in all areas of life.
11. Customer service skills
Customer service skills are always in demand, no matter what the industry. Customer service is all about soft skills, especially when dealing with people. Be it in person, over the phone, or on the internet, your 'people skills' need to be on point if you are to work with demanding customers. In addition, most customer service jobs will require you to have excellent communication skills and active listening skills.
You'll also need to be able to control your emotions and reactions, stay positive, and be assertive when necessary. In addition, resolving conflicts quickly and efficiently is an essential customer service skill. And, of course, empathy is critical for customer service representatives – after all, you're often the first point of contact for customers experiencing problems or difficulties.
Finally, it's essential to be able to take responsibility for your actions and remain positive, even in challenging situations. These are just some of the most popular professional skills that customer service employers look for in job seekers. So if you're hoping to land a customer service role, showcase these skills in your resume skills section.
12. Listening skills
Listening is an important soft skill that allows people to understand information conveyed to them by others. Good listening skills are essential for effective communication, including speaking and interpersonal skills. When we listen, we give our undivided attention to the speaker and try to understand their message, whether spoken or unspoken. We must also be able to interpret the nonverbal cues the speaker is conveying. Good listeners are patient and do not interrupt the speaker.
They also show interest in what is said by making eye contact, nodding their head, and asking questions. Lastly, good listeners do not let their emotions get into understanding the speaker's message. Practicing these listening skills will improve our ability to communicate with others, both in personal and professional settings.
Top 12 Hard Skills Resumes in 2022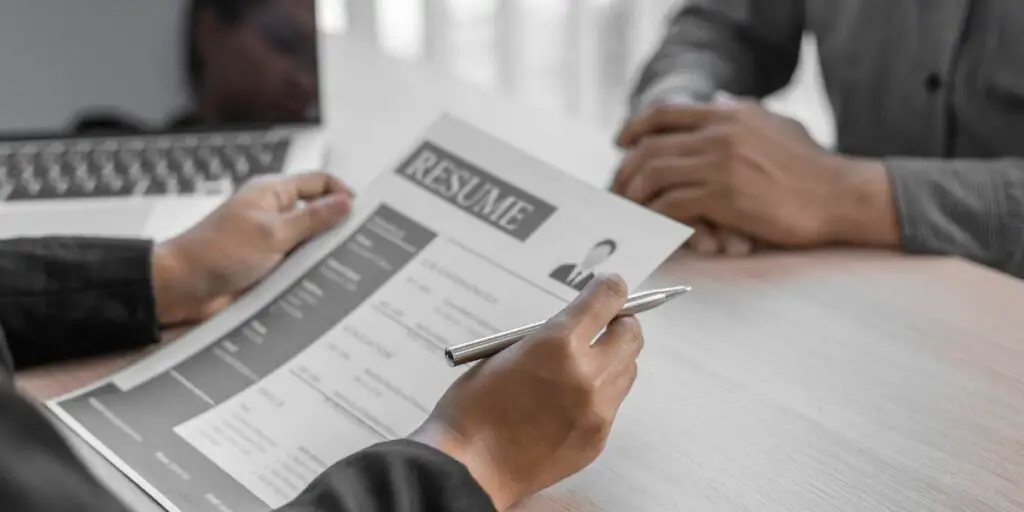 In addition to soft skills, employers are also looking for hard skills. Hard skills (also called technical skills) are specific, measurable, and job-related skills. They include things like computer programming, financial analysis, and customer service. Here is a list of the top hard job skills for resumes in 2022:
1. Marketing
Marketing creates a need or want for a product or service and then fills that need or want. It is an essential function in any business, and there are many different facets to marketing. As a result, employers are always looking for candidates with solid marketing skills.
One of the essential skills in marketing is the ability to use search engine optimization (SEO) and search engine marketing (SEM) to drive traffic to a website or online store. Candidates who can effectively utilize these tools will be able to generate more leads and conversions for their employer. In addition, familiarity with Google Analytics and Google Search Console is becoming increasingly important, as these tools provide valuable insights into website traffic and user behavior.
Another critical aspect of marketing is content management. Candidates familiar with content management systems (CMS), such as WordPress, will be able to create and manage high-quality content optimized for search engines. Additionally, experience with A/B testing will allow marketers to constantly improve their campaigns and produce better results. Finally, knowledge of tools like Ahrefs, SEMrush, and PageOptimizer Pro will assure employers that the candidate knows how to use data to improve marketing efforts.
2. Project management
Project management is a set of hard skills applicable to various industries, making it extremely valuable to employers. Hard project management skills that should be included on a resume are agile methodologies, project management software, PMP certification, risk management, strategic planning, project lifecycle management, and budgeting.
As someone with experience in project management, you likely have expertise in one or more of these areas. Demonstrating this on your resume will show potential employers that you have the skill set necessary to excel in a project management role.
3. Cloud computing
Cloud computing has become an increasingly popular solution for businesses looking for a convenient and effective way to store and manage data. As a result, professionals with the skills to build and manage cloud networks are highly demanded.
Employers look for critical skills when hiring cloud computing professionals, including relevant hard skills such as cloud architecture, storage, data management, networking communication, and cloud middleware technologies.
Additionally, expertise in cloud applications like JSON, Rest, and RPC can help land a job in this field. Consequently, if you possess the relevant skills and experience, pursuing a career in cloud computing can be very lucrative.
4. Writing
Another important hard skill that any job seeker can possess is writing. Whether crafting compelling emails to potential customers or putting together a winning proposal for a client, communicating clearly and effectively in writing is vital for success in many industries.
While your job description may not explicitly state that excellent writing skills are required, hiring managers will look for evidence of your ability to communicate professionally on the paper. As such, it's vital to showcase your writing skills prominently on your resume and cover letter.
If you have a job-related writing sample that you can share, include it with your application materials. If you don't have any professional writing experience, consider taking some online courses or workshops to improve your skills. Regardless of your experience level, improving your writing skills is a surefire way to make yourself more attractive to potential employers.
5. Analytical Skills
Most people think of analytical skills as being confined to mathematics and science. However, analytical skills are incredibly useful in a wide range of professions. At its core, being good at data analysis means critically assessing information and making decisions based on that information. This makes analysts extremely valuable in any field where complex problems need to be solved.
There are a few key qualities that make a great analyst. Firstly, they need to spot patterns and relationships in data that others might miss. They also need to be creative in their thinking and be able to come up with new ways to solve problems. Finally, they must be excellent communicators, as they will often need to explain their findings to non-experts.
You will stand out from the crowd if you show that you have these skills on your resume. Employers are always looking for candidates with strong critical thinking skills, so demonstrating your analytical abilities is a surefire way to get their attention.
6. Language skills
Language skills are more critical than ever in today's increasingly globalized economy. Employers are looking for candidates who can communicate effectively with customers and business partners worldwide. If you can show that you have the skills to operate in multiple languages, you'll be a step ahead of the competition.
When creating your resume, include a section on language skills. List all of the languages you know and indicate your proficiency level. You can also highlight your language skills on a resume in other sections by mentioning any international experience you may have. Demonstrating your ability to operate in multiple languages will give you a significant advantage in the job market.
7. Design Skills
Recruiters and hiring managers often say they can spot a good designer by the skills listed on their resumes. And while there are skills that all designers should highlight—such as Photoshop, Illustrator, InDesign, and HTML/CSS—the most important skills to put on a resume will vary depending on your level of experience, desired role, and industry.
For example, if you're a senior designer looking for a leadership role, be sure to include skills such as "team management" and "mentoring"; if you want to work in UX/UI design, highlight your skills in "usability testing" and " wireframing"; if you have a strong background in print design, make sure to mention your skills in "prepress" and "print production."
By carefully Tailoring the skills you include on your resume to the job you're applying for, you'll ensure that you stand out from the competition—and that you're one step closer to landing your dream job.
8. Management
Good management is essential for any business to be successful. Without good management, companies would struggle to allocate resources effectively, motivate staff, and make sound decisions. Management skills are important for businesses to thrive: business knowledge, budgeting, project management, hiring, finance, office management skills, logistics, new business development, and negotiating.
Each of these skills is essential and helps managers take their businesses to the next level. A solid foundation in these areas is key to being a successful manager.
9. Presentation Skills
Though often categorized as a soft skill, delivering an effective presentation requires several hard skills. Firstly, good visual communication is essential to engage your audience and convey your message. This may involve using slideshows or other visuals to supplement your talk. Secondly, careful research is necessary to ensure that your presentation is well-informed and accurate. This may entail gathering data and conducting analysis.
Thirdly, you must be able to persuasively argue your point of view and present your findings clearly and concisely. Lastly, graphic design skills can help you create an aesthetically pleasing and professional-looking presentation.
10. Macroeconomics
Macroeconomics studies large-scale economic factors, such as interest rates, inflation, and national productivity. It also encompasses government policies that affect the economy, such as tax rates and spending levels. Macroeconomics is a broad field divided into two main branches: microeconomics and macroeconomics. Microeconomics focuses on individual household decisions and small businesses, while macroeconomics looks at the economy.
Someone with a strong understanding of macroeconomics can analyze market trends and economic principles to make predictions about the economy. Financial professionals have a highly sought-after skill set, such as financial advisers and research analysts. In addition, macroeconomics can also be helpful for those seeking a job in politics, as it allows you to evaluate the financial effects of proposed bills. By understanding macroeconomics, you can advise politicians on which policies would be most beneficial for the economy.
11. Photo Editing
Many think photo editing is about making a picture look "perfect." However, photo editing aims to create a photo that looks its best. This can be achieved through several different techniques, such as adjusting the color or lighting, cropping the picture, or adding effects. Photo editing is an important skill for anyone working in a creative field, as it allows them to create stunning images that capture viewers' attention.
The possibilities are endless, with many different photo editing methods. Whether you're looking to add a personal touch to your photos or make them look their absolute best, learning how to edit photos is a valuable skill.
12. Digital Security
As the world becomes increasingly digital, the need for skilled digital security professionals is also on the rise. With the best device and network security practices, digital security experts can protect their employers from hackers, data breaches, and financial theft.
Digital security is not only about protecting company assets but also about safeguarding customer information. In an age where data breaches are becoming more and more common, companies need to trust that their digital security team can keep their information safe. As a result, being skilled in digital security is a valuable asset for any potential employee.
What are Transferable Skills?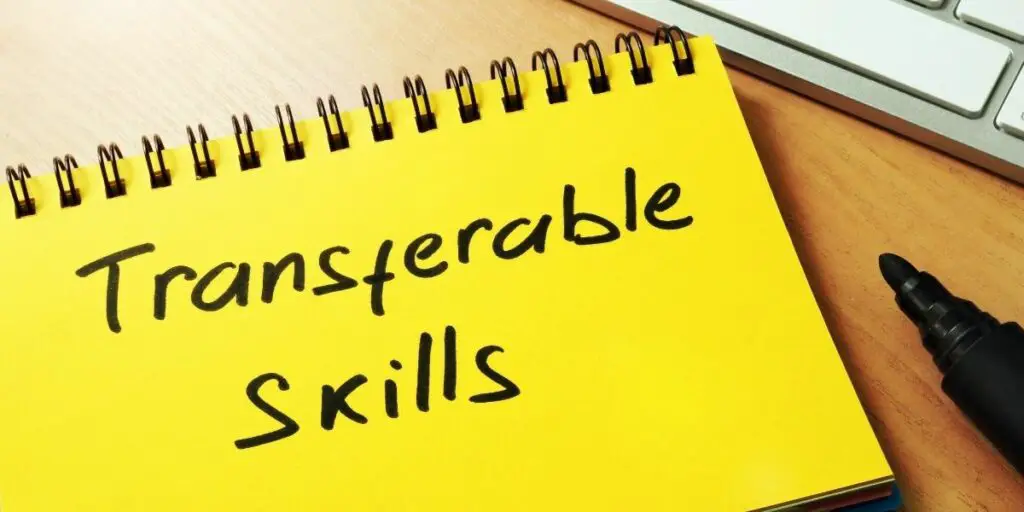 Transferable skills are skills that can be applied in a variety of different settings. They are generally learned through experience or training and can include skills like communication, problem-solving, and self-control.
Employers often look for job candidates with transferable skills because these skills can help employees succeed in various roles and environments. For example, if you have excellent communication skills, you may be able to quickly adapt to a new role that requires public speaking or customer service. Likewise, if you're extremely organized, you may be well-suited for a position that requires managing multiple projects simultaneously. Transferable skills can make you a more valuable and versatile employee, so it's important to highlight them on your resume.
While you may already know which skills are transferable, researching before adding them to your resume is always a good idea. Start by listing all the skills and abilities you have that could be helpful in any job. Then, look at the job postings you're interested in and see if any of the listed qualifications match your skills.
Finally, when writing your resume, include concrete examples of how you've utilized your transferable skills in the past. By taking these steps, you can be confident that you're highlighting the skills that will help you stand out to employers and land the job you want.
Final Thoughts
A resume is a document that showcases your skills and experience to potential employers. Therefore, it is essential to ensure your resume is up-to-date and accurately reflects your skills and abilities. The soft and hard skills listed in this blog post are some of the most important skills for resumes in 2022.
Which of the skills on this list are you currently working on? Let us know in the comments below. And, if there are any other skills you think should be included on this list, we would love to hear from you. The job market is constantly changing, so it's crucial to stay up-to-date on the latest trends.