Disclaimer: We sometimes use affiliate links in our content. For more information, visit our Disclaimer Page. 
Do you ever feel like you don't have the energy to keep going at work? Like you just want to give up and go home? This is entirely normal. We all have days when we don't feel motivated to do anything. But what keeps us going in the long run?
Many motivators at work keep us going, even when we don't feel like it. This blog post will discuss 10 of the most common motivators that keep us going!
What are Motivation Factors?
Motivation is the psychological feature that arouses an organism to action toward a desired goal and elicits, controls and sustains certain goal-directed behaviors. It can be considered a powerful force that drives people to do things.
Different motivation factors can influence a person's behavior. These include intrinsic factors (interest, enjoyment, and satisfaction) and extrinsic factors (rewards, punishments, and incentives).
Intrinsic motivation comes from within oneself, whereas extrinsic motivation comes from external factors. This motivation is often more powerful than extrinsic motivation because it is self-driven. In addition, intrinsic motivation often leads to more satisfaction and enjoyment from the activity itself. In contrast, extrinsic motivation may lead to less satisfaction if the activity is only done for external rewards.
Why is Motivation Important in the Workplace?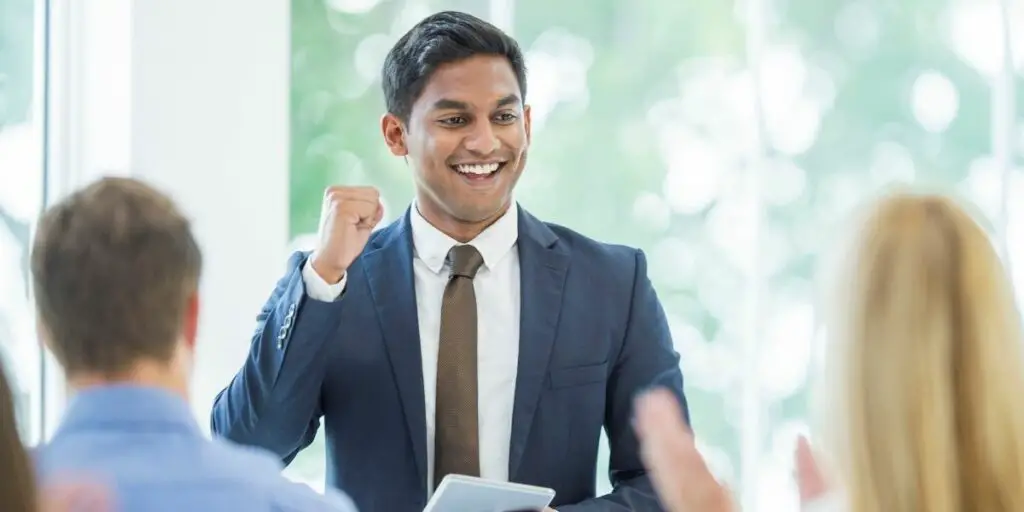 Encouraging employees to be motivated at work can help the organization. First, it helps improve productivity as workers are more likely to put in additional effort if they feel that their work is appreciated.
Secondly, high levels of motivation can lead to higher quality work as employees strive to meet or exceed expectations. Additionally, motivated employees are typically more engaged with their work and less likely to take time off, which can help lower rates of absenteeism.
Finally, workplaces that nurture employee motivation tend to see more innovation as workers feel empowered to develop new ideas. Ultimately, a motivated workforce is essential for any organization that wants to succeed.
Related: Examples of Positive Reinforcement
10 Motivation Factors to try at work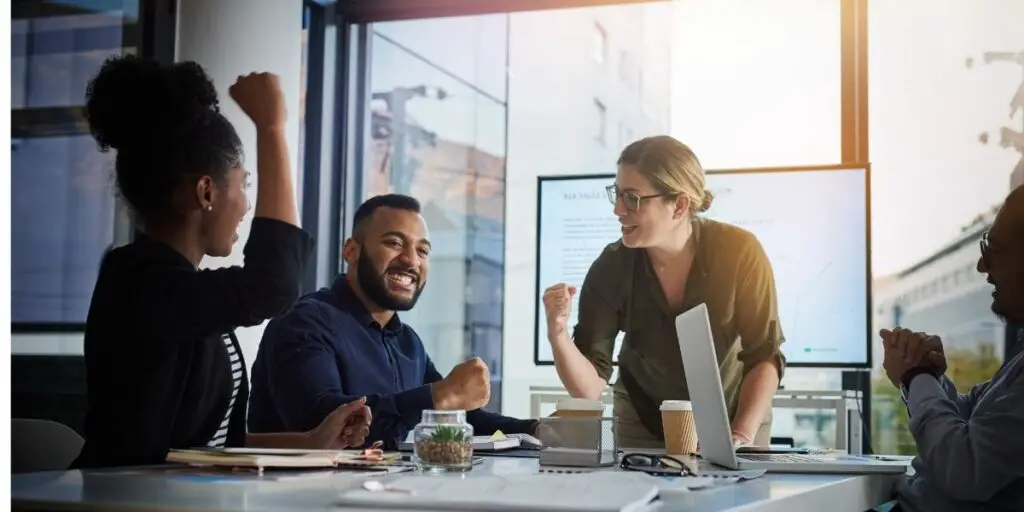 There are many different ways to stay motivated at work. Some people may find that they are inspired by their coworkers, while others may be motivated by their work. Here are ten of the most common motivators at work:
1. Achievement
Achievement is often thought of as a critical motivator in the workplace. But what exactly is achievement? And how important is it when it comes to motivating employees? It can be defined as the attainment of a goal or objectives. This might mean reaching sales targets, completing a project on time, or developing a new product in the workplace.
For some people, the achievement is significant. They derive a great deal of satisfaction from meeting and exceeding targets. This can be a powerful motivator, particularly if they are rewarded for their achievements.
For others, It may not be as important. They may prefer to work on interesting or challenging tasks or be motivated by the opportunity to learn and develop new skills.
So, while achievement can be a motivator for some people, it is not necessarily the most important factor for everyone. Therefore, employers need to identify what motivates their employees and provide opportunities to achieve their goals.
2. Purpose
The purpose is a powerful motivator in the workplace. It can inspire employees to do their best work and help organizations achieve their goals. In addition, when people feel that their work has a purpose, they are more engaged and productive.
Organizations with a clear purpose are more successful than those without one. A sense of purpose can also help companies attract and retain the best talent. The purpose is a key ingredient in any organization's culture and strategy.
It gives employees a sense of meaning and helps them understand how their work contributes to the company's goals. It can also lead to better decision-making, providing a filter for evaluating options and trade-offs.
When developing a sense of purpose for your organization, it is crucial to keep the following in mind:
First, the purpose should be inspiring and aspirational.
Second, it should be clear and concise.
Third, it should be authentic and aligned with the company's values.
Finally, it should be relevant to all employees, not just a few.
3. Recognition
Recognition is another widely considered crucial motivating factor in the workplace. Numerous studies have shown that employees who feel appreciated and valued by their employers are more likely to be engaged and motivated to do their best work.
There are several ways that employers can show recognition to their employees. Common methods include formal awards and recognition programs, informal praise and recognition from managers and supervisors, and financial incentives.
Formal awards and recognition programs are one way to show employees that their hard work is appreciated. These programs can take many different forms, but they all typically involve publicly acknowledging an employee's achievements in front of their peers. This type of recognition can be highly motivating. It shows that the employer values the employee's work and provides a sense of competition and camaraderie among employees.
Informal praise and recognition from managers and supervisors is another effective way to show employees their efforts are appreciated. This can be as simple as saying "thank you" for a job well done or offering verbal praise in front of others. This recognition can be incredibly motivating if it is given sincerely and genuinely.
Financial incentives are also a great way to show employees that their work is valued. This can take the form of bonuses, raises, or other types of financial rewards. These incentives can be highly effective in motivating employees, as they provide a tangible way to show that their work is valued and appreciated.
4. Flexibility
Flexibility is an essential motivational factor in the workplace for several reasons. First, it allows employees to have greater control over their work lives. When employees feel like they have some control over their schedules and workloads, they tend to be more motivated and productive.
Second, flexibility can help reduce stress levels and improve work-life balance. When employees feel like they have some control over their time, they are less likely to feel overwhelmed and stressed out. It can also lead to increased job satisfaction. When workers feel like they can manage their work and personal lives to work best for them, they tend to be more satisfied with their jobs.
5. Fulfilling Employee's Passion
When employees feel that their passions are being met, they are more likely to be engaged and enthusiastic about their jobs. This, in turn, leads to better performance and results. There are many ways that employers can fulfill their employees' passions.
One way is to provide growth opportunities for employees to pursue their passions outside of work. This could include funding for education or training, flexible work arrangements that allow employees to pursue their passions during work hours, or even recognizing outstanding achievements through mechanisms like sales awards.
Another way to fulfill employees' passions is to create a workplace culture supporting their passions. This could involve offering employees the chance to pursue their passions during work hours, providing resources and support for employees who want to pursue their passions outside of work, or celebrating their successes with accolades such as sales awards.
Creating a workplace that supports and encourages employees' passions, including recognizing their achievements with sales awards, is a win-win for both employer and employee. When employees feel that their passions are being fulfilled, they are more likely to be engaged and enthusiastic about their jobs, which leads to better performance and results.
6. Challenging work
Most people would agree that challenge is an integral part of work. After all, if everything we did were easy and familiar, it would be pretty boring, right? And research supports the idea that challenging work is associated with higher levels of motivation and engagement.
But what exactly is challenging work? And how can you create more of it in your job?
Challenging work is stimulating and engaging, and it can help employees stay motivated in their jobs. It can be something as simple as a new task that employees are learning or a project that requires you to use your skills in new ways.
Of course, not all challenges are created equal. Some challenges are more motivating than others, and some can even lead to burnout if they're too complicated or stressful. So it's crucial to find the right balance of challenge in work.
One way to do this is to set ambitious but achievable goals. This sweet spot of difficulty will push them to stretch themselves without being overwhelmed. Employees can also look for opportunities to take on new responsibilities or learning experiences. This can help you keep the job exciting and engaging, and it can also help employees develop new skills and knowledge.
7. Job security
Job security is also one of the most critical workplace motivators. It can provide employees with a sense of stability and safety and encourage them to stay with a company for the long term. It can also help attract and retain top talent, as workers will be more likely to choose a company that offers good job security than one that does not.
Offering employees a high degree of job security is not always easy, but there are several things that companies can do to encourage loyalty and reduce turnover. You can do this by offering competitive salaries and benefits packages. Another is to provide training and development opportunities so that employees feel like they are progressing in their careers.
Finally, companies can create a positive work environment where employees feel valued and appreciated. When workers feel like they are part of more senior team members and that their contribution is essential, they are more likely to stay with a company for the long term.
In today's competitive business environment, companies that can offer their workers a high degree of job security are likely to be more successful in attracting and retaining the best employees.
8. Fun Environment
Fun creates a positive and productive atmosphere and encourages teamwork and collaboration. Additionally, a fun environment can help to relieve stress and promote creativity. Ultimately, a fun workplace can increase employee morale, job satisfaction, and productivity.
There are several ways to create a fun environment in the workplace. For example, some companies may implement employee recognition programs, social activities, or even casual dress codes. Whatever the approach, it is important that the fun environment is authentic and not forced. Employees should feel like they can be themselves and enjoy their work.
A fun environment in the workplace can have several benefits for both employees and employers. If you are considering creating a more fun atmosphere at your company, consider the following benefits: increased job satisfaction, improved employee engagement, decreased employee turnover, enhanced creativity and productivity, and Increased teamwork and collaboration.
Related: 42+ Funny Icebreaker
9. Creativity
Creativity is often seen as a critical ingredient in the workplace. But what exactly is creativity? And how can it be used to motivate employees? Creativity is the ability to come up with new and innovative ideas. It's' about thinking outside the box and finding new ways to do things.
In the workplace, creativity can be a great motivator. When employees are given the freedom to be creative, they often feel more engaged and invested in their work. This can lead to higher quality work and better results.
Creativity can also help to solve problems and overcome challenges. By thinking creatively, employees can develop new solutions to old problems. This can make the workplace more efficient and productive.
Give employees the time and space to be creative. Encourage them to take breaks, step away from their work, and brainstorm new ideas. Below are a few ways to encourage creativity in the workplace:
Encourage collaboration. Creative ideas often come from groups of people working together. So, create an environment that encourages collaboration.
Make sure there are adequate resources. Employees will need access to the right resources to be creative. This could include things like books, software, and other tools.
Encourage risk-taking. Creativity often involves taking risks. So encourage employees to take risks and experiment with new ideas.
Reward creativity. Show employees that you value their creativity by rewarding them for their efforts. This could include things like bonuses, promotions, and public recognition.
Overall it is a powerful tool in the workplace. When used correctly, it can lead to higher engagement, productivity, and innovation. So, start Encouraging creativity in your workplace today.
10. Leadership Style
It is well known that leadership style can significantly impact employee motivation. A leader who manages and interacts with employees can directly influence how motivated they are to do their best work. Research has shown that leadership style is one of the most critical factors determining employee satisfaction and engagement.
There are several different leadership styles that managers can use, and each has its advantages and disadvantages when it comes to motivating employees. While there is no one perfect leadership style for all situations, some types are generally more effective at motivating employees.
The most common leadership styles include:
Understanding which leadership style is most effective in different situations can help managers choose the right approach for motivating their employees.
One of the essential things for managers to remember is that employee motivation is not a one-size-fits-all proposition. What works for one employee may not work for another, and what motivates employees at one point in their careers may not be as effective later on. The best leaders can adapt their style to the individual and the situation, using a variety of approaches to keep their employees engaged and motivated.
When it comes to leadership style and employee motivation, find what works best for you and your team. Experiment with different approaches, and be open to trying new things.
Related: 10 Different Types of Management Styles
What are the Four Main Types of Motivation?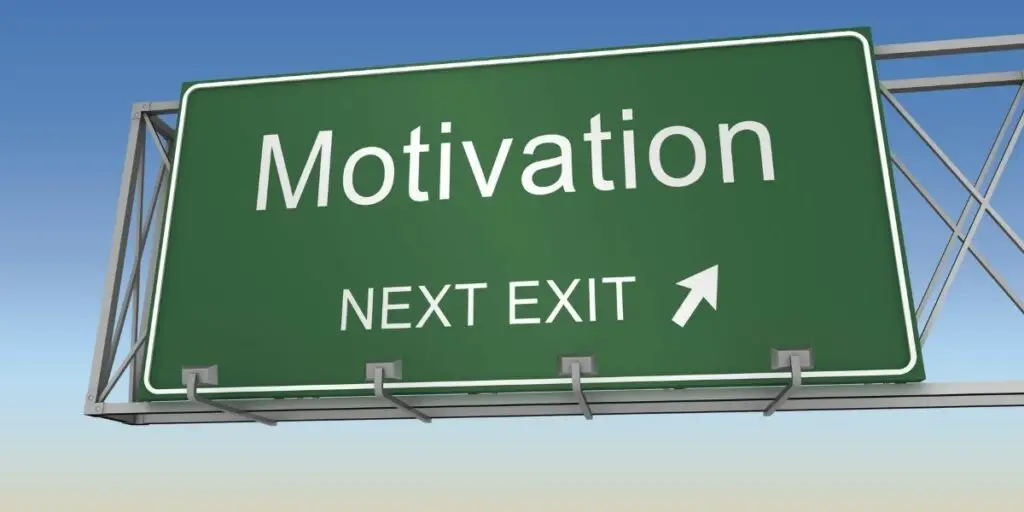 There are four main types of Motivation: Intrinsic Motivation, Extrinsic Motivation, Introjected Motivation, and Identified Motivation.
1. Intrinsic Motivation
Intrinsic motivation is driven by personal interest or enjoyment in the task itself. On the other hand, extrinsic motivation comes from external factors such as rewards or punishments.
It is often more powerful than extrinsic motivation because it involves enjoying the process of accomplishing a goal. When people are intrinsically motivated, they are more likely to persist in the face of difficulties and setbacks. They are also more likely to enjoy the task and feel a sense of satisfaction upon completion.
Many factors can influence intrinsic motivation. Some of these include feelings of competence, autonomy, and relatedness. Competence refers to a person's beliefs about their ability to complete a task. Autonomy refers to how a person feels they have control over their actions. Finally, relatedness refers to how a person feels connected to others.
2. Extrinsic Motivation
Unlike intrinsic motivation, extrinsic motivation is driven by external factors rather than internal factors. This means that the motivation to do something comes from outside ourselves rather than from within. For example, being paid to do a job is an example of extrinsic motivation. Other extrinsic motivation examples include awards, bonuses, and commissions.
Extrinsic motivation can be both positive and negative. Positive extrinsic motivation is when we are driven to do something because we want the positive outcome that comes from it. For example, if we are given a bonus for completing a project on time, we are motivated to do so because we want the bonus.
Negative extrinsic motivation is when we are driven to do something because we want to avoid the negative consequences of not doing it. For example, if we are told that we will be fired if we do not complete a project on time, we are motivated to do so because we want to avoid being fired.
While extrinsic motivation can effectively get us to do something, it is not always the best long-term solution. This is because extrinsic motivation is often based on rewards or punishments given by others. This means that we are dependent on others for our motivation, which can lead to problems if they are not consistent with their rewards or punishments.
3. Introjected motivation
Introjected motivation is a form of internalized motivation. It occurs when an individual feels pressured to perform to gain approval or appreciation from others. This motivation often arises from avoiding negative consequences, such as criticism or punishment.
While introjected motivation can be helpful in some situations, it can also lead to adverse outcomes. For example, individuals who are highly motivated by approval may avoid taking risks or exploring new ideas for fear of being seen as failures. Additionally, this type of motivation can be unsustainable in the long term since it is based on external factors that the individual has no control over.
If you find yourself relying heavily on introjected motivation, it may be helpful to explore other sources of motivation. Intrinsic motivation, or the desire to do something for its own sake, is a more sustainable motivation that can lead to greater satisfaction and enjoyment.
4. Identified Motivation
Identified motivation is a powerful intrinsic motivation that helps prepare people to take action. It occurs when individuals understand or feel the need to accomplish something but have not yet taken steps. This type of motivation can be helpful in situations where it is important to act quickly or decisively.
For instance, if someone feels the need to leave a toxic relationship, identified motivation can prompt them to take steps to make that happen. In other cases, this type of motivation may inspire employees to pursue their goals with greater employee retention and determination. Regardless of how it is used, identified motivation can be a helpful tool for anyone looking to achieve something meaningful in their lives.
Related: Reward Programs Employees
Final Thoughts
There are a variety of motivators at work that can keep you going. Some, like intrinsic motivation, come from within ourselves. Others, like extrinsic motivation, come from external factors.
And still, others, like introjected or identified motivation, arise from a combination of internal and external factors. No matter what type of motivator you find most helpful, the important thing is to keep moving forward and pursuing your goals.
I hope this article was helpful. If you have any questions or comments, please feel free to leave them below. And if you know anyone who might benefit from this article, please share it with them!
FAQs
What are the 7 motivators for work?
The 7 motivators for work include achievement, affiliation, authority, autonomy, esteem, security, and the work itself. These factors vary among individuals and can drive their motivation at the workplace.
What are your top 3 biggest motivators at work?
Everyone's top motivators at work may differ, but common ones include meaningful and challenging work, recognition and appreciation, and supportive and effective leadership.
What are your motivators at work?
Motivators at work can be personal and vary from person to person. They often include factors such as meaningful tasks, opportunities for growth, recognition, autonomy, and alignment with personal values.
What are your biggest motivators at work?
The biggest motivators at work can vary widely among individuals. Some common motivators include having a sense of purpose in their tasks, feeling appreciated, and having opportunities for career advancement.