Disclaimer: We sometimes use affiliate links in our content. For more information, visit our Disclaimer Page. 
Innovative ideas are the backbone of any successful company. Ideas can come from anyone at any time, and they are what keep your business moving forward. But how do you turn an idea into reality? It's not always easy, but with a bit of help, it becomes much more manageable! We've put together this blog post so you don't have to spend hours searching for answers or going through trial and error on your own.
This blog post will provide eight steps for identifying innovative ideas and achieving success with them in any industry. You'll learn how to create innovative ideas, nurture new ideas, validate them, and more!
Get started today on turning your idea into reality. If you're not sure where to start or what to do next, then this blog post is perfect for you! It's time to take that idea from just an idea to reality. So without further ado, let's get started! And don't forget – we're always happy to answer any questions along the way, so feel free to reach out anytime 🙂
What do Innovative Ideas Mean?
Innovation comes from the Latin word inovare – which means 'to make changes' or 'to do something differently' offers a partial answer to what innovation is. There are two types of innovation, one being the act of introducing an idea and giving it life from scratch. The other type is when someone introduces an improvement on what already exists.
Innovation is not just about coming up with new ideas. It can be the act of adapting or modifying existing processes in a way that fosters success, taking risks when developing things or processes, and thinking through problem solutions creatively.
A creative idea is innovative when the idea offers something new or different from what is already available. Groundbreaking and innovative ideas come from combining different perspectives.
Examples of Innovative ideas
There are many types of innovations: scientific inventions like light bulbs and penicillin; technological developments like electricity and smartphones; artistic breakthroughs such as Monet's impressionism techniques for paintings or Picasso's cubist approach to art; business ventures such as Amazon or Uber – there has been plenty of innovation in that field too. Inventors, engineers, and entrepreneurs are all innovators who have taken on the responsibility of contributing to society through their creative ideas.
How to Create Innovative Ideas
Ideation: Idea Conception
In order to come up with an innovative idea, there are a variety of methods that can be used. These include brainstorming and mind mapping as well as other techniques like lateral thinking or the creative problem-solving method known as TRIZ.
We all have a goal in mind when we are brainstorming. Having no goal will not make it easier to end the process, and you may never feel like your idea is finished, which can be discouraging. Ensure that you start with some themes or topics to refine something concrete later on.
The key to success in ideation is creating an innovative idea you are happy with and feel has innovative potential. The critical part of the process starts at this point, as it will give your confidence a boost that can help later on when pitching ideas to others for feedback or approval.
Nurture New Ideas
When it comes to generating innovative ideas, you've got two options: one is the more traditional way of looking at things and coming up with new approaches based on that data. Another option might be taking opposing thoughts and combining them into a single idea, generating more innovative potential than either thought could have alone. (see image below)
The Burqini is the perfect example of two items coming together to create a more valuable product. The original ideas behind it were that people could simultaneously swim and cover their bodies with one item, which has helped many Muslim women.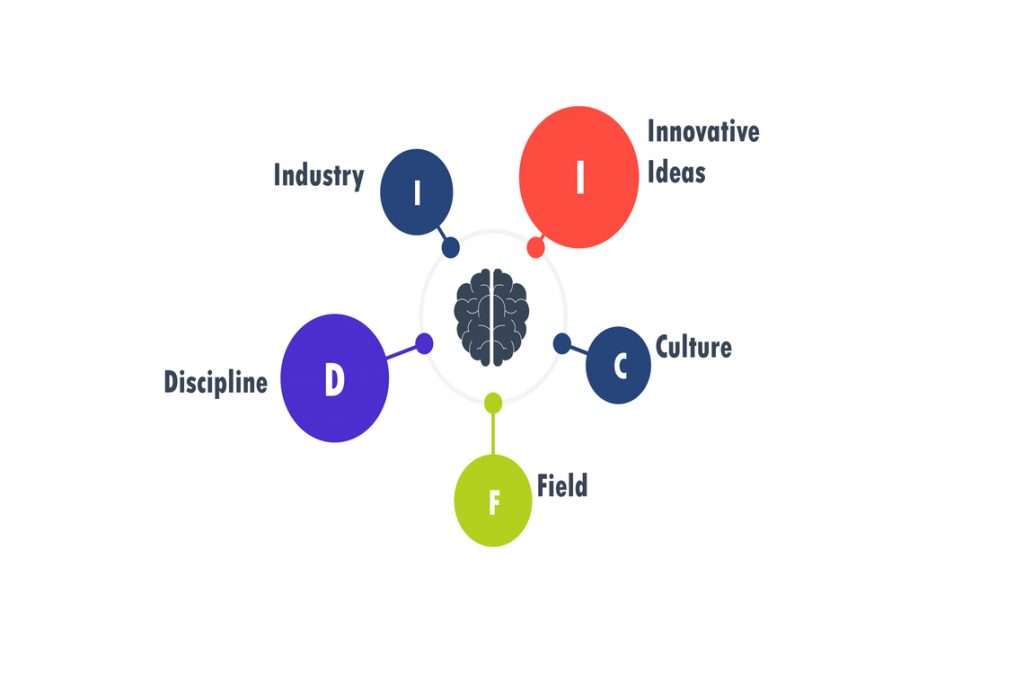 For any idea to succeed, you need determination. You will face many obstacles along the way, and statistics show that most ideas fail at least once before they're successful. 
Remember not to be intimidated by the brilliance of innovative designs because you typically see their last iteration, which has changed compared to its original concept. This happens through failure. As Frans Johansson said, Picasso made 20,000 (or 50K) artworks throughout his lifetime, while Einstein published 240 papers with a few successful creations. It's all about numbers when it comes down to being creative. Innovative ideas success happens in numbers (see image below).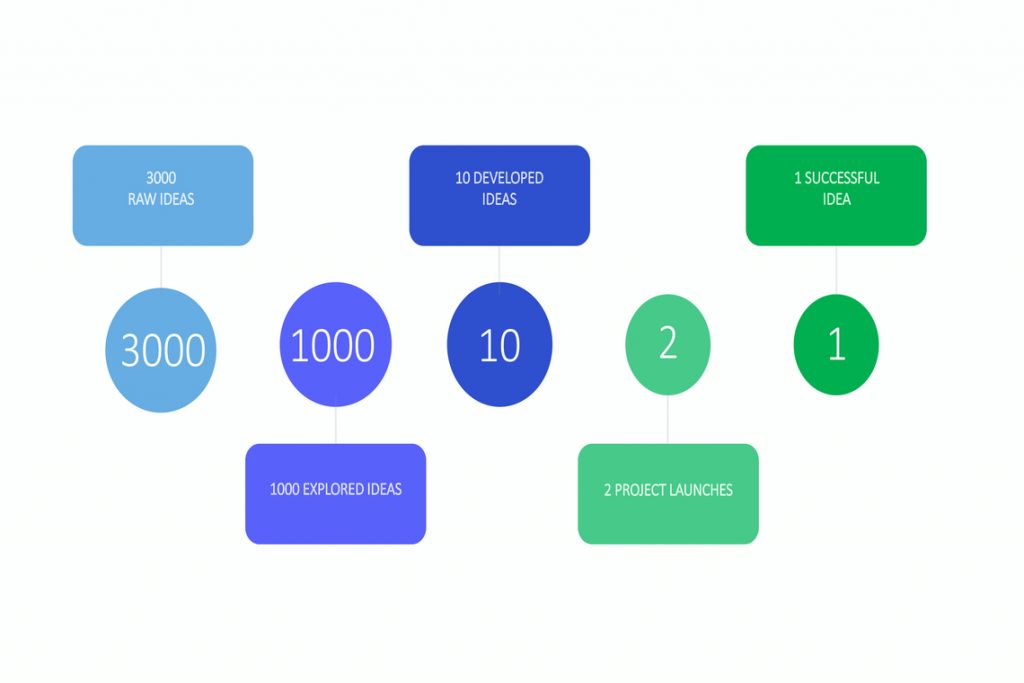 How To Select A Successful Idea
Don't put everything behind your first idea! You wouldn't go to the racetrack and bet all of your money on one horse, would you? Even though we are taught that most innovations come from a visionary who predicted what people need before they do, this is not always true.
When trying to execute a creative idea, you may have to make adjustments along the way. Johansson advises that you take the smallest executable step (smallest bet) in order to minimize risk and avoid giving up everything on your original idea.
Once you define your smallest bet, you know what risks to take. With this information, it is easier to plan a solution for challenges as they arise and use resources more efficiently on the road to success.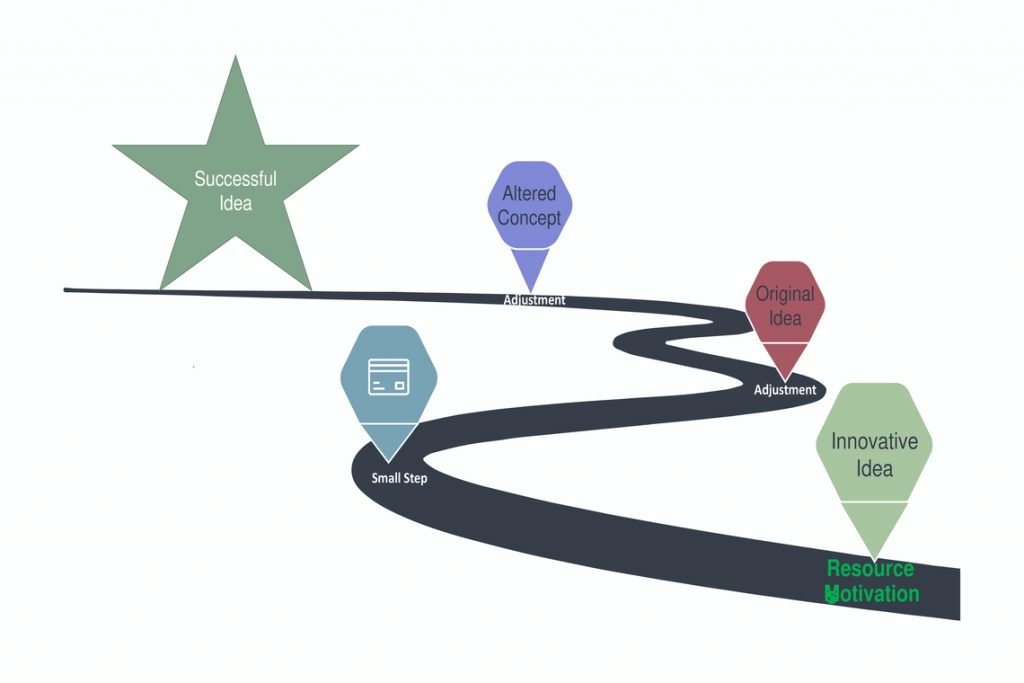 "Nearly every major breakthrough innovation has been preceded by a string of failed or misguided executions."

Frans Johansson.
Innovation is a tricky balancing act between strategic planning and execution. But you have to keep moving forward, even if you fail. That's the only way to succeed!
While strategy is crucial, taking too long with the planning phase can set you back. Stay motivated and forward-moving–through failure–will lead to success.
It's crucial to find the perfect balance between executing your ideas by yourself and getting creative input from others. This will help you take your innovative ideas even further.
How To Identify Innovative Ideas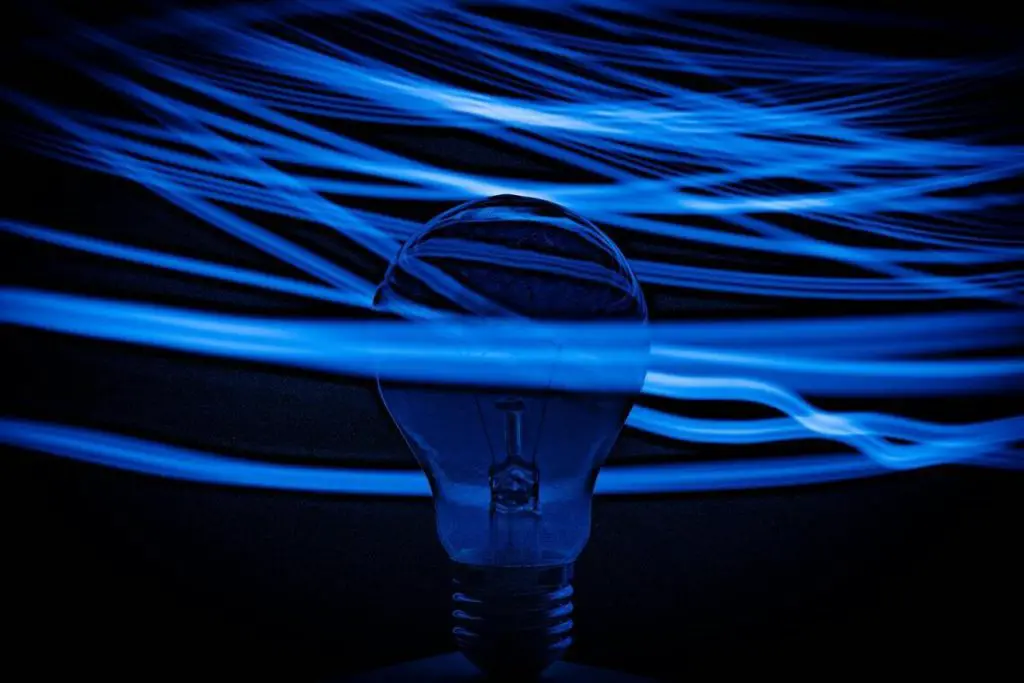 Innovation idea is doing something new, creative, and different to improve a situation. It's taking an existing idea and making it better in some way. Everybody has lots of ideas-some good, some mediocre, but only a few are actual innovations. The following 8 points can help you identify genuine innovation from merely "good" ideas:
1. Ask yourself, Would people like it enough to share with their friends? If the idea is innovative and helpful, then you'll have more than one person telling others about how they love your product. This will lead to word-of-mouth marketing, which means that there's likely a good chance for success in this venture.
2. Is the idea solving a problem that most people have? When you're dreaming up an idea, it's easy to feel like your thoughts are original and new. But what if they aren't? It can be difficult for a novice entrepreneur to know the difference between innovation and imitation–especially when some ideas might sound similar to those done before. The key is exploring how other people perceive you and staying true to yourself while finding success by questioning every thought or idea until it feels right-then. Go out into the world armed with confidence!
3. Is the idea enhancing an experience, making it more fun or valuable for someone else? The innovation will be something new and helpful.
4. Does your idea bring together different ideas in one product or service? Innovation often includes combining concepts to create something better than what currently exists. For example, Google Maps and Waze are examples of innovations in mapping technology.
5. Does your idea remove an obstacle for people? Is it a solution to a problem that's been bothering them for years without any solution yet? Innovation will be something new and helpful. It might take time to catch on, but there is potential to demonstrate that it solves a problem that people have.
6. Does your idea make life easier for someone? It's innovation if the idea can help solve problems or create new opportunities in unexpected ways. For example, Amazon Echo is a voice assistant inside a speaker and home automation hub designed to organize daily tasks like setting alarms, playing music, listening to the news, and ordering goods.
8) Does this idea make sense for the market/industry you're targeting? Does it feel like your target audience would be receptive to that kind of advertisement or promotion plan?
The best way to know whether it is an innovative idea or not is through trial and error. If you can put the idea into practice with a prototype or other form of testing, it's possible that it could be considered innovation. It all depends on what sort of outcome your project produces!
You now have some tips on knowing if you have an innovative idea and what sorts of things work as innovations. It's time to get started!
Implementing an idea can be challenging, but it's all worth it when the ideas you have come to life. The best way to make your idea tangible is by prototyping and testing!
Conclusion
We hope this post has given you some ideas for ways to turn your innovative idea into reality. Remember, if something doesn't work the first time around, it's not a failure! It just means that there are new lessons to be learned.
The most important thing is that you keep trying until you get what works best for your business. If any of these steps sound daunting or confusing, don't hesitate to reach out to our team with questions – we're always happy to help! You can also visit us on social media, where we share more tips about innovation and marketing strategies every week.
Related Article: 10 Sustainable Business Ideas… One Is Not Enough (2021)