Disclaimer: We sometimes use affiliate links in our content. For more information, visit our Disclaimer Page. 
In the world of ecommerce, having a well-planned and executed strategy is essential for success. Ecommerce sales strategies are the backbone of any thriving online store, helping attract new customers, retain existing ones, and drive revenue. This comprehensive guide will cover various aspects of building and optimizing your ecommerce store and effective marketing strategies to increase sales and ensure long-term success.
Part 1: Understanding Your Ecommerce Store
1.1 Assessing Your Ecommerce Store's Strengths and Weaknesses
Before diving into specific ecommerce sales strategies, it's crucial to assess your ecommerce store's current performance. Identify areas where your store excels and areas that need improvement. This will provide a solid foundation for developing and implementing strategies to increase ecommerce sales.
1.2 Setting Realistic Goals for Your Ecommerce Sales
Setting realistic and achievable goals for your ecommerce business is essential. Goals should be specific, measurable, attainable, relevant, and time-bound (SMART). By setting clear objectives, you can track progress and make adjustments to your strategies as needed.
1.3 Identifying Your Target Audience
Understanding your target audience is crucial for creating relevant and effective marketing strategies. Identify your ideal customer, including demographic information, interests, and pain points. This will allow you to tailor your marketing efforts and increase the chances of converting potential customers into paying ones.
1.4 Competitor Analysis
Researching your competition can provide valuable insights into successful ecommerce sales strategies. Examine their marketing efforts, product offerings, and customer experience. Use this information to differentiate your online store and attract more customers.
Part 2: Building a Solid Foundation for Your Ecommerce Business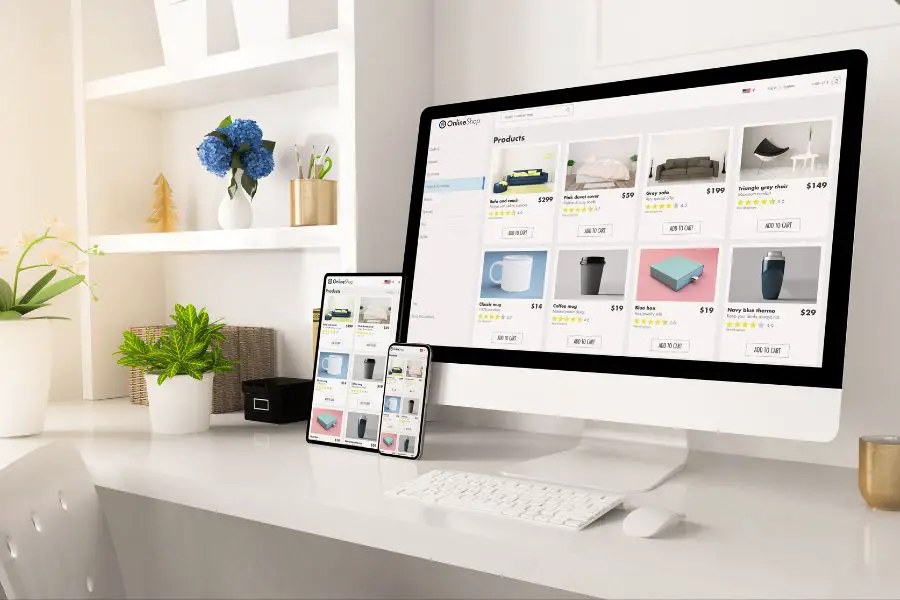 2.1 Optimizing Your Ecommerce Website for User Experience
Ensuring a seamless user experience on your ecommerce website is crucial for retaining site visitors and converting them into customers. Focus on site navigation, page load times, and mobile optimization. A well-designed ecommerce site will lead to more sales and repeat customers.
2.2. Product Pages and Descriptions
Well-designed product pages are essential for increasing ecommerce sales. Make sure that your product pages include high-quality images, detailed descriptions, and clear pricing information. Also, consider using user-generated content, such as customer reviews and ratings, to add credibility and social proof to your product listings.
2.3 Search Engine Optimization (SEO) for Your Ecommerce Site
Implementing search engine optimization strategies can help your online store rank higher in search engine results, driving more organic traffic to your site. Focus on optimizing product pages, creating valuable content, and building quality backlinks to increase your online store's visibility.
2.4 Ensuring Secure and Multiple Payment Options
Offering secure and multiple payment options can help instill trust and make it easier for potential customers to complete their purchases. Consider incorporating popular payment methods, such as credit cards, PayPal, and mobile wallets, to cater to a wider range of customers.
2.5 Excellent Customer Service
Providing excellent customer service can help you build customer loyalty and increase ecommerce sales. Ensure your customer service team is well-trained and equipped to answer customer queries promptly and effectively. This will help you retain existing customers and attract new ones.
2.6 Mobile Optimization
With more people using mobile devices for online shopping, optimizing your ecommerce website for mobile is essential. Ensure your site is responsive and easy to navigate on smaller screens. This will help you reach more potential customers and increase online sales.
2.7 Inventory Management and Pricing Strategies
Effective inventory management and pricing strategies are essential for maintaining a profitable ecommerce business. Monitor stock levels, manage suppliers, and implement dynamic pricing to stay competitive and increase sales.
Part 3: Effective Ecommerce Marketing Strategies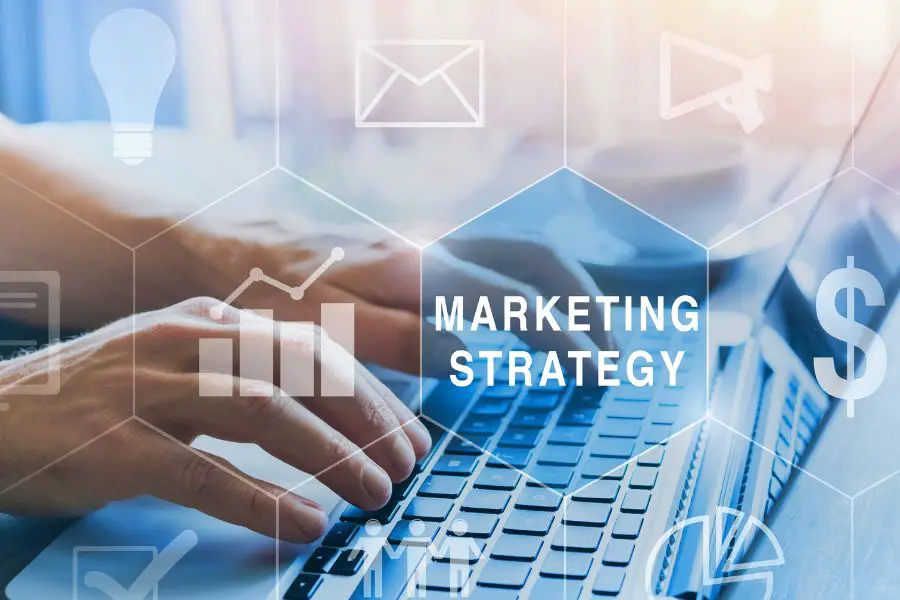 3.1 Content Marketing
Creating high-quality, valuable content can help you attract potential customers and improve your search engine rankings. Develop a content marketing strategy that includes blog posts, videos, and social media content to engage your audience and drive traffic to your ecommerce store.
3.2 Email Marketing
Email marketing is an effective way to communicate with your existing and potential customers. Create personalized email campaigns to promote new products, offer discounts, and share valuable content. This can help boost ecommerce sales and improve customer loyalty.
3.3 Social Media Marketing
Leveraging social media platforms can help you reach a wider audience and increase ecommerce sales. Develop a social media marketing strategy that includes engaging content, targeted ads, and customer engagement. Utilize platforms such as Facebook, Instagram, and Pinterest to showcase your products and build a loyal customer base.
3.4 Paid Advertising
Paid ads, such as Google Ads and Facebook Ads, can help you reach your target audience and drive traffic to your online store. Implement a well-planned advertising strategy to maximize your return on investment and generate sales.
3.5 Influencer Marketing
Collaborating with influencers in your niche can help you reach a wider audience and increase ecommerce sales. Partner with influencers who align with your brand values and have a strong following to promote your products and boost brand awareness.
3.6 Affiliate Marketing
Affiliate marketing can help you expand your reach and drive more sales. Develop an affiliate program that rewards partners for promoting your products and driving traffic to your ecommerce store.
3.7 Public Relations and Outreach
Building relationships with media outlets, bloggers, and industry influencers can help improve your online store's visibility and credibility. Develop a PR strategy that includes press releases, guest posts, and collaborations to increase brand awareness and drive traffic to your ecommerce website.
3.8 Cross-channel Marketing
Integrating multiple marketing channels can help you reach more potential customers and increase sales. Develop a cohesive marketing strategy that includes content marketing, email marketing, social media marketing, and paid advertising to maximize your reach and improve your overall marketing efforts.
Related: Ecommerce Marketing Strategies
Part 4: Advanced Ecommerce Sales Strategies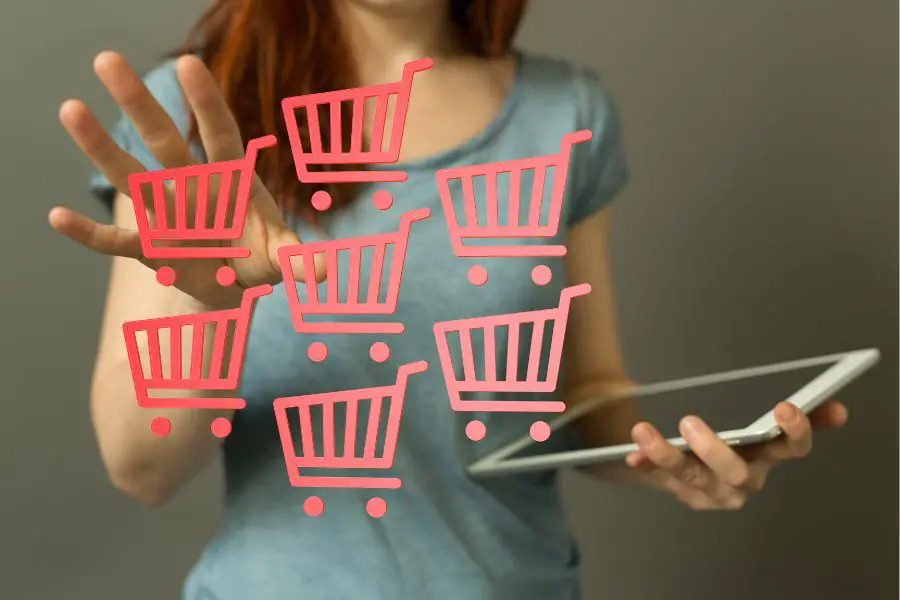 4.1 A/B Testing
Conducting A/B testing on your ecommerce website can help you identify areas for improvement and optimize your site for conversions. Test various elements, such as product pages, calls-to-action, and promotional offers, to determine what resonates best with your audience and drives more sales.
4.2 Sales Funnels
Implementing sales funnels can help you guide website visitors through the customer journey, from initial awareness to making a purchase. Develop a sales funnel strategy that includes targeted content, personalized offers, and effective follow-up to increase ecommerce sales.
4.3 Customer Loyalty Programs
Creating a loyalty program can help you retain existing customers and encourage repeat purchases. Offer rewards, such as discounts, free shipping, or exclusive access to new products, to incentivize customers to continue shopping with your online store.
4.4 Utilizing Analytics and Marketing Tools
Leverage analytics and marketing tools to track your ecommerce store's performance and optimize your marketing efforts. Utilize platforms like Google Analytics, Facebook Insights, and email marketing software to gain insights into customer behavior and make data-driven decisions.
4.5 Free Shipping and Promotions
Offering free shipping and promotions can help attract more customers and increase online sales. Test different promotional offers, such as discounts, buy-one-get-one deals, and limited-time sales, to determine what resonates best with your audience and drives more sales.
4.6 Upselling and Cross-selling
Implement upselling and cross-selling techniques to increase the average order value and boost ecommerce sales. Offer product recommendations and complementary items to encourage customers to add more items to their cart.
4.7 User-Generated Content
Encourage your customers to share their experiences with your products through user-generated content, such as reviews, photos, and videos. This can help build trust among prospective customers and increase ecommerce sales. Feature user-generated content on your product pages, social media, and marketing materials to showcase the value of your products and engage with your audience.
4.8 Retargeting Campaigns
Retargeting campaigns can help you re-engage potential customers who have shown interest in your products but haven't made a purchase. Utilize retargeting ads on platforms like Facebook and Google Ads to remind potential customers of your products and entice them to complete their purchases.
4.9 Personalization
Offering personalized experiences can help you differentiate your online store and build customer loyalty. Implement personalization strategies, such as product recommendations based on browsing history, personalized email campaigns, and targeted promotions to cater to individual customers' preferences and increase ecommerce sales.
4.10 Customer Feedback and Reviews
Actively seeking customer feedback and reviews can help you improve your ecommerce store and ensure customer satisfaction. Encourage customers to leave reviews and respond to their feedback to show your commitment to excellent customer service and continuously improve your online store.
5. Leveraging Customer Feedback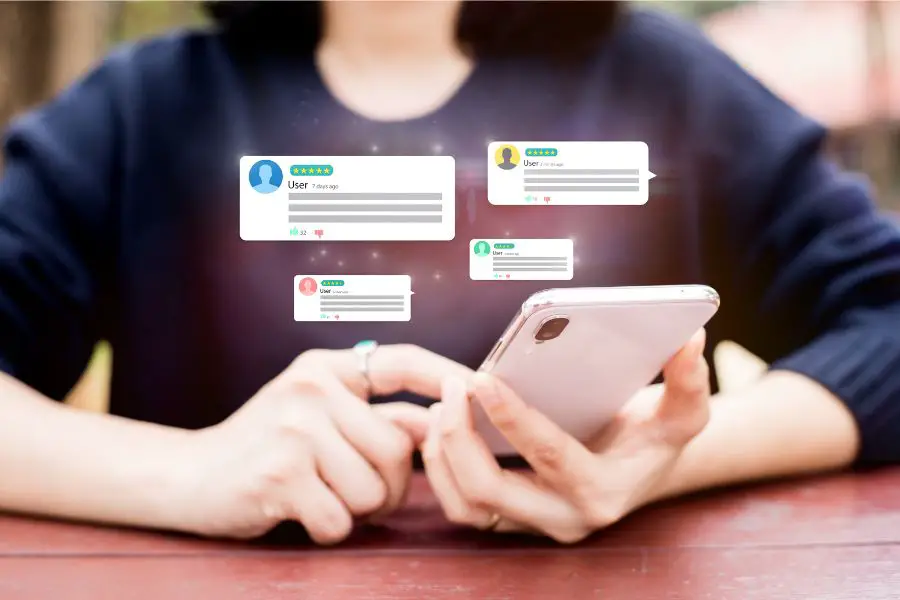 5.1. Collecting and Analyzing Customer Feedback
Customer feedback is a valuable resource for improving your ecommerce store and increasing sales. Collect feedback through surveys, reviews, and social media interactions, and use this information to identify areas for improvement and opportunities for growth.
5.2. Implementing Changes Based on Feedback
Once you have collected and analyzed customer feedback, it's important to act on it. Implement changes to your ecommerce store, marketing strategies, and customer service practices based on the feedback you receive, and monitor the results to ensure your efforts positively impact your ecommerce sales.
5.3. Communicating with Customers About Feedback
Let your customers know that you value their feedback and are committed to using it to improve their shopping experience. Share updates about changes you've made based on their input, and encourage them to continue providing feedback to help you grow and evolve your ecommerce store.
Part 6: Measuring Ecommerce Success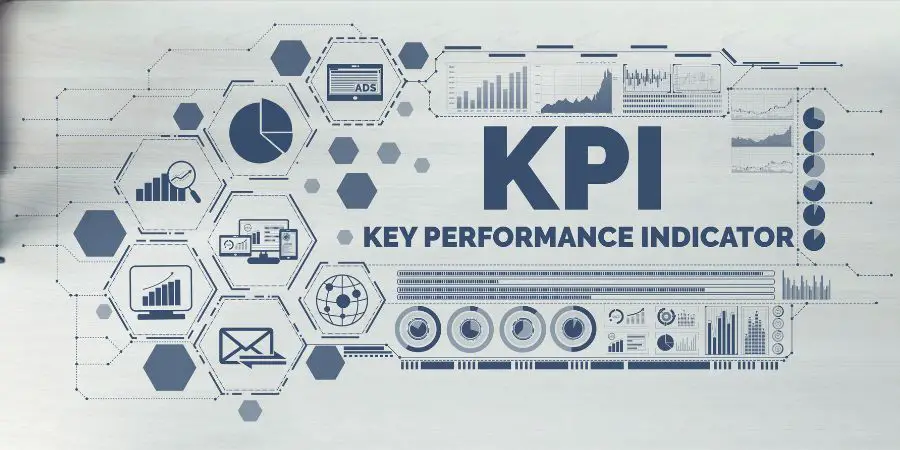 6.1 Tracking Key Performance Indicators (KPIs)
Monitoring key performance indicators (KPIs) can help you gauge the effectiveness of your ecommerce sales strategies and make data-driven decisions. Track metrics such as conversion rates, average order value, customer lifetime value, and return on investment to ensure your online store is on the path to success.
6.2 Regularly Reviewing and Adjusting Strategies
Continuously reviewing and adjusting your ecommerce sales strategies can help you stay ahead of the competition and adapt to changing market conditions. Stay informed about industry trends, customer preferences, and emerging technologies to make strategic adjustments and ensure long-term success.
6.3 Investing in Continuous Learning and Improvement
Investing in continuous learning and improvement is crucial for maintaining a successful ecommerce business. Attend industry events, participate in online forums, and engage with experts in the field to stay up-to-date on the latest ecommerce trends and best practices.
Related: Best Ways to Sell Products Online
Conclusion
In conclusion, a well-rounded ecommerce sales strategy is essential for the success of your online store. By focusing on attracting potential customers, optimizing your ecommerce store, utilizing social media platforms, building customer loyalty, leveraging customer feedback, and maximizing sales through marketing channels, you can increase ecommerce sales and ensure the long-term growth of your ecommerce business.
Remember to continually monitor your progress, analyze your results, and make data-driven decisions to refine your ecommerce marketing strategy and achieve even greater success in the future. Good luck, and happy selling!