Disclaimer: We sometimes use affiliate links in our content. For more information, visit our Disclaimer Page. 
Promoting a Shopify store is crucial for increasing its visibility, driving traffic, and boosting sales. However, paid advertising can be expensive, especially for small business owners and entrepreneurs.
Fortunately, there are several ways to promote a Shopify store that can be just as effective. This article will explore 18 strategies to promote a Shopify store for free.
Related: Best Shopify Apps
How to Promote Shopify Store for Free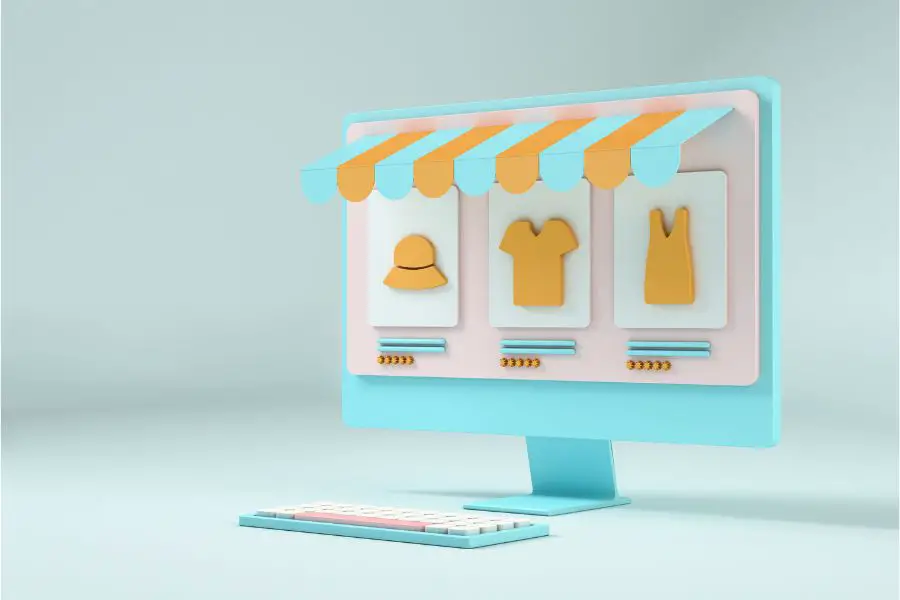 Here are some ways to promote your Shopify store for free.
1. Create Abandoned Cart Recovery Campaigns
If you're struggling with abandoned cart rates, consider implementing an abandoned cart recovery campaign to bring back lost shoppers and potentially recover sales. Rather than focusing on acquiring new customers, this strategy targets those who have already expressed an interest in your products.
One effective way to lure customers back is by offering a discount code. By using various channels such as SMS, email, push notifications, and Facebook Messenger, you can reach out to these shoppers and entice them to complete their purchases with a tempting discount.
Automation tools such as Omnisend can make it easy to set up these campaigns and automate the process of sending reminders and discount codes to lost shoppers. This can save you time and effort and increase the likelihood of abandoned carts being converted into sales.
Implementing an abandoned cart recovery campaign is a practical and cost-effective solution to improve your store's conversion rate and recover lost sales.
2. Promote Your Brand With Email Marketing Campaigns
If you want to boost sales and increase customer loyalty, then email marketing is an absolute must. With a solid email strategy, you can capture the attention of potential customers, keep existing ones engaged, and ultimately drive more revenue to your store. So, how do you make it happen?
Here are some strategies you can use.
Sending welcome emails to new customers: When a new customer purchases or signs up for your newsletter, you can send them a welcome email. These emails have a higher open rate than others, so they are an excellent opportunity to introduce your brand and build a relationship with the customer.
Send promotional emails: You can also send promotional emails highlighting sales, discounts, and special offers. These emails can help you boost sales and encourage customers to return to your store.
Use abandoned cart emails: If a customer adds items to their cart but doesn't complete the purchase, you can send them an email reminding them of the items they left behind. You can even discount them to encourage them to complete the purchase.
Update existing customers: You can also email existing customers to update them on their orders. This includes order confirmations, shipping updates, and other relevant information.
Segment your email list: To make your emails more effective, segmenting your email list is a good idea. This means dividing your list into groups based on geographic location, purchase history, and interests. You can then send personalized messages to each group, which can help improve engagement and drive more sales.
Using these email strategies, you can attract new customers, retain existing ones, and generate more sales for your Shopify store.
3. Set Up a Referral Program
Shopify stores can benefit significantly from word-of-mouth marketing, and a referral program can be one of the most effective ways to achieve this. It will enable you to reach a much larger audience and promote your brand to a broader consumer base.
The referral program works like a chain reaction. One person tells two others about your store, and they tell two more people each, and so on. This way, your products can reach a massive audience. The best thing about referrals is that people trust their friend's and family's recommendations more than advertising messages.
To run a successful referral campaign, you must offer people a compelling reason to refer your business. Shopify stores can offer discounts, free shipping, products, or other exclusive perks. Referral giveaways are also a winning strategy.
4. Send SMS Product Promotions
SMS marketing is an effective and direct line of communication that's often overlooked. SMS has high opening rates, making it an ideal tool for announcing promos, deals, and other offers, as well as sending transactional messages like shipping updates and order confirmations, customer support messages, cart abandonment messages, personalized offers, giveaways, and more.
To quickly and easily send out SMS campaigns, you can use a Shopify app like Recart. This app allows you to automate abandoned cart recovery, send order confirmations, and integrate SMS marketing into your overall marketing strategy.
Implementing SMS marketing can be a practical and cost-effective way to increase engagement with customers and improve your store's conversion rate.
Related: Ecommerce Marketing Strategies
5. Add Customer Reviews to Product Pages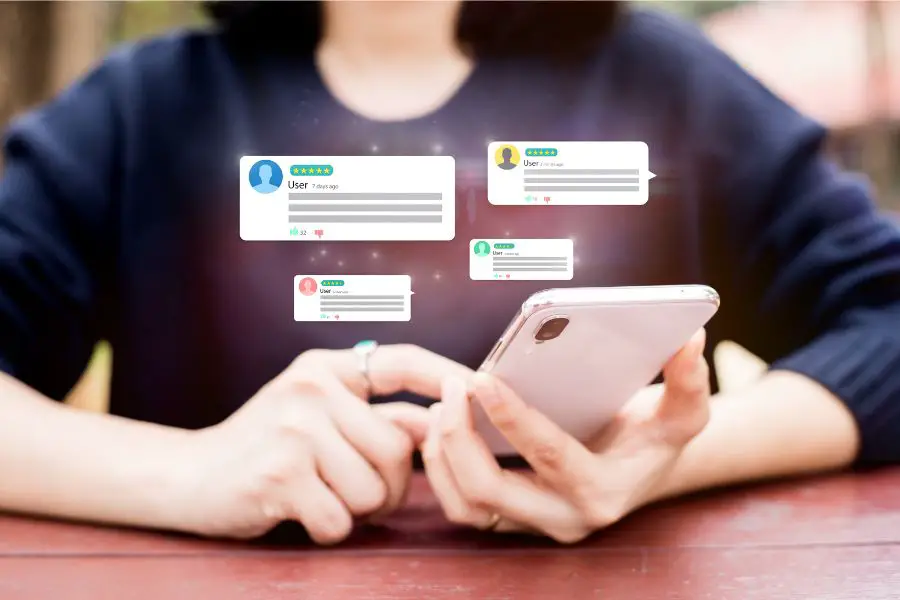 Reviews are essential for building customer trust and driving sales for Shopify stores. Displaying reviews on product pages is critical for building social proof and can significantly impact your sales.
To showcase honest customer feedback, you can install a review app like Loox from the Shopify app store. This app allows you to display reviews on your product and checkout pages and share positive reviews on your website and social media platforms.
To generate more reviews, you can incentivize customers with discounts or giveaways or send post-purchase emails or SMS requesting a truthful review. This can help increase the number of reviews for your store, ultimately building customer trust and driving sales.
6. Start a Customer Loyalty Program
A program to promote customer loyalty is an excellent Shopify marketing strategy that enables you to amass a satisfied client base that returns for more. With a well-crafted loyalty program in place, customers will keep returning, which is far more cost-effective and robust than trying to obtain brand-new clients with each sale.
Successful loyalty programs must be simple to join and reward participants with ease. Here are a few tips that can help you create an effective Shopify loyalty program:
Allow anyone to join the program, even if they have not made a purchase. Instead, get them involved with the loyalty program through email or push notification subscriptions.
The rewards you offer in your loyalty program can be varied, such as free shipping, free products, and free consultations, all of which can be powerful motivators.
To create the most effective loyalty program, survey and ask customers what rewards they'd like to receive.
7. Add an Instagram Feed to Your Shopify Store
Adding an Instagram feed to your Shopify store can be a practical and effective way to showcase social proof. This strategy works similarly to product reviews by allowing potential customers to see user-generated content and authentic product experiences in real-life situations.
Think of your Instagram feed as a mannequin in a store: customers see someone wearing a dress that looks fantastic on your Instagram feed, and they're more likely to buy it. Social media content featuring satisfied customers builds confidence in making purchases and showcases your products.
Sharing positive user-generated content in your Instagram feed can have the same impact as a 5-star review. It's easy to display these feeds on your store so that online shoppers can better understand your products and brand.
Using a Shopify marketing app like EVM Instagram Feed, you can integrate your Instagram with your Shopify storefront and create a shoppable Instagram feed. This allows customers to easily shop the products they see in your Instagram feed and increases the chances of a successful sale.
Related: Organic Instagram Growth with Social Boost
8. Be Active On Pinterest
Pinterest is an exceptional social media platform for marketing your eCommerce business, and for a good reason! Pinners have a sky-high intention to buy. Many of them visit the platform to explore new products and ideas.
If you harness the power of Pinterest, you could send those potential customers directly to your Shopify checkout page.
By posting stunning images of your products on Pinterest, you can drive traffic to your Shopify store. But don't stop there! Use product tags on your pins to allow users to click on your product image and go directly to the checkout page.
This strategy lets customers find and purchase your products without leaving their Pinterest browsing session.
Make sure to add your online store's URL to your Pinterest profile, craft captivating captions for your products, and create several different product boards to appeal to potential customers.
9. Focus On Search Engine Optimization
The best way to get traffic to your online store for free is to learn how to do SEO. It is free of charge if you master SEO and content marketing, and you can attract a ton of targeted traffic to your store for free. However, it takes more effort and elbow grease than paid google ads. But if you do it well, the results will be worth it.
Nowadays, most shopping journeys start with a search engine. So if you're ranking high on the Google search results, you're already ahead of the game. Indeed, SEO is mostly about content marketing, but you can also optimize your product pages for search engines.
Optimizing every page on your site with relevant keywords that match the user's search intent is critical. To help you out, here are some best practices for SEO on your Shopify store:
Target those top-of-funnel keywords because they have the highest search volume
Make sure your site is lightning-fast because speed plays a significant role in SEO
Focus on long-tail keywords that shoppers would use to find specific products. These keywords indicate a higher buying intent.
Optimize all of the images on your site for search
When you're writing product descriptions, be super detailed and descriptive so you can pack in as many relevant keywords as possible
Try to get backlinks by interlinking your category and product pages with other sites
Related: Search Engine Optimization (SEO)
10. Set Up an Affiliate Marketing Campaign

Affiliate marketing can be an effective and cost-efficient marketing strategy for your Shopify store. With this approach, you can enlist others to promote your products and only pay them when a sale is made.
To set up an affiliate promotion, you can offer a flat fee or a percentage of the sale to the affiliate. Social media influencers, bloggers, celebrities, or YouTubers can be great candidates to promote your store and products.
An affiliate marketing program like UpPromote can help you easily set up and manage your affiliate program. This approach can provide a strong return on investment for your marketing efforts by increasing brand awareness, driving sales, and minimizing marketing expenses.
11. Get Involved in Community Marketing
Community marketing is a distinct approach from social media marketing. Rather than establishing your community around your brand, you become a part of an existing online community.
There are a plethora of online communities that revolve around niche interests. There's a reasonable number of options, from Quora shortage to Facebook groups. As a Shopify store owner, you can participate in communities relevant to your target audience and leverage these spaces to build meaningful relationships. Share your expertise, contribute to discussions, and offer valuable insights.
By posting regularly, you can earn trust and establish a strong brand reputation within the community. When the time is right, you can subtly promote your online business.
Since you know that the community comprises people with the right interests, it's easier to persuade them to become customers. Community marketing can be a powerful tool to reach and engage your target audience.
12. Create Engaging Social Media Posts
Social media platforms can be a powerful tool for building brand awareness and attracting new customers. However, it's important not to solely promote products on social media. Instead, use it as an opportunity to create content that inspires and engages your audience and builds a strong relationship with them.
To effectively market on social media, consider using tactics like working with influencers, sharing your brand story, starting hashtag challenges, creating informative niche-specific content, promoting company news, and offering product discounts.
You can also add personality to your social media presence, especially on platforms like TikTok.
To maximize the potential of social media, use it in conjunction with your Shopify marketing strategy to showcase your products in a fresh and engaging way. Additionally, gathering user-generated content can be a great way to boost your social media presence.
When done right, social media can attract thousands of new customers to your online store and help grow your business.
13. Run a Social Media Giveaway
Social media is the land of opportunity, and product giveaways are one of the best ways to take advantage of it.
These giveaways can catalyze tons of buzz around your brand, increase your product and brand awareness, and attract new traffic to your store.
Even better, you can go viral with a product giveaway, which means you'll be able to leverage the immense power of user-generated content.
For instance, TikTok challenges using the right hashtags can generate a lot of attention for your brand if you get the timing and the content right.
Remember that every person who participates in your giveaway has shown interest in your products. Therefore, they are already warm leads, making them much easier to market. You can even send all entrants a 10% discount code once the giveaway ends. This will keep your products top of mind for them, and they may be more likely to become customers.
14. Promote Your Products in Blog Articles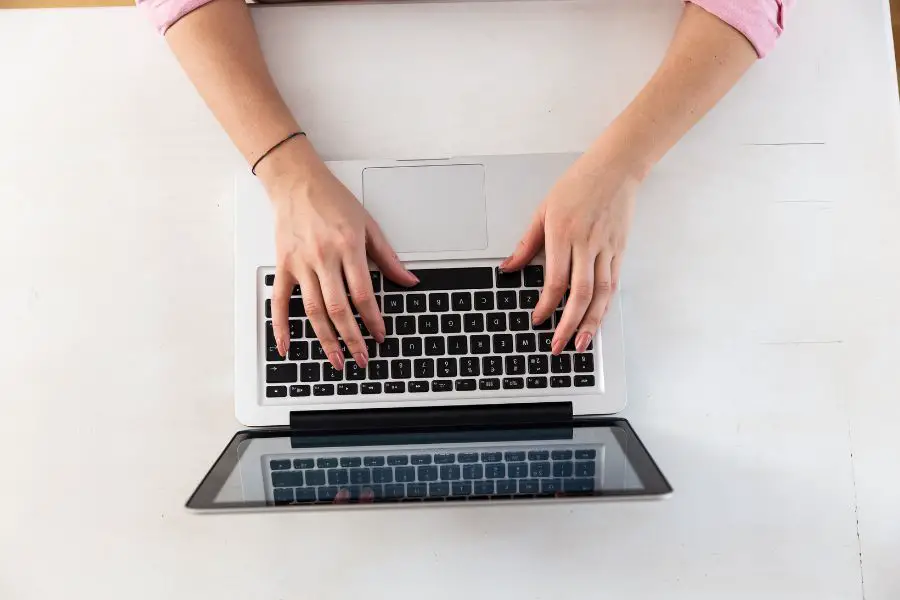 Shopify's blog software is an exquisite addition to the platform that enables users to add a blog to their website, leading to many organic traffic and promotion opportunities.
Creating SEO-friendly content targeted to relevant keywords in your niche allows you to smoothly integrate your products into your blog posts to reach a receptive audience without being too spammy.
This method is effective when you identify a problem your product can solve and create a blog post around it. Offering your product as a solution will demonstrate its value to readers, making them more likely to purchase.
This approach is an excellent low-risk marketing strategy that doesn't require a considerable budget. Moreover, your blog post is ranked well by search engines. In that case, it has the potential to attract a massive amount of traffic and customers over an extended period.
15. Send Out Push Notifications With Promotions
Were you ever heard of push notifications as a powerful marketing tool for your campaigns? These notifications can deliver your messages fast and effectively, thus bringing you massive traffic.
Unlike emails, push notifications are sent directly to your customer's browsers, ensuring they never miss out on your message.
This means that you can consistently deliver the message you want, and it's guaranteed to be seen.
Push notifications can be used for various purposes, including promotions and news updates to your Shopify store. You can send product discounts, sales notifications, new product updates, or anything else that might grab your customers' attention.
All you have to do is download a push notification app for Shopify and start collecting subscribers. Offering a discount in exchange for subscribing is a fantastic tactic.
16. Collaborate With Other Brands
You don't have to view other Shopify businesses as adversaries! Instead, you can establish tactical alliances with them and team up to unlock a wider audience and increase sales!
Locate a business that complements your own and collaborate with them on a promo or giveaway.
For instance, you specialize in active wear. You can form a strategic alliance with a fitness/wellness brand, such as a supplement business or a yoga mat store, and create a bundle of products.
Both of your brands target similar audiences, so you each have the opportunity to market to one another's audience. It's a mutually beneficial proposition that is sure to yield results.
This is a no-brainer strategy for rapidly expanding your brand's reach.
17. Use Videos to Promote Your Products
Video content is an excellent way to showcase and promote your products. Short-form video content, particularly on social media platforms like TikTok, Instagram Stories, and Reels, is incredibly popular and engaging.
You don't have to be a professional video editor or hire a production team to create effective video content. Follow the trends, have fun, and create videos of your products with trending audio. The more you create, the better you'll get.
Video content isn't just about being fun and engaging; it's also an excellent way to go viral. Instagram and TikTok algorithms provide more reach for Reels and TikToks, increasing the likelihood of your content being seen and shared.
Using a tool like Promo.com can make it easy to create high-quality and engaging video content for your store. Consider incorporating video content into your marketing strategy to showcase your products and potentially reach a wider audience.
18. Consider Influencer Marketing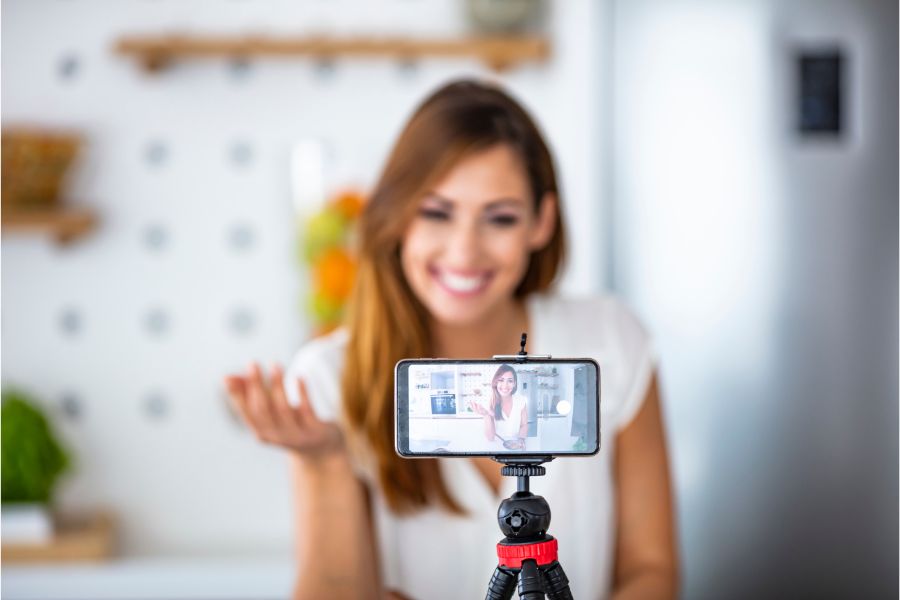 Influencer marketing is a super modern marketing technique for B2C brands right now and also a method that offers one of the best ROIs. As an eCommerce business, influencers are one of the best ways to start selling to a bigger audience. 
Customers tend to trust influencers more than brands; influencers have much more power over convincing their followers to purchase. Even smaller micro-influencers can be great partners for your small business. These influencers are often even more convincing and usually have a more engaged audience.
Ensuring that the influencer you choose to work with shares your business's target audience is crucial. But with so many influencers out there, there's an influencer for everyone, each appealing to a particular niche. 
So take your time to find the right one. It's also good to look at the influencer's engagement levels over their follower count. A smaller, more engaged following is much better than a large, unengaged following.
Related: Strategies for Skyrocketing Your eCommerce Sales
Conclusion
Promoting a Shopify store does not necessarily have to be an expensive endeavor. By utilizing the free strategies outlined in this article, entrepreneurs and small business owners can increase their store's visibility, attract more traffic, and drive sales.
We hope these tips have been helpful, and we invite you to share your experiences and insights in the comment section below. Let us know which strategies you have tried, which have worked for you, and any additional strategies you recommend.
FAQ
Do you have to promote your Shopify store?
Promoting your Shopify store to attract potential customers and drive sales is essential. Even if your store has high-quality products and a well-designed website, customers will likely find it on their own with some promotion.
What is Shopify promotion?
Shopify promotion refers to the various marketing activities and strategies used to increase the visibility and sales of an online store built on the Shopify platform. Shopify's promotion aims to attract potential customers to the store, encourage them to browse the products or services offered, and ultimately convert them into paying customers.
How do I sell fast on Shopify?
If you want to sell fast on Shopify, social media ads can be a highly effective way to drive traffic to your store and increase sales. 
Why is it important to promote my Shopify store?
Promoting your Shopify store is important because it helps drive traffic and sales to your online store. Without proper promotion, your store may go unnoticed and struggle to make sales.
Can I promote my Shopify store for free?
Yes! There are plenty of ways to promote your Shopify store for free, including social media marketing, email marketing, and search engine optimization.
What are some of the free ways to promote my Shopify store?
Some free ways to promote your Shopify store include creating social media accounts, starting a blog, optimizing your website for search engines, and offering promotions or discounts to customers.
How long does it take to see results from these free promotion strategies?
It can take some time to see results from these free promotion strategies, as it depends on factors such as the level of competition in your industry and the size of your target audience. However, with consistent effort and patience, you should start to see an increase in traffic and sales over time.
Can I use paid promotion strategies alongside these free methods?
Yes, you can use paid promotion strategies alongside these free methods to further boost your store's visibility and sales. However, it's important to be mindful of your budget and ensure that your paid strategies are cost-effective and targeted to your ideal customers.