Disclaimer: We sometimes use affiliate links in our content. For more information, visit our Disclaimer Page. 
In recent years, eCommerce has transformed how we do business and shop. Online selling has made it easier than ever to reach a global audience and sell products to customers worldwide. However, with so many platforms and strategies available, knowing where to start can be daunting.
This article will explore the 17 best ways to sell products online. We'll provide tips and benefits of selling products online to help you make an informed decision. So whether you're a small business owner or an entrepreneur, keep reading to discover how to sell your products successfully online.
Best Ways to Sell Products Online
Following are some of the best platforms that you can use to sell your products online.
1. Shopify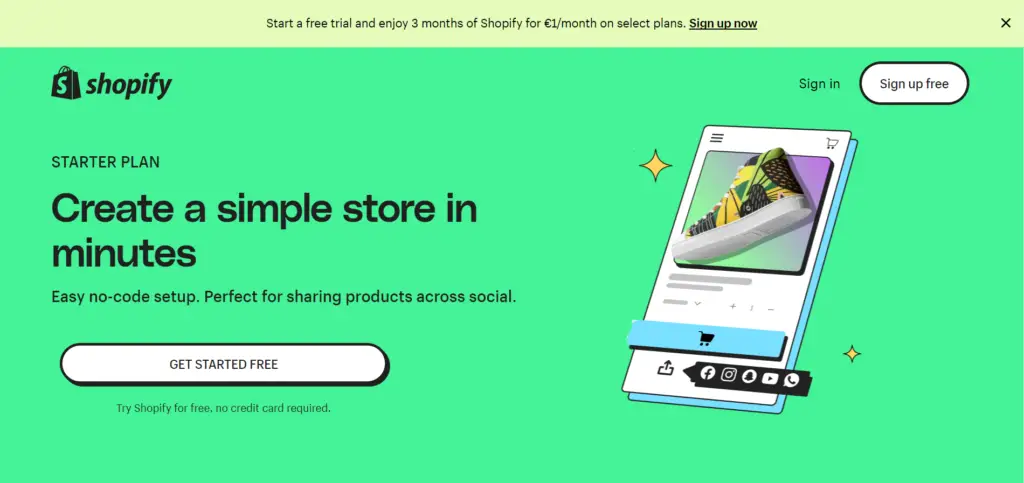 Are you yearning to launch an online store but need to be more confident with the vast options? Fear not, for there is a solution that can make the process simpler and more economical – a website builder. This method offers a custom layout, a secure, hosted platform, and all the necessary tools for success.
Shopify stands out as one of the true MVPs when setting up an eCommerce store. This dedicated platform has all the essentials to initiate a flourishing online business. We're talking multichannel integration, sophisticated product management, and many other stellar sales tools that will make your business soar.
So, why is Shopify such a popular choice in the eCommerce world? The platform offers many features to help you create a profitable online business. One of its standout features is the built-in point-of-sale (POS) software, which allows you to sell your products online and in a physical store. This makes it an ideal choice for retail entrepreneurs who want to expand their business across different channels.
Shopify is a versatile platform that offers more than just built-in point-of-sale (POS) software. With its app, you can sell physical and digital products, simplify inventory management, and ensure your customers always have access to what they need.
However, Shopify goes beyond basic functionality. If you want to take your online store to the next level, Shopify offers a range of add-on themes and apps that can enhance the look and functionality of your website. These options can give your site a premium feel and provide additional features that improve your customers' shopping experience.
Related: How To Sell On Shopify Without Inventory
2. WordPress.org
WordPress is a robust content management system (CMS) that powers millions of websites and online stores, making it worth considering if you plan to build an eCommerce business. However, it can be more complex to use compared to other website builders. You'll need to pay separately for WordPress hosting; having some coding knowledge can make things easier for you.
Despite its complexity, WordPress offers loads of flexibility when designing your website. With hundreds of custom themes and plugins available, you can create the perfect layout for your website. Plus, you can integrate eCommerce features into your site, allowing you to tailor your store for optimized online selling.
The options for integrations are endless to maximize your store's potential with social media marketing and product management. Although it requires a time and monetary investment, WordPress can provide you with the tools and flexibility you need to build a successful online business.
3. Zyro
Zyro is a relatively new website builder that offers some fantastic features, especially for eCommerce store owners. If you're starting out and need help building a marketing strategy or planning to grow your business, it's worth taking a closer look at Zyro.
One of the standout features of Zyro is that it offers fully-hosted sites with free SSL certificates, ensuring that your website is secure and easy for people to find on search engines. Additionally, customizing your online store is a breeze thanks to Zyro's drag-and-drop editor with a simple interface and a library of stock photos.
But that's not all! Zyro provides all the tools you need to run a successful retail store, from sales tax calculators to inventory management dashboards and integrations with other channels. Zyro's AI toolkit can help you create a stunning logo, optimize your copy, and enhance your product images, making it easier to build a beautifully branded online store.
If you're a beginner or a small business owner looking for an easy and effective way to build an online store, Zyro is the perfect option for you.
4. Wix
Wix is a website builder that makes it easy for eCommerce beginners to start selling online. It has a user-friendly interface that even includes an artificial design intelligence (ADI) tool to create a site layout for you. This is great if you need help with customizing platforms.
Despite the easy-to-use design features, Wix offers a complete editor and many other tools. You can fully customize your template to create a unique online store. Wix provides a comprehensive knowledge base, so you can learn as you go and optimize your site for online sales.
With Wix, you can upload unlimited products, and there are no added transaction fees to worry about. This means you get to keep all the profits from your sales.
5. Squarespace
There is no doubt that Squarespace is among the most accessible and feature-rich website builders on the market, despite its slightly more complicated interface. It is a website builder designed to make online selling easier for users, but there is a learning curve involved that will pay off in the end for users.
As one of the biggest names in website building platforms, Squarespace has many advantages for eCommerce sites. Numerous integrations are available to help users build an engaging layout beyond the standard social media channels. 
You can also add things like SoundCloud and Flickr. Business-building tools, including online courses, a forum, and Squarespace's enterprise solution, are readily available on the platform.
Additionally, you can edit your site and access tools on a dedicated mobile app – Squarespace offers five apps in total. That means you can work on the go, taking your website anywhere!
6. Zazzle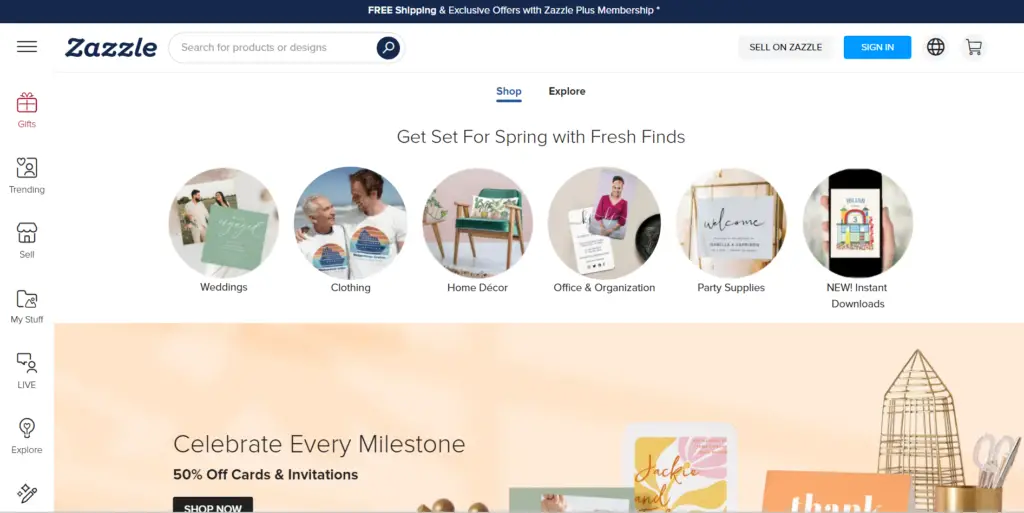 If you're interested in custom-made products, you should take a look at this platform. Zazzle boasts a vast online shopping audience, primarily from Canada and the United States, and is expanding its reach in Europe as a retailer.
Zazzle's primary focus is print-on-demand, allowing users to personalize products based on their preferences. The product types that can be customized are diverse, including phone cases, wall art, and stationery.
It has made it easy for sellers to set up and promote their designs. A separate site is dedicated to sellers, and Zazzle handles manufacturing and shipping, giving sellers more time to focus on selling. Plus, with almost unlimited product options, you can broaden your range of products.
7. Bonanza
Bonanza is a miniature marketplace focusing more on the community than other platforms. If you want to sell quirky, handmade items, Bonanza could be the perfect marketplace. 
Most products available have a homespun feel, with no branded tech items in sight. With Bonanza, you can sell online products such as garden decor, pet supplies, and women's clothing online.
One significant advantage of selling on Bonanza is the smaller size of the marketplace. This means there's more chance for your products to stand out, particularly if they're unique to your brand. Bonanza offers plenty of seller support, with community spaces to share ideas and learn more. You can even integrate your selling across several different platforms.
Ultimately, Bonanza offers creative freedom for sellers. Look through the platform's pages to see how flexible it can be.
8. Chairish
Discovering Chairish is an exciting find! This online store is dedicated to selling pre-owned and vintage items in a sustainable and curated environment. With 10,000 creative and small business sellers, Chairish is rapidly expanding its influence worldwide from its base in the US.
So, what sets Chairish apart from other online marketplaces? The platform has a high standard for the products that can be listed for sale. Although items don't necessarily have to be vintage, they should be design-focused to fit the platform's aesthetic. If your items don't meet this standard, it's best to sit it out.
However, if you have an excellent resource for pre-loved products, Chairish is the place to be. The marketplace offers several advantages, such as having your product photos touched up by the Chairish team, making them look unique and ready to sell.
If you're selling large items, Chairish handles the shipping logistics. Moreover, the high standard of listings means that you're selling in a professional environment, which is always a plus. Whether you're a seller or buyer, Chairish provides a sustainable and curated space for finding unique, pre-owned products.
9. Newegg
For those tech enthusiasts and computer component gurus, Newegg is the marketplace to make waves on. This platform was made for the pros, so if you have what it takes, don't hesitate to dive in and see what it offers.
Newegg is quite popular in various countries, such as Australia, New Zealand, China, and Canada, so the potential for global reach is immense. With a constantly expanding range of products, Newegg is not limited to electronic supplies and software downloads, so expect to find unexpected categories on this platform.
This is not a marketplace that takes seller success lightly – on the contrary, they take it very seriously. With their fulfillment method called "Shipped by Newegg," logistics are taken care of so you can focus on what you do best – selling. Moreover, plenty of learning resources are available to guide you through your online selling journey. 
Plus, Newegg's ever-expanding catalog of products makes it easy for you to diversify your offerings and appeal to a broader range of customers.
10. Facebook
Facebook is more than just a place for socializing with friends and family. With the emergence of Facebook Marketplace, the platform has now opened up to the world of e-commerce, providing tremendous opportunities for businesses to connect with potential customers globally.
With Facebook Marketplace, customers can quickly discover and engage with your brand and purchase directly from your Facebook Business Page. And the best part is that this feature is free and entirely mobile-friendly. 
You can customize your Facebook Shop, which allows you to import an existing product catalog or create a new one on the platform.
Once a customer finds your page, Facebook uses its magical powers to promote your business by showcasing products based on the shopper's unique preferences and search history, giving them a highly personalized shopping experience. This feature makes customers feel special and increases the likelihood of them completing a purchase.
And when a customer is ready to buy, they can do so directly within the Facebook platform, or they may be linked back to the checkout page on your e-commerce site.
 Plus, if the customer has questions or concerns, you can easily communicate via Facebook Messenger to offer support and assistance.
11. Tiktok
The short-form video-sharing app TikTok, which was recently transformed into a powerful online e-commerce platform, is here to introduce you to a new world of social commerce. In addition to product links, advertising, and LIVE shopping capabilities, TikTok now features various social commerce features. 
The platform is worth considering by any e-commerce company looking to increase its customer base.
TikTok has focused much of its social commerce efforts on product ads, which appear as native videos on users' For You feeds. Underneath each advertisement lies the coveted "Shop Now" button, allowing users to be redirected directly to the merchant's e-commerce site for seamless purchasing.
Recently, brands have been allowed to build a shoppable storefront on TikTok through the Shopping tab. This innovative feature enables TikTok users to add the Shopping tab to their business profiles. They can easily synchronize their static product catalog and offer customers the ability to purchase products directly through the app. 
This enables an even more streamlined customer experience for always-on-the-go customers.
12. Instagram
Instagram is the go-to platform for brands seeking to make a statement with their visually-stunning photographs, stories, and videos. With photo, video, and user-generated content opportunities, Instagram is the ultimate social media space to boost traffic and conversions.
You only need a Facebook business profile to make the most of Instagram Shopping. This links your Facebook Shop to Instagram, allowing you to upload a product catalog and add product tags for each item. 
This enables you to create shoppable posts and facilitate seamless purchases directly from the platform.
13. Etsy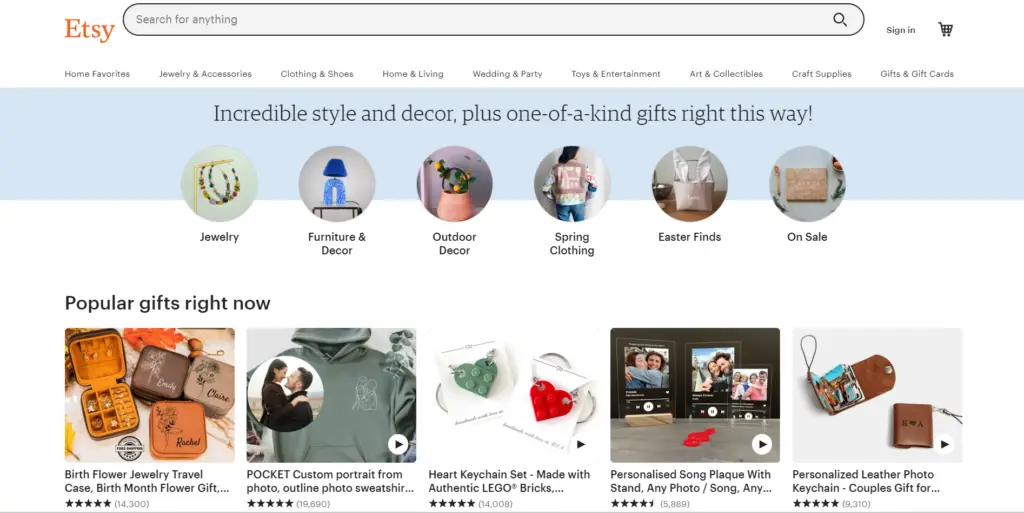 Etsy is a famous website where you can sell your handmade, custom, and vintage products. You can also sell digital products like downloads and website themes. Setting up an Etsy store is easy, even if you know nothing about technical stuff. 
It would be best if you customize your storefront. But be aware that Etsy will charge you transaction fees for every sale. So it's a good idea to have your online store as well. 
Etsy will also charge you PayPal fees, meaning less profit. Before deciding to sell only on Etsy, read and understand their terms and conditions.
14. Ebay
Ebay is primarily known for its auctions, but as a merchant, you can create your own eBay storefront and sell various products at fixed prices, regardless of the auction type you choose. 
The excellent news is eBay is a hub for all kinds of products – clothing, home decor, vintage collectibles, artwork, and much more. It is possible to list any product on eBay that is worth selling. Even though the marketplace offers a space for all kinds of businesses to do business, this can make it harder for you to find your niche and stand out. aware 
Nonetheless, selling on eBay is an excellent way to reach a global audience. The platform offers an intuitive, user-friendly user interface that allows merchants to list products and create their stores, all of which can be done within a few clicks.
15. Walmart
Walmart, the largest omnichannel retailer known to humankind, allows merchants to create their product catalogs, control inventory and pricing, manage order fulfillment, and receive efficient payments without paying any setup or monthly fees.
This exceptional marketplace is highly favorable for businesses of all sizes. It offers a diverse array of e-commerce tools, such as Sponsored Products, a Brand Portal, and Enhanced Returns to aid merchants in successfully running their operations.
And behold, for those who are BigCommerce merchants, an opportunity awaits to seamlessly connect their store with Walmart Marketplace, unlocking the potential to boost sales instantly. 
16. Amazon
Amazon is a well-known name in households around the world. As the third largest online marketplace in the world, Amazon offers retailers the chance to reach a vast audience and expand their global reach. Moreover, Amazon offers FBA (Fulfillment by Amazon), which lets merchants send their products in bulk to Amazon's global fulfillment centers and deliver them to customers quickly.
Nevertheless, it's important to remember that Amazon charges a fee for each product sold, and the fees are even higher for merchants who choose the FBA option. Additionally, with many retailers taking advantage of Amazon's vast customer base, getting the necessary visibility can take time and effort.
Fortunately, BigCommerce offers a solution to this problem by enabling you to list your products on Amazon directly from your BigCommerce control panel, using centralized inventory and order processing and fulfillment. With BigCommerce, you can leverage Amazon's immense selling potential to grow your business.
17. Pinterest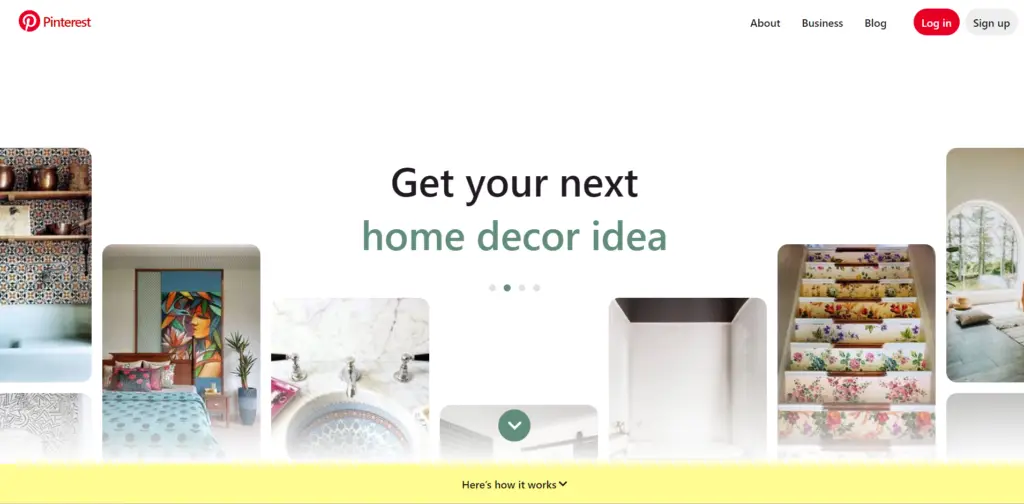 In contrast to other social platforms where personal reputation holds more significance, Pinterest offers merchants an opportunity to focus more on their products. 
Initially, Pinterest emerged as an eCommerce platform to give users ideas for various aspects of their lives, from home decor to fitness and fashion. 
Merchants can use Pinterest for Business to create Product Pins displaying current pricing and stock information. This feature enables shoppers to save the products directly to their boards. If they are willing to buy, shoppers can click on the Product Pin, which redirects them to the product page on the brand's website.
Tips to Start Selling Online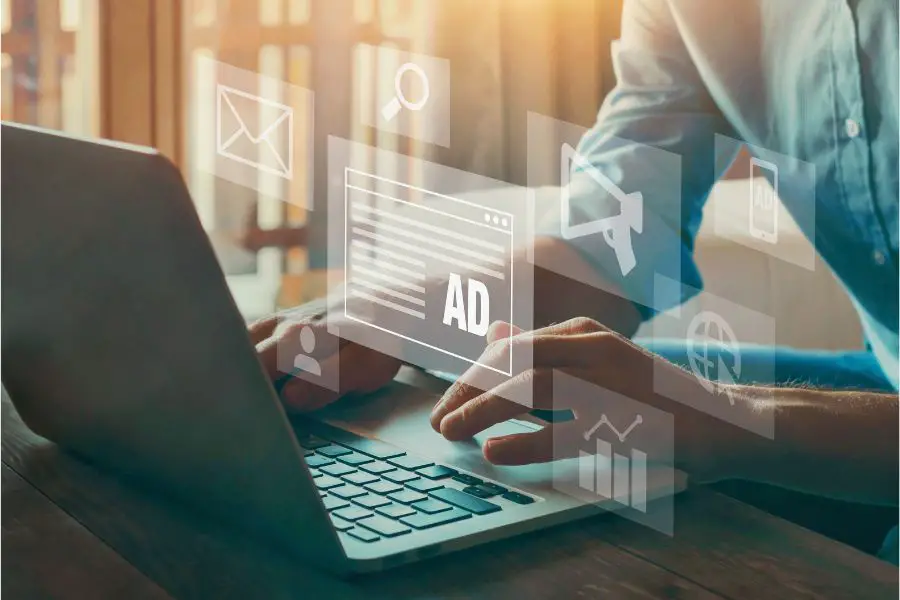 Before you begin setting up an online store, be sure to have these steps completed.
→ Conduct Market Research
The realm of e-commerce is a boundless frontier that offers opportunities to everyone, from the individual with a small enterprise to the behemoth of a corporation. Yet, with such a low threshold for entry, the market can quickly become saturated, making it crucial to discover a unique niche to stand out.
When determining your niche, consider which markets are already crowded with competitors and which have growth potential. It's essential to examine your pre-existing presence or passion within a market and utilize data-driven tools like Google Trends or Google Ads Keyword Planner to identify trending products and services and the size of your niche's market.
Once you have a clear understanding of your target market, it's imperative to establish the value you can offer within the market. Before determining price points for your product or service, it's essential to assess the willingness of potential customers to purchase them.
This is the juncture where conducting comprehensive market research becomes paramount. To gain insights, you must study your competitors, survey your audience and determine the optimal price point for your offerings. You can navigate the competitive and dynamic e-commerce landscape through thorough market research.
→ Choose what products to sell
After meticulously researching and pinpointing a market, it's time to create your product. This stage is undeniably one of the most pivotal aspects of the process, as every other business component is hinged on what you're selling.
In the same vein as the importance of choosing a niche market, it's equally advisable to channel your focus toward developing a niche product. This approach can help diminish the competition and increase your growth potential.
As an illustration, a sportswear brand may face intense competition from more prominent and well-established brands. 
Nonetheless, by narrowing down to a specific product category or sport, such as swimwear or running shoes, you might discover that it's easier to position yourself in the market and channel more resources into your product.
→ Identify your target audience
Selling your product to the wrong audience is like trying to swim upstream, a fruitless and exhausting endeavor. 
To avoid this, it's crucial to have a deep understanding of your target audience. By gathering comprehensive information about your potential customers, you can make informed decisions about your marketing and advertising, increasing sales and profits.
To start identifying your customer base and segmenting your audiences, follow these key steps:
Survey potential customers. Gathering as much data as possible about your target market is essential. Ask questions about their age, location, and annual income to help you better understand their needs and wants.
Identify industry trends. Research similar products to see how other companies are marketing themselves. This will help you identify what makes you stand out from the competition.
Analyze competitors. By studying your biggest competitors, you'll gain insight into what works and doesn't work in your industry. This will help you create a more effective marketing strategy.
Build buyer personas. Gather data and conduct surveys to create a more comprehensive picture of your ideal buyer. Use this information to create specific customer segments within your target market.
→ Conduct e-commerce platform research.
Before creating your own online store, it is essential to consider the type of e-commerce platform that best suits your needs. Numerous options exist, such as establishing your online store and selling on Amazon, eBay, Facebook, or other digital marketplaces.
Fortunately, many SaaS eCommerce platforms are currently on the market, enabling retailers to sell their products online for a fixed monthly fee. Regardless of their technical skillset, these platforms offer a user-friendly experience to anyone. 
Alternatively, if you possess coding knowledge and experience, you can build your online store from scratch by going the open-source route. This method is more technical but provides the flexibility to customize your store to meet your requirements.
→ Create product content.
Unless you possess significant resources, you'll unlikely have access to a professional photographer, copywriter, or social media manager, mainly if your business is in the early stages.
As a small business owner, you'll need to wear many hats. Here are a few tips to help you get started:
Images: Your brand's image must be consistent and high-quality. If your supplier provides them, take advantage of professional product photographs. Alternatively, use your smartphone and some good lighting to snap your product photos.
Product descriptions: Ensure your product descriptions are concise, comprehensive, and imaginative. Use descriptive and engaging language; don't be afraid to inject some personality into them! Furthermore, offering free or discounted items can encourage customers to write reviews and provide testimonials.
→ Promote and market your store.
The ultimate goal of any online business is to drive traffic and increase sales, which can be achieved by creating a comprehensive marketing strategy. The key to a successful marketing campaign is to take an omnichannel approach, reaching potential customers through various online and offline sales channels. Here are a few channels to consider:
Social media: One potential avenue is social media, which has become an essential platform for promoting brands and driving traffic. Businesses can reach a large audience through social media, create brand awareness, and engage with customers. This can be achieved through various social media platforms, including Facebook, Instagram, Twitter, and LinkedIn.
Google advertising: Another potential channel is Google advertising, which involves creating targeted ads that appear when users search for specific keywords. This can effectively reach customers who are already searching for products or services similar to what you offer.
Influencer marketing: Influencer marketing is another popular option, where businesses partner with influencers to promote their products or services to their followers. By partnering with an influencer who aligns with your brand, you can tap into their audience and potentially increase sales.
Events: Hosting events is another way to increase brand awareness and drive traffic to your store. This can include hosting in-person events or webinars, participating in industry conferences or trade shows, or hosting virtual events online.
Facebook Pages and Groups: Facebook Pages and Groups can also promote your brand and engage with potential customers. By creating a Facebook Page for your business and joining relevant Groups, you can connect with potential customers and share content and promotions.
Discounts: Discounts and promotions are another effective way to drive traffic to your store and increase sales. By offering exclusive discounts or promotions to customers, you can create a sense of urgency and incentivize them to purchase.
Search Engine Optimization: One effective way to promote and market your store is through SEO (Search Engine Optimization). SEO is optimizing your website and content to rank higher in search engine results pages (SERPs). SEO techniques can increase your online visibility, attract traffic to your own website, and ultimately boost your sales.
Related: Ecommerce Marketing Strategies
What are the benefits of selling online?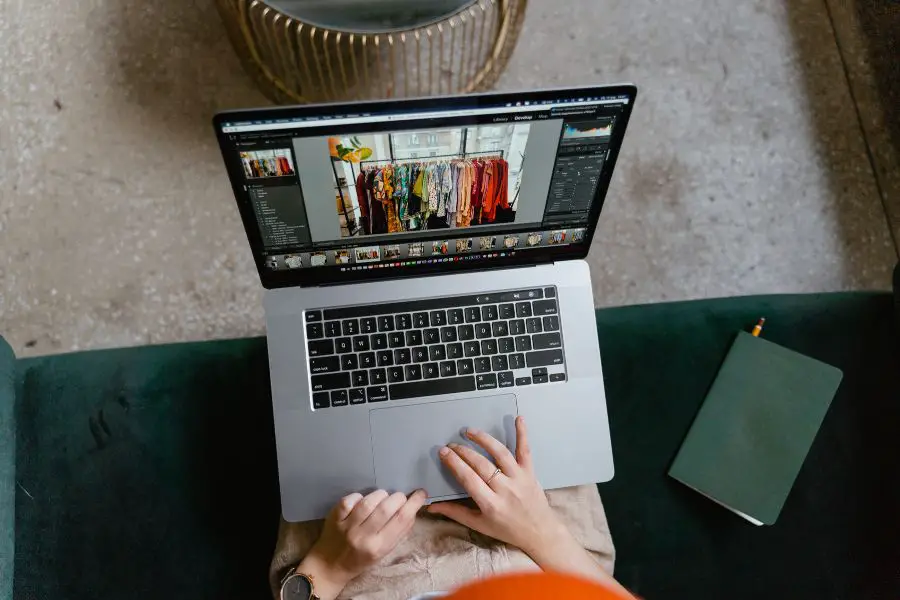 In today's market, having an online presence is a requirement for retailers of all sizes.
There are plenty of other reasons to take your business online. Here's a look at nine of the most important ones. 
1. Cheaper startup costs
The costs associated with operating a physical store, such as rent, utilities, and wages, are well known to anyone who owns one. On the other hand, setting up an online store means not having to worry about a landlord, paying electric bills, or hiring employees to collect cash, stock the shelves, or manage operations.
Setting up a website and accepting payments online will cost you some money, but the cost is usually much lower than setting up a brick-and-mortar location.
2. Freedom to move (or stay)
You will not be restricted to a specific location when you sell products online. You can sell your products to people all over the country and even across the globe through your e-commerce operation. 
For instance, you can set up a shop along the coast if you own a surfboard warehouse in Indiana. For your business to run smoothly, you must have access to the internet, email, and telephones.
3. Larger customer reach
When you shop online, there are no barriers to your online purchases. That presents a significant opportunity for small business owner who wishes to expand their reach to a whole new set of customers. 
While shipping products internationally may be more expensive, selling online can significantly affect your sales volume.
4. Scalability
Regardless of the business size, an e-commerce store is a convenient tool, and you can easily keep track of your sales, determine which products are doing well, and remove or add items in real-time to meet your customer's needs.
5. 24/7 selling
Having access to the internet means that you're always open for business. Even when you're sleeping, orders can increase your sales and profitability since your customers have no downtime. This can increase your profits and increase your sales.
6. Better margins
In the online world, you can offer your products at a lower price while making a profit. Because there is no overhead associated with a physical store, you can offer your products at a lower price while still making a profit.
7. Sales and shipment tracking
You can easily track your online sales with analytics software, inventory management, and logistics tools. With this information, you can decide what to sell, how to improve customer relations, how to price your products, and how to track delivery rates, all of which will improve efficiency and profitability.
9. Easier transition from ads to shopping
When a shopper sees an advertisement in their local paper or television channel for a nearby storefront, they must visit it when it's open. Selling online eliminates that inconvenience.
Since you're selling online, you'll mainly advertise online, and shoppers can instantly click your ads on your site. As a result, you can attract shoppers before they decide to wait to shop there.
Conclusion
The eCommerce landscape constantly evolves, and businesses must stay on top of the latest trends and strategies. Whether you're a small business owner looking to expand your reach or an entrepreneur with a new product, there are many ways to sell products online.
By exploring these options and experimenting with different strategies, you can find the best approach for your business and reach a global audience.
So, which method have you found most effective for selling products online? We would love your thoughts and experiences in the comment section below!
FAQ
Why should I consider selling products online?
Selling products online can provide numerous benefits, such as reaching a wider audience, reducing overhead costs, and increasing sales revenue.
What are some of the best ways to sell products online?
Some of the best ways to sell products online include creating your own e-commerce website, selling on marketplaces like Amazon and eBay, using social media platforms, and utilizing email marketing campaigns.
How do I set up my own e-commerce website?
To set up your own e-commerce website, you'll need to choose an e-commerce platform, purchase a domain name, and create a website design. You'll also need to integrate payment processing and shipping options.
What are the benefits of selling on marketplaces like Amazon and eBay?
Selling on marketplaces like Amazon and eBay can provide access to a large customer base and take advantage of the existing infrastructure and reputation of the marketplace.
To sell products on social media platforms, you can create a business profile, post product images and descriptions, and use social media advertising to reach a larger audience.
Examples of social media platforms that can be used for selling products include Facebook, Instagram, and Pinterest.
What is email marketing, and how can it be used for selling products?
Email marketing
involves sending promotional emails to customers or potential customers. It can be used for selling products by offering exclusive discounts, showcasing new products, or reminding customers of items left in their shopping carts.
What are some other ways to increase online sales?
Other ways to increase online sales include offering free shipping, providing excellent customer service, offering a loyalty program, and optimizing your website for search engines.
How can I optimize my website for search engines?
To optimize your website for search engines, you can use keyword research to create content that aligns with popular search terms. You can also improve website speed and navigation and ensure your website is mobile-friendly.
What is dropshipping, and how can it be used for selling products online?
Dropshipping is a fulfillment method where the seller doesn't hold inventory, but instead sends customer orders to a supplier who then ships the product directly to the customer. Dropshipping can be used for selling products online by reducing overhead costs and inventory management.
What are some popular dropshipping platforms?
Some popular dropshipping platforms include
Spocket
, AliExpress, and Oberlo.
What is affiliate marketing, and how can it be used for selling products online?
Affiliate marketing
involves partnering with other businesses or individuals to promote your products. In exchange, the partner receives a commission on any resulting sales. Affiliate marketing can be used for selling products online by increasing brand visibility and driving traffic to your website.
How can I create an effective affiliate marketing program?
To create an effective
affiliate marketing program
, you'll need to set commission rates, choose partners who align with your brand values, and provide promotional materials and tracking tools.
What is influencer marketing, and how can it be used for selling products online?
Influencer marketing involves partnering with social media influencers or bloggers to promote your products. Influencer marketing can be used for selling products online by leveraging the influencer's existing audience and credibility.
How do I find influencers to partner with for my business?
To find influencers to partner with, you can use influencer marketing platforms like AspireIQ or Upfluence. You can also use social media search tools to find influencers who align with your brand values.
What is content marketing
Content marketing
involves creating and sharing valuable content to attract and engage a target audience. Content marketing can be used for selling products online by showcasing your products and providing informative content that demonstrates their value.
How can I measure the success of my online sales efforts?
You can measure the success of your online sales efforts by tracking metrics such as website traffic, conversion rates, customer engagement, and sales revenue. Tools like Google Analytics can help you gather and analyze this data.