Disclaimer: We sometimes use affiliate links in our content. For more information, visit our Disclaimer Page. 
Leadership is one of the most challenging and demanding roles today. It can be extremely stressful, time-consuming, and frustrating at times.
There are many different styles of leadership that people use when they've attained a position of leadership to help their subordinates accomplish tasks. All leaders will inevitably encounter challenging situations that require them to choose which leadership style they want to utilize when a particular problem arises.
Coercive leadership is one type of leadership that is not often taught or talked about but is effective in some studies.
What is Coercive Leadership?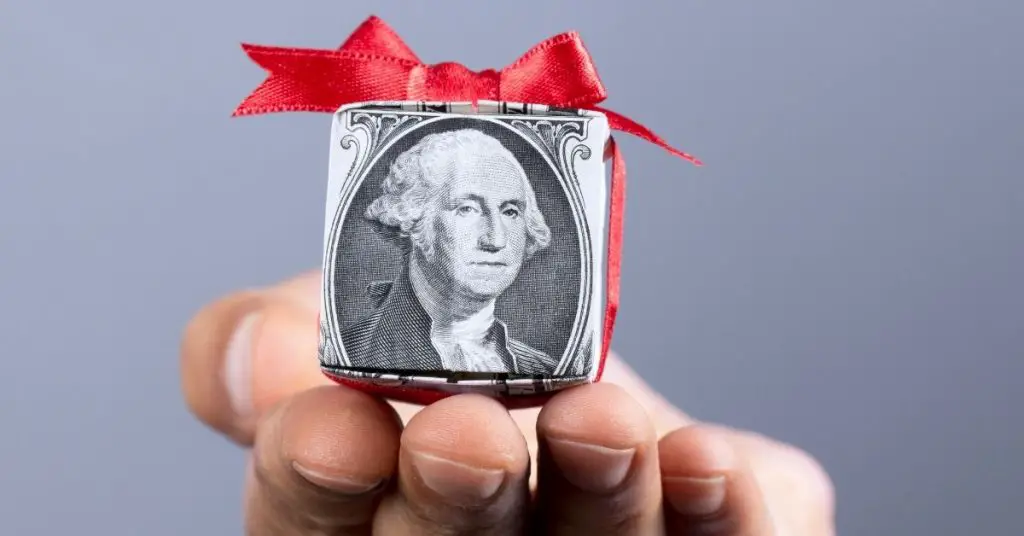 Coercive Leadership styles are defined as the leadership style most commonly found in totalitarian and authoritarian governments, though it can also be seen in businesses and other organizations. It features the principles of dominance and obedience through fear.
The term "coercive" does not imply that this type of leader uses physical force or violence to coerce others into submission. Instead, coercive leaders use intimidation, manipulation, blackmailing, shaming, guilt-tripping, and playing on emotions such as fear to manipulate subordinates into following/her will despite what they want for themselves. 
This sort of behavior may work for a time, but it does create long-term loyalty in the workplace. This type of leadership is called "contingent reward coercive leadership." This leader will keep subordinates loyal by promising them rewards if they obey threatening punishment if they do not.
The characteristics of this style are that the leader uses fear tactics to control their people. They attempt to make their followers believe that he has the correct path and often present himself as their savior.
The follower must give total devotion to gain favor with the leader. All other paths are wrong, there are no other possibilities, and those who doubt or disagree are treated as enemies who threaten the entire group.
Related: Achievement Oriented Leadership
When should the coercive leadership style be used?
Coercive leadership is when the leader uses power to get people to do things. Unfortunately, this often leads to autocratic rule because it requires high amounts of control, influence, and submission from all levels of the organization.
Coercive leaders are typically very persuasive, but they can be challenging because they might not always have your best interests. This type of leadership style is usually for short-term gains only. But in some cases, coercive leadership may be necessary for the long-term survival or stability of an organization or group.
One of the most noted situations in which coercive leadership would be effective is when a company, country, or organization faces security threats.
There are five ways that a person can respond when being led by a coercive leader;
Conform without questioning
Challenge while conforming
Confirm and then seek influence
Challenge and withdraw from the group
Engage in open defiance
Example of Coercive Leader
Following are some examples of best leaders who use Coercive Power with clear and effective rules;
The first example of the Coercive style would be during Nazi Germany when Adolf Hitler became chancellor and created an autocratic rule to keep them safe from people who wanted to destroy them.
Another reason that coercive leadership can work immediate compliance is when there's a sudden change in the external environment that the group has become accustomed to operating. Unfortunately, this situation typically creates fear and anxiety among managers and employees because they're unsure what will happen in this new environment.
The second example of this would be when the U.S. experienced a terror attack on September 11, 2001, and George W. Bush, who was president during that time, used a coercive style. He was called 'The Decider' because he used his aggressive leadership style to make America safer in response to the attacks.
Related: Fiedler's Contingency Theory
What are the six leadership styles?
A good leader needs to adapt their leadership style according to the situation. Different situations require different leadership styles, and there are six leadership styles defined: autocratic, democratic, laissez-faire, consultative, pacesetting, and coaching.
1) Autocratic Approach
Leaders with an autocratic approach will make most of the decisions themselves and expect people under them to follow their orders and do exactly what they're told. They tend not to ask for input from anyone else and don't consider other people's feelings or opinions – this is the polar opposite of a democratic leader who believes in sharing responsibility equally among everyone on their team.
2) Laissez-faire manager
The laissez-faire manager does very little management at all. Instead, they leave their team to get on with things themselves. They tend not to set objectives for their people and don't take an interest in what is going on around them; this style can be effective if the work of one person does not affect the success of anyone else's, but it can also result in poor performance as no one takes responsibility.
3) Consultative leadership style
A consultative leader opens up a dialogue between them and their employees by asking questions like "what do you think?" or "how do you feel about that?". Doing so allows employees to express their feelings and opinions about specific topics without feeling uncomfortable, thus creating a more open work environment where good ideas are welcomed.
4) Pacesetting leader
A pacesetting leader sets very high standards and encourages people to do their best. Team members look up to the leader and admire their skills which motivate others to work hard, sometimes resulting in a competitive environment where people will try to beat each other rather than helping and supporting one another.
5) Coaching leader
This is when a manager takes an interest in developing employees' strengths, uses constructive feedback – not criticism – and sets goals for people. A coaching leader can be beneficial or detrimental; it depends on his leadership style and how managers use it.
6) Democratic leader
A democratic leader builds consensus and encourages input from team members. It's ideal for an innovative environment where employees feel like they're a part of the company. This type of management expects you to speak up and not focus on personal achievement or milestones. The team will have a common goal, but it will take more effort and discipline to get there.
Related: 16 Leadership Styles
What are the tactics used in coercive leadership style?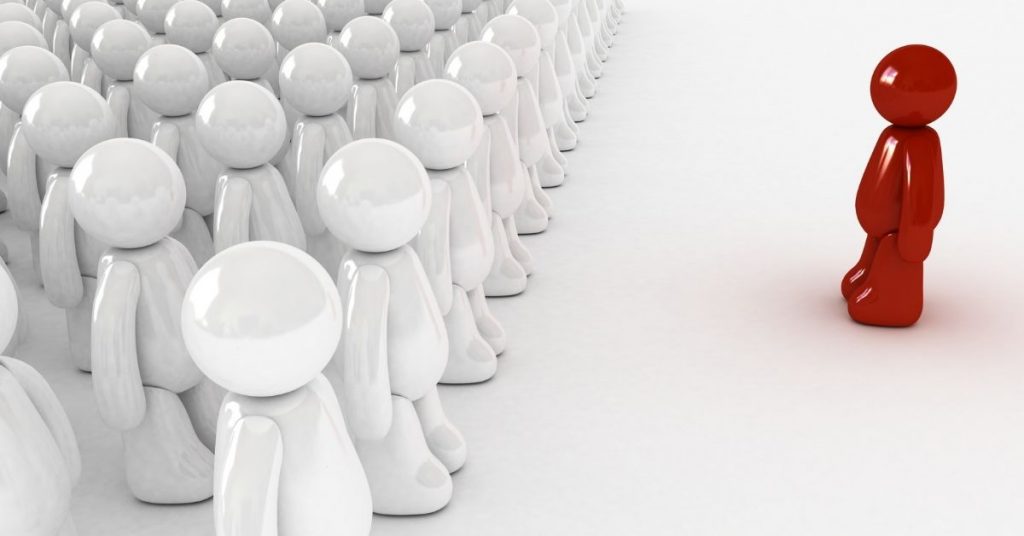 The coercive leadership style uses several tactics to control its followers. Some of these tactics include:
Manipulation – Coercive leaders may also manipulate their followers by playing on their fears or vulnerabilities. For example, they may exploit someone's insecurity or need for approval to get them to do what they want.
Threats and punishment – Leaders who use this style often resort to threats and punishment to get their followers to comply. This may involve threatened or actual physical violence and psychological intimidation.
Isolation – Coercive leaders may try to isolate their followers from others to control them better. This may involve limiting contact with family and friends or only allowing communication with other group members.
Control over resources – Coercive leaders may also try to control their followers' access to resources such as food, water, and shelter.
Fear – Coercive leaders often try to instill fear in their followers to control them. For example, they may use threats of violence or warn about what will happen if they do not comply.
Guilt – Coercive leaders may also try to make their followers feel guilty to control them. They may do this by pointing out all of the things they have done for the follower or reminding them of past mistakes.
Confusion – Coercive leaders may try to confuse their followers to control them. This may involve giving conflicting orders or providing false information.
Dependency – Coercive leaders may also try to create dependency in their followers to control them. This may involve giving them financial assistance or making them feel like they cannot survive without the leader.
Rewards and incentives – Another tactic used by coercive leaders is offering rewards or incentives for compliance. This could involve tangible rewards such as money or privileges or intangible rewards such as praise or recognition.
Coercion – Finally, coercive leaders may also resort to coercion, essentially forcing someone to do something against their will. This could involve physical force but also psychological pressure or manipulation.
These are just some of the tactics that coercive leaders use to control their followers. While not all coercive leaders will use all of these tactics, many will employ some to maintain control.
Related: 5 Levels of Leadership
Advantages of Coercive Leadership Style
Using a coercive leadership style is not always a bad thing. On the contrary, to some extent, it can be beneficial for individuals and organizations as long as they remain within the parameters of good leadership. 
The coercive style often takes swift action to implement change and initiatives. Their ability to make decisions quickly and their tenacity to push through those decisions make them good leaders in times of crisis.
When time is essential, and there's no time for lengthy discussion or debate, they can make the necessary decisions without fear of repercussion. This is especially true when these decisions could hurt the organization.
Coercive leadership can be seen as positive due to its focus on getting things done. If an organization needs a quick turnaround, then this coaching style of leadership will move that process along much more quickly than other styles. Even in a crisis, when quick thinking and action are necessary, these leadership styles can be effective that different styles might not achieve.
There's also the fact that coercive leaders can sometimes use fear as a motivation tactic to get their employees to work harder. For example, they'll use phrases such as "I hope you don't want my job," or "if I have to come back here again I'm going to make sure you lose yours." This type of behavior from a leader can often create workplace safety where workers are afraid of making mistakes, and ultimately they will do what it takes to avoid them.
Disadvantages of Coercive Leadership Style
However, there are certain disadvantages associated with using coercive leadership as well.
One of the biggest is that it can be difficult for a leader to inspire loyalty among their followers. This is even more true when the leader has threatened these followers.
It's also more challenging for them to convince their employees about why they need to take specific actions, and this can lead to resistance down the road or at least a lack of buy-in from those under them. While most agree that fear is not necessarily an effective way of leading, some consider it beneficial when there's little time for building up trust and relationships with others.
Any leadership comes with its pros and cons depending on what you value in a leader.
Final Thoughts
The principles of dominance and obedience through fear are not new. They have been used to great effect by totalitarian governments, military dictatorships, and business managers who want their employees to be obedient without question.
Even though the term "coercive" is not meant to imply that this type of leader uses physical force or violence to coerce others into submission, it can still be seen in businesses today.