Disclaimer: We sometimes use affiliate links in our content. For more information, visit our Disclaimer Page. 
Are you thinking of becoming a first line manager? If so, you are on the right track! Many factors go into success as a first-line manager, but you can make it happen with the right tips and advice. This guide will teach you to become an effective first-line manager and lead your team to success. Keep reading to learn more!
Who is a first-line manager?
The first-line managers are entry-level supervisors who manage on the ground. They are the ones with whom team members interact the most frequently, and they are responsible for ensuring that their team accomplishes day-to-day operations. They are also known as team leaders.
First-line managers are accountable for all forms of direct labor, which includes the work done by their staff. They're functional leaders who don't have any formal direct reports but are responsible for the work of others through influence. They are also held accountable for ensuring that projects are finished on time, that team members' tasks are completed, and that work is being performed in a safe environment. First-line managers have many roles to play within an organization's overall structure.
Duties of First Line Managers
First-line managers are not just supervisors. They play a significant role in an organization's success. They also ensure that an organization can meet its goals and deadlines, which means they need to be skilled leaders.
When it comes time for first-line managers to oversee their team's work, they can do so by taking a proactive approach, delegating tasks effectively, and ensuring that projects are completed on time and handled to the best of their team's abilities. Senior Managers also expect first-line managers to provide direction and support for their team members.
First-line manager's role in the organization
The first-line manager is an essential cog in the organizational structure of any business. They are responsible for ensuring that their team members receive the support and guidance they need to do their job as effectively as possible. As a result, everyone on the team can work on projects and accomplish objectives. This means that the first-line manager also plays an essential role in employee training and support.
Tips to become a successful First line manager.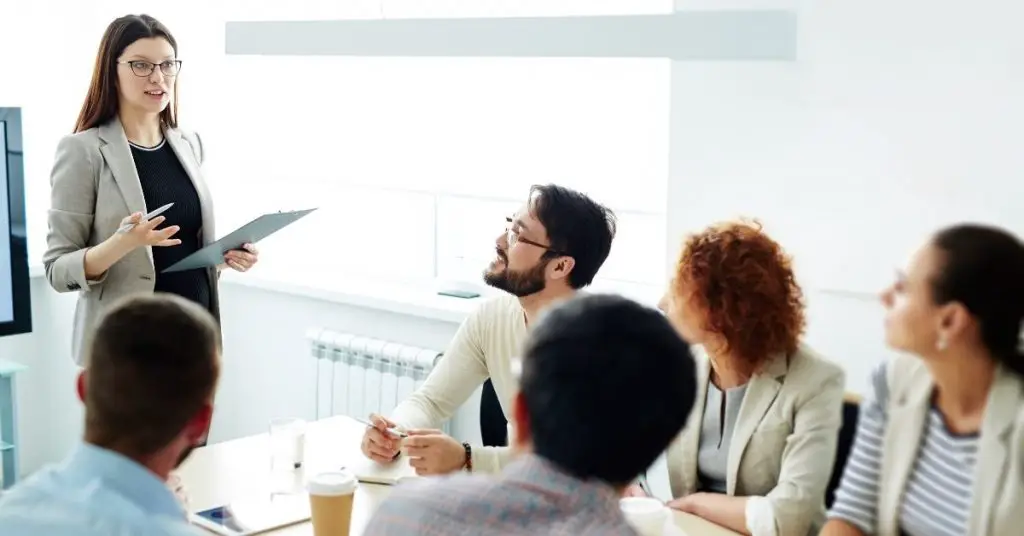 If you feel like you've got what it takes to be a first-line manager, then you should consider pursuing this role. Here are some tips to help get started:
1) Identify your passion
The first step towards becoming a successful manager is knowing what the role is all about and finding out if it interests you. When you understand what motivates and inspires you, you'll be in an excellent position to start building your experience and skillset.
2) Accomplish goals and exceed expectations
Once you've figured out what it is that you can contribute to the business, make sure that you're setting goals and exceeding expectations at every turn. This will keep you motivated and ensure that your company recognizes how valuable of an asset you are.
3) Communicate expectations
Clear communication is a critical factor in being a first-line manager, so make sure that you're transparent with your team members about their expectations and how they can go above and beyond. This will help everyone on the team stay on the same page and accomplish tasks efficiently.
Related: Types of verbal communication
4) Teach new skills
While first-line managers are responsible for overseeing projects and ensuring that their team members have what they need to accomplish a goal, these workers also have the chance to help develop the skills of each member on their team. This includes giving feedback, training, and setting up regular meetings so everyone can stay on track.
5) Become a lifelong learner
Since the only thing that stays consistent in business is change, first-line managers need to adapt to their company. This means that they'll constantly learn new skills and develop their abilities to help contribute to success for their team members and the organization.
Skills For Successful Managers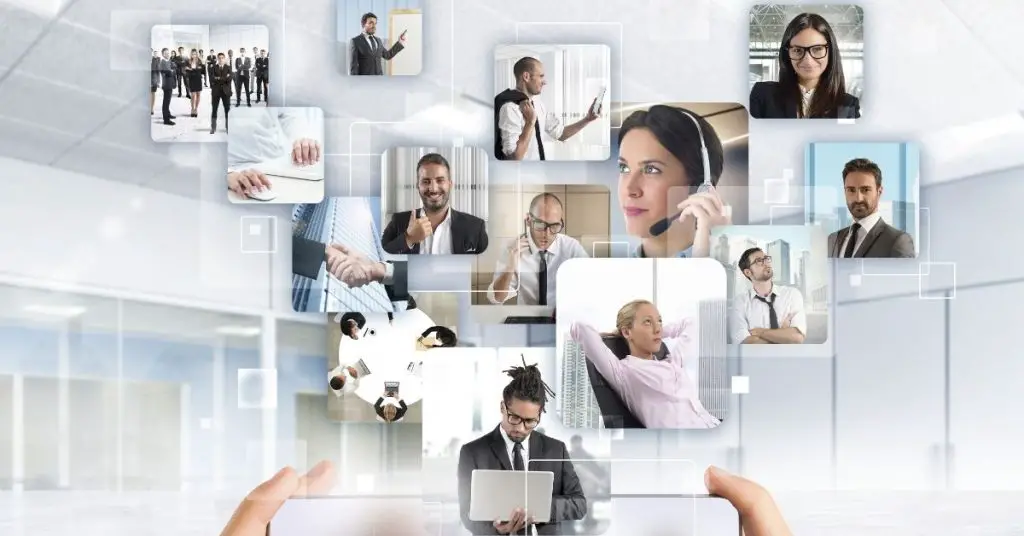 Communication skills
Communication skills are essential for all first-line managers. They involve conveying information clearly to avoid misunderstandings and making sure that the message is understood the first time, every time.
Organizational skills 
Familiarity with scheduling tasks and setting goals are essential for successful management. This means handling conflict, being open to new ideas, being aware of other people's needs, staying focused on goals under pressure, negotiating well, setting priorities, analyzing data or information, and planning work activities in detail and time efficiently.
Leadership skills
Leadership skills are also essential for first-line managers. They involve handling conflict, being open to new ideas, being aware of other people's needs, staying focused on goals under pressure, negotiating well, setting priorities, analyzing data or information, and planning work activities in detail and time efficiently.
Related: 13 Leadership Roles
Problem-solving skills
Problem-solving is essential to management. Managers must identify the problem accurately before attempting to solve it; otherwise, they risk wasting time and energy on tasks that may not be related to the real problem.
Time Management skills
Time management skills are essential for all first-line managers. This includes identifying and prioritizing tasks, staying focused on goals under pressure, and analyzing data or information. Planning work activities in detail and efficiently is also essential, as it is essential to recognize problem areas and take steps to solve them before they hurt productivity.
Related: Characteristics of Weak Leadership
Other types of managers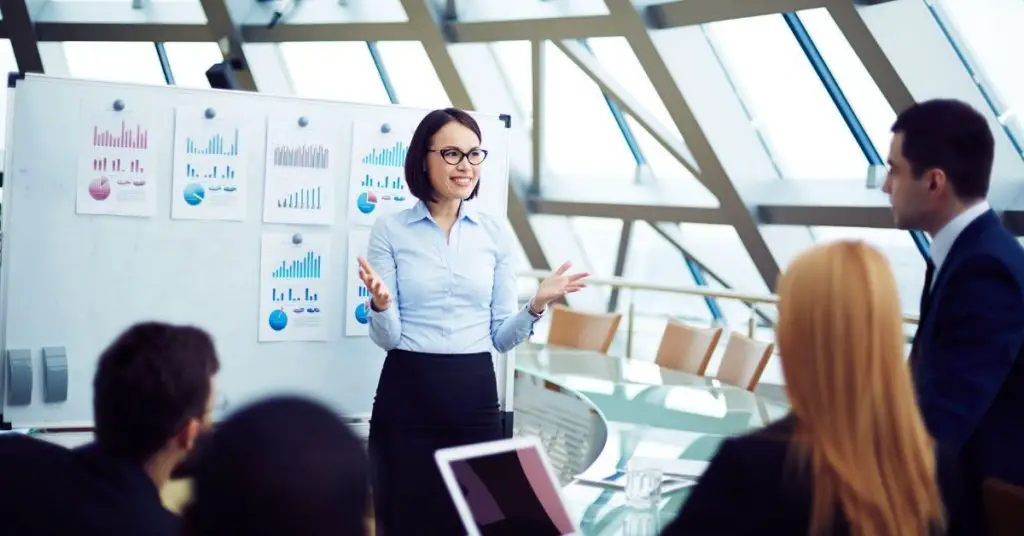 Associate Managers
An associate manager is a position that is often seen as a stepping stone to becoming a first-line manager. They are responsible for assisting the first-line manager in overseeing and managing the team. Some of the duties of an associate manager include: developing and implementing plans, ensuring team members are productive, providing support and guidance to team members, and handling employee relations.
Related: How to Become a Successful Associate Manager
Assistant managers
Assistant managers are an essential part of any business. They are responsible for helping the manager manage the team and ensuring that all tasks are completed according to schedule. They also support the manager by handling functions outside their area of expertise.
One of the most significant benefits of being an assistant manager is that you have the opportunity to learn from a seasoned professional. You can also gain experience in different business areas, which can be helpful when you decide to pursue a promotion.
Middle Managers
Middle Managers, also known as entry-level managers, are responsible for overseeing three to five teams and ensuring that everyone gets the training and support they need. They work with upper management and provide strategic feedback to help their team members succeed. In addition, they give direct reports to encourage and motivate them to help them achieve their goals.
Shift managers
Shift managers are individuals responsible for overseeing the employees who work during their assigned shifts. They are also responsible for ensuring that all of the duties within their shift are completed. Some of the other responsibilities of a shift manager include:
Ensuring that all employees are on time and adequately equipped for their shifts
Coordinating breaks and lunches for employees
Resolving customer service issues
Ensuring that all equipment is properly functioning
Maintaining a clean and organized work area all the jobs available within the restaurant industry, shift managers are generally considered to be among the best because they can enjoy a steady pay rate and receive plenty of hours.
Office managers
Office managers have a lot of responsibilities, but one of the most important is ensuring that the office functions smoothly. They need to keep track of everything going on in the office and ensure that everyone has what they need.
In addition, office managers need to be good problem solvers who can handle complex situations quickly and efficiently. If you're looking for a position with a lot of responsibility and room for growth, then becoming an office manager may be the right choice for you.
Related: What is Leadership?
Conclusion
So, if you want to become a successful first-line manager and help your team achieve organizational objectives, make sure you focus on the following key areas: communication, coaching and development, performance management, and teamwork.
As long as you commit to personal and professional growth, work well under pressure, and have a strong vision for what you're trying to accomplish together with your team, becoming a successful first-line manager will be the next step in reaching company success.
We hope this article was helpful. Thanks for reading. Have a nice day!